How To Write An Essay
Essay Format

Essay Format - An Easy Writing Guide & Examples
11 min read
Published on: Nov 14, 2020
Last updated on: Mar 9, 2023
On This Page On This Page
Drafting a perfect college essay is very important for students for their academics. And to write a perfect essay, its formatting is important.
An essay is a formal piece of writing. Any formal writing requires proper structure and formatting. You can not just jumble up information and expect your essay to be effective. Its clarity depends on the format you choose.
This blog is written to give a better understanding of an essay format and the general guidelines of each type of format to present the gathered information in a disciplined way.
What is an Essay Format?
An essay format is a way in which the information is organized for your essay. The format of an essay has a lot to do with the presentation of the text. If your essay is poorly structured or lacks a format, your readers will have difficulty understanding the main argument and the idea.
Readers will never continue reading something that is confusing or gives the impression that a writer is sloppy.
A standard format to write your essay or paper is through the linear approach. In this, each idea is presented to make it easier for the readers to understand. If you know how to structure an essay, you are halfway through.
Your first order with us is FREE!
Importance of Essay Format
An essay format is important for so many reasons. It helps the readers understand the ideas and thoughts presented in the essay in a logical flow by the writer. Not just that, readability is essential. If the information is just presented randomly, the clarity will be missing.
Also, if the essay doesn't appeal to the eyes, it will not grab the people's attention. So the way an essay is written decides whether it would be read by the audience or not.
In addition to this, the format is important for the writer as well. As it provides a guideline, it works as a checklist for a writer. To make sure every important aspect is discussed in the essay, a format is used.
Types of Essay Formats
There are 3 basic formatting styles or types in which all essays and papers are formatted. They are:
Whether you are writing a research paper or a general academic essay, you have to choose a format to draft it. Students are often assigned a format by their instructors, so they should read the guidelines carefully.
In order to understand each essay format type, we shall discuss it in detail.
MLA format style is quite common in the humanities world. Papers and essays that are to be written in this format should fulfill the following requirements.
The font you are using should be Times New Roman in 12pt.
Double spacing.
No extra space between the new paragraphs
One inch margin on both sides of the paper
Page number in the header.
Essay title in the center of the page.
Sources mentioned in "work cited"
MLA Format Essay Example (PDF)
Unlike MLA format, APA format is used for scientific papers and essays. Essays are written for behavioral or social sciences follow this format. Following are the guidelines for the American Psychological Association format:
Font or Text in Times New Roman 12pt
One inch margin (both sides)
Double spacing in the text
A short title on the upper left-hand corner in the header
The page number on the right in the header
A title page with the information, including the writer's name, institution, instructor, and date.
Reference page (for the citation)
APA Format Essay Example (PDF)
Chicago Format
This format is a bit similar to the other format style guides. This format includes:
Double spacing
Margins (one inch both left margin and right margin)
Times New Roman 12pt font size
Page number in the header
Footnotes on quoted and paraphrased passages
An alphabetical arrangement of citations on the bibliography page.
Chicago Format Essay Example (PDF)
Basic Parts Of An Essay Format
A typical and general format that an essay uses is simple. Every type of essay can be written in that format. Following are the parts that an essay format is based on:
In order to make sure that your academic essay is effective, each of the parts should be drafted professionally. Continue reading to understand each part in detail.
Continue reading to understand each part in detail.
The cover or title page is the first page on which the topic of your paper or essay is presented. Along with this, the title page includes other information such as the name of the writer, instructor, institution, course, and the submission date.
An abstract is a brief summary of your essay or research paper. It is usually a 300-word long paragraph and precisely presents the purpose of the essay, the main thesis statement, and the design of the study.
When you are drafting a long essay or paper, a table of content is developed. In this table, headings and subheadings are presented along with their page numbers. The reader navigates your work using this table of content.
An introduction is the first section of your essay. When writing a short essay of about 300 - 1000 words, a writer directly starts with an introduction after stating the essay topic.
An introduction of an essay is as important as the body of it. The introduction discloses the main idea of the essay and attempts to motivate readers to read the essay. Apart from the presentation of the main idea, it also contains background information about the topic.
A writer then forms a thesis statement which is the main argument of an essay. A thesis statement is the essence of the essay, and all other information provided in the body of an essay justifies it and proves it.
The main body of your essay is the soul of it. Without it, the thesis statement will just be meaningless. The information you gather on the topic is presented in the body which acts as evidence to prove the argument right or wrong depending on the writer.
A format helps the body give a logical flow that walks the reader towards the end. The point to prove your argument is to persuade the reader that your thesis statement is right. Make sure you give a topic sentence to all your body paragraphs.
Then comes the conclusion part of the essay. This is the final verdict of an essay writer. In this, a writer avoids giving new ideas to the readers and tries to sum up the whole conversation. This is done by restating the thesis statement in different words and providing a summary of the key ideas. At last, "call to action" is given.
An appendix is formulated when a writer uses unusual terms, phrases, and words in the document. This is a list prepared to describe those unordinary words for the readers.
When gathering information for your essay or paper, a writer has to consult different sources. Therefore, when using such sources and information in your content, a bibliography is created to provide their references.
A bibliography is a reference list presented at the end of the essay where all the cited sources are given along with the details.
Formatting an Essay
Formatting an essay means working on the essay structure. When writing an academic essay, make sure that every part is drafted according to format. Your title page, in-text citation, essay outline, and reference list should be following the chosen format.
To understand the formatting of the different parts better, continue reading.
According to the MLA style, the title page of an essay should be written in the following way:
Writing the name of the writer, course, instructor, and date.
Double spacing between paragraphs
Institute's name in the top center of a page
Title of your essay or paper
Font Times New Roman (12pt)
If you are using an APA style formatting for your essay, make sure to format your title page in the following way:
Title written in all caps
The margin on both sides (1 inch)
12pt font Times New Roman
Name of writer and institute
A title page is the first thing that an instructor sees in your assignment. Therefore, it is very important to form it in a neat format.
Before you start writing your essay, format your first page. To do this, add a header in which you give your last name and the page number. Place the header on the right-hand corner of your page.
Follow this for every page of your essay except the last page; the "work cited" page
On the left upper corner, write your name, instructor's, course's, and the date. Put the title in the center and use double-spacing throughout the essay.
When you are conducting research for your essay, you will come across a lot of text which will complement your essay topic. Without knowing the consequences, people take the text from the internet and add it to the essay.
Citing the source properly is essential. If you do not cite the sources properly, you will be accused of plagiarism, a crime in the writing world. Therefore, even if you are using other's words in the form of quotation marks or rephrasing it, it needs to be cited to avoid plagiarism.
Get to know which style of the in-text citations is recommended by your instructor and follow that. In APA format, the citation is done in the following way:
Give the author's name (last name), followed by the publication date and the paragraph number of the original work.
The other way is to cite in MLA style:
Give the author's last name and the page number of the publication you are taking words from.
Therefore, cite your sources according to the essay format and make your essay writing phase easy.
Format The Bibliography
The last page of your essay is the "works cited" page. This page is written in the way presented below:
Sources are alphabetically arranged
Double spacing is used on the entire page
Hanging indention is also used.
Essay Format Examples
There are several types of academic essays that students get assigned. No matter which type the essay is, it has to be properly formatted. Carefully examine the formats provided below for the different essay types:
Argumentative Essay Format (PDF)
College Essay Format (PDF)
Narrative Essay Format (PDF)
Descriptive Essay Format (PDF)
Scholarship Essay Format (PDF)
Writing a good essay includes the proper representation of the text. For this purpose, formatting is done. Unfortunately, when students rush to finish their assignments, they often end up with poorly formatted content. This not only results in untidy writing but also makes students lose their grades.
If you are out of time or having any issues in producing structured content for your essays, you can get help from professionals online.
Writers at CollegeEssay.org provide high-quality writing services to students of every type and style of writing. Get assistance from our expert to help you write flawless and 'A' worthy essays, term papers, and research papers for you.
Place your order today at affordable prices.
Barbara P (Literature, Marketing)
Barbara is a highly educated and qualified author with a Ph.D. in public health from an Ivy League university. She has spent a significant amount of time working in the medical field, conducting a thorough study on a variety of health issues. Her work has been published in several major publications.
People also read
How To Write An Essay - "The Secret To Craft an A+ Essay"
Learn How to Title an Essay Like a Professional Writer
How to Create a Perfect Essay Outline Like a Pro
What is a Thesis Statement - A Complete Guide
Hook Examples - Give an Interesting Start to Your Essay
A Guide to Writing a 1000 Word Essay for School or College
All You Need to Know About a 500-word Essay
Writing Essays Made Easy – Here Are The Types Of Essay You Should Know!
Writing an Essay Introduction - Step by Step Guide
Transition Words for Essays - An Ultimate List
Jumpstart Your Writing with These Proven Strategies on how to Start an Essay
Learn How to Write a Topic Sentence with Examples
How to Write a Conclusion - Expert Guide & Tips
Amazing Essay Topics & Ideas for Your Next Project (2022)
Explore the Different Types of Sentences with Examples
Share this article
Keep reading
Join our mailing list for discount & offers
Privacy Policy
Cookies Policy
Terms of Use
Refunds & Cancellations
Our Guarantees
Affiliate Program
Referral Program
Disclaimer: Our website content is sometimes created using AI but is reviewed and verified by our experienced team of editors. All client orders are completed by our team of highly qualified human writers. The essays and papers provided by us are not to be used for submission but rather as learning models only.
Subscribed successfully!
Email Address Already Exists!
Please Enter Valid Email!
Essay Writing Guide
Essay Format

Essay Format: A Basic Guide With Examples
Published on: Sep 24, 2017
Last updated on: Jan 23, 2023
On This Page On This Page
Writing essays is an important part of every student's life. However, it is not just about to list down ideas in a linear manner. But essay writing also involves a well-structured outline and format to organize all the research in one place.
Many institutions require a standard format that a paper of any kind must follow such as MLA, APA, and Chicago. The purpose of each format is to present the information in a more structured way.
In this article, find out what is an essay format and the general guidelines in each format type. The application of these formats could range from high school essays to college essays.
Refer to this guide and follow the instructions for a perfectly formatted paper.
What is an Essay Format?
An essay format refers to a set of guidelines that decides how the elements of your paper should be arranged. The format guidelines cover the essay structure, title, citations, and the basic outline of the essay.
When formatting a paper, there are certain things that you need to pay attention to. These include the structure of an essay, title page, works cited page, and in-text citations.
The guidelines for the standard essay outline and format are as follows:
Basic Essay Outline
Each essay needs an introduction, body paragraph, and conclusion to include all the key information. The following outline shows the basic format for all types of essay and research papers.
Introduction
Here is a detailed description of each step for creating the basic essay outline.
Start your essay by introducing your topic and provide some background information. Don't forget to end this with a strong thesis statement that shows the main argument of the paper.
Body of the essay
In each body paragraph, write a topic sentence at the start and provide the main arguments to support the thesis.
In the last paragraph, provide a summary of the entire paper and restate the thesis statement. Provide a call to action or give the readers something to think about.
Learn how to write a conclusion and better wrap up the information by bringing together all of your key points.
Standard Essay Format Guidelines
Below are the standard essay format guidelines that you should follow for an organized piece of writing.
The one-inch margin on all sides of the page.
Line spacing (e.g single spacing or double spacing).
Specific font style and size like New Times Roman 12pt.
Page headers to contain information like the author's last name or shortened title etc.
Heading and subheading (this structure usually differs in different formatting style requirements).
Pages numbers are usually included in the page headers.
The indentation should be half an inch.
Basic Essay Format Template
Below is an essay format template that you can refer to while crafting your essays or any other type of academic writing.
Essay Format Template
Essay Format MLA Style Guidelines
MLA is the most commonly used format style used in the field of humanities. To craft an essay in MLA format, here are the basic guidelines that you are required to follow:
The font should be New Times Roman 12pt.
Double spacing throughout the paper and make sure there is no extra space between paragraphs.
One inch margin on all sides of the paper.
Last name and page numbers in the header of every page.
In the upper left-hand corner, write your name, instructor's name, class, and date.
An essay title should be centered.
For the indentation press tab.
List down the sources on the page entitled 'Works Cited'.
To know more about this specific format, we have a detailed MLA format guide to help you understand the concept better.
MLA Format Essay Example
Writing a paper in MLA format can be a challenging task if you don't know the basic guidelines to follow.
Here is a free MLA format example to help you better understand what to include in this specific format style.
Essay Format APA Style Guideline
APA stands for American Psychological Association and is mostly used in scientific papers. Many behavioral and social science students make use of the APA format to structure their papers.
Here are the basic APA format guidelines for you if you don't know how to write an essay in APA format.
Text style and size should be Times New Roman 12pt.
Double spacing.
One-inch margin.
Include a shortened title (at the top left) and page number (at the top right) in the header of every page.
The title page should include the name of the author and institution affiliation, date, and the name of the instructor.
Citations are listed on the references page.
Related: APA Format - Basic Rules & Sample Paper
APA Format Essay Example
Looking for an APA essay format pdf example? Here is a well-designed APA format essay example to help you nail your next essay formatting.
Essay Format Chicago Style Guidelines
The Chicago style contains a set of comprehensive guidelines for formatting papers and essays. Precise citations and footnotes are key for a perfect and successful Chicago-style paper.
Here are the guidelines for formatting a paper in Chicago style.
Double spacing everywhere.
Text style should be Times New Roman 12pt.
Include the last and page number in the header of every page.
This format requires footnotes as well on the paraphrased or quoted passages.
The bibliography of the Chicago style format is quite similar to the MLA format. List the information in alphabetical order on the page entitled 'Bibliography'.
Chicago Style Format Example
Here is an expert Chicago-style essay format example that you can go through and learn how to format an essay.
Hopefully, this short guide helps you in understanding the various elements of a well-formatted paper. Follow the above guidelines for crafting good essays that are coherent and easy to read throughout.
After formatting the paper, don't forget to revise your paper to remove all the formatting mistakes. Make sure the paper complies with the correct format required by your institution.
Get Expert Help In Formatting Your Paper
Still, confused and looking for essay help to make sure your paper follows a correct format? Contact our customer service agents at MyPerfectWords.com and get help with your academic papers.
Following are the formats in which you can get help from our top essay writing service :
5 paragraph essay format
MLA essay format
APA essay format
Chicago essay format
Argumentative essay format
College essay format
Graduate school essay format
Common app essay format
Narrative essay format
Compare and contrast essay format
Scholarship essay format
Persuasive essay format
Descriptive essay format
Expository essay format
Let our best essay writers craft any type of paper in any format for you. Contact us today and let our expert writers take care of your academic needs!
Nova A. (Literature, Marketing)
Nova Allison is a Digital Content Strategist with over eight years of experience. Nova has also worked as a technical and scientific writer. She is majorly involved in developing and reviewing online content plans that engage and resonate with audiences. Nova has a passion for writing that engages and informs her readers.
People also read
An Ultimate Essay Writing Guide for Students
Learn How to Write An Essay in Simple Steps
A Complete 500 Word Essay Writing Guide With Examples
Interesting Essay Topics to Ensure A Better Grade
Different Types of Essays In Academic Writing
Learn How to Create a Perfect Essay Outline
Learn How to Start an Essay In Simple Steps
A Complete Essay Introduction Writing Guide With Examples
What is a Hook Example For an Essay? Know Now
Learn How to Write a Thesis Statement With Examples
Good Thesis Statement Examples For Your Help
What is a Topic Sentence? - Definition & Examples
Learn How to Write a Conclusion in Simple Steps
Transition Words For Essays - The Ultimate List 2023
What are the 4 Types of Sentences - Definition & Examples
Rules and Writing Conventions For College Student
Essay Writing Problems - 5 Most Paralyzing Problems
Useful Tips for Students on How to Make an Essay Longer
How to Title an Essay - A Short Guide & Examples
Learn How to Write a 1000 Word Essay Like a Pro
Share this article
Keep reading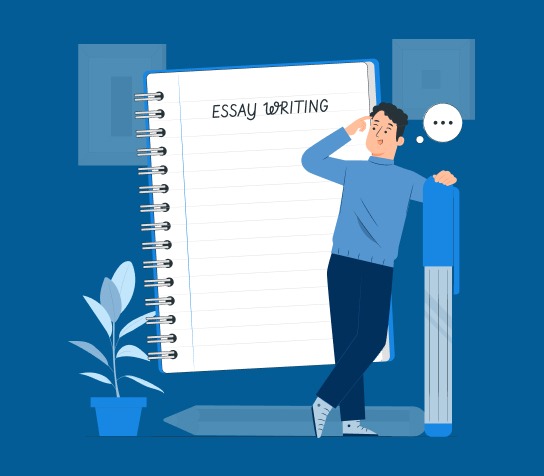 We value your privacy
We use cookies to improve your experience and give you personalized content. Do you agree to our cookie policy?
Website Data Collection
We use data collected by cookies and JavaScript libraries.
Are you sure you want to cancel?
Your preferences have not been saved.
How to Write an Academic Essay: Guide and Tips
A large portion of university and high school education is based on writing academic essays. They are most effective at demonstrating students' knowledge of a subject and showcasing their abilities to gather and present information and data. In this guide from our essay writing service , we are going to explain to you how to write an excellent academic essay and show you the different types you can choose from.
What Is an Academic Essay?
In a nutshell, an academic essay is a structured form of writing students face in school, college, and university as a part of their curricula. The most common purposes of such writing are to either present some new pieces of information or to use existing facts and knowledge to deliver specific ideas. This type of assignment allows students to demonstrate their knowledge and creativity and encourages them to develop their ideas to communicate a message.
Get Your Academic Essay Written!
Simply send us your paper requirements, choose a writer and we'll get it done.
Compared to other types of academic writing, essays are usually shorter in length and present the authors' opinions to support their arguments. Here are some key features of an academic essay for you to keep in mind:
Conciseness — as a rule, essays are short; the length of such papers range from 200 to 500 words.
Topic — due to their short lengths, a perfect topic for an essay should be narrowed-down and not too broad.
Well-structured text — although essays can be considered as one of the least formal types of writing, they still need to have a solid structure and follow the proper academic paper format.
Clear central idea — every academic essay should deliver a specific point that should be clear and powerful (i.e. thesis statement).
Personal motivation — unlike other types of writing, essays often imply that their authors are personally interested in the subjects they are discussing.
Supporting facts, evidence, and examples — although essays may present an author's personal beliefs and ideas, they should also provide arguments that support those ideas.
It helps to develop your academic writing skills early—as they are skills you will carry forward throughout your studies and lifetime. People who are good at writing academic essays also tend to be able to articulate themselves more clearly, and tend to have more confidence when speaking.
To fully understand how and when to use an academic essay, our custom writing service will describe the main types of them for you.
Academic Essay Example
Here is a perfect academic essay example from our research paper writer .
Types of Academic Essays
Academic writing can be categorized into four main types of essays that serve unique purposes—though some share similar structures. With that being said, the four types of academic papers are narrative, descriptive, expository, and persuasive.
Expository and persuasive types are most commonly seen in university curriculums as they are more scientific and objective. Narrative and descriptive essays are more subjective and engage your creativity. Now, let's break down each type and look at each academic essay definition.
Narrative Essay
This type of writing requires the author to create a compelling story of practically anything imaginable. In other words, it is a super-condensed version of a novel. This type of essay requires students to demonstrate their creative abilities. Therefore, it implies the constant use of strong adjectives. Their use will help the author of an essay to create a strong, graphic picture for their story and enhance the audience's perception of the topic. Although telling a compelling story is basically the main purpose of this type of essay, there is much more to it than there seems. A well-written narration should also have a point that is "written between the lines". Simply put, there should be a clear message delivered through the text. By putting a hidden message between the lines, you motivate the reader to read the paper in its entirety as it sparks their curiosity.
Read more about how to write a narrative essay .
Descriptive Essay
In short, in this type of essay, the author chooses a specific thing, experience, emotion, or idea and describes it for the reader. Just like with narrative writing, this style requires the author to be subjective and creative. And, just like a narrative essay, the author is meant to draw a picture in the audience's eyes. Another key to success in writing a descriptive essay is carefully selecting words. Such a paper should evoke certain emotions in the reader and connect them to the object of discussion. Finally, the paper should describe the subject in simple terms. When the reader understands the subject well after reading an essay - that's when you know you have written a stellar descriptive paper.
Expository Essay
Another type of academic writing — an expository essay is used to help readers understand subject matter by providing grounded information and facts. This type of writing requires its author to support all of the information included in the paper with valid evidence. An expository paper is no place for opinions or personal views on a subject. A quality paper should use analysis that consists of factual information on its subject. The author's key goal is to inform and educate the audience through clear logic and facts. Just to give you an example, this "How to Write an Academic Essay" article can be considered as expository writing.
Persuasive Essay
Writing a persuasive paper requires one to embrace the role of a salesman (or saleswoman). You can state an opinion, project, or idea which you then have to sell to your reader(s). The logic behind how you supply the reader(s) with information should be impenetrable, leaving them with no doubt that what you are expressing is the only truth they need to know. Cater your points carefully to avoid being pushy, and hide your sales tactic behind well-thought-out sentences. When it comes to defending an argument, you can use logical tactics, emotional tactics, or a mix of both; this depends on what you are attempting to argue.
Good Academic Essay Topics
Logically, topics will vary based on the style of writing you are creating. Sometimes you can find the same topic within separate academic essay categories, but the main content will always vary depending on the category of paper you write about. That being said, here are some good academic essay topics for high school and college students:
Narrative Essay Topics
Describe how you and your family survived the quarantine. Explain how it affected you.
Talk about your experience of being engaged in remote learning. How did it affect your grades and overall performance? Do you think that remote education is better or worse than the traditional alternative?
Write a story that explains the importance of technology in the modern person's life.
Write a story that explains the value of every person's contribution to the process of solving the global problem of climate change.
Descriptive Essay Topics
Describe a person who has had the biggest impact on your life.
What is the most significant recent event in global history?
Describe the experience of falling in love. How does it affect one's personality?
Describe the most impactful piece of art or music you have ever seen. What traits do you think define powerful art?
Expository Essay Topics
Why does the rate of teen suicides keep increasing? What forces youth to commit suicide?
What can each individual do to contribute to the prevention of climate change and reduce the threats it brings with it?
What strategies can our society adopt to recover after the global pandemic as quickly and painlessly as possible?
George Floyd's death and the police's abuse of authority: What can we do to prevent future cases?
Persuasive/Argumentative Essay Topics
Should the government make relevant amendments to the constitution to restrict the actions permitted by police officers during arrests?
Should we keep on following self-distancing rules even now since the danger has diminished?
Gun control: Provide arguments for stricter gun control in the US.
Should technology (apart from those devices used for educational purposes) be banned in colleges?
Don't have time to finish reading all of this?
Count on the support of our professional writers. We process all requests fast.
Proper Format for Your Academic Writing
Usually, an academic essay follows the standard 5-paragraph structure: an introduction, three body paragraphs, and a conclusion. Moreover, each section will have its own unique internal structure. The introduction's main goal is to introduce the topic and to reveal the essay's main message (a.k.a. the thesis statement). The body paragraphs' primary tasks are to defend the thesis with 3 sub arguments—1 per paragraph. Lastly, the conclusion is there to wrap up the entire argument and to leave a lasting impression in the form of an overall concluding statement. Down below we have presented a graphic organizer that illustrates the breakdown.
Need an Essay WRITTEN FAST?
No worries, we've got you covered. Send us your paper requirements and we'll write you an original essay in no time.
Start Off the Writing Process by Creating an Outline
Before commencing any academic writing, you need to create four essential components that need to be answered beforehand. They are the thesis statement, subpoints, a connection, and the summary.
Thesis Statement: This is the focal point of your writing and one of your introductory paragraphs' key elements.  It is the main message the author is trying to deliver. ‍
Body Points (Subpoints): These are the key points or statements that you will use to support your thesis. ‍
Connection: When writing an academic essay, it is important to tie it directly or indirectly to the real world. Provide a reason why it is important to you or why it is relevant to society. This will fill your paper with new meaning and showcase your unique way of thinking. ‍
Summary: This is a short and strong statement that briefly explains your given points.
You might also be interested in getting more info about HOW TO WRITE AN OUTLINE in MLA and APA styles.
To help you get a better idea of how to shape a perfect outline for your essay, here is a sample outline for a paper written about "Police Brutality and Its Impact on the Society":
Introduction
~ Hook: Statistics show that in 2019 alone, almost two thousand people were killed due to police brutality.
~ Background information and explanation of key terms: The term "police brutality" refers to the excessive, unwarranted, and often illegal use of force by the policemen. Throughout the US, and throughout global history, there have been plenty of cases of fatal force that range from assault to torture, and even murder. Moreover, statistical data indicates that the levels of violent crime in the United State do not determine the rates of police violence. That is why, recently, police brutality has become a real and prevalent issue that is being widely discussed and spotlighted in the media.
~ Thesis statement: The unwarranted use of force is a real problem that has a significant impact on how people view their society, and it has to be addressed appropriately to prevent further growth of discontent and violence.
~ Point 1 + example/evidence
~ Point 2 + example/evidence
~ Point 3 + example/evidence
~ Summary of the key points discussed in the main body.
~ Restatement of the thesis statement.
~ A final sentence that leaves readers with more to consider.
Once you have created a proper outline, listed your main points, and collected evidence to support your ideas, it is time to start writing your paper. A lot of people choose to come up with a title before the writing process as it helps them set the mood for their work. Others prefer writing first and then creating a title based on their written information. The second option is more suitable for writing a narrative or descriptive essays, as the title's meaning could be abstract. However, when it comes to expository and persuasive papers, it is important to set a specific essay title and to follow its general theme.
Introduction: How to Start an Academic Essay
The academic essay format we are talking about in this article is pretty basic. It has been widely used to create high-quality essay examples for university for years. The main reason students still use it is that it is considered to be the most effective in terms of delivering information to the reader.
Where to start: When writing any academic writing assignment, a student should begin by shaping a solid introduction.
Quick tip: If you are not too experienced in writing academic papers, don't hesitate to find a good academic paper example to give you an idea about how to make a good introduction. Looking at good samples can help to get you going.
A reader's attention span is at its peak at the very beginning of a paper, when they just start reading, so your introductory paragraph will basically set the tone for the entire academic paper. Luckily, EssayPro can share a few handy and highly effective techniques to help you build a compelling introduction!
First of all, you should begin with a powerful hook. The term "hook" is used to refer to the first sentence of the introduction paragraph—the main purpose of which is to grab the reader's attention and encourage them to read on. To help you get on the right track, here are some of the best tactics for creating a hook that works:
Quote: Starting an introduction with a creative and meaningful quote is one of the most popular techniques for introducing a paper. When the quote is chosen right, it can make a powerful impact on a reader and set the right tone for the entire essay. Therefore, quotes often serve as good openers. However, it is vital to pick the right quote that will directly relate to your topic and does not distract your reader from your topic's main point.
Fact: Another common opening technique is to begin an essay with a factual statement or statistic. This is most helpful when writing an expository or persuasive essay, as, in this case, such an opener will add credibility to your paper. Also, starting with a fact will demonstrate that you have researched your topic well.
Rhetorical Question: Finally, another way to begin your essay is to start with a rhetorical question. This technique will help you to connect more with your reader(s). A good rhetorical question will stick in your reader's mind as they go through the rest of the paper. However, it is important that you answer the rhetorical question from the introduction in your essay's body or, at least, guide your audience towards a relevant observation.
Bad Hook Example: "Police brutality must stop." – This is not intriguing and does not grab the reader's attention, though it gives the reader an idea of what the essay will be about.
Good Hook Example: "I don't have a gun. Stop shooting." – This hook will have a stronger impact on a reader because it is a famous quote from a police-brutality victim. Consequently, it hints on the topic of the essay, but keeps the intrigue.
When you have a powerful hook, it is time to give your readers an insight into the essay's main topic. Since the main theme of the paper may not yet be evidently clear at this point, you need to narrow down your paper's focus by introducing some valuable contextual background information. Outlining the background data will help readers understand how the topic will unfold throughout the paper. Finally, after you provide the background, it is time to shape your golden sentence (a.k.a. thesis statement).
In a nutshell, the thesis statement is the key theme, idea, or argument of your essay. In other words, it summarizes the entire message you are going to deliver in a single sentence.
Bonus tip: When shaping your thesis statement, do not overload it with unnecessary information. Keep it straight to the point and concise. Remember that the main purposes of this sentence are to lay out the focus of the paper and to introduce the readers to the main ideas you will cover within the body paragraphs.
Bad Thesis Statement Example: "Police violence is bad for society." – This is too short and does not indicate a solid opinion from the author.
Good Thesis Statement Example: "The unwarranted use of force is a real problem that has a significant influence on society and has to be addressed appropriately to prevent the growth of discontent and violence further." – This is concise, but detailed enough to let the readers understand the purpose of the writing. It is logical and states the clear position the author supports.
The Main Body
The body paragraphs of your essay will be the source of information for your audience. The main body is always the biggest part of a 5 paragraph assignment and requires the most attention. When writing your body paragraphs, your main points should be stated according to the order of your outline and should support your thesis statement with valid arguments and facts. If you deviate from that, it's going to confuse the audience, especially those who are very attentive to your essay's flow.
Here are the main requirements for writing a strong body section:
Accuracy : Be cautious with information and do not contradict yourself. Include the relevant subpoints (based on the body paragraphs) you presented in your thesis.
Bad Example: Due to the rapid growth of atmospheric carbon dioxide levels, we can assume that climate change is a real issue. (Point 1) However, according to some sources, Antarctica is now gaining back ice, which indicates that the problem is being resolved. (Point 2)
Good Example: Due to the rapid growth of atmospheric carbon dioxide levels, we can assume that climate change is a real issue. (Point 1) Also, according to scientists and the reports from statistics taken from satellites, Antarctica keeps losing its land ice rapidly, which also indicates continued global warming. (Point 2)
Evidence: Every topic or idea you present should be defended with sufficient evidence to accredit your words. Provide details such as facts, statistics, and references.
Bad Example: Global warming is a real threat because of the increase in the carbon footprint left by people.
Good Example: According to the official Nasa report, the atmospheric carbon dioxide levels have now almost reached the point of 420 parts per million. This indicator is considerably larger compared to the level of the atmospheric carbon dioxide reported in 1950, which barely reached 320 parts per million. These facts let us conclude that the issue of climate change is now indisputable.
Word Choice: Mind your vocabulary, especially when it comes to persuasive or descriptive papers. The words you use should accurately represent your information. Use vivid adjectives and strong adverbs. Some things you want to avoid in terms of word choice are misused words, jargon or technical terms that confuse readers, slang or inappropriate language, cliches, wordiness, etc.
Bad Example: Last but not least, police brutality cases cause society discontent that leads to mass riots and generates even more violence.
Good Example: Lastly, police brutality causes discontent that leads to mass riots and generates even more violence. 
Keep It Consistent: A body paragraph should be between 5-7 sentences. Logically, they should all follow a similar structure, with the main difference revolving around the presentation of the subpoint. We always recommend students check out a quality academic writing sample to get a good idea of how the whole piece should look like.
The main body's goal is to answer any questions that have appeared in the reader's mind after the introduction. Every new point should get the audience closer to understanding the complete concept you deliver throughout your essay. Ideally, your goal is to bring them to the same level of knowledge on the subject as you have in your capacity. After doing so successfully, it is time to transition to the conclusion.
Academic Essay Conclusion
In any assignment you write, you have to start strong and finish even stronger. As you move towards the end of your paper, your reader might not even remember what the first paragraph you wrote was about. Therefore, you have to remind them. Overall, a good essay conclusion is going to include:
Summary: A condensed paraphrasing of the information stated in the thesis and the subpoints. (Only if you are writing an expository, descriptive, or persuasive paper)
Personal or Social Connection: In other words, why this information is relevant to society. Stating such a connection showcases the general importance of the subject and its modern-day relevance.
Overall Concluding Statement: This will normally be the last sentence that serves the purpose of tying a knot around your work. If you have initially started with a rhetorical question, a nice touch would be to give the audience an answer to it here. If you have written a quote, rephrase it in your own words. It is important to leave the audience with a strong statement that will stay in their minds.
Writing Process
The drafting process takes you from a compilation of information to the structured delivery of your idea within your essay. No excellent-quality paper has ever been written in a single draft. The process begins with a rough draft – a stage where you use all of the information you have acquired from your relative outline. From there, you narrow down this information to the most relevant parts that add actual value to your academic essay topic. Every new draft must also rid itself of content problems, structural flaws, or simple typos. The final draft of an essay might end up being drastically smaller than its original draft.
Word Choice ‍
Word choice is one of the factors that define the quality of an academic essay. It is also often overseeded or neglected. It is no secret that some words are better at communicating ideas than others. It is also no secret that vocabulary plays a big role in the writing process. Focusing on word choice is especially significant in descriptive essay writing when your goal is to paint a picture in a reader's mind. If you are writing a paper on a specific area of study, it is crucial to use words related to that field and avoid simple neutral words that offer no contribution to the text.
Finalizing the Submission ‍
At this stage of writing, your content should be well polished. After taking your essay through a peer review and/or red pen edits, make sure to:
Fix all grammatical mistakes and punctuational errors
Finalize your title
Add a bibliography if needed (basically, a "references" or "works cited" page that also includes the sources you have used, but weren't referenced within the text)
Make sure your paper meets its specified academic paper formatting requirements.
If you need dissertation writing help , leave us a message ' rewrite my essay ' or ' buy essay cheap ', and we'll help asap.
We hope we've given you a good head start at becoming an expert academic essay writer. Remember, the purpose of an academic essay is to develop your ideas to deliver a message. As a result of getting better at academic essay writing, you will be able to articulate yourselves clearly and be able to write and speak more confidently. Good luck with your assignment!
Want Us to Write Your Academic Paper?
Still aren't sure if you can handle writing an academic paper all by yourself? No worries, we've got you covered! EssayPro has a large pool of professional writers with MA and Ph.D. degrees, and many years of experience in delivering top-quality academic help.
Related Articles
Have a language expert improve your writing
Run a free plagiarism check in 10 minutes, generate accurate citations for free.
The Beginner's Guide to Writing an Essay | Steps & Examples
An academic essay is a focused piece of writing that develops an idea or argument using evidence, analysis, and interpretation.
There are many types of essays you might write as a student. The content and length of an essay depends on your level, subject of study, and course requirements. However, most essays at university level are argumentative — they aim to persuade the reader of a particular position or perspective on a topic.
The essay writing process consists of three main stages:
Preparation: Decide on your topic, do your research, and create an essay outline.
Writing : Set out your argument in the introduction, develop it with evidence in the main body, and wrap it up with a conclusion.
Revision:  Check the content, organization, grammar, spelling, and formatting of your essay.
Table of contents
Essay writing process, preparation for writing an essay, writing the introduction, writing the main body, writing the conclusion, essay checklist, lecture slides, frequently asked questions about writing an essay.
The writing process of preparation, writing, and revisions applies to every essay or paper, but the time and effort spent on each stage depends on the type of essay .
For example, if you've been assigned a five-paragraph expository essay for a high school class, you'll probably spend the most time on the writing stage; for a college-level argumentative essay , on the other hand, you'll need to spend more time researching your topic and developing an original argument before you start writing.
Before you start writing, you should make sure you have a clear idea of what you want to say and how you're going to say it. There are a few key steps you can follow to make sure you're prepared:
Understand your assignment: What is the goal of this essay? What is the length and deadline of the assignment? Is there anything you need to clarify with your teacher or professor?
Define a topic: If you're allowed to choose your own topic , try to pick something that you already know a bit about and that will hold your interest.
Do your research: Read  primary and secondary sources and take notes to help you work out your position and angle on the topic. You'll use these as evidence for your points.
Come up with a thesis:  The thesis is the central point or argument that you want to make. A clear thesis is essential for a focused essay—you should keep referring back to it as you write.
Create an outline: Map out the rough structure of your essay in an outline . This makes it easier to start writing and keeps you on track as you go.
Once you've got a clear idea of what you want to discuss, in what order, and what evidence you'll use, you're ready to start writing.
What can proofreading do for your paper?
Scribbr editors not only correct grammar and spelling mistakes, but also strengthen your writing by making sure your paper is free of vague language, redundant words, and awkward phrasing.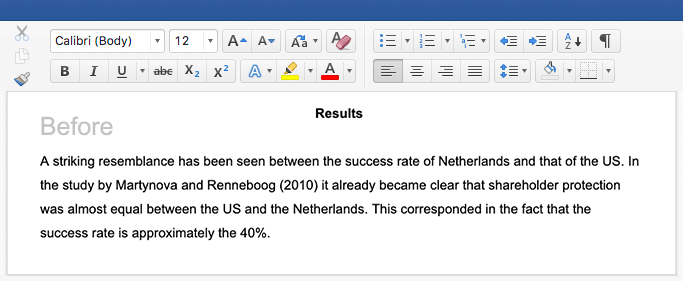 See editing example
The introduction sets the tone for your essay. It should grab the reader's interest and inform them of what to expect. The introduction generally comprises 10–20% of the text.
1. Hook your reader
The first sentence of the introduction should pique your reader's interest and curiosity. This sentence is sometimes called the hook. It might be an intriguing question, a surprising fact, or a bold statement emphasizing the relevance of the topic.
Let's say we're writing an essay about the development of Braille (the raised-dot reading and writing system used by visually impaired people). Our hook can make a strong statement about the topic:
The invention of Braille was a major turning point in the history of disability.
2. Provide background on your topic
Next, it's important to give context that will help your reader understand your argument. This might involve providing background information, giving an overview of important academic work or debates on the topic, and explaining difficult terms. Don't provide too much detail in the introduction—you can elaborate in the body of your essay.
3. Present the thesis statement
Next, you should formulate your thesis statement— the central argument you're going to make. The thesis statement provides focus and signals your position on the topic. It is usually one or two sentences long. The thesis statement for our essay on Braille could look like this:
As the first writing system designed for blind people's needs, Braille was a groundbreaking new accessibility tool. It not only provided practical benefits, but also helped change the cultural status of blindness.
4. Map the structure
In longer essays, you can end the introduction by briefly describing what will be covered in each part of the essay. This guides the reader through your structure and gives a preview of how your argument will develop.
The invention of Braille marked a major turning point in the history of disability. The writing system of raised dots used by blind and visually impaired people was developed by Louis Braille in nineteenth-century France. In a society that did not value disabled people in general, blindness was particularly stigmatized, and lack of access to reading and writing was a significant barrier to social participation. The idea of tactile reading was not entirely new, but existing methods based on sighted systems were difficult to learn and use. As the first writing system designed for blind people's needs, Braille was a groundbreaking new accessibility tool. It not only provided practical benefits, but also helped change the cultural status of blindness. This essay begins by discussing the situation of blind people in nineteenth-century Europe. It then describes the invention of Braille and the gradual process of its acceptance within blind education. Subsequently, it explores the wide-ranging effects of this invention on blind people's social and cultural lives.
Write your essay introduction
The body of your essay is where you make arguments supporting your thesis, provide evidence, and develop your ideas. Its purpose is to present, interpret, and analyze the information and sources you have gathered to support your argument.
Length of the body text
The length of the body depends on the type of essay. On average, the body comprises 60–80% of your essay. For a high school essay, this could be just three paragraphs, but for a graduate school essay of 6,000 words, the body could take up 8–10 pages.
Paragraph structure
To give your essay a clear structure , it is important to organize it into paragraphs . Each paragraph should be centered around one main point or idea.
That idea is introduced in a  topic sentence . The topic sentence should generally lead on from the previous paragraph and introduce the point to be made in this paragraph. Transition words can be used to create clear connections between sentences.
After the topic sentence, present evidence such as data, examples, or quotes from relevant sources. Be sure to interpret and explain the evidence, and show how it helps develop your overall argument.
Lack of access to reading and writing put blind people at a serious disadvantage in nineteenth-century society. Text was one of the primary methods through which people engaged with culture, communicated with others, and accessed information; without a well-developed reading system that did not rely on sight, blind people were excluded from social participation (Weygand, 2009). While disabled people in general suffered from discrimination, blindness was widely viewed as the worst disability, and it was commonly believed that blind people were incapable of pursuing a profession or improving themselves through culture (Weygand, 2009). This demonstrates the importance of reading and writing to social status at the time: without access to text, it was considered impossible to fully participate in society. Blind people were excluded from the sighted world, but also entirely dependent on sighted people for information and education.
See the full essay example
The conclusion is the final paragraph of an essay. It should generally take up no more than 10–15% of the text . A strong essay conclusion :
Returns to your thesis
Ties together your main points
Shows why your argument matters
A great conclusion should finish with a memorable or impactful sentence that leaves the reader with a strong final impression.
What not to include in a conclusion
To make your essay's conclusion as strong as possible, there are a few things you should avoid. The most common mistakes are:
Including new arguments or evidence
Undermining your arguments (e.g. "This is just one approach of many")
Using concluding phrases like "To sum up…" or "In conclusion…"
Braille paved the way for dramatic cultural changes in the way blind people were treated and the opportunities available to them. Louis Braille's innovation was to reimagine existing reading systems from a blind perspective, and the success of this invention required sighted teachers to adapt to their students' reality instead of the other way around. In this sense, Braille helped drive broader social changes in the status of blindness. New accessibility tools provide practical advantages to those who need them, but they can also change the perspectives and attitudes of those who do not.
Write your essay conclusion
Checklist: Essay
My essay follows the requirements of the assignment (topic and length ).
My introduction sparks the reader's interest and provides any necessary background information on the topic.
My introduction contains a thesis statement that states the focus and position of the essay.
I use paragraphs to structure the essay.
I use topic sentences to introduce each paragraph.
Each paragraph has a single focus and a clear connection to the thesis statement.
I make clear transitions between paragraphs and ideas.
My conclusion doesn't just repeat my points, but draws connections between arguments.
I don't introduce new arguments or evidence in the conclusion.
I have given an in-text citation for every quote or piece of information I got from another source.
I have included a reference page at the end of my essay, listing full details of all my sources.
My citations and references are correctly formatted according to the required citation style .
My essay has an interesting and informative title.
I have followed all formatting guidelines (e.g. font, page numbers, line spacing).
Your essay meets all the most important requirements. Our editors can give it a final check to help you submit with confidence.
Open Google Slides Download PowerPoint
An essay is a focused piece of writing that explains, argues, describes, or narrates.
In high school, you may have to write many different types of essays to develop your writing skills.
Academic essays at college level are usually argumentative : you develop a clear thesis about your topic and make a case for your position using evidence, analysis and interpretation.
The structure of an essay is divided into an introduction that presents your topic and thesis statement , a body containing your in-depth analysis and arguments, and a conclusion wrapping up your ideas.
The structure of the body is flexible, but you should always spend some time thinking about how you can organize your essay to best serve your ideas.
Your essay introduction should include three main things, in this order:
An opening hook to catch the reader's attention.
Relevant background information that the reader needs to know.
A thesis statement that presents your main point or argument.
The length of each part depends on the length and complexity of your essay .
A thesis statement is a sentence that sums up the central point of your paper or essay . Everything else you write should relate to this key idea.
The thesis statement is essential in any academic essay or research paper for two main reasons:
It gives your writing direction and focus.
It gives the reader a concise summary of your main point.
Without a clear thesis statement, an essay can end up rambling and unfocused, leaving your reader unsure of exactly what you want to say.
A topic sentence is a sentence that expresses the main point of a paragraph . Everything else in the paragraph should relate to the topic sentence.
At college level, you must properly cite your sources in all essays , research papers , and other academic texts (except exams and in-class exercises).
Add a citation whenever you quote , paraphrase , or summarize information or ideas from a source. You should also give full source details in a bibliography or reference list at the end of your text.
The exact format of your citations depends on which citation style you are instructed to use. The most common styles are APA , MLA , and Chicago .
Is this article helpful?
Other students also liked.
How long is an essay? Guidelines for different types of essay
How to write an essay introduction | 4 steps & examples
How to conclude an essay | Interactive example
More interesting articles
Checklist for academic essays | Is your essay ready to submit?
Comparing and contrasting in an essay | Tips & examples
Example of a great essay | Explanations, tips & tricks
Generate topic ideas for an essay or paper | Tips & techniques
How to revise an essay in 3 simple steps
How to structure an essay: Templates and tips
How to write a descriptive essay | Example & tips
How to write a literary analysis essay | A step-by-step guide
How to write a narrative essay | Example & tips
How to write a rhetorical analysis | Key concepts & examples
How to Write a Thesis Statement | 4 Steps & Examples
How to write an argumentative essay | Examples & tips
How to write an essay outline | Guidelines & examples
How to write an expository essay
How to write the body of an essay | Drafting & redrafting
Kinds of argumentative academic essays and their purposes
Organizational tips for academic essays
The four main types of essay | Quick guide with examples
Transition sentences | Tips & examples for clear writing
What is your plagiarism score?
Essay Writing Guide
Essay Format
Last updated on: Feb 8, 2023
Essay Format: Detailed Writing Tips & Examples
By: Nova A.
Reviewed By: Jacklyn H.
Published on: Jan 22, 2019
Essay writing is an inevitable part of a student's life. Students dread it the most as they get overwhelmed with the thought of crafting several essays in a short amount of time.
What students don't realize is that writing a good essay isn't as difficult as it sounds. Academic essays are a product of grouping different ideas, arguments and presenting them logically with the help of a format.
However, there are some generalized guidelines that we will be discussing in this blog
On this Page
What is an Essay Format?
A proper essay format defines a set of guidelines that will be used to create an overall structure and how the elements of your paper will be arranged. A standard format follows a linear approach where each idea is presented to make it more reader-friendly. If you learn how to structure an essay effectively, half of the work will be taken care of.
The essay structure dictates the information presented to the reader and how it will be presented. Your professor defines the essay format that needs to be followed, as it is unique for a different essay
Formatting an Essay - Standard Guidelines -
To format an essay properly, you must have a proper structure, including an introduction, thesis statement, body of your essay, and conclusion. Also, a title page, works cited page, text capitalization, proper citations, and in-text citations using MLA or APA format.
Here, we have discussed the standard essay formatting guidelines that you should follow.
The one-inch margin on all sides of the page.
Line spacing (e.g., single spacing or double spacing).
Specific font style and size like New Times Roman 12pt.
Page headers containing the author's last name, page numbers, and essay title.
Heading and subheading.
The indentation should be half an inch.
How to Format an Essay Title Page?
When writing a paper's title page, keep in mind the following guidelines for different formatting styles:
MLA Style Essay Format
Use double-spacing. Do not single-space your page
Use 12 pt. font, Times New Roman font style
Write your high school/college name centered and top
Title of your essay, centered. Followed by a subtitle
Your name, course name and number, your instructor's name, and the submission date
APA Essay Format
Running head - TITLE 1 (written in ALL CAPS)
1" margins from all sides of the page
Times New Roman, 12 pt. size font
Title of your essay
Name of your institute
Chicago Essay Format
Center the title of your research paper.
Center your name directly under the title.
Your teacher's name, the course title, and the date should be written in three lines.
Use Times or Times New Roman 12 pt font
Do not put a page number
Tough Essay Due? Hire Tough Writers!
Formatting the First Page of an Essay
Consider the following tips to format the first page of your essay.
Add the header to write your last name and the page number. The header goes on the right-hand corner of the page, leaving half-inch space from the top. This holds for all pages of the essay except for the works cited page.
In the upper left-hand corner, state your name, instructor's name, followed by the course, and the date.
Write the title in the center.
Use double-space and start writing the essay.
Essay Outline Format
A typical essay is a five-paragraph essay with an introduction, body, and conclusion. Here, the body comprises three paragraphs that hold the main argument, ideas, and supporting evidence.
Once you get the hang of crafting such essays, writing longer, complex essays will become simpler. A 5 paragraph essay format looks like this:
Introduction
Start your introduction by introducing your topic, provide some background information on it.
Use a linking sentence to connect it with the thesis.
Your thesis statement should provide a description of the paper and the main argument.
Keep the font size 12, Times New Roman.
Body Paragraphs
In each body paragraph, highlight and discuss a separate idea. Start with a topic sentence and provide supporting facts and evidence to support it logically. And indent the first line of every body paragraph.
In this section, you summarize the entire paper and restate the thesis statement. Avoid introducing new ideas at this stage of the essay. Instead, give the reader something to ponder over or a call to action.
Don't forget to add the header and the page numbers to every page.
Have a look at the detailed blog about the essay outline to give you a better understanding.
How to Cite an Essay?
It is necessary to cite different sources when using someone else's words in your paper. It could be in the form of a direct quote, paraphrased, or summarized text. To avoid plagiarism and show the reader the authenticity of what you are talking about, you must cite your sources.
There are different citation styles and rules. Make sure to use the one specified by your teacher.
Here we will discuss in-text citations in APA and MLA format. With in-text citations, the sources are cited within the body paragraphs. Let's have a look at how it is done:
Author or publisher's last name, followed by the date and paragraph number.
List the author name or publisher, date, and page number.
Include a comma after the author's name and date.
For example,
"Darwin's theory of evolution is false and inconsistent. (Taylor, 2018, p. 5)."
Mention the author's last name.
It is followed by the page number.
"Darwin's theory of evolution is false and inconsistent. (Taylor, p. 5)."
Chicago Style Format
Mention the first name of the author, followed by the last name.
Mention the title of the essay after this.
Albert Einstein, The Meaning of Relativity, (p. 44–45).
To know more regarding the differences between these two citation formats, we have a detailed guide on APA vs. MLA that will help you clarify the concepts further.
How to Draft the Works Cited Page?
Once you are done writing your essay, the last page is for the works cited. Here you enlist all the sources used to write the essay.
Arrange the sources in alphabetical order.
Use double spaces for the entire list.
Use hanging indention.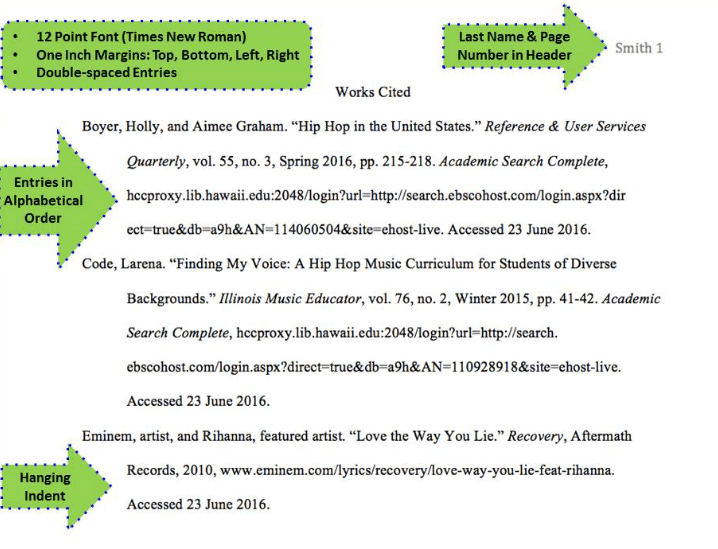 Paper Due? Why Suffer? That's our Job!
Essay Format Examples
To increase your understanding of the format required for different essay types and formats, we have added a few examples. Below are sample essays with the proper essay format that you can use.
COLLEGE ESSAY FORMAT (PDF)
ARGUMENTATIVE ESSAY FORMAT (PDF)
PERSUASIVE ESSAY FORMAT (PDF)
MLA FORMAT ESSAY EXAMPLE (PDF)
CHICAGO ESSAY FORMAT (PDF)
APA ESSAY FORMAT (PDF)
NARRATIVE ESSAY FORMAT (PDF)
If you are still confused about the essay writing format, it is advisable to seek professional assistance. The expert essay writers at 5StarEssays.com are equipped to draft an essay according to different formatting styles.
All you have to do is to reach out to them and request ' write an essay for me.? ' In return, you will get an A-grade-worthy paper in no time.
Place your order now and get rid of all your academic worries.
As a Digital Content Strategist, Nova Allison has eight years of experience in writing both technical and scientific content. With a focus on developing online content plans that engage audiences, Nova strives to write pieces that are not only informative but captivating as well.
Was This Blog Helpful?
Keep reading.
How to Write an Essay - A Complete Guide with Examples
Interesting Thesis Statement Examples for Your Essay
Writing a 500 Word Essay - Easy Guide
What is a Topic Sentence – Easy Guide with Examples
A Complete Essay Outline - Guidelines and Format
100 Best Transition Words for Essays
How to Write a Conclusion - Examples & Tips
Essay Topics: 100+ Best Essay Topics for your Guidance
How to Title An Essay in 5 Minutes
How to Write a Perfect 1000 Word Essay
How To Make An Essay Longer - Easy Guide For Beginners
Learn How to Start an Essay Effectively with Easy Guidelines
Types of Sentences With Examples
Hook Examples: How to Start Your Essay Effectively
Essay Writing Tips - 10+ Essential Tips and Techniques
Thesis Statement - A Detailed Writing Guide & Examples
Art Topics - Brilliant Ideas to Begin With
Writing Conventions and Tips for College Students
People Also Read
dissertation vs thesis
rhetorical analysis essay writing
personal statement format
how to write a synopsis
essay writing tips
Burdened With Assignments?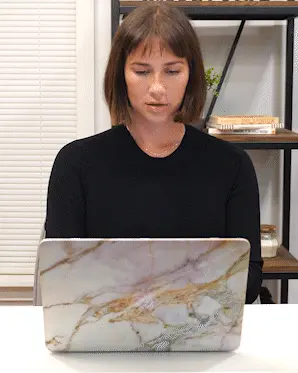 Advertisement
© 2023 - All rights reserved
2000+ SATISFIED STUDENTS
95% Satisfaction RATE
30 Days Money-back GUARANTEE
95% Success RATE

Privacy Policy | Terms & Conditions | Contact Us
© 2022 5StarEssays.com. All rights reserved.
LOGIN TO YOUR ACCOUNT
SIGN UP TO YOUR ACCOUNT
Your phone no.
Password Password must be minimum 8 characters.
Confirm Password
I have read Privacy Policy and agree to the Terms and Conditions .
FORGOT PASSWORD
Essay Writing
The Essay Format (APA)
Introduction
Formatting your essay has gotten a lot easier with the 7th edition of the APA style guide. No longer do students have to provide a running head or an abstract (unless your instructor asks for it). The result is a more streamlined essay format, so that with just a little bit of attention to the details you can be off to the races!
Note: All detailed instructions refer to Microsoft Word. If you're using a different word processor, you may have to look for an equivalent setting.
Essay Components
An APA paper has three parts:
The Title Page
The Reference List
If your instructor would like an abstract, you can insert it after the title page. It's best to separate each section with a page break (Insert > Page Break).
You have some options when it comes to choosing a font. Here are some acceptable choices:
Sans-Serif font: Calibri (size 11), Arial (size 11)
Serif font: Times New Roman (size 12), Georgia (size 11)
Whichever one you choose, make sure you use it throughout your entire essay. Footnotes are typically in size 10 font, and for captions to tables and figures please use a font size between 8 and 14.
Since 2007, the default margin for any Word document has been 1 inch all around. Fortunately, APA format has the same requirement. If for some reason you need to fix the margins, go to Page Layout > Margins > Normal.
All the text in your essay should be double-spaced. To make this change quickly, first press Ctrl + A to highlight all text and then press Home > Line and Paragraph Spacing (symbol) > 2.0. Make sure you also click on "Remove Space After Paragraph." There's no need to provide extra spaces between paragraphs or around headings.
Let's look at the basic layout of an APA title page:
Let's break down what goes into making a great title page. The first thing you'll want to do is add a page number in the top right hand corner (Insert > Page Number > Plain #3).
The title of your essay should be about 3-4 double-spaced lines from the top of the page. The text should be centered and in bold font. If your title is quite long, you can split it across two lines (in such cases press Enter after the colon if you're using a subtitle). Make sure that you capitalize important words, but not prepositions and articles.
Double space all the text on your title page and add an extra space after the title. Then provide your name, the department, course, instructor, and date. Centre all this information and don't use bold font. The date can be formatted in different ways, but the preference is to spell out the month in full.
If you have co-written an essay, list both authors on the same line, separated by "and." For 3+ authors, separate the names with a comma and add "and" before the final name.
For student papers, the abstract (max: 250 words) is entirely optional. However, if your instructor does require a summary of your paper, then place the abstract on its own page, right after the title page. Centre the word "Abstract" in bold font and left-align the actual summary. Use a single paragraph and don't indent the first line.
Essay Start Page
Your essay really begins on the third page. Your title should be in bold font, centered, with key words capitalized:
Note too that (unlike in the abstract) the first line of each paragraph is indented one tab space.
References List
Finally, don't forget to cite your sources:
For more details, please visit our page on  formatting the reference list .
Section Headings
APA papers are often divided into sections. If you'd like to organize your material with headings, you can choose from a number of different headings. Start by using first level headings and use the others for sub-headings:
First Level Heading (Bold, Centered)
Second Level Heading (Bold, Left Aligned)
Third Level Heading (Bold Italic, Left Aligned)
Fourth Level Heading (Bold, Indented, Ending with a Period).
Fifth Level Heading (Bold Italic, Indented, Ending with a Period).
As you can see, you don't have to use some complex numbering system (e.g., 3.2.1b) to organize your ideas. The formatting of the heading does the trick.
Finally, don't add a sub-heading (e.g., Introduction) between the essay title and the first paragraph. Also, don't forget to capitalize important words in each heading (what's called title case).
APA Essay Template
Make your life a little easier by downloading one of our APA templates. Enjoy!
APA Essay Template (Without Abstract or Running Head)
APA Essay Template (With Optional Running Head and Abstract)
Username or Email Address
Remember Me
Registration confirmation will be emailed to you.
How to Format a College Essay: Step-by-Step Guide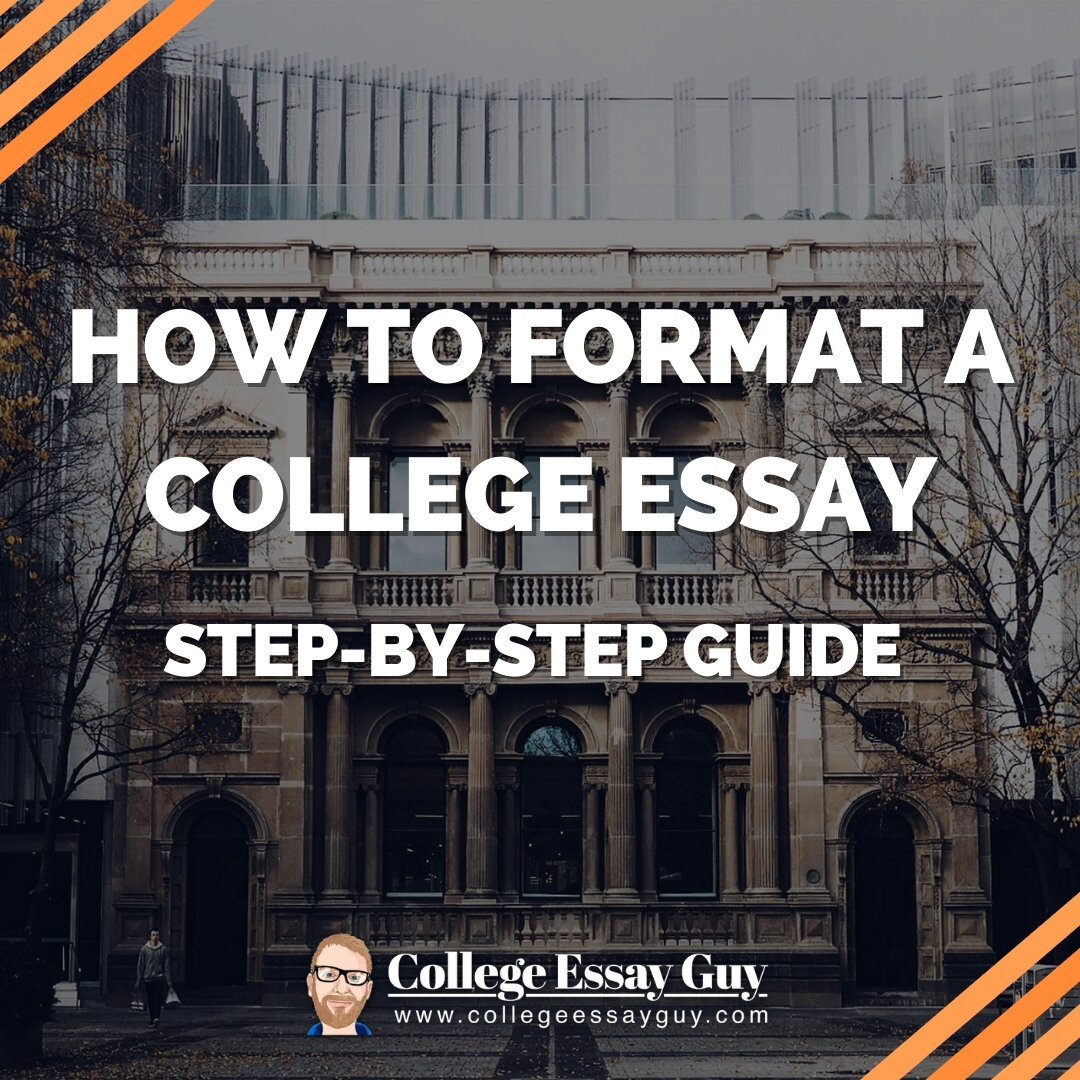 Mark Twain once said, "I like a good story well told. That's the reason I am sometimes forced to tell them myself."
At College Essay Guy, we too like good stories well told.
The problem is that sometimes students have really good stories … that just aren't well told.
They have the seed of an idea and the makings of a great story, but the essay formatting or structure is all over the place.
Which can lead a college admissions reader to see you as disorganized. And your essay doesn't make as much of an impact as it could.
So, if you're here, you're probably wondering:
Is there any kind of required format for a college essay? How do I structure my essay?
And maybe what's the difference?
Good news: That's what this post answers.
First, let's go over a few basic questions students often have when trying to figure out how to format their essay.
TABLE OF CONTENTS
College essay format guidelines
How to brainstorm and structure a college essay topic
Recommended brainstorming examples
Example college essay: The "Burying Grandma" essay
College Essay Format Guidelines
Should I title my college essay?
You don't need one. In the vast majority of cases, students we work with don't use titles. The handful of times they have, they've done so because the title allows for a subtle play on words or reframing of the essay as a whole. So don't feel any pressure to include one—they're purely optional.
Should I indent or us paragraph breaks in my college essay?
Either. Just be consistent. The exception here is if you're pasting into a box that screws up your formatting—for example, if, when you copy your essay into the box, your indentations are removed, go with paragraph breaks. (And when you get to college, be sure to check what style guide you should be following: Chicago, APA, MLA, etc., can all take different approaches to formatting, and different fields have different standards.)
How many paragraphs should a college essay be?
Personal statements are not English essays. They don't need to be 5 paragraphs with a clear, argumentative thesis in the beginning and a conclusion that sums everything up. So feel free to break from that. How many paragraphs are appropriate for a college essay? Within reason, it's up to you. We've seen some great personal statements that use 4 paragraphs, and some that use 8 or more (especially if you have dialogue—yes, dialogue is OK too!).
How long should my college essay be?
The good news is that colleges and the application systems they use will usually give you specific word count maximums. The most popular college application systems, like the Common Application and Coalition Application, will give you a maximum of 650 words for your main personal statement, and typically less than that for school-specific supplemental essays . Other systems will usually specify the maximum word count—the UC PIQs are 350 max, for example. If they don't specify this clearly in the application systems or on their website (and be sure to do some research), you can email them to ask! They don't bite.
So should you use all that space? We generally recommend it. You likely have lots to share about your life, so we think that not using all the space they offer to tell your story might be a missed opportunity. While you don't have to use every last word, aim to use most of the words they give you. But don't just fill the space if what you're sharing doesn't add to the overall story you're telling.
There are also some applications or supplementals with recommended word counts or lengths. For example, Georgetown says things like "approx. 1 page," and UChicago doesn't have a limit, but recommends aiming for 650ish for the extended essay, and 250-500 for the "Why us?"
You can generally apply UChicago's recommendations to other schools that don't give you a limit: If it's a "Why Major" supplement, 650 is probably plenty, and for other supplements, 250-500 is a good target to shoot for. If you go over those, that can be fine, just be sure you're earning that word count (as in, not rambling or being overly verbose). Your readers are humans. If you send them a tome, their attention could drift.
Regarding things like italics and bold
Keep in mind that if you're pasting text into a box, it may wipe out your formatting. So if you were hoping to rely on italics or bold for some kind of emphasis, double check if you'll be able to. (And in general, try to use sentence structure and phrasing to create that kind of emphasis anyway, rather than relying on bold or italics—doing so will make you a better writer.)
Regarding font type, size, and color
Keep it simple and standard. Regarding font type, things like Times New Roman or Georgia (what this is written in) won't fail you. Just avoid things like Comic Sans or other informal/casual fonts.
Size? 11- or 12-point is fine.
Color? Black.
Going with something else with the above could be a risk, possibly a big one, for fairly little gain. Things like a wacky font or text color could easily feel gimmicky to a reader.
To stand out with your writing, take some risks in what you write about and the connections and insights you make.
If you're attaching a doc (rather than pasting)
If you are attaching a document rather than pasting into a text box, all the above still applies. Again, we'd recommend sticking with standard fonts and sizes—Times New Roman, 12-point is a standard workhorse. You can probably go with 1.5 or double spacing. Standard margins.
Basically, show them you're ready to write in college by using the formatting you'll normally use in college.
Is there a college essay template I can use?
Depends on what you're asking for. If, by "template," you're referring to formatting … see above.
But if you mean a structural template ... not exactly. There is no one college essay template to follow. And that's a good thing.
That said, we've found that there are two basic structural approaches to writing college essays that can work for every single prompt we've seen. (Except for lists. Because … they're lists.)
Below we'll cover those two essay structures we love, but you'll see how flexible these are—they can lead to vastly different essays. You can also check out a few sample essays to get a sense of structure and format (though we'd recommend doing some brainstorming and outlining to think of possible topics before you look at too many samples, since they can poison the well for some people).
Let's dig in.
STEP 1: HOW TO BRAINSTORM AN AMAZING ESSAY TOPIC
We'll talk about structure and topic together. Why? Because one informs the other.
(And to clarify: When we say, "topic," we mean the theme or focus of your essay that you use to show who you are and what you value. The "topic" of your college essay is always ultimately you.)
We think there are two basic structural approaches that can work for any college essay. Not that these are the only two options—rather, that these can work for any and every prompt you'll have to write for.
Which structural approach you use depends on your answer to this question (and its addendum): Do you feel like you've faced significant challenges in your life … or not so much? (And do you want to write about them?)
If yes (to both), you'll most likely want to use Narrative Structure . If no (to either), you'll probably want to try Montage Structure .
So … what are those structures? And how do they influence your topic?
Narrative Structure is classic storytelling structure. You've seen this thousands of times—assuming you read, and watch movies and TV, and tell stories with friends and family. If you don't do any of these things, this might be new. Otherwise, you already know this. You may just not know you know it. Narrative revolves around a character or characters (for a college essay, that's you) working to overcome certain challenges, learning and growing, and gaining insight. For a college essay using Narrative Structure, you'll focus the word count roughly equally on a) Challenges You Faced, b) What You Did About Them, and c) What You Learned (caveat that those sections can be somewhat interwoven, especially b and c). Paragraphs and events are connected causally.
You've also seen montages before. But again, you may not know you know. So: A montage is a series of thematically connected things, frequently images. You've likely seen montages in dozens and dozens of films before—in romantic comedies, the "here's the couple meeting and dating and falling in love" montage; in action movies, the classic "training" montage. A few images tell a larger story. In a college essay, you could build a montage by using a thematic thread to write about five different pairs of pants that connect to different sides of who you are and what you value. Or different but connected things that you love and know a lot about (like animals, or games). Or entries in your Happiness Spreadsheet .
How does structure play into a great topic?
We believe a montage essay (i.e., an essay NOT about challenges) is more likely to stand out if the topic or theme of the essay is:
X. Elastic (i.e., something you can connect to variety of examples, moments, or values) Y. Uncommon (i.e., something other students probably aren't writing about)
We believe that a narrative essay is more likely to stand out if it contains:
X. Difficult or compelling challenges Y. Insight
These aren't binary—rather, each exists on a spectrum.
"Elastic" will vary from person to person. I might be able to connect mountain climbing to family, history, literature, science, social justice, environmentalism, growth, insight … and someone else might not connect it to much of anything. Maybe trees?
"Uncommon" —every year, thousands of students write about mission trips, sports, or music. It's not that you can't write about these things, but it's a lot harder to stand out.
"Difficult or compelling challenges" can be put on a spectrum, with things like getting a bad grade or not making a sports team on the weaker end, and things like escaping war or living homeless for three years on the stronger side. While you can possibly write a strong essay about a weaker challenge, it's really hard to do so.
"Insight" is the answer to the question "so what?" A great insight is likely to surprise the reader a bit, while a so-so insight likely won't. (Insight is something you'll develop in an essay through the writing process, rather than something you'll generally know ahead of time for a topic, but it's useful to understand that some topics are probably easier to pull insights from than others.)
To clarify, you can still write a great montage with a very common topic, or a narrative that offers so-so insights. But the degree of difficulty goes up. Probably way up.
With that in mind, how do you brainstorm possible topics that are on the easier-to-stand-out-with side of the spectrum?
Brainstorming exercises
Spend about 10 minutes (minimum) on each of these exercises.
Values Exercise
Essence Objects Exercise
21 Details Exercise
Everything I Want Colleges To Know About Me Exercise
Feelings and Needs Exercise
If you feel like you already have your topic, and you just want to know how to make it better…
Still do those exercises.
Maybe what you have is the best topic for you. And if you are incredibly super sure, you can skip ahead. But if you're not sure this topic helps you communicate your deepest stories, spend a little time on the exercises above. As a bonus, even if you end up going with what you already had (though please be wary of the sunk cost fallacy ), all that brainstorming will be useful when you write your supplemental essays .
The Feelings and Needs Exercise in particular is great for brainstorming Narrative Structure, connecting story events in a causal way (X led to Y led to Z). The Essence Objects, 21 Details, Everything I Want Colleges to Know exercises can lead to interesting thematic threads for Montage Structure (P, Q, and R are all connected because, for example, they're all qualities of a great endodontist). But all of them are useful for both structural approaches. Essence objects can help a narrative come to life. One paragraph in a montage could focus on a challenge and how you overcame it.
The Values Exercise is a cornerstone of both—regardless of whether you use narrative or montage, we should get a sense of some of your core values through your essays.
How (and why) to outline your college essay to use a good structure
While not every professional writer knows exactly how a story will end when they start writing, they also have months (or years) to craft it, and they may throw major chunks or whole drafts away. You probably don't want to throw away major chunks or whole drafts. So you should outline.
Use the brainstorming exercises from earlier to decide on your most powerful topics and what structure (narrative or montage) will help you best tell your story.
Then, outline.
For a narrative, use the Feelings and Needs Exercise, and build clear bullet points for the Challenges + Effects, What I Did About It, and What I Learned. Those become your outline.
Yeah, that simple.
For a montage, outline 4-7 ways your thread connects to different values through different experiences, and if you can think of them, different lessons and insights (though these you might have to develop later, during the writing process). For example, how auto repair connects to family, literature, curiosity, adventure, and personal growth (through different details and experiences).
Here are some good example outlines:
Narrative outline (developed from the Feelings and Needs Exercise)
Challenges:
Domestic abuse (physical and verbal)
Controlling father/lack of freedom
Sexism/bias
Prevented from pursuing opportunities
Cut off from world/family
Lack of sense of freedom/independence
Faced discrimination
What I Did About It:
Pursued my dreams
Traveled to Egypt, London, and Paris alone
Challenged stereotypes
Explored new places and cultures
Developed self-confidence, independence, and courage
Grew as a leader
Planned events
What I Learned:
Inspired to help others a lot more
Learned about oppression, and how to challenge oppressive norms
Became closer with mother, somewhat healed relationship with father
Need to feel free
And here's the essay that became: " Easter "
Montage outline:
Thread: Home
Values: Family, tradition, literature
Ex: "Tailgate Special," discussions w/family, reading Nancy Drew
Perception, connection to family
Chinese sword dance
Values: Culture/heritage, meticulousness, dedication, creativity
Ex: Notebook, formations/choreography
Nuances of culture, power of connection
Values: Science/chemistry, curiosity
Synthesizing plat nanoparticles
Joy of discovery, redefining expectations
Governor's School
Values: Exploration, personal growth
Knitting, physics, politics, etc.
Importance of exploring beyond what I know/am used to, taking risks
And here's the essay that became: " Home "
When to scrap what you have and start over
Ultimately, you can't know for sure if a topic will work until you try a draft or two. And maybe it'll be great. But keep that sunk cost fallacy in mind, and be open to trying other things.
If you're down the rabbit hole with a personal statement topic and just aren't sure about it, the first step you should take is to ask for feedback. Find a partner who can help you examine it without the attachment to all the emotion (anxiety, worry, or fear) you might have built up around it.
Have them help you walk through The Great College Essay Test to make sure your essay is doing its job. If it isn't yet, does it seem like this topic has the potential to? Or would other topics allow you to more fully show a college who you are and what you bring to the table?
Because that's your goal. Format and structure are just tools to get you there.
Down the Road
Before we analyze some sample essays, bookmark this page, so that once you've gone through several drafts of your own essay, come back and take The Great College Essay Test to make sure your essay is doing its job. The job of the essay, simply put, is to demonstrate to a college that you'll make valuable contributions in college and beyond. We believe these four qualities are essential to a great essay:
Core values (showing who you are through what you value)
Vulnerability (helps a reader feel connected to you)
Insight (aka "so what" moments)
Craft (clear structure, refined language, intentional choices)
To test what values are coming through, read your essay aloud to someone who knows you and ask:
Which values are clearly coming through the essay?
Which values are kind of there but could be coming through more clearly?
Which values could be coming through and were opportunities missed?
To know if you're being vulnerable in your essay, ask:
Now that you've heard my story, do you feel closer to me?
What did you learn about me that you didn't already know?
To search for "so what" moments of insight, review the claims you're making in your essay. Are you reflecting on what these moments and experiences taught you? How have they changed you? Are you making common or (hopefully) uncommon connections? The uncommon connections are often made up of insights that are unusual or unexpected. (For more on how to test for this, click The Great College Essay Test link above.)
Craft comes through the sense that each paragraph, each sentence, each word is a carefully considered choice. That the author has spent time revising and refining. That the essay is interesting and succinct. How do you test this? For each paragraph, each sentence, each word, ask: Do I need this? (Huge caveat: Please avoid neurotic perfectionism here. We're just asking you to be intentional with your language.)
Still feeling you haven't found your topic? Here's a list of 100 Brave and Interesting Questions . Read these and try freewriting on a few. See where they lead.
Finally, here's an ...
Example College Essay Format Analysis: The "Burying Grandma" Essay
To see how the Narrative Essay structure works, check out the essay below, which was written for the Common App "Topic of your choice" prompt. You might try reading it here first before reading the paragraph-by-paragraph breakdown below.
They covered the precious mahogany coffin with a brown amalgam of rocks, decomposed organisms, and weeds. It was my turn to take the shovel, but I felt too ashamed to dutifully send her off when I had not properly said goodbye. I refused to throw dirt on her. I refused to let go of my grandmother, to accept a death I had not seen coming, to believe that an illness could not only interrupt, but steal a beloved life.
The author begins by setting up the Challenges + Effects (you've maybe heard of this referred to in narrative as the Inciting Incident). This moment also sets up some of her needs: growth and emotional closure, to deal with it and let go/move on. Notice the way objects like the shovel help bring an essay to life, and can be used for symbolic meaning. That object will also come back later.
When my parents finally revealed to me that my grandmother had been battling liver cancer, I was twelve and I was angry--mostly with myself. They had wanted to protect me--only six years old at the time--from the complex and morose concept of death. However, when the end inevitably arrived, I wasn't trying to comprehend what dying was; I was trying to understand how I had been able to abandon my sick grandmother in favor of playing with friends and watching TV. Hurt that my parents had deceived me and resentful of my own oblivion, I committed myself to preventing such blindness from resurfacing.
In the second paragraph, she flashes back to give us some context of what things were like leading up to these challenges (i.e., the Status Quo), which helps us understand her world. It also helps us to better understand the impact of her grandmother's death and raises a question: How will she prevent such blindness from resurfacing?
I became desperately devoted to my education because I saw knowledge as the key to freeing myself from the chains of ignorance. While learning about cancer in school I promised myself that I would memorize every fact and absorb every detail in textbooks and online medical journals. And as I began to consider my future, I realized that what I learned in school would allow me to silence that which had silenced my grandmother. However, I was focused not with learning itself, but with good grades and high test scores. I started to believe that academic perfection would be the only way to redeem myself in her eyes--to make up for what I had not done as a granddaughter.
In the third paragraph, she starts shifting into the What I Did About It aspect, and takes off at a hundred miles an hour … but not quite in the right direction yet. What does that mean? She pursues things that, while useful and important in their own right, won't actually help her resolve her conflict. This is important in narrative—while it can be difficult, or maybe even scary, to share ways we did things wrong, that generally makes for a stronger story. Think of it this way: You aren't really interested in watching a movie in which a character faces a challenge, knows what to do the whole time, so does it, the end. We want to see how people learn and change and grow.
Here, the author "Raises the Stakes" because we as readers sense intuitively (and she is giving us hints) that this is not the way to get over her grandmother's death.
However, a simple walk on a hiking trail behind my house made me open my own eyes to the truth. Over the years, everything--even honoring my grandmother--had become second to school and grades. As my shoes humbly tapped against the Earth, the towering trees blackened by the forest fire a few years ago, the faintly colorful pebbles embedded in the sidewalk, and the wispy white clouds hanging in the sky reminded me of my small though nonetheless significant part in a larger whole that is humankind and this Earth. Before I could resolve my guilt, I had to broaden my perspective of the world as well as my responsibilities to my fellow humans.
There's some nice evocative detail in here that helps draw us into her world and experience.
Structurally, there are elements of What I Did About It and What I Learned in here (again, they will often be somewhat interwoven). This paragraph gives us the Turning Point/Moment of Truth. She begins to understand how she was wrong. She realizes she needs perspective. But how? See next paragraph ...
Volunteering at a cancer treatment center has helped me discover my path. When I see patients trapped in not only the hospital but also a moment in time by their diseases, I talk to them. For six hours a day, three times a week, Ivana is surrounded by IV stands, empty walls, and busy nurses that quietly yet constantly remind her of her breast cancer. Her face is pale and tired, yet kind--not unlike my grandmother's. I need only to smile and say hello to see her brighten up as life returns to her face. Upon our first meeting, she opened up about her two sons, her hometown, and her knitting group--no mention of her disease. Without even standing up, the three of us—Ivana, me, and my grandmother--had taken a walk together.
In the second-to-last paragraph, we see how she takes further action, and some of what she learns from her experiences: Volunteering at the local hospital helps her see her larger place in the world.
Cancer, as powerful and invincible as it may seem, is a mere fraction of a person's life. It's easy to forget when one's mind and body are so weak and vulnerable. I want to be there as an oncologist to remind them to take a walk once in a while, to remember that there's so much more to life than a disease. While I physically treat their cancer, I want to lend patients emotional support and mental strength to escape the interruption and continue living. Through my work, I can accept the shovel without burying my grandmother's memory.
The final paragraph uses what we call the "bookend" technique by bringing us back to the beginning, but with a change—she's a different, slightly wiser person than she was. This helps us put a frame around her growth.
… A good story well told . That's your goal.
Hopefully, you now have a better sense of how to make that happen.
For more resources, check out our College Application Hub .