Essays About Eating Healthy Foods: 7 Essay Examples And Topic Ideas
If you're writing essays about eating healthy foods, here are 7 interesting essay examples and topic ideas.
Eating healthy is one of the best ways to maintain a healthy lifestyle. But we can all struggle to make it a part of our routine. It's easier to make small changes to your eating habits instead for long-lasting results. A healthy diet is a plan for eating healthier options over the long term and not a strict diet to be followed only for the short.
Writing an essay about eating healthy foods is an exciting topic choice and an excellent way to help people start a healthy diet and change their lifestyles for the better. Tip: For help with this topic, read our guide explaining what is persuasive writing ?
1. The Definitive Guide to Healthy Eating in Real Life By Jillian Kubala
2. eating healthy foods by jaime padilla, 3. 5 benefits of eating healthy by maggie smith, 4. good food bad food by audrey rodriguez, 5. what are the benefits of eating healthy by cathleen crichton-stuart, 6. comparison between healthy food and junk food by jaime padilla, 7. nutrition, immunity, and covid-19 by ayela spiro and helena gibson-moore, essays about eating healthy foods topic ideas, 1. what is healthy food, 2. what is the importance of healthy food, 3. what does eating healthy mean, 4. why should we eat healthy foods, 5. what are the benefits of eating healthy foods, 6. why should we eat more vegetables, 7. can you still eat healthy foods even if you are on a budget.
"Depending on whom you ask, "healthy eating" may take many forms. It seems that everyone, including healthcare professionals, wellness influencers, coworkers, and family members, has an opinion on the healthiest way to eat. Plus, nutrition articles that you read online can be downright confusing with their contradictory — and often unfounded — suggestions and rules. This doesn't make it easy if you simply want to eat in a healthy way that works for you."
Author Jillian Kubala is a registered dietitian and holds a master's degree in nutrition and an undergraduate degree in nutrition science. In her essay, she says that healthy eating doesn't have to be complicated and explains how it can nourish your body while enjoying the foods you love.
"Eating provides your body with the nourishment it needs to survive. A healthy diet supplies nutrients (such as protein, vitamins and minerals, fiber, and carbohydrates), which are important for your body's growth, development, and maintenance. However, not all foods are equal when it comes to the nutrition they provide. Some foods, such as fruits and vegetables, are rich in vitamins and minerals; others, such as cookies and soda pop, provide few if any nutrients. Your diet can influence everything from your energy level and intellectual performance to your risk for certain diseases."
Author Jaime Padilla talks about the importance of a healthy diet in your body's growth, development, and maintenance. He also mentioned that having a poor diet can lead to some health problems.
"Eating healthy is about balance and making sure that your body is getting the necessary nutrients it needs to function properly. Healthy eating habits require that people eat fruits, vegetables, whole grains, fats, proteins, and starches. Keep in mind that healthy eating requires that you're mindful of what you eat and drink, but also how you prepare it. For best results, individuals should avoid fried or processed foods, as well as foods high in added sugars and salts."
Author Maggie Smith believes there's a fine line between healthy eating and dieting. In her essay, she mentioned five benefits of eating healthy foods – weight loss, heart health, strong bones and teeth, better mood and energy levels, and improved memory and brain health – and explained them in detail.
You might also be interested in our round-up of the best medical authors of all time .
"From old generation to the new generation young people are dying out quicker than their own parents due to obesity-related diseases every day. In the mid-1970s, there were no health issues relevant to obesity-related diseases but over time it began to be a problem when fast food industries started growing at a rapid pace. Energy is naturally created in the body when the nutrients are absorbed from the food that is consumed. When living a healthy lifestyle, these horrible health problems don't appear, and the chances of prolonging life and enjoying life increase."
In her essay, author Audrey Rodriguez says that having self-control is very important to achieving a healthy lifestyle, especially now that we're exposed to all these unhealthy yet tempting foods that all these fast-food restaurants offer. She believes that back in the early 1970s, when fast-food companies had not yet existed and home-cooked meals were the only food people had to eat every day, trying to live a healthy life was never a problem.
"A healthful diet typically includes nutrient-dense foods from all major food groups, including lean proteins, whole grains, healthful fats, and fruits and vegetables of many colors. Healthful eating also means replacing foods that contain trans fats, added salt, and sugar with more nutritious options. Following a healthful diet has many health benefits, including building strong bones, protecting the heart, preventing disease, and boosting mood."
In her essay, Author Cathleen Crichton-Stuart explains the top 10 benefits of eating healthy foods – all of which are medically reviewed by Adrienne Seitz, a registered and licensed dietitian nutritionist. She also gives her readers some quick tips for a healthful diet.
"In today's generation, healthy and unhealthy food plays a big role in youths and adults. Many people don't really understand the difference between healthy and unhealthy foods, many don't actually know what the result of eating too many unhealthy foods can do to the body. There are big differences between eating healthy food, unhealthy food and what the result of excessively eating them can do to the body. In the ongoing battle of "healthy vs. unhealthy foods", unhealthy foods have their own advantage."
Author Jaime Padilla compares the difference between healthy food and junk food so that the readers would understand what the result of eating a lot of unhealthy foods can do to the body. He also said that homemade meals are healthier and cheaper than the unhealthy and pricey meals that you order in your local fast food restaurant, which would probably cost you twice as much.
"The Covid-19 pandemic has sparked both an increased clinical and public interest in the role of nutrition and health, particularly in supporting immunity. During this time, when people may be highly vulnerable to misinformation, there have been a plethora of media stories against authoritative scientific opinion, suggesting that certain food components and supplements are capable of 'boosting' the immune system. It is important to provide evidence-based advice and to ensure that the use of non-evidence-based approaches to 'boost' immunity is not considered as an effective alternative to vaccination or other recognized measures."
Authors Ayela Spiro, a nutrition science manager, and Helena Gibson-Moore, a nutrition scientist, enlighten their readers on the misinformation spreading in this pandemic about specific food components and supplements. They say that there's no single food or supplement, or magic diet that can boost the immune system alone. However, eating healthy foods (along with the right dietary supplements), being physically active, and getting enough sleep can help boost your immunity.
If you're writing an essay about eating healthy foods, you have to define what healthy food is. Food is considered healthy if it provides you with the essential nutrients to sustain your body's well-being and retain energy. Carbohydrates, proteins, fats, vitamins, minerals, and water are the essential nutrients that compose a healthy, balanced diet.
Eating healthy foods is essential for having good health and nutrition – it protects you against many chronic non-communicable diseases, including heart disease, diabetes, and cancer. If you're writing an essay about eating healthy foods, show your readers the importance of healthy food, and encourage them to start a healthy diet.
Eating healthy foods means eating a variety of food that give you the nutrients that your body needs to function correctly. These nutrients include carbohydrates, proteins, fats, vitamins, minerals, and water. In your essay about eating healthy foods, you can discuss this topic in more detail so that your readers will know why these nutrients are essential.
Eating healthy foods includes consuming the essential nutrients your body requires to function correctly (such as carbohydrates, proteins, fats, vitamins, minerals, and water) while minimizing processed foods, saturated fats, and alcohol. In your essay, let your readers know that eating healthy foods can help maintain the body's everyday functions, promote optimal body weight, and prevent diseases.
Eating healthy foods comes with many health benefits – from keeping a healthy weight to preventing long-term diseases such as heart disease, stroke, diabetes, and cancer. So if you're looking for a topic idea for your essay, you can consider the benefits of eating healthy foods to give your readers some useful information, especially for those thinking of starting a healthy diet.
Ever since we were a kid, we have all been told that eating vegetables are good for our health, but why? The answer is pretty simple – vegetables are loaded with the essential nutrients, vitamins, and minerals that our body needs. So, if you're writing an essay about eating healthy foods, this is an excellent topic to get you started.
Of course, you definitely can! Fresh fruits and vegetables are typically the cheapest options for starting a healthy diet. In your essay about eating healthy foods, you can include some other cheap food options for a healthy diet – this will be very helpful, especially for readers looking to start a healthy diet but only have a limited amount of budget set for their daily food.
For help with this topic, read our guide explaining what is persuasive writing ?
If you're stuck picking your next essay topic, check out our round-up of essay topics about education .
Join over 15,000 writers today
Get a FREE book of writing prompts and learn how to make more money from your writing.
Success! Now check your email to claim your prompts.
There was an error submitting your subscription. Please try again.
View all posts The Importance Of Eating Healthy
Identify the positive outcomes for children and young people that practitioners should be striving to achieve.
Being healthy is not just about eating lots of fruit and drinking 8 glasses of water each day. It's about young people enjoying a healthy lifestyle, feeling good about themselves and having good emotional and mental health. We hope that
Importance Of Georgia School Nutrition Essay
In Conclusion, Eating healthy and exercise is important when having a healthy lifestyle. Exercise can also help with many other things such as helping with relaxation, sleep quality and it increases your energy level. As a result, exercise and eating healthy is a way to reduce the risk of disease, create a healthy lifestyle, and avoid obesity.
Healthy Eating College Essay
Healthy eating is never really about any strict and word for word nutritional theories and philosophies. It is not also having an unrealistic slim body, nor depriving and not allowing yourself to take the food that you love. Healthy eating is actually feeling great about it, using the right amount of energy, and making and seeing yourself healthy in all possible means. In addition, all of these can be achieved by having a smart move on to deciding which
Eating A Healthy Lifestyle
In order to be in a healthy lifestyle poeple have to make healthier choices in their life. First that you have to avoid anything that is not good for you and choose the healthy food options. People in their daily life eat many things that are dangerous for their health such as unhealthy food that is either fast food or too many sweets and things that are fried as well as soft drinks. Making healthy choices is hard for many
The Importance of Healthy Eating
Eating a healthy diet is instrumental in the reduction of the risk factors for several major diseases. Obesity, high blood pressure, and high cholesterol are a few of the risk factors that serve as precursors to major diseases, and can be controlled with healthy eating.
Cyp 3.7 1.1
Healthy eating means providing a well-balanced diet which is nutritious, fresh and food where least amount of processing has gone into making of the food that fuels the body for healthy growth, strength, energy, development and general well-being.
Credit Recovery Research Paper
Health is a diverse process because it is always changing. Sometimes our health is good, other times we may acquire a sickness & we can maybe even at times have a serious illness. Our health changes as much as our lifestyle changes. In order to stay healthy, you have to have that mindset every day to remain physically and mentally fit. I believe healthy nutrition is one of the most important things to keep your body going. Healthy nutrition is basically having a healthy balanced meal throughout the day's length. Having a meal consisting of each food group is an example of a good balanced healthy meal.
A Professional Registered Massage Therapist
To have a healthy lifestyle, you must have a good eating habit in your daily life such as taking a
Walmart Academic Scholarship
By balancing a healthy diet and cutting out fatty foods or making small changes to your daily health can make a big impact. Even attempting and putting in a little bit of effort towards training your body can be rewarding. Being healthy can be a way for young adult to learn discipline whilst also caring for their body. By balancing the right amount of exercise and the right diet can increase the quality of life and also the duration. It is shown by studies that people, who eat healthy and take care of their bodies, simply live longer and even happier. By eating a balanced diet, your body can get nutrition and energy from good sources that help maximize body functions. Eating clean not only has an effect on your physical being but also effects your mental being; clean eating for example, has always made me feel better about myself and more confident about my health. A little bit of effort can go a long way when adapting to a healthy
The Importance Of America's Gift To My Generation
My generation wants to be very healthy.If you eat very well and exercise well,eating well and getting regular exercise will helps you stay in good physical shape and maintain a healthy weight.People eat well by eating a balanced diet or keeping your house stored with healthy food.People exercise well through begin active through the day. Make
Informative Speech : Benefits Of Eating Healthy Essay
Central Idea: Eating healthy provides several benefits to our bodies such as preventing cancer and providing energy for our bodies to run at top notch.
Persuasive Speech : The Need For Nutrition?
Healthy eating can decrease the risk of many problems that are on the rise such as obesity, high blood pressure, and Type 2 diabetes.
Food Intake 3 Days Essay
Nothing is more important than following a healthy diet. Eating the wrong foods or not eating enough of the right ones can deprive the body of the essential nutrients it needs to keep working at full power. Maintaining a healthy diet can help boost the immune system, improve
Healthy Eating Essay
How does healthy eating affect your life? Many people really pay attention to the food they put in their bodies, until we get sick and need medical attention. I know that many of us love to eat fast food, but it catches up with us in the long run. While eating healthy would stop you from getting sick, and lower the cost of health care, healthy eating can enrich your body and prevent you from getting high doctor bills.
Benefits of Healthy Eating Essay
"By eating healthy you are boosting your energy levels, improving your bodily Functions and helping to improve your immune. By eating a healthy diet and combining this with exercise you could end up living a longer more vibrant life" (Bruton, 2009.p1). When people eat healthy it helps them have more energy, and having more energy will
Related Topics
Academic Support for Nursing Students
No notifications.
Disclaimer: This essay has been written by a student and not our expert nursing writers. View professional sample essays here.
View full disclaimer
Any opinions, findings, conclusions, or recommendations expressed in this essay are those of the author and do not necessarily reflect the views of NursingAnswers.net. This essay should not be treated as an authoritative source of information when forming medical opinions as information may be inaccurate or out-of-date.
The Important of Healthy Eating
Info: 2159 words (9 pages) Nursing Essay Published: 27th Oct 2021
Reference this
Tagged: healthy eating nutrition
What is the importance of healthy eating?
If you need assistance with writing your nursing essay, our professional nursing essay writing service is here to help!
Unhealthy Food
Our nursing and healthcare experts are ready and waiting to assist with any writing project you may have, from simple essay plans, through to full nursing dissertations.
Cite This Work
To export a reference to this article please select a referencing stye below:
Related Services
Nursing Essay Writing Service
Nursing Dissertation Service
Reflective Writing Service
Related Content
Content relating to: "nutrition"
Nutrition is the study of nutrients in food, how the body uses them, and the relationship between diet, health, and disease. Nutrition also focuses on how people can use dietary choices to reduce the risk of disease, what happens if a person has too much or too little of a nutrient, and how allergies work.
Related Articles
Strategies for the Dietary Control of Diabetes
A survey of the recent strategies for the dietary control of diabetes in the Middle East INTRODUCTION Significant changes in the political and socio-economic climates have been the hallmark of the la...
Nutrition In Elderly Client Health And Social Care Essay
Factors that may contribute to altered nutrition in elderly. Introduction: Factors influencing nutritional status in elderly persons may be divided into three categories: psychological, social, and me...
Maternal Nutrition During Pregnancy
Reflection on maternal nutrition during pregnancy and advice given to a client The aim of this assignment is to reflect on my learning experience and the time spent with a midwife in an antenatal cli...
DMCA / Removal Request
If you are the original writer of this essay and no longer wish to have your work published on the NursingAnswers.net website then please:
Our academic writing and marking services can help you!
Marking Service
Samples of our Work
Full Service Portfolio
Related Lectures
Study for free with our range of nursing lectures!
Drug Classification
Emergency Care
Health Observation
Palliative Care
Professional Values
Write for Us
Do you have a 2:1 degree or higher in nursing or healthcare?
Study Resources
Free resources to assist you with your nursing studies!
APA Citation Tool
Example Nursing Essays
Example Nursing Assignments
Example Nursing Case Studies
Reflective Nursing Essays
Nursing Literature Reviews
Free Resources
Reflective Model Guides
Nursing and Healthcare Pay 2021
Search Support Articles
*You can also browse our support articles here >
Talk to our experts
1800-120-456-456

Essay on Healthy Food
Food is essential for our body for a number of reasons. It gives us the energy needed for working, playing and doing day-to-day activities. It helps us to grow, makes our bones and muscles stronger, repairs damaged body cells and boosts our immunity against external harmful elements like pathogens. Besides, food also gives us a kind of satisfaction that is integral to our mental wellbeing, but there are some foods that are not healthy. Only those food items that contain nutrients in a balanced proportion are generally considered as healthy. People of all ages must be aware of the benefits of eating healthy food because it ensures a reasonably disease-free, fit life for many years.
Switching to a healthy diet doesn't have to be a one-size-fits-all approach. You don't have to be perfect, you don't have to eliminate all of your favourite foods and you don't have to make any drastic changes all at once—doing so frequently leads to straying or abandoning your new eating plan.
Making a few tiny modifications at a time is a recommended approach. Maintaining modest goals will help you achieve more in the long run without feeling deprived or overwhelmed by a very drastic diet change. Consider a healthy diet as a series of tiny, accessible actions such as including a salad in your diet once a day. You can slowly add additional healthy options as your minor modifications become habitual.
Cultivating a positive relationship with food is also crucial. Rather than focusing on what you should avoid, consider what you may include on your plate that will benefit your health such as nuts for heart-healthy, predominant fat that reduces low-density lipoprotein levels called monounsaturated fatty acids(raspberries) for fibre and especially the substances that inhibit oxidation which we call antioxidants.
Why is Healthy Food Important?
Living a healthy lifestyle has immense payback. Over time, making smart eating choices lowers your risk of cardiovascular disease, certain malignancies, type 2 diabetes, obesity, and even anxiety and depression. Daily, you will have more energy, feel better and possibly even be in a better mood.
It all boils down to how long and how good your life is. According to several surveys, A healthy diet consists of whole grains, vegetables, fruits, nuts, and fish. A higher diet of red or processed meats on the other hand doubled the chance of dying young.
Types of Healthy Food:
Following are the various types of healthy foods and their respective nutritional value:
Cereals,potatoes,bread and other root vegetables- These are the main sources of carbohydrates. The calories obtained from them enable us to do work.
Pulses, milk and milk products, eggs, bird meat, animal meat in limited quantities - these are great sources of protein. They build muscles and repair the damaged cells of our body, i.e., they are important for our immunity.
Ghee, butter, nuts and dry fruits, edible oil used in restrained quantities- These are rich sources of good fat. They provide more energy to our body than carbohydrates but should be consumed in a smaller amount.
Fresh fruits, vegetables and leafy vegetables, fish, egg, milk-these are good sources of vitamins, minerals and antioxidants are essential for normal functioning of the body. Though they are needed in small amounts, nowadays, nutrition experts prescribe their higher consumption as they help to fight lifestyle diseases like diabetes, obesity and even cancer.
Different types of healthy food when included in our daily diet in the right proportions along with water and roughage comprise a balanced diet. However, a balanced diet is not the same for all individuals considering many factors. It depends on a person's age, gender, condition of the body-healthy or suffering from any disease and the type of work or physical activity a human does.
Benefits of Eating Healthy
Healthy food intake nourishes both our physical and mental health and helps us stay active for many years. One who break downs this broad benefit into micro-benefits will see that eating healthy:
Helps us in weight management
Makes us agile and increases our productivity
Decreases the risk of heart diseases, stroke, diabetes mellitus, poor bone density, and some cancers, etc.
Helps in uplifting mood
Improves memory
Improves digestion and appetite
Improves sleep cycle
Healthy food habits are inculcated in children by their parents early on. These habits along with the right education and physical exercise lead to an overall development of an individual which ultimately becomes the greatest resource of a country.
What is Unhealthy Food or Junk Food?
To fully understand the prominence of healthy food in our diet, we must also be aware of unhealthy food, that is, the food that we must avoid eating. These are mainly junk food items which are low in nutritional value and contain an excessive amount of salt, sugar and fats which is not healthy for a human body.
Junk food is one of the unhealthy intakes in the present day scenario. It makes us more unfit than ever before. It is high time that one realised this and adopted a healthy food habit for a sustainable lifestyle.
Steps to improve Eating Habits:
Make a detailed plan; break down the timings; kind of food to be included in each meal and keep the plan weekly and avoid making the process dull and repetitive.
Cook your food, minimise eating from outside. It helps keep the ingredients, quality and measurements in check as well as saves money.
Stock your kitchen with healthy snacks for your cravings rather than processed food so that your options are reduced to consuming unhealthy food.
Take the process slowly. You do not have to have a strict plan; ease yourself into a healthy mindset. Your mind and body will adjust gradually. Consistency is important.
Track your eating habits to understand the intake of food, items, portions etc. This motivates you to see the progress over time and make changes according to your needs.
Myths About Healthy Food:
Carrots affect eyesight: According to historic times, during World War II, there was a popular belief that eating a lot of veggies would assist maintain the pilot's eyes in good repair. In actuality, the fighter pilot's eyesight was aided by advanced technology. However, the myth has persisted since then and many parents still use this narrative to get their children to eat more veggies. Carrots are high in vitamin A and make a terrific supplement to any healthy diet, but they don't usually help you see better.
Fat-Free Food : Health foods continue to dominate grocery store shelves but it's always a good idea to look beyond the label before buying. This is especially true when it comes to "fat-free," "low-fat," and "non-fat" foods. It's generally true that anything with less fat is preferable for some dairy and meat items.
Lower fat alternatives in packaged and processed foods contain other dangerous additives as fat substitutes. Manufacturers compensate for the loss of fat in packaged cookies, for example, by adding other undesirable elements like sugar.
Protein shakes: Pre-made smoothie beverages and protein powder mixes which typically claim to contain less sugar than milkshakes, slushies and diet sodas are likely to be the popular choice among customers because of the above mentioned reason. They both have the same amount of sugar and artificial sweeteners.
However, this is not true of all pre-made protein shakes and smoothies. Many of them, particularly the plant-based mixtures, are still nutritious additions to a balanced diet. Check the nutrition label to be sure there are no added sugars or artificially sweetened mixtures.
Organic food is better: Foods that are grown organically are better for you. Nutritionists labelling a product as organic doesn't mean it's superior to non-organic foods. It's a popular misperception that organic produce is nutritionally superior to non-organic produce. Organic produce has the same caloric and nutritional value as non-organic produce since it is grown and prepared according to federal rules.
FAQs on Healthy Food Essay
1) Is sugar unhealthy?
Sugar is considered to be harmful for a healthy diet. Since it tastes so good in many foods, humans tend to increase it's intake. It is also hidden in foods you wouldn't expect. It makes body organs fat, depresses well-being and also leads to heart diseases. However, to maintain a healthy diet, it is necessary to distinguish between natural and added sugars. Sugars are carbs that provide an essential source of energy and nourishment, nevertheless, sugar is often added to many popular dishes, which is when sugar becomes unhealthy. Natural sugars found in fruits and vegetables are regarded as healthy when consumed in moderation. Still added sugars give little nutritional benefit and contribute considerably to weight gain, compromising your healthy diet. As a result, it's critical to double-check the label.
2) What is Omega 3?
Omega-3 is the superfood of the fat group, which is particularly useful for various conditions, since the term "superfood" was coined. Omega-3 fatty acid is a medicine used in treating  nutritional deficiencies. It is one of the essential nutrients with good antioxidant properties. Depression, memory loss, heart problems, joint and skin disorders and general improvement of physical and mental health and wellness are among them. Omega-3 which is abundant in fish-based diets is considered a necessary fatty acid for good health.

RESEARCH PAPERS AND ESSAYS
ESSAY TOPICS
PRESIDENTS OF THE UNITED STATES
Joseph Robinette Biden
Donald Trump
Barack Obama
States Ranked by Size & Population
States Ranked by Date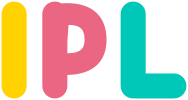 Benefits Of Healthy Food Essay
Lack in nutrition.
"Let your food be your medicine and your medicine be your food" (Hardy, 2006). The Greeks followed this idea by the philosopher Hippocrates, but today's society does not take the message seriously. A majority of people eat harmful foods and do not receive the nutrition they need to stay healthy. There are a number of reasons why nutrition is lacking. A lot of teens and college students eat snacks that are not healthy such as chips, pop, candy, etc. The majority of people might only eat one meal that contains the nutritional foods because they are on the go or just simply do not care. There are three major reasons as to why people are lacking in nutrition: nutrition is not taught in school, marketing persuades public opinion about food, and
Are Our School Lunches Healthy Enough Analysis
In the article "Are Our School Lunches Healthy Enough",by McClatchy-Tribune News Service. The First Lady Michelle Obama's Campaign to make school lunches healthier. One reason, that it is good to make school lunches healthier is that some parents are paying for unhealthy school lunches that their kids are eating. Another reason, that it is good to make school lunches healthier is that 1 in 3 kid are overweight or obese. The last reason, is that it is not good to make school lunches healthier because the government is ignoring parents and saying that parent can't make the healthy choice for their children.
Stratification Theory Late Adulthood Development
Healthy body and skin start with healthy eating. Therefore, aging people are advised to eat right. It is said that we are what we eat. Every cell in one 's body is made from the foods one eats. The elderly people are advised to feed their bodies with high quality and nutritious foods for positive results. One 's diet has a key impact on their overall health, both on their inside and outside. Healthy food gives an individual strength and even improves their appearance. Healthy food is good for both an individual's body and skin. The aging people should eat fewer high-fatty foods and more fruits and even vegetables. These are foods with high nutrition value. This will protect them from certain illnesses such as heart and kidney related
Explain What Would Happen If We Have To Change School Lunches
If if we 're to change one thing in my community I would change the school lunches because they need to be healthier and taste awful. At the onset, the lunches should not have processed foods because they are full of chemicals that can harm the body. Some of the most popular chemicals are: Sodium Benzoate, Butylated hydroxide, and Butlate hydroxytoluene, canthaxanthin, olestra, high fructose corn syrup, mono sodium Glut amate, partially hydrogenated oils, Potassium bromate, and sodium nitrate. Sodium Benzoate is a chemical combined with sodium hydroxide and benzoin acid. Butylated hydroxanisole keeps the oils in the foods from oxidizing. Canthaxanthin is a natural dye in most meats. High fructose corn syrup is a common sweetener in sodas and juices, and if consumed too much can block your arteries.
Should College Athletes Have A Special Diet Essay
In each sport, there are many requirements to achieve maximum performance. One of the most important aspects in the athlete's life is diet, which can negatively impact or positively an athlete's performance. It is very difficult for a college athlete to have a good diet, especially when athletes eat in the cafeteria and travel a lot. Everyday athletes have to make choices about their alimentation. It is essential that athletes improve their diets to maximize their performance; college athletes can do this by preparing their own food, making good choices in the cafeteria, and taking their own food during travel instead of eating fast- food.
Nutrition Informative Speech Outline
Relevance: Having a well balanced diet can help us reduce risks of heart disease, diabetes and chronic diseases.
Persuasive Essay On School Food
Cafeteria food in schools is made to be healthy for students, but is it really healthy for students if they think it is foul and do not want to eat it? Should schools change the healthy foods to foods that students would actually want to eat? School food's job is to be healthy and tasty to get the students through their day, but sadly school lunches tend to miss the mark on both accounts. Public schools rely on money from the government to supply food to their students, but due to several cutbacks the thing served in the cafeteria is hardly food at all. We all know the stereotypical school food mystery meat Monday or a slab of grey mush and sadly that is not too far from what it is in reality. Even with the "healthy" options most school supply is packed with harmful preservatives and chemicals that harm our youth from buying the cheapest possible edible green thing. As a country does not seem to want to invest into healthy and better futures for our young people.
Persuasive Speech: The Informative Effects Of Junk Food
Closure: So if you want to lead a healthy and fulfilling life it is best to cut down your junk food intake, switch to healthier options and supplement it with regular fitness exercises. Health is one of the most important aspects that need to be taken care of for being truly happy in
Healthy Food Is More Expensive Than Unhealthy Food Essay
Is healthy food is more expensive than unhealthy food the problem Is the people tend to go towards the unhealthy it's easier more convenient and processed food sometimes can be a bit cheaper. In a study that shows that eating healthy is it really that expensive maybe it takes a little more time to prep your meals but it's worth it at the end."swapping out some of these less expensive, and less healthy foods, for fresher and more nutritious ones added up to only about $1.50 more per day."-Alexandra Sifferlin. This means that healthy food it's not really that expensive it's just people making wrong decisions in wrong choices of their eating habits. That means that poor eating habits are just excuses because in some cases it's not a economic reason.
Argumentative Essay On A Healthy Diet
In general, a healthy diet can help to maintain a healthy body weight or improve overall health and decrease the risk of many diet-related chronic diseases, such as cardiovascular disease, diabetes and some cancers.
Argumentative Essay: The Effects Of Fast Foods
In conclusion, it can be concluded that fast food have many effects of the body. Four effects are obesity, disease, stress, and lack of essential nutrients. I recommend that less fast foods be consume, or if consume, then consume at a small amount. Smart choices can also be made when selecting the fast food you
Ways To Change Your Eating Habits
The food you eat can affect your health and your risk for certain diseases. To eat healthier food, you may need to change some of your daily habits. You also may need to change some things in your environment. Your environment includes everything around you, like your home or the place you work.
Healthy Lifestyle Speech
Good morning everyone! I am Clarisse Maniago, and I am here to talk about "Healthy lifestyle". But first lets all stand up for an exercise, this exercise is advisable to do everyday. ( do warm ups, basic exercise )
Essay On How To Stay Healthy
Everyone likes to stay fit and healthy, but not everyone is. Staying healthy is important to ensure a happy life without worries about the health as it helps the human steers clear of diseases. Additionally, at these times, high proportions of people are suffering from obesity, which is being overweight and unhealthy. To be healthy, it is necessary to know how to, so there are three main tips that people have to follow in order to stay healthy.
More about Benefits Of Healthy Food Essay
Related topics.
Chick-fil-A
Dietary supplement
Osteoporosis

Importance Of Healthy Eating Essay
Eating healthy should be done every day, or on a regular basis, it is also good for dieting. It is an important part of the body's wellbeing. Balancing the amount of food intake with high calories can lower obesity of such. Healthy eating is an important thing in today's society, but the main thing that is hindering a person from doing so is the fact that the stores are pack with food that have very high calories. In fact, eating healthy is not just following a strict set of dieting tricks, it is about what is being put in the body, and it is also about how much is being put into the body. It doesn't matter how healthy the food is, sometime to most of the time the healthiest food contain some of the most fattening ingredients. People should think about what they are eating. Even though people show …show more content…
In this essay, the author
Explains that eating healthy should be done every day, or on a regular basis, it is also good for dieting.
Explains that eating fried food on a regular basis can lead to obesity, heart problems and many other problems including death.
Explains that the body needs food with good nutrient to stay healthy. eggs are a good source of protein and green leafy vegetables help with reducing weight.
Explains that eating healthy can prevent obesity, as it is one of the leading causes of death in america, both in adults and children.
Explains that eating healthy will help a person stay healthy, consuming fewer calories, drinking water instead of sugary beverages, and mixing fruits and vegetables is another way of staying healthy.
Opines that healthy eating is good for the body and can save a person from developing unwanted diseases and problems in the future.
It can also save a person from developing unwanted diseases and problems in the future, like obesity. However the more people practice eating healthy, the more they would feel good, physically and mentally and have a lot more energy. The more people practice eating healthy, the less feel they would have for reaching food junk foods. There are numerous amount of way that a person could stay healthy, but the main one is eating healthy. Working out, dieting and so forth, will work but it will only last that long until one regress back to the old ways. When a person eats healthy it is so much easier to keep the weight off, and they do not have to be worried about being obese or have any kind of bodily problems in the future. Eating healthy should be done for the sake of one own health and body, not the for the sake of showing the body off. Even though a person body might look fit, that doesn't mean that they are eating healthy. It could also mean that they are not taking in enough nutrients. So it's always good to eat
explanatory
argumentative
comparative
Explains that 60 percent of women in america are overweight, and over one-third of them are obese. healthy eating requires healthy food, physical activity, mental wellness and spiritual wellness.
Explains that carbohydrates, proteins, fats, minerals, vitamins, fiber, and water are important for our bodies to be healthy.
Explains that the most important minerals are calcium, iron, potassium, and zinc. vitamins are substances your body needs to develop and grow normally.
Explains that a high-fiber diet helps prevent weight gain and prevents irritable bowel syndrome, heart disease, and cancer.
Describes the key components of staying in shape and maintaining a healthy lifestyle. they interviewed nathan cox, their on-site advisor, and kyle gilbert, both personal trainers at la fitness.
Explains that the ideal healthy lifestyle is to be able to meet the demands of everyday activities and not let one's health affect their work.
Explains why people are reluctant to begin the journey to healthier living, citing cox and gilbert's education, which helped them cater to the individual needs of the client.
Explains that they learned about the importance of staying active and being healthy, and the different ways that can be accomplished. the only thing they were disappointed by was that the answers they got were applied to the person they asked, a personal trainer.
Opines that listening to cox and gilbert's answers led them to realize that they have a poor diet and it negates the effects of their workouts.
Asks how one would coordinate diet and exercise in order to be healthy, or vice versa.
Explains that they should have an idea of their hook, bridge, and lastly their thesis statement as letter c.
Explains that diseases and health issues have been present throughout human history. lack of knowledge has been influencing the likelihood of developing these issues.
Explains that many diseases are directly related to the nutritional value of food. people don't know what kind of long-term "poison" is running into their bodies.
Recommends warning labels for non-nutritional products, which could increase awareness of healthy nutrition, reduce consumption of high-calorie and sugar products and reduce obesity.
Opines that if people are able to visualize what is good and bad for health, they will choose the option that does not harm them.
Opines that people should become aware of the link between healthy food and a better life.
Opines that it is important to state the link between junk food and obesity and the likelihood of developing chronic diseases like diabetes and hypertension.
Opines that when labeling food, it is critical to do it in a way that everyone can understand the actual content of food. this will help people choose the healthiest option.
Explains that if people were able to see a product might cause chronic disease, its consumption could potentially decrease. many products considered healthy, such as granola bars, are actually full of processed sugars.
Opines that simple warning labels such as "high in sugars" could be an effective way to reduce the intake of junk food.
Explains that all products packages are meant to attract the attention of the consumer. clear and easy to see warning labels would neutralize all the advertising and promotion effect, and might as well reduce the consumption of non-nutritional and fattening foods.
Opines that the warning labels will have as main goal to reduce consumption of fast, high-calorie, sugar, and fattening foods.
Explains the main goal of warning labels is to reduce the intake of junk food. this is directly related to the obesity index, which could decrease once people change their eating habits.
Opines that warning labels will be beneficial, since obesity is linked to chronic diseases.
Explains the main purpose of warning labels is to protect consumers from choosing unhealthy products, thus reducing obesity and promoting the consumption of fresh and healthy options.
Opines that people make informed decisions when choosing healthiest options, which will have a huge impact on their body weight. it is important for parents to know what they are feeding their kids with.
Describes the key points of the conclusion paragraph and concludes with a strong statement on the topic.
Explains that obesity is a critic cause of most chronic diseases, and it's strictly related to the consumption of junk food.
Explains that labels are difficult to understand, and most people don't take a look at them.
Opines that by including clear and easy to see warning labels such as "high in calories/sugar/fats", people will be able to make informed purchases, and hopefully reduce the consume of non-nutritional value.
Explains that food is one of the major causes of obesity. fast food, prepackaged meals, microwave-cooking, and fast food advertisements motivate children towards unhealthy food choices.
Explains that children who are obese or overweight perform fewer activities which may impact their grades and relationship with people at home.
Explains that advances in technology, labor saving devices, and television have a negative influence on children with obesity.
Explains that obesity in children is associated with genetics and heredity. both genes and habits of a person transit from generation to generation and many members of the family can be affected by obesity and overweight.
Explains that emotional component of overeating is powerful, such as low confidence, poor self-esteem, and low academic grades.
Explains that obesity and overweight kids are associated with many medical problems as well as that affects their present and future health. cardiovascular diseases increase the chances of high blood pressure, high cholesterol, and diabetes among children.
Argues that education should emphasize healthy eating and exercise. teachers should remind children about the negative consequences of lack of exercise and unhealthy food.
Recommends eating a diet rich in vitamin, calcium, protein, healthy fats like monounsaturated and polyun-saturate fats, and avoid trans and saturated fat.
Explains how schools can promote good nutrition in their students by implementing excellent, engaging lessons or activities on healthy living.
Explains that children with obesity or overweight are growing in the united states at a higher rate. overweight children are at risk of many health related problems and developing chronic diseases.
Opines that teachers and schools need to be seen eating school lunches to increase the likelihood that adolescents will try new foods. they recommend role modeling, social support, and countering advertising of convenience and fast food companies.
Cites harris, k. and paul, m. (2012). the usda school lunch program: new approaches to meeting the demands of child health and nutrition in the 21st century.
Explains that people in america are becoming overweight, lacking information about nutrition, and don't know that certain foods can prevent certain diseases.
Opines that if people took a little time out of their day to watch what they eat, the people of this country would be healthier.
Recommends following the food pyramid, which consists of bread, cereal, pasta, rice, vegetables, fruits, milk, yogurt, cheese, meat, poultry, fish, dry beans, eggs, and nuts.
Explains that eating a diet high in fruits and vegetables reduces the risk of heart disease, stroke, and age related macular degeneration.
Explains that there are so many things being said about dieting today, it's no wonder that people are confused about what they should do and shouldn't do.
Explains that you can eat meat, seafood, butter, eggs, cheese, and vegetables. few carbohydrates except for one "reward" meal a day.
Explains that you can eat a complex ration of proteins, carbohydrates, and fat to keep insulin levels in "the zone" for weight loss.
Explains that dennis franz and whoopi goldberg have tried it. you can eat meats, poultry, seafood, cheese, butter, and cream.
Explains naomi judd has tried it. you can eat fresh fruits and vegetables, fish, soy products, whole grains, pasta cooked al dente, olive oil, green tea, new potatoes, avocadoes, nuts moderate amounts of cheese and yogurt.
Explains that you can eat anything as long as the points assigned to the food are within a limit set by the dieter's weight-loss goal.
Explains that elizabeth taylor has tried it. you can eat chicken, turkey, fish, beef and cheese; cream and butter in moderation.
Explains the safest and healthy diets around today. exercise is always the first and best option if you need to lose some weight.
Prepares a 9-inch springform pan with crushed graham crackers and melted margarine, and adds the yogurt, sugar, flour, lemon juice and vanilla.
Opines that choosing a varied and balanced diet of health food and supplements supports our body over all wellness.
Opines that understanding nutrition and how it affects our performance is crucial. it is involved in building, maintaining, and even repairing damaged tissues.
Explains that macronutrients are the big substances, fats, carbohydrates, and proteins, while micro nutrients are minerals and vitamins. too much or too little might be equally bad.
Explains that humans create priorities in life based on their present needs — for every action there is a reaction. before starting this project, they knew their diet was not the best, as eating might has become secondary to their current goals.
Explains that their diet is deficient in several aspects, based on the report obtained from supertracker.com.
Opines that the low amount of calories might be creating a deficiency in performance. calories are the energy yielding substance in our body.
Explains that humans do not process fibers, as we lack enzymes to perform the breakdown of the substance. fibers are great lowering cholesterol and glucose in blood.
Opines that increasing the intake of unsaturated fats might not have a negative effect. fatty acids are essential for eye, brain, and neurological functions.
Explains that a low fat diet affects vitamin a, d, and e, which are fat-soluble vitamins. vitamin a has an impact on vision performance, bone and tooth growth, immune system and mucus membranes.
Explains that folate or vitamin b9 is a precursor in the synthesis of aminoacids, dna and rna.
Explains that they eat salads with organic lime only, same for their meats, and avoid eating anything that is canned.
Explains that cholesterol is linked to serious diseases such as cardiovascular diseases, cancer, arthritis, artheriosclerosis, and arthritis.
Concludes that increasing the amount of calories isn't enough. they have to control cholesterol intake, decrease polysaturated cholesterol, and maintain the intake of sodium to a minimum.
Explains that fatty liver is a condition to which causes are yet to be properly and precisely identified. it is more prevalent in middle-aged overweight, diabetic, or people with high cholesterol.
Explains that a healthy diet plan should help reduce the fat in the liver while minimizing damage, improve insulin function, and make weight loss easier.
Recommends taking at least 2 pieces of fruit daily, one of which should be taken in the morning after a glass of water but before breakfast.
Opines that raw vegetables are more impactful if taken as a daytime snack in salads because unlike most fruits, they are low in sugar.
Explains that broccoli, celery, kales, eggplant are all viable options. yams and arrow roots can substitute for bread, cake, buns, and sugary morning delicacies.
Explains that high quality proteins may include seafood that is not smoked or deep fried but fresh or freshly canned, such as crab, tuna, salmon, sardine, etc.
Recommends skimmed milk or plain yoghurt with oatmeal and berries, and coffee with natural sweetener as it is beneficial to the liver.
Recommends eating white meat as opposed to red meat, having different varieties of vegetable soup or salad seasoned with vinegar, and squeezing a piece of lemon in at least 3/10 glasses.
Recommends taking healthy snacks between meals to keep your liver active and insulin at work more often.
Recommends non-red, low-fat white meat like fish, chicken or turkey. peel off the skin as it may contain upto 200kj off calories. steamed, roasted or baked vegetables can make a great accompaniment.
Advises that fruit or raw vegetable salad season with either vinegar or lemon should be your no. 1 option in deserts. if you must have sweet desert try either fruit juice or plain yoghurt with honey.
Advises that it is wise to check with your doctor before embarking on a diet or exercise. this will be the person who can tell what effects such activities may have on you.
Recommends using natural sweeteners, honey, and dark chocolate with minimum 65% natural cocoa extracts, as well as foods and snacks prepared with wheat flour.
Recommends avoiding pizza, soda, yoghurt milk, solid fats, cheese, butter, margarine, etc.
Opines that a person should eat healthy and nutritiously balanced diet to maintain good health. they recorded their food intake for two consecutive days and compared it with canada's food guide to know where they need to make improvements.
Explains that they had four servings of milk products each day, which provided 385 kcals, according to canada's food guide.
Explains that the day one and day two servings contribute 770 and 1052 kcals respectively, according to canada's food guide.
Explains that they had 4 servings of fruits and vegetables on the day one and 5 on day two. calorie intake for two consecutive days was 517.5 and 638.5 kcals respectively. they ate vegetables and fruits prepared with little or no added fat, sugar or salt.
Explains that a person should eat at least 2-3 servings of meat and alternatives per day.
Opines that they need to improve their food choices and calories intake by increasing their servings in grain products, fruits, vegetables, milk, meat, and alternatives. they also recommend increasing the consumption of water for better body circulation and digestion.
Explains that their calories intake for the two days were very low than the required calories. according to canada's food guide, a male adult (19-30y) requires 2700-3000 kcals intake per day.
Explains that they had developed a healthy menu plan based on the canada's food guide. they added walnuts, soya beans, and almonds because they are good sources of proteins, vitamins and nutrients.
Explains that they had made several better food choices in this plan as compared to part a. they chose products that are lower in sugar, fat, and salt for better health.
Explains that they are able to develop a healthy menu plan with the help of canada's food guide.
Explains that they have been trying to do better when it comes to their diet. chronic diseases include diabetes, high cholesterol, obesity, and high blood pressure.
Explains that diabetes is a chronic disease in which the body stops being able to regulate the glucose levels on its own.
Explains that high cholesterol is defined as the blood containing too much cholesterol. many people don't know that they have this condition due to the lack of signs or symptoms.
Explains that they fear that their family's genetics may lead to them going down this path. they worry about multiple diseases when it comes to their daily diet.
Explains the cdc-dietary guidelines for americans 2010, which emphasizes eating foods rich in fiber, potassium, vitamin-d, calcium, and low fat milk and milk products.
Explains that cholesterol-rich foods such as hamburgers, macaroni and cheese, ice cream, and rib-eye steak increase the levels of ldl (low density lipoproteins) in the body.
Explains that too much ldl's in the blood builds up cholesterol on the walls of arteries, causing atherosclerosis. 2/3rd's of all american deaths are due to cardiovascular diseases, accounting about $700 billion.
Explains the increase in calorie intake due to increased shift of energy intake from home to away-from-home foods, such as cheese burgers, french fries, pizza and soft drinks.
Explains that over consumption of energy dense foods due to increased portion size seen in fast food establishments is a characteristic of "super sizing phenomenon".
Explains that obesity increases the risk of other comorbidities like cardiovascular diseases and predisposes to condition like diabetes.
Explains that increased consumption of processed foods increases the risk of hypertension, whereas potassium intake has opposite effect of sodium on blood pressure.
Explains that processed tomato ketchup contains as high as 15000mg/4184kg of sodium compared to zero sodium content in fresh tomatoes.
Explains that increased consumption of sugar and sugary drinks increases the levels of ldl and insulin resistance predisposing to obesity, diabetes, metabolic disorders and cardiovascular diseases.
Explains that decreased consumption of carbohydrate rich foods reduces the risk of neoplasm, while decreased carbohydrates increase colon cancer risk.
Explains that area isolation and imbalances in resources over regions commonly fortify one another. better access to food stores increase the tendency of healthier food intake.
Explains that a poor neighborhood influences the type of food available and dietary choices. low income neighborhoods tend to have cheaper, energy dense, high fat and high sugar foods.
Explains that neighborhood studies in relation to food by mesa (multi-ethnic study of atherosclerosis) showed consistent better quality of diet with better availability or density of supermarkets.
Explains that low-income neighborhoods have more fast food centers like mc-donald and wendy's than wealthier areas, influencing individuals to have unhealthy diets, like seen in east harlem.
Explains that people living in low-income neighborhoods try to have more calorized food in each dollar they spend, and availability of such cheap foods by these fast food centers makes it convenient for them.
Explains that low socioeconomic people cannot effort healthier foods with limited selection at high priced local stores. most of these low-income neighborhoods are considered as food desserts.
Explains that many people living in low-income neighborhoods cannot effort to have their own vehicles, improper public transportation makes it harder for them to access healthier foods located in supermarkets, and recent migration of these super markets to suburbs.
Opines that healthy foods are available at some local stores, but they are often of poor quality and expensive.
Explains that unhealthy diets, unsafe neighborhoods, and unavailability of good ambient parks discourage residents from physical activity, thereby increasing the risk of diseases due to poor diet.
Explains that living in low-income neighborhoods, individuals face high levels of stress, emotional disturbances due to low wages, poor housing and insecurities of food, and other factors, influence individual predisposition to unhealthy diet, metabolic disorders and obesity.
Opines that policies improve the condition of everyone when problem gets averted, stopping problem even before it starts causes less pain and suffering, as proposed by .
Explains how new york city had improved its school lunch programs, lowering fat and sodium levels, and increased more vegetables and fruits and plant-based proteins. it also banned unhealthy foods from school vending machines.
Explains that participation in supplemental nutrition programs for women, infants and children was beneficial in terms of energy, and micronutrients intake.
Explains that the proposed "junk food tax" increases the taxes on unhealthy foods such as drinks and snack foods and subsidizes healthy foods can promote healthy diets.
Opines that individual interventions should include nutritional education, change individual behavior, encourage decreased intake of fatty foods and increase fruits and vegetable consumption.
Opines that establishment of farmers market, providing fresh fruits, vegetables and nutritious food to such communities can curb unhealthy diets.
Opines that improving public transportation in low-income areas can be a way to improve access to healthy foods.
Opines that street vendors, push carts, and green groceries can increase the consumption of healthier foods in low-income communities.
Related Topics
Benefits of Eating Healthy Essay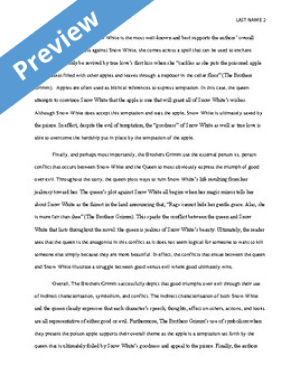 The Benefits Of Healthy Eating
exercise and not smoking is the starting point of being healthy. Healthy eating includes eating high-quality proteins, carbohydrates, heart-healthy fats, vitamins, minerals and water in the foods you take in while eating less processed foods, saturated fats and alcohol. Eating in this way will help you maintain your bodies functions, promotes good body weight and can assist in the prevention of disease. Overall Health The foods that we eat all have nutrients which assist in the activities we do everyday. It also protects our cells from environmental damage and repair any cellular damage that may occur. Protein regenerates worn away tissue and promotes a healthy immune system. Both carbohydrates and…
Benefits Of Healthy Eating Precises
Whether it's springtime, summer, or all year long. When the beaches beckon, you want to be in your best shape fit for your swimsuit. If you're worried about the bulge in the stomach and wanted to get rid of it, or just want to do a little toning up, let these tips be your guide. Following a healthy Eating regimen 1. Don't eat anything for a few hours before you sleep. Your body's metabolic system slows down when you sleep, which will keep your body from processing the foods in your stomach…
Benefits Of Eating A Healthy Diet
Introduction The best known explanation most people will provide for refusing to eat a balanced and healthy diet is they are awfully occupied travelling with their profession or even on vacations. Whilst there are a few merits in this, travelling really should not be a valid excuse for avoiding eating a healthy diet. Despite the fact that implementing a healthy diet can be extremely challenging for some individuals, it isn't unachievable. Assuming you have by now started out a healthy diet,…
Benefits Of Eating Healthy Through Food
Clean eating – staying fit and healthy through food No matter how regularly or intensively you work out if you don't keep a healthy diet throughout your everyday life, you won't see the benefits. Every calorie that you burn while exercising will come back right away if you eat a hamburger right after you get out of the gym. The point of a diet isn't to be too strict or to keep you hungry, on the contrary - you should be getting enough nutrition in average portions and meals big enough to feed…
Benefits Of Healthy Snack Eating Essay
Tips for healthy snack eating Who has not eaten a sandwich? The truth is that haste or laziness are the most common reasons to end up resorting to bocata and even more now that economic causes many of the people who once took the dish of the day at work, take it their own food Prepared. Perhaps at first glance the option of eating sandwiches may be underestimated, but it is also not the best choice for everyday, but well-prepared and balanced as well as with other foods as we will see later, a…
The Importance Of Healthy Eating
Healthy-eating guidelines have generally been derived solely on an epidemiological basis with little or no account being taken of consumer attitudes and perceptions. These guidelines have been used in health promotion program to try to alter the population's eating habits. However, they have met with limited success. Studies in the UK (MAFF, 1994) and the Netherlands (Hulshof et al. 1993) found that less than 1% of the population was achieving all the guidelines. Such guidelines, while they may…
Whole Food Misconceptions
There are many misconceptions about healthy eating today. Many people think that eating healthy means you have to give up flavour and be deprived of decadent treats, never to enjoy your meals again. One of the biggest misconceptions about eating healthy food is that it isn't filling. People often assume that eating a salad as a meal will leave them feeling hungry. Even the concept of eating a fruit as a snack instead of potato chips or a candy bar scares them. The reality is that natural, whole…
The Pros And Cons Of Healthy Food Vs Unhealthy Diet
pursue a greater level of all round fitness, body shape and well being then you need to learn the important differences between healthy food vs unhealthy food. When discussing the pros and cons of healthy food vs unhealthy food choices, it is also worth considering that there is a growing trend amongst the most dedicated of nutritionists striving for a completely healthy Diet, that Raw food may be the single best choice for those of us who want to really get serious about our health. As raw…
Healthy Eating Habits In Early Childhood
Some people might think that establishing healthy eating habits during the early childhood years is too soon because children are not aware of what is categorized as healthy and unhealthy food. However, eating healthy helps children focus, feel energized, and decrease their chances of acquiring fatal diseases, such as high cholesterol, diabetes, and/or obesity (Mazzeo, Arens, Germeroth, & Hein 2012). Children will eventually grow older and some assume that they will learn how to eat healthy on…
Eating Healthy Vs Unhealthy Summary
The general argument made by Carey Polis in her work "Eating Healthy vs. Unhealthy" is that there is not that huge of a price gap between the two yet eating healthier has a countless amount of health benefits. More specifically, Carey Polis argues that there are some people who simply do not consider eating healthier a large factor into their lives. She writes, "many people assert that unhealthy eating habits are the result of economic hardship". In this passage, Carey Polis is suggesting that…
Related Topics:
English-language films
Fast food restaurant
Genetically modified organism
Personal life
Physical exercise
Sun tanning
Popular Topics:
Role of ICT in Education Essay
My First New Car Essay
Giraffes Essay
Islam Essay
Effects of Alcohol Essay
Drug Abuse in Nigeria Essay
Benefits of Cycling Essay
Internet Vs. Television Essay
Memorable Day Essay
City Life VS. Country Life Essay
Living Things Essay
Dangers of Smoking Essay
College Should be Cheaper Essay
SImilarities Between Frankenstein and the Monster Essay
Meditation Essay
Pet Adoption Essay
Gender Equality in Sports Essay
Frozen Essay
Starting a Small Business Essay
My Favorite Means of Communication Essay
Banana Plant Essay
Rizal's Grand Tour of Europe Essay
School Policies Essay
Similarities Between Democracy and Communism Essay
Agricultural Extension Essay
Ready To Get Started?
Create Flashcards
Mobile apps
Accessibility
Facebook
Twitter
Cookie Settings