University of Southern California (USC) 2022-23 Supplemental Essay Prompt Guide
Regular Decision Deadline: Jan 15
You Have:
University of Southern California 2022-23 Application Essay Questions Explained 
The Requirements: 2 or 3 essays (depending on major selection) of up to 250 words; 2 short-answer lists.
Supplemental Essay Type(s): Why , Oddball , Short Answer , Community
Describe how you plan to pursue your academic interests at USC. Please feel free to address your first- and second-choice major selections. (250 word limit)
Unlike the second prompt above, this one is all about your enduring academic interests and passions, but it's not really about you. Rather, it's not about you alone. This is USC's take on the classic Why essay. In asking how you plan to pursue your interests, admissions is really trying to suss out your core reasons for choosing USC. While college will offer you a wealth of social and professional opportunities, its primary function is academic — and your primary role is as a student. So, what kind of student do you hope to be? Where do you hope your studies will take you? What resources and opportunities does USC offer that will meet your needs and guide you towards your goals?
To answer these questions, set aside an hour or two to pore over the USC website (there's no hack, you've just got to put in the time). Beyond the basic departmental listings, look up information about news and research coming out of your department, the kinds of courses available, the opportunities that other undergrads have had studying in your area of choice. Even if you have a wide array of interests, consider explaining how two to three departments might complement each other or foster your interest in a larger idea or theme. Your ultimate goal is to show that your interest in USC (just like your intellectual curiosity) runs deep!
Describe yourself in three words (25 characters).
When the challenge is pith, the opportunity is humor. We rarely offer an across-the-board directive to be funny because humor writing is hard — and sometimes it just simply isn't appropriate for the story you need to tell in a longer essay. But with lists and short answers, it's wit that will make you stand out. Your answer doesn't need to be laugh-out-loud funny, but it should avoid the generalities that so often populate these questions: loyal, kind, smart… you get the idea. We're sure you are all of these things — and they are lovely qualities to showcase in the stories you tell elsewhere in your essay — but these sorts of terms can ring hollow if you aren't able to back them up with evidence. A good place to start might be to examine your contradictions (you're mostly easy-going, until you start playing Scrabble) and craft an essay that showcases some funny irony about your personality. Think about how different people in your life would describe you, and then think about order. Can you make it read like a very short story? Can you make it rhyme? Though this assignment is short, you may need to spend some time wordsmithing different combinations. When the prescribed format is a list, order matters just as much as content, so use every element of the assignment to your advantage!
The following prompts have a 100 character limit:
What is your favorite snack, best movie of all time:, if your life had a theme song, what would it be, dream trip:, what tv show will you binge watch next, which well-known person or fictional character would be your ideal roommate, favorite book:, if you could teach a class on any topic, what would it be.
Behold! USC's attempt at being quirky! You've been limited to less than the length of a tweet for each answer, so you'd better make every word (and character) count! These prompts don't have time for generalities or gentle introductions, so you'll have to cut straight to the point. The more specific your words are, the more memorable your answers will be. Favorite snack? Don't just say, "popcorn and Junior Mints." How about, "A box of junior mints melting over hot popcorn as I watch a horror movie" (72 characters). If you can paint a funny picture or display a knack for wit, take this chance, but don't force it. You also don't exactly have to think of this as filling in the blanks, but more as filling in any blanks in your application. Anything that doesn't feel like it merits a full essay can go here as a tweet, hot take, punchline, or elegantly-worded sentence.
USC Dornsife Applicants: Please provide an essay of no more than 250 words on the topic below. In your response, we encourage you to write about something that you haven't already discussed elsewhere in your application.
For more information, please click here ., many of us have at least one issue or passion that we care deeply about – a topic on which we would love to share our opinions and insights in hopes of sparking intense interest and continued conversation. if you had ten minutes and the attention of a million people, what would your talk be about (250 words).
We at CEA love this question because it's a unique way of asking applicants: what do you care about and why? What's important to you? What information do you wish other scholarly minds had access to? Start by making a list. Maybe you'd like to use your ten minutes to speak about media literacy and how we can and should consider what we see online through the lens of the powers that dictate how and when we receive information. Perhaps you'd want to spread the word about the dangers of climate change and the irreversible impact it will have on the planet if we don't take action swiftly. What keeps you up at night? What kind of positive effect do you want to have on the world? These are the questions you should be asking yourself when brainstorming for this prompt. Bonus points if you can speak to how a USC Dornsife education will prepare you to address this issue head-on in the future! 
USC Viterbi Applicants:
The student body at the usc viterbi school of engineering is a diverse group of unique engineers and computer scientists who work together to engineer a better world for all humanity. describe how your contributions to the usc viterbi student body may be distinct from others. please feel free to touch on any part of your background, traits, skills, experiences, challenges, and/or personality in helping us better understand you. (250 words).
USC Viterbi School of Engineering wants to accept students who will contribute to diversity on campus. When considering an aspect of your identity or background to expand upon, we recommend choosing one that has had the biggest impact on the way you experience and interact with the world. Ideally, the unique aspect you select should come with a couple anecdotes. Maybe you want to write about your experience as a person living with a disability and how this has shaped your interest in engineering, design, and accessibility. Perhaps you embody #BlackGirlMagic and will bring a fresh perspective to a field in which women of color are underrepresented. Regardless of the part of your identity you choose to address, be specific about how it impacts your worldview and how it will add a distinct perspective to USC Viterbi.
The Engineering Grand Challenges (for USC Viterbi Applicants):
The national academy of engineering (nae) and their 14 grand challenges go hand-in-hand with our vision to engineer a better world for all humanity. engineers and computer scientists are challenged to solve these problems in order to improve life on the planet. learn more about the nae grand challenges at http://engineeringchallenges.org and tell us which challenge is most important to you, and why. (250 words).
Strong responses to this prompt will showcase self-reflection, care for the greater good, and ambition. Review the fourteen Grand Challenges and see which you connect with the most. Maybe you're passionate about providing access to clean water, since you know firsthand what it's like to not have that access in your hometown in Michigan. Perhaps you hope to engineer better medicines in honor of a loved one you lost to illness prematurely. Maybe you've always been fascinated with outer space and would jump at the opportunity to engineer new tools of scientific discovery. Make sure to relate your own life experiences and/or interests to the challenges the world is facing and emphasize how you'd like to be part of the solution.
About Kat Stubing
View all posts by Kat Stubing »

We've got you covered.
Contact us for information on rates and more!
I am a * Student Parent Potential Partner School Counselor Private College Counselor
Name * First Last
Phone Type Mobile Landline
Street Address
Address City State / Province / Region Afghanistan Albania Algeria American Samoa Andorra Angola Anguilla Antarctica Antigua and Barbuda Argentina Armenia Aruba Australia Austria Azerbaijan Bahamas Bahrain Bangladesh Barbados Belarus Belgium Belize Benin Bermuda Bhutan Bolivia Bonaire, Sint Eustatius and Saba Bosnia and Herzegovina Botswana Bouvet Island Brazil British Indian Ocean Territory Brunei Darussalam Bulgaria Burkina Faso Burundi Cambodia Cameroon Canada Cape Verde Cayman Islands Central African Republic Chad Chile China Christmas Island Cocos Islands Colombia Comoros Congo, Democratic Republic of the Congo, Republic of the Cook Islands Costa Rica Croatia Cuba Curaçao Cyprus Czech Republic Côte d'Ivoire Denmark Djibouti Dominica Dominican Republic Ecuador Egypt El Salvador Equatorial Guinea Eritrea Estonia Eswatini (Swaziland) Ethiopia Falkland Islands Faroe Islands Fiji Finland France French Guiana French Polynesia French Southern Territories Gabon Gambia Georgia Germany Ghana Gibraltar Greece Greenland Grenada Guadeloupe Guam Guatemala Guernsey Guinea Guinea-Bissau Guyana Haiti Heard and McDonald Islands Holy See Honduras Hong Kong Hungary Iceland India Indonesia Iran Iraq Ireland Isle of Man Israel Italy Jamaica Japan Jersey Jordan Kazakhstan Kenya Kiribati Kuwait Kyrgyzstan Lao People's Democratic Republic Latvia Lebanon Lesotho Liberia Libya Liechtenstein Lithuania Luxembourg Macau Macedonia Madagascar Malawi Malaysia Maldives Mali Malta Marshall Islands Martinique Mauritania Mauritius Mayotte Mexico Micronesia Moldova Monaco Mongolia Montenegro Montserrat Morocco Mozambique Myanmar Namibia Nauru Nepal Netherlands New Caledonia New Zealand Nicaragua Niger Nigeria Niue Norfolk Island North Korea Northern Mariana Islands Norway Oman Pakistan Palau Palestine, State of Panama Papua New Guinea Paraguay Peru Philippines Pitcairn Poland Portugal Puerto Rico Qatar Romania Russia Rwanda Réunion Saint Barthélemy Saint Helena Saint Kitts and Nevis Saint Lucia Saint Martin Saint Pierre and Miquelon Saint Vincent and the Grenadines Samoa San Marino Sao Tome and Principe Saudi Arabia Senegal Serbia Seychelles Sierra Leone Singapore Sint Maarten Slovakia Slovenia Solomon Islands Somalia South Africa South Georgia South Korea South Sudan Spain Sri Lanka Sudan Suriname Svalbard and Jan Mayen Islands Sweden Switzerland Syria Taiwan Tajikistan Tanzania Thailand Timor-Leste Togo Tokelau Tonga Trinidad and Tobago Tunisia Turkey Turkmenistan Turks and Caicos Islands Tuvalu US Minor Outlying Islands Uganda Ukraine United Arab Emirates United Kingdom United States Uruguay Uzbekistan Vanuatu Venezuela Vietnam Virgin Islands, British Virgin Islands, U.S. Wallis and Futuna Western Sahara Yemen Zambia Zimbabwe Åland Islands Country
Which best describes you (or your child)? High school senior High school junior College student College grad Other
How did you find CEA? Internet Search New York Times Guidance counselor/school Social Media YouTube Friend Special Event Delehey College Consulting Other
Common App and Coalition Essays
Supplemental Essays
University of California Essays
University of Texas Essays
Resume Review
Post-Grad Essays
Specialized Services
Waitlist Letters
Agnes Scott College
Alvernia University
American University
Amherst College
Bard College
Barnard College
Baylor University
Bennington College
Bentley University
Berry College
Bethany College
Bishop's University
Boston College
Boston University
Bowdoin College
Brandeis University
Brown University
Bryn Mawr College
Butler University
California Institute of Technology (Caltech)
California Lutheran University
Capitol Technology University
Carleton College
Carnegie Mellon University
Catawba College
Centre College
Chapman University
Claremont McKenna College
Clark University
Colgate University
College of Mount Saint Vincent
College of William and Mary
College of Wooster
Colorado College
Colorado School of Mines
Columbia University
Cornell University
Culver-Stockton College
D'Youville University
Dartmouth College
Davidson College
Duke University
Earlham College
Elon University
Emerson College
Emory University
Flagler College
Fordham University
George Mason University
Georgetown University
Georgia State University
Georgia Tech
Gonzaga University
Harvard University
Harvey Mudd College
Haverford College
Hillsdale College
Hofstra University
Illinois Institute of Technology
Illinois Wesleyan University
Indiana University Bloomington
Ithaca College
Johns Hopkins University
Kalamazoo College
Lafayette College
Lehigh University
Lewis and Clark College
Linfield University
Loyola Marymount University
Lynn University
Macalester College
Malone University
Manchester University
Marist College
Mary Baldwin University
Massachusetts Institute of Technology (MIT)
Meredith College
Monmouth College
Moravian University
Morehouse College
Mount Holyoke College
New York University (NYU)
North Park University
Northwestern University
Occidental College
Oklahoma City University
Pepperdine University
Pitzer College
Pomona College
Princeton University
Providence College
Purdue University
Rensselaer Polytechnic Institute
Rice University
Rutgers University
Saint Elizabeth University
Santa Clara University
Sarah Lawrence College
Scripps College
Seattle Pacific University
Soka University of America
Southern Methodist University
Stanford University
Stonehill College
SUNY Stony Brook University
Swarthmore College
Syracuse University
Texas A&M University
Texas Christian University
The College of Idaho
The George Washington University
The New School
Trinity College
Tufts University
Tulane University
University of California
University of Chicago
University of Cincinnati
University of Colorado Boulder
University of Florida
University of Georgia
University of Illinois Urbana-Champaign
University of Maryland
University of Massachusetts Amherst
University of Miami
University of Michigan
University of Minnesota
University of North Carolina at Chapel Hill (UNC)
University of North Carolina at Charlotte
University of North Carolina at Greensboro
University of Notre Dame
University of Oklahoma
University of Oregon
University of Pennsylvania
University of Pittsburgh
University of Richmond
University of San Diego
University of San Francisco
University of Southern California (USC)
University of Tampa
University of Texas at Austin
University of Tulsa
University of Vermont
University of Virginia (UVA)
University of Washington
University of Wisconsin-Madison
Vanderbilt University
Vassar College
Villanova University
Virginia Tech
Wake Forest University
Washington and Lee University
Washington University in St. Louis
Wellesley College
Williams College
Worcester Polytechnic Institute (WPI)
Yale University

Want free stuff?
We thought so. Sign up for free instructional videos, guides, worksheets and more!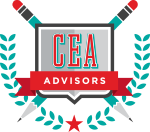 One-On-One Advising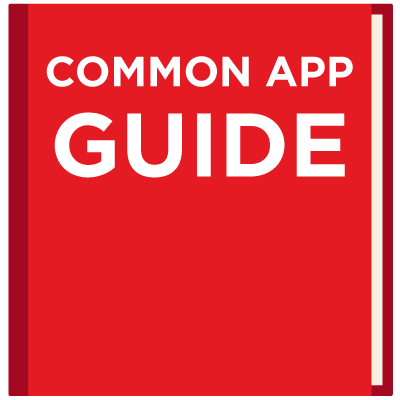 Common App Essay Prompt Guide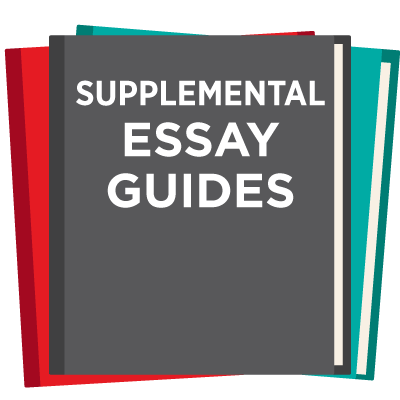 Supplemental Essay Prompt Guide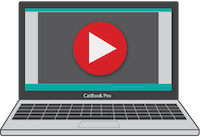 YouTube Tutorials
Our Approach & Team
Testimonials
Where Our Students Get In
CEA Gives Back
Undergraduate Admissions
Graduate Admissions
Private School Admissions
International Student Admissions
Academy and Worksheets
Common App Essay Guide
Supplemental Essay Guide
Coalition App Guide
Admissions Statistics
Deadline Databases
Notification Trackers
You are using an outdated browser. Please upgrade your browser or activate Google Chrome Frame to improve your experience.

USC Requirements for Admission
Choose your test.
What are USC's admission requirements? While there are a lot of pieces that go into a college application, you should focus on only a few critical things:
GPA requirements
Testing requirements, including SAT and ACT requirements
Application requirements
In this guide we'll cover what you need to get into USC and build a strong application.
School location: Los Angeles, CA
This school is also known as: University of Southern California
Admissions Rate: 13%
If you want to get in, the first thing to look at is the acceptance rate. This tells you how competitive the school is and how serious their requirements are.
The acceptance rate at USC is 13% . For every 100 applicants, only 13 are admitted.

This means the school is extremely selective . Meeting their GPA requirements and SAT/ACT requirements is very important to getting past their first round of filters and proving your academic preparation. If you don't meet their expectations, your chance of getting in is nearly zero.
After crossing this hurdle, you'll need to impress USC application readers through their other application requirements, including extracurriculars, essays, and letters of recommendation. We'll cover more below.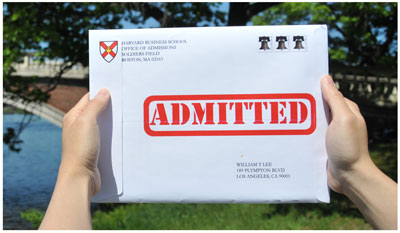 We can help. PrepScholar Admissions is the world's best admissions consulting service. We combine world-class admissions counselors with our data-driven, proprietary admissions strategies . We've overseen thousands of students get into their top choice schools , from state colleges to the Ivy League.
We know what kinds of students colleges want to admit. We want to get you admitted to your dream schools.
Learn more about PrepScholar Admissions to maximize your chance of getting in.
USC GPA Requirements
Many schools specify a minimum GPA requirement, but this is often just the bare minimum to submit an application without immediately getting rejected.
The GPA requirement that really matters is the GPA you need for a real chance of getting in. For this, we look at the school's average GPA for its current students.
Average GPA: 3.79
The average GPA at USC is 3.79 .

(Most schools use a weighted GPA out of 4.0, though some report an unweighted GPA.
With a GPA of 3.79, USC requires you to be above average in your high school class. You'll need at least a mix of A's and B's, with more A's than B's. You can compensate for a lower GPA with harder classes, like AP or IB classes. This will show that you're able to handle more difficult academics than the average high school student.
If you're currently a junior or senior, your GPA is hard to change in time for college applications. If your GPA is at or below the school average of 3.79, you'll need a higher SAT or ACT score to compensate . This will help you compete effectively against other applicants who have higher GPAs than you.
SAT and ACT Requirements
Each school has different requirements for standardized testing. Most schools require the SAT or ACT, and many also require SAT subject tests.
USC SAT Requirements
Many schools say they have no SAT score cutoff, but the truth is that there is a hidden SAT requirement. This is based on the school's average score.
Average SAT: 1440
The average SAT score composite at USC is a 1440 on the 1600 SAT scale.
This score makes USC Strongly Competitive for SAT test scores.
USC SAT Score Analysis (New 1600 SAT)
The 25th percentile SAT score is 1350, and the 75th percentile SAT score is 1530. In other words, a 1350 on the SAT places you below average, while a 1530 will move you up to above average .
Aspiring Trojans who need a leg up in their USC application should use our specialty tutoring advice for the Los Angeles area in their test preparation.
Here's the breakdown of SAT scores by section:
SAT Score Choice Policy
The Score Choice policy at your school is an important part of your testing strategy.
USC has the Score Choice policy of "Highest Section."
This is also known as "superscoring." This means that you can choose which SAT tests you want to send to the school. Of all the scores they receive, your application readers will consider your highest section scores across all SAT test dates you submit .
Click below to learn more about how superscoring critically affects your test strategy.
For example, say you submit the following 3 test scores:
Even though the highest total you scored on any one test date was 1000, USC will take your highest section score from all your test dates, then combine them to form your Superscore. You can raise your composite score from 1000 to 1400 in this example.
This is important for your testing strategy. Because you can choose which tests to send in, and USC forms your Superscore, you can take the SAT as many times as you want, then submit only the tests that give you the highest Superscore. Your application readers will only see that one score.
Therefore, if your SAT superscore is currently below a 1530, we strongly recommend that you consider prepping for the SAT and retaking it . You have a very good chance of raising your score, which will significantly boost your chances of getting in.
Even better, because of the Superscore, you can focus all your energy on a single section at a time. If your Reading score is lower than your other sections, prep only for the Reading section, then take the SAT. Then focus on Math for the next test, and so on. This will give you the highest Superscore possible.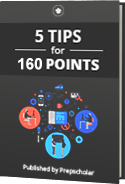 Download our free guide on the top 5 strategies you must be using to improve your score. This guide was written by Harvard graduates and SAT perfect scorers. If you apply the strategies in this guide, you'll study smarter and make huge score improvements.
USC ACT Requirements
Just like for the SAT, USC likely doesn't have a hard ACT cutoff, but if you score too low, your application will get tossed in the trash.
Average ACT: 32
The average ACT score at USC is 32. This score makes USC Strongly Competitive for ACT scores.
The 25th percentile ACT score is 30, and the 75th percentile ACT score is 34.
Even though USC likely says they have no minimum ACT requirement, if you apply with a 30 or below, you'll have a very hard time getting in, unless you have something else very impressive in your application. There are so many applicants scoring 32 and above that a 30 will look academically weak.
ACT Score Sending Policy
If you're taking the ACT as opposed to the SAT, you have a huge advantage in how you send scores, and this dramatically affects your testing strategy.
Here it is: when you send ACT scores to colleges, you have absolute control over which tests you send. You could take 10 tests, and only send your highest one. This is unlike the SAT, where many schools require you to send all your tests ever taken.
This means that you have more chances than you think to improve your ACT score. To try to aim for the school's ACT requirement of 34 and above, you should try to take the ACT as many times as you can. When you have the final score that you're happy with, you can then send only that score to all your schools.
ACT Superscore Policy
By and large, most colleges do not superscore the ACT. (Superscore means that the school takes your best section scores from all the test dates you submit, and then combines them into the best possible composite score). Thus, most schools will just take your highest ACT score from a single sitting.
We weren't able to find the school's exact ACT policy, which most likely means that it does not Superscore. Regardless, you can choose your single best ACT score to send in to USC, so you should prep until you reach our recommended target ACT score of 34.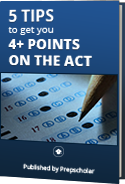 Download our free guide on the top 5 strategies you must be using to improve your score. This guide was written by Harvard graduates and ACT perfect scorers. If you apply the strategies in this guide, you'll study smarter and make huge score improvements.
SAT/ACT Writing Section Requirements
Both the SAT and ACT have an optional essay section.
USC considers the SAT Essay/ACT Writing section optional and may not include it as part of their admissions consideration. You don't need to worry too much about Writing for this school, but other schools you're applying to may require it.
SAT Subject Test Requirements
Schools vary in their SAT subject test requirements. Typically, selective schools tend to require them, while most schools in the country do not.
We did not find information that USC requires SAT subject tests, and so most likely it does not . At least 6 months before applying, you should still doublecheck just to make sure, so you have enough time to take the test.
Final Admissions Verdict
Because this school is extremely selective, getting a high SAT/ACT score and GPA is vital to having a chance at getting in . If you don't pass their SAT/ACT and GPA requirements, they'll likely reject you without much consideration.
To have the best shot of getting in, you should aim for the 75th percentile, with a 1530 SAT or a 34 ACT . You should also have a 3.79 GPA or higher. If your GPA is lower than this, you need to compensate with a higher SAT/ACT score.
For a school as selective as USC, you'll also need to impress them with the rest of your application. We'll cover those details next.
But if you apply with a score below a 1530 SAT or a 34 ACT, you unfortunately start out with the odds against you and have a tiny chance of getting in. There are just too many students with high SAT/ACT scores and strong applications, and you need to compete against them.
Admissions Calculator
Here's our custom admissions calculator. Plug in your numbers to see what your chances of getting in are. Pick your test: SAT ACT
80-100%: Safety school: Strong chance of getting in
50-80%: More likely than not getting in
20-50%: Lower but still good chance of getting in
5-20%: Reach school: Unlikely to get in, but still have a shot
0-5%: Hard reach school: Very difficult to get in
How would your chances improve with a better score?
Take your current SAT score and add 160 points (or take your ACT score and add 4 points) to the calculator above. See how much your chances improve?
At PrepScholar, we've created the leading online SAT/ACT prep program . We guarantee an improvement of 160 SAT points or 4 ACT points on your score, or your money back.
Here's a summary of why we're so much more effective than other prep programs:
PrepScholar customizes your prep to your strengths and weaknesses . You don't waste time working on areas you already know, so you get more results in less time.
We guide you through your program step-by-step so that you're never confused about what you should be studying. Focus all your time learning, not worrying about what to learn.
Our team is made of national SAT/ACT experts . PrepScholar's founders are Harvard graduates and SAT perfect scorers . You'll be studying using the strategies that actually worked for them.
We've gotten tremendous results with thousands of students across the country. Read about our score results and reviews from our happy customers .
There's a lot more to PrepScholar that makes it the best SAT/ACT prep program. Click to learn more about our program , or sign up for our 5-day free trial to check out PrepScholar for yourself:
Application Requirements
Every school requires an application with the bare essentials - high school transcript and GPA, application form, and other core information. Many schools, as explained above, also require SAT and ACT scores, as well as letters of recommendation, application essays, and interviews. We'll cover the exact requirements of USC here.
Application Requirements Overview
Common Application Accepted, supplemental forms required
Universal Application Not accepted
Electronic Application Available
Essay or Personal Statement Required for all freshmen
Letters of Recommendation
Interview Not required
Application Fee $85
Fee Waiver Available? Available
Other Notes
Testing Requirements
SAT or ACT Required
SAT Essay or ACT Writing Optional
SAT Subject Tests
Scores Due in Office February 15
Coursework Requirements
Subject Required Years
Foreign Language 2
Social Studies 2
Electives 3
Deadlines and Early Admissions
Offered? Deadline Notification
Yes January 15 April 1
Admissions Office Information
Address: USC Office of Admission, Undergraduate Los Angeles, CA 90089-0911
Phone: (213) 740-1111
Fax: (213) 740-6364
Email: [email protected]
Our Expert's Notes
We did more detailed research into this school's admissions process and found the following information:
USC has various majors and programs (including Architecture, Arts, Business, and Music) that require additional application compoenents. Specific information by program is available here. USC offers merit scholarships, most of which you apply for by submitting a complete USC application by December 1. For a complete list, which includes some scholarships that have additional application components, check out this page.
Other Schools For You
If you're interested in USC, you'll probably be interested in these schools as well. We've divided them into 3 categories depending on how hard they are to get into, relative to USC.

Reach Schools: Harder to Get Into
These schools are have higher average SAT scores than USC. If you improve your SAT score, you'll be competitive for these schools.

Same Level: Equally Hard to Get Into
If you're competitive for USC, these schools will offer you a similar chance of admission.

Safety Schools: Easier to Get Into
If you're currently competitive for USC, you should have no problem getting into these schools. If USC is currently out of your reach, you might already be competitive for these schools.
If You Liked Our Advice...
Our experts have written hundreds of useful articles on improving your SAT score and getting into college. You'll definitely find something useful here.
Subscribe to our newsletter to get FREE strategies and guides sent to your email. Learn how to ace the SAT with exclusive tips and insights that we share with our private newsletter subscribers.
You should definitely follow us on social media . You'll get updates on our latest articles right on your feed. Follow us on all of our social networks:
Apply: What We Look For
USC students represent a vast array of interests and passions. Bold, driven, curious and creative, they strive to make an impact, both in and out of the classroom.
We look for those students we believe will thrive at USC. Our application process is designed to discover your individual story, so that we might see how you would take advantage of the many opportunities available at USC. Like many highly selective universities, we conduct a comprehensive, holistic review of your application to consider academic and personal characteristics. We will review your performance in school, the rigor of your program, your writing skills and any test scores you choose to submit. We also consider personal qualities, as revealed in community involvement, leadership and achievements.
Successful USC Students
USC students pursue ambitious intellectual and professional goals by studying across disciplines and taking advantage of the diversity of programs available. They are willing to venture outside their comfort zones. They are interested in the world, in other peoples and cultures, and enjoy examining important issues from a global perspective. USC students are unafraid to speak up in class to make others think or fight for a cause. They get involved by participating in student organizations and connecting with others. They seek to grow to their fullest potential, and they work to serve others in the community along the way.
Accessibility and Financial Aid
USC is need-blind in its admission process—a student's financial need will not influence an admission decision. In fact, nearly two-thirds of undergraduate students at USC receive financial aid .
"Remember, there's a person on the other end of your application; we're just trying to get to know you."
—Becky Chassin, Assistant Dean of Admission
First-Year Student Profile
Financial Aid
Almost 22 percent of the 2022 entering first-year class received a merit-based scholarship from USC. Approximately two-thirds received some form of financial assistance.
Download the First-Year (Freshman) Student Profile (PDF)
Transfer Student Profile
"Take the time to explore your options and find the school that's the best fit for you —one that will give you the college experience you want, and a place where you can call home."
—Reuben Hernandez, Assistant Director
Download the Transfer Student Profile (PDF)
Undocumented-DACA-AB540 Students
Undocumented or DACA students should apply for admission following the general policies and guidelines outlined on this website. Financial assistance is available for undocumented students who meet certain criteria.  California residents may qualify for additional assistance under AB540 (the "California Dream Act"). For more information, please visit dream.csac.ca.gov .
First-Year Students
Transfer Students
International Students
Los Angeles, California
University of southern california | usc.
Cost & scholarships
Admission requirements
Essay prompts
Want to see your chances of admission at University of Southern California | USC?
We take every aspect of your personal profile into consideration when calculating your admissions chances.
University of Southern California | USC's 2022-23 Essay&nbspPrompts
Additional info short response.
Starting with the beginning of high school/secondary school, if you have had a gap where you were not enrolled in school during a fall or spring term, please address this gap in your educational history. You do not need to address a summer break.
Why This Major Short Response
Describe how you plan to pursue your academic interests and why you want to explore them at USC specifically. Please feel free to address your first- and second-choice major selections.
USC Dornsife Short Response
Many of us have at least one issue or passion that we care deeply about – a topic on which we would love to share our opinions and insights in hopes of sparking intense interest and continued conversation. If you had ten minutes and the attention of a million people, what would your talk be about?
Select-A-Prompt Essay
Answer the following questions:
Describe yourself in three words.
What is your favorite snack?
Best movie of all time:
If your life had a theme song, what would it be?
Dream trip:
What TV show will you binge watch next?
Which well-known person or fictional character would be your ideal roommate?
Favorite book:
If you could teach a class on any topic, what would it be?
Common App Personal Essay
The essay demonstrates your ability to write clearly and concisely on a selected topic and helps you distinguish yourself in your own voice. What do you want the readers of your application to know about you apart from courses, grades, and test scores? Choose the option that best helps you answer that question and write an essay of no more than 650 words, using the prompt to inspire and structure your response. Remember: 650 words is your limit, not your goal. Use the full range if you need it, but don't feel obligated to do so.
Some students have a background, identity, interest, or talent that is so meaningful they believe their application would be incomplete without it. If this sounds like you, then please share your story.
The lessons we take from obstacles we encounter can be fundamental to later success. Recount a time when you faced a challenge, setback, or failure. How did it affect you, and what did you learn from the experience?
Reflect on a time when you questioned or challenged a belief or idea. What prompted your thinking? What was the outcome?
Reflect on something that someone has done for you that has made you happy or thankful in a surprising way. How has this gratitude affected or motivated you?
Discuss an accomplishment, event, or realization that sparked a period of personal growth and a new understanding of yourself or others.
Describe a topic, idea, or concept you find so engaging that it makes you lose all track of time. Why does it captivate you? What or who do you turn to when you want to learn more?
Share an essay on any topic of your choice. It can be one you've already written, one that responds to a different prompt, or one of your own design.
What will first-time readers think of your college essay?