Skip to main content
Skip to secondary menu
Skip to primary sidebar
Skip to footer
A Plus Topper
Improve your Grades
Environment Essay | Essay on Environment for Children and Students in English
March 4, 2023 by Prasanna
Essay on Environment: The environment is the real world that has the living as well as non-living types of surroundings on the earth. It also refers to a particular geographical area. The plants, air, water, animals, human beings, and other living things exist in the environment. Atmospheric process, Geomorphic process, Hydrologic process are the factors affecting the environment. The Biotic process involves living organisms. Living organisms strongly connected with the environment which is known as Ecology.
An environment is a nature that nurtures our life on the earth. Everything which we feel, breathe, and eat in our life comes from the environment. Like land, plants, water, air, sunlight, forests, food, rivers, and other natural things come within the environment.
You can also find more  Essay Writing  articles on events, persons, sports, technology and many more.
The environment has a complete cycle to maintain the proper balance on the earth. A healthy environment supports growing and nurturing the living and nonliving things on the earth. The existence of our healthy life depends on the environment which maintains nature's balance. So, it is very essential to keep our environment clean to live a healthy and peaceful life. It is important to save our environment and maintain nature's balance for the existence of life.
"We were born to help the world, Not to destroy it"
Impacts on the Environment
Since human activities cause many impacts on the environment. So, an environment should be safe and clean, without it we cannot imagine the existence of our life in the future. Water pollution occurs due to the release of unrefined industry wastes and other unsafe elements into the water.
The air is polluted due to the uncontrolled discharge of harmful smoke from vehicles and industries. Soil and noise pollution also impacts our environment. The extreme secretion of greenhouse gases raised the surface temperature of the earth. This is the reason behind global warming. The existence of our life will become dangerous in the future on earth.
Nowadays, the food we are supplying to our body is not healthy since it has affected by the bad impacts of artificial fertilizers. These fertilizers reduce our body's resistance power to fight against diseases causing microorganisms. That is why we can fall sick at any time even if we are maintaining a healthy lifestyle. Many health diseases and disorders increasing due to Water and air pollution. Environmental pollution is impacting negatively on many factors of our daily life. These are socially, economically, and physically affected factors.
Human Responsibility in Environment
The advanced technologies destroying the environment which results in the imbalance of nature. Harmful smoke exhausted from industrial companies daily is polluting the natural air. This air impacting the health of human beings, animals, and other living things as they daily inhale it.
In our busy and advanced lifestyle, we must take care of this type of small bad habits daily. It is important that everyone should put a little effort to bring a positive change in the destruction of the environment. We should take an initiative to make our environment safe and pollution-free.
We should follow some rules to make our environment clean and safe. We can get pure air, greenery, and water with peace and a serene atmosphere in our life from a healthy environment. A good environment brings happiness to our children's life. An environment plays an important role in the development of society or an individual.
The quality of the environment is increasing by making laws against noise pollution. Also, inspiring the usage of public transport. We should stop using poly bags, throwing wastes on the road or in public areas. We can adopt the recycling of old things, repair and use broken things without throwing it. We can use rechargeable batteries or alkaline batteries, and fluorescent lights. We can also adopt rainwater conservation, reduce wastage of water, energy conservation, less consumption of electricity, and so forth.
People should take part in tree plantation to make a healthy environment. we are making noise pollution by listening to loud music which impacts the environment. Spreading awareness and inspirational speeches are not enough to save the environment. We must take a strong initiative to protect the environment.
Problems in Environment
The following problems occur in the environment due to the change in lifestyle and advanced technology.
Pollution is one of the major problems which occur due to the build-up of harmful substances in the air, water, and ground.
Desertification also causes problems due to the conversion of land into desert areas when the soil gets dry and frail.
The extinction of animals is the reason for the problem which occurs due to extreme fires, hunting, development, and other actions.
Habitat loss is a problem occurs due to the destruction of natural areas for building houses and industries.
Deforestation occurs due to cutting trees, desertion of forests, fires, and pollution.
Protect Environment
It is not so easy to protect the environment, it will take lots of energy, time, and effort. Everybody should come forward and work together to maintain a clean and healthy environment. We can protect the environment in the following ways:
People must follow strict laws on pollution control.
The usage of environmentally unfriendly materials like plastic should not be adopted.
Recycling of old and waste products must be adopted.
Save water by reducing the wastage of water.
A zero-tolerance policy for deforestation should be applied.
Animal hunting should be prohibited.
The emission of carbon dioxide and other greenhouse gases should be controlled.
Energy conservation and less use of electricity.
Invent technologies that are not harmful to our environment.
Environment Essay Conclusion
Environmental pollution is negatively impacting our daily lives. The inventions of advanced technologies are providing comfortable in human life. But, these inventions cause danger for the survival of our environment. Pollution of the environment brings a lot of health diseases which human beings may suffer throughout their life. It should be considered seriously to make the existence of life on earth. It is a worldwide problem that can be solved by the nonstop efforts of everyone.
Everybody should come forward and take part in the environmental safety campaign. World Environment Day is an environment safety event celebrated on 5th June every year across the world. People and many organizations celebrate the day to know about the factors which destroy our environment. The motive behind celebrating the day is to spread awareness among people across the world. They should take positive actions for protecting the environment. So, it is the responsibility of every human being to save the environment. So that the next generation may enjoy the gifts of nature.
FAQ's on Environment Essay
Question 1. What is the true meaning of the environment?
Answer: The ecosystem that includes all the plants, animals, birds, reptiles, insects, water bodies, fishes, human beings, trees, microorganisms and many more are part of the environment. Besides, all these constitute the environment.
Question 2. What are the three types of environment?
Answer: The three types of environment include the physical, social, and cultural environment. Besides, various scientists have defined different types and numbers of environments.
RS Aggarwal Solutions
RS Aggarwal Solutions Class 10
RS Aggarwal Solutions Class 9
RS Aggarwal Solutions Class 8
RS Aggarwal Solutions Class 7
RS Aggarwal Solutions Class 6
Picture Dictionary
English Speech
ICSE Solutions
Selina ICSE Solutions
ML Aggarwal Solutions
HSSLive Plus One
HSSLive Plus Two
Kerala SSLC
Distance Education

Essay on Environment for Children and Students

Essay on Environment: Everything that surrounds us is referred to as our environment. It includes living, non living, natural or manmade things. Our natural environment includes trees, bushes, gardens, rivers, lakes, air etc. Ancient humans lived closer to the natural environment and therefore they lived healthier and longer. But today we are surrounded by the artificial environment that we have created for ourselves – buildings, air conditioned rooms, streets, shopping complexes, vehicles emitting poisonous gases, dust etc.
It would hardly require a second thought to conclude that this self made artificial environment of ours is a harmful creation. Not only we are breathing pollution but also doing considerable damage to nature, in our expedition to grow materialistically, further aggravating the situation. The more we move away from our natural environment, the more we move away from health and longevity. In the following essays we will discuss in details, the meaning and significance of environment and how it could be protected.
Register to Get Free Mock Test and Study Material
Verify OTP Code (required)
I agree to the terms and conditions and privacy policy .
Fill complete details
Target Exam ---
Long and Short Essay on Environment in English
A clean environment is very necessary to live a peaceful and healthy life.
But our environment is getting dirty day by day because of some negligence of human beings.
It is an issue which everyone must know about especially our kids.
Use following Environment Essay for your kids and children to help them in completing their school project or essay writing competition.
Following Essay on Environment are written using very simple word and easy to understand English Language so that your children can easy understand it.
Environment Essay 1 (100 words)
An environment is the natural surroundings which help life to grow, nourish and destroy on this planet called earth. Natural environment plays a great role in the existence of life on earth and it helps human beings, animals and other living things to grow and develop naturally. But due to some bad and selfish activities of the human beings, our environment is getting affected. It is the most important topic that everyone must know how to protect our environment to keep it safe forever as well as ensure the nature's balance on this planet to continue the existence of life.
Environment Essay 2 (150 words)
As we all are well familiar with the environment, it is everything which surrounds us naturally and affects our daily lives on the earth. Everything comes under an environment, the air which we breathe every moment, the water which we use for our daily routine, plants, animals and other living things, etc around us. An environment is called healthy environment when natural cycle goes side by side without any disturbance. Any type of disturbance in the nature's balance affects the environment totally which ruins the human lives.
Now, in the era of advance living standard of the human being, our environment is getting affected to a great extent by the means of air pollution, noise pollution, deforestation, water pollution, soil pollution, acid rain and other dangerous disasters created by the human beings through technological advancement. We all must take an oath together to protect our natural environment to keep it safe as usual forever.
Join our specially curated JEE course to make your IIT dream come true.
Environment Essay 3 (200 words)
Environment means all the natural surroundings such as land, air, water, plants, animals, solid material, wastes, sunlight, forests and other things. Healthy environment maintains the nature's balance as well as helps in growing, nourishing and developing all the living things on the earth. However, now a day, some manmade technological advancement spoiling the environment in many ways which ultimately disturbs the balance or equilibrium of nature. We are keeping our lives in danger as well as existence of life in future on this planet.
If we do anything in wrong way out of the discipline of nature, it disturbs the whole environment means atmosphere, hydrosphere and lithosphere. Besides natural environment, a man made environment is also exists which deals with the technology, work environment, aesthetics, transportation, housing, utilities, urbanization, etc. Man made environment affects the natural environment to a great extent which we all must be together to save it.
The components of the natural environment are used as a resource however it is also exploited by the human being in order to fulfill some basic physical needs and purpose of life. We should not challenge our natural resources and stop putting so much pollution or waste to the environment. We should value our natural resources and use them by staying under the natural discipline.
Environment Essay 4 (250 words)
An environment includes all the natural resources which surround us to help in number of ways. It provides us better medium to grow and develop. It gives us all things which we need to live our life on this planet. However, our environment also need some help from all of us to get maintained as usual, to nourish our lives forever and to never ruin our lives. The elements of our environment are declining day by day because of the man made technological disaster.
We need to maintain the originality of our environment to continue the life on the earth, the only place where life is possible till now in the whole universe. World Environment Day is a campaign being celebrated for years every year on 5 th of June in order to spread the public awareness all over the world towards the environment safety and cleanliness. We must participate in the campaign celebration to know the theme of celebration, to know ways of saving our environment and to get aware about all the bad habits which declining the environment day by day.
We can save our environment in very easy manner with the little step taken by every person on the earth. We should reduce the amount of waste, throwing wastes properly to its place only, stop using poly bags, reuse some old things in new ways, repair and use broken things instead of throwing it away, see how much it would take to repair them, use rechargeable batteries or renewable alkaline batteries, make use of fluorescent light, rain water conservation, reduce water wastage, energy conservation, minimum use of electricity, etc.
Environment Essay 5 (300 words)
An environment is gifted by the nature to nourish the life on the earth. Everything which we use to continue our lives comes under the environment such as water, air, sunlight, land, plants, animals, forests and other natural things. Our environment plays a very significant role in making possible the existence of healthy life on the earth. However, our environment is getting worse day by day because of the manmade technological advancement in the modern era. Thus, environmental pollution has become the biggest problem we are facing today.
Environmental pollution is affecting our daily lives negatively in various aspects of life such as socially, physically, economically, emotionally and intellectually. Contamination of the environment brings lots of diseases which human being may suffer whole life. It is not a problem of community or city, it is a worldwide problem which cannot be solved by the effort of one. If it is not addressed properly, it may end the existence of life a day. Each and every common citizen should involve in the environmental safety programme launched by the government.
We should correct our mistakes and selfishness towards our environment to make healthy and safe from the pollution. It is hard to believe but true that only a little positive movements by everyone may bring a huge change in the declining environment. Air and water pollution is leading our health on danger by causing various diseases and disorders. Nothing can be said healthy now a day, as what we eat is already affected by the bad effects of artificial fertilizers which reduces and weakens our body immunity to fight disease causing microorganisms. That's why, anyone of us can be diseased anytime even after being healthy and happy.
So, it is a major worldwide issue which should be solved by the continuous efforts of everyone. We should participate in the World Environment Day campaign to actively participate in the environment safety event.
Cracking NEET 2023 will no longer be a challenge with Infinity Learn. Join our online NEET classes today.
Environment Essay 6 (400 words)
All the natural things which makes life possible on the earth includes under an environment like water, air, sunlight, land, fire, forests, animals, plants, etc. It is considered that earth is the only planet in the universe having required environment for the life existence. Without environment we cannot guess life here so we should keep our environment safe and clean to ensure the life possibility in future. It is the responsibility of each and every individual living on the earth worldwide. Everyone should come forth and join the campaign for environment safety.
There are various cycles which happen regularly between environment and living things to maintain the nature's balance. However, by any means if such cycles gets disturbed, nature's balance also gets disturbed which ultimately affects the human lives. Our environment helps us and other forms of existence to grow, develop and flourish on the earth for thousands of years. As human beings are considered as the most intelligent creature made by the nature on the earth, they have lots of eagerness to know things in the universe which lead them towards the technological advancement.
Such technological advancement in everyone's life put the life possibilities on the earth in danger day by day as our environment is destroying gradually. It seems that one day it becomes so harmful for life as the natural air, soil and water are getting polluted. Even it has started showing its bad effects on the health of human being, animal, plants and other living things. Artificially prepared fertilizers by using harmful chemicals are spoiling the soil which indirectly getting collected into our body through the food we eat daily. Harmful smokes created from the industrial companies on daily basis are polluting the natural air which affects our health to a great extent as we breathe it every moment.
In such busy, crowded and advanced life we must take care of such types of small bad habits on daily basis. It is true that only a small effort by the end of everyone can bring a major positive change towards our declining environment. We should not use the natural resources in wrong ways for just our selfishness and fulfil our destructive wishes. We should grow and develop science and technologies for the betterment of our lives but always be sure that it would not ruin our environment in future in anyways. We should be sure that new technologies would never disturb the ecological balance.
==================================
All the environment essay given above are written by the professional content writer under various words limit to help students. All the essay on environment are written very simply so that students of classes 1, 2, 3, 4, 5, 6, 7, 8, 9, 10, etc can easily learn and successfully use in exam or essay writing competition. We have provided environment essays under the category of environmental issues. You can get essay on other environmental issues under same category such as:
Speech on Environment
Slogans on Environment
Paragraph on Environment
World Environment Day
Essay on Pollution
Global Warming Essay
Essay on Swachh Bharat Abhiyan
Save Trees Essay
Essay on Environment Protection
Essay on Environmental Pollution
Essay on Environment and Human Health
Essay on Environment and Development
Essay on Save Environment
Download NCERT Solutions for Class 7 for free on Infinity Learn.
Related content

Play & Activities
Life Skills
Learning & Education
Play & Learning
Growth & Development
Rhymes & Songs
School Finder
The Environment – 10 Lines, Short & Long Essay For Children
Key Points To Note: Essay On The Environment For Lower Primary Classes
10 lines on the environment for kids, a paragraph on the environment for children, short essay on the environment in 150 words for children, long essay on the environment in english for kids, what will your child learn from this essay.
The term 'Environment' is basically the surroundings in which one lives. It includes both living and non-living things. The environment is responsible for providing human necessities, namely food, clothing, and shelter. Moreover, the main feature that differentiates earth from other planets in the universe is its environment's ability to support human life. But human activities are impacting the environment negatively, which needs to be stopped as early as possible so that the future generation can lead a happy and healthy life. This article will help students write a fantastic essay on the environment in English, who are future citizens to understand the significance of the environment and the need to preserve the same. Given below are many templates for writing an effective essay on the environment for class 1, 2 and 3 kids.
Most people struggle to start with an essay. Are you also wondering how to write an essay about the environment? Don't fret. Here we present you some key points to remember while writing our environment essay:
Start the essay with a brief introduction to what the 'environment' actually is.
Prepare an essay outline with a list of headings you wish to cover.
Remember to maintain a logical order of headings to give the essay a proper flow.
Give a detailed explanation of each title.
Summarise your thoughts in the conclusion part.
The environment is the key to the existence of life on earth, and thus kids need to know about its importance as they are the future pillars of the world. Here we present 10 lines on environment essay for class 1 and 2 kids.
The environment is a gift that needs a lot of nurturing. 
The environment is the surrounding in which we live.
It consists of both biotic and abiotic elements.
A clean environment is essential for the peaceful and healthy survival of humans.
Human activities negatively affect the environment. It includes pollution, global warming, extinction of species, etc.
Government and citizens alike should take steps to protect our environment.
We must spread the message on the importance of the environment to everyone.
More trees must be planted to balance the ecosystem.
The usage of plastic bags that harm the environment must be stopped.
The use of recycled products must be promoted.
Every species on this planet is dependent on the environment. We, humans, are also a part of it, and our primary responsibility is to protect the environment and teach future generations. The following short paragraph on the environment will guide kids to write an effective essay:
The environment plays a vital role in the existence of life. It consists of plants, animals, food, natural resources, water, and so on. Ancient humans lived in a natural environment and hence led a healthy life. But in recent times, the environment has been highly harmed due to human selfishness and greed. If this continues, it may endanger human existence. Thus every citizen must protect our environment. There are plenty of little things to do daily to help preserve our environment, such as using public transport instead of private ones to control pollution, preserving natural resources, using eco-friendly products and services, planting more trees, etc.
All life on earth is dependent on the environment for its survival and basic needs. We utilise all the resources provided by nature and benefit from them but fail to protect the same. Given below is a short essay for class 1, 2 and 3 students about the environment:
Mother Earth is the home of many living creatures. But we are destroying it little by little due to mindless behaviour. To prevent further damage, we must control pollution, preserve natural resources, plant more trees and reduce the use of harmful chemicals and plastics. To create awareness about this, 'World Environment Day' is celebrated every year on June 5. We must never forget that it is an individual and a collective responsibility to preserve our environment so that we and our future generation can lead a happy and healthy life. There are so many ways we can contribute to saving our environment. We can use cloth bags instead of plastic ones. We can opt for public transport than using our private vehicle to cover short and long distances. Planting more trees and mindfully availing of natural resources are steps towards a sustainable environment. Our thinking today will secure the future for upcoming generations.
"Nature is the art of God". But the need to protect it is vital now. In this article, let's learn about the significance of the environment and explore what we can write in an essay for class 3 about this topic. Here is a descriptive essay about the environment:
What Is The Environment?
Everything surrounding us comes within the scope of the environment. It includes biotic and abiotic elements, which together help maintain ecological balance and make human survival possible.
Significance of Environment
Warehouse of natural resources:  The environment provides us with all the necessary resources to carry on our day-to-day routine. It is a life support system for all living beings.
Medium of livelihood:  The livelihood of billions of people depends on the environment. Most of them are engaged in agriculture to earn income; others rely on different water bodies.
Provide food:  The environment provides food, one of the basic necessities of life. 
Provide medicine:  Nature is a rich source of medicine. In ancient times, people got treatment mostly from plants. More than one-third (39.1%) of all FDA-approved drugs are of natural origin. Many scientific studies also reveal that spending time in nature can increase one's lifespan.
Major Causes Of Environmental Degradation
Environmental degradation refers to the depletion of natural resources and the ecosystem, and it can happen due to two causes – natural and manmade. Natural causes are beyond our control. But we can prevent human causes. Pollution is mainly caused by exhaust gas emitted from factories and vehicles. Due to the industrial boom, a demand-supply imbalance of environmental resources is there. Human's surge in urbanisation and increased demand for wood has led to rapid deforestation. It further leads to an imbalance of oxygen and CO2 in the atmosphere. Excessive generation of non-biodegradable waste and increased use of chemical pesticides have led to degradation of land quality and soil erosion.
Measures To Protect The Environment
Following are the simple steps to safeguard our environment:
Planting trees is one of the most popular and effective methods to preserve the environment.
Minimise water use by reducing bath time, recycling, etc.
Conserve electricity by switching off electrical appliances while not in use. Use energy-saving appliances.
Consider using eco-friendly products.
Environmental education and awareness must be given top priority.
Apart from assisting you in writing your essay, this article will help your children understand how precious their environment is and ways to safeguard it. Mother Earth has provided us with enormous benefits, and we must protect our environment.
From the above points, it is clear that the natural environment is a treasure to humanity. But due to our irresponsible actions, we are continuously harming nature without knowing its consequences. Thus we must learn to respect and protect the environment before it is too late. Change must begin from us by setting a positive example for our future generation to follow and enjoy the innumerable benefits of nature.
 "A better environment ensures a better tomorrow."
Essay on Save The Environment for Children Essay on Environmental Pollution for Kids How to Write An Essay On World Environment Day for Children
Essays for Class 1
Essays for Class 2
Essays for Class 3
The Cat And The Rat Story With Moral For Kids
The clever rooster story with moral for kids, teaching concept of zero to preschoolers and kids – importance and activities, leave a reply cancel reply.
Save my name, email, and website in this browser for the next time I comment.
Most Popular
Phonics activities and games for preschoolers to build literacy skills, recent comments.
FirstCry Intelli Education is an Early Learning brand, with products and services designed by educators with decades of experience, to equip children with skills that will help them succeed in the world of tomorrow.
Story Related Activities Designed to Bring the Story to Life and Create Fun Memories.
Online Preschool is the Only Way Your Child's Learning Can Continue This Year, Don't Wait Any Longer - Get Started!
©2021 All rights reserved
Privacy Policy
Terms of Use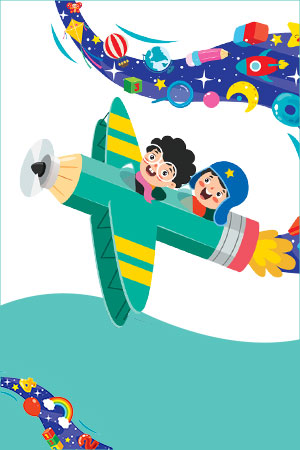 Welcome to the world of intelli!
FREE guides and worksheets coming your way on whatsapp. Subscribe Below !!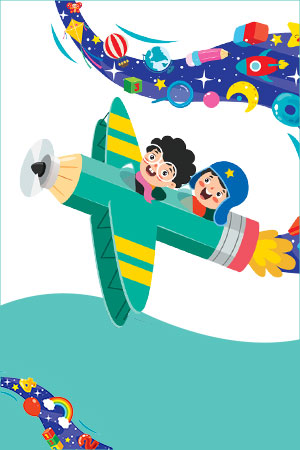 Free guides and worksheets coming you way.
Talk to our experts
1800-120-456-456

Essay on Environment
The environment means a surrounding where we meet, we live and we breathe. It is one of the basic essential things for living beings. The word Environment includes all biotic and abiotic things which are present around us. It provides fundamental things like air, water, food, and land which is very important for our well-being.
It's a gift given by God to human beings which helps in nurturing human life.
Importance of Environment
It plays a vigorous role in keeping living things hale and hearty.
It helps in maintaining the ecological balance.
It provides food, shelter, air and accomplishes all human needs.
n addition to this environment is the source of natural beauty which is necessary for maintaining physical and mental health.
Impact of Human Activities on the Environment
There are various types of human activities which are directly contributing to environmental disasters such as acid rain, acidification of oceans, change in the climate, deforestation, depletion of an ozone layer, disposal of hazardous wastes, global warming, overpopulation, pollution, etc.
Components of Environment
The components of the environment are:
Biotic Components: It includes all biotic factors or living forms like plants, animals, and microorganisms.
Abiotic Components: It includes non-living factors like temperature, light, rainfall, soil, minerals, etc. It comprises the atmosphere, lithosphere, and hydrosphere.
Biotic Environment
The biotic components of the environment are the living organisms present in the ecosystem that includes plants, animals, and microorganisms (Bacteria and Fungi). These components can be classified into three main groups based on their roles in the ecosystem. These are as follows.
Producers like plants, algae, and bacteria take in energy from sunlight and use it to transform carbon dioxide and oxygen into sugars and energy. They form the base of the food web and are the largest group of living beings in the ecosystem.
They also establish an interrelationship with the abiotic components of the ecosystem by absorbing the inorganic carbon and nitrogen from the atmosphere.
Consumers like herbivores, carnivores, and omnivores in the ecosystem get their energy from consuming other organisms.
For example, Herbivores eat producers, carnivores eat other animals and omnivores eat both. Along with producers and decomposers, consumers are part of the food chain and food webs, where energy and nutrients are transferred from one level to another.
Decomposers like earthworms, dung beetles, and many species of fungi and bacteria break down waste material and dead organisms. They create a vital recycling task of returning nutrients integrated into dead organisms to the soil from where plants can take them up again.
Abiotic Environment
The abiotic environment includes the components of an ecosystem that are non-living elements like water, air, temperature, rocks, and minerals that make up the soil. Abiotic components are mainly of two types and these are as follows.
Climatic Factors include rain, temperature, light, wind, humidity, etc. The climatic factors provide oxygen for respiration and carbon dioxide for photosynthesis. These factors process the entire water cycle between the atmosphere and the Earth's surface.
Edaphic Factors including soil, pH, topography minerals, etc. provide nutrients, water, home, and a structural growing medium for organisms.
The environment constitutes everything from the air we breathe, the water we consume, to the ecosystem we live in. It is very necessary to keep our environment clean to have a healthy and prosperous life. All the components of the environment from biotic to abiotic are deeply affected by the condition of the environment. So there is no doubt that a clean environment is essential for a healthy ecosystem.
Why is a Clean Environment Necessary?
For a healthy and prosperous society and the nation as a whole, a clean and safe environment is very important. It is one of the basic requirements for the existence of life on Earth. The following are the reasons why a clean environment is important.
Any living organism including plants, animals, and humans cannot survive in the contaminated surroundings. All living species need a healthy and conducive environment for survival.
An unclean environment leads to an unbalanced ecosystem and various kinds of diseases. The depletion of natural resources makes the existence of life very difficult.
Causes for Environmental Damage
The rapid growth of the human population is one of the major causes of environmental degradation.
Consumption of natural resources such as land, food, water, air, fossil fuels, and minerals.
Deforestation is another major factor that is making the entire ecosystem unhealthy.
Pollution of the environment like air pollution, water pollution, and soil pollution have an adverse effect on the entire ecosystem.
Problems like ozone depletion, global warming, greenhouse effect, change in climatic and weather conditions, melting of glaciers, etc. are some issues arising from environmental damage.
Measures to Keep Our Environment Clean and Healthy
More and more trees should be planted to balance the ecosystem and control greenhouse effects.
Use the principle of 3 R's; Reuse, Reduce, and Recycle.
To keep our topography clean, the usage of plastic bags must be stopped.
Control the growth of the population.
To maintain a healthy and balanced ecosystem, humans need to be responsible and cordial with the environment. We depend on the food chain or the food web that is created by the components of the environment. So taking care of our surroundings is the utmost priority for the existence of life on this planet.
FAQs on Environment Essay
1. What is the Environment?
The environment constitutes the entire ecosystem that includes plants, animals and microorganisms, sunlight, air, rain, temperature, humidity, and other climatic factors. It is basically the surroundings where we live. The environment regulates the life of all living beings on Earth.
2. What are the Three Kinds of Environments?
Biotic Environment: It includes all biotic factors or living forms like plants, animals, and microorganisms.
Abiotic Environment: It includes non-living factors like temperature, light, rainfall, soil, minerals, etc. It comprises the atmosphere, lithosphere, and hydrosphere.
Built Environment: It includes buildings, streets, houses, industries, etc. 
3. What are the Major Factors that Lead to the Degradation of the Environment?
The factors that lead to the degradation of the environment are:
The rapid increase in the population.
Growth of industrialization and urbanization.
Deforestation is making the soil infertile (soil that provides nutrients and home to millions of organisms).
Over-consumption of natural resources.
Ozone depletion, global warming, and the greenhouse effect.
4. How do we Save Our Environment?
We must save our environment by maintaining a balanced and healthy ecosystem. We should plant more trees. We should reduce our consumption and reuse and recycle stuff. We should check on the increase in population. We should scarcely use our natural and precious resources. Industries and factories should take precautionary measures before dumping their wastes into the water bodies.
5. How can we protect Mother Earth?
Ways to save Mother Earth include planting more and more trees, using renewable sources of energy, reducing the wastage of water, saving electricity, reducing the use of plastic, conservation of non-renewable resources, conserving the different flora and faunas, taking steps to reduce pollution, etc.
6. What are some ways that humans impact their environment?
Humans have influenced the physical environment in many ways like overpopulation, pollution, burning fossil fuels, and deforestation. Changes like these have generated climate change, soil erosion, poor air quality, and undrinkable water. These negative impacts can affect human behavior and can prompt mass migrations or battles over clean water.  
7. Why is the environment of social importance?
Human beings are social animals by nature. They spend a good amount of time in social environments. Their responsibility towards the environment is certainly important because these social environments might support human beings in both personal development goals as well as career development goals.
15,000+ students realised their study abroad dream with us. Take the first step today
Meet top uk universities from the comfort of your home, here's your new year gift, one app for all your, study abroad needs, start your journey, track your progress, grow with the community and so much more.
Verification Code
An OTP has been sent to your registered mobile no. Please verify
Thanks for your comment !
Our team will review it before it's shown to our readers.
Essay on Environment: Examples & Tips
In the 21st century, the Environmental crisis is one of the biggest issues. The world has been potentially impacted by the resulting hindrance in the environmental balance, due to the rising in industrialization and urbanization. This led to several natural calamities which creates an everlasting severe impact on the environment for years. To familiarize students with the importance environment, the subject 'Environmental Studies' is part of the curriculum in primary, secondary as well as higher school education. To test the knowledge of the students related to Environment, a question related to the topic in the form of essay or article writing is included in the exam. This blog aims to focus on providing details to students on the way, they can draft a well-written essay on Environment.
This Blog Includes:
Overview on environment, tips on writing an effective essay, format (150 words), sample essay on environment, environment essay (100 words), essay on environment (200-250 words), environment essay (300 words), world environment day.
To begin the essay on Environment, students must know what it is all about. Biotic (plants, animals, and microorganisms) and abiotic (non-living physical factors) components in our surroundings fall under the terminology of the environment. Everything that surrounds us is a part of the environment and facilitates our existence on the planet.
Before writing an effective essay on Environment, another thing students need to ensure is to get familiarised with the structure of essay writing. The major tips which students need to keep in mind, while drafting the essay are:
Research on the given topic thoroughly : The students must research the topic given in the essay, for example: while drafting an essay on the environment, students must mention the recent events, so to provide the reader with a view into their understanding of this concept.
Jot down the important points: When the students research the topic, students must note down the points which need to be included in the essay.
Quote down the important examples: Students must quote the important examples in the introductory paragraphs and the subsequent paragraphs as well.
Revise the Essay: The student after finishing writing students must revise the content to locate any grammatical errors as well as other mistakes.
Essay on Environment: Format & Samples
Now that you are aware of the key elements of drafting an essay on Environment, take a look at the format of essay writing first:
Introduction
The student must begin the essay by, detailing an overview of the topic in a very simple way in around 30-40 words. In the introduction of the essay on Environment, the student can make it interesting by recent instances or adding questions.
Body of Content
The content after the introduction can be explained in around 80 words, on a given topic in detail. This part must contain maximum detail in this part of the Essay. For the Environment essay, students can describe ways the environment is hampered and different ways to prevent and protect it.
In the essay on Environment, students can focus on summing the essay in 30-40 words, by writing its aim, types, and purposes briefly. This section must swaddle up all the details which are explained in the body of the content.
Below is a sample of an Essay on Environment to give you an idea of the way to write one:
The natural surroundings that enable life to thrive, nurture, and destroy on our planet called earth are referred to as an environment. The natural environment is vital to the survival of life on Earth, allowing humans, animals, and other living things to thrive and evolve naturally. However, our ecosystem is being harmed as a result of certain wicked and selfish human actions. It is the most essential issue, and everyone should understand how to safeguard our environment and maintain the natural balance on this planet for life to continue to exist.
Nature provides an environment that nourishes life on the planet. The environment encompasses everything humans need to live, including water, air, sunshine, land, plants, animals, forests, and other natural resources. Our surroundings play a critical role in enabling the existence of healthy life on the planet. However, due to man-made technical advancements in the current period, our environment is deteriorating day by day. As a result, environmental contamination has risen to the top of our priority list.
Environmental pollution has a detrimental impact on our everyday lives in a variety of ways, including socially, physically, economically, emotionally, and cognitively. Contamination of the environment causes a variety of ailments that can last a person's entire life. It is not a problem of a neighborhood or a city; it is a global issue that cannot be handled by a single person's efforts. It has the potential to end life in a day if it is not appropriately handled. Every ordinary citizen should participate in the government's environmental protection effort.
Between June 5 and June 16, World Environment Day is commemorated to raise awareness about the environment and to educate people about its importance. On this day, awareness initiatives are held in a variety of locations.
The environment is made up of plants, animals, birds, reptiles, insects, water bodies, fish, humans, trees, microbes, and many other things. Furthermore, they all contribute to the ecosystem.
The physical, social, and cultural environments are the three categories of environments. Besides, various scientists have defined different types and numbers of environments.
1. Do not leave rubbish in public areas. 2. Minimize the use of plastic 3. Items should be reduced, reused, and recycled. 4. Prevent water and soil contamination
Hope the blog has given you an idea of how to write an essay on the Environment. If you are planning to study abroad and want help in writing your essays, then let Leverage Edu be your helping hand. Our experts will assist you in writing an excellent SOP for your study abroad application.
essay writing
essay writing format
essay writing topics
Sonal is a creative, enthusiastic writer and editor who has worked extensively for the Study Abroad domain. She splits her time between shooting fun insta reels and learning new tools for content marketing. If she is missing from her desk, you can find her with a group of people cracking silly jokes or petting neighbourhood dogs.
Leave a Reply Cancel reply
Save my name, email, and website in this browser for the next time I comment.
Contact no. *
How would you describe this article ?
Please rate this article
We would like to hear more.
Have something on your mind?
Connect With Us
15,000+ students realised their study abroad dream with us. take the first step today..
Resend OTP in
Need help with?
Study abroad.
UK, Canada, US & More
IELTS, GRE, GMAT & More
Scholarship, Loans & Forex
Country Preference
New Zealand
Which English test are you planning to take?
Which academic test are you planning to take.
Not Sure yet
When are you planning to take the exam?
Already booked my exam slot
Within 2 Months
Want to learn about the test
Which Degree do you wish to pursue?
When do you want to start studying abroad.
January 2023
September 2023
January 2024
What is your budget to study abroad?
Make your study abroad dream a reality in January 2022 with
India's Biggest Virtual University Fair
Essex Direct Admission Day
Why attend .
Don't Miss Out
The Electric Typewriter
50 great articles and essays about the environment, climate change, the uninhabitable earth by david wallace-wells, losing earth by nathaniel rich, extreme heat by william langwiesche, can carbon-dioxide removal save the world by elizabeth kolbert, how extreme weather is shrinking the planet by bill mckibben, a world without clouds by natalie wolchover, the doomsday glacier by jeff goodell, the problem with putting a price on the end of the world by david leonhart, forget pcb's. radon. alar by gregg easterbrook, the secret history of lead by jamie lincoln kitman, america's real criminal element by kevin drum, environmentalism, when the end of human civilization is your day job by john h. richardson, inconvenient truths for the environmental movement by joshua s. goldstein and steven pinker, think globally, destroy locally by alexis c. madrigal, the wrong kind of green by johann hari, the plastic backlash by stephen buranyi, the compost king of new york by elizabeth royte, disposable america by alexis c. madrigal, the garbage that could kill us all by bucky mcmahon, tales of the trash by peter hessler, this is paradise by jeanne marie laskas, the fate of earth by elizabeth kolbert, tragedy of the common by j. b. mackinnon, rethinking extinction by stewart brand, what is killing america's bees and what does it mean for us by alex morris, enemy at the grates by josh dzieza, the insect apocalypse is here by brooke jarvis, welcome to pleistocene park by ross andersen, state of the species by charles c. mann, the dawn of the homogenocene by charles c. mann, planet of weeds by david quammen, the sixth extinction by elizabeth kolbert, the cautious case for climate optimism by david wallace-wells, global warming: who loses -- and who wins by gregg easterbrook, the last drop by michael specter, is humanity suicidal by edward o. wilson, building a green economy by paul krugman, the new abolitionism by christopher hayes, power to the people by bill mckibben, the oil we eat by richard manning, scraping bottom by robert kunzig, meltdown by wil s. hylton, how do we fix it by robert kunzig, natural resources, unnatural selection by elizabeth kolbert, can dirt save the earth by moises velasquez-manoff, death of a mountain by erik reece, blood wood by patrick symmes, this army of ai robots will feed the world by amanda little, can planet earth feed 10 billion people by charles c. mann, california goes nuts by tom philpott, palm oil was supposed to help save the planet by abrahm lustgarten, see also..., 100 great articles about science and technology, 30 great articles about climate change, subscribe to our email newsletter.

Environment Essay
500+ words essay on environment.
Every year, on the 5th of June, we all celebrate World Environment Day. All living beings and non-living beings present on the Earth represent the environment. Plants, creatures, water, air, and other living things exist in our environment. Our environment gets influenced by climatic interaction, geomorphic measures, and hydrologic measures. The life of humans and animals is entirely dependent on climate. Our environment supports life on Earth. Everything we inhale, feel, and energy comes from the environment. The environment is considered a cover that helps sustain life on Earth. Among all the planets, it is our planet Earth that supports life.
Importance of Environment
Everyday, we get to hear about threats to the environment. Our environment includes everything from the forests to the oceans, which impacts our everyday life. It can be deforestation, pollution, soil erosion, etc., which needs to be addressed seriously.
1. Livelihoods of People depend on the Environment
Billions of people depend on the environment for their livelihood. For example, over 1.5 billion people depend on forests for food, medicine, shelter and more. Farmers turn to the woods when their crops fail. Almost two billion people earn a living from agriculture, and the other three billion people are on the ocean.
2. Environment Strength Food Security
Many negative consequences are encountered due to biodiversity loss, but weakened food security is extensive. If we lose our precious animals and plant species, we become more vulnerable to pests and diseases. Due to this, our health is at a greater risk of related illnesses like diabetes and heart disease. So, we should protect our oceans and forests to ensure food for every human being.
3. Environment Brings Many Diseases
We also learned that Covid-19 is most likely a zoonotic disease. Diseases spread when humans disturb the territory of other animal species. As per research, around 60% of human infections originate from animals. Bird flu and swine flu are also diseases related to animals.
4. Trees Clean the Air
Pollution is a crucial issue, and every year, 7 million people die due to pollution. Polluted air impacts our health and lifespans, including behavioural problems, developmental delays, and diseases like Alzheimer's and Parkinson's. The trees work as a filter to remove air pollutants like carbon monoxide, nitrogen dioxide and sulphur dioxide while releasing oxygen.
Benefits of the Environment
Our environment provides us with enormous benefits which we can't repay in our entire life span. The environment includes animals, water, trees, forest and air. Trees and forests filter the air and take in harmful gases, and plants purify the water, maintain natural balance and many others.
The environment keeps a regular check on its functioning as it helps regulate the vital systems essential for the ecosystem. It also helps in maintaining culture and quality of life on Earth. The environment regulates natural cycles that occur daily. These natural cycles balance living things and the environment. If we disturb these natural cycles, it will ultimately affect humans and other living beings.
For thousands of years, the environment helped humans, animals, and plants flourish and grow. It also provides us with fertile land, air, livestock, water and essential things for survival.
Cause of Environmental Degradation
Human activities are the primary cause of environmental degradation because most humans somehow harm the environment. The activities of humans that cause ecological degradation are pollution, defective environmental policies, chemicals, greenhouse gases, global warming, ozone depletion, etc.
Due to the industrial revolution and population explosion, the demand for environmental resources has increased, but their supply has become limited due to overuse and misuse. Some vital resources have been exhausted due to the extensive and intensive use of renewable and non-renewable resources. Our environment is also disturbed by the extinction of resources and the rapidly rising population.
The waste generated by the developed world is beyond the absorptive capacity of the environment. So, the development process resulted in environmental pollution, water, and the atmosphere, ultimately harming the water and air quality. It has also resulted in an increased incidence of respiratory and water-borne diseases.
To conclude, we can say that it is the environment that is keeping us alive. Without the blanket of the environment, we won't survive.
Moreover, the environment's contribution to life cannot be repaid. Besides, what the environment has done for us, we only have damaged and degraded it.
From our BYJU'S website, students can also access CBSE Essays related to different topics. It will help students to get good marks in their exams.
Frequently Asked Questions on Environment Essay
How can we protect the environment around us.
The first step is to change our mindset and stop littering public places. Take steps to reduce plastic usage as it is one of the biggest threats to our environment. Remember the slogan 'Reduce, reuse and recycle' and take a bold step towards protecting the environment. At all costs, avoid pollution of water, soil, and air.
How does the proper maintenance of the environment help human beings?
Human beings derive most of their daily needs from the environment. Moreover, environmental pollution can lead to increased risk of diseases, illness.
What are the main reasons for environmental pollution?
Over-usage of environmental and natural resources, reduction in environmental protection, destruction of natural resources are the main reasons for environmental pollution.
Leave a Comment Cancel reply
Your Mobile number and Email id will not be published. Required fields are marked *
Request OTP on Voice Call
Post Comment

Register with BYJU'S & Download Free PDFs

Counselling