Manipal College of Nursing
Manipal College of Nursing (MCON)
News and Events
Faculty and students celebrate International Nurses Day
TB curable, but effort not enough
World Tuberculosis Day observed
Report on sensitization workshop on Systematic Review
In-service Education programme at Community Health Centre
MCON, Manipal bag overall championship at Mega Imprint 2014
World Mental Health Day 2014
Newborn Week
Diabetes Day Observation
Annual Sports Report 2014-15
Childrens day celebration
Report on Celebration of WORLD AIDS DAY 2014
Outreach Programme
Silver Jubilee and Annual Day Celebrations
Republic day celebration 2015
Lamp lighting 2015
Pre conference workshop
International Conference EIP 2015
Seminar on Advances in Child Care
Career Guidance and Preparation for Exam
Exhibition on Instructional Media
Childhood Cancer Day - 2015
Mathribhasha Divas Observation Report
International Womens Day
World Tuberculosis Day
Street Play
School Health Awareness Programme
Summer programme on Career selection at Manipal Academy of Higher Education
OVERSEAS IMMERSION PROGRAMME
Role Play on Food Safety
Summer Programme
Outreach Programme - Coping with Challenges during Adolescence
Inauguration of Geriatric Project
World Health Day 2015
International Nurses Week
Training of Trainers Workshop
Training of Nurse Educators Workshop
International Day of Yoga - 2015
Faculty Development Program (MCON)
Workshop on Randomized Controlled Trials-RCTs
World Breast Feeding Week Celebration - 2015
World Suicide Prevention Day - 2015
World Obesity Day - 2015
Health Awareness Program at Community
WORLD ALZHEIMERS DAY -2015
World Heart Day Observation 2015
WORKSHOP ON BEHAVIOR MANAGEMENT
Annual Sports Report 2015
World Diabetes Day - 2015
Awareness program on enhancing values and respect among young generation and Cybercrime
Childrens Day Program - 2015
WORLD AIDS DAY 2015
NEWBORN WEEK CELEBRATION 14TH NOVEMBER – 21ST NOVEMBER 2015
WORLD AIDS DAY
REPORT ON THE SESSION ON PSYCHOSOCIAL REHABILITATION IN AUSTRALIA- WHAT WORKS
REPORT OF 153RD BIRTH ANNIVERSARY OF SWAMI VIVEKANANDA
Lamp lighting Day - 2016
Mini workshop on Team Based Learning
Report of Alumni Meet - 2015
GUEST LECTURE ON STANDARDS AND PROTOCOLS IN THE HOSPITAL
World Cancer Day 2016 Theme - We can I can
Report of Annual Day 2016
Report of International Childhood Cancer Day 2016
Report of Seminar - Trends in Health Care
Workshop on Nursing Research Methodology 22nd to 24th February 2016
Report of Mass Pledge on Swachhta
HEALTH AWARENESS PROGRAMME FOR PRIMARY AND SECONDARY SCHOOL CHILDREN 2015 - 16
Forensic Nursing Workshop
Report of AV AID Exhibition
Report of Family Day
Report of HODs Retreat
OVERSEAS IMMERSION PROGRAM
Report on Republic Day Celebration
Health Awareness Program
REPORT OF INTERNATIONAL WOMENS DAY - 2016
Report on Intercollegiate Volley Ball Tournament (Men & Women) - 2016
Report of CNE on "Basics of critical care"
Report of World Tuberculosis Day - 2016
Report of World Tuberculosis Day- 2016
World TB Day
Report of Hemophilia Workshop
Report of Diabetic Screening Camp
Report of Workshop
Report of International Nurses' Day 2016
Report on Continuing Nursing Education -2016
Report of State level Disaster management training
Orientation Programme - 2016
Report of Independence Day - 2016
Report of Slum Visit - 2016
Faculty Development Program - 2016
Report of Independence fortnight celebrations Azadi 70 – Yaad Karo Kurbani
NUTRITION AND HEALTH AWARENESS PROGRAM AT COMMUNITY
Nutrition Project Report
Report of World Alzheimer's Day
Curriculum convention for Nursing at Manipal Academy of Higher Education
Breast Feeding Week Celebration - 2016
Debate on Nursing As A Profession
World Heart Day Observation 2016
WORLD MENTAL HEALTH DAY REPORT - 2016
REPORT OF WORLD SUICIDE PREVENTION DAY 2016
World Obesity Day
Rashtriya Ekta Diwas Celebration - 2016
Report on Visit to Global Nursing Summit at Barcelona, Spain
Report On World Diabetes Day Observation - 2016 Theme: Eyes on Diabetes
Outreach Program
Report on observing Constitution day
Report on observation of World AIDS DAY
Report of Children's Day Celebration
Report of Annual Sports Meet
Workshop on Systematic Reviews
Awareness Program on Adolescent Health
School Health Program
National Youth Day - 2017
REPORT ON LAMPLIGHTING DAY 2017
Report of Newborn Week Celebration
International Conference on Impact of Global Issues on Women and Children, 2017
Report of Outreach Program
Report of Annual Day
Report of Republic Day - 2017
Workshop on Systematic Reviews & Meta-Analysis
SEMINAR ON CANCER AWARENESS
MCON Family Day
International Childhood Cancer week -2017
Matribhasha Diwas Celebration Report
Nursing Update 2017
Short term Course on "Geriatric Healthcare & Research": Second Year Activity of ICMR-DHR Funded Geriatric Project
International Women's Day 2017
International Women's Day -2017
Report on Intercollegiate Throw Ball Tournament (Women) - 2017
Report on Workshop on Qualitative Research
Report of World Tuberculosis Day - 2017 Theme: Leave on one Behind: Unite to end TB
Workshop on Bayley Scale of Infant and Toddler Development – III Edition
Report of World Health Day- 2017 Theme: Depression: Let's Talk
Awareness program on Basic Life Support
Pharmacovigilance: Drug safety Monitoring An Interprofessional approach
A report on CNE on Eclampsia and its Management (Mock Drill)
Nurses Week Celebration - 2017
Workshop on Qualitative Data Analysis with NVivo-11
International Day of Yoga celebration report
Report of Alumni Meet 2017
Recertification
FACULTY DEVELOPMENT PROGRAM 2017
Add on courses at MCON, Manipal for the first time
Report of the Orientation Programme - 2017
Report of Independence Day Celebration
Report on Observation of Sadhbhavana Diwas and Communal Harmony Fortnight
Report on Observation of India's Freedom Struggle and Quit India Movement
REPORT OF WORLD SUICIDE PREVENTION DAY 2017
Debate and Role play
Report on Breast Feeding Week Celebration – August 1st to 7th 2017
School-Based Health Clinic at Marne
REPORT OF WORLD ALZHEIMER'S DAY- 2017
Orientation to E-Learning Portals
Observation of World Heart Day 2017
Report of Manipal Academy of Higher Education Intercollegiate Staff Squash Racket tournament 2017-18
NUTRITION PROJECT REPORT
OVERSEAS IMMERSION PROGRAMME (OIP) - 2017
Theme: "Treat Obesity Now and Avoid the Consequences Later"
LAMPLIGHTING DAY 2017
Curriculum convention for Nursing 2017
Copyediting Workshop
REPORT ON WORLD MENTAL HEALTH DAY- 2017
Report of Regional Workshop - 2017
Report of Children's day programme
Report of Newborn Week Celebration 15 to 21 November 2017
World Diabetes Day -2017
WebEx Session with Dr. Beena Joseph, DNP (HSL), MSN-Ed, RN, RNC-MNN, RN-BC
World AIDS Day Observation
REPORT ON OBSERVATION OF ARMED FORCES FLAG DAY
Best Celebration Award for Manipal College of Nursing
National Youth Day – 2018
Republic Day Celebration - 2018
Intercollegiate Staff Athletic Meet 2018
27th Annual Sports Report 2017-18
Report of Awards & Annual Day
Report on Observership Programme MGH Institute of Health Professions Boston, USA
Guest Lecture
Family Day Program
Seminar on Clinical Updates
International Conference on Global challenges in health care
International Women's Day 2018
Nutrition Program Report
Workshop on Research Utilization and EBP
Report of World Tuberculosis Day 2018
INTERNATIONAL MIDWIVES DAY 2018
World Health Day 2018
Nurses' Week Activities
Visit of Faculty from Malmo University, Sweden
Report of Orientation Programme 2018
Faculty Development Program 2018
4th Curriculum convention on Competency Based Education organised by MCON, MAHE Manipal
Report of World Breast Feeding Week Celebration - 2018
Report of World Suicide Prevention Day 2018
National Nutritional Week - 2018
Swachhta Pledge at MCON, Manipal - 150th Birth Anniversary of Mahatma Gandhi
Report of World Heart Day- 2018
Report of World Alzheimer's Day - 2018
Report of CPR program
Report on Observation of Surgical Strike Day- 2018
Nutrition Programme Report
Lamp lighting Day 2018
Report of Workshop on systematic reviews and Meta-analysis
Report of World Mental Health Day 2018
INTERNATIONAL SEMINAR ON 'INTERNATIONAL PERSPECTIVE ON AGEING: EVIDENCE TO GUIDE CLINICAL PRACTICE'
Workshop on Nursing Research Methodology 26th, 27th & 28th February, 2014
World Iodine Deficiency Day - 2018
Daan Utsav of Manipal College of Nursing Manipal
Guest Lecture on Adolescent Medicine and Childhood Cancer
Report of Workshop on OSCE
Report of First aid and CPR program for the Anti Naxal Group
Overseas Immersion Programme (OIP) of Ngee Ann Polytechnic Singapore at MCON
Report of Work Integrated Learning Programme on First Aid/CPR & Dietary and Therapeutic Botanical Product Development
Nutritional Program Report
Observation of World Diabetes Day 2018
Report of Newborn Week Celebrations - 15 to 21 November 2018
Graduates' Direct Recruitment Program in collaboration with HEE, UK & MCON MAHE, Manipal - An uphill journey Dated 10th November 2018
Report of Children's Day Programme – 02nd & 13th November, 2018
Report of outreach program on First aid for the Primary School Children
Graduate Certificate training center at MCON, MAHE, Manipal
NUTRITIONAL PROGRAM REPORT
Workshop on Developmental Supportive Care (DSC)
Report of International Internship Clinical Placement - 2018 University of Stavanger, Norway
Report of Alumni meet held on 15th December 2018
Report of the Seminar on Personal and Professional Development
Report on Interactive Session of Nurse Practitioner Students from Boston and Manipal
Mega-Imprintz on March 22 and 23, 2014
International Conference on Evidence informed practice
International Conference on "Evidence Informed Practice: An Approach to Healthcare Reform"
Nurses' Week Celebration
International Conference on Global Challenges in Health Care
Annual Day 2017
International Nurses Day 2018
State Level Conference at MCON Manipal
Interactive Session on Paediatric Nurse Practitioner: Scope and Practice
World Health Day- 2019 Theme: "Universal Health Coverage: Everyone, Everywhere"
Workshop on Research Methodology and Statistics 28th to 30th March 2019
World Tuberculosis Day - 2019 Theme: It's Time
"Quench your thirst" Interactive lecture series with Dr Basanti Majumdar, Adjunct faculty
International Women's Day-2019
Nutritional Programme Report
Family Day 2019
A report of CNE regarding Aggression Management and Drug Toxicity
ACTIVITES OF SNA EDUCATION COMMITTEE 2018-19
REPORT OF AV AID MODEL EXHIBITION
Health Awareness Program For Primary School Children
International Childhood Cancer day -2019
Workshop on Research Methodology & Statistics
Report of First aid program for the students of Govt. Polytechnic College, Karkala
World Cancer Day 2019
Awards & Annual Day - 01.02.2019 @ 2.30 pm
Global Health Immersion Program by students of MGH Health Profession, Boston
Awards & Annual Day
Report on Live Webcast of Pariksha Pe Charcha 2.0 by Hon'ble Prime Minister of India
Report of CNE programme on Health Policy Research
28th Annual Sports Report: 2018 - 19
Demonstration of Comprehensive Assessment by Nurse Practitioner Students from Boston and Manipal
REPORT ON OBSERVATION OF NATIONAL YOUTH DAY
Report on International Day of Midwife - 2019
Report on International Nurses' week activities - 2019
Seminar on Professional Advancement in Nursing
Memorandum of Understanding signed between MAHE & Malmo University, Sweden
Visit to The University of Pennsylvania School of Nursing, USA
Positive Ageing - A reality
Workshop on Qualitative Research Methods & Analysis July 8-10, 2019
Guest Lecture at MCON Manipal
'Indigenizing Evidence Synthesis and Systematic Reviews for International Development and Global Challenges'
Report on Faculty Development Program 2019
Seminar Report
Orientation Program - 2019
Report on World Breastfeeding Week celebration - 2019
An Awareness Program On Prevention and control of Dengue
FRESHERS' DAY CELEBRATION REPORT
Report of Street Play on Eye Donation
TEACHERS DAY & CHAMAYAM 2019 REPORT
National Nutrition Week - 2019
Report on an Eye Donation Street Play
Short term Course on "Geriatric Healthcare & Research": Activity of ICMR-DHR Funded Geriatrics Project: 3rd Year
Report of the Awareness program on plastic ban
Manipal College of Nursing observes Alzheimer's Week Raising awareness and challenging stigma on Alzheimer's disease
Report of the International peace day talk
Report of Breastfeeding awareness program
International Day of Older Persons
Beach Clean Drive "Chaitanya" – MCON, MAHE
World Suicide Prevention Day – 2019 "Working together to Prevent Suicide"
Report of Interactive Session
REPORT OF AWARENESS PROGRAM RELATED TO SWACHHATA ABHIYAAN - 2019
AWARENESS PROGRAM TOWARDS SWACHHATA ABHIYAAN - 2019
REPORT ON WORLD MENTAL HEALTH DAY- 2019
Skype session
Curriculum Convention on Outcome Based Education for Nursing
Report Old age home visit
Report on Updates in Paediatric Nursing
Report of Children's Day Program 2019
Daan Utsav: Joy of Giving - 2019
Report of the Workshop on Systematic Reviews and Meta-analysis
World Prematurity Day - 2019
Awareness Programme on "Substance Abuse Prevention"
Research Day - 2019
Report of Alumni meet - 14th December 2019
Report on Observation of Armed Forces Flag Day - 2019
Department of Community Health Nursing observed Universal Health Coverage Day - 2019
Report of the awareness program on waste management,Health and social welfare committee, SNA 2019-20
REPORT OF IMPRINTZ 2019
Report of International Clinical Placement 2019 University College of Nordjylland, Denmark
Report on International Clinical Placement University of Stavanger, Norway
Collaborative Project
Lamp Lighting Day 2019
Outreach Program on Concepts of Hygiene
Awareness Program on Household management of waste and Anemia
Workshop on Newer Guidelines in Clinical Research and Publication Ethics
Silver Jubilee Celebration 2015
Workshop on Systematic Review & Meta-Analysis
Workshop on Updates in Paediatric Nursing
Walkathon 2020
Awards & Annual Day 2020
Family Day 2020
Hands-on workshop on First Aid Care Package (FACP)
Report on World Cancer Day Programme 2020
Report of Workshop on First Aid
Report on International Clinical Placement of Nurse Practitioner students from MGH Institute of Health Professions, Boston
Workshop on 'Research Methodology'
Case based discussion
Awareness on "say no to single use plastic"
Awareness Program
Substance abuse prevention - Awareness Program
MCON organizes Regional Workshop on Communication for Nurses
NATIONAL DEWORMING DAY - 2020
Mega Imprintz 2020 - A Talent Hunt
Report of an Awareness Program Towards 'Swachh Bharat Abhiyan - 2020
An Awareness Program On Weaning
Clinical Observership program of Students of Malmo University, Sweden
Report of the Training Program for ASHA Workers on Warning Signs of Non Communicable Diseases
International Women's day- 2020
Report on World Glaucoma Day
International Women's Day 2020
Awareness Session on Hand Hygiene
DEBATE COMPETITION
Debate Competition
Elocution Competition
Webinar on "CPR in COVID 19 special situations
Online ICT sites
A Radio talk on Prevention of Corona virus infection
A Radio talk on Prevention of Iron Deficiency Anemia
An Awareness Program On Good touch, bad touch and hand hygiene
Report of Alumni engagement guest lecture series – 02/2020
Alumni engagement guest lecture series – 03/2020
REPORT OF RADIO TALK
SEMINAR REPORT
Interactive Seminar series
Webinar on Integrated Curriculum and Teaching Strategies
REPORT ON FACULTY DEVELOPMENT PROGRAM 2020 July 20-22, 2020
Capacity Building Webinar on Infant and Young Child Feeding
Mahatma Gandhi in the 21st Century - A virtual symposium
Webinar on "Sanskrit in the contemporary world" as part of "Samskrita Week Celebrations"
Virtual Symposium on Mahatma Gandhi in the 21st Century
Symposium on "support breastfeeding for a healthier planet "
Report of Capacity Building Webinar on "Infant and Young Child Feeding"
Report on WORLD breastfeeding week celebration - 2020
Report of Webinar on Identification and Management of Nutritional Disorders among School Children in COVID 19 Perspective
Alumni engagement guest lecture series – 04/2020 report
Seminar on Career Development and Progression in Nursing
Continuous Nursing Education by Alumni: "Constructing Effective Quality Multiple Choice Questions – A Real Challenge for Academicians"
Alumni engagement guest lecture series – 06/2020
Orientation 2020
CNE on Capacity Building for Nurses during Covid-19 Pandemic
Report on the Orientation Programme - 2020
Alumni Engagement Guest Lecture Series – 07/2020
Guest Lecture on "Guidance and Counselling"
Guest Lecture on "Good study habits and Reverence"
GUEST LECTURE ON CARE AND AFFECTION TO PATIENTS
Guest Lecture on "Communication Skills"
WORLD SUICIDE PREVENTION DAY – 2020 "Working together to Prevent Suicide"
Guest lecture on "Incorporating Trust (Vishwas), Respect (Samman) and Glory (Gaurav) in the Profession of Nursing"
Guest Lecture on "Attitude of gratitude and love in nursing practice"
CAPACITY BUILDING FOR NURSES DURING COVID-19 PANDEMIC
Guest Lecture on 'Pandemic as a Disaster'
Alumni engagement guest lecture series – 08/2020
Nursing Research Day - 2020
Manipal College of Nursing observes Alzheimer's Week-2020
Orientation Programme - 2020
Report of the Guest Lecture
WORLD MENTAL HEALTH DAY – 2020
REPORT ON DEBATE
UGC Activity - Report on Jan Andolan Campaign on COVID-19
Alumni Engagement Guest Lecture Series – 12/2020
Alumni engagement guest lecture series – 10/2020 report
Alumni engagement guest lecture series – 11/2020 report
Webinar on "Leadership in Midwifery: National and International Perspective"
Memories of BSN 1995-2000 Batch of MCON, Manipal
Guest Lecture on "Introduction to Palliative Care & Hospice"
Report of the Webinar on Evidence Based Practice in Nursing
REPORT OF UGC ACTIVITY – FIT INDIA PROGRAM
Alumni Guest Lecture Series – 13/2020
CNE Session
Webinar Series on "Newborn individuality in view of caring and services provided" 16th – 20th November 2020
Newborn Week Celebration (15-21 November 2020)
Report on Radio talk
Guest Lecture on "Effective Communication with Older Adults"
Children's Day Celebration - 2020
Report on celebration of "Constitution Day (Samvidhan Divas)"
E-poster & Video-making competition
REPORT ON EFFECTIVE ALUMNI GUEST LECTURE SERIES – 14/2020
Guest Lecture on "Professional Communication & Etiquette at Workplace"
Report on Integrity Pledge on behalf of Vigilance Awareness week- 2020
Inauguration of Global Training and Education Center (GTEC) Manipal
Curriculum Convention - 2020
SNA 2019-20 Handing Over Report
Report on Interactive Session
Report on Oration - 2020
Tribute to Dr Aparna Bhaduri
National Road Safety Week - 2021
MCON walkathon to celebrate Nightingale's birth anniversary
Celebration of "National Youth Day- 2021"
Radio awareness programme about National Road Safety Week - 2021
WEBINAR ON "INCULCATING RESEARCH CULTURE IN STUDENTS
Report on Guest Lecture on "Core Concepts in Critical Care"
Fresher's day 2021
Report of Awareness session on "Gender Sensitization"
Lamp lighting Ceremony 2020-21
Report of observation of "National Road Safety Month- 2021"
MCON Awards & Annual Day
Awards & Annual Day - 2021
Report of Webinar series on Healthy Ageing
Annual day and lamp lighting 2021
Report on International Women's Day- 2021
Report on International Virtual Tour
Report of Quiz Competition
Academic Student Collaboration Series- 1
The Clock is ticking: World Tuberculosis Day 2021
Dr Melnyk's address during the 31st annual day of MCON, Manipal
Alumni engagement Guest Lecture Series – 01/2021
Report on the Webinar "Building a fairer and healthier world for everyone "
Dawai Bhi Kadai Bhi- Prevent the spread of COVID-19
Report of Elocution Competition
Alumni engagement guest lecture series – 02/2021
Effective Alumni Engagement Guest Lecture on "Scope of nursing in military services and challenges faced"
WEBINAR ON: QUANTITATIVE NURSING RESEARCH
Webinar on 'Understanding Emotions: Setting Life in Motion'
CNE TO MANIPAL HOSPITAL BANGALORE ON ONCOLOGY NURSING
International Nurses' Day- 2021
Report on Awareness Program on Adolescent Health
International Midwives' Day - E- Poster competition
Report on Qualitative Research Methods and Analysi
Report on alumni engagement guest lecture series – 04/2021
Webinar on "Midwifery Initiative: Training and Services in India - A Road Map
Report of observation of "World No Tobacco Day 2021"
Webinar on 'Current Ethical Issues in Healthcare'
Collaboration Series- 2 "Service Users, Caregivers, and Students experiences during the Covid 19 pandemic"
International Yoga Day 2021
MCON: RANKED #4 by Education World India - Higher Education Ranking 2021-2022
Report on alumni engagement guest lecture series – 5/2021
Webinar on "Prevention of Drug Abuse Among College Students"
Report of celebration of "Say No to Single Use Plastic - 2021"
Webinar on Updates in Health Care Management
MANIPAL INTERNATIONAL NURSING RESEARCH CONCLAVE (MINRC)
Webinar on "Inculcating Research Culture in Students"
Awareness programme on breastfeeding and immunization
Awareness program on Prevention of Communicable Diseases and Infant Nutrition
Report on Radio Talk
Dr Judith Angelitta Noronha takes over as the Dean of Manipal College of Nursing, Manipal from the outgoing Dean Dr Anice George
World Breastfeeding Week 2021 National Webinar on "Protect Breastfeeding: A Shared Responsibility"
Certificate Courses @ MCON, MAHE, Manipal
REPORT ON FACULTY DEVELOPMENT PROGRAM 2021
Report of Training of Nurses (TON)-1-August 09-10, 2021
World Breast Feeding Week Celebration - August 1-7, 2021
Webinar on "Women Safety"
Report on District Level Wallpaper Competition on Blood Donation
MAHE SRF ONLINE TRAINING PROGRAM ON 'MEDICAL EMERGENCY AND FIRST AID'
Report on School Health Program
SNA 2020 -21 Handing Over Report
Patriotic Singing Competition
MCON-SRF Webinar on 'Institutional Ethics Committee Approval Process'
WORLD SUICIDE PREVENTION DAY – 2021 "Creating Hope through Action"
Collaboration Series- 3 "Simulation based learning experience during COVID 19 Pandemic"
Webinar on Healthy Lifestyles
MCON-SRF Webinar on 'CTRI Registration Process'
Health and Social Welfare Committee Report of the virtual Session on Effective ways to accept tough situations in life
Nursing Research Day - 2021
Global Symposium on Collaborative Healthcare Practice and Challenges in Current Times Series
Orientation Programme - 2021
World Breastfeeding Week Celebration - Certificate of Achievement
Student Induction Programme - 2021
DAAN UTSAV - SHISHU PALANA & SNEHA DAAN
Guest Lecture on "Love and gratitude"
Guest Lecture on "Trust, Respect and Glory"
WORLD MENTAL HEALTH DAY – 2021 "Mental Health in an Unequal World"
Breast Cancer Awareness Programme
Global Symposium Series - 2 on Palliative care in critical care: Current progress and future needs
Global Symposium Series – 3 on Build Back Better: Post Pandemic Opportunities and Innovations
Global Symposium Series – 4 'Truvent – True App, Mechanical Ventilation in Critical Care & VAP Bundle
Deeksharambh - Student Induction Programme (SIP) -2021
Global Symposium Series – 5 on Tackling Health Inequities- Healthcare Empowerment in Developing Countries
Beach cleaning event as a part of "clean India" program
Poetry writing competition
Report of observation of "Vigilance Awareness Week- 2021"
Global Symposium Series - 7 on 'Emerging Evidence and Teaching Learning Methods for Future Crisis, Learning Modes, Online Assessment, and Evaluation Competencies'
Global Symposium Series – 8 'Family –friendly Global Healthcare Policies: Redesigning workplace'
Report on Diwali Celebration 2021
Global Symposium Series – 10 'Drug Policies and Challenges in Critical Care'
Global Symposium Series – 9 "Build Global Solidarity for Worldwide Health Security"
Report on Activities related to Azadi Ka Amrit Mahotsav
Report of World Diabetes Day screening program and Health Education
Curriculum Convention on Outcome Evaluation and NEP Integration in Nursing Curriculum
Global Symposium Series – 12 on 'Child Abuse and Neglect: Policy, Norms and Programmatic Strategies' followed by Valedictory program
E poster competition
Report of Health Screening and Dental camp
Collaboration Series- 4 "Sharing International perspectives of nurse training in the UK and India.
Report on World AIDS Day 2021
Alumni Guest Lecture Series
Report of Newborn Week Celebration 15th to 19th November 2021
Report of Children's Day Celebration and Health Awareness Programme - 2021
INDO - UK Workshop on Systematic Review and Meta-analysis (Supported by SPARC & UKEIRI SPARC support programme)
Guest Lecture on "Management of Arrythmias"
MCON-SRF Webinar on 'Accelerating your literature search: an overview of PubMed'
MCON-SRF Webinar on 'Accelerating your literature search: an overview of CINAHL'
Certificate Courses - 2022
Oration in memory of Prof. (Late) P. P. Bhanumathi & Dr (Late) Aparna Bhaduri – 2021
Health Screening and Awareness Programme
Report on Valedictory Programme of Certificate Course on Oncology Nursing
SCHOOL HEALTH AWARENESS PROGRAMME
Report of Virtual Alumni Meet
Manipal International Nursing Research Conclave - Inauguration
Oration in memory of Prof. (Late) P. P. Bhanumathi & Dr (Late) Aparna Bhaduri – 2022
Manipal International Nursing Research Conclave (MINRC)- Virtual
Report of National Girl Child Day - 2022
Radio awareness programme about World Leprosy Day - 2022
Lamp lighting Ceremony 2021-2022
Breast Cancer Awareness Program
Awareness program on Diabetes mellitus: Access to diabetes care
World Cancer Day 2022-2024 theme: 'Close the Care Gap'
Fresher's Day 2022
Guest Lecture on "Interpretation of Radiological Images"
Awareness Program on pollution and its prevention
Virtual Seminar on "Pediatric Hemato-oncology Disorders: Better survival through your hands"
REPORT OF FIRST AID PROGRAM-MED ORIENT 2022, KMC
Morbidity clinic report
Report on Infant & Child Nutrition Awareness Program
Drawing Competition on occasion of Matribhasha Diwas
Report on Shastri Indo-Canadian Lecture Series-Perspectives on the Care of Elderly
Guest Lecture on "Colorectal Cancer & Stoma Care: An International Perspective"
Interprofessional Advanced wound care - HBS Kollagen workshop for Medical and Nursing interns
MCON - SRF Webinar Series 1 on 'Reflection about my first research project'
Report on Online Patriotic Song Competition
Annual Day and Lamp Lighting 2022
Awareness program on General safety measures
ANNUAL SPORTS MEET- 2021-2022
5-Day Virtual Lecture Series on "Translating Research into Practice (TRIP): Shifting Paradigm for Clinical Practice"
REPORT ON EFFECTIVE ALUMNI ENGAGEMENT - GUEST LECTURE SERIES 04/2022
Report on International Women's Day- 2022 Theme: Break the Bias
Awareness program on communicable diseases, it's prevention & control through Radio FM
REPORT ON EFFECTIVE ALUMNI ENGAGEMENT GUEST LECTURE SERIES 05/2022
Awards & Annual Day - 2022
Webinar on "Sexual harassment of women at workplace" (Prevention, Prohibition and Redressal)
Awards & Annual Day - 2021 - 22
Report on world TB day - 2022
MSON Annual Meet - 2022
Report on effective alumni engagement - Guest lecture series 06/2022
MCON -SRF Webinar Series 2 on 'Nursing research and innovation'
Blood donation drive
Report of Training of Nurses (TON)
Audio Visual Exhibition
Report on the observation of World Health Day - 2022
Report on outreach programme on 'Safe Motherhood Day"
MCON - SRF Webinar Series 3-'Scope of nursing research - India and abroad'
Safe Motherhood 2022 - Poster competiton & Guest Lecture
An awareness session on "Cyber Jaagrookta"
Alumni Engagement Guest Lecture Series – 07/2022
Report on Preconference Workshops on Qualitative Systematic Review & Mixed Methods Review and International conference on indigenizing systematic review evidence to local context for informing policy and practice decisions
Alumni Engagement Guest Lecture Series – 9/2022
Report on alumni engagement Guest Lecture series – 02/2022
Collaboration Series- 5 "Blended learning: Student perspectives"
Report of Session on 'Promoting well-being by understanding core-values"
Guest Lecture on "Safety and security of elderly: An International Perspective"
World Hand Hygiene Day - 2022
Seminar on Women Empowerment
MCON -SRF Webinar Series 4- 'Finding research topics and building basic knowledge'
International Nurses day -2022
Continuing Nursing Education
Guest Lecture on "Patient Safety"
Indo - UK - Innovations in Mental Health and Career Development Program
International Day of the Midwives 2022
WEBINAR ON QUANTITATIVE NURSING RESEARCH
Alumni Guest Lecture Series - 12/2022
"MCON CUISINES" – Nutrition Project
Alumni engagement guest lecture series – 14/2022
Guest Lecture on "Diabetes diagnosis and management"
Awareness Programme on "Prevention of Drug Abuse Among College Students"
Agnipath Yojana Banner
International Day of Yoga 2022
Palliative Care Capacity Building – Training Program Series
Interprofessional Advanced Wound Care Workshop for Medical and Nursing graduates
Alumni Engagement Guest Lecture Series – 15/2022
'Buffet Nutritionnel" – Nutrition Project'
Summer School Programme 2022 - 'Medical Emergency and First Aid'
Seminar on "Updates in Health Care Management"
Webinar on "Promoting Accreditation as Breastfeeding Friendly Hospital Initiative(BFHI) to Increase Breastfeeding Rates in the Hospitals"
Orientation Program - 2022
FACULTY DEVELOPMENT PROGRAM - 2022
Orientation Programme - 2022
Talk on "Say No To Drugs"
Effective Alumni Engagement Guest Lecture Series
Student Induction Programme(SIP) – "Deeksharambh"- 2022
PLEDGE AGAINST DRUG ABUSE
World Breastfeeding Week 2022
Report of oration on "India's Independence"
Report on drawing competition
National Conference on Integration of Genomics in Nursing and Healthcare Practice
Valedictory Programme of Certificate Course
CENTRALLY SPONSORED POST MATRIC SCHOLARSHIP SCHEME
Workshop on Mixed Methods Research
Inaugural Function of the Neuroscience Nursing Certificate Course
MCON - SRF Session 6 - 'Basic steps in the Research Process'
Report of Teachers' Day Celebration
Report on Onam Celebration
WORLD SUICIDE PREVENTION DAY – 2022 "Creating Hope through Action"
World Breastfeeding Week 2022- Report
SESSION ON IMPORTANCE OF PHYSICAL ACTIVITY
World Patient Safety Day - 2022
Alumni engagement Guest Lecture Series - 09/2021
BEACH CLEANING DRIVE - 2022
Observation of Childhood Cancer Awareness Month
World Heart Day - 2022
Workshop on "Appreciative Inquiry (AI): Reality and Research"
Student Collaboration Activity series 7: "Communication with visually and hearing impaired children"
Student Collaboration Activity series 6: "Learning support to students"
Lecture session on "Long-term care of children at home ventilated with tracheostomy and complex needs: safeguarding adults and children"
Spiritual care in elderly
Lecture Session on "Resolving Conflicts"
International students' Observational Visit: EdgeHill University, UK (30th August & 9th September 2022)
Webinar on "Indigenizing Systematic Review Evidence for Policy Decisions in India"
MCON - SRF Session 7 - 'Review of Literature for Basic Search'
Symposium on 'Categories of Nursing Personnel'
Training of trainers on teaching research synthesis methods and indigenizing knowledge
BLOOD DONATION DRIVE - 2022
DAAN UTSAV: Joy of Giving
FRESHERS' DAY CELEBRATION - 2022
WORLD MENTAL HEALTH DAY – 2022
OET Orientation Program
International Faculty Visit Report
Seminar on Effective Communication
District Level Quiz Competition
REPORT ON SLUM VISIT
Research Week 2022
MCON - SRF Session 8 - 'Accelerating literature search - An Overview of PubMed & CINAHL'
DIWALI CELEBRATION - 2022
Guest Lecture on Unity Day
MAHE-UNB Dual Degree Program in Nursing - Orientation Program Report
KARNATAKA RAJYOTSAVA SINGING COMPETITION
ALUMNI ENGAGEMENT GUEST LECTURE SERIES- 18/2022
Virtual Session by Adjunct Faculty
The University of Melbourne delegation visit to MAHE
Report of World Diabetes Day 2022 Theme: Education to protect tomorrow
REPORT ON OLDAGE HOME VISIT
"Awareness program on Long life for all"
School Health Programme
Felicitation to Dr Elsa
Newborn Week Celebration - 2022
"Waste management" Awareness Programme report
MCON - SRF Session 9 – 'IEC Approval Process'
UGC activity on Panch Pran
Children's Day Celebration - 2022
Delegation from Newfoundland Labrador, Canada visited MCON, MAHE, Manipal
Patriotic Drawing Competition
World AIDS Day 2022 - Report
Faculty Visit: Edge Hill University, Ormskirk, Lancashire L39 4QP, UK (November 21 to 26, 2022)
Lecture Session on "Stress Management and Reflection"
IMPRINTZ 2022
Effective Alumni Engagement guest lecture series – 20/2022
International Students' Clinical Placement Report
Health Awareness Program at Academy School, Manipal
Curriculum Convention 2022 on Course Outcome Evaluation (Practical Component of OBE Framework)
Student Collaboration Activity Series 8: "Overcoming Stress Experience."
Alumni Engagement Guest Lecture Series – 21/2022
National Conference on Integration of Genomics in Nursing and Healthcare Practice (Hybrid Mode)
MCON - SRF Session 10 – 'How to write a paper for publication'
Valedictory Program of Certificate Course in Oncology Nursing & Neuroscience Nursing
MSON Sports Day - 2022
MCON - SRF Session 11 – 'CTRI Registration Process'
Alumni engagement guest lecture series – 22/2022 report
Certificate Course Flyer
Eminent Alumni Award to Dr Judith Noronha
MCON signs MoU with Coloplast India
Awareness program on "Infant and Child Nutrition" through Radio 90.4 MHz
AWARENESS SESSION ON ROAD SAFETY
ORPHANAGE VISIT REPORT
Patriotic Song Competition
ESSAY WRITING COMPETITION
Report of Awareness Program (As part of National Voters' Day Celebration)
Awards & Annual Day - 2023
WORLD LEPROSY DAY
General Health Check-up, Dental Screening & Treatment camp
World Cancer Day theme: 'Close the Care Gap'
MCON - SRF Session 1: 'Exploring Horizons of Nursing Research: The Learning Curve'
REPORT OF GUEST LECTURE
Report of Seminar on Childhood Cancer
Alumni Meet - 2023
AWARENESS SESSION ON GENDER SENSITIZATION
SESSION ON ORGAN DONATION
ALUMNI ENGAGEMENT GUEST LECTURE SERIES- 01/2023
Alumni Guest Lecture on Cultural Diversity in Healthcare –An International perspective
School Health Awareness Program
MSON Annual Day and Lamp Lighting - 2023
Guest Lecture on "Recent updates in Bone marrow transplantation and nurse's role"
Report on Sensitization Program on Innovation and Entrepreneurship
Report of Essay Writing Competition
As part of University Grants Commission (UGC) activities, the Education Committee of Student Nurses' Association 2021 -22 of Manipal College of Nursing Manipal had organized an essay writing competition on 08th October 2021 between 4:00 pm & 5.00 pm. The theme of the essay writing competition was "Cyber Crimes and Cyber Security". A total of nine students participated in the competition and wrote on the theme. The programme was conducted through offline mode. The programme was coordinated by SNA Education Committee 2021-22.
October 09, 2021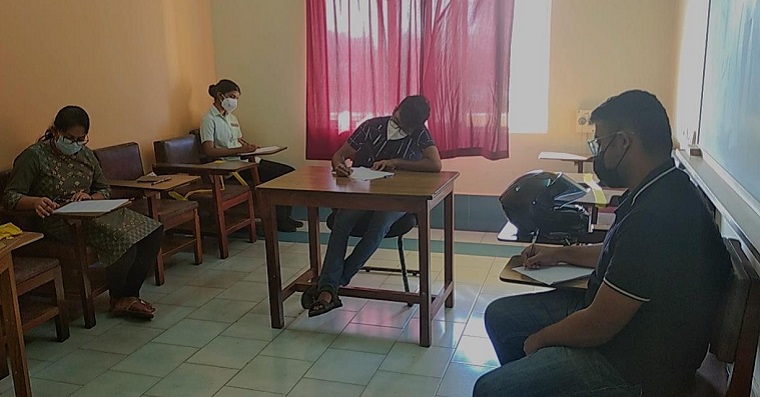 We use cookies on this website to make your browsing experience better. By continuing to use this website, you agree to our Privacy & Cookie Policy .
+91 020 27805891/92

[email protected]

Essay writing competition
Description
The school conducted Hindi essay writing competition for the students of class VIII and IX on 16-07-2016 The competition was organized to encourage the writing skills of the students on various issues of importance and arouse their interest in dealing with such problems.
The students had to write thousand words on any one of the given topics. The topics were thought provoking.
Topics for class VIII
1. Autobiography of a book
2. How to maintain environment balance
3. Importance of hard work in life
4. My favourite game- Kabbadi
Topics for class IX
1. Autobiography of a farmer
2. Need of pollution free environment
3. Importance of preaching of saints
4. Life without computers
Three best essays were selected from each section.
The results are as follows
Names of the Winners
First position.
Athrav Bahire(VIII-B) , Siddhi Lande(VIII-C) , Bharat Sutar(IX-B) , Bhagashree Barambe(IX-C)
Second Position
Yukta Shah(VIII-B) , Abijit More(VIII-C) , Akansha Pawar(IX-B) , Ananya Suvarna(IX-C)
Third Position
Mansi Murkute(VIII-B) , Kirti Reddy(VIII-C) , Shushila Chaudhari(IX-B) , Darshan Hande(IX-C)
Consolation Position
Davika Pillia(IX-B) , Sakshi Hande(IX-C)
Admission Enquiry From
4th National Creative Writing Competition
Second/final report on the 4th bulgarian creative.
As it was mentioned in the previous report, the national judging happened on March 22 and the best 112 essay were reviewed by the national jury which consisted of leading professionals (including native speakers) who represent diverse professional spheres. The best three essays in each age category were selected as well as three additional essays were awarded special awards. All winning essays could be seen at:
http://www.creativewriting-bg.com/assets/2014-Essay-Collection2.pdf
The award ceremony was held in Blagoevgrad. The American university kindly offered to host it at its new campus. All awarded students and their teachers arrived to Blagoevgrad on April 26 th and sessions on creative writing were offered to them. All the participants enjoyed the interesting presentation and the interaction with Prof. Michael Cohen who teaches creative writing classes at the AUBG. Mariela Hristova (chief editor of the AUBG magazine "Fly in the head") shared her experience with creative writing. The interactive sessions gave the participants the opportunity to ask a lot of questions and to demonstrate their creative thinking.
After the sessions were completed a tour of the campus was given to the whole group.
The Award ceremony started with some opening remarks by Dimitar Tsekov – CORPluS Executive Director, followed by addresses by Richard Damstra – U.S. Embassy Cultural Attaché, Galya Nikolova – representative of the national competition jury, and Boryana Shalyavska – Director of Admissions at AUBG. During her speech Ms. Shalyavska announced the two special awards generously provided by the AUBG – a 3-month summer camp (Nadezhda Metodieva from Plovdiv) and a summer SAT course (Anita Katsarska from Varna). The students from the Broadway Performance Club at AUBG performed some dances from this year's musical show "All Shook Up".
All national winners and their teachers received certificates and books in English as well as prize packages provided by Express Publishing, KLETT, Macmillan and Microsoft Bulgaria. Iliana Bezinska from Blagoevgrad received a signed copy of the book "Cold Snap" and 100 USD donated by the book's author – Cynthia Morrison Phoel. Another signed copy of the book went to the school with the largest number of national qualifiers – Plovdiv Language school. Pictures could be seen at: https://www.facebook.com/media/set/?set=a.544873635631767.1073741849.290031201116013&type=1
All the students felt well appreciated and encouraged to continue writing stories and express their creative thoughts.
All the expenses for traveling, accommodation and meals were covered by the project's budget.
We would like to thank all of our donors on Global Giving, whose contributions made it possible for us to expand BCWC to such a great scale, and to provide our young writers with the encouragement and recognition they deserve! Thank you!
This is the final report for the 4 th Bulgarian Creative Writing competition.
First Report on 4th Creative Writing Competition
The 4 th Bulgarian Creative Writing Competition is underway and is in its most dynamic stage at the moment. This year 180 schools from all over the country registered for participation in the competition and over 4000 students expressed interest to take part in it.
On February 11 and 12 all the schools organized the "writing hour" and all the interested students wrote on a chosen topic. The topics were provided by the organizers and 3 topics for each level were offered. Here are a few examples: You open your freezer and find that it has become a passage to the North Pole....; When socks disappear, where do they go?; Is the fish mute or does it not speak because it knows everything?.
3978 essays were submitted by the deadline on February 15 th . 4 regional jury panels worked hard on February 22 and selected the best 4 essays in each grade category. The jury panels consisted of native speakers, teachers of English and other English speaking professionals. The best 112 essay will advance to the national judging in March.
The fundraising through Global Giving Foundation has enabled us to provide transportation for our judging panels. Certificates for participation will be provided to all students. The teacher coordinators will also receive certificates.
The national judging panel will be held in Sofia on March 22 and the Award ceremony for the 21 winners and their teachers will be in Blagoevgrad on April 26. The AmericanUniversity in Bulgaria will host the ceremony. All the expenses for the ceremony will be covered through the project budget.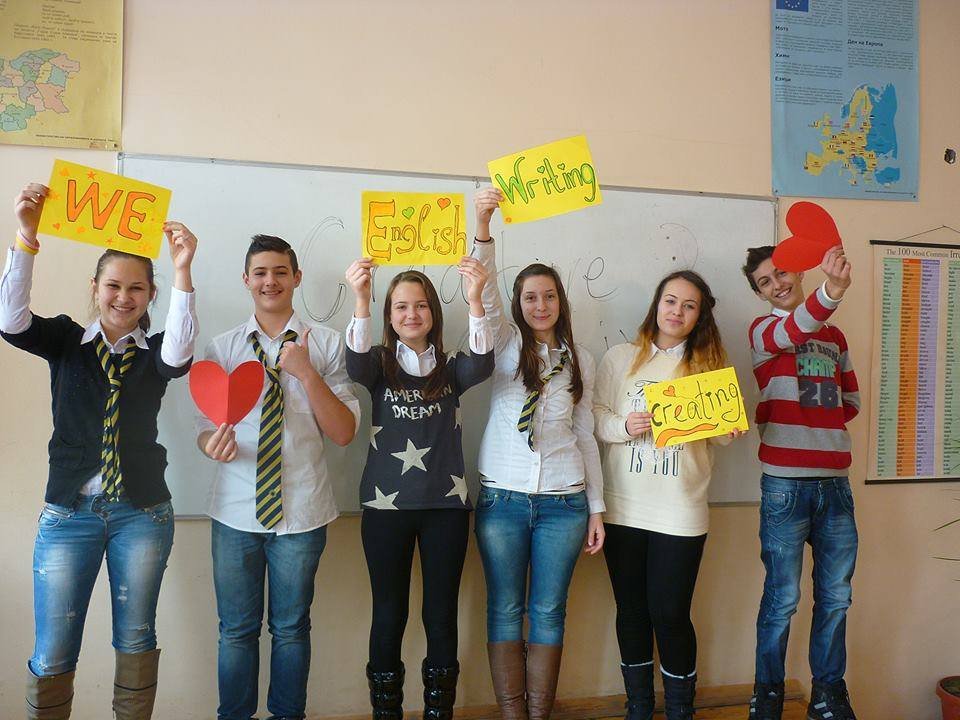 About Project Reports
Project Reports on GlobalGiving are posted directly to globalgiving.org by Project Leaders as they are completed, generally every 3-4 months. To protect the integrity of these documents, GlobalGiving does not alter them; therefore you may find some language or formatting issues.
If you donate to this project or have donated to this project, you will get an e-mail when this project posts a report. You can also subscribe for reports via e-mail without donating.
Get Reports via Email
We'll only email you new reports and updates about this project.
Organization Information
Corplus foundation.
Funded Project!
Still want to help.
Learn more about GlobalGiving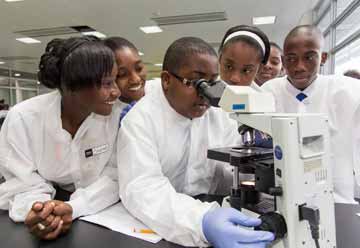 Sign up for the GlobalGiving Newsletter
CBSE Mandatory Disclosure
CBSE Affiliation Number: 1130943
School Number: 30895
Essay Writing Competition
'The pen is mightier then sword' Essay writing is a very sensitive form of self -expression. It is a harmonious blending of 'thought' and 'expression'. It is considered to be the most effective writing which encourages and enhances critical thinking and helps the students/ in organising thoughts and improve communication skills. To express their world of imagination, an Inter –Class 'Essay Writing Competition' was organized by DPS, Amravati on 3rd May, 2021. The competition aims to give the students of classes1 to X an opportunity to voice their ideas on different topics.
Nitin Solanki May 29, 2021 at 6:58 pm
Stands alwyas apart, DPS has the stengths to mould into the circumstances infront of it. Dedicated to enshrine quality education in the town. Proud to be a part of it.
Your email address will not be published. Required fields are marked *
Save my name, email, and website in this browser for the next time I comment.
Post Comment
WhatsApp us