Page Content
Personal Statement for Graduate School
A Personal Statement for Graduate School is one of the requirements for admission to a Graduate Program. Most universities ask students to submit a Personal Statement along with the application kit. In addition to and going beyond your Transcripts and Academic Scores, Admission Panels like to scratch the surface and see a deeper 'you' – who you are and what you are. Personal Statements are subjective and a form of art. While there are basic 'dos' and 'don'ts,' there are no distinct guidelines that universities set, and you can use your imagination and writing skills as you see fit.
It should be noted that a Personal Statement is not about Academics; it is about presenting your true nature that would otherwise go unnoticed in daily life. This is, of course, if a university is not specific about what you are required to write. In certain cases, Personal Statements can be academic and experience-oriented. Therefore, it is always advisable to read your university's instructions and look for specific questions being asked or points to cover. This resource guide will walk you through all aspects of a Personal Statement for grad school, including how to write, a template, an example, and FAQs.
Featured Online Programs
Southern New Hampshire University
Online masters degrees.
Visit Website
Southern New Hampshire University is a private, nonprofit, accredited institution with more than 3,000 on-campus students and over 60,000 online students, making us one of the fastest-growing universities in the country. Founded in 1932, we've been relentlessly reinventing higher education ever since and have gained national recognition for our dedication to helping students transform their lives and the lives of those around them.
We're proud to provide affordable, accessible education that students can pursue on our 300-acre campus in Manchester, NH, over our innovative online platform or at our regional centers in Manchester, Nashua, Portsmouth and Salem, NH, and Brunswick, ME.
SNHU has earned the GetEducated.com Best Buy and Best of Business – Best Online Degree awards and is consistently ranked as a top Military Friendly® School by G.I Jobs®.
What is a Personal Statement for Graduate School
A simple yet often asked question is, "what is a Personal Statement for Graduate School"? The answer, in a sense, is rather self-descriptive. Just like how your unique signature, a grad school Personal Statement can be thought of as a signature of your inner and true self. It is a written form of who you are, what you value, how you think, and your identity stamp. Beyond a name you have and a signature you scribble, a Personal Statement expounds your true nature – not one that is dictated by and dedicated to people around you. To apply to graduate schools, a Personal Statement presents an opportunity for you to allow others into your mind and try and understand you beyond a Curriculum Vitae or Biodata and, and of course, an Application Form. Increasingly, grad schools have made Personal Statements an important part of the decision-making process (for admissions) because standardized test scores can only show your academic prowess and precious little else. Consequently, if you want to leave your mark and offer something that goes beyond Transcripts, a Personal Statement is the way to go about doing so. In general terms, Personal Statements can be categorized into two categories – one being Academic and Technical and the other being Character-based and Personal. The former would require your focus and emphasize your academics, goals, research, and experience; the latter warrants a personal insight into everything that is quite the opposite.
Personal Statement for Graduate School Template
A good Personal Statement for Graduate School Template must demonstrate what you have learned throughout life – skills, values, morals, ethics, and qualities – and how these have prepared you for attending college. To do so, it is always best to prepare a custom Template of your own, as there is no set graduate school Personal Statement Format or Template cast in stone. Note down your Topic, Theme, Key Points, Highlights, and Keywords before you start writing your Personal Statement. Unless surefooted, try not to rush it out the door in a few hours or a day. Also, it is important to review what you have written, checking for mistakes and points you may have overlooked.
Sections of a Personal Statement
Technically, there are three major sections you must cover when writing your Personal Statement. While this is just a thumb-rule, you are at liberty to structure your Personal Statement as you wish, provided the intent and purpose is served. Remember to write with sincerity and maturity.
The three typical sections of a Personal Statement for Graduate School are:
(A) The Introduction This is where you can start with a narrative – a story, tale, anecdote, etc. How you begin will set the tone for the rest of your Personal Statement. Try and connect your passion with the field of choice and provide a glimpse of your intellect as well.
(B) The Mid-Section Bring in the details of your narrative and fill your content in this middle section, conveying as much as possible about the topic you have chosen while bringing out your true self in the bargain.
(C) The Conclusion Conclude with a strong bottom-line and closure. End your essay with a convincing interpretation of who you are, relating to why you are here to study further.
In addition to the three major sections of a Personal Statement for Graduate School, it is important to include points that illustrate your attributes and traits. Draw upon events and experiences that inspired you to reach where you are and eventually apply for the Program you are writing for. Showcase your ability to work under duress or in strenuous situations and the values you have picked up along your life journey.
Do make a note that some Universities have a specific requirement for Personal Statements. You may be asked to write about:
What specific lines of inquiry and research interest you and why
How your past studies, research the experience reflects on your future scholarly interests
Why you think you will excel in the Program and the particular college to which you are applying.
It is, therefore, necessary to read the instructions given to you carefully.
How to write a Personal Statement for Grad School
How to write a Personal Statement for grad school is a question of targeting what is expected out of you. Before you start, understand what kind of Personal Statement you are to prepare by taking note of specific questions that may have been asked. In general, writing a Personal Statement becomes easier when you know certain basic rules and have a topic you actually can write about. You should factor in a few tips and best practices before you get down to writing your Personal Statement. Here are a few that serve as guidelines; not all of them need to make their way into your Personal Statement:
Pick an uncommon topic with uncommon connections Topics that are about or relate to "telling the truth," "not cheating others," and such are best written by School Students. While applying for college, you should think of a topic that is hard to come by or has not been written about often. Avoid typical 'morals' that your parents would have spoken to you about in your pre-teen years. Search your life to date and choose a topic that you found most interesting, unusual, and evocative, something that left its mark on your life and brought about some change in you. Then, make connections to this topic or event – again, connections rarely made and not so evident at first sight.
Make a plot, write a story A story is always intriguing and exciting to read over a usually boring traditional essay of yourself. Try and write a series or sequence of events around your topic. Introduce a plot if there's a chance of doing so. This will provide you with ample room to stretch your imagination and create a piece that will be easier to write all the way.
Speak and be spoken to Writing a narrative as paragraph text is standard practice, no doubt. But turning that narrative into a perceivable incident by throwing in all the people involved will stir the reader's imagination. For example, replace could replace a mundane "I was scared of the dark" with: "What's stopping you, Tim?" asked Susan with a hint of irritation. "Nothing," said I, as if to say it was a stupid question to ask. "Go on then," she said, tugging at my sleeve. But how could I tell her that I was scared of the dark? In this example, the author's simple fact of being scared of the dark was enucleated by some simple dialogues. Granted, the incident may not have taken place as explained, but try and recollect what took place and introduce a second or third person to spice it all up a bit.
Don't lose sight of the theme Throughout your essay, always keep your eye on the ball; that is to say, never lose sight of what you are trying to convey. The theme of your piece should run like a scarlet thread from start to finish. Of course, you can step out of track when there is reason to do so, but don't get carried away and end up with another theme or topic altogether!
Laughter – the best medicine Remember the age-old saying "laughter is the best medicine"? Even if your topic or connections are 'deep' and insightful, explore ways of lightening the mood or see how you could sprinkle some light humor across your essay. However, a Personal Statement is not meant to be humorous from any conceivable angle, so do not dilute it and sully it with off-hand jokes and cheap one-liners. They won't help one bit!
Go easy with the intellect If it is not you, don't attempt to sound over intellectual or profound. Making a pretense of thinking and acting like a hermit or sage may convince only cursory readers, not serious ones. Be who you are and true to yourself. Don't cause the reader to believe that you are far less than you claim to be. Experienced readers can spot your pretense and set aside the rest of your essay to be read as entertainment on unusually boring evenings by the fireplace.
Portray independence and resilience Through your essay, try and show your strengths, your individuality, your independence, and resilience. Convey how you may or may not have stood your ground in a certain situation; how you were unshakable in your suppositions, or otherwise; how you did what you thought best at the time…and so on.
Create a twist to the tale Catching the reader off-guard is an excellent way to make your essay even more interesting than it may already be. Without losing sight of the theme and going astray too very far, try and introduce a twist in your 'story' if an opportunity presents itself. An unexpected turn in events in your narrative will add intrigue and stimulate the reader's interest further.
The devil is in the detail It is always a good idea to enucleate key points in your essay. As the saying goes – "the devil is in the detail," so make sure you have not left the reader hanging for want of understanding what you were trying to convey in the first place. Try and be precise with the time, people involved, the situation, the circumstances, factual data (if any) to add legitimacy to your article and help the reader paint the entire canvas in his or her mind.
Present the right context When you have to clarify certain points in your Personal Statement, refrain from going off-topic and out of context. Be careful to make contextual swerves when adrift from exacting points. The context keeps the reader engaged with the topic, rather than going astray and even disconnecting when off-context.
Pose a dilemma Depending on what you are writing about, try and introduce a dilemma you faced and expound how you dealt with this dilemma. The point here is not whether what you did was right or wrong; the point is to show your decision-making abilities despite the odds or adverse situations.
Be specific – it's about you! A Personal Statement's whole objective is to reveal your true self to the reader beyond the information you provide in an Application Form. Therefore, you need to link up any situation, event, or anecdote you may write about to you and your life. The reader needs to know how you were impacted and what the outcomes were.
Turn a perceived weakness into a critical strength Turning a perceived weakness into a critical strength is one of the best ways to persuade the reader to see and understand your pliancy when your back is to the wall. Making this point lends heft to the idea that you can turn a difficult situation around to your advantage.
Fill it up, but cut it short Writing endless pages does not get you anywhere. Strike a fair balance between what you want to convey, how much you want to convey and how long it would take to do so. Please don't make the Personal Statement long enough to make it overkill or boring. Stick to your topic, relay your points and leave the reader with something to take home.
Get to the bottom-line It is always good to conclude your entire essay in a nutshell, if possible. The end of the Personal Statement should ideally rehash your article's essence and give the reader some 'take-away' point or points that highlight your true self and spirit. Avoid vague and loose endings that leave much to discern. Last but not the least, in your essay, it should be evident that you have attained ample growth and insight and grown in stature over time. Make the content visceral and evocative to convince the reader that it is palpable, revealing what you think and how you think. On the other hand, if your university has asked for a more technically inclined Statement, see that your writing is more academic-oriented, answers specific questions asked, and targets your future at the college.
Important: While the question of how to write a Personal Statement has been addressed, an integral part of making it a compelling read lies in reviewing your essay. Consider this flow: First, write a rough copy of your Personal Statement as your thoughts flow and then turn this copy into the first draft. Revise this draft several times, making changes as you do, and prepare a second draft ensuring you have covered everything. Continue to revise the second draft and get a friend, family member, teacher/professor/mentor, or colleague to read it and provide you with feedback and suggestions. Once you have made changes to this second draft (if needed), write a final draft and review it at least a couple of times before you are ready to submit it. While reviewing, check your grammar, style, sentence structure, and spelling mistakes and typos.
What to Avoid When Writing a Personal Statement for Graduate School
It is very easy to get carried away when writing a Personal Statement for a Graduate School. One must always bear in mind the intent of a Personal Statement – it is not written for entertainment or amusement, neither is it a work of fiction or a novel. There are a few points and clichés you must try and avoid:
Overcoming Injury This topic or point is far too common and does not necessarily convey to the reader who you are. Superficially, it only gives the impression that you possess a strong physique.
Death of Tragedy One does not necessarily have to learn from a sad event such as death or a tragedy. While explaining death can set a sad tone to your article, tragedy is often hard to quantify and therefore best avoided. In a similar vein, abstain from detailing divorce, disease, and untold misery.
Losing a battle, but winning a war Do not write about your little battles and triumphs, for if you do, you may be perceived as shallow, and there may be other students with bigger battles and triumphs than yours! Moreover, the reader may surmise that you are applying for college to win and not to learn.
Why you chose the college for which you are writing your Personal Statement If such a question were important to a College, you would have been asked to write an answer for it specifically and in detail. Colleges do not want to know why you are applying; they want to KNOW YOU! They want YOU to tell them what kind of a person you are. But yes, if the question asked is academic-related, by all means, do answer it in that light.
Assertions, Convictions, and Beliefs Refrain from making strong assertions and convictions on controversial subjects and not explaining your personal, political, or religious beliefs until the university has asked questions in that direction.
Personal Statement Examples for Graduate School
There are plenty of Personal Statement examples for graduate school you can find on the internet. Writing one that focuses on your academic or professional credentials is comparatively easier than a more personal one. Here is a sample Personal Statement for graduate school that can make for a compelling and memorable read:
"Growing up the small town of Grand Junction, Colorado, had its ups and downs. As a child, I always aspired to be a musician, but musicians of fame were hard to come by in this rather quaint town, for me to awe and marvel. Quite naturally, my exposure to music and its stars was restricted to the few hours I was allowed to gape, complete with an open mouth, at the television. My excitement for music used to lead me to the bathroom often. I used to croon long and loud, and I was rather relieved to have found an audience in my neighbors. After all, they did not complain as my sister did, and I did not make much of our dog seeking shelter under the bed each time I broke into song. In the two elementary schools I attended, there were very gifted kids. Some aced their studies, some could brush replicas of our beautiful mountains on canvas, a few could shake a leg to racy tunes with form and enthusiasm, and then some took to athletics and sports, as fish would take to the water. Unfortunately for me, most of this brigade could not carry a tune in a bucket! I felt isolated and alone, with hardly anyone who shared my passion and love for music. A few years on, my voice broke, and I was elated, thinking that I had come closer to becoming the next Elvis Presley. My bathroom singing grew longer and louder than yore, but gradually, the neighbors seemed to have had enough of it and soon enough resorted to snide remarks at every opportunity. I, of course, made light of it and put it down to their envy. What I did not fathom is that my voice had changed completely but horridly. Years later, I was tactfully told that I had sounded akin to a frog crying out for help. But when we moved to Denver, all that changed. Let loose in a big city, and with a few more years added to my age, I devoured all the Jazz, Blues, Pop, Soft Rock, Country, Hip Hop, and of course, Classical Music I possibly could. For me, it was a dream come true; heavenly, I surmised. With overflowing levels of enthusiasm, I wasted no time signing up for the school band. In time, I gradually became obsessed with personal success on the stage – the key to social acceptance and 'fitting-in' at a new school. Consequently, I was compelled to make my mark and be the celebrated hero on stage, as some were in the sports arena. It was now that my academics took a back seat. I practiced singing long and hard, often in open parks and places that were peaceful and tranquil. Within weeks, however, my world came crashing down. At a talent show, I was booed off stage and had to live with the shame of featuring at the bottom of the winner's list. Dejected and rejected, I decided to hang in the horn. My academics, who had suffered a beating due to my foolhardiness, became a priority once again. But this time, it too had lost its zing; I treated it more like a job than a joy. No matter what I did from thereon, I always looked at myself as a failure because I couldn't sing. That view held ground for a whole term until one day, and I was told something that turned my life around. After an event that had just concluded at school, in which the school band had played, I stepped up to Mark, the lead vocalist, and said, "you know what? I would trade places with you any day!". Astonished, he said, "if I were as talented as you, I would have stood out and achieved something by now." At that moment, I was incredulous. What was he talking about, I wondered? But then I realized that others around me had recognized my talent, not as a vocalist, but as a musician. Their confidence in my talent prompted me to realize I could still be a musician, still end up on stage, but not sing! Instead of singing, I espied I should teach vocals and music to others. Being fairly gifted in academics allowed me to cradle the theory of music and vocals quickly. I listened to world-renowned singers, concentrated on guitar riffs and techniques, paid attention to percussion instruments in various genres of the subject, and compiled my arsenal of lessons. I signed up at local music clubs and registered with the Denver Musicians Association. I began teaching the school band a thing or two, polished their gig, and composed a few tunes, catapulting them to fame. During school breaks, I casually taught kids who had angelic voices but precious little guidance on what to do with them. I had now acquired flexibility, adaptability, discipline, and drive – all of which determined my success. It is this understanding and intellect that has made me a better student, friend, and of course, singer. I have now grown in stature and become a far rounded person than I thought I was. Instead of aiming for fame, perfection, and social acceptance, I am now at liberty to concentrate on the things I love. All of this change has re-inspired me to express myself better and turn a weakness into a strength. After all, a gift is still a gift – and we must cherish every gift we are blessed with. While I secretly continue to harbor a desire to be the world's best singer, I am more than happy to settle for making the world's best singers."
FAQs about Personal Statement for Graduate School
Additional Resources for writing Personal Statement for Graduate School
While you should compose and write your own Personal Statement for graduate school from scratch, there are some resources you could look into for ideas and suggestions to give you an easier start. But having said that, be warned that reading more samples of Personal Statements can leave you confused and frustrated. Make sure you know how much to look for and where and when to stop.
Purdue Online Writing Lab : Purdue Online Writing Lab offers a host of writing tips, tricks, and examples and is a wealth of information for documents other than Personal Statements as well.
Personal Statement Services : Personal Statement Services by Dr. Robert Edinger offers ready-to-edit samples of Personal Statements and other documents that may be required for admission to a College.
University of Nevada, Reno – University of Nevada, Reno (UNR) provides many great writing and speaking resources. Go through the UNR's link to understand citation styles, plan and organize documents, and research proper writing.
Grammarly is a free plugin for Microsoft Word documents that helps writers perform spell checks, grammar, formal writing suggestions, and a robust review of the written content.
ProWritingAid – ProWritingAid is a grammar checker, style editor, and writing mentor that many students use to write papers. This tool can also be used to write personal statements for graduate school.
Stay up to date
By entering your email address, you agree to the following – "This is footer content This is footer content This is footer content This is footer content This is footer content This is footer content This is footer content"
Testimonials
Free Resources
PrepScholar GRE Prep
Gre prep online guides and tips, 3 successful graduate school personal statement examples.
Looking for grad school personal statement examples? Look no further! In this total guide to graduate school personal statement examples, we'll discuss why you need a personal statement for grad school and what makes a good one. Then we'll provide three graduate school personal statement samples from our grad school experts. After that, we'll do a deep dive on one of our personal statement for graduate school examples. Finally, we'll wrap up with a list of other grad school personal statements you can find online.
Why Do You Need a Personal Statement?
A personal statement is a chance for admissions committees to get to know you: your goals and passions, what you'll bring to the program, and what you're hoping to get out of the program.  You need to sell the admissions committee on what makes you a worthwhile applicant. The personal statement is a good chance to highlight significant things about you that don't appear elsewhere on your application.
A personal statement is slightly different from a statement of purpose (also known as a letter of intent). A statement of purpose/letter of intent tends to be more tightly focused on your academic or professional credentials and your future research and/or professional interests.
While a personal statement also addresses your academic experiences and goals, you have more leeway to be a little more, well, personal. In a personal statement, it's often appropriate to include information on significant life experiences or challenges that aren't necessarily directly relevant to your field of interest.
Some programs ask for both a personal statement and a statement of purpose/letter of intent. In this case, the personal statement is likely to be much more tightly focused on your life experience and personality assets while the statement of purpose will focus in much more on your academic/research experiences and goals.
However, there's not always a hard-and-fast demarcation between a personal statement and a statement of purpose. The two statement types should address a lot of the same themes, especially as relates to your future goals and the valuable assets you bring to the program. Some programs will ask for a personal statement but the prompt will be focused primarily on your research and professional experiences and interests. Some will ask for a statement of purpose but the prompt will be more focused on your general life experiences.
When in doubt, give the program what they are asking for in the prompt and don't get too hung up on whether they call it a personal statement or statement of purpose. You can always call the admissions office to get more clarification on what they want you to address in your admissions essay.
Quick side note: we've created the world's leading online GRE prep program that adapts to you and your strengths and weaknesses. Not sure what to study? Confused by how to improve your score? We give you minute by minute guide.
You don't NEED a prep program to get a great GRE score. But we believe PrepScholar is the best GRE prep program available right now , especially if you find it hard to organize your study schedule and don't know what to study .
Click here to learn how you can improve your GRE score by 7 points, guaranteed .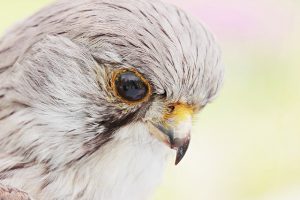 What Makes a Good Grad School Personal Statement?
A great graduate school personal statement can come in many forms and styles. However, strong grad school personal statement examples all share the same following elements:
A Clear Narrative
Above all, a good personal statement communicates clear messages about what makes you a strong applicant who is likely to have success in graduate school. So to that extent, think about a couple of key points that you want to communicate about yourself and then drill down on how you can best communicate those points. (Your key points should of course be related to what you can bring to the field and to the program specifically).
You can also decide whether to address things like setbacks or gaps in your application as part of your narrative. Have a low GPA for a couple semesters due to a health issue? Been out of a job for a while taking care of a family member? If you do decide to explain an issue like this, make sure that the overall arc is more about demonstrating positive qualities like resilience and diligence than about providing excuses.
Specific Examples
A great statement of purpose uses specific examples to illustrate its key messages. This can include anecdotes that demonstrate particular traits or even references to scholars and works that have influenced your academic trajectory to show that you are familiar and insightful about the relevant literature in your field.
Just saying "I love plants," is pretty vague. Describing how you worked in a plant lab during undergrad and then went home and carefully cultivated your own greenhouse where you cross-bred new flower colors by hand is much more specific and vivid, which makes for better evidence.
A strong personal statement will describe why you are a good fit for the program, and why the program is a good fit for you. It's important to identify specific things about the program that appeal to you, and how you'll take advantage of those opportunities. It's also a good idea to talk about specific professors you might be interested in working with. This shows that you are informed about and genuinely invested in the program.
Strong Writing
Even quantitative and science disciplines typically require some writing, so it's important that your personal statement shows strong writing skills. Make sure that you are communicating clearly and that you don't have any grammar and spelling errors. It's helpful to get other people to read your statement and provide feedback. Plan on going through multiple drafts.
Another important thing here is to avoid cliches and gimmicks. Don't deploy overused phrases and openings like "ever since I was a child." Don't structure your statement in a gimmicky way (i.e., writing a faux legal brief about yourself for a law school statement of purpose). The first will make your writing banal; the second is likely to make you stand out in a bad way.
Appropriate Boundaries
While you can be more personal in a personal statement than in a statement of purpose, it's important to maintain appropriate boundaries in your writing. Don't overshare anything too personal about relationships, bodily functions, or illegal activities. Similarly, don't share anything that makes it seem like you may be out of control, unstable, or an otherwise risky investment. The personal statement is not a confessional booth. If you share inappropriately, you may seem like you have bad judgment, which is a huge red flag to admissions committees.
You should also be careful with how you deploy humor and jokes. Your statement doesn't have to be totally joyless and serious, but bear in mind that the person reading the statement may not have the same sense of humor as you do. When in doubt, err towards the side of being as inoffensive as possible.
Just as being too intimate in your statement can hurt you, it's also important not to be overly formal or staid. You should be professional, but conversational.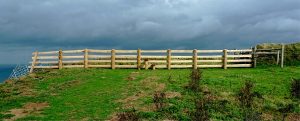 Graduate School Personal Statement Examples
Our graduate school experts have been kind enough to provide some successful grad school personal statement examples. We'll provide three examples here, along with brief analysis of what makes each one successful.
Sample Personal Statement for Graduate School 1
PDF of Sample Personal Statement 1 – Japanese Studies
For this Japanese Studies master's degree, the applicant had to provide a statement of purpose outlining her academic goals and experience with Japanese and a separate personal statement describing her personal relationship with Japanese Studies and what led her to pursue a master's degree.
Here's what's successful about this personal statement:
An attention-grabbing beginning: The applicant begins with the statement that Japanese has never come easily to her and that it's a brutal language to learn. Seeing as how this is an application for a Japanese Studies program, this is an intriguing beginning that makes the reader want to keep going.
A compelling narrative: From this attention-grabbing beginning, the applicant builds a well-structured and dramatic narrative tracking her engagement with the Japanese language over time. The clear turning point is her experience studying abroad, leading to a resolution in which she has clarity about her plans. Seeing as how the applicant wants to be a translator of Japanese literature, the tight narrative structure here is a great way to show her writing skills.
Specific examples that show important traits: The applicant clearly communicates both a deep passion for Japanese through examples of her continued engagement with Japanese and her determination and work ethic by highlighting the challenges she's faced (and overcome) in her study of the language. This gives the impression that she is an engaged and dedicated student.
Overall, this is a very strong statement both in terms of style and content. It flows well, is memorable, and communicates that the applicant would make the most of the graduate school experience.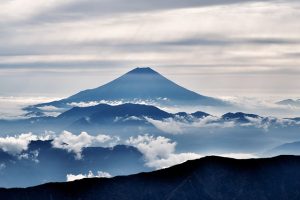 Sample Personal Statement for Graduate School 2
PDF of Sample Graduate School Personal Statement 2 – Musical Composition
This personal statement for a Music Composition master's degree discusses the factors that motivate the applicant to pursue graduate study.
Here's what works well in this statement:
The applicant provides two clear reasons motivating the student to pursue graduate study: her experiences with music growing up, and her family's musical history. She then supports those two reasons with examples and analysis.
The description of her ancestors' engagement with music is very compelling and memorable. The applicant paints her own involvement with music as almost inevitable based on her family's long history with musical pursuits.
The applicant gives thoughtful analysis of the advantages she has been afforded that have allowed her to study music so extensively. We get the sense that she is insightful and empathetic—qualities that would add greatly to any academic community.
This is a strong, serviceable personal statement. And in truth, given that this for a masters in music composition, other elements of the application (like work samples) are probably the most important.  However, here are two small changes I would make to improve it:
I would probably to split the massive second paragraph into 2-3 separate paragraphs. I might use one paragraph to orient the reader to the family's musical history, one paragraph to discuss Giacomo and Antonio, and one paragraph to discuss how the family has influenced the applicant. As it stands, it's a little unwieldy and the second paragraph doesn't have a super-clear focus even though it's all loosely related to the applicant's family history with music.
I would also slightly shorten the anecdote about the applicant's ancestors and expand more on how this family history has motivated the applicant's interest in music. In what specific ways has her ancestors' perseverance inspired her? Did she think about them during hard practice sessions? Is she interested in composing music in a style they might have played? More specific examples here would lend greater depth and clarity to the statement.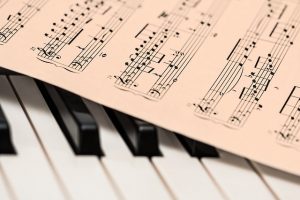 Sample Personal Statement for Graduate School 3
PDF of Sample Graduate School Personal Statement 3 – Public Health
This is my successful personal statement for Columbia's Master's program in Public Health. We'll do a deep dive on this statement paragraph-by-paragraph in the next section, but I'll highlight a couple of things that work in this statement here:
Want to improve your GRE score by 7 points?  We have the industry's leading GRE prep program. Built by world-class instructors with 99th percentile GRE scores , the program learns your strengths and weaknesses through machine learning data science, then customizes your prep program to you so you get the most effective prep possible.
Try our 5-day full access trial for free:
This statement is clearly organized. Almost every paragraph has a distinct focus and message, and when I move on to a new idea, I move on to a new paragraph with a logical transitions.
This statement covers a lot of ground in a pretty short space. I discuss my family history, my goals, my educational background, and my professional background. But because the paragraphs are organized and I use specific examples, it doesn't feel too vague or scattered.
In addition to including information about my personal motivations, like my family, I also include some analysis about tailoring health interventions with my example of the Zande. This is a good way to show off what kinds of insights I might bring to the program based on my academic background.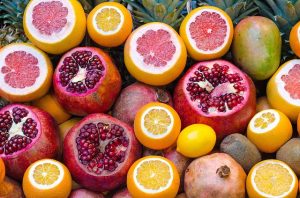 Grad School Personal Statement Example: Deep Dive
Now let's do a deep dive, paragraph-by-paragraph, on one of these sample graduate school personal statements. We'll use my personal statement that I used when I applied to Columbia's public health program.
Paragraph One: For twenty-three years, my grandmother (a Veterinarian and an Epidemiologist) ran the Communicable Disease Department of a mid-sized urban public health department. The stories of Grandma Betty doggedly tracking down the named sexual partners of the infected are part of our family lore. Grandma Betty would persuade people to be tested for sexually transmitted diseases, encourage safer sexual practices, document the spread of infection and strive to contain and prevent it. Indeed, due to the large gay population in the city where she worked, Grandma Betty was at the forefront of the AIDS crises, and her analysis contributed greatly towards understanding how the disease was contracted and spread. My grandmother has always been a huge inspiration to me, and the reason why a career in public health was always on my radar.
This is an attention-grabbing opening anecdote that avoids most of the usual cliches about childhood dreams and proclivities. This story also subtly shows that I have a sense of public health history, given the significance of the AIDs crisis for public health as a field.
It's good that I connect this family history to my own interests. However, if I were to revise this paragraph again, I might cut down on some of the detail because when it comes down to it, this story isn't really about me. It's important that even (sparingly used) anecdotes about other people ultimately reveal something about you in a personal statement.
Paragraph Two: Recent years have cemented that interest. In January 2012, my parents adopted my little brother Fred from China. Doctors in America subsequently diagnosed Fred with Duchenne Muscular Dystrophy (DMD). My parents were told that if Fred's condition had been discovered in China, the (very poor) orphanage in which he spent the first 8+ years of his life would have recognized his DMD as a death sentence and denied him sustenance to hasten his demise.
Here's another compelling anecdote to help explain my interest in public health. This is an appropriately personal detail for a personal statement—it's a serious thing about my immediate family, but it doesn't disclose anything that the admissions committee might find concerning or inappropriate.
If I were to take another pass through this paragraph, the main thing I would change is the last phrase. "Denied him sustenance to hasten his demise" is a little flowery. "Denied him food to hasten his death" is actually more powerful because it's clearer and more direct.
Paragraph Three: It is not right that some people have access to the best doctors and treatment while others have no medical care. I want to pursue an MPH in Sociomedical Sciences at Columbia because studying social factors in health, with a particular focus on socio-health inequities, will prepare me to address these inequities. The interdisciplinary approach of the program appeals to me greatly as I believe interdisciplinary approaches are the most effective way to develop meaningful solutions to complex problems.
In this paragraph I make a neat and clear transition from discussing what sparked my interest in public health and health equity to what I am interested in about Columbia specifically: the interdisciplinary focus of the program, and how that focus will prepare me to solve complex health problems. This paragraph also serves as a good pivot point to start discussing my academic and professional background.
Paragraph Four: My undergraduate education has prepared me well for my chosen career. Understanding the underlying structure of a group's culture is essential to successfully communicating with the group. In studying folklore and mythology, I've learned how to parse the unspoken structures of folk groups, and how those structures can be used to build bridges of understanding. For example, in a culture where most illnesses are believed to be caused by witchcraft, as is the case for the Zande people of central Africa, any successful health intervention or education program would of necessity take into account their very real belief in witchcraft.
In this paragraph, I link my undergraduate education and the skills I learned there to public health. The (very brief) analysis of tailoring health interventions to the Zande is a good way to show insight and show off the competencies I would bring to the program.
Paragraph Five: I now work in the healthcare industry for one of the largest providers of health benefits in the world. In addition to reigniting my passion for data and quantitative analytics, working for this company has immersed me in the business side of healthcare, a critical component of public health.
This brief paragraph highlights my relevant work experience in the healthcare industry. It also allows me to mention my work with data and quantitative analytics, which isn't necessarily obvious from my academic background, which was primarily based in the social sciences.
Paragraph Six: I intend to pursue a PhD in order to become an expert in how social factors affect health, particularly as related to gender and sexuality. I intend to pursue a certificate in Sexuality, Sexual Health, and Reproduction. Working together with other experts to create effective interventions across cultures and societies, I want to help transform health landscapes both in America and abroad.
This final paragraph is about my future plans and intentions. Unfortunately, it's a little disjointed, primarily because I discuss goals of pursuing a PhD before I talk about what certificate I want to pursue within the MPH program! Switching those two sentences and discussing my certificate goals within the MPH and then mentioning my PhD plans would make a lot more sense.
I also start two sentences in a row with "I intend," which is repetitive.
The final sentence is a little bit generic; I might tailor it to specifically discuss a gender and sexual health issue, since that is the primary area of interest I've identified.
This was a successful personal statement; I got into (and attended!) the program. It has strong examples, clear organization, and outlines what interests me about the program (its interdisciplinary focus) and what competencies I would bring (a background in cultural analysis and experience with the business side of healthcare). However, a few slight tweaks would elevate this statement to the next level.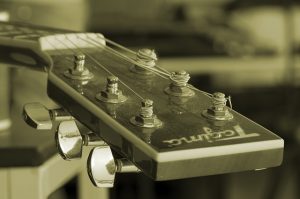 Graduate School Personal Statement Examples You Can Find Online
So you need more samples for your personal statement for graduate school? Examples are everywhere on the internet, but they aren't all of equal quality.
Most of examples are posted as part of writing guides published online by educational institutions. We've rounded up some of the best ones here if you are looking for more personal statement examples for graduate school.
Penn State Personal Statement Examples for Graduate School
This selection of ten short personal statements for graduate school and fellowship programs offers an interesting mix of approaches. Some focus more on personal adversity while others focus more closely on professional work within the field.
The writing in some of these statements is a little dry, and most deploy at least a few cliches. However, these are generally strong, serviceable statements that communicate clearly why the student is interested in the field, their skills and competencies, and what about the specific program appeals to them.
Cal State Sample Graduate School Personal Statements
These are good examples of personal statements for graduate school where students deploy lots of very vivid imagery and illustrative anecdotes of life experiences. There are also helpful comments about what works in each of these essays.
Want to improve your GRE score by 7+ points?
Check out our best-in-class online GRE prep program . We guarantee your money back if you don't improve your GRE score by 7 points or more.
PrepScholar GRE is entirely online, and it customizes your prep program to your strengths and weaknesses . We also feature 2,000 practice questions , official practice tests, 150 hours of interactive lessons, and 1-on-1 scoring and feedback on your AWA essays.
Check out our 5-day free trial now:
However, all of these statements are definitely pushing the boundaries of acceptable length, as all are above 1000 and one is almost 1500 words! Many programs limit you to 500 words; if you don't have a limit, you should try to keep it to two single-spaced pages at most (which is about 1000 words).
University of Chicago Personal Statement for Graduate School Examples
These examples of successful essays to the University of Chicago law school cover a wide range of life experiences and topics. The writing in all is very vivid, and all communicate clear messages about the students' strengths and competencies.
Note, however, that these are all essays that specifically worked for University of Chicago law school. That does not mean that they would work everywhere. In fact, one major thing to note is that many of these responses, while well-written and vivid, barely address the students' interest in law school at all! This is something that might not work well for most graduate programs.
Wheaton College Personal Statement for Graduate School Sample 10
This successful essay for law school from a Wheaton College undergraduate does a great job tracking the student's interest in the law in a compelling and personal way. Wheaton offers other graduate school personal statement examples, but this one offers the most persuasive case for the students' competencies. The student accomplishes this by using clear, well-elaborated examples, showing strong and vivid writing, and highlighting positive qualities like an interest in justice and empathy without seeming grandiose or out of touch.
Wheaton College Personal Statement for Graduate School Sample 1
Based on the background information provided at the bottom of the essay, this essay was apparently successful for this applicant. However, I've actually included this essay because it demonstrates an extremely risky approach. While this personal statement is strikingly written and the story is very memorable, it could definitely communicate the wrong message to some admissions committees. The student's decision not to report the drill sergeant may read incredibly poorly to some admissions committees. They may wonder if the student's failure to report the sergeant's violence will ultimately expose more soldiers-in-training to the same kinds of abuses. This incident perhaps reads especially poorly in light of the fact that the military has such a notable problem with violence against women being covered up and otherwise mishandled
It's actually hard to get a complete picture of the student's true motivations from this essay, and what we have might raise real questions about the student's character to some admissions committees. This student took a risk and it paid off, but it could have just as easily backfired spectacularly.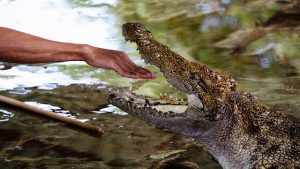 Key Takeaways: Graduate School Personal Statement Examples
In this guide, we discussed why you need a personal statement and how it differs from a statement of purpose. (It's more personal!)
We also discussed what you'll find in a strong sample personal statement for graduate school:
A clear narrative about the applicant and why they are qualified for graduate study.
Specific examples to support that narrative.
Compelling reasons why the applicant and the program are a good fit for each other.
Strong writing, including clear organization and error-free, cliche-free language.
Appropriate boundaries—sharing without over-sharing.
Then, we provided three strong graduate school personal statement examples for different fields, along with analysis. We did a deep-dive on the third statement.
Finally, we provided a list of other sample grad school personal statements online.
What's Next?
Want more advice on writing a personal statement ? See our guide.
Writing a graduate school statement of purpose? See our statement of purpose samples  and a nine-step process for writing the best statement of purpose possible .
If you're writing a graduate school CV or resume, see our how-to guide to writing a CV , a how-to guide to writing a resume , our list of sample resumes and CVs , resume and CV templates , and a special guide for writing resume objectives .
Need stellar graduate school recommendation letters ? See our guide.
See our 29 tips for successfully applying to graduate school .
Ready to improve your GRE score by 7 points?
Author: Ellen McCammon
Ellen is a public health graduate student and education expert. She has extensive experience mentoring students of all ages to reach their goals and in-depth knowledge on a variety of health topics. View all posts by Ellen McCammon
Free Samples
Premium Essays
Editing Services Editing Proofreading Rewriting
Extra Tools Essay Writing Service Essay Writer Essay Topic Generator Thesis Generator Citation Generator GPA Calculator Study Guides Donate Paper
Essay Writing Help
About Us About Us Testimonials FAQ
Studentshare
Personal statement for graduate school
For graduate school - Personal Statement Example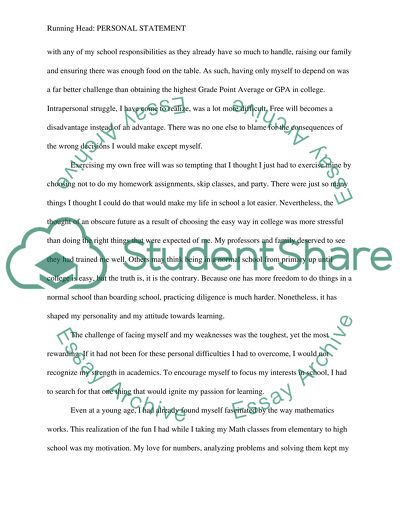 Subject: Statistics
Type: Personal Statement
Level: College
Pages: 4 (1000 words)
Downloads: 2
Author: vtillman
Extract of sample "For graduate school"
That night was the turning point in my life. It made me realize a few things that I should be grateful for. However, feeling appreciative of these amazing gifts was not the only way to express my gratitude for what I have been privileged to possess. Rather, it is the contribution I could make in the society in order to share what I have been fortunate to have that actually matters. I understood right at that moment that the only way I could repay my parents for all the sacrifices they made for me in getting a good education is to do what my father had hoped I could do best in the society; that is, to help and share my knowledge in the field of Applied Math and Statistics.
As the years passed, I have come to realize that the road to my goal was not that easy. Like most students who grew up in a normal school in the United States, every day was a challenge. I went to class, wanting to excel. Unlike others who go to a boarding school where they are disciplined in a stricter way than in a normal school, no one supervised my performances in the classroom. As such, I could have been lazy and lax in my studies. Although my parents were furnished with my grades, they do not get involved in my scholastic performance.
It was not because my parents did not support me and help me with my responsibilities in school. Rather, it was their trust in me. They allowed me to direct my studies, from elementary to college and even at present. Furthermore, I did not want to bother my parents with any of my school responsibilities as they already have so much to handle, raising our family and ensuring there was enough food on the table. As such, having only myself to depend on was a far better challenge than obtaining the highest Grade Point Average or GPA in college.
Intrapersonal struggle, I have come to realize, was a lot more difficult. Free will becomes a disadvantage instead of an advantage. There was no one else to blame for the consequences of the wrong decisions I would make except myself. Exercising my own free will was so tempting that I thought I just had to exercise mine by choosing not to do my homework assignments, skip classes, and party. There were just so many things I thought I could do that would make my life in school a lot easier. Nevertheless, the thought of an obscure future as a result of choosing the easy way in college was more stressful than doing the right things that were expected of me.
My professors and family deserved to see they had trained me well. Others may think being in a normal school from primary up until college is easy, but the truth is, it is the contrary. Because one has more freedom to do things in a normal school than boarding school, practicing diligence is much harder. Nonetheless, it has shaped my personality and my attitude towards learning. The challenge of facing myself and my weaknesses was the toughest, yet the most rewarding. If it had not been for these personal difficulties I had to overcome, I would not recognize my strength in academics.
To encourage myself to focus my interests in school, I had to search for that one thing that would ignite my passion for learning. Even at a young age, I had already found myself fascinated by the way mathematics works. This realization of the fun I had while I taking my Math classes from elementary to high school was my motivation. My love for numbers, analyzing problems and solving them kept my life in school on track. I wanted things to be as precise as they could be, just as
Graduate Program
Personal Swot Analysis - Oneself / Myself
school uniforms
Cited: 0 times
Copy Citation Citation is copied Copy Citation Citation is copied Copy Citation Citation is copied
CHECK THESE SAMPLES OF Personal statement for graduate school
Personal statement to apply preparatory course of graduate school in uk, personal statement for applying graduate school in ms in information system, medical laboratory science application, graduate school of mechanical engineering personal statement for admission, bureau of labor statistics, how the world has shaped dreams and aspirations, qualifying as a health visitor, university of miami graduate business school.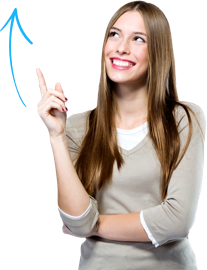 TERMS & CONDITIONS
PRIVACY POLICY
COOKIES POLICY
Admission Essay
Statement of Purpose
Personal Statement
Recommendation Letter
Motivation Letter
Cover Letter
Supplemental Essay
Letter of Continued Interest
Scholarship Essay
Role Model Essay
Our Editors
College Admission Essay Examples
College Cover Letter Examples
College Personal Statement Examples
Graduate Personal Statement Examples
Graduate Statement of Purpose Examples
MBA Essay Examples
MBA Personal Statement Examples
MBA Resume Examples
MBA Recommendation Letter Examples
Medical School Personal Statement Examples
Medical School Recommendation Letter Examples
Pricing Plans
Public Health
Dissertation
Academic Editing
Personal statement examples for graduate school: what is the prompt?
When doing something that can completely determine your future, people don't neglect to use all the possible prompts and clues that are even available. One of those is personal statement examples for graduate school.
Entering grad school is a tough process that demands concentration, attention, and effort. To complete this task successfully, you have to be aware of the conditions provided for the admissions process. As a rule, an integral part of the application submission process is providing the admissions committee with several essays. They are supposed to uncover the deepest corners of your personality and make or break your admissions. With the help of essays submission, the admissions committee determines the applicants who can become the perfect match for the grad school community further. And here, we can start our conversation about the importance of graduate school personal statement examples.
You may wonder about the aim of these samples. What are they intended to change in your application, or what profit can you receive after perusing them? The thing is that samples are crucial papers in the context of any essay creation. First of all, with the help of samples, you can understand the pattern of the work that must be done and create your own essay more quickly and more effectively. However, these are not the only advantages you can get after using the samples. Using them allows you to note some useful features that can be used in your essay. For instance, it can be a trick related to the structure of your own paper, or it can be a grammar construction that can make your thoughts more clear and add some context to what you have already written. These all things would be impossible without personal statement examples for graduate school.
Reading samples isn't always about noticing some specific and useful features for your essay. It is also about the inspiration you can receive from reading some stories about someone's success. When having such examples in front of your eyes, you can fully immerse yourself in the reading part and recollect some achievements you had but didn't pay attention to their value. People usually mention their best experiences and situations in their essays. You can also do the same after reading the samples and realizing that you are also the person whose experiences are worth becoming the successful sample personal statement for graduate school.
Also, when applying for a place in a particular grad school and having admission to it set as a goal, you can understand the approximate experience and life outlook of the people who have already graduated or entered this graduate program. Each of the grad schools has its own environment, values, curricular and extracurricular activities. Therefore, they have the challenging task of choosing the perfect candidates to join the community around all the willing applicants. They may all be excellent people with great experiences, but with the help of samples, you can understand the average personality type that is a perfect fit for grad school. Also, you can estimate whether you can match the community or not. And that all can be possible with the help of graduate school personal statement examples.
Personal statement for graduate school examples: how to use them?
We have already described the aim of personal statement for graduate school examples. It is pretty clear and understandable. However, many people wonder how to use these samples to get every crumb of advantages. Therefore, we have prepared several ways to make the process of using personal statement samples better, and you can spend time reading them with the full advantage.
Yes, the first and the most obvious way to use samples is simply to read them. The more samples you read, the more information you notice and, therefore, keep in mind. So, it is obvious that with this knowledge base, it will be easier for you to complete the task of creating your own essay. You will have the approximate pattern in your mind, and while writing your personal statement, some of the features you noticed in that personal statement for graduate school examples may arise. Therefore, the workflow will go faster and easier as you will have enough background knowledge for writing the essay.
Note down everything you find interesting or meaningful. Samples are the unique knowledge bases by themselves. Many different people have created a great deal of different essays. Various mindsets, outlooks on life, and background experiences are put into words in those essays. Try to write down everything that catches your attention and what you find interesting. In this way, you can get a list of clues that will help you write your own paper. Personal statement for graduate school examples is a huge base of ideas you can transfer to your paper.
Find examples of personal statements that are related to your target field of education and the graduate school you want to enter. In this way, you can find some examples of experiences that are similar to yours. Therefore, you can understand a pattern and the way in which people represented their life in the essay. Also, you can realize how to present your background. However, be careful with such examples and remember that it is prohibited to copy any information from those samples. Personal statement for graduate school examples can put an idea in your mind, but they shouldn`t become your own essays. Remember that admissions committees can check everything. Therefore, use these essays as examples but not as ready-to-submit essays.
Why is it a great idea to use sample graduate school personal statement from EssayEdge?
When searching for a great sample graduate school personal statement, it is important to know that this essay is checked and undoubtedly successful. Nobody wants to use a bad example and look up to it as it can lead to the bad outcome of your own essay. As a result, you can even have a failed application. Therefore, to avoid such troubles, we recommend using the samples that are available on our website. We do care about the quality of your essay; thus, we pay huge attention to the things we provide for our customers.
Therefore, when referring to the samples we have, you can be sure that they all are checked and reviewed by our professional essay editor. If you want your own essay to be as sample graduate school personal statement you found anywhere; you can refer to our highly proficient essay editing service. We know how to make your essay unique and unforgettable.
The advantages of using our sample essays are uncountable, but we have highlighted several ones that we find the most important.
The samples are completely and comprehensively checked! Our professional editors with more than twenty years of experience have checked all samples, so you can be confident that their quality is on the highest level possible. Therefore, you can be aware of the basics of structure, lexis usage, and transitions that are particularly important and usually used when writing the perfect personal statement. Sample graduate school personal statement at EssayEdge is a great example of a successful essay that can be useful for every applicant.
They can help you develop or even invent your own writing style! Unfortunately, writing essays or other papers isn't an assignment that is assigned regularly for many applicants. Thus, many of them struggle to complete this task correctly. We understand how crucial it is to write the perfect essay and develop thoughts correctly. Especially when admissions officers are looking for people who are unique and their writing style that is supposed to reflect the applicant's personality is also considered to be unique. Reading, or simply looking through the sample essays, is the thing that can help develop the unique writing style. Sample graduate school personal statement can give the general idea of writing styles and their specific and unique features on the whole. Therefore, the samples at EssayEdge are what you need.
Our samples are completely free! Yes, we do care about your convenience and effort when preparing for the admissions process. Therefore, our sample essays are free to download. All you need to do is to fill in sing in your personal profile at our site or create your own new one. After these easy and quick steps, you can feel free to download any essay you need from our samples page. Also, if you want to enhance your future essay, you will be able to use your profile to order the services available at our site, and you won't have to worry about creating a new account. Just sign in, and be ready to discover the new opportunities with our essay editing service.
Sample personal statement for graduate school: what do they can clarify?
Understanding the features of essay structure! Each essay is a unique document with a specific aim, and every type of those essay has its structural peculiarities. Sample personal statement for graduate school can provide you with the pattern that is suitable for a certain essay. For instance, you can understand what information should be included in each paragraph and how to structure your thoughts correctly to make the narrative engaging and readable. Understanding the appropriate structure for every essay can help you state your thoughts in an outstanding way.
Understanding the flow of the information!  It is kind of related to the structure issue. However, in this case, we are talking about the sequence of a presentation. Sample personal statement for graduate school can provide you with a clue on presenting the data you want to include in your essay to engage and catch the readers. You can understand what facts are usually included and the sequence of them in the text, so it becomes an interesting and kind of a worthy essay.
Understanding the writing style that suits your needs the best! Every essay that you may have written has had different writing styles. For some essays, it is appropriate to stick to strict guidelines and follow each provided rule. However, there are some essays that can only become better if you deviate from the standard. Sample personal statement for graduate school is the chance to understand how the accepted students behaved in that situation.
What mistakes to avoid when using sample of personal statement for graduate school?
The mistakes related to sample of personal statement for graduate school can be divided into two groups. First, the most common is plagiarism and violation of personal rights, which usually occurs in institutions where students buy papers online. The second group includes the following errors that frequently occur because of lack of knowledge or ignorance: lack of clarity, unnecessary words/phrases or sentences, meaningless statements that students try to copy and use in their own essays.
It is important to remember that it is not easy writing good content all by yourself without any help from professionals. So if you need sample of personal statement for graduate school for your application with high quality, do not hesitate to use our examples! They are checked and error-free, so you can be certain that no mistakes may arise during the creation of your essay.
We have gathered the most common mistakes that can happen to students when using samples.
Unnecessary words, phrases, or sentences that are provided in the sample essay;
Lack of clear goals and purposes that a student mentioned and presented in the sample essay;
The lack of specific information about the education process and reasons why you want to study graduate school;
Missing thesis statement (purpose) and vagueness in the topic selection if the topic isn't provided;
Vague expressions that mean nothing for the reader, such as "to succeed," "to be successful," etc. These words happen too often in the essays, and, as a rule, students use them without clear examples. Therefore, if you see such a phrase in sample of personal statement for graduate school, try to avoid such phrases;
Sentences that start with conjunctions such as 'and, 'but' etc.;
The same examples are used multiple times throughout your essay. If you want to use a story to illustrate a certain situation, do not tell it again as a different example. It is also important to avoid recurrence of some words and phrases that you have used before;
Using overcomplicated lexis that you can't explain in your own words. There are cases when people see some words in the samples and think that they are appropriate to use in their own essays. However, when the admissions committee asks an applicant about the definition of this word at the interview, people can get lost and fail the interview. Therefore, if you see the word in sample of personal statement for graduate school, and you want to take it over to your essay, be certain that you can explain everything.
The use of incorrect verbs or prepositions;
Using passive voice instead of active one;
Verbosity – wordiness and excessiveness in wording/phrasing/sentences, etc. In this case, try referring to a professional essay editor who can help you enhance your writing and make it outstanding.
To use samples for the whole, we have prepared some tips that you can use. If you need more personal assistance, you can always refer to our editor, who knows how to make your essay better. Therefore, here are some tips on taking the full advantage of sample of personal statement for graduate school.
Don't begin with "I want to study graduate school because…" Always think of the things that you really care about and how this decision is beneficial for you, and why pursuing your academic dreams is important for you personally. This will help demonstrate both passion and ambition, which are very important in writing personal statements. Write a clear thesis statement that will highlight your future plans and goals, providing readers with an insight into what you want to achieve as well as enthusiasm on the part of admission committee members to find out more about such an ambitious person as you are. Use sample of personal statement for graduate school that kind of related to this pattern to achieve success in your admissions. It should include education information (type of institution/field/program etc.) as well as reasons why this path is so significant for you.
Focus on your personal qualities, experiences, and achievements that make you stand out from the crowd. Those can be related to academic or extracurricular (sports, volunteer work, etc.) activities. Try giving examples that will help demonstrate your skills and what value they will bring to the educational environment of your future school/college/university etc. Look for the sample of personal statement for graduate school that was submitted to your target grad school. In this way, you can get to know what to include in your essay and how to write it.
Use precise and concise wording and wording that you feel comfortable with. If it feels unnatural, try rewriting sentences or parts of them without changing the meaning, though. To cope with this challenging task correctly, you can refer to our professional editors, who are ready to help you at any moment you feel you need more guidance and personal assistance.
Don't hesitate to use personal statements samples if you feel that you can't cope with the task of writing on your own as they are to guide you towards successful writing! It is not plagiarism but simply a tool for your paper improvement. You can always use our service if you need sample of personal statement for graduate school for free.
EssayEdge is ready to help at any stage of the process: from figuring out how to write one in the first place, through getting inspiration from essay examples, and checking grammar and style afterward. We provide editing and proofreading services for your successful admissions as we do care about the results of your application. If you decide to use our services, you can be assured that your essay will be the one that is worth noticing and standing out among other applicants' essays.
The graduate personal statement tells the admission committee about you as a prospective applicant, your strength, and experiences that have made you. It is one of the most important documents, as by providing information about yourself, stating your skills, goals, and interests you will connect them with the prospective studying in the preferred graduate school, thus earning a spot at the university.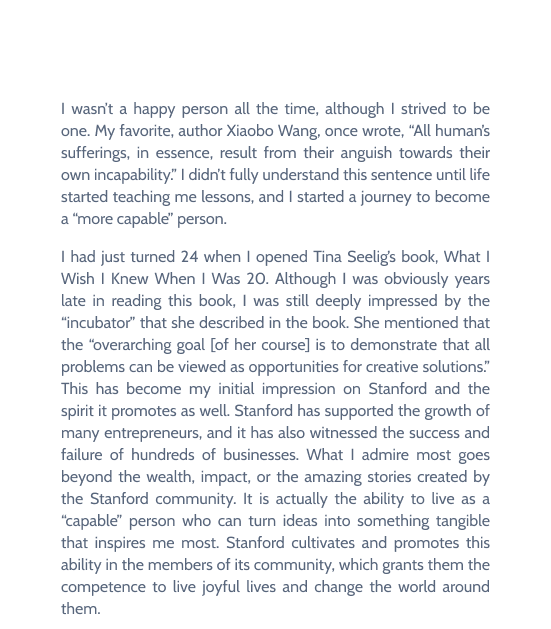 Graduate Personal Statement Samples
View these graduate personal statement samples with the before and after work of our editors and compare how thorough editing can make the writing more persuasive. To have permission please register at our site.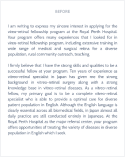 Need Brilliant Personal Statement?
2 phone sessions with editor
14 days of email support from editor
Frequently Asked Questions
Please check Frequently Asked Questions to learn more about our service and the ways we can help with your school application.
How can I get samples at EssayEdge?
Can i use essay examples as my application essays if they present my interest in an educational institution, what can i do with examples, can i be sure that the sample is error-free.
Check our FAQ for more detailed information
Featured Articles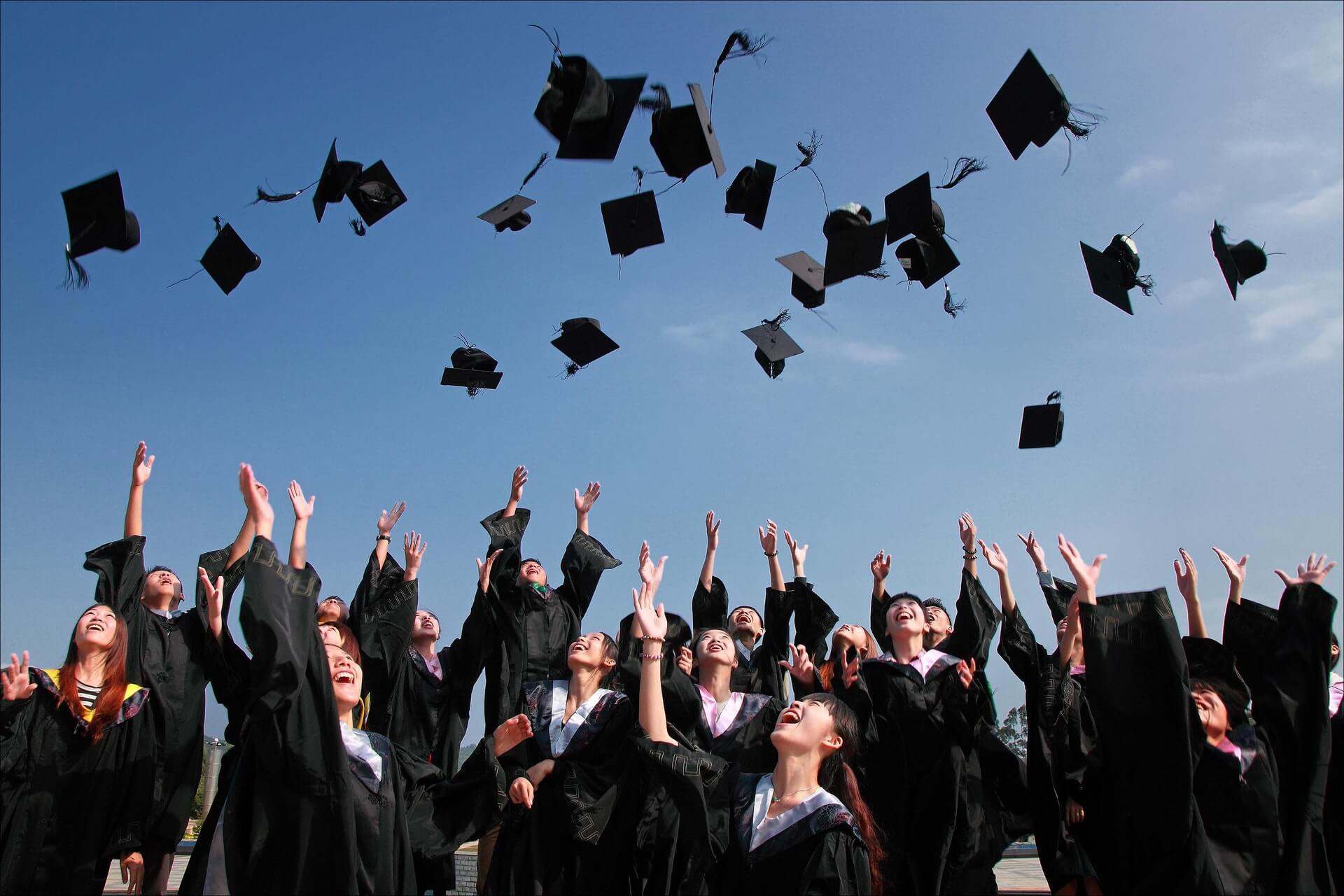 Every student has a strong desire to enter the most prestigious university and get the best background for a future… Continue Reading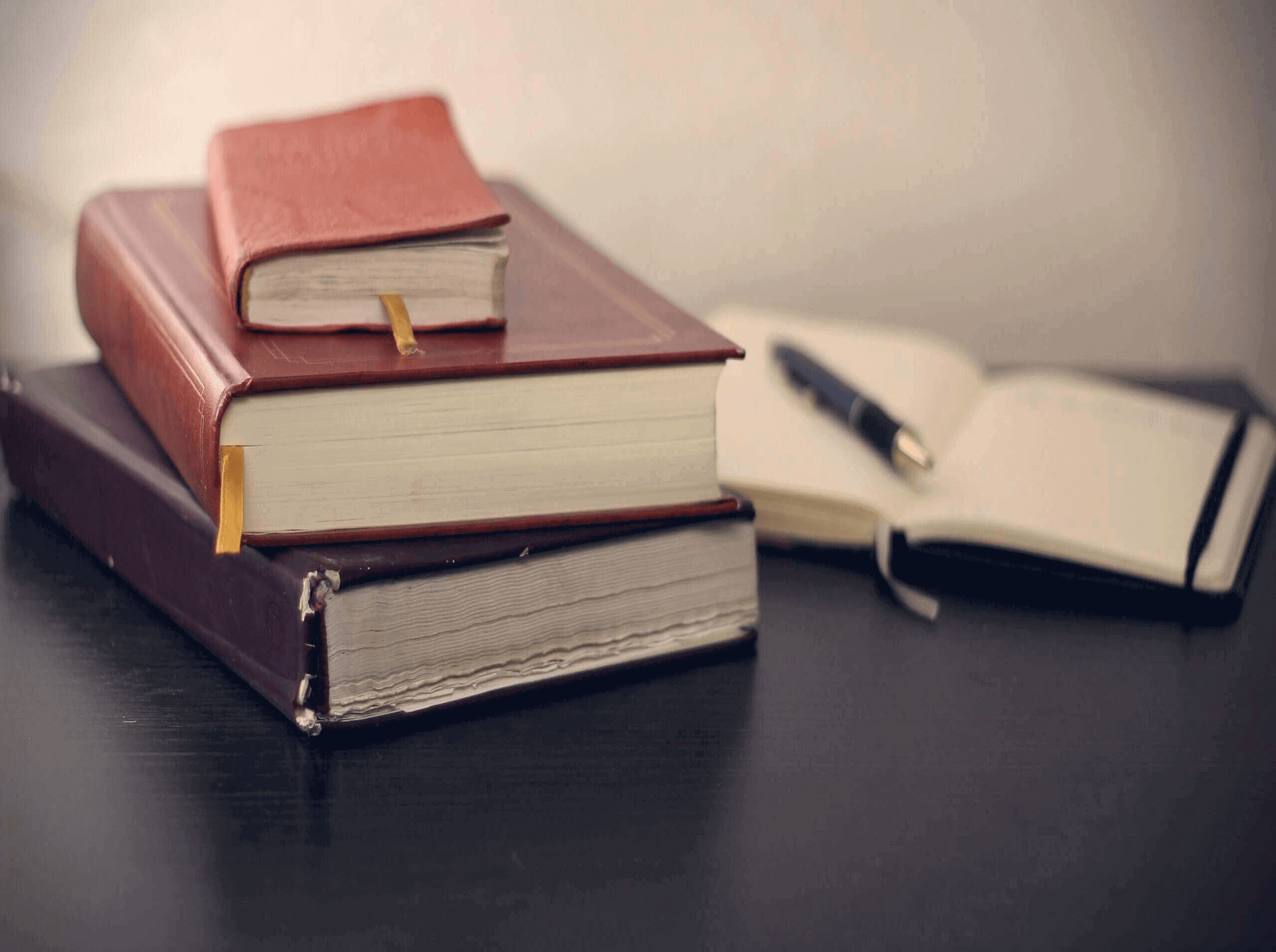 Many universities ask the seemingly innocuous question: "Why (Name of School)?" for their application essay question. Applicants may not be… Continue Reading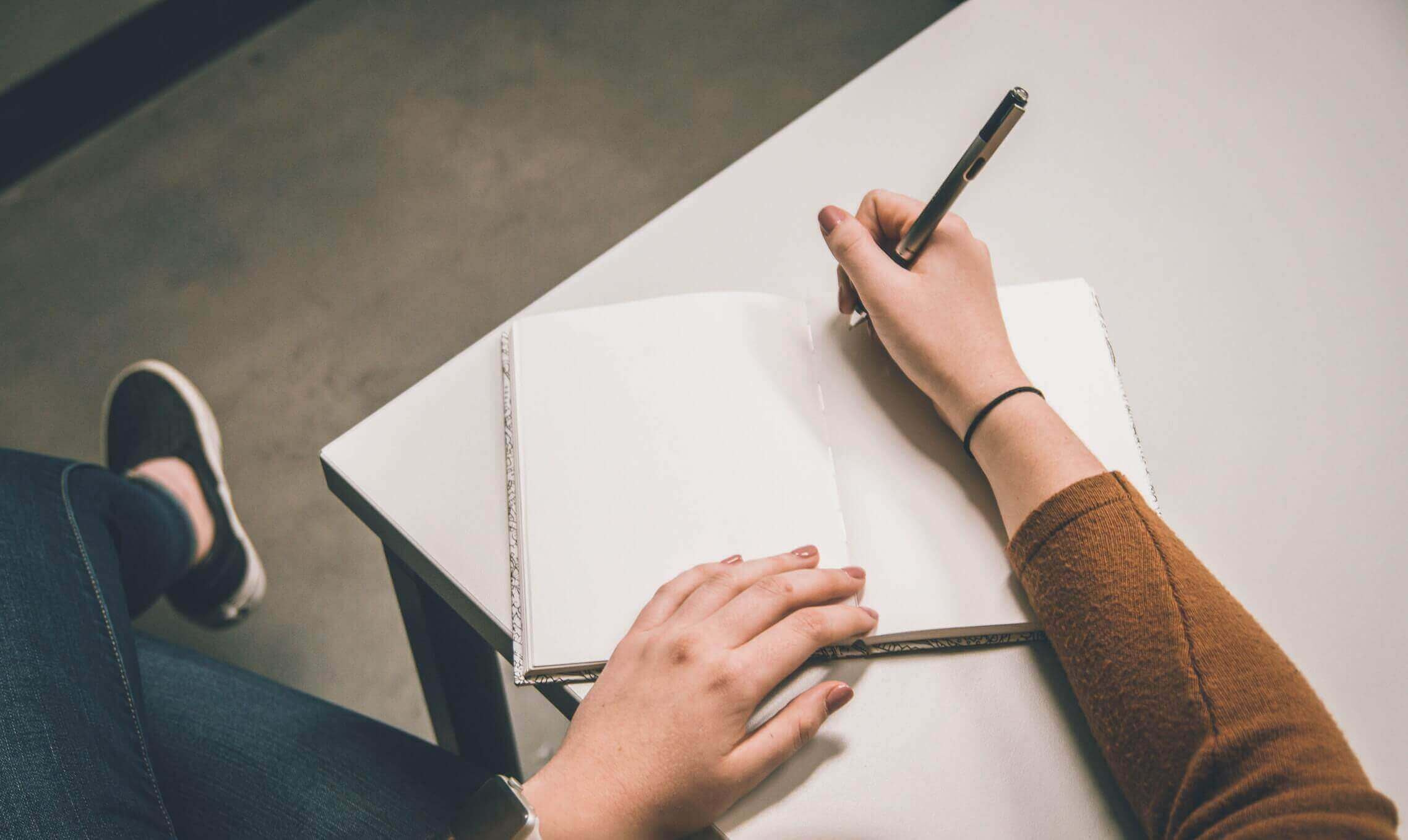 Without any doubt, we can say that the most challenging part of doing something decisive and essential for your life… Continue Reading
Do you have more questions? We are always here for you.
©2023 Student Media LLC. All rights reserved.
EssayEdge: Essay Editing & Proofreading Service.
Our mission is to prepare you for academic and career success.
Log In
Sign Up
Forgot password
Unable to log in? Please clear your browser's cache and then refresh this page and try again
Reset password Please enter your email address to request a password reset.

Check your email We've just sent a password reset link to your email.
This information is used to create your account
/images/cornell/logo35pt_cornell_white.svg" alt="personal statements examples for graduate school"> Cornell University --> Graduate School
Personal statements, overview .
There are two types of statements included in the Graduate School's online application; the Academic Statement of Purpose and the Personal Statement. The Academic Statement of Purpose is required of ALL applicants to the Graduate School. The Personal Statement may be required or optional depending on the program you are applying to.
Optional Vs. Required
Graduate fields have the option of requiring a Personal Statement as part of the application package for their program. If the graduate program you are applying to requires a Personal Statement, all applicants will submit the Personal Statement as part of their regular online Graduate School application package. The Personal Statement will be used to evaluate the applicant for admission as well as our Fellowships in Support of Diversity (dependent on eligibility ).
If the program you are applying to does not require the Personal Statement, it is optional for domestic, research-degree applicants who wish to be considered for Fellowships in Support of Diversity . The Personal Statement will be uploaded as part of the online Graduate School application as a supplemental application document. The Personal Statement will not be used to evaluate applicants for admission, rather, once the applicant is deemed admissible, it will be used to evaluate the applicant for Fellowships in Support of Diversity nomination.
What Should the Personal Statement Include?
Regardless of whether or not the personal statement is required or optional, your Personal Statement should provide the admissions committee with a sense of you as a whole person, and you should use it to describe how your personal background and experiences influenced your decision to pursue a graduate degree. Additionally, it should provide insight on your potential to contribute to a community of inclusion, belonging, and respect where scholars representing diverse backgrounds, perspectives, abilities, and experiences can learn and innovate productively and positively together.
Your Personal Statement provides you with an opportunity to share experiences that provide insights on how your personal, academic, and/or professional experiences demonstrate your ability to be both persistent and resilient, especially when navigating challenging circumstances. It also gives you an opportunity to provide examples of how you engage with others and have facilitated and/or participated in productive collaborative endeavors. Additionally, it provides you with an opportunity to provide context around any perceived gaps or weaknesses in your academic record.
Content in the Personal Statement should complement rather than duplicate the content contained within the Academic Statement of Purpose, which should focus explicitly on your academic interests, previous research experience, and intended area of research during your graduate studies.
You are using an outdated browser. Please upgrade your browser to improve your experience.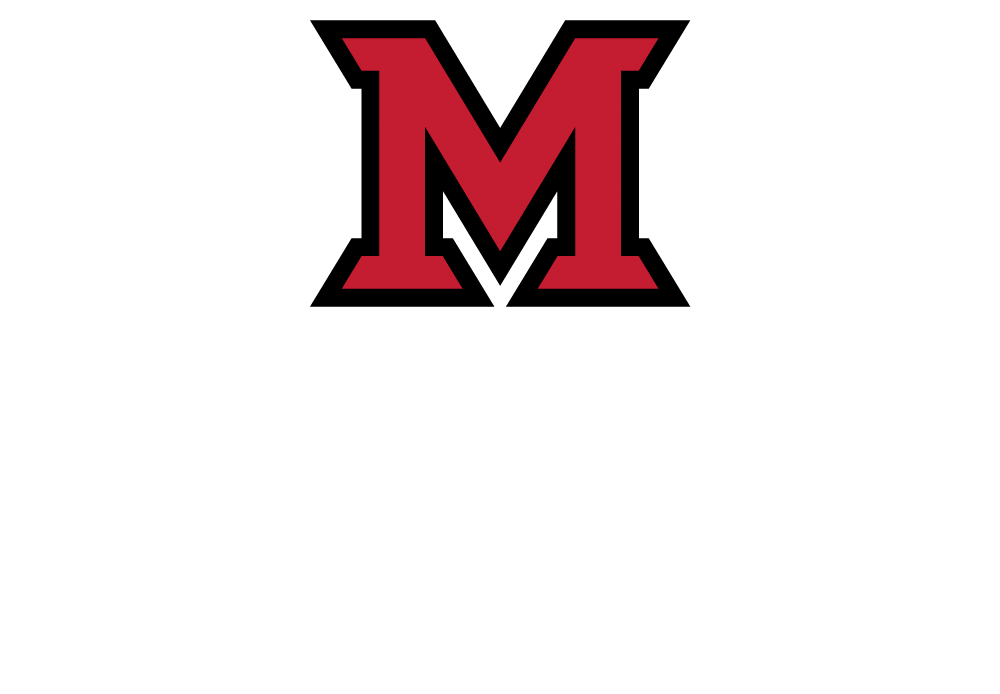 Howe Center for Writing Excellence
Personal statements for graduate school, key rhetorical considerations.
Audience. Who might be reading your personal statement? What will resonate with them? Do not be afraid to mention specific names and faculty research areas.
Purpose. Be unique and present a clear and specific angle—that is, what you want to study and why. Try to sum up the intersections at which you want to study.
Context. What type of program are you applying to? What research trends and ideas will immediately resonate with a particular school and program? With what larger research topics are you aligning yourself—what scholarly and professional conversations are you entering?
Tone. While you want to come across as a professional, you also want to express a collegial and passionate tone. Be personal , but make clear connections between your personal story and its relevance to your work.
Style. Fine-tune your sentences to make them more readable and concise . Demonstrate your voice (how you might talk in conversation) and individuality, but be as direct and engaging as possible. Also, change up the pace and structure of your sentences—e.g. consider posing a series of questions to get your reader thinking.
Organization. Your story matters, but as a rule of thumb do not take longer than two paragraphs to state your angle as a scholar. Your purpose for applying should guide your statement—don't go on a tangent that cannot be connected back to your purpose.
Terminology. What do your readers need to know, especially if you want them to fully grasp the importance of your work? Define , as concisely as possible, key terms. You will likely not know everyone who's reading your document, so don't take for granted your audience's knowledge of terms and jargon.
Personal Statement "Do's"
Write in first-person—your statement should be about you!
Be specific—Depth over Breadth should be your general rule.
Follow the school's instructions regarding length and subject matter. Stick to their questions.
Establish (with clarity) your career goals and your interest in attending graduate school.
Talk about your interests and research. Include any material, skills, or experiences that make you different. In other words, what about you stands out from the rest and how can you demonstrate that in your application?
Discuss the most important experiences that have prepared you for grad school.
Keep your tone positive; focus on the affirmative, rather than the negative.
Tell what you know about your field. Do research if necessary. Use the language of your field.
Write your statement to the particular school/program you're applying to. Address the school/program's unique qualities and opportunities that are of interest to you.
Be consistent across your application.
Use strong, vivid verbs whenever possible; avoid passive voice and "to be" verbs (be, is, am, was, were, been, being).
Polish your essay for grammar, spelling, and overall conciseness.
Personal Statement "Dont's"
Don't just repeat what is in your resume. If you want to talk about an experience on your resume, be sure to go in depth.
Don't assume you're going to get into the school you're applying to, or that your statement is better than others. Avoid hints of arrogance or elitism.
Don't preach to your reader. You don't want to come off as a know-it-all or fanatic. Avoid discussing controversial issues like religion and politics.
Don't state conclusions about yourself or your knowledge without providing support.
Don't use quotations from other sources or people.
Don't talk about high school unless it is highly relevant.
Don't use clichés or gimmicks.
Questions to Consider as You Develop Your Statement
What kind of program(s) are you applying to? What are you going to grad school for? What do you want to be studying?
What do you hope to get out of the program? What specifically is drawing you to the program you're applying to?
What are your professional goals? How does getting your graduate degree work toward those goals?
Why have you chosen the field/interest you are pursuing? What experiences have you had to prepare you for grad school or this particular field?
What's going to make you stand out? What's unique, distinctive, or impressive about you or your story? What details about your life and experiences might help the program better understand you, or separate you from other applicants?
Do you know of / have you contacted someone in your prospective field regarding expectations for applicants? If so, what are some things you should keep in mind about personal statement writing based on your field?
Outline Example
Note: All schools are unique, and length requirements vary. This specific outline may not suit the expectations of your program. Adjust accordingly.
Paragraph 1: Clearly state your purpose and what inspired it.
"In the PhD program in Social Psychology at Miami University, I want to study at the intersection of X and Y. This interest stems from..."
Paragraphs 2-3 (or your first body paragraphs): Draw on specific scholarly work you've completed and be specific in detailing a project.
"In the Young Scholars program at (undergraduate institution), I conducted research on..."
Paragraph 4: Touch on scholarly and professional opportunities at the institution (to which you are applying) and how you can contribute to standing programs (e.g. working in a lab, the counseling center, a research institute, a teaching assistantship, etc.)
"I am drawn to professional development opportunities in your program, particularly the possibility of assisting with scholarly and administrative projects as a research fellow..."
Paragraph 5: Conclude with a specific project or research avenue you may want to explore, and (if appropriate) whom you would like to work with. Though your work is unique, make it clear how you can benefit this program and how the program can benefit you. Remember you will be an advocate for the program you will join, so demonstrate you care about it.
"I am excited at the possibility of working with (Professor X) and learning more about her commitment to (X area of study)..."