Nursing Leadership and Management
Nursing leadership and management essay examples like this one will help you write your own excellent leadership in nursing essay. We recommend it to student nurses and other healthcare workers.
Leadership in Nursing Essay Introduction
Continuous Quality Improvement & Patient Satisfaction
Nurse Leaders & Managers: Comparison of Perception
Personal Position and Rationale
In the past, nursing was an amorphous and unrecognized engagement that was often left at the discretion of close family members and relatives of patients. However, after the efforts of Florence Nightingale, it was recognized as a fully-fledged profession and was integrated into the healthcare system. As the profession grew in stature, concepts such as nurse leadership and nurse management emerged. A layperson may use the two concepts are interchangeable. However, within the healthcare context, these two concepts have some key differences that set them apart. This essay explores the similarities and differences between leadership and management in the nursing profession. It specifically focuses on how nurse leaders and managers perceive continuous quality improvement and patient satisfaction.
Continuous Quality Improvement & Patient Satisfaction
The quality of healthcare is a core concern of governments across the world. According to Heyrani et al. (2012), the concept of quality in the healthcare system is multifaceted. It entails resource management, personnel management, patient satisfaction, efficiency enhancement, and safety promotion, among other elements. Until recently, healthcare organizations underscored the importance of some of these elements and ignored others. This trend culminated in poorly performing healthcare systems that prompted the development of a comprehensive framework that incorporates all the tenets of quality in the healthcare system. The framework was named clinical governance. It requires every healthcare organization to commit itself to continuous quality improvement and accountability. Therefore, patient satisfaction is at the heart of this framework.
Nurse Leaders & Managers: Comparison of Perception
Stanley (2006) describes nurse leaders as individuals, who do not necessarily have delegated authority but empower, motivate, inspire, and influence their colleagues. A nurse manager, on the other hand, is an individual who is formally appointed to oversee the operations of a healthcare organization or a section within the organization (Swansburg, 2002). Essentially, the nurse manager plays a conventional managerial role, but in a healthcare context. Both leaders exhibit the following similarities in their perception of continuous quality improvement and patient satisfaction.
Firstly, both of them think on a long-term basis (Swansburg, 2002). In their leadership positions, both nurse leaders and managers think beyond the horizon because the nurses in their teams look unto them for direction and motivation. Their ability to think beyond the present makes them indispensable to the healthcare system, especially considering the fact that continuous improvement of quality in the healthcare system requires people who can envisage future trends and steer nurses towards the right direction. Without this kind of leadership, the nursing profession would not cope with the fast-changing quality standards in the healthcare system.
Secondly, both nurse leaders and managers look beyond their units to understand the relationships that exist between their units and the immediate external environment (Swansburg, 2002). For instance, within a healthcare organization, both nurse leaders and managers have a clear understanding of how their units affect or are affected by other departments. This knowledge helps them to provide leadership that enables their units to contribute positively to the objectives of the organization. This type of thinking is pertinent to the continuous improvement of quality and patient satisfaction because it is not possible to improve quality by simply focusing on one unit within a system (Heyrani et al., 2012). Rather, the head of each unit should clearly understand the role their unit plays in the quality improvement process and then lead it to discharge that role effectively.
Thirdly, nurse leaders, and managers both have the political skill to contain the conflicting requirements of the multiple constituencies that exist within the healthcare system (Swansburg, 2002). While every well-meaning nurse might want to make the health care system better, balancing the conflicts that occur between the different elements that constitute it often prove impossible. However, nurse leaders and managers demonstrate courage without necessarily being reckless as well as caution without being considered cowards (Coonan, 2007). This skill is closely tied to their ability to think beyond the present and to know what to do in any given circumstance. It helps them to show courage and determination when necessary and takes well-timed precautionary steps when certain measures prove to be counterproductive. This ability is invaluable to the continuous quality improvement process and patient satisfaction because they do require not only bold people but also diligent individuals who can detect and alter counterproductive measures (Kerridge, 2012).
Having examined some of the key similarities between nurse leaders and managers, it is important to note that they also exhibit some notable differences as discussed below. The first key difference between nurse leaders and managers is that while the leaders are concerned with affirming the values that are consistent with the nursing profession and challenging those that are not, nurse managers focus on upholding established organizational values (Coonan, 2007). Consequently, in circumstances where organizational values are inconsistent with the situation on the ground, the nurse leader can make the necessary adjustment as opposed to the nurse manager. Therefore, a nurse leader is in a better position to move with changing trends. This attribute places them in a position of advantage insofar as continuous quality improvement and patient satisfaction are concerned.
The second major difference is that the nurse leader is in a better position to achieve workable unity among nurses as opposed to the nurse manager (Coonan, 2007). The nurse leader banks on earned trust to build cohesion and mutual tolerance while simultaneously controlling emergent conflicts. The nurse manager, on the other hand, strictly focuses on ensuring that the assigned duties are discharged as required. Unity, cohesion, and trust may not be of much importance to a nurse manager as long as there is obedience. Consequently, the nurse leader is in a better position to facilitate continuous quality improvement and patient satisfaction than a nurse manager due to a better understanding of what goes on among unit members.
Several other instances of differences between the two categories of nurse leadership exist, but the two discussed examples will suffice for this essay. A point worth noting, however, is that after examining these similarities and differences, it becomes apparent that each of the leadership approaches has its merits and demerits insofar as continuous quality improvement and patient satisfaction are concerned. However, although nurse leaders lack delegated authority, their style of leadership is preferable. They are in a position to achieve their agenda without formal authority. This ability is advantageous because Stanley (2006) asserts that people prefer to be led rather than to be managed. Consequently, they may resist and resent the nurse manager, especially when the manager is high-handed. Therefore, as a nurse leader, it is possible to bring positive change to the nursing profession in a shorter time compared to a nurse manager as long as bureaucracy does not stand in the way.
In conclusion, leadership is necessary for every setting that calls for the combined effort of many people. It is even more important for the nursing profession because nurses have become indispensable to the healthcare system, and leadership ensures that they remain committed to providing quality, safe, and reliable care. As such, the best leadership approach should be adopted when leading nurses.
Coonan, P. R. (2007). A Practical Guide to Leadership Development: Skills for Nurse Managers . Danvers, MA: HCPro Incorporated.
Heyrani, A., Maleki, M., Marnani, A. B., Ravaghi, H., Sedaghat, M., Jabbari, M., & Abdi, Z. (2012). Clinical governance implementation in a selected teaching emergency department: A systems approach. Implementation Science , 7 (1), 84.
Kerridge, J. (2012). Why management skills are a priority for nurses. Nursing Times , 109 (9), 16-17.
Stanley, D. (2006). Role conflict: leaders and managers. Nursing Management, 13 (5), 31-37.
Swansburg, R. J. (2002). Introduction to management and leadership for nurse managers (1st ed.). Sudbury, MA: Jones and Bartlett Publishers.
Cite this paper
Chicago (N-B)
Chicago (A-D)
StudyCorgi. (2022, June 10). Nursing Leadership and Management. Retrieved from https://studycorgi.com/nursing-leadership-and-management/
StudyCorgi. (2022, June 10). Nursing Leadership and Management. https://studycorgi.com/nursing-leadership-and-management/
"Nursing Leadership and Management." StudyCorgi , 10 June 2022, studycorgi.com/nursing-leadership-and-management/.
1. StudyCorgi . "Nursing Leadership and Management." June 10, 2022. https://studycorgi.com/nursing-leadership-and-management/.
Bibliography
StudyCorgi . "Nursing Leadership and Management." June 10, 2022. https://studycorgi.com/nursing-leadership-and-management/.
StudyCorgi . 2022. "Nursing Leadership and Management." June 10, 2022. https://studycorgi.com/nursing-leadership-and-management/.
StudyCorgi . (2022) 'Nursing Leadership and Management'. 10 June.
This paper was written and submitted to our database by a student to assist your with your own studies. You are free to use it to write your own assignment, however you must reference it properly.
If you are the original creator of this paper and no longer wish to have it published on StudyCorgi, request the removal .
24/7 writing help on your phone
To install StudyMoose App tap and then "Add to Home Screen"
Nursing Leadership and management
Save to my list
Remove from my list
Continuous quality improvement (CQI) is the responsibility of all nurses and is vital when addressing the challenges of the health care industry. Provide an example of how you would apply CQI in your current or past position. The purpose of QI is to use a systematic, data-guided approach to improve processes or outcomes (Conner, 2014). Principles and strategies involved in QI have evolved from organizational philosophies of total quality management and continuous quality improvement.
Connor (2014) emphasizes that while the concept of quality can be subjective, QI in healthcare typically focuses on improving patient outcomes.
So the key is to clearly define the outcome that needs to be improved, identify how the outcome will be measured, and develop a plan for implementing an intervention and collecting data before and after the intervention. Connor (2014) points out QI methods as follows:
Various QI methods are available. A common format uses the acronym FOCUS-PDSA: Find a process to improve. Organize an effort to work on improvement.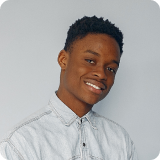 Proficient in: Health
" Rhizman is absolutely amazing at what he does . I highly recommend him if you need an assignment done "
Clarify current knowledge of the process. Understand process variation and performance capability. Select changes aimed at performance improvement. Plan the change; analyze current data and predict the results. Do it; execute the plan. Study (analyze) the new data and check the results. Act; take action to sustain the gains.
Unlike research and EBP, QI typically doesn't require extensive literature reviews and rigorous critical appraisal. Therefore, nurses may be much more involved in QI projects than EBP or research. Also, QI projects normally are site specific and results aren't intended to provide generalizable knowledge or best evidence states Conner (2014).
By clicking "Check Writers' Offers", you agree to our terms of service and privacy policy . We'll occasionally send you promo and account related email
You won't be charged yet!
Examples of QI projects include implementing a process to remove urinary catheters within a certain time frame, developing a process to improve wound-care documentation, and improving the process for patient education for a specific chronic disease. The institution I have been at has been working on decreasing central line associated bloodstream infection and peripheral line blood stream infections. Numerous risk factors for CLABSI associated with needleless connectors have been proposed. Some are attributed to poor hand washing before manipulation, inability to properly disinfect the connection site due to poor design, aseptic device management, and frequency of the connector exchange.
In addition, several studies looking at intraluminal contamination from the needleless connector have demonstrated that high levels of contamination can be seen colonizing the connector and subsequently moving into the CVC (Ramirez, Lee, & Welch, 2014). Even with varying levels of disinfection, colonization can still occur. Studies of current I.V. practices demonstrated that 56% of Registered Nurses typically do not believe it is necessary to disinfect catheter hubs and >90% of nurses do not cover an intermittent infusion (Ramirez, Lee, & Welch, 2014). The 70% isopropyl alcohol cap known as "Curos" is used as an attempt to reduce intraluminal contamination. The cap requires ongoing training and encouragement to change practice. Studies indicate that consistent use of the caps does influence CLABSI rates substantially in terms of morbidity and the financial resources that are expended because of CLABSI's.
Conner, B. T. (2014). Differentiating research, evidence-based practice, and quality improvement. American Nurse Today, 9(6), 26-31. Ramirez, C., Lee, A. M., & Welch, K. (2012). Central Venous Catheter Protective Connector Caps Reduce Intraluminal Catheter-Related Infection. Journal Of The Association For Vascular Access, 17(4), 210-213. doi:10.1016/j.java.2012.10.002
Nursing Leadership and management. (2016, May 19). Retrieved from http://studymoose.com/nursing-leadership-and-management-essay
"Nursing Leadership and management." StudyMoose , 19 May 2016, http://studymoose.com/nursing-leadership-and-management-essay
StudyMoose. (2016). Nursing Leadership and management . [Online]. Available at: http://studymoose.com/nursing-leadership-and-management-essay [Accessed: 4 Mar. 2023]
"Nursing Leadership and management." StudyMoose, May 19, 2016. Accessed March 4, 2023. http://studymoose.com/nursing-leadership-and-management-essay
"Nursing Leadership and management," StudyMoose , 19-May-2016. [Online]. Available: http://studymoose.com/nursing-leadership-and-management-essay. [Accessed: 4-Mar-2023]
StudyMoose. (2016). Nursing Leadership and management . [Online]. Available at: http://studymoose.com/nursing-leadership-and-management-essay [Accessed: 4-Mar-2023]
Impact of Nursing Leadership on Nursing Job Satisfaction Pages: 6 (1578 words)
Transformational Leadership Transactional Leadership Charismatic Leadership Pages: 3 (636 words)
Effective Approaches in Leadership and Management: Nursing Turnover Pages: 4 (1148 words)
Effective Approaches in Leadership and Management of Nursing Pages: 4 (1199 words)
Essentials of Nursing Leadership and Management Pages: 4 (921 words)
Nursing Leadership/Management Role in Budgets Pages: 4 (931 words)
Nursing Nursing joins selfdecision and aggregate thought of the consideration surprisingly paying Pages: 5 (1391 words)
Evolving Practice of Nursing and Patient Care Delivery ModelsEvolving Practice of Nursing Pages: 6 (1727 words)
BSN nursing VS RN nursing Pages: 3 (898 words)
Nursing Knowledge through the Nursing Process Pages: 4 (961 words)
👋 Hi! I'm your smart assistant Amy!
Don't know where to start? Type your requirements and I'll connect you to an academic expert within 3 minutes.
Leadership and Management in Nursing Essay
One of the major impacts that the current American government has brought up is in the field of healthcare. The Healthcare Bill 2010 has had a huge impact on society. Every American citizen can now access free medical services from any part of the country. This is a positive achievement that the society of America should be proud of. Having access to free medical services for everyone is a major milestone for the country. However, some factors should be considered to ensure that this noble gesture benefits all the stakeholders involved. It is a fact that with free healthcare for all Americans, there is increased pressure on the nurses. All public hospitals will be receiving an increased number of patients who will need the attention of the nurses. The government of the United States has made an effort to ensure that there is increased funding to all the public hospitals in the country. However, the government is yet to meet the standard nurse staffing ratios that will ensure that all the patients get the right attention they need when they visit these health facilities. It is important to note that nurses all over the country have been struggling to meet the demand from clients. It may not be possible for the nurses to work effectively with their current population, and they have made this very clear in their recent protests. Their protest, through their unions, may be justified because the government is yet to hire enough employees who will be able to meet this huge demand for medical attention. This research focuses on how leadership can be applied to manage this situation. While the government is trying to solve this problem of staffing of the nurses, the leadership of the nurses must attempt to come up with a mechanism through which the unrest can be brought to an end. According to Thomson (2010), understanding organizational behavior theory can help these leaders deal with the situation in a successful way. It will start with the leaders understanding the claims brought up by the nurses. In this approach, the leaders will act as part of the nurses. They will address the issues as the victims of the predicament. In this situation, therefore, they will be coming up with strategies that will help them arrest the situation while the government is looking for a lasting solution. In this strategy, transformational leadership will be important in making the employees understand and appreciate the current predicament. Through the principle of transformational leadership, these leaders will be able to appeal to the nurses and convince them that they have to do their best to salvage the situation as the government plans to come up with a permanent solution. These leaders must develop some form of propellant force that will make all the nurses feel that they have a responsibility of performing an extra job to achieve the best in their profession. Buerhaus (2009) calls this strategy 'the tactic of transferring responsibility. The responsibility of ensuring that patients are taken care of depends on having enough nurses, and therefore, it is the responsibility of the government. In this strategy, however, the leaders will try to overshadow the government, and make the nurses feel that they have the responsibility to take care of the patients irrespective of their numbers. This way, it will be easy to find nurses who can sacrifice themselves and work for extra time just to get their patients the best service that is within their capacity. The above approach may need leaders who have a high sense of appeal to the workers, and therefore, can achieve the result described above. Another approach can be taking up issues with the government while ensuring that the working environment for the available nurses is improved. In the United States, some people work for over 17 hours a day. This is equivalent to two shifts, therefore two employees in a day. Some work for more hours, just to get an extra earning that will improve their living standards. This means that management can double, if not increase the current population to double, by just increasing the working hours of employees. The management can develop a mechanism where employees can decide to voluntarily enter a contract where they will be working for a specified extra hour for additional pay (Goleman, 2009). This extra funding can come from the proceeds of the hospitals, or government and nongovernmental agencies. The management will also improve other factors within the firm that will make employees feel valued within the firm to encourage them to work even if their population is low. The rationale of this strategy is to ensure that any discomfort on the side of employees is eliminated. This way, the employee may not feel the weight of having to work for extra hours. The first approach of motivating nurses to work despite their lower ratios to that of the patients is the best strategy that I, as a professional nurse, can consider taking. As a nurse, it is important to note that this profession is a calling. Taking care of a sick person may not be easy if one does not feel a special call to do that task. This is one of the most sensitive professions in the world. It deals directly with the health of people. Americans are hospitalized in thousands daily in various health centers around the country. This means that any form strike that involves downing of the tools by the nurses will have a direct negative impact on the patients. This may lead to mass deaths in various hospitals in this country (Kurzman & Buerhaus, 2011). This will be beating our mission of reducing the number of preventable deaths around the country. The main objective of a professional nurse is to see a patient who came to the hospital with health complications going back to a healed person who sees life ahead of him or her. When such a person gets out of the hospital worse than he or she previously came, then some sense of guilt may not fail to develop, especially if this is caused by a deliberate act of refusing to help. I recommend this leadership style and approach to handle this situation because I feel that I have a responsibility as an American to make a difference. Society needs me as a nurse, and I have to avail myself. I have to demonstrate to society that I am responsible, and therefore, will not look back and demand that I have to work only in the presence of more nurses.
We will write a custom Essay on Leadership and Management in Nursing specifically for you for only $11.00 $9.35/page
807 certified writers online
Buerhaus, P. (2009). Recent trends in the registered nurse labor market in the U.S: Short-run swings on top of long-term trends. Nursing Economics, 25(1), 59-66. Goleman, D. (2009). Working with emotional intelligence. New York: Bantam Books. Kurzman, E. T., & Buerhaus, P. I. (2011). New Medicare payment rules: Danger or opportunity for nursing? American Journal of Nursing, 108(5), 30-35. Thomson, P. (2010). Guiding principles. Hospital and Health Networks, 78(7), 86-112.
Need a custom Essay sample written from scratch by professional specifically for you?
Chicago (N-B)
Chicago (A-D)
IvyPanda. (2022, May 14). Leadership and Management in Nursing. https://ivypanda.com/essays/leadership-and-management-in-nursing/
IvyPanda. (2022, May 14). Leadership and Management in Nursing. Retrieved from https://ivypanda.com/essays/leadership-and-management-in-nursing/
"Leadership and Management in Nursing." IvyPanda , 14 May 2022, ivypanda.com/essays/leadership-and-management-in-nursing/.
1. IvyPanda . "Leadership and Management in Nursing." May 14, 2022. https://ivypanda.com/essays/leadership-and-management-in-nursing/.
Bibliography
IvyPanda . "Leadership and Management in Nursing." May 14, 2022. https://ivypanda.com/essays/leadership-and-management-in-nursing/.
IvyPanda . 2022. "Leadership and Management in Nursing." May 14, 2022. https://ivypanda.com/essays/leadership-and-management-in-nursing/.
IvyPanda . (2022) 'Leadership and Management in Nursing'. 14 May.
Healthcare Climate: Nursing Profession
Nursing Profession: Main Concepts
Nursing Profession, Duties and Legislations
American Nursing: Human Resource Administration
Nursing Profession Concept
Effect of Healthcare Reform on Nursing
Effectiveness of Clinical Nursing Leadership
Nurse Turnover and Management Approaches
Nursing as a Profession and Career
Challenges of Male Nurses in the Nursing Profession
Expression Symptoms of Depression
The Future of Health Care in General: Role of Nurses
Key Elements of the Nature-Nurture Controversy
The Main Reasons Why Nurses Leave Their Profession
Nursing Practice: The Role of Nursing
Use Messenger
Send us an email
Essay on Leadership in Clinical Nursing and Management
Leadership is an important aspect of almost any industry. Most people would often think that leadership is only important in industries that are related to business or making profit. It is only logical to think that leadership is important in all aspects of managing an organization because an organization without an effective leader would not be able to survive the harsh business environment that is prevalent in a highly interconnected world economy. There are sources that suggest that leadership is part of a learning process. The objective of this paper is to discuss the importance of leadership and management in the field of nursing, particularly to support the idea that suggests that not all leadership is about changing or challenging people's vision of the future . The author of this paper will draw on previously published literature on the topic of clinical leadership and management in the field of nursing to support the assumptions and inferences that will be made in this paper.
A leader, regardless of the type of organization or the processes and operations that it is involved in, is often described as someone who can easily inspire others to do orders and work together in order to achieve the goals of the company or organization. In this case, we are talking about an organization that is involved in the nursing industry. Examples of goals that a good leader in the nursing leadership can do are the enhancement of the quality of patient and healthcare, accessibility, and affordability, among others. This would of course vary from one organization to another, depending on the focus of the leader, and the current issues and problems that the nursing organization faces. Regardless, an effective clinical management and nursing leader should be able to know how to manage the available funds and financial resources, among others that can be used to fuel a project or any organization-related campaign, in order to achieve the organizational goals and objectives. This is where the effectiveness and skills of a leader in the nursing industry would be tested. Naturally, a leader who shows greater promise in meeting the organization's clients and senior leaders' expectations, or ideally, in outperforming them, would be considered as more effective compared to one that shows less promising results.
A common assumption in organizational management is the one that suggests that leadership is all about changing or challenging a group of people's vision of the future. This assumption may pertain to the various changes that any leader of an organization would have to spearhead in order for the organization to reach its goals and objectives. This, at some point, may be considered to be true because after all, a company would not be able to grow without introducing significant changes to the way how things are organized from the chain of command down to the way how each small processes and operations are carried out (Stanley, Congruent Leadership: Values in Action, 2008). Often, the greater the changes that have been introduced, the better it would be for the organization in the long run, provided that everything from the planning process down to the part where the planned processes have to be implemented were properly executed. This is not to say, however, that all management-induced organizational changes lead to better results for the organization because there are surely other organizational change management plans that go awry. This is why there are indicators that can be used to access the effectiveness of a leader , regardless of the industry and one of such indicators is his ability to overcome the hindrances to meeting the organizational goals and objectives.
The idea of continuous innovation is not only used in the field of technology. It may also be considered important in other fields such as in the field of nursing in this case. Any nursing organization which has failed to continuously innovate either the delivery of its product and services or the quality of its products and services themselves would surely suffer from the negative consequences of being left out by its competitors who have managed to do the opposite — to continuously introduce innovations despite the often high price that organizations have to pay for it. Introducing innovation is not a one-night thing. It is rather a continuous process and most of the time, the leader of the organization plays a major role on whether an organization would be highly innovative or otherwise (Stanley, 2011). Also, the process of introducing innovation is often coupled with the process of introducing changes. Innovation is something that would not be made possible without introducing changes. This actually brings us back to the main question about the validity of the idea that suggests that leadership is all about introducing changes and challenging people's vision of the future. An effective leader would surely be able to find a workaround on how to introduce innovations without having to make dramatic changes or even go to as far as challenge the people's vision of the future (Howieson & Thiagarajah, 2011), unless the aspect of the organization that the leader would like to change is the vision of the organization itself.
In a nursing organization, the role of the leader is often geared at improving the quality of healthcare delivered by the entire nursing team or department or if its quality is already at par with the organizational performance, maintaining it (Marquis & Huston, 2014). Other goals that the nursing leader may participate may have something to do with increasing the affordability and the accessibility of health and patient care. An effective leader often exhibits a set of personal qualities that would help him surpass the hurdles involved in achieving the goals and objective of the organization, some of which include but may not be limited to persistence, initiative, integrity, courage, and his ability to handle stress. The leader's ability to think critically, set goals and execute the necessary actions to meet those goals, communicate skillfully with other members of the team, be it a subordinate or someone who has a higher position, and collaborate with other people when it comes to nursing-related works and responsibilities are often the ones that would determine whether the organization's vision and mission would be realized or not (Davidson, Becoming a nurse leader, 2010).
Nurses are often forced to be creative and innovative in their work. This is because they are the ones who usually have the first-hand experience in interacting with patients. They are often the ones who become compelled to make last minute decisions with regards to patient and healthcare (Marquis & Huston, Classical Views of Leadership and Management, 2012; Davidson, Elliott, & Daly, 2006). Nurses function as the front liners when it comes to patient care. At times, they often become required to do administrative works such as documenting the patients' progressions and regressions. The same is, in fact, true for nurse leaders, except for the fact that they have the added responsibility of managing and leading people. Also, their co-nurses look up to their nurse leaders and often, an ineffective and highly inefficient nurse leader creates an equally ineffective and highly inefficient set of new nurse leaders as well. In the end, the purpose of the nursing leader would always have something to do with the ultimate goal of meeting the expectations of the entire department in meeting department and organizational goals and objectives.
In conclusion, the role of the nursing leader in a clinical leadership and management in the nursing industry is more concerned with the fundamental goal of effectively and efficiently executing the conceptualized plan of actions in order to reach the set organizational goals and objectives than changing and or challenging the people's vision of the future. At some point this is true but there is more to being a leader than just introducing changes to the organization and stimulating changes among one's subordinates. The idea is to see the bigger picture of being a leader and just by doing so, one would be able to determine that being a nursing leader is not just about changing or challenging the people's vision of the future. In this case, being a nursing leader is more concerned with being a role model to the people, exhibiting the signs of being a leader such as having integrity and excellent communication skills, among other traits of being an effective nursing leader.
Davidson, P. (2010). Becoming a nurse leader. Elsevier Australia, 258.
Davidson, P., Elliott, D., & Daly, J. (2006). Clinical Leadership in Contemporary Clinical Practice: Implications for Nursing in Australia. Journal of Nursing Management, 180.
Howieson, B., & Thiagarajah, T. (2011). What is Clinical Leadership: A Journal-based meta-review. International Journal of Clinical Leadership, 7-18.
Marquis, B., & Huston, C. (2012). Classical Views of Leadership and Management. Lippincot Williams and Wilkins.
Marquis, B., & Huston, C. (2014). Leadership Roles and Management Functions in Nursing: Theory and Application. Wolters Kluwer Health.
Stanley, D. (2008). Congruent Leadership: Values in Action. Journal of Nursing Management , 519.
Stanley, D. (2011). Clinical Leadership: Innovation into Action. Australia: Palgrave Macmillan.
Need something similar?
Calculate Price
Basic Factors of High School Students' Academic Success
Good education has already become one of the biggest life advantages. No matter what school you are studying at, there are several basic factors, which influence your academic success. They are: family background, willingness to learn, ability to learn, learning environment and some others.
Only Strongest Can Survive
Competition is an indispensable part of life on our planet, where only the strongest can survive. This is the law which outlined the whole idea of Darwin's evolution theory and the main principle of business practices. Competition is the basis for any sport, job interviews and college admission procedures. But is it good or bad?
Will the Strongest Survive?
A lion is chasing a herd of antelopes, the predator stretches in an attempt to catch its prey, the strong and healthy animals escape, but the weakest one is torn into pieces with claws. This is how natural selection process works. This is how our civilization developed, scientists claim. But is it really what determines…
Our Services
Academic ghostwriting
Admission essay help
Article writing
Assignment writing
College paper writing
Coursework writing
Dissertation writing
Homework writing
Online classes
Personal statement writing
Report writing
Research paper writing
Speech writing
Term paper writing
Writing tips
Write my paper
We use cookies to enhance our website for you. Proceed if you agree to this policy or learn more about it.
Essay Database >
Essay Examples >
Essays Topics >
Essay on Leadership
Examples Of Leadership In Nursing Essay
Type of paper: Essay
Topic: Practitioner , Favor , Pinto , Language Barrier , ENL , Healthcare System , Nursing Leadership , Good Leadership
Words: 2750
Published: 03/05/2020
ORDER PAPER LIKE THIS
Leadership is essential to the successful management in the field of nursing. However, nursing leaders and employees have different views on the type of leadership style to be adapted for best results. Owing to the challenges in the nursing leadership, re-evaluation of current managerial tactics is necessary. A nurse leader must master delegation because it constitutes a critical portion of the effective leadership and success in the patient care. Since we live in a multi-cultural nation; good leaders should consider all aspects of a person including cultural diversity. Time management skills, self-efficacy and assertive communication are the other significant qualities of nurse leaders. All the attributes of a nurse leader influence the quality of care provided to the patients. One of the nursing leadership approaches is transformational style. A transformational leader is the one who employs good and qualitative styles associated with improvement in patient care. This style inspires the others to develop and implement leadership qualities. It comprises charisma, self-confidence, inspiration, intellectual stimulation and individual consideration. The transformational leader motivates the other nurses; he is sensitive to the needs of his subordinates and communicates effectively. This style of leadership increases the staff satisfaction leading to an overall reduction of nurse turnover and an increase in patient satisfaction (Smith, 2011). Though transformational leadership promotes nursing excellence, the difference in the interpretation of the nursing styles between the nurse leader and the staff is often associated with decreased satisfaction with the leadership (Andrews, 2012). Several studies have been done to establish a relationship between managerial competencies, personal characteristics and leadership style of the nursing leaders. Managerial competencies refer to the ability of the nursing leaders to manage the other nurses well. The managerial competencies of nurse leaders consist of characteristics like visionary leadership, conflict resolution, effective communication, problem solving abilities and teamwork. The issues requiring apt management by nursing leaders include conflict resolution and addressing the laziness of employees. A leader must, therefore, have qualities or competencies that help in problem solving and conflict resolution. A leader who is a great manager is the one who is long-sighted. A leader must be a person who considers the future and not just the present. The leader must know that future healthcare depends on the present health care. Another important attribute of a nurse leader is delegation. Delegation of work by the leaders increases the satisfaction amongst the employees and nurses working under them. All these characteristics and attributes positively correlate with the patient care both in the short- and the long-terms (Lorber & Savic, 2000). There is no dearth of knowledge regarding the appropriate leadership styles for nursing fields. However, inappropriate leadership styles are used by the nursing leaders in many healthcare set-ups. Therefore, a uniform and unique healthcare model for all institutions must be formed so that the country can properly facilitate the reforms needed in the healthcare system or sector. The country must also facilitate the competency evaluation and consistent monitoring of the leader's work so that the results can be seen and appreciated. The leaders that do not furnish appropriate results may be denied their leadership roles (Lorber & Savic, 2000). The definition of leadership is multi-faceted. All sectors in the society, from the business to the financial sector and even the nursing or the healthcare sector require good leadership for greater productivity. According to Giltinane (2013), leadership in the working environment is of utmost significance. Direct involvement of the leadership is advised because leaders motivate the employees to go beyond the call of duty. The leader's role is to 'elicit effective performance from others.' The leader influences and guides others towards positive results and productivity. They empower the employees and, therefore, increase organizational loyalty, job satisfaction and reduce sickness levels. The direct involvement of nursing leaders in the actual work of taking care of patients encourages the other nurses to work and to take care of the patients in a better way. Hence, the nursing leader must have personality traits, emotional intelligence and apt cognitive responses that are able to inspire others to work harder and better in their work stations. Thus, a positive productivity is associated with good leadership styles. Effective leadership also requires trust between the leader and the staff. Therefore, the leader should treat them fairly and acknowledge individual achievements. A good leader shows interest in the working of the staff, listens to their problems and helps them in decision making (Giltinane, 2013). The leader is a person who can inspire those behind him. This means that the followers should be able to agree with their leader, and the leader should be able to make them see the things the way he sees them. Overall, there should be an agreement between the leader and the followers regarding the goal(s). A respectful leader is the one who inspires the subordinate(s) to achieve the positive and effective results of the laid plans (Boyle & Kochinda, 2004). The registered nurses are trained to use techniques of the goal-oriented path to delegate more effectively to the patient care tasks. Delegation is an entry level skill and is the ability to be able to assign duties well to the respective people. Lack of delegation skills is a potential cause for negative and adverse outcome(s) resulting from ineffective supervision (Boyle & Kochinda, 2004). A good nursing leader must learn the skill of delegation through educational and practical experience. Thus, a nursing leader can't live without the delegation power, and every success of a registered nurse will depend on their power to effectively delegate duties well. Delegation has the major role in leadership and has the determination of how the leaders perform their duties. The results in positive or negative outcomes in patients measure the level of delegation in nurses. Therefore, a successful leader is the one who possesses the qualities to delegate duties well to the subordinate staff (Dunham-Taylor, 2000). Confidence is the value of self-belief that a nurse should possess to be able to delegate patient care tasks. Research shows that demographic variables, registered nurses leadership skills and confidence in delegation are related to the outcomes of patient care in a community teaching hospital. The level of confidence is vital in the process of delegating duties among the registered nurses. The low level of confidence affects the delegation of tasks by the nurses adversely and may result in poor patient outcomes. Therefore, the level of confidence in the nurse leaders directly influences to the productivity in the health centers (Saccomano & Pinto-Zipp, 2011). In a recent study, it was hypothesized that registered nurses who demonstrated a supportive leadership style will report more confidence in delegating patient care tasks than the ones with either directive or participative styles. The hypothesis failed to hold from the research conducted and thus, the level of confidence was not justified as a measure to alter the delegating process. The level of confidence was then correlated to the delegation of duties by the nurses. In a healthcare setting, some departments help to develop the delegating skills while others do not. Therefore, the skill may or may not develop in the leader. Also, the level of confidence in the nurses will help in increasing the productivity level as they are aware of what they are doing and are not undertaking a trial process. If the nurses undertake their duty with confidence, their productivity levels are bound to increase (Saccomano & Pinto-Zipp, 2011). The nurses serve the patients with very distinct cultural beliefs. Some of the issues that face the nurses due to such occurrences include the language barrier in cases where the nurse is serving a patient from a different ethnicity or with communication problems. Secondly, there can be the cases of prejudice. They may serve the patients with their belief about the patient or what they think rather than taking keen interest in the problem faced by the patient. Thirdly, they could be ethnocentric. The issue is more problematic where a nurse is serving patients from a country that has different ethnicities, religion and/or cultural beliefs. The nurse may serve in favor of some ethnic groups, religions or communities. In the case, a hospital is not in the position of solving the issue of biasness, the simple acts of favoring one group of patients and not-favoring the other group(s) may settle an institutional trend. This type of trends may lead to the loss of nurses as well as the healthcare organization(s). Therefore, much needs to be done about the issue of cultural competence in nursing students and faculty. Psychological empowerment is considered as the best option to enhance the cultural competence. Nurses should be trained on how to give equal treatment to the patients of different backgrounds. They should have the capacity of understanding that every patient is as important as the others and the services and resources should be allocated equitably and not by bias of issues such as ethnicity, religion or race. A perception is very powerful and can lead to justice in any service. The decisions of nurses should be autonomous with a professional basis in the decision making process. This can be installed by bringing in such study fields in nursing schools as well as seminars in places of work. The nurses should be empowered by the knowledge and not pressure (Dreher, & MacNaughton, 2002; Lipson & Desantis, 2007). A nursing leader has several roles in a culturally diverse healthcare system. In any hospital setting with culturally diverse nursing workforce, the nurse leader should be fair and unbiased towards all the staff members irrespective of their background. Leadership directly affects the staff retention, level of motivation and quality of the care provided. Therefore, a good leader should be able to generate and maintain a diverse workforce for the provision of culturally relevant care. According to Skim and Miller's theoretical framework (1999),(I could not find this reference??) there is a given process of achieving a sensitive process of changing the perception of a nurse or healthcare provider. The process involves the steps mentioned below:
• Understanding cultural diversity: Learning different cultural practices from other countries from where the practitioner might get clients.
• Increasing cultural awareness: It involves teaching the nurses to be mild on cultural decisions and not acting in the favor of some patients at the expense of others. • Minimizing cultural sensitivity by uniting the community: This means that the patients work together with the medical practitioners in improving health standards. They communicate well and try to understand each other. • Eradicate cultural competence behavior in the individual(s): In cases of cultural differences, the different cultures may be competing on usage of health resources. Nurses are not supposed to be a part of this fight. Therefore, they should remain neutral.
Such a process has the capacity of making a nurse act more professionally and avoiding being biased (Dreher, & MacNaughton, 2002).
In a study conducted in Australia, there was much effect of diversity on medical practices as well as medical practitioners and patients. Biases were noted in the nursing practice, and the patients with chronic diseases were very much affected in terms of the provided healthcare. Therefore, medical professionals need training on how to be of higher importance to such patients. The patients include diabetics, cardiovascular patients and others chronic disease patients. These patients need medical training on how to manage the illnesses and conditions when the medical practitioners are not around. The healthcare of these patients may be adversely affected if they are subjected to bias. Hence, the medical practitioners are needed to ensure a diverse cultural understanding of the community they are dealing with (Pardue & Morgan, 2008). Another study was done in three different first world countries viz. the USA, Canada, and Switzerland. In all the three countries, the research gave a positive report about the diversifying services in the medical sector. Such diversities included overcoming language barriers. One of the best examples of the study was in the USA, in a clinic where physicians were facing a little challenge with language problems with some of their patients. They were not in a position to communicate perfectly with other patients other than the ENL speakers (ENL- English Native Language). The researchers brought interpreters of other languages and communication flow was improved. The result was evident from the customer satisfaction analysis. It proven that the services were appreciated 140% of the previous level of appreciation, an implication that diversifying cultural practices, such as teaching nurses different languages is of utmost significance to service improvement process in hospitals as well as clinics and also medical practices at homes (Pardue & Morgan, 2008). Cultural diversity has been discussed as a way of improving the services of nurses and medical practitioners. It is of high importance to consider communication. To get better services, a nurse or any other practitioner must be in a position of understanding the language of the patient quite vividly, implying that the practitioner will be able to know the problem faced by his or her patient. For example, if a French speaking patient who does not communicate in fluent English is assigned to an American nurse, a communication breakdown is expected since most American health workers are trained in English (Flores, 2006). In order to come up with a better understanding, medical practitioners should have cultural diversities. They should understand several languages and, therefore, be able to serve patients better. There is also a possibility of working with interpreters. It is, however, not only a matter of spoken language; the dumb might also need to be served in a hospital. They communicate using sign language. Interpreters of such signs should be available to ensure communication between the patient and the nurse (Gerrish, Chau, Sobowale & Briks, 2004). Patients and medical practitioners need to work together interactively. Hence, there should be a clear understanding of communication from both sides. The nurses need psychological preparations that are of importance to them during the process of providing medical services to patients. Language barrier and other issues due to culture should be dealt with; they are a barrier to communication as well as efficient medical services. Patients with chronic diseases need attention and well stated instructions, since in the absence of doctors and medical practitioners they are supposed to nurse themselves. The process of treating them, therefore, needs to be communicated well to them, to avoid misunderstanding due to cultural differences including the language barrier (Flores, 2006).
Andrews, D. R. (2012). The influence of staff nurse perception of leadership style on satisfaction with leadership: A cross-sectional survey of pediatric nurses. International Journal of Nursing Studies, 49(28), 1103-1111. Boyle, D. K., & Kochinda, C. (2004). Enhancing collaborative communication of nurse and physician leadership in two intensive care units. Journal of Nursing Administration, 34(2), 60-70. Dunham-Taylor, J. (2000). Nurse executive transformational leadership found in participative organizations. Journal of Nursing Administration, 30(5), 241-250. Dreher, M., & MacNaughton, N. (2002). Cultural competence in nursing: Foundation or fallacy? Nursing Outlook, 50(5), 181-186. Flores, G. (2006). Language barriers to healthcare in the United States. The New England Journal of Medicine, 355(3), 229-231. Gerrish, K., Chau, R., Sobowale, A. & Briks, E. (2004). Bridging the language barrier: the use of interpreters in primary care nursing. Health and Social Care in the Community, 12(5), 407-413. Giltinane, C. L. (2013). Leadership styles and theories. Art and Science, 27(41), 35-39. Lipson, J, G. & Desantis, L. A. (2007). Current approaches to integrating elements of cultural competence in nursing education. Journal of Trans-cultural Nursing, 18(1), 10S-20S. Lorber, M., & Savic, B. S. (2000). Perceptions of managerial competencies, Styles and characteristics among professionals in nursing. Public Health, 52(198), 199-204. Pardue, K. T., & Morgan, P. (2008). Millennials considered: A new generation, new approaches, and implications for nursing education. Nursing Education Perspectives, 29(2), 74-79. Saccomano, S. J., & Pinto-Zipp, G. (2011). Registered nurse leadership style and confidence in delegation. Journal of Nursing Management, 19, 522-533. Smith, M. A. (2011). Are you a transformational leader? Nursing Management, 42(9), 44-50.
Cite this page
Share with friends using:
Removal Request

Finished papers: 2573
This paper is created by writer with
If you want your paper to be:
Well-researched, fact-checked, and accurate
Original, fresh, based on current data
Eloquently written and immaculately formatted
275 words = 1 page double-spaced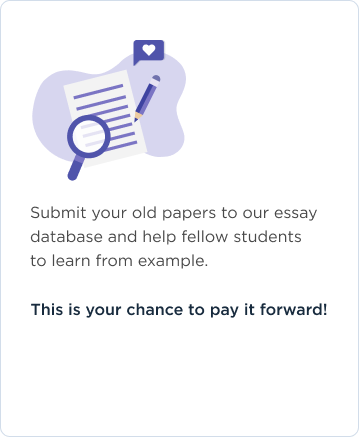 Can't find a free sample that matches your requirements?
Subscribe to WowEssays Premium and get access to over 1 MILLION high-quality downloadable samples
GET ACCESS NOW
Related Essays
Love is a fallacy essay examples, free course work on leadership and team members, free course work on multicultural workforce, free course work on marketing communication, free course work on policy analysis closing the gap policy, free course work on the journal of pharmacological and biomedical analysis, free course work on role development for advanced nursing, free course work on government budget and finance income, free course work on law enforcement topic, free course work on motivation and emotion, free course work on security, free academic course work on managerial accounting, free course work on classical english literature, free course work on gluten free products, free course work on illusion of depth, free course work on the jacksonian impulse, free course work on persons autobiography, free course work on data collections software recommendations, free course work on health education organizations, free course work on drugs and society, free course work on platonic dialogue on morality of doing others harm, free course work on emerging markets, related topics, egotism essay, egress essay, egyptian essay, ehrlich essay, ehrenberg essay, eigen essay, eichman essay, egyptian civilization essay, egyptian people essay, egyptian society essay, egyptian museum essay, ehrenreich essay, egyptians essay, egyptian art essay, egyptian revolution essay, egrets essay, eigenvalues essay, egyptianizing essay.
History Critical Thinkings
Holocaust Critical Thinkings
Homer Critical Thinkings
Horror Critical Thinkings
Idealism Critical Thinkings
Homicide Critical Thinkings
Humanity Critical Thinkings
Imagination Critical Thinkings
Agriculture Theses
Incidence Critical Thinkings
Host Critical Thinkings
Hit Critical Thinkings
Household Critical Thinkings
Holder Critical Thinkings
Iconography Critical Thinkings
Hurt Critical Thinkings
Human Body Critical Thinkings
Inclination Critical Thinkings
Incest Critical Thinkings
Holidays Critical Thinkings
Horizon Critical Thinkings
Income Statement Critical Thinkings
Implicit Critical Thinkings
Hrothgar Critical Thinkings
Horrid Critical Thinkings
Password recovery email has been sent to [email protected]
Use your new password to log in
You are not register!
Short on a deadline?
Don't waste time. Get help with 11% off using code - GETWOWED
No, thanks! I'm fine with missing my deadline
Academic Support for Nursing Students
No notifications.
Disclaimer: This essay has been written by a student and not our expert nursing writers. View professional sample essays here.
View full disclaimer
Any opinions, findings, conclusions, or recommendations expressed in this essay are those of the author and do not necessarily reflect the views of NursingAnswers.net. This essay should not be treated as an authoritative source of information when forming medical opinions as information may be inaccurate or out-of-date.
Reflection On Leadership And Management Skills
Info: 4211 words (17 pages) Nursing Essay Published: 14th Dec 2020
Reference this
Tagged: leadership
If you need assistance with writing your nursing essay, our professional nursing essay writing service is here to help!
Our nursing and healthcare experts are ready and waiting to assist with any writing project you may have, from simple essay plans, through to full nursing dissertations.
Cite This Work
To export a reference to this article please select a referencing stye below:
Related Services
Nursing Essay Writing Service
Nursing Dissertation Service
Reflective Writing Service
Related Content
Content relating to: "leadership"
The importance of leadership is now widely recognised as a key part of overall effective healthcare, and nursing leadership is a crucial part of this as nurses are now the single largest healthcare discipline. Research into nursing leadership has shown that a culture of good leadership within healthcare is linked to improved patient outcomes, increased job satisfaction.
Related Articles
Management Strategies in Healthcare
1.1 List factors under the control of healthcare managers that contribute to the decrease in the number of people applying to health professions schools. Describe the steps that healthcare organizati...
Problems Behind People Leadership And Management Nursing Essay
The purpose of my presentation is about the findings and giving recommendations for the problems in the Parkway in the operational level. In order to attain the growth and profit the organization has ...
Healthcare Leadership and Mental Health
In general, mental health appears to be a topic that very few people seemingly wish to discuss— predominantly within the work environment.  The prime contributing factor may be obvious: A destitute mental state—that is left unresolved—could manifest within the workplace and ultimately afflict an individual's work performance. ...
DMCA / Removal Request
If you are the original writer of this essay and no longer wish to have your work published on the NursingAnswers.net website then please:
Our academic writing and marking services can help you!
Marking Service
Samples of our Work
Full Service Portfolio
Related Lectures
Study for free with our range of nursing lectures!
Drug Classification
Emergency Care
Health Observation
Palliative Care
Professional Values
Write for Us
Do you have a 2:1 degree or higher in nursing or healthcare?
Study Resources
Free resources to assist you with your nursing studies!
APA Citation Tool
Example Nursing Essays
Example Nursing Assignments
Example Nursing Case Studies
Reflective Nursing Essays
Nursing Literature Reviews
Free Resources
Reflective Model Guides
Nursing and Healthcare Pay 2021
Search Support Articles
*You can also browse our support articles here > Essay on Effective Leadership and Management in Nursing
Leadership styles in professional nursing essay.
In healthcare it is very important to have strong leaders, especially in the nursing profession. A nurse leader typically uses several styles of leadership depending on the situation presented; this is known as situational leadership. It is important that the professional nurse choose the right style of leadership for any given situation to ensure their employees are performing at their highest potential. Depending on which leadership style a nurse leader uses, it can affect staff retention and the morale of the employees as well as nurse job satisfaction (Azaare & Gross, 2011.) "Nursing leaders have the responsibility to create and maintain a work environment which not only promotes positive patient outcomes but also
Applying Nursing Theory to Guide Leadership Essay
Nurse leaders are faced with issues or problems on a daily basis that are often expected and sometimes unexpected. It "comes with the territory" so to speak. If there were no issues to solve or hurdles to overcome the necessity of designating a leader would not seem quite as important. Nurse leaders can tackle issues that occur in their work environment using nursing theory to guide them. Nursing theory provides a framework that nurse leaders can use to implement interventions or changes to positively impact the staff they lead. This framework of the theory will set the standards for achieving the desired outcomes and is based on knowledge that is gleaned from practice and/or research.
Patchwork Essay on leading and management in nursing
Yellow sticker for a Student who has been diagnosed as having a Specific Learning Difficulty. Please make sympathetic allowances for spelling and written expression when marking this assessment.
Essay about Nursing Leadership
3). In this relationship, each must work through phases including conflict resolution and negotiation as part of the process. Transformational theory further explains leadership must include exhibiting a degree of emotional intelligence. This occurs when perceiving how others feel, understanding how the feelings lead to thinking, understanding the emotions, and managing emotions internally. In respects to this theory, emotional intelligence enhances this bi-directional relationship between the leader and the followers (Spears, 2002).
Strengths And Weaknesses Of A Nurse Leader Essay
No matter how great a nurse leader may be, every nurse leader has their strengths and weaknesses. My strengths include being compassionate, humble, and resilient. Whereas my biggest weakness as a leader is not having the appropriate skills to influence others to see things my way.
The Importance Of Nursing Leadership
Nurse leaders are the background to the nursing care. Effective nurse leaders can promote a positive workforce and a healthy work place for other nurses. Workplace dynamics is an essential part of how each nurse functions. Nurses, being mentally and physically stressed, need to have support and guidance from a nurse leader to feel confident about performance. The impact of nursing leaders can be a positive and guiding force for the younger or more inexperienced nurse. Having strong relationships with solid leaders can instill values in the beginning stages of a newer nurses' career. Gaining insight and core concepts from a more experienced leader can make a world of difference in the way a new nurse performs, provides patient care, and sets future goals for themselves. A newer nurse with a positive role model and nurse leader can model themselves to become a leader for future nurses.
Bed Number Ten By Sue Baier Essay
The role of a nurse leader is invaluable to the performance and ultimate success of an entire nursing team whose goal is to provide excellent patient care. There are a few key characteristics that define a nursing leader. The first characteristic is one who communicates effectively and is accountable on all levels, from the patient and their family to the interdisciplinary members and senior staff. Effective communication and accountability are characteristics of an individual who
Effective Leadership and Management in Nursing Essay examples
Leading a health care organization comes with immense responsibility and is not an easy task. Transformational leadership has proven to be an effective leadership style in the nursing profession, demonstrating a clear mission, a commitment to excellence, and the ability to motivate and lead others to higher levels of achievement (Schwartz, Spencer, Wilson, & Wood, 2001). Characteristics and qualities of an effective leader include
Leadership and Management in the Hospital setting Essay
Managers are acknowledged based to their title within the organizations, whereas leaders are recognized by their characteristics. A good leader has the ability to influence people, while having integrity, and the ability to look outside of the box. A good leader is a person who is defined by the actions they take. Leaders have the ability to inspire those around them (Anderson, 2013). A good manager will do their job correctly according to expectations and job descriptions (Finkelman, 2012). Managers are usually more task oriented.
Leadership Approach Paper – Behavioral Approach
Understanding the difference between effective management and effective leadership is important. Leaders are not always born leaders; they can be formed into leaders if that is what they want. All five leadership approaches combined would form the perfect leader but each individual has special traits and behaviors that can make one into a leader. The behavioral
Essay about Leadership Styles in Nursing
"Managers with leadership styles that seek and value contributions from staff, promote a climate in which information is shared effectively, promote decision making at the staff nurse level, exert position power, and influence coordination of work to provide a milieu that maintains a stable cadre of nurses", (Boyle, Bott, Hansen, Woods & Taunton, 2009). This statement describes the large impact a leadership style can make on the work environment, and the morale of the team. In nursing history, several theories and leadership
Three Major Components Of Nursing Leadership Essay
Leadership may mean different things to different people, the consensus opinion of experts in this field is that leadership is using power to direct and influence activities of people to achieve set goals or targets. Nursing leadership is all about every nurse providing, facilitating and promoting the best healthcare services to client and to the public. Leadership is a shared responsibility. (CNO 2012). The nursing profession need leaders that can build the capacity of nurses through mentoring, coaching, supporting, developing the expertise and management skills of nurses to make a difference to the quality of patient care at all levels of the profession ( McIntyre & McDonald, 2014 ). At the core of every leadership either political or managerial is power and how the leader uses it. While it is practically impossible to lead without power, how the nurse leader uses this power not only determine the leadership style but also the results or outcomes of what is achieved through the process.
The Qualities Of A Nurse Leader Essay
In nursing, we grow every day; learning to be a strong professional takes many skills. Some people are born with, and some acquired through practice and research. It is important in being a good democratic leader to establish rules effectively with peers and subordinates. Leadership involves action, creativity, motivation, and visioning. It is viewing the possibilities and motivating others to make things happen (Kearney-Nunnery, 2016). Evidence based practice is a must to have a successful and a safe practice in your work environment, whether it is a hospital or nursing home. Leadership and evidence based practice are two parts of the coin that are very important in being a nurse leader. Leadership is a critical part of the organization to apply evidence based practice. This paper identifies and defines these important nursing traits and discusses the traits that are significant to being proficient in these skills.
Effective Nurse Management And Leadership Styles
Many factors affect one 's ability to be a great leader in the workplace, especially among nurses. Many factors go into being a great leader and being able to build a work environment where employees would like to continue working. To some extent, it is up to the nurse manager as well as the nurses to make an effort to make the environment friendlier and increase retention amongst staff nurses. Nonetheless, there are internal factors, such as different leadership styles among managers. Can staff nurse retention be increased be increased by effective leadership methods?
Leadership And Management Functions Of A Nurse Essay
Before I started this leadership/management coarse I had no idea what qualities a good leader manager needs to hold. I had no idea a registered nurse was considered a leader/manager. Now that I have reviewed all the chapters in the Leadership Roles and Management Functions in Nursing (Marquis & Huston, 2015) I have a full understanding of how important leadership/management functions play in a nurse's career. Chapters 12-25 describe roles and functions that are needed for a nurse to become a successful leader/manager. These chapters discussed the roles and functioning of organizing, staffing, directing, and controlling.
Related Topics
Plagiarism checker
Writing help, paraphrasing tool, leadership in nursing.
Health Care , Leadership , Nursing
How it works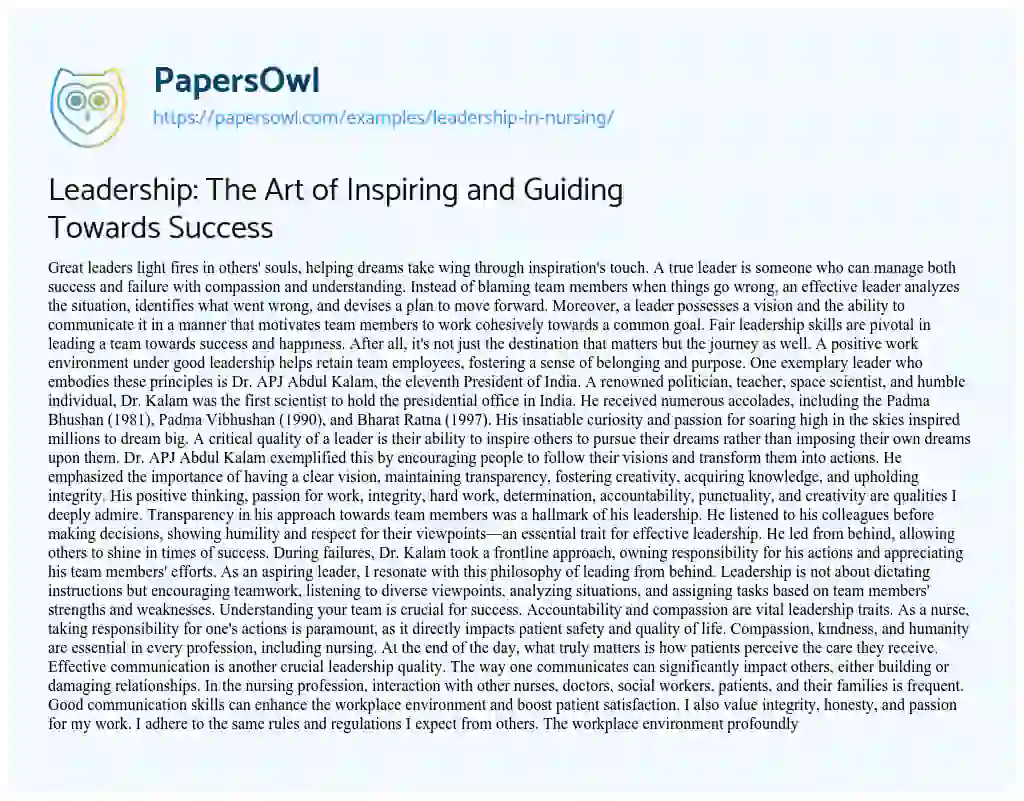 Leadership is an art, skill or quality of an individual who can positively influence the people to achieve maximum in their life. A true leader is a person who can manage both success and failure with compassion. He or she tries to analyze what went wrong rather than blaming the team members. He has a vision and plan to accomplish the task. Along with the vision, he has a quality of conveying his vision in a way so that it can motivate his team members to work together in achieving a goal. Fair leadership skills lead to success and happiness. After all, it's not only the destination that matters but the journey too.
APJ Abdul Kalam had such an amazing quality to let the people follow their dream instead of following what he say is right. He used to inspire everyone to follow their vision and transform them into actions. He always believed in having a clear vision, transparency, creativity, knowledge and integrity. I truly admire his qualities such as positive thinking, passion for work, integrity, hardworking, determination, accountability, punctuality and creativity. He was always transparent in his approach towards his team members. He always uses to listen to his colleagues before making any decision. He was humble and respectful towards his team, their viewpoint which is very important for an effective leadership. He always led the team from behind and put others in front specially at the time of success.
During the times of failure he always took front line approach and always was responsible and accountable for his actions. He was always appreciative towards his team members. (intext wagon). I personally believe in leading the team from back. Leadership does not mean that you give instructions to the team, but to encourage his or her team, listen to their viewpoint, analyze and assign tasks according to the strength and weakness of his team members. A leader should know his team well in order to succeed.
I also believe in accountability and compassion. As a nurse, it is very important that we should take responsibility of our actions as it affects patient's safety and quality of life. Compassion, kindness and humanity are important for ever profession so as in nursing. At the end of the day, all that matters is how did the patient feel about the care. Communication technique is also very important quality a leader should have. The way you say certain things can have a great impact on others. It can build or destroy a relationship.
As nurses, we interact with other nurses, doctors, social worker, family members of the patient, patient etc.Good communication skills and qualities can enhance the workplace environment and patient's satisfaction. I also believe in integrity. I am honest and passionate about my work. I follow the same rules and regulations what I expect from others. The workplace environment has a great psychological impact on our mind. A leader with good emotional intelligence and positive attitude can create a happy environment. Every team member feels valued and the staff builds a trustworthy and solid foundation. I always go to my clinical with a positive attitude. I always encourage my colleagues, help them, learn from them and appreciate them for their hard work. I am always empathetic because I know it feels great when someone understands your viewpoint without making judgments. I will be working in few months as a registered nurse. I have not accomplished a leadership status yet. But I believe everything takes time. I always take responsibility in what I do. I look at the whole situation before arriving to any statement and decision. I believe I can be a leader as well. Every journey has ups and downs.
A leader or a team also has to deal with many challenges during their way. I have a mindset that focusing on the ways of improving the situation rather than blaming or criticizing is the best approach at the time. As a leader, I will be respectful to my team members. I will strive for safe and quality care through effective teamwork and collaboration. I will respect my time and will try to be productive at work. Success of a team not only depends upon the hard work of the team members and leader but also upon the relationships amongst the team members. A toxic work environment and lack of communication can lead to error.
In my viewpoint, a favorable workplace is one where each member of the team feels respected and appreciated. I will always be grateful to my team members and will never consider someone superior or inferior. I will love to share my knowledge and learn new things from my team. I will be self aware and thoughtful in my actions. I will lead the team with an open mindset as I know people, situations and things change with time. As a team member I always expect that everyone is open to each other related to the work matter.
Coordination is very important to achieve a goal or accomplish a task. Team members should have a working agreement amongst them. I expect everyone in the team to be responsible of their actions. I want every team member to be sensitive and considerate to others. Leading a team is bringing best in the people even during difficult times. I want everyone to be honest and flexible to the people and situations. As a leader, I will give freedom to my team members so that our team can come up with new ideas and creativity. I will try to create a relaxing and positive work environment. My personal philosophy is that a great leader is the one who believes in shared vision, enables other to act and encourages everyone around him or her. As a leader, I will aim to open lines of communication and trust in order to attain the highest level of teamwork.
The deadline is too short to read someone else's essay
Cite this page.
Leadership in Nursing. (2021, Jan 14). Retrieved from https://papersowl.com/examples/leadership-in-nursing/
"Leadership in Nursing." PapersOwl.com , 14 Jan 2021, https://papersowl.com/examples/leadership-in-nursing/
PapersOwl.com. (2021). Leadership in Nursing . [Online]. Available at: https://papersowl.com/examples/leadership-in-nursing/ [Accessed: 3 Mar. 2023]
"Leadership in Nursing." PapersOwl.com, Jan 14, 2021. Accessed March 3, 2023. https://papersowl.com/examples/leadership-in-nursing/
"Leadership in Nursing," PapersOwl.com , 14-Jan-2021. [Online]. Available: https://papersowl.com/examples/leadership-in-nursing/. [Accessed: 3-Mar-2023]
PapersOwl.com. (2021). Leadership in Nursing . [Online]. Available at: https://papersowl.com/examples/leadership-in-nursing/ [Accessed: 3-Mar-2023]
Don't let plagiarism ruin your grade
Make sure your essay is plagiarism-free or hire a writer to get a unique paper crafted to your needs.
Plagiarized Text
Leave your email and we will send a sample to you., not finding what you need, search for essay samples now.
Having doubts about how to write your paper correctly?
Our writers will help you fix any mistakes and get an A+!
Please check your inbox.
Don't use plagiarized sources
Where do you want us to send this sample, attention this is just a sample..
You can order an original essay written according to your instructions.
Trusted by over 1 million students worldwide
1. Tell Us Your Requirements
2. Pick your perfect writer
3. Get Your Paper and Pay
Hi! I'm Amy, your personal assistant!
Don't know where to start? Give me your paper requirements and I connect you to an academic expert.
short deadlines
100% Plagiarism-Free
Certified writers
Nursing Management Essays
Addressing nurse bullying in the healthcare setting, popular essay topics.
American Dream
Artificial Intelligence
Black Lives Matter
Bullying Essay
Career Goals Essay
Causes of the Civil War
Child Abusing
Civil Rights Movement
Community Service
Cultural Identity
Cyber Bullying
Death Penalty
Depression Essay
Domestic Violence
Freedom of Speech
Global Warming
Gun Control
Human Trafficking
I Believe Essay
Immigration
Importance of Education
Israel and Palestine Conflict
Leadership Essay
Legalizing Marijuanas
Mental Health
National Honor Society
Police Brutality
Pollution Essay
Racism Essay
Romeo and Juliet
Same Sex Marriages
Social Media
The Great Gatsby
The Yellow Wallpaper
Time Management
To Kill a Mockingbird
Violent Video Games
What Makes You Unique
Why I Want to Be a Nurse
Send us an e-mail
The Essay Writing Experts UK Essay Experts
Disclaimer: This is an example of a student written essay. Click here for sample essays written by our professional writers.
View full disclaimer
This essay may contain factual inaccuracies or out of date material. Please refer to an authoritative source if you require up-to-date information on any health or medical issue.
Leadership in Nursing
Reference this
Definitions, Theories, and Styles of Leadership in Nursing
If you need assistance with writing your essay, our professional essay writing service is here to help!
Transactional versus transformational leadership
Clinical or shared governance, knowledge, attitudes, and skills of an effective nurse leader, applications to practice settings, applications to the wider health and social context, education for leadership, challenges and opportunities to stimulate change, empowering patients to participate in the decision-making process, cite this work.
To export a reference to this article please select a referencing stye below:
Related Services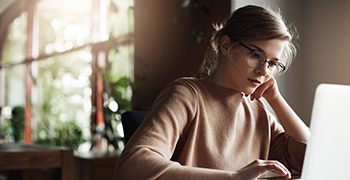 Essay Writing Service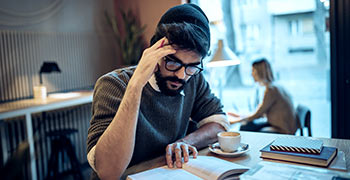 Dissertation Writing Service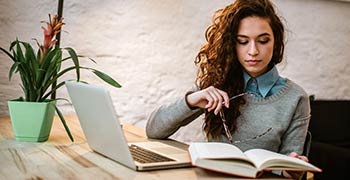 Assignment Writing Service
DMCA / Removal Request
If you are the original writer of this essay and no longer wish to have your work published on UKEssays.com then please:
Our academic writing and marking services can help you!
Find out more about our Essay Writing Service
Undergraduate 2:2
7 day delivery
Marking Service
Samples of our Service
Full Service Portfolio
Related Lectures
Study for free with our range of university lectures!
Nursing Lectures
All Available Lectures

Freelance Writing Jobs
Looking for a flexible role? Do you have a 2:1 degree or higher?
Study Resources
Free resources to assist you with your university studies!
More Nursing Resources at NursingAnswers.net
Reflective Models at NursingAnswers.net
How to Write an Essay
Essay Buyers Guide
Referencing Tools
Essay Writing Guides
Masters Writing Guides
Search Support Articles
*You can also browse our support articles here >
Change Region / Country
Here you can choose which regional hub you wish to view, providing you with the most relevant information we have for your specific region. If your specific country is not listed, please select the UK version of the site, as this is best suited to international visitors.
United Kingdom
United States
United Arab Emirates
Saudi Arabia
Online Students
For All Online Programs
International Students
On Campus, need or have Visa
Campus Students
For All Campus Programs
What is Nurse Leadership?
Leaders are found everywhere, from government leaders to corporate leaders to leaders in local communities. You name the setting; we look toward leaders at the helm.
The nursing profession is no exception. Leaders in nursing are influencing healthcare organizations at all levels, and in every setting and discipline. "While nursing leadership is considered a relatively new role in the healthcare setting, the impact and influence of leadership [in the nursing profession] throughout history has been well-documented," said Mandy T. Bell, DNP, MSN, RN , clinical faculty of graduate nursing programs at Southern New Hampshire University (SNHU). After all, the concept of leadership is "not confined to individuals who possess traditional positions of authority or scope of responsibility. Rather, anyone within an organization can be a leader," she said.
So, what makes a nurse a leader and why is that important? Read on to learn more.
What is a Nurse Leader?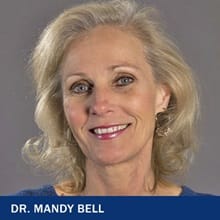 As Bell defines it, nursing leadership is:
The ability to inspire, influence and motivate nursing staff and other health care workers to work together to achieve their highest potential and collective organizational goals.
Why is Leadership Important in Nursing?
According to Bell, "the COVID-19 pandemic highlighted more than ever how important strong leadership is for the nursing profession. The pandemic forced the nursing profession to respond to a rapidly changing and increasingly complex healthcare environment."
All of this change does have a silver lining. "The pandemic served as a catalyst for change and innovation as nurse leaders from all levels of nursing responded to the new challenges presented by COVID-19," said Bell.
In order to accommodate the increased demands of managing patient care during the pandemic, "nurse leaders [across all levels of the profession] created new models of care and new workflows using technology such as videoconferencing and telemedicine to communicate with patients and with other healthcare workers. They also identified ways to prevent shortages from the overuse of scarce resources such as personal protective equipment (PPE). " Bell said.
Now that the pandemic appears to be turning a corner, the innovations created by nurse leaders across the healthcare setting will endure, helping to advance the profession as we move into the future.
What is the Role of a Nurse Leader?
A primary role of the nurse leader is to serve as a role model to healthcare and team members. Being able to effectively communicate the goals and expectations of each team member is key. "Essentially, everyone needs to know their role and their role and the roles of the other team members to be able to work together in attaining common organizational goals," Bell said.
Leadership in nursing begins at the bedside. Then, "by developing and honing their fundamental leadership skills, bedside nurses can positively impact patient outcomes," said Bell. Clinical and bedside nurses use leadership skills to coordinate, direct, and support patient care and other healthcare team members. They also possess effective communication skills and serve as a patient advocate.
What Are Qualities of a Good Leader in Nursing?
To be effective in influencing and engaging others toward operationalizing goals, the emotionally intelligent nurse leaders must be well-versed in both hard and soft skills. "The hard skills for nurse leaders include advanced clinical knowledge and technical skills that the nurse leader needs to perform their job. Soft skills are the social skills that need to be consciously developed over time and help the nurse leader effectively communicate with peers and subordinates alike," Bell said. "In other words, the soft skills are critical for the nurse leader to get along with others in the workplace."
Soft skills include:
Excellent interpersonal skills : by using effective written and verbal communication skills, active listening, clarity, confidence, and empathy
Dedication to excellence : by applying current and evidence-based practice, demonstrating consistency and passion for the profession, and engaging in lifelong learning
Create a culture that drives high reliability : over time and across the organization's performance that positively impacts patient safety and quality outcomes
Creativity and innovation : by thinking mindfully and being open to new experiences and technologies to improve the status quo
Sense of teamwork and collaboration : clearly defined roles and expectations, working toward common goals, and being accountable. As well as coaching and mentoring a culturally diversified workforce
Additionally, a successful nurse leader must be knowledgeable about:
The healthcare system, advocacy, and policy
Conflict management and negotiation
Finance, business, and human resource management
Strategic management
Professional development
Self-care , such as practicing mindfulness and developing resiliency
These combined skills promote increased productivity, higher staff satisfaction, and lower staff turnover. This leads to high quality of care plus excellent safety and desirable patient outcomes.
How Does One Become a Nurse Leader?
While leadership comes naturally for many people, nurses, by definition of their challenging and multi-faceted jobs, develop even more leadership skills while on the job. All nurses within the healthcare organization can assume a leadership role. They do not need to be in a defined nurse leadership role or role of authority to exhibit leadership skills and traits, Leadership in nursing can be accomplished "through experience, pursuing certification and an advanced degree," said Bell.
Some universities offer MSN Nurse Leadership programs that can help you earn the credentials and preparation you need to advance to the next level of leadership.
Above all, a nurse leader must "be agile and flexible in adapting to a rapidly changing environment," Bell said. Nurse leaders must be prepared to respond swiftly to:
Changes in regulatory and legislative requirements
New treatment modalities
New and ever-changing technologies, including computer use, artificial intelligence (AI), telemedicine, and electronic patient care documentation
Evidence-based practices, which includes staying current on the latest best practices, conducting research, and sharing research findings
Keep in mind that the necessary skills to be a nurse leader will change as the profession changes. With each new demand on the world of health care, the need for nurses to be agile grows.
Why is Nurse Leadership Development Important?
Nurses are the cornerstone for any healthcare organization. Effective nurse leadership "is critical for strengthening integration of safe, effective and high-quality care," Bell said. "This, in turn, creates a positive work environment and promotes positive patient outcomes and experiences," for patients and staff alike.
The ability to transform business practices as well as patient care is profound. Strong leaders manage staff effectively. Confident and capable staff members who trust in their leadership result in "increased staff productivity, morale and job satisfaction," Bell said. That's good for everyone.
What's the Bottom Line?
It's no secret that nursing is a challenging profession. On a good day, nurses can work up to 12 hours in a shift, on their feet, managing multiple patients with competing needs and demands. Nurses work nights, weekends, and holidays. They must have laser-sharp attention to detail, be business-minded and show an exceptional amount of compassion and empathy to those around them.
To be effective, "a key responsibility for a nurse leader is to engage in self-awareness," said Bell. Nurses who continuously develop their own advanced skill set are investing in themselves and their career. "It is important for the nurse leader to continuously reflect on their leadership strengths and identify opportunities for continued professional growth." This will help nurse leaders continue to proactively drive positive change in healthcare.
As we move into the future, advances in technology, treatment regimens and the rapidly changing healthcare landscape, and global demographics, there will be even more demands for nurses at all levels to assume a leadership role. Nurses and other healthcare professionals will also continue to look within the nursing profession for leadership. According to Bell: "It will be more important than ever for nurses to assume leadership roles to proactively respond and adapt to each new challenge and continue to advance the profession."
Marie Morganelli, PhD, is a freelance content writer and editor.
Explore more content like this article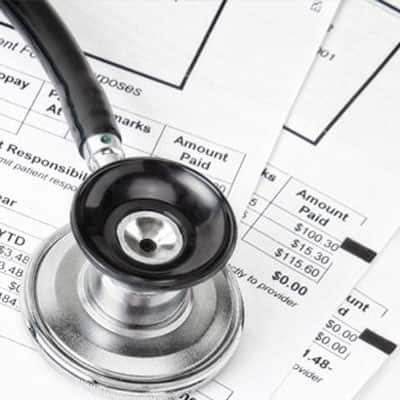 What is Medical Billing and Coding?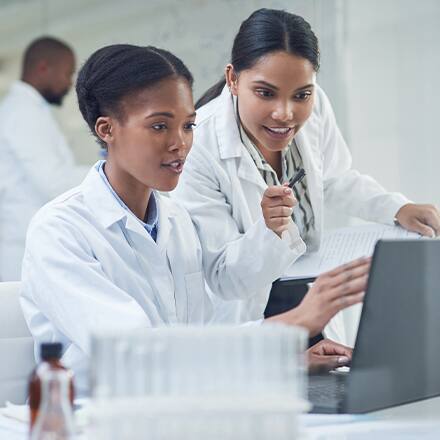 Examples of Jobs You Can Pursue with a Degree in Health Science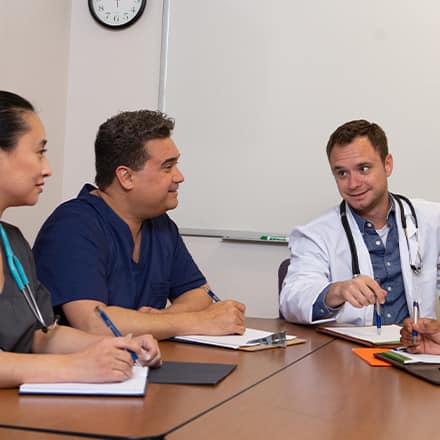 What is Quality Improvement in Healthcare?
About southern new hampshire university.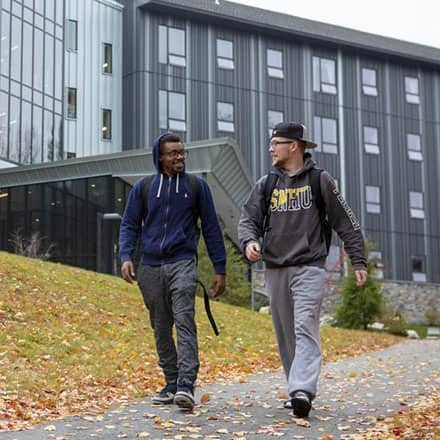 SNHU is a nonprofit, accredited university with a mission to make high-quality education more accessible and affordable for everyone.
Founded in 1932, and online since 1995, we've helped countless students reach their goals with flexible, career-focused programs . Our 300-acre campus in Manchester, NH is home to over 3,000 students, and we serve over 135,000 students online. Visit our about SNHU page to learn more about our mission, accreditations, leadership team, national recognitions and awards.

Leadership and Decision Making in Nursing – Sample Paper
Introduction.
The practice of leadership is now broadly identified as a vital element in overall healthcare activities (Johns, 2017; Ellis, 2018). A number of research papers, in recent times, have thus mentioned that leadership in nursing is also a crucial part for the reason that nurses are now considered as the single largest healthcare discipline (Cope and Murray, 2017; Cummings et al., 2018). Different leadership theories support the practice of leadership and suggest that senior nurses embrace leadership capabilities in order to further enhance the healthcare setting and facilities (Taylor and Webster-Henderson, 2016). In this regard, this piece of writing is focused on analysing leadership in practice while demonstrating the awareness of what is leadership and how it is evident in the practice setting, supporting it by means of theory and literature. It is further reflecting on the instance/ scenario of leadership to illustrate what actions of leadership were being taken. Furthermore, the assignment unfolds the scenario with respect to leadership theory and leadership styles.
Instance/Scenario of Leadership
In an elderly ward, there are 4 side rooms and 4 bays with 6 beds each. The side rooms were occupied by patients that require barrier nursing. In bay A, 4 patients started to have loose stools. The nurse in charge delegated the responsibility of collecting samples of stool for the test. He also escalated the incident to the infection control team in order to look into the matter timely before it disturbs other patients. The infection control and lab results from the stool sample confirmed that there was an outbreak of diarrhoea meanwhile he discussed the solutions with staff members and consider their responses to implement. Hence, the in-charge nurse issued an order to close the bay after agreeing with all the staff members. He further provided the staff on the closure of ward/bay and reminded them regarding the infection control policies (such as hand washing, PPE and waste management) in order to limit the spread of diarrhoea and instructed them to pass the information to colleagues and visitors so that everyone remains uninfected.
The ward staff, on the instruction of in-charge nurse, advised control measures to Patients, Visitors (families and friends), and any other person who needs to enter the clinical area including, domestic staff, occupational therapists, physiotherapists, pharmacy staff, phlebotomists, porters, estates staff, chaplains, volunteers, staff in other departments that patients may need to visit for investigation/treatment which is deemed urgent e.g. x-rays. The nurse in charge also conducted an in-depth examination of Bay A and the diet of patients in this ward so as to ensure that no chances of spread are present and food that is consumed by the other two patients of this ward is hygienic.. While taking measures to limit the spread of infection and recover the infected patients from the infection, the nurse in charge ensured that there were adequate numbers of staff available to deal with this situation.
With the help of timely processes and protective measures while continuously monitoring the patients' symptoms and keeping the bay closed until the patients were asymptomatic, this entire situation of sudden outbreak of infection was controlled. Once all the patients recovered from the infection, the infection control team after in-depth inspection, re-opened the bay. Here, in this scenario, different leadership actions were demonstrated by the in-charged nurse. First and foremost, he exhibited the capability of timely decision-making skills and perform delegation. While taking measures to control the spread of infection, another leadership action was foreseen where he instructed the guidelines to staff members. Bearing in mind that in-charged nurse also shown the leadership action of safe nurse staffing which is also very crucial in such circumstances where the spread of function is potential and other patients are also vulnerable.
Leadership Theory
As per the theory of leadership, defined in the research of Jasper, Rosser, and Mooney (2013), leadership in nursing is essentially about critical thinking, advocacy, and timely actions. Furthermore, Taylor and Webster-Henderson, (2016) state that nursing leadership is much different as compared to the concept of general leadership, for the reason that nursing leadership gives attention to taking the responsibility of practice environment along with the responsibility of improving and influencing it. Leadership in nursing can be understood as the impact of different healthcare settings and the effects of different educational backgrounds of nurse leaders. In a nutshell, leadership in nursing is all about guiding every member of staff that takes part in the welfare of patients in a specific unit of nursing (Marshall and Broome, 2017; Ellis, 2018).
However, the concept of leadership, in general, is associated with guiding and influencing others in order to enhance the working conditions. Yet it is noticed that leadership in business and leadership in nursing are distinct concepts in their respective manners. Nonetheless, the simple idea of leadership that fits well into the aspect of nursing leadership and business leadership is to influence other and guide them towards the correct way. It is found that nursing leadership entails more critical thinking aspects since the lives and wellness of many patients are dependent on the decision-making skills of nursing leaders.
In a number of areas of this civilised realm, current healthcare facilities are confronted by number of challenges and demands such as workforce challenge, changing expectation of patients, increase in the demands for access to care, concerns and issues regarding care quality and safety, mandate to enhance patient-centred care, and provide timely assistance on all healthcare needs. Under these considerations, effective governance is very important and needed in order to maximize the health care and management effectively in the hospital setting. Therefore, a number of research papers and books have mentioned the role of leadership in the clinical setting (such as Cope and Murray, 2017). One of the most prominent aspects of leadership in healthcare which makes it an essential part is that nursing leadership ensures a high quality of health care system which reliably provides efficient yet safe care. Nurses that are assigned and given with the responsibility of leadership in health care make sure that they provide good care of the patient while monitoring and managing evidence associated with the safety, risk, and quality of outcomes which, in turn, ultimately enhance patient care.
Style of leadership
As there are different leadership styles present for business leadership; clinical and nursing leadership also possess different styles (Kaiser, 2017). Generally, transformational leadership is one style of leadership that focuses on the enabling and empowering others (Hawkins, 2017).In the research of Wong, (2015) the claim was explained that the transformational style of leadership support in reducing the mortality rates of the patient. On the other hand, Wong has also found that the satisfaction of patients can be increased when nursing leaders use transactional leadership. In many of the research papers, it was mentioned that there is no single style of leadership that can be regarded as best since the measure of best leadership varies in accordance with the situation (Giddens, 2018; Frankel and PGCMS, 2019).
Considering the scenario of leadership, the major focus of the nurse in charge was on reducing the spread of infection while making sure that patients that have been suffering from diarrhoea can recover as soon as possible. To this end, he must have selected transformational leadership style because it matches with the general definition of transformational leadership style as well as with the claim of Wong's research. According to the research of Richards and Edwards (2012), it is evident that leadership styles in nursing have prominent impacts on two of the areas namely outcomes and experience of patients, and retention and satisfaction of nurses. It would not be wrong to state that first is influencing the latter area; yet it is very challenging to determine and decide what aspect makes good nurse leadership.
On the other hand, democratic leadership style also known as participative or shared style of leadership wherein group is involved decision making process (McKeown and Carey, 2015). In one research paper, it was found that the democratic style of leadership among nurses increases and improves the ability of junior nurses and staff to take part in the procedure of making decisions (Griffith and Dowie, 2017). It can be said that the nurse in-charge, in the given scenario, has also adopted the leadership style of democratic because he gave the opportunity to his staff members to discuss the solutions. On the contrary to this style of leadership, autocratic or authoritarian style leadership, in general, is defined as the style of controlling every decision by its own (Harms et al., 2018). Hence, in the context of nursing leadership where nurse leaders decide every solution on their own and only give directives and orders to all the team members (Gobet and Chassy, 2018). Since the leader's role in the discussed scenario does not reflect this style of leadership at any instance therefore, we can say that the autocratic style of leadership is not adopted.
Servant leadership style refers to the style of leadership wherein leaders only consider serving for the followers hence (Gandolfi, Stone, and Deno, 2017), nurse leaders take care of those who assist the patients and knuckle down to achieve progressive outcomes, i.e., the members of staff (The Kings Fund, 2018). Since the scenario has mentioned that nurse in-charged has reminded their staff members regarding all the infection control policies so that they remain free from infection while taking care of patients implies that he also used servant style of leadership. In this way, the utilized leadership styles in the given case scenario are the transformational style of leadership, democratic style of leadership, and servant style of leadership. On the other hand, the leadership theory that will be used to explain the elucidated scenario states that leadership entail critical thinking in order to take timely decisions while ensuring the best possible outcomes for the safety of patients, staff members and other visitors (Ellis, 2018).
Leadership theory applied to the scenario
Since leadership theory defined in the previous section reflects that it is mostly related with the aspect of taking appropriate decision in the timely manner. In the instance of leadership, in-charged nurse had taken timely decisions in order to limit the spread of infection which connects it with the theory of leadership mentioned previously. Furthermore, influencing and guiding is also the part of leadership theory (The Kings Fund, 2018) which is also demonstrated in the instance of leadership in the form of guiding staff member to take protective measures demonstrate that theory is connected with the instance of leadership.
General leadership actions consist of guiding, assisting, influencing, and enhancing the performance of staff members and organisations. However, in the context of nursing leadership, it further entails the capability of thinking critically and taking actions that are best fitted to the situation (Marquis and Huston, 2012). Considering the theory of leadership illustrated in this assignment also asserts that nursing leadership is based on critical thinking and taking actions that provide best outcome for patients and staff. Hence the defined theory is clearly explaining the underpinning and foundational actions of leadership.
There are number of resources available in order to define and shape leadership in nursing. However, there are certain skills that are considered as essential skills for nurse leaders in terms of demonstrating their competencies. One major skill, that is discussed and accepted widely, is expert decision making skills embedded in the evidence based practice (Payne, 2015). In order to communicate with infection control team and escalate the issue, the nurse in-charge and all the staff member followed a proper procedure of communication while following the decision taken by in-charge nurse.
Leadership in the given instance showed that there was a highly developed collaborative team which mutually worked in order to limit the outbreak of infection in other wards. In this way, mutual efforts due to robust leadership produced positive outcomes for not only patients but also for staff and other members. Leadership also suggests that nurses must have ability to create organizational cultures that infuse quality health care along with the safety of workers and patient (Cummings et al., 2010; Pretz and Folse, 2011' Huston, 2013). By taking measures that not only safeguarded patients but also protected member of staff, visitors, and non-direct heath care providers such as administrative staff, gardeners, security guard, or laundry team, the scenario clearly demonstrated the leadership action of maintaining quality care. With the help of these measures taken by the in-charged nurse as his leadership approach, he maintained the balance between authenticity and performance expectations which is one of its strengths in terms of getting most possibly best outcome. On the other hand, the weakness of this chosen approach or styles of leadership was based on neglecting the actual cause of infections' outbreak in the Bay A, while remain concentrated only on the recovering the infected patients and protecting other patients.
Considering the theory and literature on leadership, it is shown that the instance of leadership defined in this assignment is reflecting on how a nurse leader should manage and deal with any sudden outbreak of infection or any chaotic situation while not disturbing other patients. With this example of leadership, the nurse leader has keenly and actively involved in every aspect of problem solving without taking much of the time to decide what they are required to do. The parallel working capability of nurse in-charge had surprised me regarding how one leader should utilize time to take necessary measures. However, the lacking point in this instance of leadership was based on only focusing the protection aspect of problem. There could be a team that would be responsible to analyse the reason behind the outbreak of infection along with inspecting other bays/ wards in order to ensure that other patients are safe and only require protective measures. With the help of this incident of leadership, learning about leadership has been cleared and it makes clear the difference between management leadership and nursing leadership. It elucidated that nursing leadership is way more than only influencing and directing the followers but it is more about critical thinking and quick decision making that is justifiable in the longer run (Giddens, 2018).
In my learning, I am now looking forward to develop the capability and learn the tactics of critical thinking. As per the evaluation and instance of leadership, I consider myself as a partial leader because I do not have skills of quick management and taking decisions under great pressure. Although I have the capabilities of transformational leadership or resonate leadership along with democratic leadership; yet the capability of adopting servant leadership needs to be developed. Hence, I will enroll myself in the nursing leadership program which helps me in enhancing my skills of leadership. However, it may take several months and I have decided to give four months of time in order to develop the lacking skills of leadership. Once I became capable of handling chaotic situation in a way that provide positive outcomes on the health and well-being of patients and staff members, I would consider that my leadership skills get nurtured.
In this assignment, the instance of leadership in nursing has been discussed wherein it was illustrated that the nurse in charge has exhibited great traits of leadership and showed how good he was at handling the situation. The outbreak of infection in one ward which affected some of its patients was handled timely due to the leadership capabilities of nursing. While discussing leadership styles, it was identified that in-charged nurses had undertaken several styles of leadership in accordance with the need of the situation such as transformational style, democratic style, and servant style of leadership. During the course of this module, I understood the basic importance and meaning of nursing leadership which professionally helped in showing how leaders act wisely and critically in unexpected situations.
Leave a Reply Cancel reply
Your email address will not be published. Required fields are marked *
Save my name, email, and website in this browser for the next time I comment.

NursingEssays.co.uk is the custom online academic help providing assistance. We just want to provide the help to the students end our papers should be used for the reference purpose only. Nobody is allowed to use our papers for the commercial purpose or without the reference
Testimonials
Terms & Condition
Contact Info
[email protected]

+44 121 318 2822
+44-20-3332-0848
Essay types
Healthcare and Nursing
Leadership and Resilience
Date published: 28 Feb 2023
Format: APA
Academic level: College
Paper type: Coursework
Downloads: 0
During one of the long breaks from school, I was hired as the assistant floor manager at a small restaurant in my neighborhood. My responsibilities included ensuring that the restaurant was well organized, tables were clean after being used, there were no hazards or items likely to cause accidents and the general organization of the restaurant floor. I admit that I took on the position while a bit young and without much prior experience but I had immense faith in being responsible. I believe I was a good manager as I ensure that my roles were met and that I cooperated with my colleagues to the best of my ability. Every morning I got early to work, sometimes earlier than everyone else because I believed that having the entire restaurant well-organized would make everything else flow smoothly. I always ensured to communicate well with my colleagues as this would avoid any misunderstandings. Since the overall appearance of the restaurant made immense impact on the views from our customers, I would ensure that our personal grooming and appearance was at par with how well the restaurant was organized. It was also critical to maintain organization in how we served our customers to ensure that we promoted customer satisfaction. I believe that my decision-making ability was good considering that I was new to such a position and was able to carry it out efficiently. I managed to efficiently make working decisions on restaurant organization, communication, staff organization and many other aspects that contributed immensely to the restaurant running smoothly. I believe that one management skill I held was creative and critical thinking where I would identify and implement new and innovative ways of handling various aspects of the working environment while ensuring to implement this in problem-solving (Sullivan & Graland, 2010). I ensure to listen to my colleagues, respond in a respectful manner and pass on timely communications. 
Sullivan, E. J., & Garland, G. (2010). Practical leadership and management in nursing. 
Pearson Education. 
Want a custom paper like this sample?
Entrust your assignment to our professional writers and they will compose a custom paper specially for you.
Hypertension Management Effects on Cardiovascular and Renal Function
Effective Nurse Leader
Get to know the price estimate for your paper
Research Paper
Book Report
Movie Review
Annotated Bibliography
High School
Related essays
We post free essay examples for college on a regular basis. Stay in the know!
Covid-19: a National and Global Public Health Issue
Personal health record plan, ehrs, hies, and the nhin, classification of anesthesia.
Words: 1281
Morbidity and Mortality Meeting
Closed chest tube drainage, it's time to jumpstart your paper.
Delegate your assignment to our experts and they will do the rest.
By clicking "Proceed", you agree to our terms of service and privacy policy. We'll occasionally send you promo and account related emails.
How It Works
United States
View all categories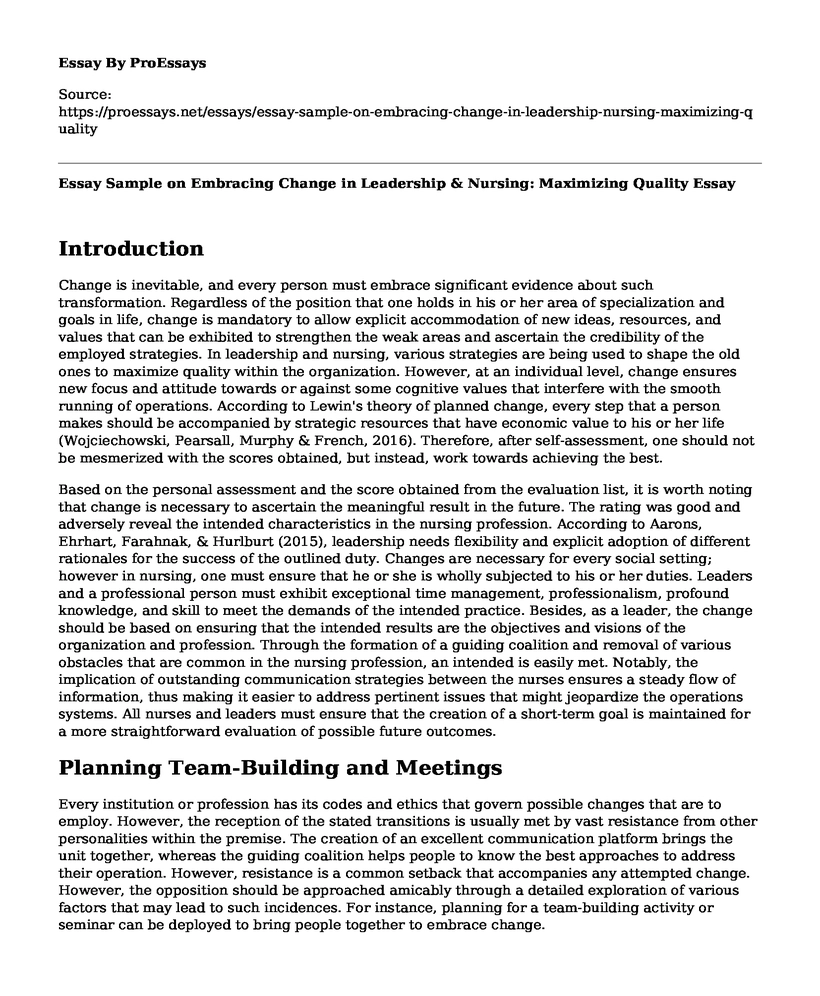 Essay Sample on Embracing Change in Leadership & Nursing: Maximizing Quality
Introduction.
Change is inevitable, and every person must embrace significant evidence about such transformation. Regardless of the position that one holds in his or her area of specialization and goals in life, change is mandatory to allow explicit accommodation of new ideas, resources, and values that can be exhibited to strengthen the weak areas and ascertain the credibility of the employed strategies. In leadership and nursing, various strategies are being used to shape the old ones to maximize quality within the organization. However, at an individual level, change ensures new focus and attitude towards or against some cognitive values that interfere with the smooth running of operations. According to Lewin's theory of planned change, every step that a person makes should be accompanied by strategic resources that have economic value to his or her life (Wojciechowski, Pearsall, Murphy & French, 2016). Therefore, after self-assessment, one should not be mesmerized with the scores obtained, but instead, work towards achieving the best.
Is your time best spent reading someone else's essay? Get a 100% original essay FROM A CERTIFIED WRITER!
Based on the personal assessment and the score obtained from the evaluation list, it is worth noting that change is necessary to ascertain the meaningful result in the future. The rating was good and adversely reveal the intended characteristics in the nursing profession. According to Aarons, Ehrhart, Farahnak, & Hurlburt (2015), leadership needs flexibility and explicit adoption of different rationales for the success of the outlined duty. Changes are necessary for every social setting; however in nursing, one must ensure that he or she is wholly subjected to his or her duties. Leaders and a professional person must exhibit exceptional time management, professionalism, profound knowledge, and skill to meet the demands of the intended practice. Besides, as a leader, the change should be based on ensuring that the intended results are the objectives and visions of the organization and profession. Through the formation of a guiding coalition and removal of various obstacles that are common in the nursing profession, an intended is easily met. Notably, the implication of outstanding communication strategies between the nurses ensures a steady flow of information, thus making it easier to address pertinent issues that might jeopardize the operations systems. All nurses and leaders must ensure that the creation of a short-term goal is maintained for a more straightforward evaluation of possible future outcomes.
Planning Team-Building and Meetings
Every institution or profession has its codes and ethics that govern possible changes that are to employ. However, the reception of the stated transitions is usually met by vast resistance from other personalities within the premise. The creation of an excellent communication platform brings the unit together, whereas the guiding coalition helps people to know the best approaches to address their operation. However, resistance is a common setback that accompanies any attempted change. However, the opposition should be approached amicably through a detailed exploration of various factors that may lead to such incidences. For instance, planning for a team-building activity or seminar can be deployed to bring people together to embrace change.
In most cases, team-building engagement acts as the only avenue in which the staffs come together and formulates significant ways that can be used to boost their performance. Similarly, through meetings and orientations where the people concerned are exposed to the proposed change are taken through the merits and demerits. This allows the involved personality to adequately relate with the underlying rationales and requirements that the different needs.
Communicating Change
The communication of change exhibited significant processes to validate its importance to people's concerns. According to Lewis (2019), the proposed amendment was introduced through outlining and considering the emotional impact it may have on the people (Lewis, 2019). Through the open two-way channel of communication, the people involved understood the basic concepts of change and the target it had on them.
Explanation
The people involved were taken through a series of comments about the significance of the change in the nursing profession and why it is worth being applied. This was accompanied by the process with which the difference will be undertaken and incepted as well as acknowledged for credibility. Additionally, nurses and other officials were taken through their intended future roles and their significances to the institution. Consideration of the source was remarkably addressed to fathom its credibility. For instance, a notable change must start from the top to enhance its worthiness in the outlined target.
Establishing Golden Hour
Time zones have been of significant effect in distributed teams. The variation that is common in the nursing profession requires the establishment of the golden hour to meet the team to communicate change. Golden hour refers to a period when almost all staff members are not working (Lewis, 2019). Establish golden hour gives the institution's leadership or the individual concerned an opportunity to communicate the change to the available audience within the given timeframe
In conclusion, the success or failure of the intended change depends on the reception that it receives from the staff. However, creating exceptional leadership, a resource for changes has been adequately accepted in the nursing profession. Regardless of the position of the team, the reception of change has been positive as most of them transgress to ensure that the rationale meets the demands of the profession. Change fosters transparency and builds continuous communication. Therefore, to boost one's success in the nursing profession, he or she must embrace explicit leadership and communication skills, outstanding leadership capabilities, and proper definition of goals in the organization.
Aarons, G. A., Ehrhart, M. G., Farahnak, L. R., & Hurlburt, M. S. (2015). Leadership and organizational change for implementation (LOCI): a randomized mixed method pilot study of a leadership and organization development intervention for evidence-based practice implementation. Implementation Science, 10(1), 11.
Lewis, L. (2019). Organizational change: Creating change through strategic communication. John Wiley & Sons.
Wojciechowski, E., Pearsall, T., Murphy, P., & French, E. (2016). A case review: Integrating Lewin's theory with lean's system approach for change. An online journal of issues in nursing, 21(2).
Cite this page
Essay Sample on Embracing Change in Leadership & Nursing: Maximizing Quality. (2023, Feb 27). Retrieved from https://proessays.net/essays/essay-sample-on-embracing-change-in-leadership-nursing-maximizing-quality
so we do not vouch for their quality
If you are the original author of this essay and no longer wish to have it published on the ProEssays website, please click below to request its removal:
Internal Business Planning: Company Description
Paper Example on Business Expansion: Identifying Risks & Hazards for Prostay Ltd.
Business Knowledge Management Paper Example
Robots in the Food Industry Essay Example
U.S. Marijuana Use: Federal vs. State Laws - Research Paper
Advanced Physical Assessment the Health History and Interview Discussion
Application of Jean Watson Nursing Theory - Paper Example
Liked this essay sample but need an original one?
Hire a professional with VAST experience!
24/7 online support
NO plagiarism
Submit your request
Sorry, but it's not possible to copy the text due to security reasons.
Would you like to get this essay by email?
Interested in this essay?
Get it now!
Unfortunately, you can't copy samples. Solve your problem differently! Provide your email for sample delivery
You agree to receive our emails and consent to our Terms & Conditions
Sample is in your inbox
Avoid editing or writing from scratch! Order original essay online with 25% off. Delivery in 6+ hours!
Reflection Essay
Description of the Situation
Action plan.
Communication is an essential element to any organization. On that account, an organization has to ensure that there is efficiency in communication. It has to be noted that communication involves several parties hence the flow of information is from different quarters and, on that note, communication can tend to be complex but it is the responsibility of an organization to make sure that it is simple and effective. The soundness of decision is significantly influenced by the quality of information that is present at a given point in time (Thompson, 2018). Therefore, an organization cannot afford to have its communication to have shortcomings as this will have a detrimental impact to its performance. Healthcare facilities have different departments and numerous employees and all these departments need to be integrated so as that information flows seamlessly for sound decisions to be taken. According to (Krautscheid, 2008), the adopted communication channel or strategy by an organization should enhance information flow within the organization and also allows traceability. Based on the importance of communication, this is a reflection paper discussing communication in a nursing working environment where an incident related to the communication challenge happened.

I have been working as a nurse in one of the healthcare facilities in Saudi Arabia. I can recall there was this day when I had an overnight shift and as usual, I checked into the hospital as early before my shift began. The night-shift on that particular day had 15 nurses. Miss Fatima who was the nurse manager assigned each one of us patients whom we were supposed to take care during our shift. I was assigned three patients during my shift two of the patients I was familiar with since they were under my care for the past four days. The other patient had been admitted two days ago in a critical condition and had been diagnosed with pneumonia and malaria. On that particular day, he was much better as most of his vitals had stabilized. As usual, a nurse taking care of a patient needs to hand over the patient by providing briefs to the nursing to be in-charge. The nurse that was taking care of the three patients briefed me about the patient and signed-off her shift. I made it my norm to greet my patients and let them know I am in charge. Based on the brief and report of my colleague I was to inject one of the patients two times. One injection was to be done at 8 pm and the other 2 pm as I had the previous day. The other patient who had been diagnosed with malaria and pneumonia was also supposed to be injected with Ertapenem (Invanz Vial).
It was quite unfortunate that my colleague (nurse) was going through a lot that greatly affected her nursing care. A nurse just like any other human will be psychologically affected by social or personal issues hence affecting their service delivery (Zydziunaite, 2012), and, therefore, this is not different from my friend. However, I must applaud my colleague for deciding to open up to me about what she was going through. As a result of this, the nursing manager made the right decision. If this information was not availed to the nursing manager, she would have been too harsh to my colleague and this would have furthered her predicaments. On that note, I felt glad and relieved by the decision the nursing manager took. However, I felt that as the nursing department we should always look at how a colleague and inquire if there is any challenge as this would show a sign of concern and Allcorn, & Stein, (2015), advocate for such act in order to foster teamwork. If this was the case, then the issue of my colleague would have been noted early enough. I also felt great when I took into consideration the query of the patient who I was about to administer the second injection. Also my assessment of the patient's which lead to a change of drug hence preventing further complications.
1. Allcorn, S., & Stein, H. F. (2015). The dysfunctional workplace: Theory, stories, and practice.
2. Bach, S., Grant, A., & Bach, S. (2015). Communication & interpersonal skills in nursing.
3. Blackman, L., & Walkerdine, V. (2001). Communication breakdown. Mass Hysteria, 16-25.
5. Dawson, J., Taylor-Whilde, E., & Torkington, S. (2001). Clinical effectiveness in nursing practice. London: Whurr Publishers.
6. Edwards, M. (2008). The informed practice nurse.
7. Jandt, F. E. (2001). Intercultural communication: An introduction. Thousand Oaks, CA: Sage Publications.
8. Krautscheid, L. C. (2008). Improving Communication among Healthcare Providers: Preparing Student Nurses for Practice. International Journal of Nursing Education Scholarship, 5(1), 1-13.
9. Slade, D., Eggins, S., Geddes, F., Watson, B., Manias, E., Bear, J., & Pirone, C. (n.d.). 1. Effective communication in clinical handover: challenges and risks. Effective Communication in Clinical Handover.
10. Thompson, N. (2018). Understanding Communication. Effective Communication, 11-39.
11. Zydziunaite, V. (2012). Challenges and Issues in Nursing Leadership. Journal of Nursing & Care, 01(04).
Critical Care
End of Life Care
Evidence Based Practice
Health Assessment in Nursing
Hypertension

Short on time?
Essay Service Examples Business Leadership Development
Leadership Development and Crisis Management: Analytical Essay
Topics: Leader Leadership Development
Words: 2005
This essay sample was donated by a student to help the academic community. Papers provided by EduBirdie writers usually outdo students' samples.
Information Value Distance and Crisis Management Planning
Organizational learning during and after the crisis is well established in the management literature, but the attention to learning for crisis and the sources of information that are considered useful for the planning of crisis management has not been investigated before. This study evaluates data from 215 UK small and medium-sized enterprises (SMEs) on the perceived value of 11 information sources between planning (i.e., companies with a crisis management plan) and non-planning respondents. For planning companies, the sources of information that are considered useful are based solely on experience and when information sources become less idiosyncratic and episodic, evaluations by planning firms of their value begin to estimate the ratings of non-planning firms
The main contribution of this study is to highlight and address a notable gap in the literature on crisis management, where organizational and institutional learning has long existed after the crisis but reflects on how organizations can learn to introduce crisis management planning (and where new sources of information are important) is largely ignored. In adopting learning from a crisis perspective, this research has shown that experience information by managers of SME managers is seen as more important than generic advice information. These preferences are observed between planning companies and non-planning companies. With planning in mind, these organizations strongly favored experiential information sources as determined by the measure of RVD. The extra value-value distance to the threshold emphasizes the great distance that some sources find useful for companies planning to deal with serious interruptions and incidents. The preference of planning firms for experiential information on crisis management and business continuity planning raises questions about how SMEs can be supported both in the initial development and in the renewal of their knowledge of these planning activities so that such feedback and learning adapt their adaptability as a continuous and dynamic learning process. complexity and uncertainty are better understood.
A number of directions for future research arise from this study. These include investigating and investigating why the valued information sources for planning companies are distinguished from the less valued information sources – is it the planning act that has shifted these perceptions or other factors?
Developing Organizational Learning Capacity in Crisis Management
The impact of crises on organizations and individuals has been stronger than ever. Despite increasing recognition of the effects of crisis events, most organizations are found not adequately prepared in managing crises. The increasingly frequent occurrence of organizational crises exemplifies the need for human resource development in preparing organizations and their members for crisis situations. However, very little effort has been made in this direction. Recognizing the dynamics and interconnectedness of crisis management, organizational learning, and organizational change, this article proposes an integrated model of organizational learning for crisis management that will likely strengthen organizational capacity and resilience in coping with crises and resultant changes.
Firstly, it is important to create an organizational learning culture that not only encourages risk-taking and acceptance of failure but also incorporates the principles and practices of the learning organization, action learning, transformative learning, and critical reflection. By doing so, organizations can anticipate and prevent crises and effectively learn from crisis experiences. By cooperating with the organization leaders and management teams, HRD practitioners can play a leading role in stimulating such a stimulating organizational culture. 438 Developments in human resource development June 2008 A second implication is that HRD practitioners should benefit from HRD interventions, for example by using training or learning-based programs to build the knowledge base of crisis management among executives, managers, and stakeholders of organizations, such as preparing an organization in advance through training on crisis management, is better than making high costs in the future. Moreover, it can speed up the recovery of crisis event organizations.
The training or education programs can also help leaders to adjust their mentality and recognize the need for crisis management. Without leadership support and a stimulating cultural environment, crisis management efforts are unlikely to be effective. Moreover, although learning is a powerful process, it is not without limitations. Individual attention and the lack of strategic focus can influence the effectiveness of HRD interventions in addressing organizational problems such as crises. That is why HRD practitioners must critically adopt learning-based interventions. When organizational learning is selected as an organizational effectiveness tool, practitioners must ensure that learning is promoted at all levels and aligned with the overall strategic intent of the organization. To do this, HRD physicians must work with the leadership team and actively engage in the regular evaluation of needs and scanning environments. Although leadership is not central to this research, it has finally been developed in the literature that organizational leaders play a crucial role in crisis management; their mentality and knowledge about crises have a direct impact on the organizational level of preparedness for crises and related structures and policies. For HRD professionals who are in charge of the central mission of leadership development, it is our responsibility to improve the leadership of the organization and the organization of internal and external environments. manage the organization and individuals in turbulent times. HRD practitioners must have the right education, learning, and organizational development.
Extracting Leadership Knowledge from Formative Experiences
Leadership-forming experiences (LFEs) are those experiences that have a major impact on leaders, resulting in learning that is relevant to their leadership. This intervention was designed to capture LFEs with bi-focal lenses of leadership research (explore the process by which leaders build and share knowledge) and development (increases participant awareness of themselves and others to shape effective leadership interventions). Senior leaders who participated in a leadership development program told LFEs in peer groups to improve their learning experience. Most LFEs took place in adulthood (76%) and identified 'self-improvement' (40%), 'dealing with wrestling' (33%), 'personal relationship/role model' (13%), and 'parental/symbolic relationship' (5%) categories sensemaking. Only 8 percent spoke about a 'natural process' that supported a 'born leader' position and 1 percent was associated with identification with a cause. Experiences that were 'driven from the inside' in the pursuit of self-development were more effective in extracting lessons from LFEs than where learning took place by dealing with adversity. The research details of the LFE impact are embedded in the micro-interactions of leaders in the social construction process with which they help develop
Proper editing and formatting
Free revision, title page, and bibliography
Flexible prices and money-back guarantee
The discipline of leadership development is interested in leaders who develop accelerated methods to promote the processing and learning of formative experiences with leadership for at least three reasons: (a) to help their own leadership development, which in turn (b) helps them in their development of future generation leaders. The third reason for our interest in LFEs is to help shape our understanding of formulating experiences for use in programs that are designed to bring about change. By experimenting with the use of LFEs for reflection, interpersonal communication, and building and changing trust, leaders gain a renewed understanding of the meaning of elements from the past in their current leadership and a deeper understanding of previous experiences (Janson & McQueen, soon). By using LFEs as a platform for Leadership Discussion during leadership development, we developed a means for leaders to understand the mechanisms they work with. to attribute meaning to these experiences which in turn affects how they learn from them. Once they understand these mechanisms, they can make other past (and present) experiences more accessible to their own leadership development and that of others.
Therefore, LFEs used in this way can have the ability to accelerate leadership development by releasing more conversations with emotional valency that affect the self and others. By developing storytelling, leaders can integrate previous elements of their experience into new learning. We have performed this activity using peer discussions that represent a leader-leader (rather than leader-follower) relationship. In this context, roles become interchangeable and the position of the storyteller or that of the story listener is taken. This process facilitated the sharing of meaning in the cohorts. This provided good practices for further use of LFE competencies when participants return to their context of organization and leader followers. Another crucial finding was that only 5 out of 198 LFEs related to formal courses or leadership development workshops. What we learn as leadership development practitioners is that our participants do not necessarily know how to articulate the learning that takes place during the development intervention. If this is the case, perhaps part of the development should be spent learning to articulate what has been learned and how it can be carried out in the future with sufficient clarity and weight that it can be easily accessible. In addition, development courses can have a delayed trigger effect, resulting in a significant time shift (possibly decades) between development intervention and action based on learning. In addition, there may be a 'tilt' impact mechanism to reach the consciousness. In other words, a one-off intervention can have a limited impact, but an ongoing and ongoing leadership development program can be more successful in shaping formative experiences, especially when it comes to building a reflective exercise.
The main conclusions of this research are that leadership-forming experiences have the potential to become more specific and more conscious learning tools. Encouraging reflection and discussion about an LFE encourage the further significance of leadership development experience. Likewise, reflecting on and discussing experiences (using the sharing of senses) can be a formative experience in itself. That is to say, the most powerful impact of such experiences lies precisely in the fact that they are ships in which meaning can be cast and transported to distant destinations with relevance in many leadership contexts. Such an interpretation can explain the reporting of participants about learning as many positive as negative experiences. As such, one of the main reasons for conveying this message is the high degree to which Leadership Learning Material may be dormant in candidate leaders and the potentially – underused – leadership development programs to use this rich material.
The Leadership Development Interface: Aligning Leaders and Organizations Toward More Effective Leadership Learning
The Problem Leadership development research and practice are consistently focused on specific methods and interventions, to the extent that our understanding of how good leadership development looks is much clearer. The problem, however, with the current thinking about leadership development and the evaluation of leadership development, is that we do not investigate to what extent the individual leader and the organization for which they work are connected and aligned. For evaluators of leadership development, this exploration is an important aspect in measuring the systemic nature of leadership development and not just the intervention. How do individual leaders navigate their personal leadership development journey and how do the organizations they work for interact with them to provide effective development opportunities and practices?
The Solution
This article claims that we must evaluate and articulate the leadership development process differently; distance from isolated methods and to an interconnected process of personal and organizational discovery and learning. When leaders and organizations activate the interconnectedness of leadership development, learning can become more reciprocal and aligned, which can lead to better development results and added value. The Leadership Development Interface Model, developed on the basis of research and literature data, offers an interconnected perspective on leadership development and investigates a 'whole system' vision so that both leaders and organizations can execute their development effort in a tailored and supported manner. and evaluate.
The literature that I have come across mostly consists of ways in which organizations deal with the crises that they face. Many of the Papers also talk about the ways in which leaders can help in aligning the organizations. There is a lot of literature on the way that leaders change the organization. However, for my study, I would propose to map the competencies of a leader, that can be seen in past business crises. Mapping these competencies will help us understand which competencies will help a leader successfully recover his organization from a crisis.
I propose to do a combination of secondary data analysis, mainly from the Satyam crisis but also from interviewing leaders in different industries. If the Faculty Instructor approves, I would go ahead with this. Otherwise, we could find an alternative.
Our writers will provide you with an essay sample written from scratch: any topic, any deadline, any instructions.
Cite this Page
Get your paper done in as fast as 3 hours, 24/7.
Related essay Topics
Popular categories, most popular essays.
Bruce J. Avolio's extraordinary and artistic publication "Full Leadership Development: Building the Vital Forces in Organizations" impressed me a lot ,mesmerized my thinking about leadership topic .Each point ,data, concept, team work and others issue changed my views, observations on traditional leadership technique and mentality towards a greater purpose of full range of leadership. Dr. Avolio ,Professor and Director of the center for leadership studies at Binghamton University is an scholar, researcher and practitioner in leadership .His outstanding consultation both...
Research suggest that educators implement techniques like coaching and mentoring to help their students achieve higher levels of efficacy, which link with superior academic performance (Jain, Chaudhary, & Jain, 2016). Moreover, Dimotakis, Mitchell, and Maurer (2017) argued that assessment and feedback are important for the development of self-efficacy, but cautioned that assessment centers often require investing resources that may be hard to find. It is the job of educational leaders to ensure these types of activities take place, but it...
After studyinng on leadership course, I really understood in the power of self- reflection and purpose statements but the time and energy are needed to put into creating a leadership purpose statement which would be very daunting task when I started to form the powerful statement. I was confident in my ability to come up with a statement, and that I would have the courage to follow through with it.The most significant thing in a true leadership purpose statement is...
What is leadership? Many people believe that leadership is simply being able to get individuals to work towards a common goal but leadership is more complex than that. Leadership can be defined in many ways. One definition of leadership is that it is how an individual utilizes influence over other people by inspiring, motivating and directing their activities to help contribute towards the effectiveness and success of the organization. Additionally, a leader is interpreted as someone who sets the direction...
Every individual has some dreams for their betterment, improvement or successful future, but unfortunately only having dreams and goals is not sufficient. There should be practical steps to achieve these goals and aspirations, and these steps and actions demand a different kind of knowledge, skills and talent to become successful. Accepting the benefits of organizational change and knowing the fact that practical steps are needed to make things happen, the next question that may arise in minds is that who...
The definition of leadership is an ever-evolving theory. This report aims to critically discuss Vicere and Fulmer's (1997) suggestion that 'it is a new world for strategic leadership development' and identify whether this statement remains true in the current business world through the lens of the national health service (NHS). In order to understand where leadership is heading, it is important to understand its past and how some theories can be relevant today. In fact, it is suggested by Northouse...
Organization which need to develop a L&D strategy, requires to get involved with a range of organization's stakeholders to ensure the strategy is aligned with organizational objectives and priorities. When it comes to management and leadership development strategies, Organizations have a variety of choices to make which range from formal to the informal, and from those that are organization-directed to self-directed. It is generally accepted that the majority of management and leadership development activities in organizations are both formal and...
The challenges of today's leadership are many and it is difficult to define which are the most hostile. Taking the Gospel to the unreached is the greatest challenge facing the leader. We need a fresh vision for leader in the 21st century for each of our beloved nations that are made up of individuals, families, communities and a mosaic of races, language, religious traditions and cultures, a vision that is born out of the biblical world view and honors Jesus...
The leadership development and team building course has taught me a lot about how to be a leader, how to manage my time, and how to use these tools in my personal life as well. In this paper I will reflect on learning about the Plato's theory of whom should be leaders, and how women play a huge role in leadership. I also will reflect on the immense amount of information I learned as to why it is so important...
Get original paper written according to your instructions
Save time for what matters most
Fair Use Policy
EduBirdie considers academic integrity to be the essential part of the learning process and does not support any violation of the academic standards. Should you have any questions regarding our Fair Use Policy or become aware of any violations, please do not hesitate to contact us via [email protected]

We are here 24/7 to write your paper in as fast as 3 hours.
ESSAY SAUCE
FOR STUDENTS : ALL THE INGREDIENTS OF A GOOD ESSAY
Essay: 2017 5 3 1493820852
Essay details and download:.
Subject area(s): Sample essays
Reading time: 7 minutes
Price: Free download
Published: 1 April 2019*
File format: Text
Words: 2,072 (approx)
Number of pages: 9 (approx)
Text preview of this essay:
This page of the essay has 2,072 words. Download the full version above.
Introduction
This essay will be about change and leadership, with evaluating the positives and negatives of each using the appropriate models. by exploring Ooredoo and their management change we can gauge the effect of change and leadership. Change is usually defined as "the modifications in organisational structures, goals, technology and work tasks, but also modifications in attitudes and values" (Linstead and Pullen, in Linstead et al, 2009). While leadership is "the skill of motivating, guiding and empowering a team towards a socially responsible vision" (LIHC, 2011). Ooredoo is an international communication company that is based in Qatar, it operates in more than 10 countries around the world with a vast customer base of more than 100 million customers (Ooredoo, 2017). They were looking at changing their management team to help deliver their vision of growth and completed this in 2013; the global mobility programme.
Literature Review
Topic 1: Change
Change is something that happens in our everyday life, it is what we do in order to advance as humans. There are several factors that trigger change in an organisation internally and externally. An external trigger might be a result of developing technology, changing trends and change in the consumer's conscious. An example of internal change would be new staff or management, updated technology and newly developed products and services (Alvesson and Sveningsson, 2008, p.14-15). Change is not only about being reactive to triggers, it is about being proactive as well by anticipate trends and opportunities (Buchanan & Huczynski, 2013, p.619). Change has types including the transformational change that happens when an organisation changes completely, Kotter's eight stage theory is an example of transformational change. When implementing the change Kotter suggested eight stages of change as a sequential process of "creating a sense of urgency" as the first step as it's important to shift people's thinking with the provided analysis (Kotter, P. and Cohen, 2002, p.1-3). However, it is argued that the if it is not applied correctly it will be ineffective. In addition, the theory is mainly for big scale change and big organisations. Another implementation theory is the Lewin's three steps model. It is similar to Kotter's theory in motivating people in order to start a change (Burnes, 2004).
Change is what keeps organisation successful. Nevertheless, change can have problems which can cause major disruptions. Resistance to change is one of the difficulties that change possess and it is "the act of opposing or struggling with modifications or transformations that alter the status quo in the workplace" (Heathfield, 2017). This could be as a result of selfishness, misunderstanding, opposing opinions and the difficulty in coping with change (Buchanan & Huczynski, 2013, p.629-30). In addition, it is ironic that the managers view the resistors as the wrong party in where they need to change their behaviour when managers are equally blamed (Ford and Ford, 2009). Strong leader or managers often underestimate reactions to change and how they can be a strong influencing character when dealing with retaliations, furthermore Kotter and Schlesinger (2008) recommended 6 ways for managers to deal with resistance. For example, educating the employee about the change by pointing out the benefits and the logic behind the change, offering negotiations such as a raise or a promotion, and offering them emotional support when needed.
Resistance can be an understood as a damaging force for the health of an organisation, Waddell and Sohal (1998) concluded that resistance was the function of multiple social factors counting rational factors, non-rational factors, political factors and management factors. However, resistance can be a constructive tool for change management, it is not necessarily a negative reaction but a response that shows that change can be a harmful thing too. It also creates a semblance of balance against external and internal factors that encourage change (Waddell and Sohal, 1998). Thus managers can use resistance as a sign for the cause of it, and instead of avoiding it they can solve the problems behind it.
Topic 2: Leadership
Leadership is a critical factor for a group's effectiveness. Leaders are often viewed as having the top position in the market, the ones that hold the position of power, but leadership can be found at every level in the organisation (Buchanan & Huczynski, 2013, p.652). Leadership and management have been an arguable topic, some state that they completely differ from one another, others say that leadership is a part of management. "Management is doing things right; leadership is doing the right thing" this is the most used reference stated by Warren Bennis and Burt Nanus (1985), which proves that while both of them are different it does not mean that one is good and the other is bad. Each has its pros and cons, for example, leaders are viewed as visionary and approachable, while managers are the opposite. However, leaders can become megalomaniacs who spend too much money on pet projects and follow wish-driven strategies. Managers on the other hand are can be humble, think before they act and follow realistic strategies (Buelens, 2004). That is why leadership is usually over romanticised by people, they tend to be associated with better sounding words than management (Knights and Willmott, 1989). Kotter (2001) stated that leadership is about coping with change while management is coping with complexity, both are needed in order to have a successful organisation.
A traditional approach towards leadership is the trait approach. The trait approach or the trait-spotting theory, which is "the search for good qualities in a leader" was influenced by the great man theory that specifically talked about political figures and the power they hold (Buchanan & Huczynski, 2017). A list of typical traits was written by Ralph Stogdill (1948,1975) including a strong drive for responsibility, self-confidence and the ability to influence the behaviour of others. Nevertheless, these traits are not committed to leadership only, they can be found in various roles as well. Also, most of the traits on his list have been found in one study, they are vague and unhelpful in leadership selection context (Buchanan & Huczynski, 2017, p.601-2).
Case Study: OOREDOO
Change and leadership notions that are linked to Ooredoo as they have recently changed their CEO and their management team. The global mobility programme in 2013 was about changing their management team because the organisation shifted their strategy from growth to integration (Arnold, 2015). The programme is a part of a commitment to expand talent and build stronger talent management across the group (Relocate global, 2015). The change was necessary for Ooredoo as they have spent the years before that doing an aspiring acquisition spree and by 2012 and became the fastest growing telecoms operator by revenue in the world (Arnold, 2015). They wanted to unify all brands they overtook into one brand and deliver explosive value through change. In addition, the market they operate in is the fastest growing market in the world and they needed to keep up with it. This gives them the opportunity to focus on what they actually wanted their international telecom company to deliver and stand for a standout recognition, help the Muslim culture to catch up with the modern trends and give women a voice. Overall they wanted a transformational change in the telecom sector. 62% of the previous employees had positive reviews other disagreed for reasons such as unrealistic goals, aims with tight deadlines, little personal time and inexperienced management team (Glassdoor, 2017).
Sheikh Saud bin Nasser Al-Thani is the current CEO of Ooredoo, he started working in 1990 and weaved his way to the top gaining experience along the way and was appointed as the group's CEO in 2015 (Ooredoo, 2017). He is a born leader as he is a part of the royal family, which follows the trait and the great man theories that leaders are born and not made. However, Sheikh Saud used his inborn talents in addition to what he learned in his career in order to become a leader. The difference in culture for many employees made it hard for them to adapt, so a diverse management team was formed to promote leadership and companionship.
Recommendation
Ooredoo's transformational change has been a major success for them as they had applied to Kotter's 8 stages theory (2007) when they used their strategic change as a reason to change. They also created a highly diverse managerial team to help implement the change and deliver the vision they had for their new organisation. However, even with the success they have, they need to keep it. Boris Ewenstein et al. (2015) suggested the use of digital tools to help to implement the change as well as making the change meaningful for them and for the employees. Ooredoo can use this to give employees immediate feedback, deliver personalised information to their roles and needs, remove all political influence from the hierarchy and establish direct contacts between them and the employees. In addition, create a community that has a shared purpose for physically distant people and finally demonstrate their achievement in real life. All of this will help them create a culture that connects the foreign employees they get to the culture of the country work in.
There is a major difference on how western people view leadership than other countries. In order to combine those Ooredoo an ethnically diverse management team. However, the countries Ooredoo resides in are highly political countries, they use their power to get most of the important positions, which some employees found unfair to the hard working ones. So I recommend the use of middle managers to create a sense of equality and balance between change and continuity (Huy, 2001). This also leads to creating closer bonds between the employees and people from higher positions. There are dangers Ooredoo should avoid with leaders who consider themselves as the white nights, Khurana illustrated 4 criticism of them such as dismissing the rules. They also encourage errors and ignore impersonal forces that shape their efforts and destabilising the organisation.
To conclude a change is needed to keep up with the constant developments occurring every day in the economic, geographic, political and technological departments. Failure to change is a risk for the organisation's future. Change can be triggered by various factors internally and externally, but change is also about anticipating trends and opportunities. It is a difficult process and takes a long time to be done, but with the help of theories and models like Kotter's 8 stages theory and Lewin's three step model, it can be done. Kotter's theory is what we call a transformational change. Resistance to change is a normal reaction that can happen to every organisation, it is usually blamed on the employees but managers are also blamed. Managers can tackle it easily with theories like Kotter and Schlesinger 6 ways to deal with resistance. Finally, Sohal looked at resistance as warning that the change is not a good thing to the company.
Leadership is needed for the organisation to be successful, it can be found in many organisational levels and is not restricted to CEOs only. Leadership and management are different than each other, leadership is said to be a part of management, doing things right or what is needed for change. Management, however, is about doing right things and deals with complexity. Both have their advantages and disadvantages, but they are both needed to have a successful organisation. One of the traditional theories is the trait theory which is influenced by the great man theory. Ralph Stogdill wrote a list with traditional traits, however, it is not a reliable list to use when choosing a leader.
Ooredoo is an international telecom company that had the major managerial change in 2013 because of the change of their strategy from growth to integration. The change was a needed action in order to make Ooredoo an international organisation and to deliver explosive value through change. In addition, they are operating in a fast growing market so they had to change to keep up with it. This gave them the opportunity to deliver what they stand for recognition, help women gain a voice and make the Muslim world a modern one. The altogether they wanted a transformational change. The CEO Sheikh Saud bin Nasser Al-Thani is considered to be a born leader because of his familial position, but he has weaved his way into leadership and did not depend solely on his family name. As for the managers, they had to create a multinational team in order to create a culture that can combine the western and the eastern culture together. This proved to work well for foreign employees and citizens.
...(download the rest of the essay above)
About this essay:
If you use part of this page in your own work, you need to provide a citation, as follows:
Essay Sauce, 2017 5 3 1493820852 . Available from:<https://www.essaysauce.com/sample-essays/2017-5-3-1493820852-2/> [Accessed 04-03-23].
These Sample essays have been submitted to us by students in order to help you with your studies.
* This essay may have been previously published on Essay.uk.com at an earlier date.
Essay Categories:
Accounting essays
Architecture essays
Business essays
Computer science essays
Criminology essays
Economics essays
Education essays
Engineering essays
English language essays
Environmental studies essays
Essay examples
Finance essays
Geography essays
Health essays
History essays
Hospitality and tourism essays
Human rights essays
Information technology essays
International relations
Leadership essays
Linguistics essays
Literature essays
Management essays
Marketing essays
Mathematics essays
Media essays
Medicine essays
Military essays
Miscellaneous essays
Music Essays
Nursing essays
Philosophy essays
Photography and arts essays
Politics essays
Project management essays
Psychology essays
Religious studies and theology essays
Sample essays
Science essays
Social work essays
Sociology essays
Sports essays
Types of essay
Zoology essays
Privacy Overview
We have to use cookies to be sure that our website functions properly. Click here for more information about our Cookie Policy and then tap Allow to continue your work
Top Special Offer! Check discount here
Get 13% off your first order - use TopStart13 discount code now!
Admission Essay Writing
Essay Writers for Hire
Essays for Sale
Pay for Research Paper
Research Paper Writing
Write My Dissertation
Write Papers for Money
Essay Editing
Research Paper Editing
How it works
Testimonials
Performance Management
What is the difference between Performance Appraisal and Performance Management?
Experts in this subject field are ready to write an original essay following your instructions to the dot!
Performance management is the term used to describe the actions taken to identify, gauge, enhance, and track a human resources institution's performance. The actions are carried out in light of both the present and the future. As a result, managers aggressively seek initiatives to get the best possible work from staff members while also creating plans to further develop their professional capabilities. Performance appraisal, in contrast, describes the ongoing practice of assessing the performance of human resources. The past, namely the performance of employees since their most recent evaluation, is the focus of performance appraisal. Ultimately, performance evaluation is more of a reactive whereas performance management is a proactive measure.
Discuss two ethical issues in this situation?
The ethical issues in the situation related to the provision of equal opportunity in recruitment and ensuring diversity in the workplace. Regarding the ethical issues of diversity, the concern challenge revolves around acknowledging, comprehending and valuing deviations in race and gender that may be potentially favorable or not favorable for new recruits for the position. However, respecting the need to achieve diversity, the other ethical issue complicates in the ensuring that potential candidates have equal opportunities for the new position.
Discuss two arguments for and two arguments against selecting each candidate?
Firstly, the African-American female candidate should be selected since her gender and race may inevitably put her in a disadvantaged position. By selecting the candidate, the marketing executive could work towards ensuring equal opportunity for diverse persons. Secondly, African-American woman should be hired because she is an arguably better performer than her competitor. In the case, if her boss rated everyone fairly rather than rating them on the low side, her score would be 0.4 points higher in the range of 4.2 - 4.6 as compared to her competitor's 4.0 - 4.4.
On the other hand, the white male should be hired for the apparent reason that he was scored higher than the African-American female on performance appraisal. Indeed, the marketing executive understands the latter may have received an unfair rating, but that is outside the scope of his/her responsibility. As such, the marketing executive should act on information provided by the bosses of two candidates. Additionally, the white male should be hired on the merit of his performance which the marketing executive acknowledges is a fair reflection of his performance. Otherwise, the refusal to hire could have deprived him of equal opportunities.
Management HR Management
Performance Management Human Resources Manager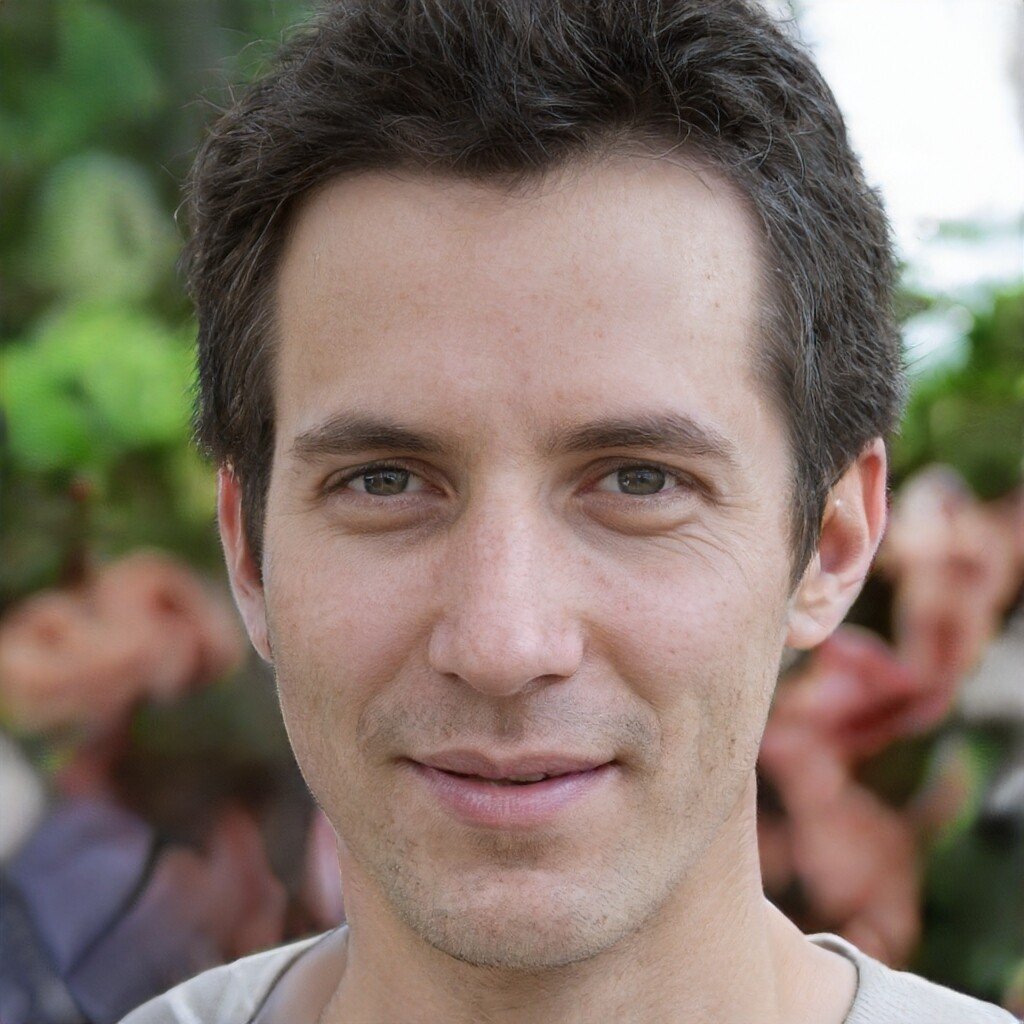 I enjoyed every bit of working with Krypto for three business tasks that I needed to complete. Zero plagiarism and great sources that are always fresh. My professor loves the job! Recommended if you need to keep things unique!
This sample could have been used by your fellow student... Get your own unique essay on any topic and submit it by the deadline.
Hire one of our experts to create a completely original paper even in 3 hours !
Related Essays
About business accounts.
Company reports have all estimates involving all business transactions from the capital, business, and benefit calculati...
Interest In Leadership
Throughout history, there has been a strong interest in leadership. A good interpretation of leadership has been learned...
Ancient Artwork: comparative analysis
Art, a lot of times, is inseparable from culture. Therefore, art is very a powerful tool that society uses to express th...
Apple inc. leadership language
This essay discusses five main leadership qualities that helped Steve Jobs become as effective as he was as Apple's co-f...
Case study of AppSmart
The lack of trained leadership renders AppSmart Business a challenge. There is no experience in company administration f...
Comparative Analysis between Hersheys and Tootsie
Hersheys and Tootsie Ratio analysis for the financial year 2016 Ratio Hershey's Tootsie comparison inventory Turnover 5....
Similar Categories
Don't plagiarize, order a custom essay instead!
Terms and Conditions
Money Back Guarantee
Cookie Policy
Privacy Policy
1-866-515-7710
[email protected]
Buy Argumentative Essay
Buy Coursework
Buy Dissertation
Buy Reaction Paper
Coursework Writing Service
Dissertation Writing
Expository Essay Writing
Graduate Essay
Law Essay Writing
MBA Essay Writing
Nursing Paper Writing
Plagiarism Free Essays
Research Paper for Sale
Write My Assignment
Write My Research Paper
Write My Thesis