National Honor Society Essay Ideas
How to Write a National Junior Honor Society Essay
National Honor Society (NHS) applicants submit essays about academic and personal successes. A junior or senior high school student applies for membership and waits for acceptance based on her scholarship, service, leadership and personality. NHS is divided into chapters, where each accredited high school in the United States country has -- or can start -- a chapter. The essays required in the application vary for each chapter, and topics range from personal family narratives to outstanding feats of perseverance.
Exceptional Service
Talk about your service and charity experience. Mention all of the church events, soup kitchens, Jewish community service projects and disaster relief projects you have helped with. The National Honor Society accepts and celebrates students who excel both academically and as active, conscientious members in the society. For instance, if you have helped build houses with your church or synagogue, mention the experiences and the impact each had on you. If you volunteered to help survivors of Hurricane Katrina in 2005, describe how you had to overcome sadness, despair and fear to help people in need.
Transformative Moment
Remember a moment in your life when you decided to become a stronger person and go against all odds to strive for your ambitions. Discuss your upbringing, such as how your parents or guardians encouraged you or how you had to encourage yourself to succeed. Make sure not to go into too much detail about your childhood, such as your parents' marriage, abuse, neglect or any other trauma. While this is excruciatingly important to you -- and potentially crucial in your life as a student -- the NHS, at least in this introductory essay, wants to get a sense of your personality and behavior, not these dramatic events. Show your optimism for the future more than pessimism toward the past.
Leading the Pack
Describe times in your high school career when you have been a strong leader. Maybe you lead the math club, campaigned for a "young democrats" afterschool course in your school or stood up for students with disabilities by pushing school officials to build ramps and construct railings in the restrooms and cafeteria. Also tell the process of becoming a leader. For example, maybe in your freshman year you were shy and hardly talked to anyone, and, when you joined the math club, you started to talk with other number-loving students and proposed neat math games for everyone to try. When you won the respect and admiration of your peers, they elected you to become the club president. Talk about how you overcame struggles and built character in becoming a student leader.
Making the Goal
Devote your essay to discussing your level of interest in a certain field, such as biology, and the academic achievements you have made that won you certain scholarships. For example, if your high school earth science class was awarded a scholarship for the best biology science fair project, talk about this process and your excitement in your essay. While you may concentrate on a singular scholarship accomplishment, also tie in how that accomplishment has helped you achieved or inspired you to achieve academic success in all areas. For instance, if you are interested in biology, this interest may have made you want to be a better math student. And, to write lab reports, you needed to be a good writer, so you excelled in this subject as well.
Related Articles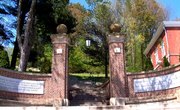 How to Write an Autobiography for a College Assignment
How to Write a Personal Statement for College
How to Present Yourself in a Scholarship Essay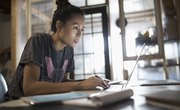 Qualities That Make You a Worthy Candidate for Scholarship Awards
How to Write a Biography to Win a Scholarship
How to Write College Scholarship Essays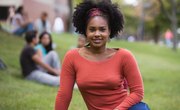 How to Become a Member of the Delta Sigma Theta Sorority When You ...
Things to Put on College Scholarship Applications to Help Your Chances
National Honor Society: Membership; 2011
Noelle Carver has been a freelance writer since 2009, with work published in "SSYK" and "The Wolf," two U.K. literary journals. Carver holds a Bachelor of Arts in literature from American University and a Master of Fine Arts in writing from The New School. She lives in New York City.

Translators
Graphic Designers
Editing Services
Academic Editing Services
Admissions Editing Services
Admissions Essay Editing Services
APA Style Editing Services
Application Essay Editing Services
Book Editing Services
Business Editing Services
Capstone Paper Editing Services
Children's Book Editing Services
College Application Editing Services
Comprehensive Editing Services
Content Editing Services
Copy Editing Services
Cover Letter Editing Services
Developmental Editing Services
Dissertation Editing Services
eBook Editing Services
English Editing Services
Essay Editing Services
Fiction Editing Services
Journal Article Editing Services
Legal Editing Services
Letter Editing Services
Line Editing Services
Literary Editing Services
Manuscript Editing Services
Medical Editing Services
MLA Style Editing Services
Nonfiction Editing Services
Novel Editing Services
Paper Editing Services
Personal Statement Editing Services
Proposal Editing Services
Report Editing Services
Research Paper Editing Services
Résumé Editing Services
Scientific Editing Services
Short Story Editing Services
Statement of Purpose Editing Services
Story Editing Services
Structural Editing Services
Substantive Editing Services
Technical Editing Services
Thesis Editing Services
Website Content Editing Services
Proofreading
Proofreading Services
Academic Proofreading Services
Admissions Proofreading Services
Admissions Essay Proofreading Services
APA Style Proofreading Services
Application Essay Proofreading Services
Book Proofreading Services
Business Proofreading Services
Children's Book Proofreading Services
College Application Proofreading Services
Dissertation Proofreading Services
eBook Proofreading Services
English Proofreading Services
Essay Proofreading Services
Fiction Proofreading Services
Legal Proofreading Services
Letter Proofreading Services
Literary Proofreading Services
Manuscript Proofreading Services
Nonfiction Proofreading Services
Novel Proofreading Services
Paper Proofreading Services
Personal Statement Proofreading Services
Proposal Proofreading Services
Statement of Purpose Proofreading Services
Thesis Proofreading Services
Website Content Proofreading Services
Translation
Translation Services
Chinese Translation Services
French Translation Services
Italian Translation Services
Spanish Translation Services
Graphic Design
Graphic Design Services
Writing Services
Blog Writing Services
Content Writing Services
Copy Writing Services
Cover Letter Writing Services
Curriculum Vitae Writing Services
Dating Profile Writing Services
LinkedIn® Profile Writing Services
Match.com® Profile Writing Services
Résumé Writing Services
SEO Writing Services
Website Content Writing Services

Please enter the email address you used for your account. Your sign in information will be sent to your email address after it has been verified.
Ace Your National Honor Society Essay with These Tips
Entering the National Honor Society can be a student's dream and requires devotion, good grades and expanding your interests into social activities, sports, and volunteering in your community. The NHS application is a sumptuous procedure and you'll need to compose an appropriate national honor application essay to get accepted. This essay will generally work as a recapitulation of your academic history, your dreams, and aspirations and your future plans. It is a decisive part of the application and needs to be written super carefully, with flair and method.
In fact, most chapters of NHS require an essay as part of your application for membership. The philosophy behind the essay varies; it might be a broad overview description of your academic achievements so far or work as a response to a specific question set and then insert your personal touch. Difficult as it might sound, the essay is, in fact, an opportunity to develop your full personality and convince the committee that yes, you are worthy of their attention. This means that acing it is a big step towards your goal to be accepted at the NHS, and there are tips to help you in the process.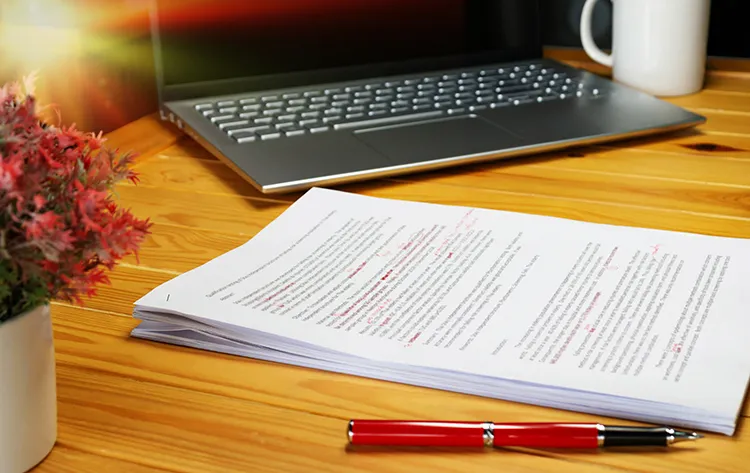 Understand the philosophy behind the essay
Before even starting to write the essay structure, it is important to fully understand the philosophy behind the essay. In general, the NHS concept is based on four pillars: scholarship, leadership, service, and character. Define the criteria and prepare your thesis to meet them all. Make sure you make some preparatory notes of all your scholarships and grants, activities that would show the leader in you (i.e. captain of the school football team) and list all volunteering work you have done in the past. Remember to explain why volunteering to the specific cause is important to you and makes you passionate in your side notes-you will need them as you proceed writing the essay.
Then tell your personal story-in writing
Your life story is what makes you unique and the NHS appreciates personal journeys that are built with dedication and passion at a young age. Think of the essay as an introduction of who you actually are, where to do aim to go and then try to communicate it efficiently. Building the essay around a general idea will also help you focus; for example, if your passion is getting to college to acquire a Math Ph.D. then focus your writing on jour personal journey with Math in high school-your Grades, extra work assignments, and awards. If animals are your passion, volunteering in an animal's shelter can show your devotion to later become a vet, so work your way around it.
Introduce yourself in a professional yet unique way
Perfection is a matter of balance-and your essay should be an example of both professionalism and flair in equal doses. Don't reinvent your writing style in the process or try to experiment with writing styles that are not you. Be clever yet professional. If you are generally a funny person, add your touch with a funny intro, if your style is more academic, and then keep it simple and clean. What is important is that the style expresses your personality as much as the content and that both assist your final goal-to be accepted in the NHS.
Talk in detail about your grants and scholarship achievements
The NHS aims to include the best of the best and provide them opportunities for the future so you have to convince them you belong to the elite. Again, make a list of your grades, awards, and scholarships. Then structure a big part of your writing around them-but in detail. Speak about the grants or scholarships you won, the Physics award or about being top your class in the first semester-in this process, the more the better. Excelling in activities outside school is also important but keep that separate-your academic life should be your primary focus here. You can also list prestigious classes you attended or name the teachers you have worked with and helped you obtain your top grades-in this section, the more is the better.
Include your non-academic achievements and activities
The next step in composing your essay is to include all your community or volunteer work, your activities and hobbies. Don't just list them-the idea here is to showcase your character traits and full personality. Again, the NHS is focusing on leadership, service, and character so structure them in order to meet those criteria. Where you the captain of a sports team? Did you do volunteering work at your city's animal shelter? Or participated in the theatre group at your school? Write them all down and then describe your character and qualities through them. Creativity, leadership and a collaborative manner within a team all work in your favor so don't be shy to mention your problem-solving qualities or focus on your best moments.
Acing the essay doesn't require you exaggerating on your achievements—the board members are well seasoned and can see past an essay whose focus is to impress. The key here is to be sincere-present your qualities and then mention your flaws. Make note that yes, you do have flaws but you are working to better yourself constantly. This is the kind of devotion that can make your flaws even work in favor of your application if presented correctly. Mentioning, for example, that you are a perfectionist but you are working to leave space for more creativity in what you do cannot do you harm—on the contrary.
Structure it appropriately
Writing a long essay is an arduous task—what makes a great one stand out and grasp the attention of the reader is structure. Decide what the focus of the essay should be and then structure all your information accordingly. The focus can be your love for a specific class or your future aspiration to be a lawyer and what you do to help you get there. Start from academic achievements, then pass to grants and scholarships, then mention your non-academic activities. Double-check you are following the structure in a way that your essay is clear, easy to be read and that communicates your message. This uniqueness will also make you stand out from the crowd and be remembered.
Introduce your paper in a clever and catchy way
Another great tip is to introduce your paper in a clever and catchy way; pick a life incident that you feel is important and then develop the whole essay around it. A trip with the boy scouts, a school incident or you starring at the school play can work well if you find the right angle, the one that will showcase your devotion and wit. You can also write about your experience working with a particular teacher or on a particular project that you loved. The introduction is where you can both catch the attention of the reader and evolve your full essay after it, so be creative. Again, balance is key, so never lose sight you are actually writing a well-structured NHS essay and not the intro of a novel so stay focused throughout your writing.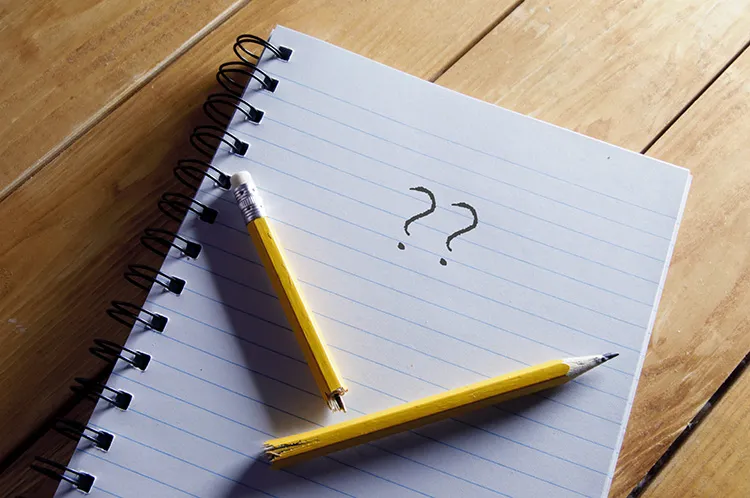 Write a killer conclusion
You have written all the boring stuff, elaborated on your academic qualities and presented your community work; now it's time to close the essay with a killer conclusion the board will remember. This, in fact, is the part where you can become more creative and show that you are also good at communicating your message so use whatever you feel best represents you. A school incident where you show your values or leadership qualities can work and so can your aspiration to enter college and get the job of your dreams. More of a creative type? This is the place where you can use a famous person's saying that best represents you and elaborate on it-or a moment in your school life that has defined you.
Proofread it, and then again!
Proofreading is key; you just can't convince your readers you are a straight-A student with spelling mistakes, and even the smallest of them can very well ruin an otherwise perfect essay so be focused and double-check everything. Then have a member of your family, your teacher, or a professional editor to check it again for mistakes you can spot by using automatic spell correctors. A crown is different from a crowd but it's hard for the spell checker to spot what you are trying to say, so be extra careful. Make sure the essay flows effortlessly and that you don't exaggerate on promoting yourself—this can be alienating and not work on your favor. Be perfect but be yourself along the way.
Related Posts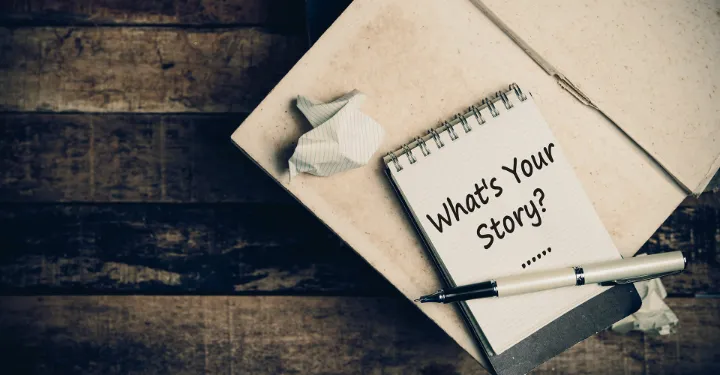 7 Easy Rules for Writing an Amazing Personal Statement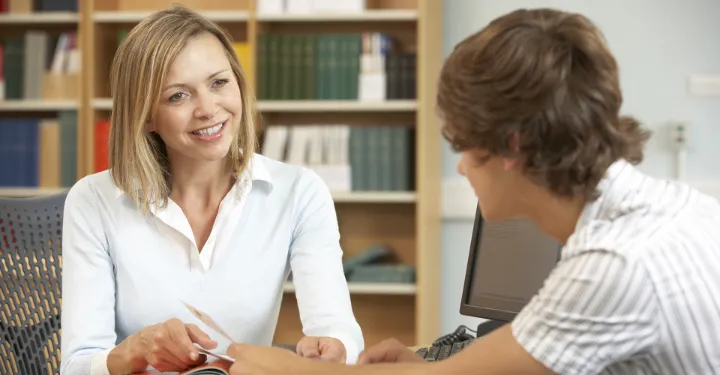 Don't Make These 5 Mistakes If You Want a Great College Recommendation Letter
Admissions Writing Advice
All Blog Posts
Writing Advice
Academic Writing Advice
Book Writing Advice
Short Story Advice
Employment Writing Advice
Business Writing Advice
Web Content Advice
Article Writing Advice
Magazine Writing Advice
Grammar Advice
Dialect Advice
Editing Advice
Freelance Advice
Legal Writing Advice
Poetry Advice
Graphic Design Advice
Logo Design Advice
Translation Advice
Blog Reviews
Short Story Award Winners
Scholarship Winners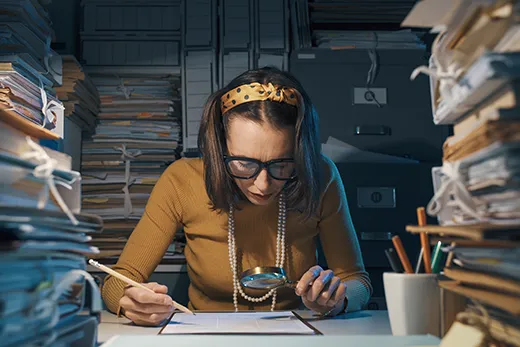 Ready to be admitted into the academic program of your dreams?
How to write National Honor Society essay
How to Write the Best National Honor Society Essay
Special Event and Specific Types of Essays
Why write the National Honor Society essay?
What are the national junior honor society essay requirements, how to write national honor society essay, national honor society essay outline example, how to start a national honor society membership essay, national honor society membership essay conclusion, national honor society membership essay sample, do you need extra free academic help and assistance.
If you discover your passion for writing, reading, leadership, and overcoming new challenges, there are some organizations that can support your enthusiasm. To join them, you need to submit a winning application. It is free to participate. 
Your National Honor Society essay is an effective tool that will let you become a member of a highly prestigious organization in the US. To write the best National Junior Honor Society essays, read this online article with brilliant tips and examples provided by the best writers that will make this task less hard. Also, you can get admission essay writing services  from our professional writers.
Many students put their time and effort in writing successful National Junior Honor Society essays every year to get access to unlimited opportunities. The NHS is the organization that chooses exceptional students who excel in social services, school activities, volunteering, scholarships, internships, and so on. It is a good place where you can find many opportunities. 
You don't need to have an excellent GPA, which courses you take or be a perfect student in order to be able to write it. The admission committee will pay attention not only to those things. NHS membership essay will allow you to show your personality and skills you have. It can also help you go to the college of your dream. If you know that this is a place where you want to be, then you will be able to achieve what you want. 
The main purpose of your National Honor Society essay is to show the admission committee you from the best side and help you prove that you're eligible to become a member of this authoritative organization. It's important to meet the National Junior Honor Society essay requirements for those who want to become one of the NHS members. Here is a list of them:
Format, structure, and compose your National Honor Society application essay correctly and with clarity;
Add a personal story to show that you're ready to take a leader's role and highlight your major achievements;
Include your high ethics and morals , exceptional character traits, participation in volunteer programs, and other relevant details.
If you strongly believe that you possess the traits required by this organization, find out how to write a National Honor Society essay. Use a few basic tips to succeed. Here are some recommendations that will provide you with the chance to write a top-quality and outstanding academic essay:
Conduct your in-depth research on the chosen topic. You should use academic resources in order to gather interesting and useful information for your essay. Don't forget to cite the used sources later. 
Analyze your catchy and unique subject. Even if you know a lot of information about the chosen topic, still it would be great if you have analyzed the subject more deeply. You never know which ideas might come to your head. 
Brainstorm relevant ideas. Brainstorming can help you find more good topics that you can discuss in your writing. It will take only a few minutes of your time, but as a result, you will come up with great ideas that you can use. 
Create an outline of your thoughts. Every paper should have its plan so you would be able more understandable. You can use a sample of an outline to know how the essay should be written.
Write and proofread your National Honor Society personal essay to fix some common mistakes. If you are not sure how to do that or don't have enough time, you can trust the team of experts to help you with that.
Did you write a letter of intend for graduate school ? It may help with your NHS essay.
To make the process of writing easier, you should create an outline. Here is a list of things you should write about in your essay. Use these tips to ease the writing process: 
Write your intro.
Talk about the reasons why you want to become one of the NHS members.
Discuss social initiatives in your community or school.
Talk about the organization and why it inspires you and makes you feel motivated.
Share your achievements.
If you wonder how to start a National Honor Society essay , there are several effective ways that you can use to write a relevant, concise, and catchy introduction. Here is a list of them: 
State your primary reasons to become its member;
Stress your biggest advantages;
Describe what you know about the NHS to show your interest;
Include some excellent hooks to make the audience want to read your entire paper.
A concluding paragraph should leave a positive impression on the committee and persuade them to choose you. How to write a strong National Honor Society essay conclusion? Highlight the main reasons why this organization will benefit from choosing you. Here is a list of the things that differentiate you from other candidates by mentioning these factors:
Your grade point average;
Professional skills and personal qualities;
The main purpose of your application;
Leadership experiences;
A call to action.
We also advise our students to read and find out college admission secrets to be ready how to impress every member from the beginning.
The NHS is a great organization that makes it possible to take care of kids, non-profit organizations, and aged people. The best part is that students do that. I dream of becoming its member because I want to help people and learn more about this world. I know the organization has unlimited opportunities and being its member will enable me to develop my professional and academic skills in social services. I hope that my scholarship achievements will help me join it. It's a privilege that my tutors and other leaders chose me to become the NHS member, and I'm very happy because they recognized my dedication and willingness to contribute to the community. I'll keep serving the community to change the world. I can categorize all of my goals into a few groups. My basic long-term academic goal is to get into a prestigious college with excellent learning conditions and I also want to become a political scientist in the future. I consider creativity and power of observation to be my greatest strengths. They're important to create all political theories. I'm very confident in the future success of my debate and interview and I expect to take part in social study programs this summer. This is where I'll prepare for this occupation academically and mentally. I have my personal goals too. I strive to succeed in everything, including typing, writing academic papers, playing sports, playing music, passing my exams, and gaining a deeper understanding of actual information. That's because I have my determination to excel. There are many activities that interest me. I also want to accomplish life goals by earning the respect of other people around me because it's an important element. I have many personal goals, both short-term and long-term. They all deal with pursuing excellent in different fields. I realize that it's possible to accomplish all of these goals with enough determination for success and a strong character. I also understand that life will throw many obstacles and challenges in my path of achieving these goals, and I feel I am ready to push through them all. I know my weak and strong sides. I keep using them to achieve important goals. I have strengths in listening, observing, being patient, understanding, using my creativity, leading other people, and these are only a few of my positive characteristics. They all shape my personality and make me who I am. I lead other people well due to my ability to analyze and understand their unique situations and be patient with them. I can evaluate and learn their weaknesses and strengths, such as willingness to work, and I take them into account when making my decisions. Being a good leader means being a good servant. I will always follow others regardless of my position of power. I realize the amount of studying necessary to get into a prestigious college that fits my professional and personal interests. I can excel in different areas of interest in my high school, and I will retain my personal strengths and keep improving them for the rest of my life.
National Honor Society essay samples and tips will guide you in writing a top academic paper and increasing your chance to impress the committee and avoid common mistakes. Get professional assistance provided by a team of writers who work online if writing the National Honor Society essay is still a challenge for you. 
Every student can feel free to write this type of paper and participate in the competition. No need to have a perfect GPA for that: just read the article and learn all the tips from professional writers. The writers who are experts will provide the best tips and recommendations on writing.
Writing your graduate school personal statement may seem like a waste of your free time if you aren't familiar with this type of academic paper or admissions essay format. It's important because it sets the tone of your application. Although all personal statements are different, looking at some exa...
Students who graduate schools need to create a statement of purpose or a letter of intent. In this article, our college admission essay writing service has gathered the most important hints on writing this paper as well as selected some good examples of statements of purpose.This paper demonstrates ...
A letter of intent for graduate schools is an important part of the university admission process every student must know how to write, especially for research-oriented and science grad programs. Here, I want to share my personal experience to help others learn what to avoid.I know that not everyone ...
A-Plus Homework Help For College Students
Project Types We Cover
Admissions Essay
PowerPoint Presentation
Research Paper
Book Reviews
Personal Statement
Ph.D Dissertation
Proofreading
Academic Fields & Subjects
Programming
Computer Science
Other projects we help with
Our Experts
Plagiarism Checker
Writing Tips
How to Masterfully Cover the Topic of National Honor Society in an Essay
By: Angelina Grin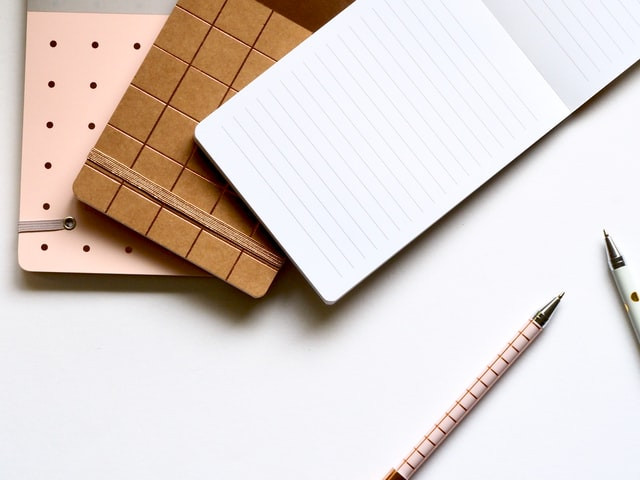 What the NHS is All About
Eligibility and application requirements, four pillars of nhs:, benefits of being a member, introduction, body and paragraphs, introduction sample of a national honor society essay, body sample of an nhs essay, sample of the concluding statement, why is it not an a+ essay, tips on creating a brilliant essay on the national honor society.
Most students have dreamed of entering renowned universities and work for prestigious organizations. One of these influential institutions is the National Honor Society (NHS), a nationwide organization based in the United States that caters to high school students.
However, to be a member of the NHS, one must undergo an arduous and demanding application and selection process. It is not enough that you have academic achievements and stellar academic performance. The organization also values your personal views and even philosophy in life.
Thus, one of the significant parts of its application processes and your NHS life is writing essays. This is a common way for organizations to assess the character traits of a high school student. Your essay's content may reflect your leadership skills, character, biases, and other competent capabilities that can make you an asset to the organization.
Whether it is for your application entry or you intend to write about the NHS itself, you must have an in-depth understanding of the topic. At the same time, you must be articulate to deliver your ideas comprehensively and coherently. This article will show you how to formulate a thoughtful essay and will also present suggestions and tips on how you can secure your national honor society membership.
An Overview of the National Honor Society - What You Need to Know
As mentioned, you must be familiar with the organization first before being able to write an essay.
The NHS is an organization that awards recognition to students of impeccable academic record and exemplary social involvement. Every recipient of the NHS scholarship can be considered a role model in establishing noteworthy service projects while maintaining a professional grade point average.
Before proceeding with your NHS application, ensure that you can comply with the given requirements and qualifications for eligibility. The main criteria for eligibility lie in the four pillars of the organization that will determine your NHS membership.
1. Scholarship
Students must achieve a cumulative GPA of not less than 85, B, or 3.0 on a 4.0 scale.
The student must have accomplished at least one volunteer work. This includes community service activities that are not paid.
Community service refers to hours used to benefit the following:
People experiencing poverty, discrimination, abuse, poor health, old age, and/or physical-mental limitations
Protection of animals or the environment for which an individual does not receive financial compensation.
3. Leadership
Students must have secured leadership positions in other school-based organizations or clubs to prove their competence as problem solvers and thought-leaders.
4. Character
Students must be role models of good character and responsible citizenship.
Being a member of the national honor society has its perks. Being affiliated with the organization establishes your credibility for other applications, such as in college admissions.
Other benefits include:
Access to webinars and other educational resources;
Workshops that improve career readiness;
Service mindset and top-notch quality of performance.
National Honor Society Essay Structure
We will break down the general sections that are commonly present in essays National Honor Society Essay Sample segments. Academic texts generally follow a standard structure, often used in admission essays, scholarship essays, and specific research papers.
The introduction marks the beginning of your entry. You must ensure that your introduction is catchy and exciting to sustain the reader's willingness to finish your article. This section lays out the intent and creates a first, crucial impression of the writer.
Take note that the introduction must be:
In the case of the national honor society application essay, you must be able to feature the organization's remarkable qualities and outstanding performance. For a scholarship essay, you must establish why you are eligible and worthy to be granted the scholarship or slot.
A one-paragraph introduction will do. Make your intentions clear, and do not add unnecessary details that may only confound your message.
The NHS body is keen on selecting students with a unique profile and impressive list of extracurricular activities. Make your personality shine through an attractive introduction.
Optimize your NHS essay's body to chronicle your experiences that are significant in nurturing your leadership and interpersonal skills. Here, you can share your strengths and weaknesses as a student and how your skillset can contribute to the organization.
Wrap up your essay with a powerful conclusion that leaves a lasting impression on the reader.
National Honor Society Essay Examples
Below is a simple application of the guidelines and National Society Essay examples:
Being a member of an elite and progressive organization such as the National Honor Society is both an honor and an avenue for more excellent service. For the longest time, it has been my goal to pass the application and become a part of the NHS. This opportunity can significantly help me fulfill my ambitions and extend my capabilities for the benefit of my community and the nation at large.
I. Description of NHS
I have witnessed the significant contributions of the NHS to culture and society. The organization inspires greatness through the recognition of outstanding and remarkable high school students all over the country. Such activity can spark the youth's interest and enthusiasm in creating an inclusive and progressive society, empowered by free speech and intellectual discourse. The organization also uplifts and amplifies the campaigns of many non-profit organizations.
I want to see myself as a contributor to the organization's continued success and a catalyst of positive transformation in my immediate community.
II. Personal Traits
I share the progressive ideals of the NHS in promoting productive discussions and the individual flourishing of citizens for the sustained development of communities. This interest has enabled me to develop leadership qualities that can prove helpful to achieve my endeavors. With hard work, I continue to test the waters and be the best that I can be. I am proud to say that I am a student with a competitive GPA and a citizen with liberal visions.
III. Personal Weaknesses
However, despite my strengths, it is undeniable that I sometimes struggle with inevitable setbacks and weaknesses. These include my bout with anxiety and my fear of losing.  The root of my concern is   in being scared of not being good enough  and derives from an unhappy childhood. My fear of losing makes me overthink whether what I am doing is worthwhile.
Nevertheless, I am confident that  NHS can help me cope with these weaknesses and overcome my limitations. I have a highly driven mentality, which makes me a valuable asset to sustain the organization's relevance and growth.
All in all, the sample essay you've just read is quite good. However, there are parts of it that can be improved to make it brilliant.
The essay's introduction demonstrates that the student is inspired about becoming a part of the NHS. Yet, it tells nothing about the student and lacks that "something" that the admissions committee will remember. Add some personal details, such as:
"I am an aspiring author, and with the support from NHS, I would be able to fulfill my dream of applying my talents in the educational sphere. For several years now, I have been creating guidebooks that are focusing on helping students find their spheres of interest and make conscious career choices."
In other words, when it comes to your ambitions, skills, and dreams, do not put them into generalized terms. Instead, elaborate them!
On the contrary, the part describing the personal weaknesses is a bit too deep for such an essay. We all have our weak sides, and it is great when we realize and accept them. However, when presenting yourself in written form, it is better to mention them in a less profound manner.
For example, you can write:  "No one is perfect, so  despite  the variety of skills and strengths  I possess, I  have weaknesses   as well. For instance, it may take me extra time to double. And triple-check the results of my work, as I want everything I do to be top-quality. Besides, I am yet to develop the skill of public speaking, as I get extremely nervous when having to perform in front of big audiences. However, I believe that realizing a problem is a huge step towards its resolution, and I am constantly working on self-improvement".
Here are some of the typical writing mistakes that you should avoid to maintain your output quality.
1. Avoid a vague or non-existent thesis statement
Having an unclear statement may ruin the whole essence of your essay. If you fail to establish your intent as a writer, readers might get the wrong idea of what you're trying to convey or may not understand the whole essay altogether.
2. Never commit plagiarism
Plagiarism is considered an intellectual crime and may automatically warrant disqualification of your application.
3. Learn from veteran writers
If you are not skilled in writing yet, do not hesitate to reach out for assistance from excellent writing services, such as Studybay. Do not solely depend on them, though. Instead, treat them as avenues to improve your writing.
The guidelines enumerated below can enable you to have a well-defined structure and intelligible discussion in your essay. Overall, these can enhance your craft in essay writing.
Read more about NHS updates and news to integrate socially relevant ideas into your essay.
Check your grammar and sentence construction. Ideas may get distorted if you cannot phrase them correctly.
Be honest in your assessed strengths and weaknesses.
Highlight your good qualities.
These are valuable tips for you to generate a compelling NHS essay. Make sure to familiarize yourself with the organization's background, application requirements and processes, and eligibility qualifications. By applying these tips, you will have all the means to produce a winning essay.
Feel that you need help to deal with National Honor Society Essay? Ask Studybay! Our experts provide writing services and online tutoring for students.
We help students with:
essay writing
essay editing
assignments in different subjects
User ratings:
User ratings is 4.7 stars.
4.7 /5 ( 14 Votes)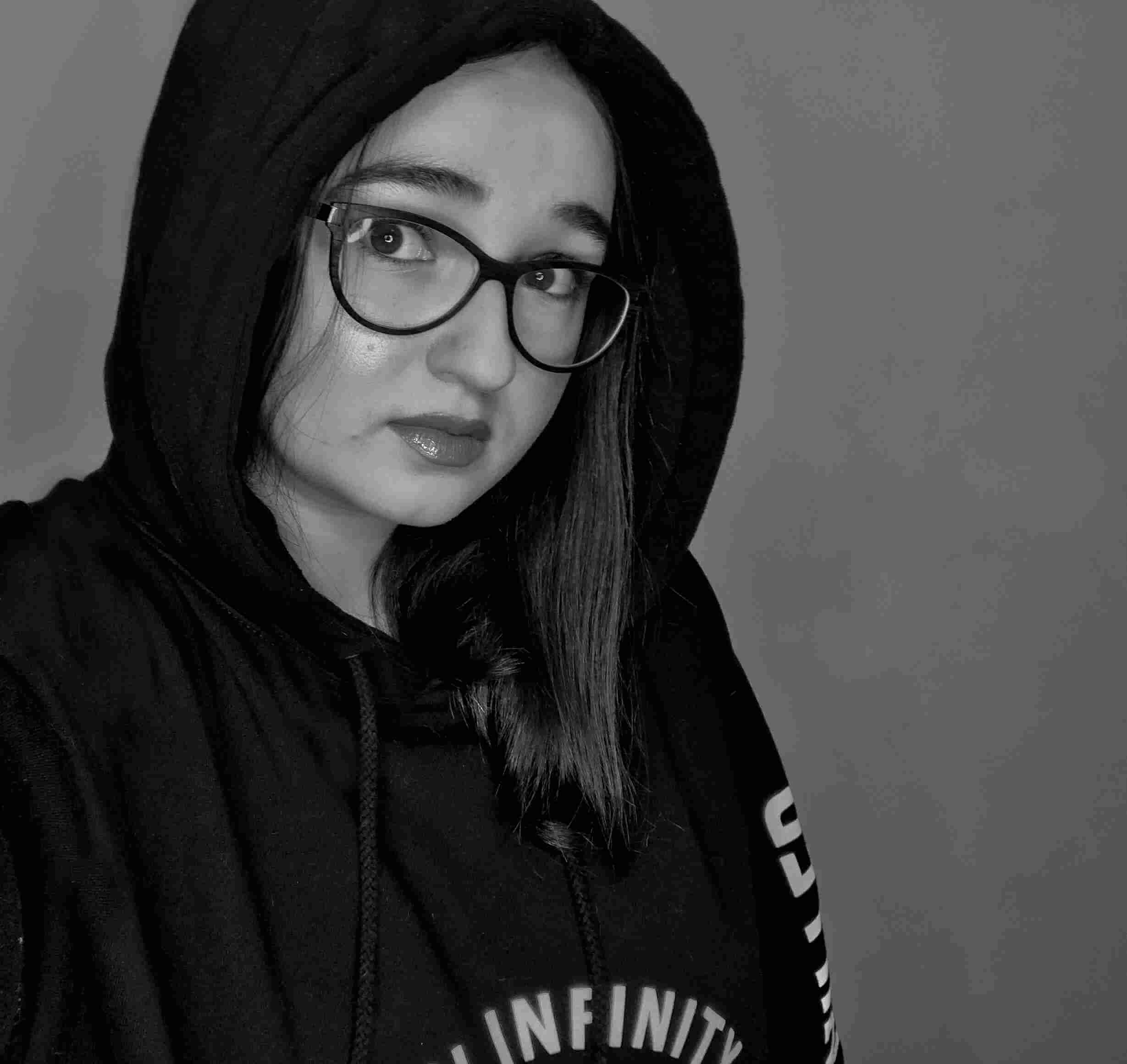 Creative Writer and Blog Editor
Despite my relatively young age, I am a professional writer with more than 14 years of experience. I studied journalism at the university, worked for media and digital agencies, and organized several events for ed-tech companies. Yet for the last 6 years, I've worked mainly in marketing. Here, at Studybay, my objective is to make sure all our texts are clear, informative, and engaging.
Add Your Comment
We are very interested to know your opinion
The start of any good paper is choosing a format to write with. I have officially re-learned this here. I'm looking forward to being a part of the National Honors Society, and that has been the major prompt for refreshing my knowledge any chance I get. Thanks for the awesome tips and refreshers. I'll surely be back later.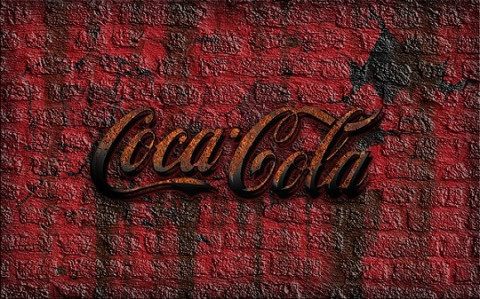 65 NHS Essay Topic Ideas & Examples
🏆 best nhs topic ideas & essay examples, 📌 simple & easy nhs essay titles, 🔎 most interesting nhs topics to write about, 💯 free nhs essay topic generator.
National Health Service in the UK The provisions of public healthcare differ from one territory of the United Kingdom to the other. One reason the government has difficulties with promoting public health is that since the devolution of powers in the […]
NHS Trust Hospital Transformation In the case of the NHS Trust hospital, managers were incapable of convincing employees that the proposed change can advance the service of the hospital.
Strategic Management of the NHS One of the major advantages of the NHS is that it enables the residents of the UK to receive healthcare free of charge.
NHS Hospital Business Management On the other hand, Gibbs reflective cycle talks of more-or-less the same facets as John's model, except for the fact that in Gibbbs model, the key stages of the entire reflection process are summarized in […]
The National Health Service: Human Resource Management The science of management comes in useful to help people organize their time in order to be the most effective on the market; it is "about controlling the use of your most valuable resource"."The UK […]
Governance Crisis at Mid Staffs NHS This is one of the trusts that are supposed to have a very high level of quality threshold, in both health care and governance standards.
The Issues at Mid Staffs NHS Governance The officials of SHA that was promoting the status of the Trust were aware of the problem of quality and poor management.
Mid Staff NHS: Governance and Leadership As Wager and Lee assert, the amount of information available to the public and the relatively liberalised systems of oversight and reporting continue to check the management structures put in place by the private health […]
Lorenzo Software: National IT Programme in the NHS The case study shows that challenges characterised the implementation of the National IT Programme by the NHS because of lack of adequate expertise on the project management knowledge areas. This situation indicated the existence of […]
The National Programme for IT in the NHS According to Heldman, defining project control for this project is very important in enhancing the success of this project. The top management of the National Health Service should be responsible for the controls in this […]
Choose and Book System by UK National Health Service The best alternative is to develop a system of penalties and rewards because it would serve as motivation to make the workflow smooth.
Policy Memorandum on National Health Service in the UK Therefore, for the sake of reducing the prevalence of such conditions in the UK and especially Scotland, the introduction of a free NHS welfare program is a brilliant idea that if implemented would improve the […]
Gloucestershire Hospitals National Health Service Moreover, the strategy is designed to correspond to the values, mission, and vision of the trust. A major part of GHNHS OM is healthcare service, which includes the quality of care, the safety of patients, […]
King Edgar NHS Hospital Trust's Performance Change The case involves Tracey Burns, who is the director of the Trust and head of a project aimed at improving the efficiency of the flow of patients within the hospital.
Organisation Development Initiative: West Bravenhurst NHS Trust The next feature that shows similarities between the OD approach and the trust's actions is the structure of the latter's activities.
National Health Service Trust's Management Changes Therefore, to ensure success the planning and implementation of strategies aimed at the development of the organisation must be in line with its plan, be all inclusive and have a good implementation and control mechanism […]
King Edgar NHS Hospital's Trust Issues These problems have caught the attention of the media which has, in turn, relayed the situation to the public and the government. The media is one of the external threats that the hospital has to […]
The King Edgar Hospital's National Health Service Trust Looking at the current position of the trust using a PEST analysis will increase the understanding of the position of the trust and give context to the changes.
National Program for IT Failure in NHS The contract for the implementation of the programme was given to CSC but the company was unable to honour its commitment of providing the requisite programme to 220 health trusts throughout the United Kingdom.
The NHS Trust Hospital: Factors That Affect the Attainment of Superior Healthcare Services Poor planning- Lack of proper planning is a primary factor that affects the achievement of quality health and social care services in NHS hospital.
Researching the UK National Health Service (NHS) On the one hand, it refers to the fact that a market entry strategy is a way of implementing an adaptive method of expansion. It refers to the fact that NHS Direct is a unique […]
NHS: Business Process Change Management Project The beauty of a client-centered approach in business, according to Joss et al is that it is a precursor for the management to foresee and create changes emanating from clients/clientele suggestions as well as demands, […]
Development Opportunities in the "New" NHS Overall, the article is an analysis-based review of the observed process of the implementation of clinical governance practices in the UK.
MID Staff NHS: Leadership and Governance The report covers issues about leadership and governance at MID Staff NHS. Issues related to leadership integrity, transparency, responsibility, and accountability are explored.
Racial Inequality in the National Health Service Maternity Care The purpose of this paper is to analyze the available research on the issues of racism within the National Health Service of the United Kingdom.
Searching for Cost Effectiveness Thresholds in the NHS
How the Italian NHS Is Fighting Against the COVID-19 Emergency
Fund the NHS Health Tax Insurance
Gender and Racial Discrimination in Pay and Promotion for NHS Nurses
Information System in NHS in Health Good Care Management
The Private Public Mix of Healthcare: Evidence From a Decentralised NHS Country
How External Environment Effect the NHS
How Should the NHS Make Funding Decisions About Cancer Drugs
Examine What HRM Policies and Practices Exist in the NHS Business
Financing Higher NHS Spending From Increased National Insurance
Motivation and Performance Issues in the NHS
Moving the NHS From the Public Sector to the Private Sector
Local Economic Development Opportunities From NHS Spending
Interpreting the NHS Cost Indices for Acute Trusts
Services for Pregnant Women From NHS Stop Smoking Services
Performance Management Through Clinical Supervision of Nurses in the NHS
Performance Indicators for Primary Care Management in the NHS
Impact of NHS Reforms on the Efficiency of Hospital Services
Autonomy and Improved Performance: Lessons From an NHS Policy Reform
Choosing Who Shall Not Be Treated in the NHS
The Advantages and Disadvantages of Moving the NHS From the Public to the Private Sector
Pharmaceutical Expenditure and Regulatory Policy in the NHS
Providing Free Healthcare Under the NHS
Quantitative Methodology Into Workplace Bullying in NHS
Reference Costs and the Pursuit of Efficiency in the 'New' NHS
Searching for Cost-Effectiveness Thresholds in the NHS
What Are the Important Factors Influencing the NHS in Modern Britain
The Structure and Function of the NHS
The Need for Leadership Development in the NHS
The Anti-smoking Campaign Presented by NHS
Staff Crisis and Retention Issues in the NHS
Social and Economic Conditions and Their Impact on NHS Funding
Motivation at the NHS Foundation
Advantages and Disadvantages of the NHS
The Importance of Being in NHS
What Is the NHS Contribution to Society
The Continuous Efforts to Improve the National Health Service (NHS)
Managing Activity and Expenditure in the New NHS Market
Should the NHS Treat Patients With Self-Inflicted Illnesses
Paying For Efficiency: Incentivizing Same-Day Discharges in the NHS
Chicago (N-B)
Chicago (A-D)
IvyPanda. (2023, January 24). 65 NHS Essay Topic Ideas & Examples. https://ivypanda.com/essays/topic/nhs-essay-topics/
IvyPanda. (2023, January 24). 65 NHS Essay Topic Ideas & Examples. Retrieved from https://ivypanda.com/essays/topic/nhs-essay-topics/
"65 NHS Essay Topic Ideas & Examples." IvyPanda , 24 Jan. 2023, ivypanda.com/essays/topic/nhs-essay-topics/.
1. IvyPanda . "65 NHS Essay Topic Ideas & Examples." January 24, 2023. https://ivypanda.com/essays/topic/nhs-essay-topics/.
Bibliography
IvyPanda . "65 NHS Essay Topic Ideas & Examples." January 24, 2023. https://ivypanda.com/essays/topic/nhs-essay-topics/.
IvyPanda . 2023. "65 NHS Essay Topic Ideas & Examples." January 24, 2023. https://ivypanda.com/essays/topic/nhs-essay-topics/.
IvyPanda . (2023) '65 NHS Essay Topic Ideas & Examples'. 24 January.
Health Insurance Research Topics
Healthcare Policy Essay Titles
Caregiver Topics
Healthcare Questions
Insurance Ideas
Mental Health Essay Ideas
Palliative Care Research Topics
Emergency Department Titles
Pharmacy Research Ideas
First Aid Research Topics
Government Regulation Titles
Health Topics
Gynecology Research Ideas
Healthcare Reform Essay Ideas
Medical Anthropology Paper Topics