How to Write a Long Essay
How to Write a One Page Essay
Writing an essay as part of a school assignment or a project can be a very tedious task, especially if that essay needs to be long. Even the most confident writers may have no trouble writing a few pages for an assignment but may find it challenging to extend that word count as much as possible. If you're assigned a long essay for one of your classes, there's no reason to worry. With some useful tips at your disposal, you can stretch that essay out without making it sound repetitive or boring the reader with an influx of irrelevant information.
What Is a Long Essay?
A long essay is any essay that tends to be longer than three pages or 3,000 words or more. Of course, the definition of a long essay will differ from one classroom to another, depending on the age and level of the students. And even if you're a college student, you may have some professors who consider a five-page essay to be the average, while another teacher considers five pages to be too much. Therefore, it's important to check with your teacher, though they'll usually clarify this when giving the assignment.
Sometimes, the term "long" applies to how many pages, and sometimes it applies to how many paragraphs or words need to be in the essay. Again, this all depends on your teacher, your school's requirements and the nature of the assignment. Either way, hearing your teacher say that you must write a long essay for your next assignment can certainly cause a lot of stress. The good news is that writing a long essay can be much easier than writing a short essay, especially if you're given some meaningful advice.
Why Would You Be Required to Write a Long Essay?
There are many reasons why teachers would assign a long essay to their students. First of all, writing a long essay is an opportunity for a student to really put his or her writing skills to the test. By the time students get to college, they already have an idea as to how to write a decent paper, but perhaps it's within limits. College professors need to make sure that students are able to write well, because eventually, these students may need to write a thesis or dissertation, and there really is no longer essay than that.
So even though you may think of writing a long essay as a torturous assignment, it's actually a great opportunity to practice a very specific skill that will definitely come in handy in other areas of your life. And, if you build up the right mindset for yourself, writing that long essay shouldn't be any more difficult than any other assignment you've been required to complete.
What Is the Standard Essay Format?
There's a standard essay format understood by most English students around the world. This is how essay writing can be taught in a universal way so that students are successful at writing essays no matter where they're studying. A standard essay format typically includes an introduction, three body paragraphs and a conclusion. Of course, the older a student gets and the more experience they have in school, their essays will gradually get longer and will need to require more detail and features (for instance, citing sources) in order to meet the requirements set by the teacher.
When you need to write a long essay, you can and should still base your writing off of this standard essay format. The only difference is that instead of having three body paragraphs, you're going to have a lot more in order to reach the word count or page requirement that you need to meet. This isn't as hard as it sounds. Instead of squeezing your main idea into one paragraph, try to add more examples and details to make it longer. Also, try to think of other key points that support your essay's theme that might not be so obvious at first.
Start Ahead of Time
The best way to relieve the stress that comes with having to write a long essay is to start ahead of time. Too many college students (and high school students) wait until the last possible minute to write an essay. Though some students may certainly be able to get away with this, it'll be a lot harder when it comes to writing a longer essay. Therefore, make sure you give yourself plenty of time to complete the assignment. It may work better for some people to do a little bit each day until they reach their goal. For instance, if you're required to write 3,000 words for your long essay, then you may feel better writing just 500 words a day over a couple of days instead of trying to bang it all out at once.
How to Write a 3,000 Word Essay in a Day
Some students rather get the hard work out of the way, instead of letting it drag out over a week. Writing a long essay of 3,000 words can be done in a day if you just put your mind to it. Do the following:
Don't schedule any other appointments or assignments for the day.
Put away any potential distractions, like your phone or the TV.
Stay off of social media.
Work somewhere quiet, like the library or a calm cafe.
Take breaks every few paragraphs.
Set a timer for ten minutes and try to work the entire time without stopping.
Create Your Essay Structure
Once you've decided whether or not you're going to write the essay over a couple of days or in just one day, it's time to start writing the actual essay. Like with any writing assignment, the first thing you should do is create an outline and organize your overall essay structure. If you need to write around five pages, which makes sense for a long essay, then you should make an outline that will support that. Take a look at an essay format example to get an idea of how yours should be:
Introduction (more than two paragraphs)
A starter question (something for the reader to consider)
Body "paragraph/idea" one (four paragraphs on average)
Body "paragraph/idea" two (four paragraphs on average]
Body "paragraph/idea" three (four paragraphs on average)
A conclusion
If you're wondering how on earth you're going to create a body section that's four paragraphs long, try to think of one main idea and three examples that tie together with it. For instance, if your long essay is an argumentative piece about "The Importance of Waiting Until You're Financially Stable to Have Children" you can think of at least four key reasons why:
You won't have to struggle to pay for their needs.
You can give them more opportunities.
You can travel as a family.
You can put away money for their college tuition.
For the first idea, you can talk about this point in very general terms. Then, you can write three more paragraphs underneath that, with each paragraph discussing a specific example. The second paragraph, for example, can be about paying for things like diapers, clothes, formula, etc., and how much each item costs. The second example can be about paying for things when the child gets a little older, like their food, their school supplies, etc. Lastly, the third example (and the fourth paragraph in this section) can discuss paying for things that the child will need as a teenager, such as more clothes, sports uniforms, dental work, etc.
Did You Answer All the Questions?
After you feel like you've exhausted all examples, but you're still under word count or page count, go back and make sure you've answered all the questions. These questions may have been questions in the rubric or the writing prompt that your teacher provided, or they may be questions that you've thought of on your own. In fact, when you start thinking of what to write about, you should brainstorm some questions that a reader may want to find the answer to about the topic, and you should try to answer these throughout your essay. Creating more potential questions can help you reach your word count faster.
Can You Change Words?
If you're close to reaching your word count but you're still not quite there, then go back and see if you can change any of the language in your essay to make it longer. For example, if you have a lot of contractions in your paper (can't, won't, isn't, they're) go back and make them two words instead of contractions, and do this throughout the entire essay. This is a great solution because it won't take away from the readership of your essay, and while this won't extend the word count too much, it will definitely help a bit.
Think of Additional Details You Can Add
In addition to changing contractions, you can also think of other details you can add to elongate your essay. There are always more examples you can add or more information you can research that will not only resonate with the reader but increase your overall word count or page count.
For example, if you're talking about how parents who decide to have children once they're financially stable will have the opportunity to put more money toward their child's tuition, then you can go back and add plenty of detail supporting this argument. Did you give an example of how much tuition costs? Did you add details about what parents can do with the money if their children decide not to go to college? What about the different types of college funds that exist? These are all details you can add that will increase the length of your essay, while also adding value.
However, when you do this, keep in mind that you want to be very careful not to add too much "fluff." Fluff is when you add information or details that simply aren't valuable to the writing itself. It makes the reader (who in most cases is your teacher and the one grading the assignment) want to skim over your piece, and this can lead to him or her giving you a lower grade.
Edit, Edit, Edit
Last but not least, in order to write a long essay, you must have the capacity to edit your work. Editing not only helps to ensure your paper is long enough, reads well, and is free from grammatical errors, but it will also give you an opportunity to add in more information here and there. To edit, you should always read out loud to yourself, and take a break from your work, so you can revisit it with a fresh pair of eyes. You can easily check if you've reached the length requirements by clicking on "word count" or counting the number of pages yourself, though your document will reveal this as you scroll down.
Related Articles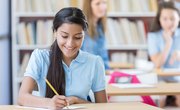 How to Write an Advantages and Disadvantages Essay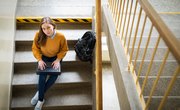 How to Make an Essay Longer
How to Write an Essay Fast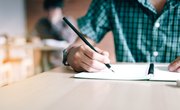 Problems That Students Encounter With Essay Writing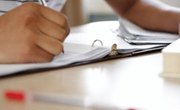 How to Write a 3,000 Word Essay
Personal Statement for scholarship: How to Write One, How long Does ...
College Essay Ideas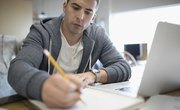 10 Good Transitions for a Conclusion Paragraph
Save the Student: How to Write a 3,000 Word Essay in a Day
International Student: General Essay Writing Tips
You may want to have a friend read through your essay. He may catch mistakes that you have missed.
Hana LaRock is a freelance content writer from New York, currently living in Mexico. Before becoming a writer, Hana worked as a teacher for several years in the U.S. and around the world. She has her teaching certification in Elementary Education and Special Education, as well as a TESOL certification. Please visit her website, www.hanalarockwriting.com, to learn more.
Step by Step Guide to Write Long Essay
Feb 4, 2019 | essay , essay writing , writing tips
Every student will agree that writing a long essay is a tad too overwhelming. Some of them do not even know where to start. They might think they have the broadest topics or do not have enough resources. Either way, long essay writing requires a considerable amount of time and effort. Some students will abscond writing these types of essays and get online writing services to do it for them. The length of the essay might not necessarily matter a lot like the content. Students have to make sure whatever they write in those papers is good and can earn them excellent grades besides demonstrating their essay writing skills.
When it comes to long essay writing, you need to pick the right topic and have the right resources for your work. You need not worry about how long it is going to take, only that it must start early enough to fall within the set deadlines. Students are always complaining about writing in general, but college learning is laden with too many aspects. Writing involves many things, and the long essay is just part of it. Long essays can be based on any topic. It can be any essay depending on the length. Since some essays have a word limit, long essays do not necessarily have a definite number of words, but some go as long as 5000 words. It will be good to consider some guidelines that govern long essay writing . They include:
Long essays anchor on different topics. They can be about banking, economics, social policy, accountancy, finance, public policy and so on. Mostly, long essay writing will depend on what your professor provides as the topic. However, students have the liberty to choose whatever area they can base heir topic con and write a long essay.
Digitization of long essays
When writing a long essay , you need to use a text format that is easy to digitize the entire paper. It has to be prepared in a word processing file that is up to date and can be later transformed into a pdf file. However, this hinges on the preference of the supervisor. When you put your long essay into a pdf format, you cannot make any changes to it.
Remember that writing a long essay is an academic task. The document is academic and must follow all long essays writing a guide to make the work credible. Plagiarism is a vice frowned upon in the world of academia. When writing a long essay, you need to ensure your work is original; you need to acknowledge and cite any information that you have obtained from primary and secondary sources. Since you are writing on a topic, you are bound to come across different literature that relate to the topic. It would be imprudent of you t present that information as yours. Not only are you putting your long essay on the line, but also the credibility of your academic life. It will cost you the entire project,and you risk being expelled from the school. Take note of plagiarism when doing long essay writing.
Failing in a long essay assignment
Depending on the rules and long essays writing a guide of the institution, a student may fail in this assignment if he does not meet the threshold. This means he will have to go back and redo the work before resubmitting. Some faculties are very particular on the guidelines that are involved in long essay writing. Deadlines are very crucial in some institutions, and as such, the student has to ensure they are met.
Contents of long essays
The contents of a long essay depend on the instructions of the assignments. Some lecturers give explicit assignment details that have to be followed to the letter. A student has to adhere to them because for one; they are the basis of grading long essays. Now let us dive into the contents involved in writing a long essay.
Picking the topic
With regard to writing a long essay, you may be assigned a topic or given the liberty to choose one. Remember that ling essays can anchor on different areas. If you are free to choose your topic, choose an area that you are familiar with. When your long essay writing pegs on a topic assigned to you by your supervisor, you have to work hard and research on it. Think of the kind of paper that you want to produce. It can be a general overview of the topic or specific analysis.
When writing a long essay and you choose your topic, you have the advantage of choosing something interesting. Choose topics that you find intriguing. You can think about your life and its interests. Write all these topics down. Evaluate all the options available. For instance, if you want to educate, settle on a subject that you are passionate about. Irrespective of the purpose of your essay, the type of topic that you choose ought to come out of your interest.
Research on the topic
In long essay writing, you have to research on whatever topic you are dealing with, whether assigned or self-chosen. This is an integral part of writing a long essay as well as any other academic paper. With research, you will be able to formulate a decent thesis statement that you are going to discuss in the entire essay. Use primary and secondary sources for your paper. The research time depends on the topic that you chose. Some may take days or even weeks whereas some topics only require a small amount of research time.
As such, long essay writing should anchor on adequate research on the topic at hand. Some students find it too much, and they end up enlisting the services of online writers, especially when it comes to the researching part. Either way, your essay has to sound credible, informed, and well written. Researching is the only way you can achieve this. Note that your supervisor will be looking at how you present your ideas and the evidence that you have. This will demonstrate if you put in more work on the topic or not.
Researching is one of the important long essays writing a guide because it helps you formulate a good argument as well as achieving the purpose that you intended for the essay.
Formulating your thesis statement
After you are done with your research, go through it to help you incoming you with the best thesis statement for your long essay. When writing a long essay, and through your thesis statement, you will be shaping the entire essay for the audience. Make your thesis statement as specific as possible because it outlines the argument that you are going to make in the entire paper. You have to answer the "so what?" question in your thesis.
Finishing the research
You are not yet done researching on the long essay topic that you have. Now that you have a thesis statement, you can continue researching now focusing on the sources that support your thesis statement. This is essential in long essay writing because you will have an idea of where to find your sources. Every source that you search for must help you in arguing out your point in the thesis statement.
Important tip: When writing your thesis statement, it must have two parts; one that states the topic and the other one that states the point of the essay
Developing the outline
When writing a long essay, just like any other type of academic writing, you can develop an outline. Some students may prefer going without this part. However, formulating an outline is essential in ensuring that you are organizing your thought s and planning everything out. If you have a more detailed outline, the process of writing a long essay will be easy. It also means you will have an easy time putting in details when they are necessary. It also helps in drawing connections between concepts in the essay and going in-depth in the analysis of the evidence that you have concerning your topic. Remember that in long essay writing, your thesis statement may change, and that is normal. Your thesis statement is not fully done because they are meant to change as you continue developing your long essay. Your long essay outline ought to have the following sections:
This must contain your name, the topic of your long essay, the name of the institution and the date of submission
This is not necessarily put, but it depends on what your lecturer wants. It acknowledges those who have helped you in the research, as you were getting ready for long essay writing.
Table of Contents
This should introduce the reader to the background of the study and the nature of the problem under investigation. It sets the study into context and explains its importance as it highlights significant issues, concepts, and problems.
This where you discuss and analyses the topic in light of the available evidence. Every paragraph that you write in the body must have a topic sentence that relates to the general topic. Provide a critical review of the topic though long essay writing. Use the literature you have gathered to explain your research on the topic. You have to reiterate on the importance of the topic.
Here, you revisit the major issues in your long essay and give a summary of the results  and recommendations. Most importantly, when writing a conclusion for your long essay, you ought to ensure there is nothing new you are introducing here. The conclusion must give the reader he closure that he or she deserves on the topic. Make the conclusion impactful to have the audience have your voice way after they have read your long essay.
Write your long essay
Once you have outlined everything, now it is the time for you to engage in long essay writing. Follow every bit of the outline and include the relevant information. Ensure ta you have followed the log essays wrong guide as you progress systematically arguing pout your point in the essay. Everything that you write must support your point and must relate to the topic of the long essay. Having an outline helps in preventing the write from veering off the topic. Once you are done the long essay writing process, you move on to the next step.
Revising your essay
Depending on the deadline you have, you can take a day or two from the long essay. This helps you in giving it a fresh perspective when you come back to it. The process of writing a long essay is not complete yet,and you have to ensure you right the wrongs in that text.Remember that this is your first draft and that you can make any change that you that you see fit.
Proofreading
The process of writing a long essay involves proofreading the entire paper one tactic you can apply is to read the essay from the end and find your way to the beginning. You can sentence by sentence identifying any mistake that relates to grammar, punctuation, spelling, sentence structure and so on. Ensure that your essay is free from any unnecessary errors that can cost you good marks.
Editing your long essay
You also need to edit your long essay by arranging and rearranging ideas. Editing goes more into the contents of the essay as opposed to proofreading which is more about correcting typos and simple errors; the edit is more detailed in that you check to see if the ideas are consistently flowing as planned. You can edit out or ad more information depending on how you see it. The idea is to make the paper the best piece of your work.
Once you are done with all these processes, you can go through your paper to ensure it meets all the requirements. Print it for submission. Sometimes you can send it via email, but it depends on your lecturer want.
Recent Posts
Powerful Tricks and Techniques to Write a Custom Book Review
How to Use the Internet to Start Freelancing Writing Business
Unique Tips on How to Write a Winning Grant Proposal
The Simple Procedure of Writing your Capstone Project
Understanding The Process Of Formulating Definition Essays
Recent Comments
February 2019
January 2019
December 2018
November 2018
October 2018
September 2018
August 2018
academic writing
annotated bibliography writing
article writing
assignment writing
book review writing
Business Writing
case study writing
Definition Essays
dissertation writing
Essay Synthesis Writing
essay writing
examination tips
literature review writing
movie review writing
presentation tips
professional writing
proof reading
report writing
research paper
term paper writing
Uncategorized
writing college application
writing tips
Sep 29, 2017
How to Write a Long Essay
Most students can agree that long essays are overwhelming. It's difficult to know where to start. Is your topic too broad? Do you have enough sources? Many students will try to put off writing these essays in order to avoid the stress that comes with them. Here, I'm going to give you some detailed steps to writing a long essay so you can tackle your next big assignment with less stress.
1. Pick a Topic
Here, the right amount of specificity is key. It is important to have a topic that is specific enough that finding sources is relatively easy, but broad enough that you can write many pages about it. As an example, I wrote a 12-page paper on the effect of World War II on the rights of women in American society. Had I selected a more vague topic like "American Women in the 1930s and 1940s", it would have been a far more difficult essay to write.
2. Start Your Research
This part could take anywhere from hours to days. Background research is vital for the formulation of your thesis. Through background research, you can make connections between sources and discern which sources are most valuable to your topic.
3. Write a Thesis
A thesis statement shapes the entirety of your essay . Theses should be specific and outline the argument you will try to make in the paper. In a long essay, the thesis should be in the first or second paragraph. Make sure that you are able to answer the "so what?" question about your thesis (i.e. explain why the question you wish to address is important).
4. Finish Your Research
Based on your thesis, continue doing research, now with a focus on sources that support the thesis statement you have developed. Sites like JSTOR and Google Scholar are great places to find academic sources. Make sure that the sources you find support and develop your thesis statement.
5. Make an Outline
It is important to have a method for organizing your long essay. An outline is a great way to organize your thoughts — I plan our everything into a chart like this:
The more detailed your outline is, the easier it will be to flesh it out into a full-fledged essay by drawing connections between concepts and going into more in-depth analyses of your evidence. As you write and gather more evidence, your thesis statement may change — and that's okay ! Thesis statements are not set in stone; they are meant to change as the paper develops.
6. Proofread and Edit
When you proofread, try reading your paper out loud (no matter how silly you feel). This technique will help you catch awkward phrasing and grammatical errors. While proofreading, make notes about potential edits. After proofreading, put those edits into action!
These steps will help you reduce stress when presented with the task of writing a long essay. Good luck!
More from Zinkerz
Every student should have access to the highest quality of education & exam prep. We're working to make this a reality through apps at http://www.zinkerz.com/.
About Help Terms Privacy
Get the Medium app
Every student should have access to the highest quality of education & exam prep. We're working to make this a reality through apps at http://www.zinkerz.com/ .
Text to speech
Have a language expert improve your writing
Run a free plagiarism check in 10 minutes, generate accurate citations for free.
Knowledge Base
How to structure an essay: Templates and tips
How to Structure an Essay | Tips & Templates
Published on September 18, 2020 by Jack Caulfield . Revised on November 11, 2022.
The basic structure of an essay always consists of an introduction , a body , and a conclusion . But for many students, the most difficult part of structuring an essay is deciding how to organize information within the body.
Table of contents
The basics of essay structure, chronological structure, compare-and-contrast structure, problems-methods-solutions structure, signposting to clarify your structure, frequently asked questions about essay structure.
There are two main things to keep in mind when working on your essay structure: making sure to include the right information in each part, and deciding how you'll organize the information within the body.
Parts of an essay
The three parts that make up all essays are described in the table below.
Order of information
You'll also have to consider how to present information within the body. There are a few general principles that can guide you here.
The first is that your argument should move from the simplest claim to the most complex . The body of a good argumentative essay often begins with simple and widely accepted claims, and then moves towards more complex and contentious ones.
For example, you might begin by describing a generally accepted philosophical concept, and then apply it to a new topic. The grounding in the general concept will allow the reader to understand your unique application of it.
The second principle is that background information should appear towards the beginning of your essay . General background is presented in the introduction. If you have additional background to present, this information will usually come at the start of the body.
The third principle is that everything in your essay should be relevant to the thesis . Ask yourself whether each piece of information advances your argument or provides necessary background. And make sure that the text clearly expresses each piece of information's relevance.
The sections below present several organizational templates for essays: the chronological approach, the compare-and-contrast approach, and the problems-methods-solutions approach.
The chronological approach (sometimes called the cause-and-effect approach) is probably the simplest way to structure an essay. It just means discussing events in the order in which they occurred, discussing how they are related (i.e. the cause and effect involved) as you go.
A chronological approach can be useful when your essay is about a series of events. Don't rule out other approaches, though—even when the chronological approach is the obvious one, you might be able to bring out more with a different structure.
Explore the tabs below to see a general template and a specific example outline from an essay on the invention of the printing press.
Thesis statement
Discussion of event/period
Consequences
Importance of topic
Strong closing statement
Claim that the printing press marks the end of the Middle Ages
Background on the low levels of literacy before the printing press
Thesis statement: The invention of the printing press increased circulation of information in Europe, paving the way for the Reformation
High levels of illiteracy in medieval Europe
Literacy and thus knowledge and education were mainly the domain of religious and political elites
Consequence: this discouraged political and religious change
Invention of the printing press in 1440 by Johannes Gutenberg
Implications of the new technology for book production
Consequence: Rapid spread of the technology and the printing of the Gutenberg Bible
Trend for translating the Bible into vernacular languages during the years following the printing press's invention
Luther's own translation of the Bible during the Reformation
Consequence: The large-scale effects the Reformation would have on religion and politics
Summarize the history described
Stress the significance of the printing press to the events of this period
Prevent plagiarism. Run a free check.
Essays with two or more main subjects are often structured around comparing and contrasting . For example, a literary analysis essay might compare two different texts, and an argumentative essay might compare the strengths of different arguments.
There are two main ways of structuring a compare-and-contrast essay: the alternating method, and the block method.
Alternating
In the alternating method, each paragraph compares your subjects in terms of a specific point of comparison. These points of comparison are therefore what defines each paragraph.
The tabs below show a general template for this structure, and a specific example for an essay comparing and contrasting distance learning with traditional classroom learning.
Synthesis of arguments
Topical relevance of distance learning in lockdown
Increasing prevalence of distance learning over the last decade
Thesis statement: While distance learning has certain advantages, it introduces multiple new accessibility issues that must be addressed for it to be as effective as classroom learning
Classroom learning: Ease of identifying difficulties and privately discussing them
Distance learning: Difficulty of noticing and unobtrusively helping
Classroom learning: Difficulties accessing the classroom (disability, distance travelled from home)
Distance learning: Difficulties with online work (lack of tech literacy, unreliable connection, distractions)
Classroom learning: Tends to encourage personal engagement among students and with teacher, more relaxed social environment
Distance learning: Greater ability to reach out to teacher privately
Sum up, emphasize that distance learning introduces more difficulties than it solves
Stress the importance of addressing issues with distance learning as it becomes increasingly common
Distance learning may prove to be the future, but it still has a long way to go
In the block method, each subject is covered all in one go, potentially across multiple paragraphs. For example, you might write two paragraphs about your first subject and then two about your second subject, making comparisons back to the first.
The tabs again show a general template, followed by another essay on distance learning, this time with the body structured in blocks.
Point 1 (compare)
Point 2 (compare)
Point 3 (compare)
Point 4 (compare)
Advantages: Flexibility, accessibility
Disadvantages: Discomfort, challenges for those with poor internet or tech literacy
Advantages: Potential for teacher to discuss issues with a student in a separate private call
Disadvantages: Difficulty of identifying struggling students and aiding them unobtrusively, lack of personal interaction among students
Advantages: More accessible to those with low tech literacy, equality of all sharing one learning environment
Disadvantages: Students must live close enough to attend, commutes may vary, classrooms not always accessible for disabled students
Advantages: Ease of picking up on signs a student is struggling, more personal interaction among students
Disadvantages: May be harder for students to approach teacher privately in person to raise issues
An essay that concerns a specific problem (practical or theoretical) may be structured according to the problems-methods-solutions approach.
This is just what it sounds like: You define the problem, characterize a method or theory that may solve it, and finally analyze the problem, using this method or theory to arrive at a solution. If the problem is theoretical, the solution might be the analysis you present in the essay itself; otherwise, you might just present a proposed solution.
The tabs below show a template for this structure and an example outline for an essay about the problem of fake news.
Introduce the problem
Provide background
Describe your approach to solving it
Define the problem precisely
Describe why it's important
Indicate previous approaches to the problem
Present your new approach, and why it's better
Apply the new method or theory to the problem
Indicate the solution you arrive at by doing so
Assess (potential or actual) effectiveness of solution
Describe the implications
Problem: The growth of "fake news" online
Prevalence of polarized/conspiracy-focused news sources online
Thesis statement: Rather than attempting to stamp out online fake news through social media moderation, an effective approach to combating it must work with educational institutions to improve media literacy
Definition: Deliberate disinformation designed to spread virally online
Popularization of the term, growth of the phenomenon
Previous approaches: Labeling and moderation on social media platforms
Critique: This approach feeds conspiracies; the real solution is to improve media literacy so users can better identify fake news
Greater emphasis should be placed on media literacy education in schools
This allows people to assess news sources independently, rather than just being told which ones to trust
This is a long-term solution but could be highly effective
It would require significant organization and investment, but would equip people to judge news sources more effectively
Rather than trying to contain the spread of fake news, we must teach the next generation not to fall for it
Signposting means guiding the reader through your essay with language that describes or hints at the structure of what follows.  It can help you clarify your structure for yourself as well as helping your reader follow your ideas.
The essay overview
In longer essays whose body is split into multiple named sections, the introduction often ends with an overview of the rest of the essay. This gives a brief description of the main idea or argument of each section.
The overview allows the reader to immediately understand what will be covered in the essay and in what order. Though it describes what  comes later in the text, it is generally written in the present tense . The following example is from a literary analysis essay on Mary Shelley's Frankenstein .
Transitions
Transition words and phrases are used throughout all good essays to link together different ideas. They help guide the reader through your text, and an essay that uses them effectively will be much easier to follow.
Various different relationships can be expressed by transition words, as shown in this example.
Because Hitler failed to respond to the British ultimatum, France and the UK declared war on Germany. Although it was an outcome the Allies had hoped to avoid, they were prepared to back up their ultimatum in order to combat the existential threat posed by the Third Reich.
Transition sentences may be included to transition between different paragraphs or sections of an essay. A good transition sentence moves the reader on to the next topic while indicating how it relates to the previous one.
… Distance learning, then, seems to improve accessibility in some ways while representing a step backwards in others.
However , considering the issue of personal interaction among students presents a different picture.
The structure of an essay is divided into an introduction that presents your topic and thesis statement , a body containing your in-depth analysis and arguments, and a conclusion wrapping up your ideas.
The structure of the body is flexible, but you should always spend some time thinking about how you can organize your essay to best serve your ideas.
An essay isn't just a loose collection of facts and ideas. Instead, it should be centered on an overarching argument (summarized in your thesis statement ) that every part of the essay relates to.
The way you structure your essay is crucial to presenting your argument coherently. A well-structured essay helps your reader follow the logic of your ideas and understand your overall point.
Comparisons in essays are generally structured in one of two ways:
The alternating method, where you compare your subjects side by side according to one specific aspect at a time.
The block method, where you cover each subject separately in its entirety.
It's also possible to combine both methods, for example by writing a full paragraph on each of your topics and then a final paragraph contrasting the two according to a specific metric.
You should try to follow your outline as you write your essay . However, if your ideas change or it becomes clear that your structure could be better, it's okay to depart from your essay outline . Just make sure you know why you're doing so.
Cite this Scribbr article
If you want to cite this source, you can copy and paste the citation or click the "Cite this Scribbr article" button to automatically add the citation to our free Citation Generator.
Caulfield, J. (2022, November 11). How to Structure an Essay | Tips & Templates. Scribbr. Retrieved March 13, 2023, from https://www.scribbr.com/academic-essay/essay-structure/
Is this article helpful?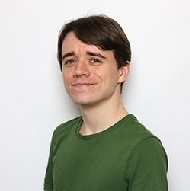 Jack Caulfield
Other students also liked, comparing and contrasting in an essay | tips & examples, how to write the body of an essay | drafting & redrafting, transition sentences | tips & examples for clear writing, what is your plagiarism score.
Have your assignments done by seasoned writers. 24/7
Contact us:
+1 (213) 221-0069
[email protected]

How to Write a Long Essay, Term Paper or Research Paper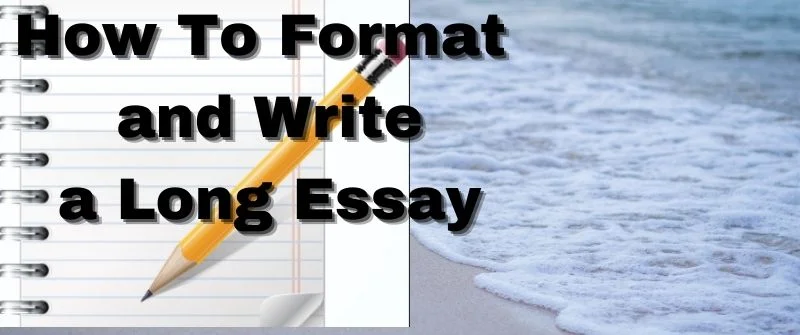 How To Format a Long Essay
A long essay is an essay longer than 3 pages. This varies with the level of education. Some college instructors will view a five-page essay as short and others as average.
The phrase 'long essay' can be used to refer to the number of words, the number of pages, and sometimes the number of paragraphs. Most instructors usually clarify how long essays should be before issuing them.

What Is A Long Essay In Research?
A long essay in research is a ten-page or more essay that analyses, interprets, and compares researched ideas to the ideas of the writer.
Research papers are usually longer than academic essays. They are usually more detailed and test writing and scholarly research skills.
How to Write Long Essays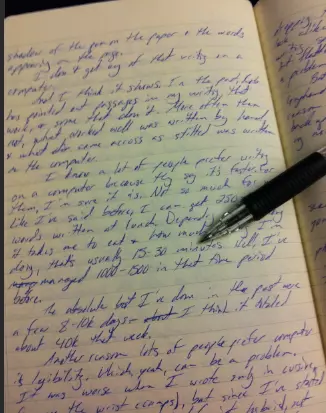 Most students complain that it is overwhelming to write long essays. The stress that comes with writing long essays contributes to many students wanting to put them off. Tackling long essays can become easy by following the following steps:
1. Pick a Topic
When granted the freedom to choose a topic, pick a broad and specific one. It is easy to find and write about a broad topic.
Topics with scarce research material generate little content and are not suitable for long essays.
One may likely end up getting stranded halfway into the essay with nothing more to write about on a topic. For example, the effects of Racism in America in the 2000s is a broader topic than the effects of racism in America in 2004.
2. Start your Research
Researching on a long essay can take hours and days. Thorough research is important in the formulation of a thesis. It makes it easy to determine the sources that are more important and valuable to your topic. The more sources you get the better and longer your essay will be.
3. Write a Thesis
The thesis statement is crucial because its shapes your entire essay. The thesis statement you formulate should be specific.
It should outline the main argument that you will try making in the essay. Use the thesis to explain why the question you want to answer is important.
In long essays, thesis statements should appear at the end of the first paragraph or on the second paragraph.
4. Finish your Research
With the thesis statement already established, continue doing research. The research should focus on the points that support the thesis statement you have come up with.
Any point that does not align with the thesis statement is not meant for your essay. All the sources you use for research should help develop your thesis statement. The sources should be credible and authentic to strongly support the thesis.
5. Make an Outline
An outline helps you organize thoughts and plan how you will write your essay. Without outlines, you are likely to get lost in the middle of your essay.
With an outline, writing is easy and fast with an organized flow of ideas. The more detailed your outline is the more ease you will have when writing the essay.
6. Write the Essay
Start writing your essay. Keep your head down and avoid distraction. Read through your writing to make sure that your ideas flow and paragraphs connect.
7. Proofread and Edit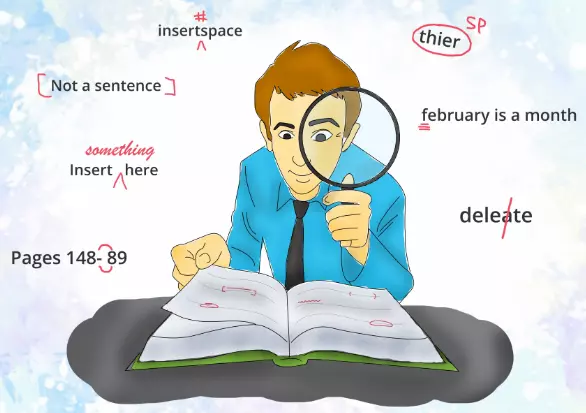 You should read your paper out loud when proofreading.
This helps you notice any grammatical, punctuation, or paraphrasing errors in your essay.
You can choose to edit the errors as you read or write them down and correct them once you are done proofreading.
How to Balance your Points in a Long Essay
Formulate a thesis.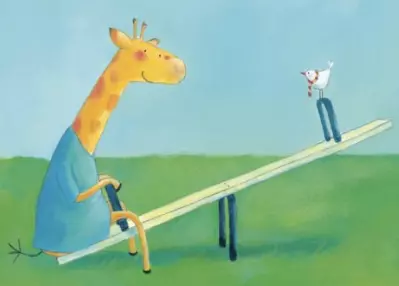 To balance your points in an essay you first need a thesis statement. A thesis statement will set the tone of how your points will be balanced.
With the thesis, you will be able to understand your essay better. This in turn helps you balance your points.
Write the introduction paragraph
Introduce your essay in the best way possible. Make it clear what you will talk about in your essay. Do not use fancy language that the reader will find hard to understand. At the end of the introduction paragraph write the thesis statement.
Supportive paragraphs
These are paragraphs that make up the body of your essay. They explain all points in your essay. Each point should be represented in its paragraph.
The first sentence of each paragraph is the topic sentence that states the point you will talk about. Explain the points exhaustively as the paragraph progresses.
The conclusion summarizes everything you have talked about in the essay. If readers happen to read the conclusion only they should grasp everything about your essay.
If writing a conclusion is hard, you can use your thesis statement as the conclusion because it also presents what your essay is all about.
Tips on How to Format a Long Essay
Instructors give long essays to their students to test their writing skills. An example of such a long task is writing a 4000-word essay that can take someone quite some time. The standard essay format is introduction, body, and conclusion.
The format for long essays includes two introduction paragraphs, 3 ideas in the body with each idea presented in four paragraphs, and a conclusion. This gives the writer the chance to achieve the given length.
How to Make an Essay Long the Smart Way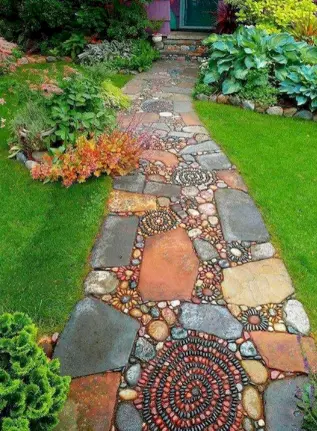 Essays can be made long in the following way:
1. Expanding descriptions
Descriptions are very important, especially in descriptive essays.
Even if you have defined them you can add more information to make them more detailed.
2. Enhancing transitions
Transitions not only enable the reader to smoothly navigate through your points but also add length to your essay.
Additionally, great transitions make your essay better and are signs of a great writer.
This is different for short essays. Read more on how to write short essays to know why long transitions may not be included.
3. Expanding paragraphs
Go through your essay and find points that are not explained clearly and explain them clearly.
You can't know everything about a topic. There will be always relevant information to add to the points of your essay. You can explain the basics if you did not do so and define important terms as well.
4. Adding the Introduction
No rule states that introductions should be short. They should be detailed because they tell the reader what to expect and set the tone for your essay. If you rushed over the introduction revise it and add more ideas to make it detailed and catchier.
5. Make sure that you have Included Everything
Revisit your outline and check whether you have included all the points you wanted to in the essay. If not, add them. Sometimes you may rush when writing the essay and forget to include all the points you intended to.
6. Checking the Assignment Again
Reading the assignment again can help you think of new ideas to include in your essay. This is because you may not have exhausted everything on the topic and reading the assignment again can open up your mind to a new thinking dimension. Also, you may have missed something in the instructions that you should add to the essay.
7. Add Quotations
Quotations help show the reader that you understand what you are writing about. You can bring in two quotes from famous writers to support your arguments. Always remember to cite and reference them to avoid plagiarism.
8. Asking a Friend what is Missing
After doing all of the above and still not achieving the length you want, ask a friend to read your essay. They will help you identify what is missing and unclear in your work. It is not easy receiving constructive criticism in your work but that is one way to make it better.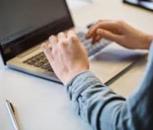 When not handling complex essays and academic writing tasks, Josh is busy advising students on how to pass assignments. In spare time, he loves playing football or walking with his dog around the park.
Related posts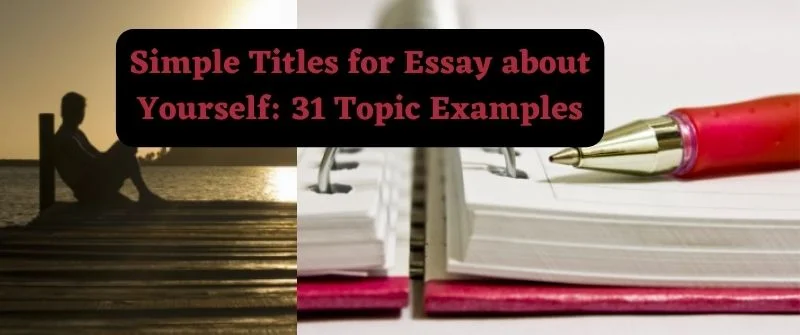 Titles for Essay about Yourself
Good Titles for Essays about yourself: 31 Personal Essay Topics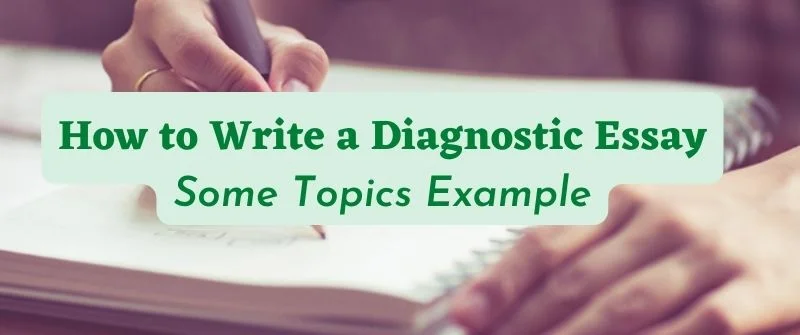 How to Write a Diagnostic Essay
How to Write a Diagnostic Essay: Meaning and Topics Example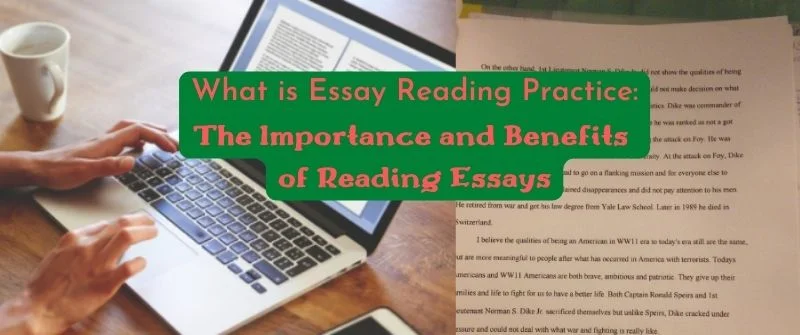 Essay Reading Practice
Essay Reading: Practice and Importance of Reading Essays
Questions about Expos?
Writing Support for Instructors
Essay Structure
Writing an academic essay means fashioning a coherent set of ideas into an argument. Because essays are essentially linear—they offer one idea at a time—they must present their ideas in the order that makes most sense to a reader. Successfully structuring an essay means attending to a reader's logic.
The focus of such an essay predicts its structure. It dictates the information readers need to know and the order in which they need to receive it. Thus your essay's structure is necessarily unique to the main claim you're making. Although there are guidelines for constructing certain classic essay types (e.g., comparative analysis), there are no set formula.
Answering Questions:  The Parts of an Essay
A typical essay contains many different kinds of information, often located in specialized parts or sections. Even short essays perform several different operations: introducing the argument, analyzing data, raising counterarguments, concluding. Introductions and conclusions have fixed places, but other parts don't. Counterargument, for example, may appear within a paragraph, as a free-standing section, as part of the beginning, or before the ending. Background material (historical context or biographical information, a summary of relevant theory or criticism, the definition of a key term) often appears at the beginning of the essay, between the introduction and the first analytical section, but might also appear near the beginning of the specific section to which it's relevant.
It's helpful to think of the different essay sections as answering a series of questions your reader might ask when encountering your thesis. (Readers should have questions. If they don't, your thesis is most likely simply an observation of fact, not an arguable claim.)
"What?"   The first question to anticipate from a reader is "what": What evidence shows that the phenomenon described by your thesis is true? To answer the question you must examine your evidence, thus demonstrating the truth of your claim. This "what" or "demonstration" section comes early in the essay, often directly after the introduction. Since you're essentially reporting what you've observed, this is the part you might have most to say about when you first start writing. But be forewarned: it shouldn't take up much more than a third (often much less) of your finished essay. If it does, the essay will lack balance and may read as mere summary or description.
"How?"   A reader will also want to know whether the claims of the thesis are true in all cases. The corresponding question is "how": How does the thesis stand up to the challenge of a counterargument? How does the introduction of new material—a new way of looking at the evidence, another set of sources—affect the claims you're making? Typically, an essay will include at least one "how" section. (Call it "complication" since you're responding to a reader's complicating questions.) This section usually comes after the "what," but keep in mind that an essay may complicate its argument several times depending on its length, and that counterargument alone may appear just about anywhere in an essay.
"Why?"   Your reader will also want to know what's at stake in your claim: Why does your interpretation of a phenomenon matter to anyone beside you? This question addresses the larger implications of your thesis. It allows your readers to understand your essay within a larger context. In answering "why", your essay explains its own significance. Although you might gesture at this question in your introduction, the fullest answer to it properly belongs at your essay's end. If you leave it out, your readers will experience your essay as unfinished—or, worse, as pointless or insular.
Mapping an Essay
Structuring your essay according to a reader's logic means examining your thesis and anticipating what a reader needs to know, and in what sequence, in order to grasp and be convinced by your argument as it unfolds. The easiest way to do this is to map the essay's ideas via a written narrative. Such an account will give you a preliminary record of your ideas, and will allow you to remind yourself at every turn of the reader's needs in understanding your idea.
Essay maps ask you to predict where your reader will expect background information, counterargument, close analysis of a primary source, or a turn to secondary source material. Essay maps are not concerned with paragraphs so much as with sections of an essay. They anticipate the major argumentative moves you expect your essay to make. Try making your map like this:
State your thesis in a sentence or two, then write another sentence saying why it's important to make that claim. Indicate, in other words, what a reader might learn by exploring the claim with you. Here you're anticipating your answer to the "why" question that you'll eventually flesh out in your conclusion.
Begin your next sentence like this: "To be convinced by my claim, the first thing a reader needs to know is . . ." Then say why that's the first thing a reader needs to know, and name one or two items of evidence you think will make the case. This will start you off on answering the "what" question. (Alternately, you may find that the first thing your reader needs to know is some background information.)
Begin each of the following sentences like this: "The next thing my reader needs to know is . . ."  Once again, say why, and name some evidence. Continue until you've mapped out your essay. 
Your map should naturally take you through some preliminary answers to the basic questions of what, how, and why. It is not a contract, though—the order in which the ideas appear is not a rigid one. Essay maps are flexible; they evolve with your ideas.
Signs of Trouble  
A common structural flaw in college essays is the "walk-through" (also labeled "summary" or "description"). Walk-through essays follow the structure of their sources rather than establishing their own. Such essays generally have a descriptive thesis rather than an argumentative one. Be wary of paragraph openers that lead off with "time" words ("first," "next," "after," "then") or "listing" words ("also," "another," "in addition"). Although they don't always signal trouble, these paragraph openers often indicate that an essay's thesis and structure need work: they suggest that the essay simply reproduces the chronology of the source text (in the case of time words: first this happens, then that, and afterwards another thing . . . ) or simply lists example after example ("In addition, the use of color indicates another way that the painting differentiates between good and evil").
Copyright 2000, Elizabeth Abrams, for the Writing Center at Harvard University
How to Read an Assignment
How to Do a Close Reading
Developing A Thesis
Counterargument
Topic Sentences and Signposting
Transitioning: Beware of Velcro
How to Write a Comparative Analysis
Ending the Essay: Conclusions
Brief Guides to Writing in the Disciplines
Quick Links
Schedule an Appointment
Drop-in Hours
English Grammar and Language Tutor
Harvard Guide to Using Sources
Writing Advice: The Harvard Writing Tutor Blog
Departmental Writing Fellows
Videos from the 2022 Three Minute Thesis Competition
Follow @HCWritingCenter
Essay Writing
Essay Structure
Introduction
When students first learn to write essays, they're often taught some version of the "five-paragraph essay." The five-paragraph essay typically makes three related points, each with its own body paragraph. While this kind of rigid essay structure can be helpful for first time writers, it easily becomes predictable and boring. That's why we'd like to present a different model of essay writing. On this page we provide some general advice about how you can craft essays that are organic and natural. While structure is important, we provide guidelines that are flexible and meet your needs.
Basic Parts
Every essay obviously has an introduction and a conclusion. In the middle you'll find a bunch of paragraphs. So much for the obvious.
What's important is that there is no set rule as to how many paragraphs you can use for any section of your essay. In a long essay, your introduction might take up two or three paragraphs. In a short essay (e.g., 3-4 pages) it makes sense to keep your intro and conclusion sweet and short. You can also have as many middle paragraphs as you like.
In other words, as long as you introduce your topic, argue your case persuasively, and provide some closure, the number of paragraphs is completely irrelevant.
In fact, writing an essay is a bit like crossing a stream. Think of the paragraphs as the stepping stones that let you get to the other side high and dry:
Introductions
Don't overthink your introduction. There's no need to cram all kinds of things into your introduction. Just introduce the topic and your argument:
In other words, instead of coming up with some artificial hook (e.g., a quotation or surprising fact), assume that your topic is interesting enough to grab your reader's attention. Focus your effort on explaining the research question or problem that drives your research. Why is your topic significant? Why should people care? If you answer the "why?" question, your reader will care enough to read on.
The thesis is a succinct statement of your overall argument. It should come at the end of the introduction. If you introduction is multiple paragraphs long you have more flexibility where you place the thesis.
Some teachers advice their students to come up with three points for their thesis. That is generally a terrible idea. What invariably ends up happening is that you end up writing three mini-essays that are only loosely connected.
While you can have sub-points, the most important thing is that you come up with ONE coherent argument that ties together everything in your essay.
If it takes you a few sentences to fully express your argument that's no problem: a thesis doesn't have to be just one sentence long.
Body Paragraphs
The middle paragraphs form the body of your essay. These paragraphs are a bit like vases: they hold the contents of your essay, and they come in all shapes and sizes:
Like vases, paragraphs tend to be more narrow in the middle. That's where you'll find the specifics of the argument, the quotations and the facts.
The beginning and end of a paragraph are usually more general in scope. The opening sentence (the topic sentence) indicates what the paragraph is about. It also connects the paragraph to what came before.
The trick with writing paragraphs is to remind your reader of the general argument. However, there's no need to conclude every paragraph with a summary of what came before. Just make sure you paragraphs transition nicely from one to the next.
Lastly, each paragraph should make just one point. If you're starting to say something new, even if it's just a different aspect of the same point, start a new paragraph!
Conclusions
The difficulty with conclusions is avoiding needless repetition. Don't let your reader zone out when you zoom out.
Try to explain why your findings matter. Point out those nuances and complexities that your thesis only hinted at, but that can now be fully understood.  Provide observations that keep your conclusion fresh and interesting.
Final Thoughts
Now that you have some general idea about how to structure your essay, take the time to study our more in-depth lessons on the various parts of the essay (introductions, paragraphs, conclusions). And, if you're still not convinced that the five-paragraph essay is generally a bad idea, check out John Warner's book Why They Can't Write: Killing the Five-Paragraph Essay and Other Necessities,   or read his blog post on the subject .
Username or Email Address
Remember Me
Registration confirmation will be emailed to you.