Extended Essay
Remember me Not recommended on shared computers
Forgot your password?
Or sign in with one of these services
Biology EE, Effect of a factor on Bacteria, topic choosing
BiologyExtended Essay
Growing Bacteria
EE Topic Help
By Saif Hindawy , February 12, 2013 in Extended Essay
Reply to this topic
Start new topic
Recommended Posts
Saif hindawy 0.
ok, so I decided to choose biology as my subject area for my extended essay. I did this because I plan to study medicine in University and because I take Biology HL. I am aware that science EEs are hard and I have been discouraged by my friends because the supervisor is strict. However, she is very cooperative and helpful in general, which means that her strictness would actually be a positive thing as it would help me stay on schedule and such.
Anyway, that set aside, I am still not sure which topic I should settle for, I don't need to develop a research question yet. We have a standard laboratory in our school, and I was thinking about something that wouldn't be too hard or too easy. Growing bacteria on agar plates is not hard at all, and applying different factors to it (independent variable) shouldnt be that hard to think of. Just sitting down i could think of the affects of light, temperature, sanitizers (or other anti-bacterial solutions), etc. on the growth of bacteria.
however before on setting any of these as topics, i have a few questions:
1) The extended essay should include quantitative data is that possible with such a topic (estimating amount of bacteria doesn't seem as such a good idea) ?
2)Can i just use the term bacteria or do i have to test on an actual type, how do i choose or find a certain type of bacteria? i can grow my own bacteria, but can i grow certain types?
3) I am still in my junior year in IB which means i am still not that deep with finishing the core topics ( we are currently in 8.2), which means that i lack any knowledge about growing bacteria, as far as i am concerned, all that we took which is related to bacteria is anaerobic cellular respiration, would that be a problem?
4) Is this topic too common or overused, should i go for it?
*Note: The reason I haven't directed these questions to my supervisor is that she told me to get a general idea or topic before i decide to make her my supervisor and that she cant decide my topic for me, also she told me that medicine (which i plan to study) would usually fit more with chemistry rather than biology (i also take Chemistry HL, and it's not too late to go into that direction).
Link to post
Share on other sites, chicken_jose 2.
I would suggest asking you teacher,
NeurobioHLchemHL 0
Apparently extended essays in biology cannot have experiments on microorganisms especially changes to their microbial environment. I had a very nice lab procedure for an IB EE, involving the change in ___production of specific bacteria when factors are added to the microbial environment, but it was turned down because it violated the IB EE Biology Experimentation Rules and Ethics.
The Bio EE is not hard because it has to be very specific or thoughtful. It's hard because the majority of the people who choose Bio EE cannot do their EE of interest because of the restrictions of Bio EE experiments.
Good luck on your EE!
My friend wants to be a dentist, and she looked at a number of different mouthwash brands to see which one was the best or most effective at removing the bacteria.
the problem with BIO is unlike other subjects, after you choose a chapter or a general topic, narrowing down on an experiment is very hard, and there is no way that you can design a random experiment and then see if it fits any of the criteria! this is why i am still stuck till now, and the deadline for giving in our topics is next thursday and i still cant find an experiment to do! i mean i would really love it if i find something related to enzymes, but i simply cant, and the micro-organisms experiments usually involve counting bacteria which (in my opinion) is really inaccurate and can be easily manipulated! so guys please help me with narrowing things down a bit!
Join the conversation
You can post now and register later. If you have an account, sign in now to post with your account.
× Pasted as rich text. Paste as plain text instead
Only 75 emoji are allowed.
× Your link has been automatically embedded. Display as a link instead
× Your previous content has been restored. Clear editor
× You cannot paste images directly. Upload or insert images from URL.
Insert image from URL
Submit Reply
Existing user? Sign In
Latest Activity
Notes & Files
Leaderboard
Create New...
Extended Essay: Examples of assessed student work
Extended essay home
Timeline & deadlines
Researcher's reflection space
Brainstorming
Subject & topic selection
Developing research questions
Citation styles and management
Annotated bibliography
Types of sources
Detailed outline
Rough draft
Academic writing resources
Using ideas from your sources
Proofreading tips
Submitting the essay
Presentation requirements and guidelines
Studies in language and literature
Mathematics
Visual arts
Language acquisition
Environmental systems and societies
Roles and responsibilities
Initial reflection session
Interim reflection session
Viva voce (final reflection session)
Reflections on planning and progress form
Examples of assessed student work
EE Criteria
Return to LibGuides home
IB Resources for the EE
Many of the IB's EE resources are available on this Meridian LibGuide as either links or as adapted content.
Search the Meridian Secondary Library
Librarian & ee coordinator.
Examples of EEs and assessments by subject
Language and literature
<< Previous: Assessment of the EE
Next: EE Criteria >>
Last Updated: Oct 24, 2022 9:35 AM
URL: https://mwschool.libguides.com/diploma/extended-essay
Extended essay help(Biology). What bacteria do I use?
I need to use non-pathogenic bacteria and they should not be resistant to common antibiotics. My research question is - "Are commercially available antibiotics like Amoxicillin and cephalexin better at inhibiting bacterial growth than natural medications? " Most Staphylococcus bacteria are resistant to amoxicillin and other common antibiotics. Furthermore, Where would I acquire such bacteria?
As far as I know, the non-pathogenic bacteria that you will be able to safely use for the IB and have easy access to are probiotics. One common one is Lactobacillus Bulgaris often found in yogurt enriched with probiotics for healthy digestion. You would simply have to culture it in a petri dish with the appropriate growth medium (MRS agar works well). You should keep in mind though, atleast from my personal experience, that probiotics won't work as well with antibiotics, and have many limitations. Afterall, we don't want to target the non-pathogenic bacteria...
Side note: You may be able to use bacteria from a mouth swab. However I would look into the safety procedures with your teacher.
Maybe it's easier to use S. cerevisiae and test antifungals against natural?
About Community
Advertisement
Top Nav Breadcrumb

What I learned from messing up my biology extended essay
Each year we invite IB alumni to share their experiences, interests and advice with our global community in the  graduate voices  series. We welcome Diploma Programme (DP) graduate Lim Hui Yuan to share some tips and advice to DP students completing their extended essays after completing her DP education at Hwa Chong International School .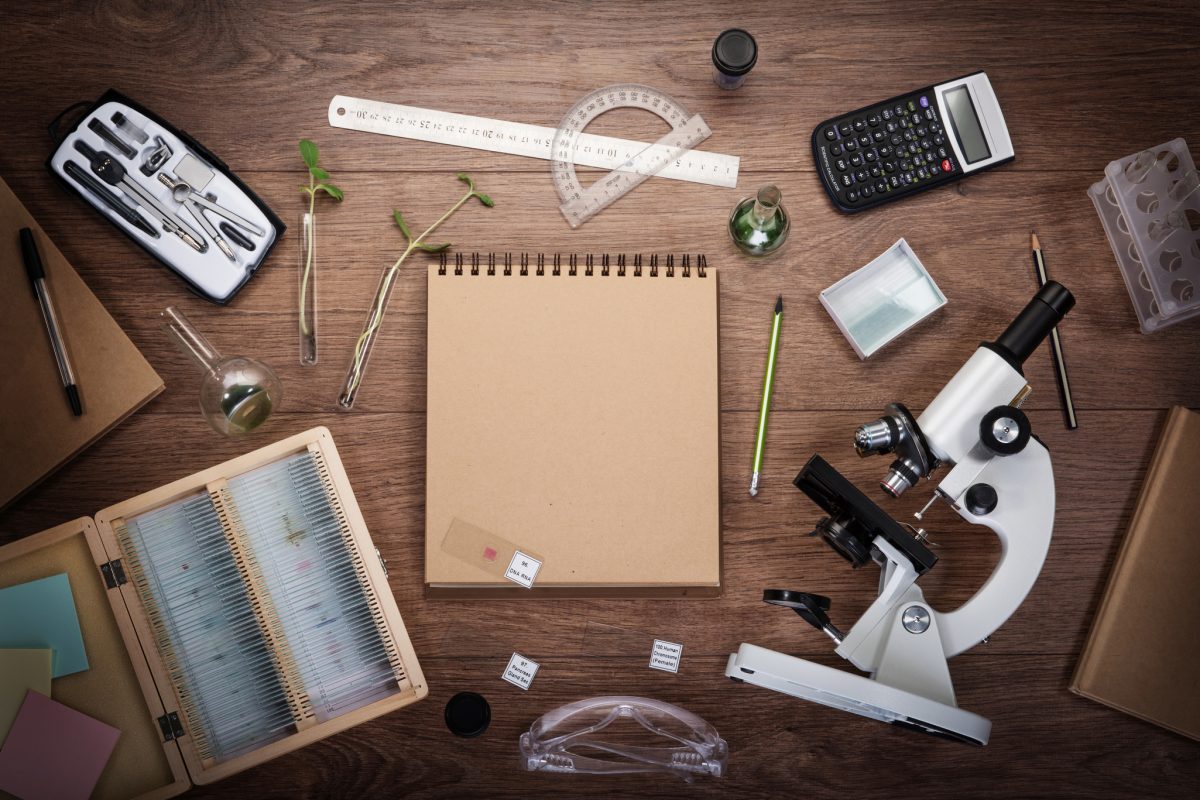 By Lim Hui Yuan
I'm sure all the current and past IB students know the hardship of completing an Extended Essay (EE). And for those who are not familiar with EE, it is actually " an independent, self-directed piece of research ", which culminates into a 4,000-word paper.
To many (including me), EE was a real boot camp training because of the effort and tenacity it requires one to possess. Well, it was quite daunting a time for me, BUT—I have to admit that I learned a lot from messing up my project. Looking back, the nine months I spent on my EE was indeed an endurance experience.
Here are my takeaways from almost failing my Biology EE. Some of them might be relevant to other EE subjects, but they mainly revolve around the challenges I personally faced.
Knowing what you're interested in isn't always that easy
They always say, "follow your heart"
"Pick a project topic that you are interested in."
Sometimes, we might not even know what our heart wants and where our interests actually lie. We students face a dilemma when choosing an EE subject or topic in the same way we are confused when standing at the junction of deciding which university path to choose.
There is a plethora of topics that we could work on, but not all of them could keep us motivated for more than half a year. I chose, "The Efficacy of Natural Plant Extracts and Commercial Disinfectants in Reducing Bacterial Growth."
I like to think of it like becoming a gardener. Your project starts off small, you have to nurture it, and once the research topic is settled, it just keeps growing. In the end, you'll have an EE that has grown from just a tiny seed into a big plant you are really proud of.
Nevertheless, I came to realise that no matter what topic you choose, as long as you pour your heart into it, you will not regret the outcome.
Asking yourself, " why do I want to do this project?" helps to keep you on the right track (even if the answer was "to get a good grade").
Failing is more common than succeeding
After diving into my biology EE, I realised how easy it was to carry out experiments in class compared to conducting your research project. There's no lab manual you can simply refer to. Instead, you have to create your own recipe , adapting from previous work. And since it's your own custom-made experiment, you can never predict how the results will turn out.
As much as you try to fix the controlled variables, it seems like you can't control the outcome of the study.
In my case, I expected some of the plant extracts to show antibacterial properties. However, I underestimated how mischievous the bacteria can be, contaminating all my plant samples.
I took the success of the experiment for granted.
This bump went on for over five months. At one point, I was so traumatised by the lack of progress that I couldn't bring myself into the lab. Frustrated and drained, I was on the verge of giving up.
Here's when you should take a breather to flush away the negative emotions and reset everything—including your impression of the project itself.
Learn to move on
Just as the wise Ryan Higa mentioned, " here's a bridge; now, get over it ".
Whatever will happen has happened and all you can do is to move on.
After getting yourself ready for a fresh start, you should turn on troubleshoot mode and make amendments to your procedures. Try to pinpoint the problem and then search for plausible solutions to tackle it. The trial and error method is the only way!
Imagine beginning to piece a puzzle together; you usually know what the big picture looks like first before connecting the parts. The same applies to your EE. Plan ahead.
Set mini-deadlines as you draft your action plan. The timeline is essential so that you don't feel too overwhelmed by a load of work (especially when you have a month left to write your EE after getting your results, which was exactly my case).
Be careful not to be too optimistic with the progress of your experiments. I expected and planned that mine would take at most two months to finish, but I completely neglected some time factors such as time needed for the bacteria to incubate, to make the agar plates, the opening hours of the lab (which leaves me only a few hours after school), and of course , failures.
You may have a supervisor to nag you about your EE progress. However, once you're out of high school, nobody will be there to alarm you and snoozing off will cost you more than just your grades.
You're not alone on this
If it weren't for my EE supervisor and friends, I would've given up.
My EE supervisor kept encouraging me and taught me how to endure an initial lack of results, and I've learned since then that this is actually a norm of scientific research . One of my best friends, who was also doing a biology EE, took his time to teach me how to write a biology EE amidst his busy schedule (you know who you are, thank you!).
Remember to discuss your difficulties to your advisor or friends; they'll be your pillar of support.
EE is not only here to prepare you for undergraduate research, but also provide a resilient attitude for life, in general.
Honestly, I'm quite grateful that I faced so many problems during the process. It feels like playing a game with many obstacles and overcoming each hurdle leads you to a higher-level ranking. I am, by no means, a "Legend", but I've certainly passed the "Rookie" level.
P.S. Remember to pat yourself on the back after completing your EE. After all, you've shed blood, sweat and tears into raising your seedling into a plant.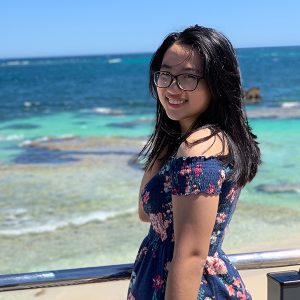 Lim Hui Yuan is a graduate of Hwa Chong International School , Singapore. She is currently pursuing her degree in science, specifically a major in Molecular Biology and Biotechnology, at the University of Hong Kong. She likes to experiment with new things and loves dancing and cooking. Also, you can find her binge-watching dramas most of the time.
To hear more from Diploma Programme (DP) graduates check out these  IB programme stories. If you are an IB grad and want to share your story, write to us at [email protected]  We appreciate your support in sharing IB stories and invite you to connect with us on LinkedIn , Twitter and now Instagram !
If you enjoyed this story, consider reading more below: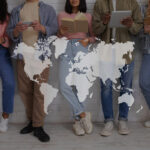 #alumnistory , Graduate Voices , Top stories
About the IB
John Catt's School Search
Country profiles
Latest articles
Yearbook partners
Order the Yearbook
Download the e-Book
​Researching and writing an IB Extended Essay in Biology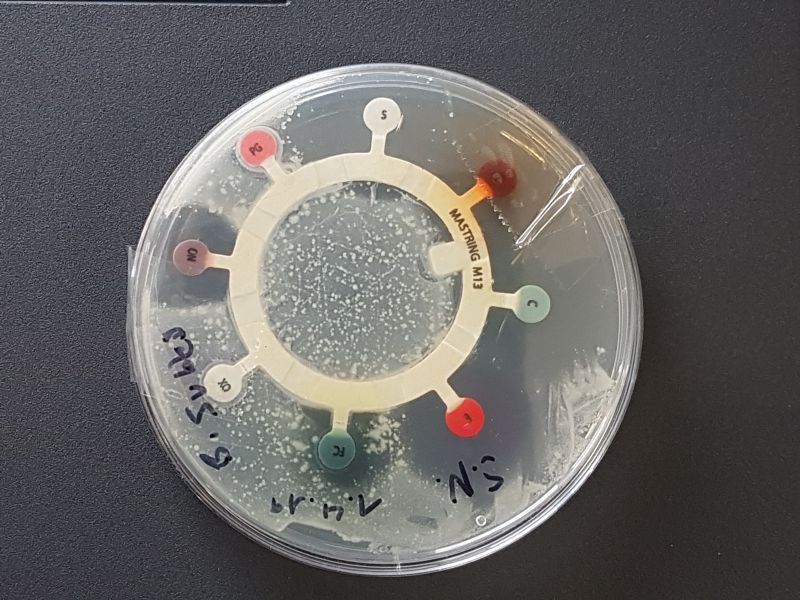 Mr James Fraser, Head of Science at Scarborough College , shares some of the Extended Essay topics that he's had the pleasure of supervising.
The Extended Essay is a compulsory component of the IB Diploma. Students are tasked with writing four thousand words on a topic of their choice relating to one of the subjects they are studying for their Diploma. Every student is allocated a supervisor who will guide them through the process. It is not an exaggeration when I say that supervising students completing their Extended Essay in my subject has been the most rewarding part of my teaching role at the College.
I have had the privilege of supervising more than thirty students since the IB was introduced at the College more than ten years ago. When I cast my mind back, some topics and essays immediately spring to mind. For instance, the research undertaken by a student to investigate the response made by the tiny C. elegans worm to being tapped on the head. After we had acquired the worms from the University of Chicago, the student designed an ingenious device to tap the head of the worms using her own eyelash. I am sure the experience of conducting research for her Extended Essay in the College laboratory was an instrumental reason for her choosing to read for an immunology degree at the University of Glasgow before doing a PhD at Melbourne University.
More recently, a student now studying medicine at university, designed an investigation to genetically modify bacteria cultured in the lab with a gene originally obtained from jellyfish. The gene taken up by the transgenic bacteria caused them to fluoresce when exposed to ultraviolet light. The gene was prepared in a number of different ways to see if this had an effect on its uptake by the bacteria.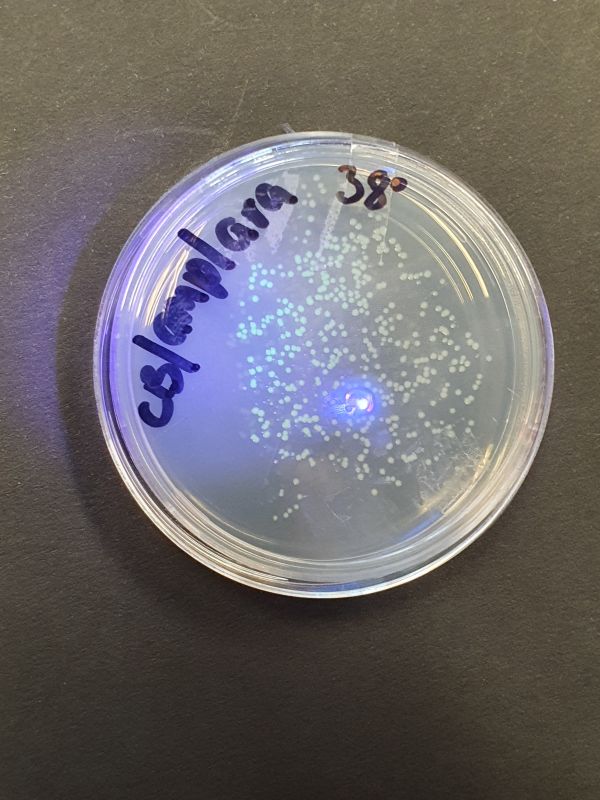 Our current Upper Sixth students have recently submitted their Extended Essays. A variety of topics were chosen for investigation by biologists this time around including the effect of hair washing on the strength of hair and the frequency of visits to a bird feeder by House sparrows during the day.
Another essay written by Ksenia Ivanova focussed on the potential for the effect of an antibiotic to be enhanced when used in conjunction with a variety of different plant extracts. I asked Ksenia what advice she would give a student choosing a topic for their essay. She replied that 'Whichever topic you decide to explore, the key is to choose something that you really like and care about, so that your work would never be boring.'
The essays themselves are awarded a grade from A to E. Together with the grade for the Theory of Knowledge course, upto three additional IB Diploma points can be included in their overall IB Diploma score. However, the emphasis throughout the process is not solely on the outcome. Many former students have been in touch over the years to tell me how much their Extended Essay experience helped them when completing assignments and dissertations at university. They always comment on the head start they had over their peers who had studied for 'A' Levels who had no experience of academic writing at school.
Returning to my current students, they have discovered that the frequency of hair washing does NOT have an effect on its strength, House sparrows visit garden feeders more in the morning and early evening than at other times of day, and are much more likely to be male than female, and the growth of bacteria was inhibited more when an antibiotic was used together with either clove oil or clary sage extracts than when it was used on its own.
Topic links
Course details
Tables and Graphs
Full syllabus
Psychology discussions
TOK Presentation
Extended Essay
Books and podcasts
http://www.ibo.org/diploma/curriculum/core/essay/
http://xmltwo.ibo.org/publications/DP/Group0/d_0_eeyyy_gui_1012_1/html/production-app3.ibo.org/publication/258/part/4/chapter/3.html
Three systematic biases
EEs in science routinely score approximately lower than do EEs in most other subjects.
Within biology, experimental EEs score significantly higher than research-based EEs.
Within biology, EEs that are based on local resources and/or personal topics score higher than EEs that are more general and less personal.
Choosing a biology EE topic
Microbiology - Measuring how a factor affects the growth or longevity of bacteria. This often involves growing your own pure breeding strain, identifying it, and discovering how some regional or medicinal factor affects its growth or longevity. Naturally, your results here could have medical implication.
Botany - These experiments tend to look at plant germination or growth. All around the world, plants are subject to many different and changing conditions, many of which have never been tested. This especially applies to local species or variables, but may be very important to agriculture and ecosystem health.
Cell respiration and photosynthesis - Both these processes are vital to human life and have been used by societies around the world in different ways. Climate change and pollution effect photosynthesis, while human cultures have utilized fermentation to various ends (wine-making, tofu, tea) that could be examined in more detail.
http://schools.sd42.ca/gsslibrary/?page_id=805
http://www.uaisresearch.com/evaluating-the-ee.html
http://occ.ibo.org/ibis/documents/dp/gr4/biology/d_0_biolo_eee_0905_1b_e.pdf.pdf
http://occ.ibo.org/ibis/documents/dp/gr4/biology/d_0_biolo_eee_0905_1c_e.pdf.pdf
Structure of your EE
Why did you choose this topic?
What is your research question?
Why is this topic relevant? Any relevant news articles or sources saying this?
Explain the science of your question.
What other research has been done on this topic? What was found? What is left unanswered by this research?
Based on the research found, what procedure have you chosen?
How did you change the procedure to make it your own?
State your hypothesis
IV, DV and CV described in a table
All equipment listed with bullet-points (quantity and uncertainty)
Numbered steps of the method, including all variables, equipment and statistical tests used
Full observations in the appendices
Full raw data and sample equations in appendices
Graphs of processed data
With decision rules and results
Full sample calculations in appendices
Summarize your results in writing. Use statistical test results to help draw conclusions.
Explain your results scientifically. Why were some conditions better than others? Support this with research.
Do your results agree with your hypothesis? Explain.
How do your results compare with those you found in your research (see background)? Explain.
What were the possible sources of error in your lab and how could they have affected your results?
Are your results still valid? Explain.
What do your results mean for world? Do they have any significant impacts? Any relevant news articles?
What are future labs that might make a good extension to your research.
Works cited