How to Write a Book Report for Fifth Grade
How to Teach Second-Graders to Write Book Reports
Parents can remember a time when they had to write a book report in elementary school as a child. Depending on the student, being assigned a book report isn't always something a student looks forward to. According to Common Core State Standards, fifth grade is the year that students need to really practice their book report writing skills, as students are evaluated on how well they can write a piece based on information they gather from literature or other texts. In a teacher's eyes, one of the best ways to do this is by assigning a project, which can be fun and exciting if students are able to follow a few tips on writing a book report!
Choose a Book
The first step in writing a fifth grade book report is to, of course, choose a book! In some cases, the teacher will tell students which book they need to read, especially if students are all required to write a book report on a book read aloud in class. They may also tell the students which book to choose based on a certain topic the class is currently studying. Otherwise, a teacher may suggest to students which books are appropriate for them, or if the teacher trusts the student's abilities, they may say that the student is free to choose whichever book he or she wants.
Create a Story Map
After choosing a book, students will need to identify the key elements of the story they are reading. The easiest way to do this is with a story map. A story map provides space for students to write the title of the book, the author and illustrator's name, the genre, the setting, the characters, the main idea as well as the problem and solution in the story. For a fifth grade book report, the story map may be more extensive and detailed depending on the reading level of the student, and they may need to go into more depth on the story's plot, their reaction to the story, how they felt while reading it, etc. After the story map is completely filled out, students should have an easy time writing their book report because most of the information they need is already in front of them.
Understand the Objective of the Book Report
In many cases, teachers may simply ask their students to write a book report as a general summary of what they've read. But, since fifth graders need to build up their writing and text analysis skills, teachers may also dictate to students what they expect from the book report.
There are different kinds of book reports that students can write, including, but not limited to, a plot summary, a character analysis or a piece discussing the major themes in the story. Students in fifth grade may also be asked to compare two texts by the same author in their book report or make a self-to-text connection in which they compare an experience in their own lives to the experiences of the characters in the story. Students must understand the book report objective before going ahead.
Write Your Book Report Outline
With the story map in hand and the objective understood, students can now begin to write their book report outline. The outline helps students to construct their ideas one by one while seeing where they can string them together. Students can start their outline by creating several headings: introduction, at least three body paragraphs and a conclusion. Under each heading, students should write bullet points pulled from their story map along with supporting details from the text.
Afterward, each body paragraph can have a different heading based on the objective of the book report. For instance, if the book report is a character analysis, then the first body paragraph can be an introduction to the character and their role in the story, while the second body paragraph can discuss the character's personality and their actions throughout the book. Finally, the third body paragraph can be about how the student relates to the character or how they feel about the character by the end of the story. Because this is just an outline, each body paragraph can be given a heading, and underneath, the student can list bullet points of what they want to say, along with a quote or example from the text to support their writing.
Lastly, the conclusion should be somewhat of a reiteration of the introductory paragraph, with the student wrapping up their book report in a few sentences.
Things to Keep in Mind
To begin writing, students can use their teacher's guidelines, story map and book report outline to write their fifth grade book report. It's important to remember that although parents may want to help, students need to take the time to work on the book report by themselves. After the book report is complete, students should go back and read it out loud to themselves, in order to check for any mistakes and to make sure the writing flows nicely and isn't too choppy.
Related Articles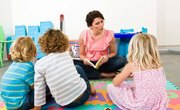 How to Write a Chapter Summary Template
How to Do a Summary of a News Article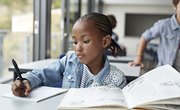 How to Start a Good Book Report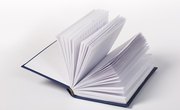 High School Book Project Ideas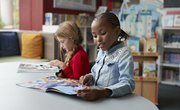 3rd Grade Activities on Drawing Conclusions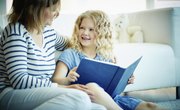 Activities for "The Monkey's Paw"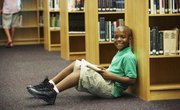 How to Write an Interview With a Book Character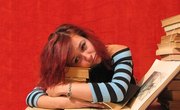 How to Write an Eighth Grade Book Report
Teacher Vision: Writing a Book Report
USA.gov: Book Report
Read Write Think: Help a Child Write a Book Report
Corestandards.org: English Language Arts Standards Grade 5
Hana LaRock is a freelance content writer from New York, currently living in Mexico. Before becoming a writer, Hana worked as a teacher for several years in the U.S. and around the world. She has her teaching certification in Elementary Education and Special Education, as well as a TESOL certification. Please visit her website, www.hanalarockwriting.com, to learn more.
EXPLORE Coupons Tech Help Pro Random Article About Us Quizzes Contribute Train Your Brain Game Improve Your English Popular Categories Arts and Entertainment Artwork Books Movies Computers and Electronics Computers Phone Skills Technology Hacks Health Men's Health Mental Health Women's Health Relationships Dating Love Relationship Issues Hobbies and Crafts Crafts Drawing Games Education & Communication Communication Skills Personal Development Studying Personal Care and Style Fashion Hair Care Personal Hygiene Youth Personal Care School Stuff Dating All Categories Arts and Entertainment Finance and Business Home and Garden Relationship Quizzes Cars & Other Vehicles Food and Entertaining Personal Care and Style Sports and Fitness Computers and Electronics Health Pets and Animals Travel Education & Communication Hobbies and Crafts Philosophy and Religion Work World Family Life Holidays and Traditions Relationships Youth
HELP US Support wikiHow Community Dashboard Write an Article Request a New Article More Ideas...
EDIT Edit this Article
PRO Courses New Tech Help Pro New Expert Videos About wikiHow Pro Coupons Quizzes Upgrade Sign In
Browse Articles
Quizzes New
Train Your Brain New
Improve Your English New
Support wikiHow
About wikiHow
Easy Ways to Help
Approve Questions
Fix Spelling
More Things to Try...
H&M Coupons
Hotwire Promo Codes
StubHub Discount Codes
Ashley Furniture Coupons
Blue Nile Promo Codes
NordVPN Coupons
Samsung Promo Codes
Chewy Promo Codes
Ulta Coupons
Vistaprint Promo Codes
Shutterfly Promo Codes
DoorDash Promo Codes
Office Depot Coupons
adidas Promo Codes
Home Depot Coupons
DSW Coupons
Bed Bath and Beyond Coupons
Lowe's Coupons
Surfshark Coupons
Nordstrom Coupons
Walmart Promo Codes
Dick's Sporting Goods Coupons
Fanatics Coupons
Edible Arrangements Coupons
eBay Coupons
Log in / Sign up
Arts and Entertainment
How to Write a Book Report
Last Updated: February 23, 2023 References
This article was co-authored by Jake Adams . Jake Adams is an academic tutor and the owner of Simplifi EDU, a Santa Monica, California based online tutoring business offering learning resources and online tutors for academic subjects K-College, SAT & ACT prep, and college admissions applications. With over 14 years of professional tutoring experience, Jake is dedicated to providing his clients the very best online tutoring experience and access to a network of excellent undergraduate and graduate-level tutors from top colleges all over the nation. Jake holds a BS in International Business and Marketing from Pepperdine University. There are 9 references cited in this article, which can be found at the bottom of the page. This article has been viewed 1,370,130 times.
Writing a book report may not seem fun at first, but it gives you a great chance to really understand a work and its author. Unlike a book review, a book report requires that you give a straightforward summary of the text. Your first step is to pick up the book and start reading. Take detailed notes and annotations as you go along. These will help you to build a solid outline, which will make the writing process much easier. [1] X Research source
Researching and Outlining Your Report
For example, you'll need to find out if your teacher wants you to include citations, such as page numbers from the book, in your paper.
It's also a good idea to ask your teacher how much of your paper you should devote to summary versus analysis. Most book reports are direct summaries with only a few opinions mixed in. In contrast, a book review or commentary is more opinion-driven.
Read in stretches with breaks in between to keep your attention sharp. Try to find a pace that is comfortable for you. If you get distracted after 15 minutes, read in 15-minute intervals. If you can go an hour, read for an hour at a time.
Make sure to give yourself enough time to get through the entire book. It's very difficult to write a book report if you've just skimmed over everything.
Don't trust online book summaries. You can't guarantee that they are accurate or true to the text.
For example, look for a sentence that clearly describes a main setting in the book, such as, "the castle was gloomy and made out of large black stones."
When you are finished with your outline, go back through it to see if it makes sense. If the paragraphs don't flow into one another, move them around or add/delete new ones until they do. Also, check to see if your outline covers all of the major elements of the book, such as the plot, characters, and setting.
Outlining does take a bit of time, but it will save you time in the editing stage.
Some people prefer to outline with pen and paper, while others just type up a list on the computer. Choose the method that works the best for you.
Be careful not to overuse quotes. If it seems like every other line is a quote, try to dial back. Aim to include a maximum of one quotation per paragraph. Quotes and examples should still take a backseat your summary.
For example, you'll likely need to focus primarily on discussing the most important characters or the characters that appear most frequently in the text.
Writing the Body of Your Report
For example, a sentence summary might state, "This book is about the main character's journey to Africa and what she learned on her travels."
Don't take up too much space with your introduction. In general, an introduction should be 3-6 sentences long, though in rare cases they may be shorter or longer.
Use vivid language when you can and plenty of details. For example, you might write, "The farm was surrounded by rolling hills."
For instance, if the main character moves to Africa, you might describe what happens before the move, how the move goes, and how they settle in once they arrive.
For example, you might write that the main character of the book is, "a middle-aged woman who enjoys the finer things in life, such as designer clothes." Then, you could connect this to your plot summary by describing how her views change after her travels, if they do.
Character introduction will likely happen in the same sentences and paragraphs as plot introduction.
For example, you might write, "The author argues that travel gives you a new perspective. That is why her main characters all seem happier and more grounded after visiting new places."
For a fiction work, watch to see if the author is using the story to pass along a certain moral or lesson. For example, a book about a fictional underdog athlete could be used to encourage readers to take chances to pursue their dreams.
For example, an author who uses lots of slang terms is probably going for a more hip, approachable style.
Finishing Up Your Report
Some teachers require, or strongly suggest, that you include the author's name and title in your concluding paragraph.
Don't introduce any new thoughts in this final paragraph. Save the space for your recap.
Before you submit your paper, make sure that you've spelled the author's name and any character names correctly.
Don't trust your computer's spell check to catch any errors for you.
For example, you might say, "It would be great if you could go over my report and make sure that it reads smoothly." [15] X Research source
For example, double-check that you are using the correct font, font size, and margins.
Sample Book Report and Summaries
Expert Q&A Did you know you can get expert answers for this article? Unlock expert answers by supporting wikiHow
Support wikiHow by unlocking this expert answer.
Even though your book report is your own work, avoid using "I" too much. It can make your writing feel choppy. ⧼thumbs_response⧽ Helpful 0 Not Helpful 0
It might be tempting to watch the movie or read the online notes, instead of reading the book. Resist this urge! Your teacher will be able to tell the difference. ⧼thumbs_response⧽ Helpful 0 Not Helpful 0
Stealing or using another person's work is considered plagiarism and academic dishonesty. Make sure that the your that you submit is all your own. ⧼thumbs_response⧽ Helpful 26 Not Helpful 4
Give yourself plenty of time to write your report. Don't wait until the last minute or you may feel rushed. [16] X Research source ⧼thumbs_response⧽ Helpful 0 Not Helpful 0
You Might Also Like
↑ https://owl.english.purdue.edu/owl/resource/703/1/
↑ Jake Adams. Academic Tutor & Test Prep Specialist. Expert Interview. 24 July 2020.
↑ https://www.time4writing.com/writing-resources/writing-a-book-report/
↑ https://takelessons.com/blog/steps-to-writing-a-book-report
↑ https://www.teachervision.com/writing/writing-book-report
↑ https://www.infoplease.com/homework-help/homework-center-writing-book-report
↑ https://www.thoughtco.com/how-to-write-a-great-book-report-1857643
↑ https://www.usa.gov/book-report
↑ http://www.butte.edu/departments/cas/tipsheets/style_purpose_strategy/book_reports.html
About This Article
To write a book report, start by introducing the author and the name of the book and then briefly summarizing the story. Next, discuss the main themes and point out what you think the author is trying to suggest to the reader. Finally, write about the author's style of writing, paying particular attention to word choice and the overall tone of the book. For tips on editing and polishing your paper before turning it in, keep reading! Did this summary help you? Yes No
Reader Success Stories
Louise Pena
May 17, 2016
Did this article help you?
Ashley Egerage
Nov 13, 2017
Aug 20, 2016
Nov 16, 2017
Jane Aylesby
Oct 21, 2020
Featured Articles
Trending Articles
Watch Articles
Terms of Use
Privacy Policy
Do Not Sell or Share My Info
Not Selling Info
wikiHow Tech Help Pro:
Level up your tech skills and stay ahead of the curve
We're sorry, this computer has been flagged for suspicious activity.
If you are a member, we ask that you confirm your identity by entering in your email.
You will then be sent a link via email to verify your account.
If you are not a member or are having any other problems, please contact customer support.
Thank you for your cooperation
New? Start Here!
Kindergarten
FREE Printable Book Report Template
Help students learn to give a good summary of a book with this book report  templates . This free printable book report form is a great resource for parents, teachers, and homeschoolers to help students work on recalling what they've read, remembering the important parts, while working on writign skills too. This handy reading report template is perfect for first grade, 2nd grade, 3rd grade, 4th grade, and 5th graders too. Simply print free book report template and you are ready to review your latest story!
Scroll to the bottom to grab your freebie!
Book Report Template
Free book report template.
Start by scrolling to the bottom of the post, under the terms of use, enter your information in the box and click print. If you are a current subscriber, it will confirm you are on our list and you will immediately be redirected to print the book report printable pdf file. If you are a new reader, WELCOME! By entering your email address you are signing up for our free weekly newsletter filled with lots of free worksheets, educational games and activities to help make learning fun for Pre k – 8th grade students. You will also get instant access to the freebie so don't close or navigate away from this page.
Why Book Reports?
Book Report Printable
Reading report template
We've been using my in depth book report I shared last year. But I decided we need some shorter to the point book reports that my kids could easily use more often as they were shorter and to the point. I find book reports do such a good job of helping them retain what they read, process what they read, and practice writing.
This book report form is great for Kindergarten, grade 1, grade 2, grade 3, grade 4, grade 5, and grade 6 students.
Book report template 5th grade
I've found that students can be intimidated by both a blank sheet of paper when asked to write a summary and by mult-page 5th grade book report template . The idea behind this  printable book report template is that it is simple. THere is only 1 page with just the bare necessities to not overhwhelm students and have them dread fillign out the book report or grow to dislike reading1
Book report template 4th grade
There are two different styles of lines in the  4th grade book report template free file to accommodate both younger elementary and middle school students.  Both styles of the free book report include the following:
Child's Name
Date book report written
Book Author
Rating – how good does your student thing the book was on a scale of 1-5 stars
Genre – was it a biography, mystery, science fiction, poetry, nonfiction
Plot – what is the main gist of the story
Setting – where did the story take place (country, city, time period)
Favorite Character – who did your child identify with most and why
What is your students favorite part of the story and why?
Draw or describer your favorite scene from the book
Book report for kids
Looking for other ways to help kids work on reading comprehension and summarizing a book they read? Try these free resources:
Handy, book report template in the form of a bookmark (any book: fiction or non fiction)
Free Printable Book Report Template for elementary age kids, works with any books
Simple, one page Book Report Template s to ensure kids are understanding the main charaters, setting, and idea of what they are reading
Super cute Pizza Book Report Idea with Free printable template!
Book Report Template 3rd Grade and other elementary age kids – lots of free printable choices!
Printable Sandwich Book Report allow kids to recall the main point, climax, characters, setting, and more in each delicious layer
26 more clever Book Report Ideas
See if kids remember the moral of the story with these FREE Aesop Fables Worksheets
While not book report, this Library Scavenger Hunt helps kids learn to navigate a library, the Dewey decimal system, book genres, and so much more with this pack of free printable scavenger hunts for kids!
Bookshelf Reading Log printable pdf – to help encourage kids to read!
Book Recommendations
First of all, whether you stock up on books at your local library, have a robust home library, or not. You can still order books and have them conveninetly shipped to your house from Amazon. Wondering what should I read – we've got tons of great book recommendations for you! Click on the list you want to read and then you can conveninetly order from Amazon or print a book list to take to the library.
50 Books for Kindergarten Book List – books for Kindergarteners to read themselves
Best Read aloud books for kindergarten
1st grade reading books pdf – 100 Books for 1st Graders to Read Themselves
20+ Fantastic First grade read alouds picture books
Best First grade read aloud chapter books
Top 25 Chapter books for 1st graders , 2nd graders, and 3rd graders
Best 2nd Grade Reading List
2nd grade reading books pdf
Printable 3rd grade reading list
4th Grade Reading List
5th grade reading List
Historical fiction for kids (arranged by time period)
25 Exciting Historical Fiction Books for 4th Graders
3rd grade book report template
By using resources from my site you agree to the following:
This is for  personal  use only (to use in a coop or classroom please purchase a classroom licensed edition here  TPT store )
This may NOT be sold, hosted, reproduced, or stored on any other site (including blog, Facebook, Dropbox, etc.)
All materials provided are copyright protected. Please see Terms of Use .
Graphics Purchased and used with permission
I offer free printables to bless my readers AND to provide for my family. Your frequent visits to my blog & support purchasing through affiliates links and ads keep the lights on so to speak. Thanks you!
You may also like
Ocean Slime Recipe – FUN Ocean Activity for Kids
Dental Health Month Teeth Crafts and Activities
FREE Earth Day Printable Homophone Puzzles Activity...
Inca Civilization Printable Pennants Activity
Counting Coins with FREE Printable Money Booklet for...
5th Grade Reading List with FREE Printable Book List
FREE Printable Baseball Printable Division Games
FREE Watermelon Counting Book Worksheets
About the author.
Beth Gorden
Beth Gorden is the creative multi-tasking creator of 123 Homeschool 4 Me. As a busy homeschooling mother of six, she strives to create hands-on learning activities and worksheets that kids will love to make learning FUN! She has created over 1 million pages of printables to help teach kids ABCs, science, English grammar, history, math, and so much more! Beth is also the creator of 2 additional sites with even more educational activities and FREE printables - www.kindergartenworksheetsandgames.com and www.preschoolplayandlearn.com
Great resources!
Thank you, something to keep the kids going throughout the summer
I like the worksheet! It will help my students in organizing their reading and improve their writing skills.
The book report forms look amazing. Thanks for the freebies!
Leave a Comment X
Book Report Writing

Book Report Writing Guide - Outline, Format, & Topics
16 min read
Published on: Jul 16, 2019
Last updated on: Dec 19, 2022
On This Page On This Page
A book report is a specific kind of report that the student writes after reading a book. It is different from a book review and is less detailed than it. It is a short explanation or summary of the content of a book and informs the readers about the main theme and central storyline of the chosen book.
Unlike a book review that is longer and more detailed, the purpose of writing a book report is to summarize what happened in the story. It should contain an overview of why you chose this specific novel, along with your thoughts about how it might have been improved or changed if given different circumstances.
However, no matter how simple it may seem, students often find it difficult when it comes to writing a report. Keep on reading the blog to know how to come up with a strong and effective report.
A book report is an informative piece of writing that summarizes the book and presents some brief analysis of its main elements like plot, setting, characters, tone, and background of the story.
This could be either fiction books or nonfiction, so there are many ways of presenting this information depending on your personal preferences.
Some course instructors may ask students to add relevant themes of the book and plot elements into their reports. But on a very basic level, a book report is an extremely simple form of a book review.
How does book report writing benefit you? Writing reports help students to improve their analytical and communication skills. Besides, they also practice expressing their thoughts and ideas about the different aspects of the book they read.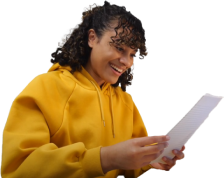 Paper Due? Why Suffer? That's our Job
Book Report vs. Book Review - How do they Differ from Each Other?
'How is a book report different from a book review?'
Book reports and book reviews look similar. However, a book review requires in-depth analysis as compared to a report.
Both of them share some common traits, but we will discuss them later. We will discuss the differences before moving to the similarities. Since many students are confused between these two, it is important to discuss the differences first.
Here are some key factors that make them different from each other.
A book report is similar to a summary and can be used interchangeably. In contrast, a review requires you to analyze the contents of the material in order for your readership to know about it better.
You will need to examine its contents, understand what's going on with the plotline or main message of this piece--whether or not if the author has managed to communicate his thoughts well enough.
You will analyze both strong and weak points before giving an opinionated conclusion.
What are the SImilarities between Book Report and Book Review?
Here are the things that are added in both a book report and a book review.
Bibliographic details
Background of the author
The recommended audience for the book
The main subject of the book or work
Summary of the work and the only difference is that in the review, a critical analysis is also added
Due to the similarities, many students think that both of these are the same. It is wrong and could cost you your grade.
How to Write a Book Report?
You should take care of some important things when writing a book report. If the essay is not what your instructor wanted, then it will get you no good grades. It will be no more than a waste of time.
Planning ahead from the beginning can help ensure success. Therefore, make sure that you plan your report before you start writing it.
Here are the pre-writing steps that are essential for a successful report.
How to Start a Book Report?
Starting a writing or other project is more important than completing it. After all, how will you be able to complete and submit a good book report without starting one? The steps involved at the beginning of your paper are different from those needed for formatting the essay later on.
The preliminary steps help keep you focused so that even if your motivation starts waning near the end, you will know what's left undone.
Below are the steps involved in starting your book report:
1. Pick the Book Carefully
Picking the right book is a crucial part of your writing process. Some teachers assign you books, and there's nothing you can do about it. However, if given a choice to pick out any type of novel for yourself, choose the one that suits your interests the best.
Everyone has different preferences regarding what types of novels they like reading, so make sure you choose the one that interests you.
2. Read the Book Properly
You cannot write a good and A-grade worthy report without reading it. Many students think that reading the summary, notes, and details online is enough, but this is not the right way of doing it.
Reading is important because otherwise, you will not be able to get to the depth of the story, which is necessary for writing the report.
3. Note Down Important Points
When reading the book, note down all the important points and incidences in your notebook. No other method is as useful as the good old paper and pen method. Make notes and keep them with you for quick reference.
4. Gather the Important and Relevant Quotes
Relevant and strong quotations from the book will add weightage to your book report and help you give your point of view in a better manner. Gather the quotes that are relevant to your report's theme and idea.
These will also help you when you write your personal evaluation, as you could add them to prove your point and analysis.
5. Create the Outline for your Book Report
An outline is important for a good and strong book report. When making the outline, make sure that you add all the important points to it. An outline helps the writer stay organized and focused on the points and content that he is working on.
6. Write your Book Report
After you have completed all the steps above, start writing your book report. Stay focused on the points and quotes that you have gathered and follow the outline closely. Usually, it includes both basic information of the book and its complete analysis.
How to write a report for college and high school levels? Follow the same steps because the outline and format stay the same; only the book and the added details will be different.
Book Report Format
A book report format is different from a book review, and when writing one, as a writer, you should make sure that you follow the right format.
Studying the format and working according to it is important if you do not want to waste your time and effort.
Follow the steps below to learn the basic book report format and how to draw an outline according to it.
A general book report format looks like this.
Add the title of the book, the author of the book, and the number of pages.
Identify and mention the type of book. For example, modern realistic fiction, historical fiction, mystery, folktale, fantasy, etc.
2-3 sentences about each.
Both of their physical and personality traits.
Discuss the book's setting and mood.
Goals of the character.
Conflict or conflicts in the story?
Type of conflicts and their results.
Theme and message of the book.
What did you like and disliked about the book? Explain everything here.
Following this format will make sure that you write a great report every time and earn an 'A' grade easily.
How to Write a Book Report Outline?
A book report outline includes everything from the introduction to details of different main aspects and opinions of the book. An outline is an important part of the writing process. It shapes your work and helps you stay focused.
Here are the things you must consider and take care of when making the outline for your book report.
'How to write a book report introduction?'
The introductory paragraph should be about what you found interesting about the book. It could be facts that are not common knowledge, which is why you chose to read it.
Here are some examples that you can use to make your book report's introduction interesting.
Was the book a bestseller?
Did someone well-known write the book?
Are there unusual facts or circumstances that might interest people in your writing?
Since book reports could be personal also, it is okay to state any personal reasons you have for choosing the book.
In the body of your report, tell what the book is about. This shows that you have read and understood it perfectly. Here are the things that you should add in the body paragraphs.
Summary - Begin by explaining the overview of the book. This includes the setting, the time period, main characters, and plot of the story. Is it a thriller or a horror story? Tell your reader about it.
Character Details - Discuss the major and minor characters here and explain the major conflicts they are dealing with.
Plot Analysis - Instead of telling everything, focus on the main points that helped to shape the storyline. Discuss the main highlights, strengths, and weaknesses of the plot and explain the literary devices also.
Conclusion & Personal Evaluation
Your final paragraph is the perfect opportunity to express your thoughts about the book. It's time for you, as an avid reader and critic of literature, to give your honest opinion of this work.
In what ways does it succeed? What are its weaknesses? Does it provoke any thoughts or emotions in you - did reading this make you laugh or cry while also teaching something new that expands your understanding?
Your readers want to know if they should read this book or not, give them the right reasons.
Always revise your report before handing it in. You have a chance to fix the things such as getting the quotes right or making sure that the statements are clear. After formatting as per your instructor's guidelines, make any necessary changes before handing in your work.
Creating a book report outline before writing the report is necessary and important. It helps you in staying organized and completing your report on time.
How to Write a Book Report for High School?
Follow these steps to write a book report for high school:
Read the book thoroughly and with purpose.
Make an outline before writing the report as a pre-writing step.
Follow the guidelines and the given format to create the title page for your report.
Add basic details in the introduction of your book report.
Analyze the major and minor characters of the story and the role they play in the progress of the story.
Analyze the major and significant plot, events, and themes. Describe the story and arguments and focus on important details.
Conclude by adding a summary of the main elements, characters, symbols, and themes.
How to Write a Book Report for College Level?
Here is a college book report template that will help you format and write your report.
Know the assignment and book details and make sure that you follow them properly.
Read the book properly and note down important details about the plot, characters, and theme.
Example: "The book "The Big Sleep" written by Raymond Chandler and published in 1988 (Vintage Crime/Black Lizard) is a detective book. It talks about the deteriorating morals of the society, as a side effect of capitalism or consumer culture."
Example: The narrative is set in the 1930s, when LA was a dark and treacherous city full of rain-soaked crime. Detective Philip Marlowe becomes connected to a wealthy family who has been keeping some pretty big secrets from him. He meets the Sternwood sisters and uncovers the dark secrets of the family.
Example: Marlowe's adventures with the Sternwood family start when he is invited to solve Vivian and Carmen's case. Marlowe realizes that it was actually Carmen who killed her missing relative, while Vivian covered up her crime. Her attempt on his life fails miserably due to an expertly anticipated move by Marlowe.
The concluding part is the final part of the report. Here, you will summarize the story and mention the weak and strong points. Unlike a review, a book report is simple and includes a summary only.
Tough Essay Due? Hire Tough Writers!
How to Write a Nonfiction Book Report?
Writing a book report on a work of fiction is easier than writing one on a nonfiction book. But what if you have to write a report on a nonfiction book? You can do some simple things that will help you write the report and maybe even make it fun.
Here are the important steps to write an engaging nonfiction book report.
Carefully read the book you have chosen or been assigned. It is a good idea to mark pieces of information that you can use in your report. This will help you write a better report.
The introduction should have the author's name, year of publication, and reason for writing the report. The first sentence should be interesting and the main theme of the novel should be summarized in a few sentences.
Ideally, the body section includes 3 paragraphs. Instead of adding all the details, it is better to stick to important details and include those in the report.
Conclude the book with your personal opinion, if you have managed to come up with any. Would you recommend it? Mention the reasons here.
Writing a nonfiction book report could be challenging. You will have to stick to factual details and will have less freedom to express your views. Following these steps will help you do it easily.
How to Write a Book Report without Reading the Book?
No time to read the book? Here are the steps to write a book report without reading the entire book.
1. Consult a Summary Website - A number of websites do the reading for you. You can check and consult some of those websites and read the summaries and text analyses given by them.
2. Stick to Significant Details Only - Instead of trying to add everything in your report, stick to important details only. Choose 2 to 3 important details and talk about them.
3. Work with a Writing Service - Working with a writing service is a smart and effective way of submitting your report on time. Choose a professional writing service and work with it.
4. Try to Discuss a Different Angle - Try to find out what your peers are working on and discuss a different angle. How will you stand out if you have discussed the same things as your classmates? Be unique and add an extraordinary angle to your report.
Though writing a book report without reading the book is hard, you can do it by following the above steps.
Book Report Templates for Different Grades
Students studying at different levels have different skills and ability levels. Here is how they can write book reports for their respective academic levels.
How to Write a Book Report for an Elementary School?
The following are some book report templates that you can use for your primary or elementary school.
How to Write a Book Report for Middle School
Here are the templates that you can use to write your middle school book report.
Book Report Examples
Before heading towards the writing process of your book report, it is a good idea to have a look at some of the book report examples.
Book Report of Charlie and the Chocolate Factory
Book Report of Harry Potter and the Sorcerer's Stone
Book Report Ideas
Basic ideas include presenting your narrative and analysis in simple written and file form, while more creative ideas include a fun element.
Here are some creative and artistic book report ideas you can choose from.
Clothes Hanger Book Report
Paper Bag Book Report
Cereal Boxes
Triorama Book Report
File Folding Book Report
Watercolor and Rainbow Book Report
Character Enactment Book Report
Small Tin Boxes Book Report
Interview the Characters Type Book Report
Pumpkin Book Report
Some notable books to choose from for your book report writing assignment are mentioned below:
The Boy in the Striped Pajamas
James and the Giant Peach
The Silent Patient
Sons and Lovers
Cry Silent Tears
The Hunger Games
The White Tiger
The Reluctant Fundamentalist
The Mueller Report
The Minority Report
Good and well-written book reports introduce the book and explain its main themes and points briefly. There is a fine line between giving just enough details and giving away the entire book, and a good report maintains this distinction.
Working with a top essay writer service will help you understand this difference and compose a great report easily. If you are still not sure about how to write a book report that will help you earn an A, then you should consider taking help from a professional essay writer.
Order now from the top essay writing service and get your book report before the deadline.
Frequently Asked Questions
What are the parts of a book report.
A book report often contains different sections that describe the setting, main characters, and key themes of the story. A common type is an expository one which details what happened in detail or discusses how people feel about it.
Is a report a summary?
No, a summary is more detailed than a book report. A book report is usually based on a short summary of the book, while a standalone summary is more detailed and could have headings, subheadings, and supporting quotes.
How many paragraphs should be included in a book report?
The book report is a typical assignment in middle and high school, usually with one introduction, three body, and one conclusion paragraph.
The number of paragraphs could vary depending on the academic level, with an expert or professional book report having more than three body paragraphs.
How long is a book report?
It should not exceed two double-spaced pages, be between 600 and 800 words in length. Your book report is a written reflection on the content of a novel or work of nonfiction.
How do you end a book report?
Sum up your thesis statement and remind the readers of the important points, one final time. Do not add any new ideas or themes here and try to leave a lasting impression on the reader.
Barbara P (Literature, Marketing)
Dr. Barbara is a highly experienced writer and author who holds a Ph.D. degree in public health from an Ivy League school. She has worked in the medical field for many years, conducting extensive research on various health topics. Her writing has been featured in several top-tier publications.
People also read
Guide to Create a Book Report Outline
Creative and Excellent Book Report Ideas for Students
Share this article
Keep reading
We value your privacy
We use cookies to improve your experience and give you personalized content. Do you agree to our cookie policy?
Website Data Collection
We use data collected by cookies and JavaScript libraries.
Are you sure you want to cancel?
Your preferences have not been saved.
Sign Up Individual School
Writing a How-to Report (Gr. 5)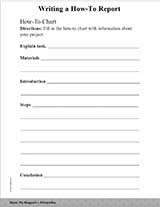 Scott Foresman, an imprint of Pearson
Featured 5th grade resources.
Related Resources
10 Steps to Writing a Successful Book Report
Writing Essays
Writing Research Papers
English Grammar
M.Ed., Education Administration, University of Georgia
B.A., History, Armstrong State University
A book report should contain the basic elements, but a good book report will address a specific question or point of view and back up this topic with specific examples, in the form of symbols and themes. These steps will help you identify and incorporate those important elements in a process that takes three to four days.
How To Write a Book Report
Have an objective in mind, if possible. Your objective is the main point you want to argue or the question you plan to answer. Sometimes your teacher will offer a question for you to answer as part of your assignment, which makes this step easy. If you have to come up with your own focal point for your paper, you may have to wait and develop the objective while reading and reflecting on the book.
Keep supplies on hand when you read. This is very important. Keep sticky-note flags, pen, and paper nearby as you read. Don't try to take "mental notes." It just doesn't work.
Read the book. As you read, keep an eye out for clues that the author has provided in the form of symbolism. These will indicate some important point that supports the overall theme. For instance, a spot of blood on the floor, a quick glance, a nervous habit, an impulsive action--these are worth noting.
Use your sticky flags to mark pages. When you run into any clues, mark the page by placing the sticky note at the beginning of the relevant line. Mark everything that piques your interest, even if you don't understand their relevance.
Note possible themes or patterns that emerge. As you read and record emotional flags or signs, you will begin to see a point or a pattern. On a notepad, write down possible themes or issues. If your assignment is to answer a question, you will record how symbols address that question.
Label your sticky flags. If you see a symbol repeated several times, you should indicate this somehow on the sticky flags, for easy reference later. For instance, if blood shows up in several scenes, write a "b" on the relevant flags for blood. This may become your major book theme, so you'll want to navigate between the relevant pages easily.
Develop a rough outline. By the time you finish reading the book , you will have recorded several possible themes or approaches to your objective. Review your notes and try to determine which view or claim you can back up with good examples (symbols). You may need to play with a few sample outlines to pick the best approach.
Develop paragraph ideas. Each paragraph should have a topic sentence and a sentence that transitions to the next paragraph. Try writing these first, then filling out the paragraphs with your examples (symbols). Don't forget to include the basics for every book report in your first paragraph or two.
Review, re-arrange, repeat. At first, your paragraphs are going to look like ugly ducklings. They will be clunky, awkward, and unattractive in their early stages. Read them over, re-arrange and replace sentences that don't quite fit. Then review and repeat until the paragraphs flow.
Re-visit your introductory paragraph. The introductory paragraph will make the critical first impression of your paper. It should be great. Be sure it is well-written, interesting, and it contains a strong thesis sentence .
The objective: Sometimes it is possible to have a clear objective in mind before you start . Sometimes, it is not. If you have to come up with your own thesis, don't stress about a clear objective in the beginning. It will come later.
Recording emotional flags: Emotional flags are merely points in the book that bring about emotion. Sometimes, the smaller the better. For example, for an assignment for The Red Badge of Courage , the teacher might ask students to address whether they believe Henry, the main character, is a hero. In this book, Henry sees lots of blood (emotional symbol) and death (emotional symbol) and this causes him to run away from the battle at first (emotional response). He is ashamed (emotion).
Book report basics: In your first paragraph or two, you should include the book setting, time period, characters, and your thesis statement (objective).
Re-visiting the introductory paragraph: The introductory paragraph should be the last paragraph you complete. It should be mistake-free and interesting. It should also contain a clear thesis. Don't write a thesis early on in the process and forget about it. Your point of view or argument may change completely as you re-arrange your paragraph sentences. Always check your thesis sentence last.
By clicking "Accept All Cookies", you agree to the storing of cookies on your device to enhance site navigation, analyze site usage, and assist in our marketing efforts.
An Anabaptist Resource for Teaching and Learning
💬 Conversations
Community Relationships
Philosophy of Education
School Administration
School Board
School Culture
School Library
Classroom Management
Curriculum and Instruction
History of Christian Education
Inspiration
Learning Disabilities
Project Based Learning (PBL)
Recommended Resources
Standardized Testing
Strategies and Techniques
Student Motivation
Teacher Development
Bible and Christian Thought
Social Studies
American History
Anabaptist History
Church History
World History
Language & Literature
Reading & Literature
Language Arts
Foreign Language & ESL
Math & Science
Earth Sciences
Life Sciences
Electives & Health
Physical Education
Apps and Programs
Technology Literacy
Special Events
Submit an Event To Be Posted
Teachers Wanted
Teachers Seeking Schools
School Supplies
Submit a Classified
Why The Dock?
5th and 6th Grade Written Book Report Instructions
November 1, 2019 by Karen Nolt
Student instructions for writing a book report in fifth and sixth grade. Includes the number of paragraphs in the report and three or four things to include in each paragraph.
Download this worksheet now or read it below.
Download this document [16.72 KB]
CONTRIBUTOR: Karen Nolt
Leave a Reply Cancel reply
You must be logged in to post a comment.
The Dock List: a Podcast
Other helpful sites.
Username or Email Address
Remember Me
Lost your password?
Arts & Music
English Language Arts
World Language
Social Studies - History
Holidays / Seasonal
Independent Work Packet
Easel by TPT
Google Apps
Interactive resources you can assign in your digital classroom from TPT.
Easel Activities
Easel Assessments
Unlock access to 4 million resources — at no cost to you — with a school-funded subscription..
5th grade book report outline
All Formats
Resource types, all resource types, results for 5th grade book report outline.
Price (Ascending)
Most Recent
Newspaper Template
Book Report Outline
Book-Report-Template-for-5th-Grade 4th & 3rd grade
NonFiction Book Report Template Create a Test Nonfiction Informational Project
Book Report Template
Design a Book Cover Assignment
Easy Independent Book Report, Outline Summary, Rubrics & Teacher Tools Editable
Book Report Outline | Printable & Digital
California Mission Report - Foldable Flap Book with Notes
DIGITAL FICTION BOOK REPORT FLIPBOOK: GOOGLE CLASSROOM: DISTANCE LEARNING
Also included in:  DIGITAL BOOK REPORT BUNDLE: FICTION & NONFICTION: GOOGLE CLASSROOM
Middle-School Book Report Rubric and Outline
Also included in:  Book Report Rubric, PPT, Outline, and Sample BUNDLE
Writing a Book Report
How to Write a Book Report MiniLesson (4-6)
Book Report Outline and Grading Rubric for Any Book
Book Report: Famous Person
Also included in:  BUNDLE: Book Reports
Chapter Book Response Choice Menu
Finding Buck McHenry- Unit materials
Invasive Species and Biodiversity Webquest Research Project with STEM
Book Report
Book Sales Pitch (A Book Report Alternative)
Literature Response Activities: Summarizing Events Grades 4-6
Writing a Book Report: Presentation & Outline
Biography Book Report Outline Grades 5-8
TPT empowers educators to teach at their best.
We're Hiring
Help & FAQ
Terms of Service
Trademark & Copyright
Privacy Policy
Student Privacy Policy
Keep in Touch!
Are you getting the free resources, updates, and special offers we send out every week in our teacher newsletter?
Join my VIP teacher email club!
If you are struggling with teaching the research report process, you are not alone. Seriously, we've all been there!
I spent several years avoiding research reports in my classroom or depending on the Library-Media Specialist to teach the research process.
One year, I decided to take the plunge and teach my students how to research a topic and write a research report.
The process was clunky at first, but I learned a lot about how students approach research and how to guide them from choosing a topic to completing their final copies.
Before we discuss the HOW , let's talk about the WHY .
Why should you assign research reports to 5th and 6th grade students?
I have three main reasons for assigning research reports to my students.
First, the skill involved in finding reliable sources and citing sources is valuable.
Beginning in 5th grade, and possibly even before, students need to be able to discern the reliability of a source . They should be able to spot propaganda and distinguish between reputable sources and phony ones.
Teaching the procedure for citing sources is important because my 5th grade students need to grasp the reality of plagiarism and how to avoid it.
By providing information about the sources they used, students are consciously avoiding copying the work of authors and learning to give credit where credit is due.
Second, by taking notes and organizing their notes into an outline, students are exercising their ability to find main ideas and corresponding details.
Being able to organize ideas is crucial for young writers.
Third, when writing research reports, students are internalizing the writing process, including organizing, writing a rough draft, proofreading/editing, and writing a final draft.
When students write research reports about topics of interest, they are fine-tuning their reading and writing skills.
How to Teach Research Reports in Grades 5 & 6
As a veteran upper elementary teacher, I know exactly what is going to happen when I tell my students that we are going to start research reports.
There will be a resounding groan followed by students voicing their displeasure. (It goes something like this…. "Mrs Bazzit! That's too haaaaaaard!" or "Ugh. That's boring!" *Sigh*  I've heard it all, lol.)
This is when I put on my (somewhat fictional) excited teacher hat and help them to realize that the research report process will be fun and interesting.
Step 1: Choose a Topic and Cite Sources
Students definitely get excited when they find out they may choose their own research topic. Providing choice leads to higher engagement and interest.
It's best practice to provide a list of possible research topics to students, but also allow them to choose a different topic.
Be sure to make your research topics narrow to help students focus on sources. If students choose broad topics, the sources they find will overwhelm them with information.
Too Broad: American Revolution
Just Right: The Battle of Yorktown
Too Broad: Ocean Life
Just Right: Great White Shark
Too Broad: Important Women in History
Just Right: The Life of Martha Washington
Be sure to discuss appropriate, reliable sources with students.
I suggest projecting several examples of internet sources on your technology board. Ask students to decide if the sources look reliable or unreliable.
While teaching students about citing sources, it's a great time to discuss plagiarism and ways to avoid it.
Students should never copy the words of an author unless they are properly quoting the text.
In fact, I usually discourage students from quoting their sources in their research reports. In my experience, students will try to quote a great deal of text and will border on plagiarism.
I prefer to see students paraphrase from their sources because this skill helps them to refine their summarization skills.
Citing sources is not as hard as it sounds! I find that my students generally use books and internet sources, so those are the two types of citations that I focus on.
How to cite a book:
Author's last name, First name. Title of Book. City of Publication: Publisher, Date.
How to cite an internet article:
Author's last name, First name (if available). "Title of Article or Page." Full http address, Date of access.
If you continue reading to the bottom of this post, I have created one free screencast for each of the five steps of the research process!
Step 2: Take Notes
During this step, students will use their sources to take notes.
I do provide instruction and examples during this step because from experience, I know that students will think every piece of information from each source is important and they will copy long passages from each source.
I teach students that taking notes is an exercise in main idea and details. They should read the source, write down the main idea, and list several details to support the main idea.
I encourage my students NOT to copy information from the source but instead to put the information in their own words. They will be less likely to plagiarize if their notes already contain their own words.
Additionally, during this step, I ask students to write a one-sentence thesis statement. I teach students that a thesis statement tells the main point of their research reports.
Their entire research report will support the thesis statement, so the thesis statement is actually a great way to help students maintain a laser focus on their research topic.
Step 3: Make an Outline
Making an outline can be intimidating for students, especially if they've never used this organization format.
However, this valuable step will teach students to organize their notes into the order that will be used to write the rough draft of their reports.
Because making an outline is usually a new concept for my 5th graders, we do 2-3 examples together before I allow students to make their outlines for their research reports.
I recommend copying an outline template for students to have at their fingertips while creating their first outline.
Be sure to look over students' outlines for organization, order, and accuracy before allowing them to move on to the next step (writing rough drafts).
Step 4: Write a Draft
During this step, each student will write a rough draft of his/her research report.
If they completed their outlines correctly, this step will be fairly simple.
Students will write their research reports in paragraph form.
One problem that is common among my students is that instead of writing in paragraphs, they write their sentences in list format.
I find that it's helpful to write a paragraph in front of and with students to remind them that when writing a paragraph, the next sentence begins immediately after the prior sentence.
Once students' rough drafts are completed, it's time to proofread/edit!
To begin, I ask my students to read their drafts aloud to listen for their own mistakes.
Next, I ask my students to have two individuals look over their draft and suggest changes.
Step 5: Final Draft
It's finally time to write final drafts!
After students have completed their rough drafts and made edits, I ask them to write final drafts.
Students' final drafts should be as close to perfect as possible.
I prefer a typed final draft because students will have access to a spellchecker and other features that will make it easier to create their final draft.
Think of a creative way to display the finished product, because they will be SO proud of their research reports after all the hard work that went into creating them!
When grading the reports, use a rubric similar to the one shown in the image at the beginning of this section.
A detailed rubric will help students to clearly see their successes and areas of needed improvement.
Once students have completed their first research projects, I find that they have a much easier time with the other research topics assigned throughout the remainder of the school year.
If you are interested in a no-prep, step-by-step research report instructional unit, please click here to visit my Research Report Instructional Unit for 5th Grade and 6th Grade. 
This instructional unit will guide students step-by-step through the research process, including locating reliable sources, taking notes, creating an outline, writing a report, and making a "works cited" page.
I'd like to share a very special free resource with you. I created five screencast videos, one for each step of the research report process. These screencasts pair perfectly with my Research Report Instructional Unit for 5th Grade and 6th Grade! 
Research Report Step 1 Screencast
Research Report Step 2 Screencast
Research Report Step 3 Screencast
Research Report Step 4 Screencast
Research Report Step 5 Screencast
Hi, If i purchase your complete package on grade 5/6 writing does it come with your wonderful recordings on how to teach them? Thanks
Hi Gail! The recordings on this blog post can be used by anyone and I will leave them up 🙂 The writing bundle doesn't come with any recordings but I did include step-by-step instructions for teachers. I hope this helps!
Thank you for sharing your information with everyone. I know how to write (I think, haha), but I wanted to really set my students up for success with their research and writing. Your directions and guides are just what I needed to jar my memory and help my students become original writers. Be blessed.
You are very welcome, Andrea! Thank you for this comment 🙂
Hi Andrea, I am a veteran teacher who has taught nothing but primary for 25 years. However, this is my first year in 5th. I'm so excited to have found your post. Can you direct me to how I can purchase your entire bundle for writing a 5-paragraph essay. Thanks, Sue
Sure, Susan, I can help with that! Here is the link for the 5th Grade Writing Bundle: https://www.teacherspayteachers.com/Product/5th-Grade-Writing-Bundle-3611643
Leave a Reply Cancel reply
Your email address will not be published. Required fields are marked *
Notify me of follow-up comments by email.
Notify me of new posts by email.
This site uses Akismet to reduce spam. Learn how your comment data is processed .
You may also enjoy...
Teaching the American Revolution
Encouraging Students to Become "UP"standers!
Digital Social Studies & Writing Resources
Engaging American Revolution Interdisciplinary Project: STEM, Reading, Writing, and Art
Integrate Social Studies and Writing – Quick Tips & Ideas
Making the Bill of Rights Applicable to Students' Lives
Find it here, let's connect, i'd love to connect with you.
Enter your first name and email address to join my exclusive VIP email club.
Copyright © 2020  | Thrive in Grade Five | All Rights Reserved
Quick Links
5th grade writing
by: Jessica Kelmon | Updated: August 4, 2022
Print article
By now, your child knows that writing is a process that requires research, feedback, and revision. This year, kids are expected to respond to others' prompts for improvement and learn how to evaluate their own work, too.
Super study skills
In fifth grade, taking notes becomes an essential academic skill. Fifth graders use books, periodicals, websites, and other sources to do short research projects. Kids learn to use several sources to investigate a topic from different angles — both on their own and as part of group work with peers. Your child should keep track of all the sources they use and note what they learn, the name of the source, and the page number or url so they can find it again to create a source list or bibliography later. A big step in your child's research process this year: taking the time to review, categorize, and summarize or paraphrase the information they've learned. What did your child find out about the animal's habitat from each source? Sorting evidence into categories and summarizing information will help your fifth grader with the planning, writing, and revising stages of their writing project.
Can your 5th grader get organized to write an essay?
Revise, rewrite
By now, your child should understand that writing is a process requiring several steps: planning, first draft, revisions, editing, and publishing or sharing work. Your child's planning work should include reading and rereading, taking notes, finding additional sources, discussing how new knowledge fits into what your child knew before, visually organizing the information they plan to include, and determining the best way to clearly present their evidence as a cohesive set of points. After the first draft is written, the teacher and other students will offer feedback: asking questions to elicit new details, suggesting ways to clarify an argument, or pressing for new sources of information. Don't be surprised if there are a few rounds of revisions this year: it's how your child's writing gets stronger. If revisions aren't enough to improve your child's writing, then this year your child may be required to rewrite the piece or try a new approach . Once the structure and contents are set, final edits are the time to perfect spelling and grammar. All this work on one writing assignment is meant to help your child think of writing as a multistep process so they can evaluate their work and see that — if it's not up to snuff — they should keep trying until it is.
Fifth grade writing: opinion pieces
Your child's opinion pieces should start by clearly stating an opinion about a topic. Then, kids should set up and follow a logically ordered structure to introduce each reason they'll offer in support of their opinion. Their reasons should be supported by facts and details (a.k.a. evidence), and your child should use linking words, such as additionally, consequently , and specifically to connect evidence-backed reasons to their opinion. Finally, kids should close their argument with a well-articulated conclusion that supports their original opinion.
Fifth grade writing: informative writing
Logic reigns when evaluating your fifth grader's informative writing. The purpose of this type of writing is to convey facts and ideas clearly. So a logically ordered presentation of supporting points is, well… quite logical. Your child should clearly introduce the topic and present related information in the form of a few clear, well-thought-out paragraphs. Kids should draw on facts, definitions, concrete details, quotes, and examples from their research to thoroughly develop their topic. To clearly connect their research, fifth graders should use advanced linking words (e.g. in contrast, especially ) to form compound and complex sentences that convey their points. Remember that your child's presentation matters: making use of subject headings, illustrations, and even multimedia to illustrate points is encouraged whenever they make your child's work more logical and clear. Then, to wrap it up, your child should have a well-reasoned conclusion.
Check out these three real examples of good 5th grade informational writing: •" How to save water " •" Saving a Resource " •" Water Saveing "
Can your 5th grader write an informational essay?
5th grade writing: narrative writing
A narrative is a story. Whether inspired by a book, real events, or your child's imagination, your child's story should start by introducing a narrator, characters, or a situational conflict. Fifth graders will be asked to use classic narrative devices like dialogue, descriptive words, and character development. Your child should be able to show how characters feel and how they react to what's happening. Finally, the events should unfold naturally, plausibly bringing the story to a close.
Grammatically correct
By now, your fifth grader should have a solid understanding of the parts of speech. This year, your child should learn to use and explain the function of conjunctions (e.g. because, yet ), prepositions (e.g. above, without ), and interjections (e.g. Hi, well, dear ). Kids should also start using correlative conjunctions (e.g. either/or, neither/nor ). What's more, students learn to form and use the past, present, and future perfect tenses ( I had walked; I have walked; I will have walked. ). With this tense mastered, fifth graders will be expected to use various verb tenses to convey a sequence of events and to recognize and correct any inappropriate shifts in tense.
Check out this related worksheet: •  Active and passive sentences
More sophisticated language
This year your child will: • Regularly refer to print and online dictionaries, thesauruses, and glossaries to spell challenging words correctly. • Use academic vocabulary words in writing. • Use more nuanced descriptions (think advanced synonyms and antonyms). • Master homographs (e.g. understand that bear means the animal and to support or carry). • Employ common idioms, adages, and proverbs (e.g. "born yesterday"; "the early bird gets the worm"; "failure teaches success" ) • Interpret figurative language like similes (e.g. "light as a feather" ) and metaphors ( "it's a dream come true" ).
This year, your child will learn to use commas after a sentence's introductory segment (e.g. Earlier this morning, we ate breakfast .), to set off the words yes and no in writing (e.g. Y es, we will ; and no, thank you ), to set off a question from the rest of a sentence (e.g. It's true, isn't it? ), and to show direct address. (e.g. Is that you, Mike? ) Your child will also use commas to separate items in a series. (e.g. I want eggs, pancakes, and juice .)
Your child should also be taught how to consistently use quotation marks, italics, or underlining to indicate titles when citing sources in reports and papers.
Check out these related worksheets: •  Punctuating a paragraph • Simile or cliche? •  Homophones and homographs
And it's live!
The final step in writing this year? Publishing! Once all the hard work (the research, planning, writing, revisions, edits, and rewrites) are finished, your fifth grader's ready to publish. Many classes will experiment with printing work or publishing it on a blog, website, or app. While teachers should be there for support, your child should be doing the work. The point is to learn keyboarding skills (2 full pages is the goal for fifth graders) and to interact and collaborate with peers. This could mean, for example, that your child reads a classmate's published work online and either comments on it or references it when answering a question in class.
Updated August 2022
6 ways to improve a college essay
Quick writing tips for every age
Writing on the wall
Why parents must teach writing
Yes! Sign me up for updates relevant to my child's grade.
Please enter a valid email address
Thank you for signing up!
Server Issue: Please try again later. Sorry for the inconvenience
Play these Games Now
Skip to content
Jump to main navigation and login
Jump to additional information
Nav view search
Information
Book report 5 & 6.
As students grow older and begin to form more mature thoughts and opinions about their experiences in the world, this must be reflected in their book reports as well. This printable report writing worksheet helps 5th and 6th graders write mature book reports that describe in greater detail the reader's reaction to the book. The worksheet makes students think about their own feelings towards characters and occurrences in the book. The reflective thinking and writing that is required of them will help in their overall development. Keep copies of 'Book Report 5 & 6' handy so that you can get students to fill one copy in for every book they read.
Hot Worksheets
Additional information
1st Grade Activities
2nd Grade Activities
3rd Grade Activities
Activities for Three Year Olds
Activities for Four Year Olds
Activities for Five Year Olds
Activities for Six Year Olds
Activities for Seven Year Olds
Activities for Eight Year Olds
Activities for Nine Year Olds
Art Activities
Craft Activities for Kids
Grade Based Activities
Holiday Activities
Kids Activities
Kindergarten Activities
Preschool Activities Online
School Activities
Science Activities
Seasonal Activities
Family Activities
Reading Activities
School of Dragons
Adventure Games
Educational Games
English Games
Learning Games
Math Games Online
Online Games
Online Virtual Games
Preschool Games Online
Reading Games Online
Online Science Games
Math Games For Kids
Free Math Games For Preschoolers
Kindergarten Math Games
1st Grade Math Games
2nd Grade Math Games
3rd Grade Math Games
4th Grade Math Games
5th Grade Math Games
6th Grade Math Games
Addition Games
Subtraction Games
Multiplication Games
Division Games
virtual worlds for kids
Coloring Worksheets
English Worksheets
Grade Based Worksheets
Math Worksheets
Reading Worksheets
Science Worksheets
Free Math worksheets
Kindergarten Math worksheets
Addition Work Sheets
Subtraction worksheets
Multiplication Worksheets
Division Worksheets
Place Value Worksheets
1st Grade Math Worksheets
2nd Grade Math Worksheets
3rd Grade Math Worksheets
4th Grade Math Worksheets
5th Grade Math Worksheets
6th Grade Math Worksheets
7th Grade Math Worksheets
Lesson Plans
Colour Lesson Plans
Reading Lesson Plans
Grade Based Lesson Plans
Math Lesson Plans For Kids
English Lesson Plans
Science Lesson Plans
Reading Resources
Kids Resources
Art Resources
Math Resources
Science Resources
School Resources
Holiday Resources
Teacher Resources
Grade Based Resources
Assessment Tool
Math Curriculum
Science Curriculum
Reading Curriculum
English Curriculum
Grade Based Curriculum
Math Practice
Math Activities
Math Lesson Plans
Mental Math
Math Skills
Math Puzzles
Jigsaw Puzzles
Math Problems
Addition Problems
Subtraction Problems
Multiplication Problems
Division Problems
Request a Demo
Problems downloading? Click here to download worksheet.
E-mail Address
Remember Me
Forgot your password?
Player Name
(First name only)
Forgot your password? Please enter your email address below. We will reset your password and send you an email with your new password.
Forgot your log-in information?
Your account hasn't been activated yet. Please activate it through the gameplay permission email we sent you.
The email has been sent to you.
EXPLORE Random Article
Quizzes New
Train Your Brain New
Improve Your English New
Support wikiHow
H&M Coupons
Hotwire Promo Codes
StubHub Discount Codes
Ashley Furniture Coupons
Blue Nile Promo Codes
NordVPN Coupons
Samsung Promo Codes
Chewy Promo Codes
Ulta Coupons
Vistaprint Promo Codes
Shutterfly Promo Codes
DoorDash Promo Codes
Office Depot Coupons
adidas Promo Codes
Home Depot Coupons
DSW Coupons
Bed Bath and Beyond Coupons
Lowe's Coupons
Surfshark Coupons
Nordstrom Coupons
Walmart Promo Codes
Dick's Sporting Goods Coupons
Fanatics Coupons
Edible Arrangements Coupons
eBay Coupons
How to Grade Book Reports
Last Updated: February 17, 2022
wikiHow is a "wiki," similar to Wikipedia, which means that many of our articles are co-written by multiple authors. To create this article, 14 people, some anonymous, worked to edit and improve it over time. This article has been viewed 38,545 times.
Kids hate writing book reports, so you should make it worthwhile to those who tried. Those who don't should receive a bad grade and face discipline from their parents! However, grades should be justified and non arbitrary. Here's a good rubric.
Community Q&A
Indicate letter grade on report. ⧼thumbs_response⧽ Helpful 0 Not Helpful 1
Create rubric sheet as defense of the grade earned, with comments and reasons explaining point deductions ⧼thumbs_response⧽ Helpful 2 Not Helpful 0
You can grade with discretion but grade objectively ⧼thumbs_response⧽ Helpful 1 Not Helpful 0
You Might Also Like
About this article
Did this article help you.
About wikiHow
Terms of Use
Privacy Policy
Do Not Sell or Share My Info
Not Selling Info
Ideas, Inspiration, and Giveaways for Teachers
We Are Teachers
35 Creative Book Report Ideas for Students
From mint tins to cereal boxes to T-shirts.
Responding to what you read is an important literacy skill. Reading about other people's experiences and perspectives helps kids learn about the world. And although students don't need to dive deeply into every single book they read, occasionally digging into characters, settings, and themes can help them learn to look beyond the prose. Here are 35 creative book report ideas designed to make reading more meaningful.
1. Concrete Found Poem
Source: MiddleWeb
This clever activity is basically a shape poem made up of words, phrases, and whole sentences found in the books students read. The words come together to create an image that represents something from the story.
2. Graphic Novel
Have students rewrite the book they are reading, or a chapter of their book, as a graphic novel. Set parameters for the assignment such as including six scenes from the story, three characters, details about the setting, etc. And, of course, include detailed illustrations to accompany the story.
3. Book Snaps
Source: Reading and Writing Haven
Book Snaps are a way for students to visually show how they are reacting to, processing, and/or connecting with a text. First, students snap a picture of a page in the book they are reading. Then, they add comments, images, highlights, and more.
4. Write a Diary Entry
Have your students place themselves in the shoes of one of the characters from their book and write a first-person diary entry of a critical moment from the story. Ask them to choose a moment in the story where the character has plenty of interaction and emotion to share in a diary entry.
5. Character To-Do List
This fun activity is an off-the-beaten-path way to dive deep into character analysis. Get inside the head of the main character in a book and write a to-do list that they might write. Use actual information from the text, but also make inferences into what that character may wish to accomplish.
6. Mint Tin Book Report
Source: Teacher Thrive
There are so many super-creative, open-ended projects you can use mint tins for. This teacher blogger describes the process of creating book reports and using them. There's even a free template for cards that fit inside.
7. Fictional Yearbook Entries
Ask your students to create a yearbook based on the characters and setting in the book. What do they look like? Cut out magazine pictures to give a good visual image for their school picture. What kind of superlative might they get? Best looking? Class clown? What clubs would they be in or lead? Did they win any awards? It should be obvious from their small yearbooks whether your students dug deep into the characters in their books. They may also learn that who we are as individuals is reflected in what we choose to do with our lives.
8. Book Report Cake
Source: Mrs. Beattie's Classroom
This project would be perfect for a book tasting in your classroom! Each student presents their book report in the shape of food. See the sandwich and pizza options above and check out this blog for more delicious ideas.
9. Current Events Comparison
Have students locate three to five current events articles a character in their book might be interested in. After they've found the articles, have them explain why the character would find them interesting and how they relate to the book. Learning about how current events affect time, place, and people is critical to helping develop opinions about what we read and experience in life.
10. Sandwich Book Report
Source: 123Homeschool4Me
Yum! You'll notice a lot of our creative book report ideas revolve around food. In this project, each layer of this book report sandwich covers a different element of the book—characters, setting, conflict, etc. A fun adaptation of this project is the book report cheeseburger.
11. Book Alphabet
Choose 15 to 20 alphabet books to help give your students examples of how they work around themes. Then ask your students to create their own Book Alphabet based on the book they read. What artifacts, vocabulary words, and names reflect the important parts of the book? After they find a word to represent each letter, have them write one sentence that explains where the word fits in.
12. Peekaboo Book Report
Source: Runde's Room
Using cardboard lap books (or small science report boards), students include details about their book's main characters, plot, setting, conflict, resolution, etc. Then they draw a head and arms on card stock and attach them to the board from behind to make it look like the main character is peeking over the report.
13. T-Shirt Book Report
Source: Pinterest/T-Shirt Book Report
Another fun and creative idea: Create a wearable book report with a plain white tee. Come up with your own using Sharpie pens and acrylic paint. Get step-by-step directions .
14. Book Jacket
Have students create a new book jacket for their story. Include an attractive illustrated cover, a summary, a short biography of the author, and a few reviews from readers.
15. Watercolor Rainbow Book Report
Source: Let's Explore
This is great for biography research projects. Students cut out a photocopied image of their subject and glue it in the middle. Then, they draw lines from the image to the edges of the paper, like rays of sunshine, and fill in each section with information about the person. As a book report template, the center image could be a copy of the book cover, and each section expands on key information such as character names, theme(s), conflict, resolution, etc.
16. Act the Part
Have students dress up as their favorite character from the book and present an oral book report. If their favorite character is not the main character, retell the story from their point of view.
17. Pizza Box Book Report
Source: Education World
If you're looking for creative book report ideas that use upcycled materials, try this one using a pizza box. It works well for both nonfiction and fiction book reports. Each wedge of the pizza pie tells part of the story.
18. Bookmark
Have students create a custom illustrated bookmark including drawings and words from either their favorite chapter or the entire book.
19. Book Reports in a Bag
Source: Sunday Dispatch
This project really encourages creative thinking. Students read a book and write a summary. Then, they decorate a paper grocery bag with a scene from the book, place five items that represent something from the book inside the bag, and present the bag to the class.
20. Reading Lists for Characters
Ask your students to think about a character in their book. What kinds of books might that character like to read? Take them to the library to choose five books the character might have on their to-be-read list. Have them list the books and explain what each book might mean to the character. Post the to-be-read lists for others to see and choose from—there's nothing like trying out a book character's style when developing your own identity.
21. File Folder Book Report
Source: Appletastic Learning
Also called a lap book, this easy-to-make book report hits on all the major elements of a book study and gives students a chance to show what they know in a colorful way.
22. Collage
Create a collage using pictures and words that represent different parts of the book. Use old magazines or print pictures from the internet.
23. Book Report Triorama
Source: Swarthmore Education
Who doesn't love a multidimensional book report? This image shows a 3D model, but the link provides a lesson to show students how to glue four triangles together to make a 4D model.
24. Timeline
Have students create a timeline of the main events from their book. Be sure to include character names and details for each event. Use 8 x 11 sheets of paper taped together or a long portion of bulletin board paper.
25. Clothes Hanger Book Report Mobile
Source: Anjanette Young
This creative project doesn't require a fancy or expensive supply list. Students just need an ordinary clothes hanger, strings, and paper. The body of the hanger is used to identify the book, and the cards on the strings dangling below are filled with key elements of the book, like characters, setting, and a summary.
26. Public Service Announcement
If a student has read a book about a cause that affects people, animals, or the environment, teach them about public service announcements . Once they understand what a PSA is, have them research the issue or cause that stood out in the book. Then give them a template for a storyboard so they can create their own PSA. Some students might want to take it a step further and create a video based on their storyboard. Consider sharing their storyboard or video with an organization that supports the cause or issue.
27. Dodecahedron Book Report
Source: Educator's Life
Creative book report ideas think outside the box. In this case, it's a ball! SO much information can be covered on the 12 panels, and it allows students to take a deep dive in a creative way.
28. Character Cards
Make trading cards (like baseball cards) for a few characters from the book. On the front side, draw the character. On the back side, make a list of their character traits and include a quote or two.
29. Paper Bag Book Report Books
Source: Bright Concepts 4 Teachers
This clever book report is made from ordinary paper bags. Stack the paper bags on top of each other, fold them in half, and staple the closed-off ends of the bags together. Students can write, draw, and decorate on the paper bag pages. They can also record information on writing or drawing paper and glue the paper onto the pages. The open ends of the bags can be used as pockets to insert photos, cut-outs, postcards, or other flat items that help them tell their story.
30. Letter to the Author
Write a letter to the author of the book. Tell them three things you really liked about the story. Ask three questions about the plot, characters, or anything else you're curious about.
31. Book Report Charm Bracelet
Source: Crayola
From the author of this lesson: "What a charming way to write a book report! Each illustrated bracelet charm captures a character, an event in the plot, setting, or other detail."
32. Fact Sheet
Create a list of 10 facts that you learned from reading the book. Write your facts in complete sentences, and be sure that each fact is something that you didn't know before you read the book.
33. Cereal Box TV Book Report
Source: The Cheese Thief
This book report project is a low-tech version of a television made from a cereal box and two paper towel rolls. Students create the viewing screen cut-out at the top, then insert a scroll of paper with writing and illustrations inside the box. When the cardboard roll is rotated, the story unfolds.
34. Be a Character Therapist
Therapists work to uncover their clients' fears based on their words and actions. When we read books, we must learn to use a character's actions and dialogue to infer their fears. Many plots revolve around a character's fear and the work it takes to overcome that fear. Ask students to identify a character's fear and find 8 to 10 scenes that prove this fear exists. Then have them write about ways the character overcame the fear (or didn't) in the story. What might the character have done differently?
35. Mind Maps
Mind maps can be a great way to synthesize what students have learned from reading a book. Plus, there are so many ways to approach them. Begin by writing a central idea in the middle of the page. For example, general information, characters, plot, etc. Then branch out from the center with ideas, thoughts, and connections to material from the book.
What creative book report ideas did we miss? Come share in our WeAreTeachers HELPLINE group on Facebook.
Plus, check out the most popular kids' books in every grade..
Elizabeth Mulvahill is a Contributing Editor with WeAreTeachers. She has taught elementary, literacy and small group intervention. She currently resides outside of Boulder, Colorado and loves learning new things, hearing people's stories and traveling the globe.
You must be logged in to post a comment.
How to Write a Report: A Guide
A report is a nonfiction account that presents and/or summarizes the facts about a particular event, topic, or issue. The idea is that people who are unfamiliar with the subject can find everything they need to know from a good report. 
Reports make it easy to catch someone up to speed on a subject, but actually writing a report is anything but easy. So to help you understand what to do, below we present a little report of our own, all about report writing. 
Communicate with confidence Grammarly helps you write the way you intend Write with Grammarly
What is a report? 
In technical terms, the definition of a report is pretty vague: any account, spoken or written, of the matters concerning a particular topic. This could refer to anything from a courtroom testimony to a grade schooler's book report. 
Really, when people talk about "reports," they're usually referring to official documents outlining the facts of a topic, typically written by an expert on the subject or someone assigned to investigate it. There are different types of reports, explained in the next section, but they mostly fit this description. 
What kind of information is shared in reports? Although all facts are welcome, reports, in particular, tend to feature these types of content: 
Details of an event or situation
The consequences or ongoing effect of an event or situation
Evaluation of statistical data or analytics
Interpretations from the information in the report
Predictions or recommendations based on the information in the report
How the information relates to other events or reports
Reports are closely related to essay writing , although there are some clear distinctions. While both rely on facts, essays add the personal opinions and arguments of the authors. Reports typically stick only to the facts, although they may include some of the author's interpretation of these facts, most likely in the conclusion. 
Moreover, reports are heavily organized, commonly with tables of contents and copious headings and subheadings. This makes it easier for readers to scan reports for the information they're looking for. Essays, on the other hand, are meant to be read start to finish, not browsed for specific insights. 
Types of reports
There are a few different types of reports, depending on the purpose and to whom you present your report. Here's a quick list of the common types of reports:
Academic report: Tests a student's comprehension of the subject matter, such as book reports, reports on historical events, and biographies 
Business reports: Identifies information useful in business strategy, such as marketing reports, internal memos, SWOT analysis, and feasibility reports
Scientific reports: Shares research findings, such as research papers and case studies, typically in science journals
Reports can be further divided into categories based on how they are written. For example, a report could be formal or informal, short or long, and internal or external. In business, a vertical report shares information with people on different levels of the hierarchy (i.e., people who work above you and below you), while a lateral report is for people on the author's same level, but in different departments. 
There are as many types of reports as there are writing styles, but in this guide, we focus on academic reports, which tend to be formal and informational. 
>>Read More: What Is Academic Writing?
What is the structure of a report?
The structure of a report depends on the type of report and the requirements of the assignment. While reports can use their own unique structure, most follow this basic template:
Executive summary: Just like an abstract in an academic paper, an executive summary is a standalone section that summarizes the findings in your report so readers know what to expect. These are mostly for official reports and less so for school reports. 
Introduction: Setting up the body of the report, your introduction explains the overall topic that you're about to discuss, with your thesis statement and any need-to-know background information before you get into your own findings. 
Body: The body of the report explains all your major discoveries, broken up into headings and subheadings. The body makes up the majority of the entire report; whereas the introduction and conclusion are just a few paragraphs each, the body can go on for pages. 
Conclusion: The conclusion is where you bring together all the information in your report and come to a definitive interpretation or judgment. This is usually where the author inputs their own personal opinions or inferences.  
If you're familiar with how to write a research paper , you'll notice that report writing follows the same introduction-body-conclusion structure, sometimes adding an executive summary. Reports usually have their own additional requirements as well, such as title pages and tables of content, which we explain in the next section. 
What should be included in a report?
There are no firm requirements for what's included in a report. Every school, company, laboratory, task manager, and teacher can make their own format, depending on their unique needs. In general, though, be on the lookout for these particular requirements—they tend to crop up a lot: 
Title page: Official reports often use a title page to keep things organized; if a person has to read multiple reports, title pages make them easier to keep track of. 
Table of contents: Just like in books, the table of contents helps readers go directly to the section they're interested in, allowing for faster browsing. 
Page numbering: A common courtesy if you're writing a longer report, page numbering makes sure the pages are in order in the case of mix-ups or misprints.
Headings and subheadings: Reports are typically broken up into sections, divided by headings and subheadings, to facilitate browsing and scanning. 
Citations: If you're citing information from another source, the citations guidelines tell you the recommended format.
Works cited page: A bibliography at the end of the report lists credits and the legal information for the other sources you got information from. 
As always, refer to the assignment for the specific guidelines on each of these. The people who read the report should tell you which style guides or formatting they require. 
How to write a report in 7 steps
Now let's get into the specifics of how to write a report. Follow the seven steps on report writing below to take you from an idea to a completed paper. 
1 Choose a topic based on the assignment
Before you start writing, you need to pick the topic of your report. Often, the topic is assigned for you, as with most business reports, or predetermined by the nature of your work, as with scientific reports. If that's the case, you can ignore this step and move on. 
If you're in charge of choosing your own topic, as with a lot of academic reports, then this is one of the most important steps in the whole writing process. Try to pick a topic that fits these two criteria: 
There's adequate information: Choose a topic that's not too general but not too specific, with enough information to fill your report without padding, but not too much that you can't cover everything. 
It's something you're interested in: Although this isn't a strict requirement, it does help the quality of a report if you're engaged by the subject matter. 
Of course, don't forget the instructions of the assignment, including length, so keep those in the back of your head when deciding. 
2 Conduct research
With business and scientific reports, the research is usually your own or provided by the company—although there's still plenty of digging for external sources in both. 
For academic papers, you're largely on your own for research, unless you're required to use class materials. That's one of the reasons why choosing the right topic is so crucial; you won't go far if the topic you picked doesn't have enough available research. 
The key is to search only for reputable sources: official documents, other reports, research papers, case studies, books from respected authors, etc. Feel free to use research cited in other similar reports. You can often find a lot of information online through search engines, but a quick trip to the library can also help in a pinch. 
3 Write a thesis statement
Before you go any further, write a thesis statement to help you conceptualize the main theme of your report. Just like the topic sentence of a paragraph, the thesis statement summarizes the main point of your writing, in this case, the report. 
Once you've collected enough research, you should notice some trends and patterns in the information. If these patterns all infer or lead up to a bigger, overarching point, that's your thesis statement. 
For example, if you were writing a report on the wages of fast-food employees, your thesis might be something like, "Although wages used to be commensurate with living expenses, after years of stagnation they are no longer adequate." From there, the rest of your report will elaborate on that thesis, with ample evidence and supporting arguments. 
It's good to include your thesis statement in both the executive summary and introduction of your report, but you still want to figure it out early so you know which direction to go when you work on your outline next. 
4 Prepare an outline
Writing an outline is recommended for all kinds of writing, but it's especially useful for reports given their emphasis on organization. Because reports are often separated by headings and subheadings, a solid outline makes sure you stay on track while writing without missing anything. 
Really, you should start thinking about your outline during the research phase, when you start to notice patterns and trends. If you're stuck, try making a list of all the key points, details, and evidence you want to mention. See if you can fit them into general and specific categories, which you can turn into headings and subheadings respectively. 
5 Write a rough draft
Actually writing the rough draft , or first draft, is usually the most time-consuming step. Here's where you take all the information from your research and put it into words. To avoid getting overwhelmed, simply follow your outline step by step to make sure you don't accidentally leave out anything. 
Don't be afraid to make mistakes; that's the number one rule for writing a rough draft. Expecting your first draft to be perfect adds a lot of pressure. Instead, write in a natural and relaxed way, and worry about the specific details like word choice and correcting mistakes later. That's what the last two steps are for, anyway. 
6 Revise and edit your report
Once your rough draft is finished, it's time to go back and start fixing the mistakes you ignored the first time around. (Before you dive right back in, though, it helps to sleep on it to start editing fresh, or at least take a small break to unwind from writing the rough draft.) 
We recommend first rereading your report for any major issues, such as cutting or moving around entire sentences and paragraphs. Sometimes you'll find your data doesn't line up, or that you misinterpreted a key piece of evidence. This is the right time to fix the "big picture" mistakes and rewrite any longer sections as needed. 
If you're unfamiliar with what to look for when editing, you can read our previous guide with some more advanced self-editing tips . 
7 Proofread and check for mistakes
Last, it pays to go over your report one final time, just to optimize your wording and check for grammatical or spelling mistakes. In the previous step you checked for "big picture" mistakes, but here you're looking for specific, even nitpicky problems. 
A writing assistant like Grammarly flags those issues for you. Grammarly's free version points out any spelling and grammatical mistakes while you write, with suggestions to improve your writing that you can apply with just one click. The Premium version offers even more advanced features, such as tone adjustments and word choice recommendations for taking your writing to the next level.