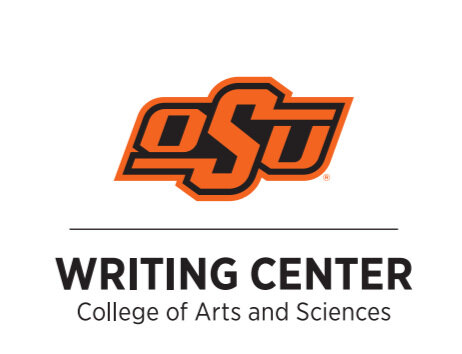 5 Tips to Improve Your Grammar
Grammar can be quite a stressful subject for many people as it has many confusing and complicated rules. However, the usage of correct grammar is essential in school and can also work as a first impression for how people will judge your skillfulness and effectiveness in writing. Thus, it is useful to know some basic tips to improve your grammar, so let's get started.
1. Read:
Reading is one of the secret weapons to improve your grammar skills. When you read, you will come across different grammar rules, and then you will naturally reinforce correct grammar usage in your mind. You will then start to use these proper grammar rules in your writing. Interestingly, extensive reading will help you know what grammar rules are effective and which common grammar mistakes to avoid.
2. Use a grammar manual:
It is a very useful idea to have a grammar manual nearby that you can consult when writing. This will help you to quickly refer to it when any grammatical question arises. Most importantly, the grammar manual will help you avoid any grammar mistakes and make you feel confident in your piece. Speak to a librarian or writing instructor for useful grammar manual recommendations.
3. Write more and quiz yourself:
Just as we discussed how the extensive reading can be an important step to improve your grammar skills, it will also be essential to simply write more. The more time you spend practicing writing using proper techniques and grammar rules, the more you sharpen your grammar skills. Besides, there are many excellent online grammar quizzes, so take a few quizzes to gauge your level, and based on that, work on improving your grammar skills.
4. Re-reading aloud:
After the extensive reading and writing, re-reading your pieces aloud could be a smart way to catch any major and minor mistakes. However, sometimes we do not always catch our own grammar mistakes; therefore, reading your piece out loud to someone else can be really helpful in evaluating whether or not you have used correct grammar rules.
5 Consult others and learn from feedback:
It is always a good idea to ask for help! Many instructors and writing tutors are available on campus and are glad to help. One of those places is OSU's Writing Center. If you ask for help, it is essential to take their feedback into consideration. Learning from their feedback could strengthen your grammar skills and help you produce more effective pieces. It may even be wise to create your own grammar manual based on feedback you receive.
After all, remember devoting some time and effort to improve your grammar skills will benefit you for the rest of your academic life in a way that presents you with a more intellectual and professional side. And always remember working smarter, not harder, is always the key.
louisville.edu
PeopleSoft HR
PeopleSoft Campus Solutions
PeopleSoft Financials
Business Ops
Cardinal Careers
Undergraduate
International
Online Learning
University of Louisville Writing Center
University Writing Center FAQs
Virtual Writing Center FAQs
HSC Writing Center FAQs
Writing FAQs
Handouts and Videos
Graduate Student Writing
Spring Dissertation Writing Retreat
Graduate Student Writing Workshops
Faculty and Graduate Student Writing Group
Creative Writing Group
Accessibility and Accommodations
LGBTQ+ Writing Group
The University Writing Center and Your Students
Request a Presentation about the University Writing Center
Resources for Teaching Writing
The Writing Center and Your Writing
University Writing Center Mission Statement
Meet Our Staff
Statement on Diversity, Inclusion, and Equity
Research at the University Writing Center
How I Write Blog Posts
Our Community Writing Values and Approaches
Community Writing Internships and Volunteering
Family Scholar House
Western Branch Library
How can I make myself a stronger writer?
What makes college writing different than the writing I've done up to this point?
How are the papers I'm asked to write in my major different from those in English 101, 102, and 105 courses?
What can I do if I don't completely understand the writing assignment?
I want to get started writing early, but how do I begin?
How do I get started writing a personal statement?
I have a lot to say, but how can I organize my thoughts?
How can I learn how to write in a new genre (for example, personal statement, resume, or literature review)?
How do I expand a rough draft to make it meet the assignment's length requirement?
How can I find good sources for my research paper?
What are some strategies for working sources into my research paper?
What is the difference between quotation, paraphrase, and summary?
How can I revise my draft if it doesn't seem to "flow"?
What does my teacher mean by "substantial revision?"
How do I write an essay that makes an "argument"?
How can I avoid plagiarizing?
What are some strategies for improving my grammar and punctuation?
How can I format my document properly in Word, PowerPoint or Excel?
How should I approach writing a literature review at the graduate level?
/ Resources for Students
/ Writing FAQs
/ What are some strategies for improving my grammar and punctuation?
Why are grammar and punctuation important?
Punctuation and grammar are tools writers use to communicate their ideas clearly to readers. Using grammar and punctuation effectively allows your reader to focus on these complex ideas instead of puzzling over the meaning of each sentence or paragraph. You've put a lot of thought and effort into what you want to write, and grammar and punctuation allow you to express those ideas in a standardized communication that readers will recognize and understand.
When should I check my grammar and punctuation?
Typically, these are two concerns that should be checked towards the end of the writing process to polish your draft. In the earlier, drafting stage of your writing, if you want to focus more on getting your ideas organized and down on the page, if might not be as useful to concern yourself at that point with polishing each sentence. At the same time, if you are having trouble getting an idea to come out the way you want it to, you might want to look at how you are constructing and punctuating the sentence.
How can I work to improve my grammar and punctuation?
One of the easiest, most effective, and most enjoyable ways to improve your use of grammar and punctuation is to read. Every time you read, pay attention to grammar conventions. Where are these authors placing commas? Where are they using punctuation to separate sentences, phrases, or ideas? How are they formatting lists, quotations, or long sentences? Use the structures you see in your reading as models when you write. The more you read, the more you will be able to recognize and adopt effective uses of grammar and punctuation.
If you're not sure about a use of punctuation or a grammatical conventions, there are several online sources you can consult. For example, the University Writing Center has a number of handouts that can help you, including Active Voice and "Be" Verbs , Active and Passive Voice , Articles , Modifiers , Prepositions , Semicolons , and how to use That, Which, and Who . There are also other online resources which have clear explanations and examples to follow, such as The OWL at Purdue and the Y University .
Finally, it helps to learn effective proofreading strategies. Reading your essay out loud can help you identify awkward constructions or places where you may need to revise your grammar. Reading your sentences in backwards order (i.e. reading the last sentence of your essay, then the one before that, and so on) can help you focus on each sentence individually to identify grammatical errors.
How can I remember or keep track of new structures or conventions I've learned?
Practice writing with the conventions and structures you're unfamiliar or uncomfortable with. For example, if you don't know how to use a semi-colon, research this convention. Once you have learned how a semi-colon functions, challenge yourself to use three in your next writing assignment. The best way to remember grammatical structures you have learned is to actively use them in your writing.
What can the Writing Center do to help?
Although the consultants in the Writing Center are not editors, we can help you develop editing strategies and provide guided help with unfamiliar conventions. Our consultants can also help you practice writing with different grammar and punctuation conventions so that you can explore the techniques that work best for you and the particular piece you're writing.  While it's best to learn these structures with something you have written, we can also help with general grammar or punctuation concerns. We also offer a variety of handouts that cover common grammar and punctuation conventions.
How to Write While Traveling Mar 06, 2023
In Pursuit of Creating a Better World Feb 27, 2023
Ode to a Writer's Callus Feb 20, 2023
Writer's Block: The Inevitable and Surmountable Adversity Feb 13, 2023
Poetry as a Form of Journaling for Inner Peace Feb 06, 2023
The Importance of Breaks in Academia Jan 30, 2023
UofL Writing Center Blog - More…
University Writing Center
Ekstrom Library 132
Kornhauser Library 221
University of Louisville
Louisville, Kentucky 40292
Spring 2023
Ekstrom Library
M, T, W: 9 am - 5 pm
Th: 9 am - 7 pm
F: 9 am - 4 pm
Kornhauser Library
T & Th 10-2
(502) 852-2173
[email protected]
Social Media
EXPLORE Coupons Tech Help Pro Random Article About Us Quizzes Contribute Train Your Brain Game Improve Your English Popular Categories Arts and Entertainment Artwork Books Movies Computers and Electronics Computers Phone Skills Technology Hacks Health Men's Health Mental Health Women's Health Relationships Dating Love Relationship Issues Hobbies and Crafts Crafts Drawing Games Education & Communication Communication Skills Personal Development Studying Personal Care and Style Fashion Hair Care Personal Hygiene Youth Personal Care School Stuff Dating All Categories Arts and Entertainment Finance and Business Home and Garden Relationship Quizzes Cars & Other Vehicles Food and Entertaining Personal Care and Style Sports and Fitness Computers and Electronics Health Pets and Animals Travel Education & Communication Hobbies and Crafts Philosophy and Religion Work World Family Life Holidays and Traditions Relationships Youth
HELP US Support wikiHow Community Dashboard Write an Article Request a New Article More Ideas...
EDIT Edit this Article
PRO Courses New Tech Help Pro New Expert Videos About wikiHow Pro Coupons Quizzes Upgrade Sign In
Browse Articles
Quizzes New
Train Your Brain New
Improve Your English New
Support wikiHow
About wikiHow
Easy Ways to Help
Approve Questions
Fix Spelling
More Things to Try...
H&M Coupons
Hotwire Promo Codes
StubHub Discount Codes
Ashley Furniture Coupons
Blue Nile Promo Codes
NordVPN Coupons
Samsung Promo Codes
Chewy Promo Codes
Ulta Coupons
Vistaprint Promo Codes
Shutterfly Promo Codes
DoorDash Promo Codes
Office Depot Coupons
adidas Promo Codes
Home Depot Coupons
DSW Coupons
Bed Bath and Beyond Coupons
Lowe's Coupons
Surfshark Coupons
Nordstrom Coupons
Walmart Promo Codes
Dick's Sporting Goods Coupons
Fanatics Coupons
Edible Arrangements Coupons
eBay Coupons
Log in / Sign up
Education and Communications
English Grammar
How to Improve Your Grammar
Last Updated: September 6, 2022 References Approved
This article was co-authored by Grant Faulkner, MA . Grant Faulkner is the Executive Director of National Novel Writing Month (NaNoWriMo) and the co-founder of 100 Word Story, a literary magazine. Grant has published two books on writing and has been published in The New York Times and Writer's Digest. He co-hosts Write-minded, a weekly podcast on writing and publishing, and has a M.A. in Creative Writing from San Francisco State University.  There are 13 references cited in this article, which can be found at the bottom of the page. wikiHow marks an article as reader-approved once it receives enough positive feedback. This article received 52 testimonials and 97% of readers who voted found it helpful, earning it our reader-approved status. This article has been viewed 1,211,716 times.
Grammar is the system that structures a language, and every language has its own guidelines. But grammar isn't so much about rules as it is the conventions that determine how we speak and write, and it includes things like spelling, inflecting words for different purposes, and the way words are arranged to form sentences. While it's good to remember that languages are living things that constantly change, it's also important to know that proper grammar is still necessary for communication. Luckily, there are plenty of resources and style guides available to help people who want to improve their grammar.
Learning the Basics of Grammar
Nouns are the elements that usually perform the action in a sentence, such as a person, place, thing, idea, emotion, animal, or event. Nouns include Sally , Paris , sand , philosophy , happiness , dog , and birthday .
Adjectives modify nouns and describe aspects or characteristics of nouns. Adjectives include red , funny , lazy , large , and short .
Pronouns take the place of nouns. There are personal subject pronouns (such as I , she , and they ), personal object pronouns (such as us , you , it , and them ), personal possessive pronouns (such as mine , yours , his , hers , and theirs ), and relative pronouns (such as who , which , that , and whose ).
Verbs indicate actions or states of being and tell what the noun is doing. Verbs include run , sing , type , be , and walk .
Adverbs modify verbs, adjectives, conjunctions, prepositions, and other adverbs. They are words like quickly , well , and slowly . These words often end in –ly.
Prepositions indicate relationships in time, space, or direction. Prepositions include to , in , on , over , of , and across .
Conjunctions join nouns, clauses, phrases, and sentences. Coordinating conjunctions link independent clauses, and they are for , and , nor , but , or , yet , and so (remember FANBOYS). Subordinating conjunctions link dependent clauses, and they include because , if , since , while , and although .
Interjections are words that indicate emotions. These include oh , hey , ouch , and wow . They are often followed by exclamation points.
Articles are used to modify and define nouns. The is a definite article, and a and an are the indefinite articles.
First-person singular: I
Second-person singular: you
Third-person singular: he (masculine) / she (feminine) / it (neuter)
First-person plural: we
Second-person plural: you
Third-person plural: they
Frank (subject) quickly (adverb) mailed (verb) the (article) long (adjective) letter (object).
Simple present (uninflected verb, or verb + s/es in third person): I go, you go, he/she/it goes, we go, you go, they go.
Present continuous (aka progressive) (am/is/are + present participle): I am going, you are going, he/she/it is going, we/you/they are going.
Present perfect (has/have + past participle): I have gone, you have gone, he/she/it has gone, we/you/they have gone.
Simple past (verb + –ed for regular verbs): I/you/he/she/it/we/you/they went ("to go" is an irregular verb).
Past continuous (was/were + present participle): I was going, you were going, he/she/it was going, we/you/they were going.
Past Perfect (had + past participle): I/you/he/she/it/we/you/they had gone.
Simple future (will + uninflected verb): I/you/he/she/it/we/you/they will go.
Future continuous (will be + present participle): I/you/he/she/it/we/you/they will be going.
Future Perfect (will have + past participle): I/you/he/she/it/we/you/they will have gone.
Commas separate thoughts, ideas, elements, and independent clauses.
Periods indicate the end of a sentence.
Semicolons join independent clauses in a single sentence or separate elements in a list.
Colons introduce items in a list, explanations, or definitions.
Question marks indicate that a question was posed.
Exclamation points show emphasis, imperatives, or declarations.
Apostrophes demonstrate possession or create contractions.
Quotation marks indicate that you are directly quoting someone else's words.
Hyphens join separate words into compound words, modifiers, and numbers.
Dashes create a pause, interrupt a sentence, or add parenthetical information.
Parenthesis add additional information, references, or citations.
Practicing Grammar
Try reading aloud so that you also get an idea of how the language sounds in conversation.
Keep a dictionary and thesaurus handy while reading.
Read newspapers, listen to news radio, and watch televised news programs daily as well.
Try parroting what other people say by repeating it in order to understand how sentences are formed and to expand your vocabulary.
Be warned that some English speakers, even native ones, don't have a grasp of proper grammar.
Libraries, bookstores, and online resources will also offer grammar lessons, practice exercises, and quizzes
Don't rely solely on grammar checkers. For one, they can be wrong. Second, you won't learn from your mistakes if you don't correct work yourself. If you do employ a grammar check or proofreading services, take the time to look over what changes were made so that you can learn what you did wrong.
Avoiding Common Mistakes
Confusing it's (a contraction of it is ) and its (a possessive pronoun).
Mixing up they're (a contraction of they are ), their (a possessive pronoun), and there (an adverb indicating place).
Using you're (a contraction of you are ) and your (a possessive pronoun) incorrectly.
Confusing too (which means in addition), to (a preposition) and two (the cardinal number that comes after one).
Not using then (meaning at that time ) and than (used to compare) correctly.
Improperly using lie (meaning to be in a horizontal position) and lay (which means to place something in a horizontal position).
Confusing farther (used with physical distance) and further (used with figurative or metaphorical distance).
Run-on sentences, where there is no punctuation separating independent clauses in the same sentence. This can be remedied by either placing a semicolon or period between the independent clauses.
Comma splices, where independent clauses in a sentence are joined with a comma but without a proper coordinating conjunction. Instead of using just a comma, use a comma followed by the word "and" or "but."
Using apostrophes to create plurals (they are used to create contractions or show possession, not create plurals).
Improper use of quotation marks, which should only be used to indicate that you are directly quoting something someone said.
The active "I paid the bill" places the emphasis on what the subject did.
The passive "The bill was paid by me" places the emphasis on who paid the bill.
Reflexive: "I pinched myself to see if I was dreaming."
Intensive: "She individually picked each gift herself."
Reflexive: "He asked himself how he'd feel in that situation."
Intensive: "I myself don't know how I'd react."
Finding Reliable Resources
The Chicago Manual of Style, which is often used for social science and historical journals.
The Modern Language Association (MLA) style, which is often used in the humanities, in language studies, and in cultural studies.
The Associated Press (AP) style, which is used by most news and media outlets.
The American Psychological Association (APA) style, which is often used for natural and life sciences, academic journals, and social sciences.
Purdue OWL is an excellent resource that has lessons and different style guide recommendations. [13] X Research source
You can also subscribe to daily grammar emails and blogs from people like Grammar Girl. [14] X Research source
Improving Grammar
Expert Q&A Did you know you can get expert answers for this article? Unlock expert answers by supporting wikiHow
Support wikiHow by unlocking this expert answer.
Video . By using this service, some information may be shared with YouTube.
Don't agonize about every mistake, and don't put too much pressure on yourself. Perfecting a language takes time and practice, and you have to make sure you've got the basic building blocks down before you can master it. ⧼thumbs_response⧽ Helpful 71 Not Helpful 7
If you know someone with excellent grammar skills, ask for guidance and lessons. ⧼thumbs_response⧽ Helpful 56 Not Helpful 10
Read The Elements of Style by Strunk & White to recognize and remedy common grammatical errors. ⧼thumbs_response⧽ Helpful 4 Not Helpful 2
You Might Also Like
↑ https://academicguides.waldenu.edu/writingcenter/grammar/partsofspeech
↑ https://examples.yourdictionary.com/examples-of-point-of-view.html
↑ https://academicguides.waldenu.edu/writingcenter/grammar/sentencestructure
↑ https://grammar.yourdictionary.com/parts-of-speech/verbs/what-is-a-conjugated-verb.html
↑ https://owl.purdue.edu/owl/general_writing/punctuation/punctuation/index.html
↑ http://www.theguardian.com/childrens-books-site/2013/feb/11/can-children-learn-grammar-from-reading-books
↑ Grant Faulkner, MA. Professional Writer. Expert Interview. 8 January 2019.
↑ https://www.englishclub.com/esl-games/grammar/
↑ https://www.uis.edu/learning-hub/writing-resources/handouts/learning-hub/commonly-confused-words
↑ https://writing.wisc.edu/handbook/style/ccs_activevoice/
↑ https://owl.purdue.edu/owl/general_writing/grammar/pronouns/reflexive_pronouns.html
↑ https://owl.english.purdue.edu/owl/
↑ http://www.quickanddirtytips.com/grammar-girl
About This Article
If you want to improve your grammar, start by reading a variety of material, including children's books, which are designed to help people learn the basics. Go online and play word games that can teach and test grammar skills. If you can, try to write every day by keeping a journal, writing short stories, or even emailing family or friends! Finally, pay attention when other people speak to learn how sentences can be put together. For more suggestions on improving your grammar, including how to avoid common mistakes, read on!  Did this summary help you? Yes No
Reader Success Stories
Rishi Vivekanand Srivastav
May 31, 2017
Did this article help you?
Pathairush Seeda
Jul 19, 2016
Trena Berrier
Jul 8, 2016
Ms. Violet Hope
Jan 29, 2021
John Taylor
Mar 12, 2019
Featured Articles
Trending Articles
Watch Articles
Terms of Use
Privacy Policy
Do Not Sell or Share My Info
Not Selling Info
Don't miss out! Sign up for
wikiHow's newsletter
TOP LOCATIONS
Dallas Fort Worth
Kansas City
Long Island
Los Angeles
New York City
Philadelphia
San Francisco-Bay Area
Washington DC
Loading Page
HIGH SCHOOL
ACT Tutoring
SAT Tutoring
PSAT Tutoring
ASPIRE Tutoring
SHSAT Tutoring
STAAR Tutoring
GRADUATE SCHOOL
MCAT Tutoring
GRE Tutoring
LSAT Tutoring
GMAT Tutoring
AIMS Tutoring
HSPT Tutoring
ISEE Tutoring
ISAT Tutoring
SSAT Tutoring
Search 50+ Tests
Math tutoring.
Elementary Math
Pre-Calculus
Trigonometry
science tutoring
Foreign languages.
elementary tutoring
Search 350+ Subjects
Video Overview
Tutor Selection Process
Online Tutoring
Mobile Tutoring
Instant Tutoring
How We Operate
Our Guarantee
Impact of Tutoring
Reviews & Testimonials
Media Coverage
About Varsity Tutors
FEATURED ARTICLES
5 books to read with your family to celebrate world book and copyright day.
Did you know that World Book and Copyright Day falls on Thursday, April 23? Hosted by the United Nations, World Book and Copyright Day celebrates the joys and connections of reading and literacy. Here are five books to read with your family to join in on the worldwide celebration: 1. Last Stop on Market Street by Matt de la Peña Written by Matt de la Peña and illustrated by Christian Robinson, Last Stop on Market Street chronicles a bus ride through the city with CJ and his grandmother. It's a rainy Sunday. CJ is inquisitive; no question is too big or too small for him. "How come we gotta wait for the bus in all thi ... Read More About 5 Books to Read With Your Family to Celebrate World Book and Copyright Day
What to Know About Coronavirus Changes to the 2020 AP Exams
Are you in the midst of adjusting to home-based learning and wondering what to expect of this year's AP exams? The College Board has your safety in mind and has recently developed a new testing process for students impacted by coronavirus school closures. Here's what you need to know about coronavirus changes to the 2020 AP exams: How has coronavirus changed the AP exam format/process? All 2020 AP exams will utilize a new format to accommodate a test-from-home structure for students. Most of these tests will be 45 minutes in length and will consist solely of free-response questions. In addition, they will only focus on the materi ... Read More About What to Know About Coronavirus Changes to the 2020 AP Exams
8 Books to Read With Your Kids While Social Distancing
As many schools have closed in response to COVID-19 and nearly everyone is social distancing, we're all reworking our routines and reimagining what it means to learn from home. There are excellent online resources for students—a number of zoos and museums have opened their virtual doors, for example. But for an analog break, consider creating a reading list with your child. Here are eight books to get you started. Books to read with elementary school students Reading is built into elementary-age students' school days, and it's important for them to incorporate it into their home learning in order to keep up with fluen ... Read More About 8 Books to Read With Your Kids While Social Distancing
4 Midterm Mistakes to Avoid
Midterm season can be a stressful time. You've made your study guide, attended study groups, and flipped through your flashcards one last time. However, on exam day, there are mistakes students often make when tackling the test. These mistakes can cost you points that may affect your overall grade in the course. Midterm exam mistakes can include poor time management, spending too much time on individual questions, and not showing your work. Your midterm exam grade can be crucial to your success in the course. So set yourself up for success—here are four midterm mistakes to avoid: Midterm mistake #1: Failing to read th ... Read More About 4 Midterm Mistakes to Avoid
How to Stay Focused When You're Working from Home
If you're accustomed to doing your job in an office setting, transitioning to working from home can feel unexpectedly difficult. Often, it's easy to envision how simple working from your home might be. Once you start to do it, however, you may find yourself struggling to stay focused and to keep up with your work at the same pace as you could before. With the uncertainty COVID-19 brings in regards to when you'll return to the office, it's vital to find strategies to thrive while working from home. Here are five: Choose a specific work area It can be tempting to sit on your couch or in bed while working from home. This ... Read More About How to Stay Focused When You're Working from Home
Advanced Placement (35)
Application Essay (17)
Ask an Admissions Expert (79)
Business School (43)
Business School Admissions (54)
Career Advice (66)
College Admissions (250)
College Applications (169)
College Essays (44)
College Experience Interviews (484)
College Interviews (22)
College Life (775)
College Majors (76)
Continuing Education (3)
Education Trends (151)
Elementary School (68)
Financial Aid (5)
Freshman Transition (6)
Graduate School (56)
Graduate School Admissions (65)
High School (331)
Infographic (5)
Internships (18)
Law School (5)
Law School Admissions (20)
Learning and Studying Tips (320)
Learning Differences (4)
Med School Admissions (47)
Med School Experience Interviews (1)
Middle School (94)
Parenting (67)
Parents (74)
Pre Med (40)
Resume (37)
SAT Subject Tests (12)
Scholarships (3)
Science (21)
Student of the Week (1)
Study Abroad (1)
Summer Programs (20)
Teaching (5)
Test Prep (224)
Writing (20)
View All Past Articles
Find the Best Tutors
Features for Creative Writers
Features for Work
Features for Higher Education
Features for Teachers
Features for Non-Native Speakers
Learn Blog Grammar Guide Events Community Academy eBooks Free Grammar Checker
Grammar Guide
Improve Your English Grammar With These Sites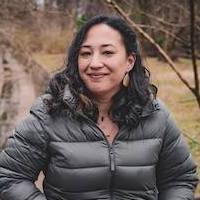 Hayley Milliman
Content Lead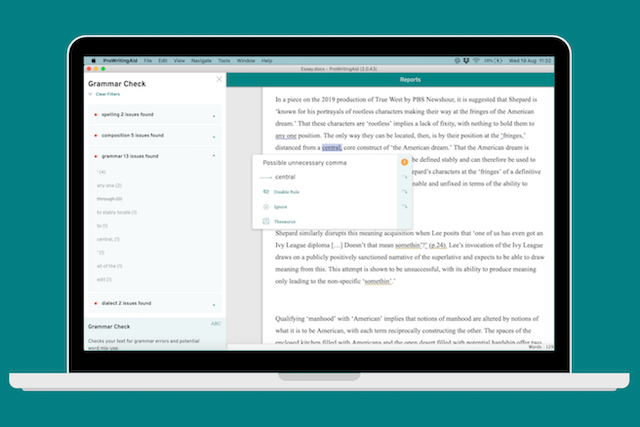 Whether you're a native English speaker or an English language learner, English grammar can be tricky to master. Take the examples below:
The young boy loved cooking, his dog and going outside.
The young boy loved cooking his dog and going outside.
Eek! With the simple omission of a properly placed comma, that sentence goes quickly from cute to macabre.
No matter how long you've been writing, you can always freshen up your grammar skills . Thankfully, there are numerous sites online that exist purely to help you write correctly. Here are 10 of our favorites.
1. The ProWritingAid Blog
2. writing forward, 3. 5 minute english, 4. grammar girl: quick and dirty tips, 5. daily grammar, 6. lousy writer, 7. the purdue online writing lab (owl), 9. english grammar 101, 10. grammar ninja, you can master english grammar.
From quick lessons on commonly misspelled words to in-depth examinations of pleonasms , the ProWritingAid blog is a great place to dive into the intricacies of the English language.
Here, you'll find articles, videos and quizzes that teach and examine common grammatical errors, with plenty of contextual examples to help you learn.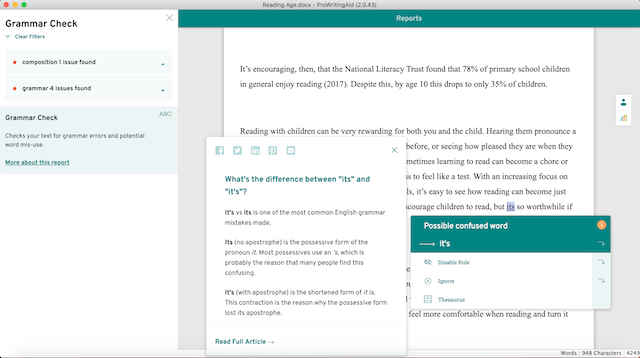 Practice always makes perfect, so once you're done perusing the blog, hop over to ProWritingAid's Editing Tool and input your work. ProWritingAid's in-depth reports will check your work and see how well you've mastered your study.
Try ProWritingAid's free grammar checker for yourself below:
The Writing Forward blog , created by a passionate writer, offers tons of posts on creative writing, grammar and more. The "Grammar Tips" section will walk you through tons of pesky grammar rules, from whether or not you can end a sentence with a preposition to figuring out subject-verb agreement.
The blog also offers great advice about every part of the writing process from plotting to publishing, so be sure to check out the rest of the site's informative content.
What 5 Minute English lacks in style, it more than makes up for in quick, useful lessons. 5 Minute English's lessons are designed for non-native speakers, so they cover some of the trickiest language topics, such as parallel verbs and reflexive pronouns.
Visit 5 Minute English if you're looking for a fast, fun review of some of the most complex and confusing English language topics.
Winner of the 2017 "Best Education Podcast" Award, Grammar Girl (aka Mignon Fogarty) exists to help "you do things better." Like grammar, for instance.
Articles on Grammar Girl cover all sorts of topics (such as the weird history of oxymorons or the meaning of the phrase "in the doldrums") so you can visit to not only brush up on your grammar skills, but get a lesson in English language history. The articles are snappy and fun to read, so you don't feel like you're engaging with boring material.
A grammar guru, style editor, and writing mentor in one package.
A self-described "fun, convenient way to learn grammar," Daily Grammar is a comprehensive teaching tool for anyone needing to polish up their English grammar skills.
Daily Grammar is more a course curriculum than a blog, with over 400 free lessons and over 80 free quizzes for you to learn and then test your knowledge. You can visit the site to access topics or have them delivered to your inbox through their complimentary email service. By visiting Daily Grammar, you'll be on your way to grammar mastery in no time.
Lousy Writer's main goal is to help you become a better writer, fast. Lousy Writer focuses on how to communicate effectively by breaking down word usages and sentence construction into clear, easy-to-understand tips.
Of particular use on Lousy Writer are the cheat sheets, which help you understand tricky concepts like possessive nouns or homonyms. These cheat sheets are great refreshers on difficult topics for English language speakers and English language learners alike.
The Purdue OWL (Online Writing Lab) offers over 200 free resources on writing, teaching writing, grammar and mechanics, English as a Second Language, and style guides. Sponsored by Purdue University, this website is a great resource for people looking to teach and learn.
In addition to their grammar lessons, you can find formatting guides for styles such as MLA and APA, as well as suggestions on how to avoid plagiarism in your work.
One of the best ways to learn English grammar is to hear English being spoken aloud. FluentU's library of real-world English houses videos that are timely, fun, and useful for people looking to master the English language.
While FluentU does have a subscription fee, you can access a limited free trial to see if you like the service and find it useful before deciding to commit to pay.
Are you one of those people who simply loves learning from a textbook? If so, English Grammar 101 is the site for you!
English Grammar 101 is basically a grammar textbook, only digital, so you don't have to worry about hurting your back lugging it around every day. You'll go through hundreds of in-depth lessons on everything from nouns to capitalization, with quizzes, reviews, and tests for each topic to assess your mastery.
Who says learning grammar can't be fun? With Grammar Ninja , you'll play games that help reinforce the grammar rules you've been learning.
Playing games is one of the best ways to improve your understanding and mastery of concepts, and grammar is no exception! If your eyes are going a bit crossed after studying one of the more serious lessons, pop on over to Grammar Ninja for an exciting, refreshing take on the same concepts.
No matter how tricky or frustrating it might seem, you can master English grammar! The free resources listed in this article will help you become a stronger writer in no time.
Have we missed one of your favorite sites? Tell us in the comments!
The ProWritingAid Youtube Channel has loads of grammar tips and tricks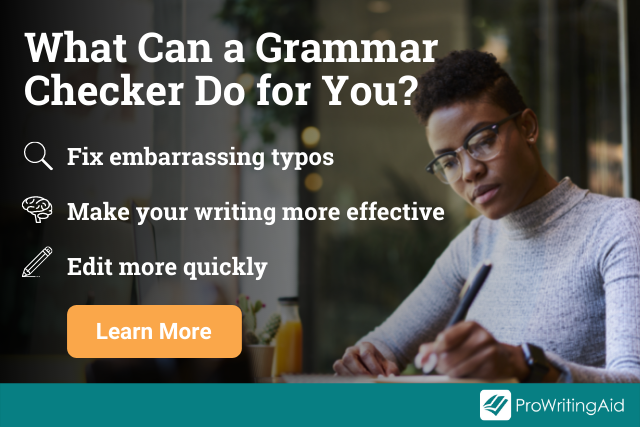 Hayley is the Head of Learning at ProWritingAid. Prior to joining this team, Hayley spent several years as an elementary school teacher and curriculum developer in Memphis, TN. When Hayley isn't hunched over her keyboard, you can find her figure skating at the ice rink or hiking with her dog.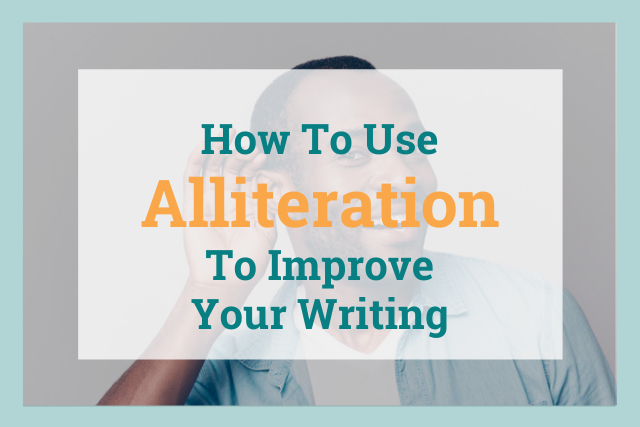 Learn everything you need to know about grammar.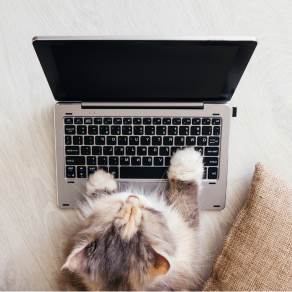 Great Writing, Made Easier.
A grammar checker, style editor, and writing mentor in one package.
Try it for free today.
Drop us a line or let's stay in touch via :
Find tutors
Group classes
Preply Blog
English grammar
How to improve English grammar: Learn 10 Simple tips to boost your grammar skills
1. pay attention to apostrophes, 2. always use a comma after introductory phrases or prepositional phrases., 3. memorize as many heteronyms (homophones) and suffixes as possible., 4. understand the articles, 5. understand the concept of "appositive.".
6. Use a comma to separate the words that, who, and which
7. Remember: A semicolon replaces a period and separates two independent clauses.
8. learn the difference between countable and uncountable (noncount) nouns., 9. work on enlarging your vocabulary, 10. check your spelling and read over what you write in english, how to remember english verb tenses: expert advice from bob the canadian, what are some common grammar mistakes, how do i check my grammar mistakes, in this article, you'll find ten tips that can help you improve your english grammar and feel more confident in the future..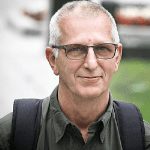 When we learn English, we run into a lot of confusing things when it comes to grammar. Often we don't understand certain things that native English speakers say because they simply don't exist in our native language.
But don't despair!
In this article, you'll find ten tips that can help you improve your knowledge of English grammar rules, and one bonus piece of advice about how to memorize verb tenses from YouTube teaching expert, Bob the Canadian.
Check out our online English grammar classes!
10 Tips on How to Improve English Grammar
Let's get started…
Don't ignore this important punctuation mark, because the apostrophe is used to form contractions as well as the possessive case (for example, sister's book, John's son). If you omit the apostrophe, you can easily change the meaning of words: its – it's , their – they're . Be careful!
It sounds like it makes no sense, but in fact, it is extremely simple. The prepositional phrase is a word combination, the main element of which is a preposition. Usually, the prepositional phrase begins with a preposition and ends with a noun or pronoun.
Here are some examples:
Under the pile of clothes, we found his wallet.
After a hard day at work, Jean loves to relax in the backyard.
Words such as too – two , your – you're , accept – except are homophones, words that are pronounced the same but spelled differently. It is very important to know how to form new words in English and which suffixes to use. For example, the suffix –able can be added to the root word fashion able ; the word can exist without a suffix. The suffix –ible is used when a certain word has no meaning without it: divis ible .
In English, there are two kinds of articles, definite (the) and indefinite (a/an). Remember that a/an is used when referring to something in general, and the when referring to something specific.
Someone called a doctor.
Someone called the doctor living the next door.
In essence, an appositive is a noun or pronoun set beside another noun or pronoun to explain or identify it.
It's a convenient way to add details to a sentence. The term "appositive" is derived from a Latin word that means "placing near," and an appositive usually appears immediately after the word or phrase that it identifies.
He was a Hindu, a puny wisp of a man, with a shaven head and vague liquid eyes.
6. Use a comma to separate the words that , who , and which
But do this only if the phrase contains nonessential information that could be omitted from the sentence without the sentence losing its basic meaning. Let's take a look at examples.
No one trusts politicians who lie.
Mr. Trout, who is wearing the red shirt, announced his mayoral candidacy this week.
A semicolon can separate two sentences or independent clauses within a complex sentence. Semicolons are often found in fiction writing in English.
The family had never seen Mrs. Baker so mad; everyone thought the maid was going to have a heart attack.
The English word many is used with countable nouns , for example, dress , house , car , etc., and the word much is used with uncountable nouns , for example, money , snow , time , etc. The phrase a lot of can be used with both countable and uncountable nouns.
In order to enlarge your English vocabulary , read more books, magazines, and newspapers. You may also want to consider taking one of many online English courses to strengthen a wide range of skills. 
"In order to improve the mind, we ought less to learn, than to contemplate." – Descartes
You can use an online spell-checker program to check your spelling.
One problem lots of our students have when learning English is knowing when to use which tense. Even if you have learned the rules of forming sentences to describe the past, present and future, it is extremely easy to mix them up. We asked an expert, Bob the Canadian , for some advice on this. If you don't know him, Bob is a high school teacher from Ontario who makes excellent YouTube videos for those learning English. His channel has over 460,000 subscribers! Here's what he had to say: 
"It can be really helpful to memorize the trigger words that assist you in your mind when you are talking. If you're learning the past tense , for example, practice sentences that start with "yesterday" or "last week" or "last year". This will help you remember that whenever you say "yesterday" you need to talk in the past tense. If you make a list of these trigger words, and then really practice using them, eventually your brain will memorize the tenses. Do that with words like "today" for the present tense, and words like "tomorrow", "next week", "next year" for the future tense .
If you practice those little triggers a lot, then after a while, they will become subconscious. That would be my biggest recommendation. When you learn verbs in different tenses, make sure you're thinking about  "How would I form a sentence using this? What would a trigger word be?"
For more great insights from Bob, check out our Q&A interview with him here.
Feeling inspired? Check out our guide to how to learn English  and our business English grammar courses .
FAQs about how to improve English grammar
There are many grammar mistakes commonly made by English learners and native speakers alike. Comma splices, the use of too many adverbs or prepositions, using the passive rather than the active voice, using "it's" instead of "its" (or vice versa), mixing up "they're," "there," and "their" are all frequent (and avoidable) mistakes.
One of the most useful tools you can use to improve your grammar is an online grammar checker. These tools allows you to input text into a window and will highlight potential errors in your grammar. While not foolproof, these tools can help you with the basics.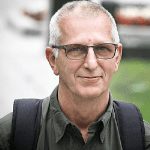 Larry has been teaching English as a Foreign Language since 2008. Having spent 30 years as a British policeman, he teaches English not as an academic but as a communicator. He has degrees in Psychology, IT, Accounting, and English. Larry has experience in teaching IELTS, CAE, CPE, and Business English (including Accounting, Logistics, and Architecture).
Find your tutor
Choose your favorite tutor to take lessons with
Select your classes
Find lessons that match your level and goals
Related articles
The best English grammar classes for adults in 2023
We have researched the best online grammar classes for adults and created a list so you can easily compare price, pros, cons and features.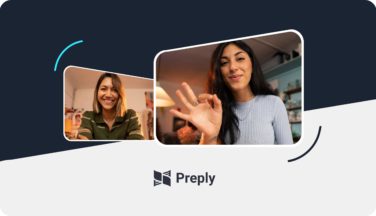 Zero conditional in English: What it is and how to use it
This easy-to-understand guide will explain the zero conditional, present examples in context, and provide exercises to test what you've learned.
Prepositions: a simple guide for how to use in, on & at
A clear description of when to use the prepositions in, on, and at with regard to time and place, including guidelines and examples.
WRITING SKILLS
Improving Grammar
Search SkillsYouNeed:
Writing Skills:
A - Z List of Writing Skills
The Essentials of Writing
Common Mistakes in Writing
Introduction to Grammar
Improving Your Grammar
Active and Passive Voice
Punctuation
Gender Neutral Language
Figurative Language
When to Use Capital Letters
Using Plain English
Writing in UK and US English
Understanding (and Avoiding) Clichés
The Importance of Structure
Know Your Audience
Know Your Medium
Formal and Informal Writing Styles
Note-Taking from Reading
Note-Taking for Verbal Exchanges
Creative Writing
Top Tips for Writing Fiction
Writer's Voice
Writing for Children
Writing for Pleasure
Writing for the Internet
Journalistic Writing
Technical Writing
Academic Writing
Editing and Proofreading
Writing Specific Documents
Writing a CV or Résumé
Writing a Covering Letter
Writing a Personal Statement
Writing Reviews
Using LinkedIn Effectively
Business Writing
Study Skills
Writing Your Dissertation or Thesis
Subscribe to our FREE newsletter and start improving your life in just 5 minutes a day.
You'll get our 5 free 'One Minute Life Skills' and our weekly newsletter.
We'll never share your email address and you can unsubscribe at any time.
Our page Grammar: An Introduction explains that grammar is the way in which sentences are constructed. It describes the different types of words in English, and how these are put together into sentences. This page builds on that, to describe some of the more complex issues in English, and particularly those that are often used incorrectly.
It also provides some tips to help improve your grammar. It will therefore help you to write with more fluency and confidence, and make fewer grammatical errors.
First, Second and Third Person, Singular and Plural
Our page Grammar: an Introduction introduced nouns, or naming words, and verbs, action words.
Both nouns and verbs may be expressed in different forms, depending on the point of view of the speaker.
These forms are known as the first, second, or third person.
First person is where the speaker is talking about themselves, using the form I or me.
Second person is where the speaker is talking directly to another person, using the form you.
Third person is where the speaker is talking about someone else, using the form he, she or it.
These three forms may also be in either the singular or the plural (one person or several). For example, the first person plural is we or us , and the third person plural is they.
Similarly, other nouns and verbs may also be used either in the singular or the plural.
A singular noun is a word for just one thing. For example, cat, dog, or child.
A plural noun is used for more than one thing, such as cats, dogs, children.
Forming plural nouns
Forming a plural noun from a singular is sometimes straightforward.
Many are simply the singular form with an added 's' on the end, for example, dog/dogs, car/cars and monkey/monkeys.
In other cases, the same approach is used, but the spelling changes slightly, to add an e before the s. This form is used chiefly when the singular word ends with a vowel or vowel sound. For example, tomato/tomatoes, pony/ponies.
Others take a slightly different form with an alternative suffix, such as child/children.
Some are simply irregular, for example, deer/deer, mouse/mice, or goose/geese. Unfortunately, with these, there is no substitute for knowledge.
Singular and plural nouns may also take different verb forms, especially with irregular verbs.
For regular verbs, such as to walk, or to talk , the form varies only slightly:
I walk, you walk, he/she walk s , we walk, you walk, they walk.
However, irregular verbs, such as the verb to be , take very different forms:
I am, you are, he/she is, we are, you are, they are.
The incorrect use of the singular and plural, and especially not matching the verb and noun, is a common grammatical mistake.
Quick activity:
What is wrong with the following sentence:
'There is lots of good singers in the choir.'
The sentence should read: 'There are lots of good singers in the choir.'
In the first sentence, the word is (the singular verb) is being used for a plural ( lots of singers ).
Instead, the use of is and are should be consistent within both the sentence and the whole paragraph.
The verb form must relate to the noun with which the verb is connected.
Indefinite and Definite Articles
Two other items of grammar that are often used incorrectly are indefinite and definite articles.
Both definite and indefinite articles are associated with nouns, but have very different meanings.
The indefinite or general article is a (an). It indicates any person or thing, such as a boy, a horse, or an anorak.
The definite article is the . It indicates somebody or something specific, a particular example of the noun being used, such as the girl, or the beach ball.
In general, in writing, you need to be consistent with your use of the definite and indefinite article. To use the boy in one sentence and a boy in the next is confusing to the reader. It will not be clear if you mean the same boy or a second boy. If you use a different article, the implication is often that you are talking about a different person or object.
Contractions
Contractions and abbreviations are words or phrases that are shortened into a different form.
Contractions are new words formed by taking out one or more letters from another word . Examples include didn't for did not , can't for cannot , and it's for it is .
Abbreviations include any short form of a phrase, although they often take the initials of the main words in the phrase . Examples include RSPB for The Royal Society for the Protection of Birds, or WHO for World Health Organization.
Acronyms are new words made from abbreviations . The key difference between acronyms and abbreviations is that acronyms are pronounced as a word, rather than a set of initials. Examples include NASA and AIDS.
In formal writing, you should avoid using contracted or abbreviated words.
There is one exception: it is fine to use them in dialogue or directly reported speech. At all other times use the full word(s) such as cannot, could not or it is.
For example:
He said "I can't swim"
is correct because you are directly quoting speech. However, if reporting this statement, you would write
"He said that he could not swim".
Tips to Help with Grammar
Grammar is usually learned as you learn a language. However, that does not mean that every native speaker has perfect grammar. In English at least, children are generally taught grammar in school to formalise their learning, and ensure that they understand the rules of the language. However, grammar is still hard, and not always intuitive.
Some tips to help improve your grammar include:
Try reading your written work out loud to yourself.
Most of us can hear when a collection of words is a logical sentence, because it sounds complete. If there is a grammatical error, the sentence will not read correctly. This is often easier to appreciate in spoken language than when something is written down.
Ask a friend to read your work over
It may help to ask a friend or colleague to read your work. Non-native speakers should always do this before submitting any formal work. It is often easier to spot errors in someone else's work, because you do not know what they intended to say.
Use the tools available to you
If you use a computer, most have a 'grammar check' built in. Grammatical errors are automatically highlighted. If you are unsure how to correct the error, use the right click on your mouse and an alternative way of writing the sentence will be displayed.
Computer doesn't always know best
Computers work from a set of rules. The built-in grammar check is good, but it is not infallible. You need to use your common sense and knowledge of grammar to decide whether the computer's suggestion is acceptable, or even right.
However, even if the computer is wrong in grammatical terms, it may be highlighting a point that could be confusing for your reader. Even when you are happy with the grammar, it may be better to rephrase the sentence for clarity.
A Lifelong Skill
The use of good grammar is a skill that you can develop and use throughout your life.
If you are having problems using grammar correctly, you can try reading a basic grammar book or completing grammar exercises. You may also want to test yourself using one of the online grammar quizzes available.
Continue to: Spelling Punctuation
See also: Formal and Informal Writing Styles Gender-Neutral Writing Writing in Plain English
15 Ways to Improve Your Writing Skills Dramatically

Learning a variety of tricks to improve writing skills isn't as difficult as you may think. We've put together a list of steps to help you make dramatic improvements to the quality of your writing in short order.
Becoming a better writer takes practice, and you're already practicing. No, seriously—you write a lot. Even if you don't think of yourself as a writer, you put thoughts into text more often than you realize. At the very least, you write emails —a lot of emails—post on social media, make updates to your résumé and LinkedIn profile , and message your friends. If your job requires it, you also create things like reports, presentations , newsletters . . . it's a long list.
Here's a tip: Want to make sure your writing shines? Grammarly can check your spelling and save you from grammar and punctuation mistakes. It even proofreads your text, so your work is extra polished wherever you write.
Give your writing extra polish Grammarly helps you communicate confidently Write with Grammarly
So, you're already writing. Now, to improve writing is just a matter of becoming conscious of the things you can do to give your text more structure and make your copy crisp and readable with a conversational style.
Give your writing structure
It's fine to rattle off a stream of consciousness when you're writing in your journal, but if you actually want to communicate with others you'll need to bring some order to those rambling thoughts. Here are some tips.
1 Make sure you're clear on the concepts you're writing about.
Albert Einstein said, "If you can't explain it to a six-year-old, you don't understand it yourself." Before you start writing, take a moment to mentally explain the concept to the six-year-old who lives inside your head. (We all have one, don't we?) If your writing goal is to achieve a specific result, ask yourself what that result should be. Before you dive into writing, have a clear purpose. Then stick to it.
2 If the message is complex, outline it.
It doesn't take much thought-organizing to compose the average text message, but if you're writing something more complex, with multiple angles, questions, or requests, get all that stuff sorted before you sit down to write. Making an outline , or even just some quick notes about the topics you want to cover, can save you time answering clarifying questions later. 
3 Anticipate your readers' questions.
Improving writing involves putting yourself in your readers' shoes (you could call it empathy ). Do they have enough context to understand what you've written for them? If not, fill in the blanks. But . . .
4 Don't over-explain.
If you've taken the time to organize your thoughts in advance, you should be able to keep things simple. The idea is to give readers just enough to understand what you're communicating without overwhelming them with trivial details. If you find yourself getting in the weeds with more details than you need, look at each piece of information and ask whether it's essential to help your reader understand your message. If not, get rid of it.
Write with confidence. Real-time writing feedback, wherever you need it. Get Grammarly
Tighten your writing
We sometimes write like we talk, and that can be a good thing. It keeps our writing conversational (more on that in a moment.) But rambling, wordy writing makes your text hard to read, and it can make you sound as though you lack conviction. Start practicing these tips to improve your writing skills.
5 Go easy on the prepositional phrases
When I was a neophyte writer, someone showed me how prepositional phrases made my writing unnecessarily wordy and complex. It was an epiphany!
Prepositions aren't difficult to understand, but the concept does require some explanation. Get smart about prepositions here , and then try to simplify them whenever it makes sense. Your writing will get a much-needed clarity boost.
6 Eliminate the filler words and phrases
Some words show up in our writing all the time, and yet they don't contribute much of anything. Although these filler words and phrases sometimes add color or even meaning, most of the time they contribute nothing but clutter. Here are thirty-one of them you can eliminate right now.
>> READ MORE: How to Ensure Your Writing Is Concise and Clear
7 Don't pad weak words with adverbs.
Adverbs —those words that often end in -ly—modify verbs and sometimes adjectives. They're okay once in a while, but when you find yourself using them all the time, you're probably making weak word choices. Instead of "ran really fast" write "sprinted." Was something "extremely funny"? Nah, it was "hilarious." The scenery may have been "very beautiful," but your writing's going to shine if you refer to it as "gorgeous," "lush," "verdant," or "bucolic."
Make your writing more conversational
8 stick with simple words..
Bestselling author John Grisham said, "There are three types of words: (1) words we know; (2) words we should know; (3) words nobody knows. Forget those in the third category and use restraint with those in the second." There's a difference between having a rich vocabulary and dropping million-dollar words into your writing just to show off. Unless it's your intent to be poetic, keep your language simple and direct.
I'm certain sure you are able to can deliver the quality of work we're looking for. Let's discuss talk about it in our meeting next week.
9 Use contractions.
English speakers use contractions —you're, I'm, we're, they're, can't, didn't. Your writing will sound stiff and formal without them. For example:
I am sure you are able to deliver the quality of work we are looking for. Let us discuss it in our meeting next week.
Now, let's add some contractions. Doesn't this sound less stuffy?
I'm sure you can deliver the quality of work we're looking for. Let's talk about it in our meeting next week.
10 Try transcribing yourself.
Record yourself talking. You can learn a lot about conversational writing using this one weird trick! (Sorry, Buzzfeed, we tease because we care.)
Try transcribing a conversation you've recorded (with the other person's permission, of course). Transcribe a couple of minutes of the conversation word-for-word. Then, fix or remove any false starts and remove filler (um, uh, like, you know)— et voila! —you've got yourself some conversational writing. The process of transcribing and editing will help you learn what to do and what not to.
11 Throw away the grammar rule book . . . within reason.
We, the Grammarly team, give you permission to start sentences with conjunctions . And (see what we did there?) unless you're writing something formal, we're perfectly okay with you ending some sentences with prepositions. 
12 Keep your sentences simple.
Literary greats can write long, complex sentences with flair. Why not you? Well, for starters you're probably not trying to write like Tolstoy, Nabokov, or Faulkner. Short, less complicated sentences are easier to read. Keep it simple, silly! But do vary your sentence length so your writing has a nice flow.
13 Read it out loud.
Speaking of flow, reading your writing aloud can help you determine whether it flows smoothly. If it sounds choppy and clipped, add a few longer sentences to break up that steady, monotonous beat. If you find yourself stumbling over parts, you've probably found an overly complex sentence that needs rewriting. 
14 Infuse your personality into your writing
Letting your personality shine through is the best way to develop a writing style. Use the phrases and slang that you would normally use (within reason). When it's appropriate, throw in a relevant personal anecdote. In all but the most formal or professional writing settings, be yourself when you write.
15 Practice, practice, practice!
The ultimate way to improving writing is to learn what weakens it in the first place, and then set your mind to fixing (and eventually preventing) the glitches. The more you write, edit , and proofread, the better you get at it.
Here's a tip: You don't have to guess whether you're using certain words correctly or breaking  grammar rules in your writing. Just  copy and paste your writing  into our Grammar Checker and get instant feedback on whether your sentences have misspellings, punctuation errors, or any structural mistakes.