HOW TO DESCRIBE YOUR FAMILY IN FRENCH
Post author: Elvis Fiati
Post published: August 11, 2018
Post category: WRITTEN LESSONS
II./ Knowing how to describe the structure of your family in French To describe the structure of your family in French, you need to follow the guidelines below: 1. Ton nom (your name). Here, you need to mention your name in any of the following formats:  Je m'appelle Elvis Fiati. Mon est Fiati, mon prénom est Elvis. (My name is Elvis Fiati. My surname is Fiati, my First name is Elvis)  Je me nomme Elvis Fiati. (I am by name Elvis Fiati)  On m'appelle Elvis Fiati. (I am called Elvis Fiati)
2. Ton village natale (your hometown) Here, you need to talk about where you come from as shown in the example below:  Nous sommes de Hohoe dans la région de la Volta du Ghana.  Nous venons de Krobo Adumase dans la région orientale du Ghana.
3. Combien de membres comprend ta famille (how many members is your family made up of?) In this case, you need to mention the number of members in your family depending on the type of family (nuclear or extended) you want to describe as shown in the examples below:  Ma famille comprend neuf (9) membres. (my family is made up of 9 members)  Il y a neuf membres dans ma famille. (there are 9 members in my family)
4. Nomme les membres de ta famille (name the members of your family) Here, you need not to mention their real names but who they are to you (your relationship with them). See the example below:  J'ai un frère, deux sœurs, mes parents, ma grand-mère, mon oncle, ma tante et moi-même (I have a brother, two sisters, my parents, my grandmother, my uncle, my aunt and myself)
5. Tu aimes ta famille? Pourquoi? (do you like your family? Why?) Here, you need to say whether you like your family or not and state why you do or do not like your family. See the examples below.  J'aime ma famille parce que nous sommes courageux et gentils. (I like my family because we are courageous and kind)  Ma famille est riche et honorée dans ma localité. J'aime bien ma famille. (My family is rich and honoured in my locality. I really like my family) III./ Write an essay on the topic "ma famille" (my family) Ma famille Je m'appelle John Mahama. Je suis de la famille Mahama. Nous sommes de Bole Banboi dans la région du nord au Ghana. Il y a cinq (5) personnes dans ma famille: Mr et Mme Mahama, mes parents, mon frère ainée Ibrahim Mahama, ma sœur Alima Mahama et moi-même. Nous habitons à Accra. Mon père et ma mère ont soixante-dix (70) et soixante-cinq (65) ans respectivement. Ibrahim a trente-huit (38) ans, Alima a vingt-cinq (25) ans et moi j'ai trente-cinq (35). Mon père est docteur, ma mère est comptable, mon frère est ingénieur, ma sœur est commerçante et moi-même je suis cultivateur et politicien. Notre plat favori est la Banku avec la sauce de gombo. Nous sommes chrétiens donc nous allons à l'église chaque dimanche. Mes parents dont riches et bien honorés dans la société et nous les enfants sommes très respectueux. J'aime beaucoup ma famille.
Try Yourself With This Exercise In not more than 180 words, describe your family to a friend in French. Thank you for reading. Kindly share the lesson for others to also benefit from it. Do you have a suggestion or contribution to make? Kindly drop it in the comment box. Merci. © THE FRENCH MASTER GH – 2018 All Rights Reserved
Elvis Fiati
You might also like.
ways of greeting in French – la salutation
INDEFINITE ARTICLES IN FRENCH
Colors in French – Les couleurs
How to write an informal letter in French – La lettre informelle
professions in french – les professions
INTRODUCING SOMEONE IN FRENCH
Alphabets in French – Les Lettres de L'alphabet Français
The days of the week in French – Les jours de la semaine
English French Dictionary
Double click on any word on the page or type a word:

Free Essays
Citation Generator
"A short essay on my family in french" Essays and Research Papers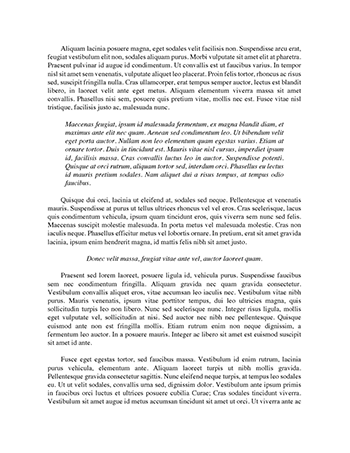 Short French Revolution Essay
Another problem for the third estate was the lack of food. The women of paris were very mad because the children were starving. The women marched to Versailles. Versailles was the kings palace. When they got there they kidnapped the king and his family . After overthrowing the king a man named max Robespierre decided to destroy anyone who opposed the revolution. He killed enemies of the revolution with the guillotine. He killed over 40'000 people. This was called the reign of terror. The reign
Premium French Revolution Louis XVI of France American and French Revolution - Short Essay
American and French Revolution The things I knew about the American and French Revolution or the so called "Revolutionary War": The American Revolution was an upheaval during the last half of the 18th century in which the thirteen colonies of North America joined together to break free from the British Empire; which' in turn' combining themselves to create the United States of America. While' the French revolution was a period of radical' social and political upheaval in France that had a lasting
Premium United States United States Declaration of Independence Thirteen Colonies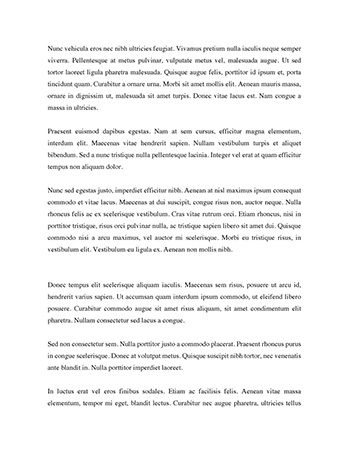 Blended Families - Short Essay
examples of how people are coping with being divorced with children. It also goes into how families are integrating new partners in the lives of their children while keeping both parents involved. In the textbook (pg 380-381) it gives information about Who Divorces? Divorce & Children and then goes into Remarriage & Blended Families . To understand how a family gets to the point of being a blended family – one need to ask why people divorce. The most interesting point is that research suggests
Premium Family
My Family History Essay
My Family History Many individuals immigrate to The United States of America (U.S.A) for many reason as a family or alone. Not knowing what to truly expect in America follow someone else's advice that life is prosperous for one's family or one self. My family's journey is no different from other immigrant families who settle in America' but the reason as to why people flee from their home country are very unique. As my family's journey embarked' my mother's family was forced to leave Nicaragua by
Premium Family Mother Father
my hobbies in french
Hi my name is (enter you name) and I am going to talk about the difference between the French and English school. In the morning as I wake up the first thing that I do is to brush my teeth and my hair and thereafter to get ready I wear a pair of black trousers' black socks and a pair of black shoes. Also I have to wear a white shirt with a red' black and gold tie. I also have to wear a black cardigan and a black blazer. Whereas in the French schools' you do not have to wear school uniforms at all
Premium Education South Africa Germanic peoples
French Bread Short Story
The day my father leaves to deliver French Bread he doesn't return. I walked outside and saw him lying in the middle of our dirt road. I ran up to him and tried to help him get up. He said " I am weak and I have a rosy red rash around my neck with an egg-sized swelling in my armpits". I ran inside to get mother but she had the same thing. The next thing I did' was run to town. When I got to town' I stopped to get some water when I noticed that the lady next to me was dead. I was startled.
Premium Black Death
management. A hard working people have not their personal time' because they spent most of time doing their job. They usually start job in the early morning and do it until night. Moreover' this problem causes a numerous influence in the family man. The relationship in their family will be quite distant so far' because the parents pay more attention to their job than take care their children. On the other hand' it brings about the enormous negative effects in term of health. There are many disease that are
Premium Gastroesophageal reflux disease Asthma English language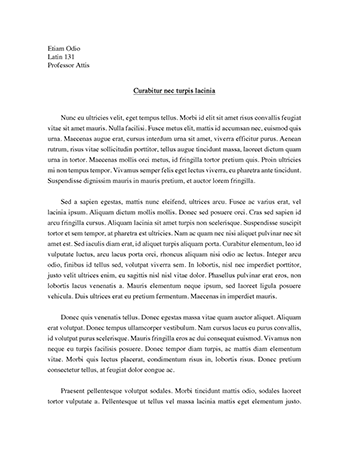 Short Essay On My Literacy
My literacy started even before I was born. My mom was a big advocate for reading and writing so I had no choice but to enjoy it. My mom even got my name from a book she read just months before I was born. She was really enthusiastic about reading and still is to this day. Her and my aunt would constantly read to me hoping I would pick up a passion for reading like they did. I started reading at age three and writing at age four. I remember always seeing my mom reads these big books in a matter of
Premium Writing Family Writing process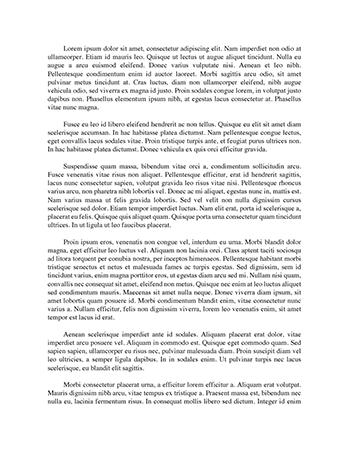 My Family Value - Essay
English 101 25 June 2012 My Family Value Without family where do we learn values from? We are not born with values' but learn values from our families . All my values developed from my family ' and as I grew into an adult' I made them my own values. As a child' one is dependent on his or her family for emotional' physical' and mental support. The way a person values things is determined by one's upbringing. Family is the most important value to me. Without my family ' where would I be? How would
My Family Heritage Essay
A major part of my life has been centered around my family . The many holiday get-togethers and birthday parties with homemade ice cream and chocolate cake bring back some of my earliest memories. The older I become' the more I realize I would like to share the feeling of community I felt when I was with family to the other people in my life. One way I was able to do this was through volunteering. Probably the earliest and most consistent way I have volunteered is by taking care of neighbors'
Premium Family Christmas Dog
My Family History - Essay
Douglas Douglas 1 2-6-12 My family history "In all of us there is a hunger' marrow deep' to know our heritage - to know who we are and where we came from. Without this enriching knowledge' there is a hollow yearning. No matter what our attainments in life' there is still a vacuum' emptiness' and the most disquieting loneliness." –Alex Haley This quote explained to me the importance of my grandparent's legacy and their history. A long twisting family tree inspires one who does not know
My Family First of all I'd like to introduce myself. My name is _____________. I am ____ years old. Now' I'm a student in grade........ at Banpakdong School. Today' I am going to talk about my family . It is very interesting topic to talk about. I'm sure all of you have family ' right? I'm sure you do. Almost everyone has a family . Family usually consists of Dad mom son and daughter. Also my family ' there four people in my family . Firstly' my dad' Mr. ไวพจน์ คาดีวี' He is a motorbike
Premium Mother Family Father
In my family ' I have the clash of two different worlds. My dad's family is loving' stable and steady as a rock. They cry with me when I am sad and rejoice in my accomplishments. I have no doubt that they have read every article that I have written to date and probably have them printed out and tucked away in a pride of place . Most of all' I know that I can trust them. Another side of my family is the other extreme. They are a dysfunctional family not by choice' but rather by default. They would
Free Dysfunctional family Family
you already know' is about my family . My family is a nuclear family (a couple with their unmarried children) of five. They are:  My father' Jai Chand Prakash (Aged 40)  My mother' Reshmi Babita Prakash (Aged 36)  Myself' Raina Prakash (Aged 14)  My little sister' Neha Prakash and (Aged 13)  My brother' Jash Prakash (Aged 4) These are the Prakash Family members. There is also a family tree on page 4 for better understanding. My family resides in a house in Wainisasa
ilyMy Family I may not have a perfect family but I treasure them more than anything in this world because they are God's Greatest and Priceless Gift to me as I am to them. My family consists of four people. They are my parents' my younger brother and me. My Mother belongs to the Cortes Clan and my Father from the Belaguin's. My father is self employed and my mother is a businesswoman but more of a housewife. My younger brother is 8 years old' he is in the Second Grade in Elementary School
Family is where love begins and never ends. Having someone to love is family . Having somewhere to go is home and having both is a blessing. My family unlike others is small. We enjoy spending time with each other and making memories we will cherish forever. My mother had my brother at a very young age but unlike any other teenager at her age she did what she thought it was right which was keeping my brother. Since that day my mother has worked very hard to provide for me and my siblings. A year ago
Why Is Family So Important? | Document Processing – BN 1228 | | | | Daisy Martinez | 4/16/2013 | | E ver heard the saying' "blood is thicker than water"? If yes' you know it means no bond is tighter than your family . In our families we love' serve' teach' and learn from each other. We share our joys and our sorrows. Family ties may bring us difficult challenges' but they also give us strength and some of our greatest happiness. Through my own personal perspective' if
Premium Family values Family If You Have to Ask
Vacation Bible School in July. I never missed going to one of them while I was a kid. My family had been going to our old Baptist church faithfully every Sunday and every Wednesday ever since I can remember' many times having to walk to the church because we had no transportation. I was small' no more than 5 years old. My brothers were 3 years' 7 years and 13 years old. My youngest sister was only a baby. My mother was very young' 32 maybe' and already a
Premium Christianity Piano Christian terms
What is a family ? I love my family and I don't want to be a part of another family because every family is special. I don't want to change it to another because as I already said every family is special and everybody should love their own family no matter what because it's the most important thing they have and they should respect it. A family is a group of people who will always love and understand each other no matter what. A family is when there is a cake and you will have to share
Free Family English-language films Mother
Families play a fundamental role in the lives of children. More than any other group of people' families can provide children with a sense of belonging based on bonds of love and support' connections with the community' a foundation on which to grow and develop through positive attachment' opportunities to develop proactive problem' solving skills' clear boundaries and expectations. My family consists of four people. There's my father' my mother' my sister' and of course' me. I have nuclear family
American Revolution
Black Death
Christian terms
Christianity
Debut albums
Dysfunctional family
English language
English-language films
Family values
A short essay on republic day in hindi
A short example of a compare or contrast essay
A short history of nearly everything by bill bryson
A short history of reconstruction eric foner
A short illustration paragraph
A short measure of transformational leadership
A short opinion survey on what influences consumer buying behaviour carried out by you from a sample of students at gsm london
A short psychological journey reading a little cloud
A short speech on terrorism
A short story based on the theme idealism
French Family Guide: Talking About Your Family in French
Your romance with a lovely French local has gained momentum and the time has come for one of the most terrifying milestones of 'serious' relationships: meeting your mother-in-law. Whether she's a gatekeeper mom or just genuinely interested in her daughter's "one and only," chances are, you'll be asked a lot of questions that will make you say: "Damn, how do I say mother in French? Or father or family in French?"
When meeting your parents-in-law, or any random person before a work meeting or over a beer, the trick is to find some common ground and get the other person to talk about something they can relate to. Hence, before you get to know a person and learn about your common interests, talking about their family or yours is a highly effective icebreaker.
Besides, have you ever noticed how often our relatives randomly pop into seemingly unrelated conversations? "My wife this," "My mother that," "My brother has the same thing," and "My cousin has done that too!" As soon as you get comfortable with the vocabulary and the basic structures, it will unveil a whole lot of conversation opportunities and a wealth of follow-up questions to keep it going!
Learn how to describe family in French with FrenchPod101's guide to family in French for beginners, and never lack the proper word again!
Table of Contents
French Family Vocabulary: Complete Family Word List
Beyond the Blood
How to Talk About Family
The French Family is Changing Rapidly
How FrenchPod101 Can Help You Learn More French Vocabulary
1. French Family Vocabulary: Complete Family Word List
Before we get to talk about our family or inquire about somebody else's, we're gonna need some serious vocabulary! But don't worry about the size of the list, just pick and remember whichever ones apply to your situation and the ones you're typically going to ask about (siblings, kids?). You'll learn the rest in due time as you continue talking about family in basic French.
1- The Inner Circle
Here are the most basic family members in French, the ones you'll likely talk the most about.
/!\ Do not confuse mon parent , meaning "my relative," and mes parents meaning "my parents.
Un parent meaning "a relative," and des parents meaning "relatives," both refer to relatives of any kind, while mes parents (possessive plural) means: "my parents" (in the sense of: mother and father).
Je vais voir mes parents. "I'm going to see my parents."
J'ai des parents dans la région. "I have relatives in the region."
Comment vont ses parents ? "How are his parents doing?"
Tu vis chez tes parents ? "Are you living with your parents?"
Tu vis chez des parents ? "Are you living with relatives?"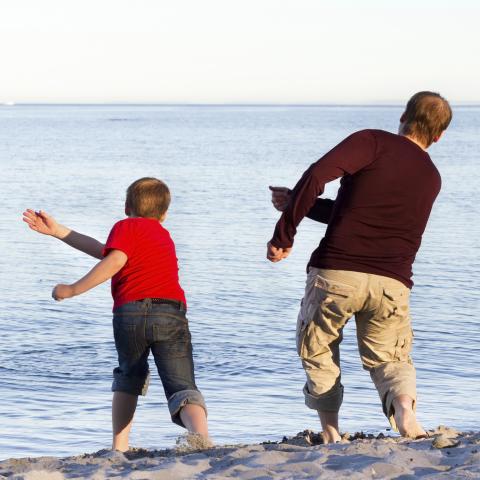 Tel père, tel fils. (Like father, like son)
As you can see, there's no specific word for "siblings" and we simply use "brothers and sisters." For example, you could ask someone:
Tu as des frères et soeurs ? "Do you have siblings?"
/!\ Be careful with the slang word gosses or "kids."
In France, it's very common and not overly familiar to use. However, in Canadian French, it has a completely different meaning and is vulgar slang for "testicles." You can imagine how confusing these meanings could lead to some awkward misunderstandings.
2- French Extended Families
Extended family in French culture is important, so here are some words to help you start conversations about your loved ones outside your inner circle.
I'm talking about the one sending money on your birthday, not Marlon Brando.
Make sure to visit our vocabulary list about Family Members , with audio recordings to practice your pronunciation. It's available for free on FrenchPod101 .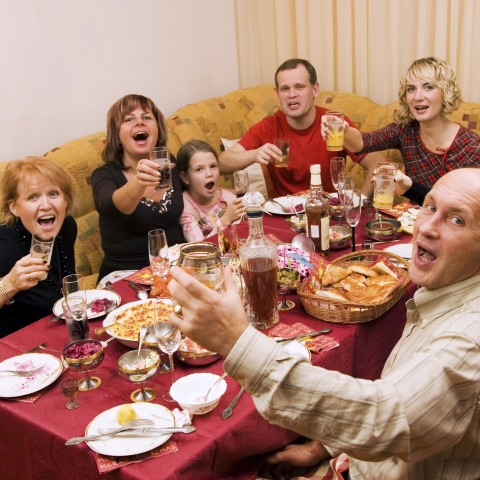 Famille nombreuse, famille heureuse. (Big Happy Family)
2. Beyond the Blood
Families extend beyond the people you share a blood relationship with. Let's dive into the various types of these unrelated relatives.
Whether you're in a relationship, engaged, married, single, divorced, separated, widowed, in a civil union, or in the type of situation Facebook describes as c'est compliqué (it's complicated), talking about your marital status will often be useful.
Once you get married, you strap yourself to a whole bunch of "in-laws" that, with a bit of luck and a lot of work, might become as close as your own relatives.
Don't you think that "beautiful mother" ( belle-mère ) or "handsome father" ( beau-père ) have a nicer ring to them than the legalish "mother-in-law" or "father-in-law?" As cheesy as it sounds, I feel like it helps to counter the negative association that many people have with the idea of having parents-in-law.
Meeting your "beautiful mother" ( Belle-mère – Mother-in-law)
3- Recomposed Family
Blended or reconstituted families (when the parents have children from previous relationships, but all the members come together under one roof) are increasingly common in France, and are slowly becoming the new normal. They bring unexpected stepfathers, stepbrothers, and usually a lot of complications to work through everyone's differences. But it can also make broken families whole again and take a turn for the better.
/!\ Hold on! There's something confusing here: does belle-mère stand for "mother-in-law" or "stepmother?" Both!
As inconvenient as it sounds, French uses the same set of words for parents-in-law and step-parents. But it's not a problem, because it's usually obvious from the context, right? Not always, and quite often, you'll have to clarify who you're talking about when referring to your "steps" or "in-laws."
/!\ Wait…what about la demi-soeur ? Is it the "stepsister" or the "half-sister?" Both!
Demi literally means "half" and demi-soeur perfectly translates to "half-sister." But then, we don't have words for the step brothers & sisters, and it's common to use demi-frère and demi-soeur , to make up for the lack of better words.
I personally use zéro-demi (or "zero-half" in English) to emphasize the difference, but there's nothing official about it, and you won't find it outside of this article!
3. How to Talk About Family
Now that we have a strong arsenal of new words at our disposal, let's see how you can use them in a conversation. First, we'll see how to talk about your marital status, then how to mention them in various ways, and finally how to ask questions and learn more about your friends' families.
1- Your Marital Status
You could be asked about your marital status by friends or colleagues, for paperwork by any administrative office, or by a potential romantic interest on a date. Either way, no time to get it mixed-up!
Start with:
Je suis _______. "I am _______."
And just pick from the list:
For example:
Je suis marié. "I am married." [Masculine]
Je suis divorcée. "I am divorced." [Feminine]
Je suis célibataire. "I am single." [Same for both genders.]
Most of these words are self-explanatory, but let's talk about the civil union for a minute. The pacs or PACS ( Pacte Civil de Solidarité , or "Civil Solidarity Pact" in English) is, with the classic civil marriage, one of the two forms of civil union in France.
It was created in 1999, originally to give the same rights and legal protection to same-sex couples. Creating a new type of union instead of changing the traditional marriage was a clever way to not upset the conservative segment of the population, and it proved extremely successful.
Nowadays, the PACS is getting increasingly popular , especially for straight couples who find it more flexible and less bureaucratically heavy than getting married. They represent more than 95% of the total couples getting a PACS. Numbers are also showing that the PACS is slowly taking over traditional marriage.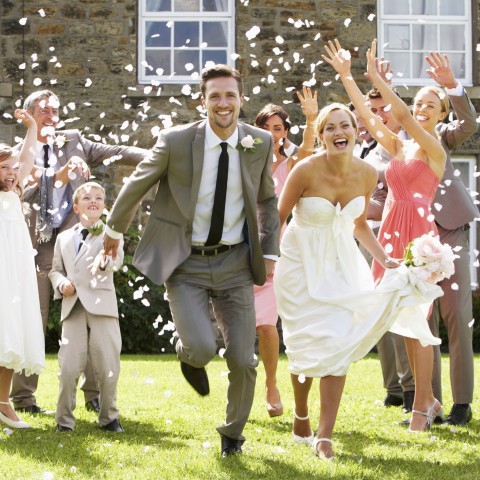 Je suis mariée. (I am married.)
2- Questions and Answers About Family
With all the words that we've learned in the first part of this article, you'll be able to talk about your family and ask the other person about their parents or brothers and sisters. Let's have a look at the most common structures:
Est-ce que tu as _______ ? "Do you have _______?"
Tu as _______ ? "Do you have _______?"
Tu as des frères ? "Do you have brothers?"
Est-ce que tu as des cousins ? "Do you have cousins?"
Tu as des enfants ? "Do you have children?"
You can answer with:
J'ai _______. "I have _______."
J'ai une soeur aînée. "I have an elder sister."
J'ai deux frères. "I have two brothers."
Je n'ai pas d'enfants. "I don't have children."
J'ai trois mères. "I have three mothers." This one is guaranteed to raise a lot of questions at a dinner party.
3- Talking About Family Members
There are many ways you could mention your relatives, and a number of things you may want to talk about, but here are a few examples to help you get the basic structures and elaborate from there:
Mes parents habitent à Toulouse. "My parents are living in Toulouse."
Mes parents sont divorcés. "My parents are divorced."
Mon père est décédé l'an dernier. "My father died last year."
Ma grand-mère est Brésilienne. "My grandmother is Brazilian."
Mon grand-père est photographe. "My grandfather is a photographer."
Mes grand-parents vivent en Floride. "My grandparents live in Florida."
Ma soeur aînée a deux ans de plus que moi. "My elder sister is two years older than me."
Mon demi-frère a bientôt vingt ans. "My half-brother will be twenty soon."
Ma femme s'appelle Maurice. "My wife is called Maurice."
Check out our Top 10 Quotes About Family on FrenchPod101 .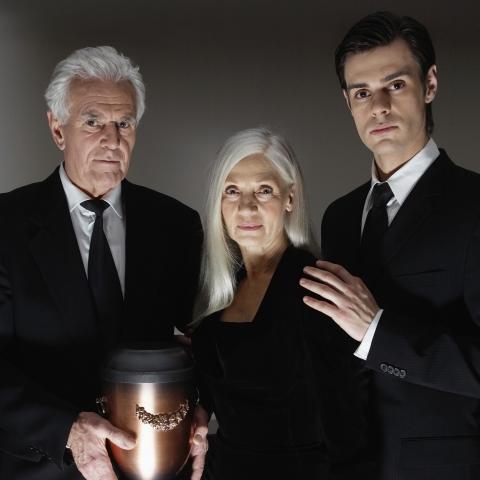 Mes parents habitent en Transylvanie. (My parents are living in Transylvania.)
4. The French Family is Changing Rapidly
Over the last few decades, the very concept of family in France has evolved, mutated, and broadened its definition. The family unit in French culture is now a mix of modernity and tradition, and while some are celebrating those changes, others are claiming that this once "sacred" institution got lured by progress and lost its way.
Before 1950, the French family was traditionally composed of two parents and often many children, as abortion remained illegal until 1975 . Couples were getting married young, often before their 20s, and didn't divorce. The woman usually stayed home and was subject to the authority of her working husband.
Between 1950 and 2000, families began changing quickly. Divorces became increasingly frequent, as well as single-parent families. After WWII, women began emancipating, claiming more importance and freedom in and out of the household. More and more mothers started working, and the patriarchal system gave way to a more balanced separation of tasks and authority. French laws began evolving at the same time, reflecting these changes of mentalities.
After 1980, divorces and remarriage became commonplace, and three types of families were now frequently found all over France: "traditional" families, single-parent families (children raised by only one parent, usually the mother), and blended families (remarried partners living with children from former relationships).
Nowadays, the definition of the family has expanded a lot, thanks to the PACS (civil union) and the 2013 law on marriage and adoption for same-sex couples. 80% of women from 25 to 49 years old are working (even though income inequality remains an issue), and families are forming later in life.
The average age that mothers have their first child is around 30, and households rarely have more than one or two children . Children born outside of the traditional structure of a married couple are more and more frequent, with the rise of civil union or common-law union.
5. How FrenchPod101 Can Help You Learn More French Vocabulary
In this guide, you've learned a lot about how to talk about your family or ask about your friends' relatives, from the giant word list to the most common questions and answers.
Did I forget any important words or expressions? Do you feel ready to get out there and reveal your most intimate family secrets, using everything you've learned today?
Make sure to explore FrenchPod101 , as it has plenty of free resources for you to practice your grammar and learn new words. Our vocabulary lists are also a great way to revisit the words in this article and learn their pronunciation.
Remember that you can also use our premium service, MyTeacher , to get personal one-on-one coaching. Practice talking about your family in French with your private teacher so they can give you personalized feedback and advice, and help you with your pronunciation.
About the Author: Born and bred in the rainy north of France, Cyril Danon has been bouncing off various jobs before he left everything behind to wander around the wonders of the World. Now, after quenching his wanderlust for the last few years, he's eager to share his passion for languages.
Or sign up using Facebook
Got an account? Sign in here
How To Say 'Thank you' in French
How to Say "Hello" in French: Break the Ice Like a Pro!
How to Say I Love You in French – Romantic Word List
The French National Anthem: La Marseillaise
60 Classroom Phrases for Studying or Teaching in France
The Only Guide to French Restaurant Phrases You'll Ever Need
How to celebrate april fools' day in french.
Forum Spotlight
French Bazaar!!
French Holidays
French Language
French Translation
Scheduled Maintenance
Guest Bloggers
Advanced French
French Grammar
French Phrases
French Podcasts
French Words
Tips & Techniques
Media Coverage
Feature Spotlight
Success Stories
Teaching French
Team FrenchPod101
Twitter Lessons
Uncategorized
Word of the Day
Immigration, Visas
Writing About Family in French - Beginner Lesson
Discussing Family in French
Grade level: 6 or 7 through university Format: I've kept the format very simple to avoid too many layout issues. Paste the text into a document, and you can make the changes you'd like to make. I've given you a Student Section (below) which you can copy to a document, so you have something to hand out to your students. Your students will be able to follow along and make notes on the page as you talk about the different parts of the lesson. This Teacher Section will have tips and suggestions to share with them.
Writing about Family in French: Teacher Section
2. L'État Civil / Marital Status: *Teacher: Once again, you may have to add words to fit different family make-ups. Remind them of the difference between "mari" and "marié."
*You can also teach aîné, cadet, etc. It's depends on how much time you have to spend on the family lesson.
c. Je ne suis pas marié(e). Je suis célibataire.
Follow these additional French study guides for more practice!
Student Section
Download the Student Section Here.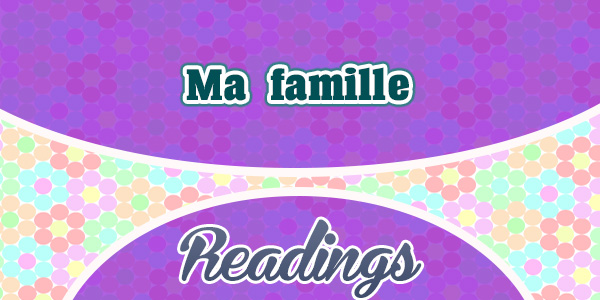 Learn the vocabulary needed to describe, "Ma famille", you will find a reading of family members in French with their corresponding translation in English. Here you will learn how to say brother and sister, friends, etc, in French.
Enjoy the reading about : Ma famille.
Ma famille Test French Reading Level 1
Reading – My family
Short video: the family.
VIDEO QUIZ Now watch the video and answer the following questions :
Practice more about the family: review more vocabulary, try a dictation, listen to the reading and enjoy the conversation:, do you want to practice another french readings level click on the image of your interest:, do you want to practice more french resources for level 1 click on the resource of your interest:, do you want to learn more  french readings level 1 click on the image of your interest:.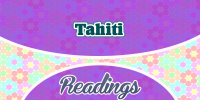 Do you want to practice another Resource? Click on the image of your interest: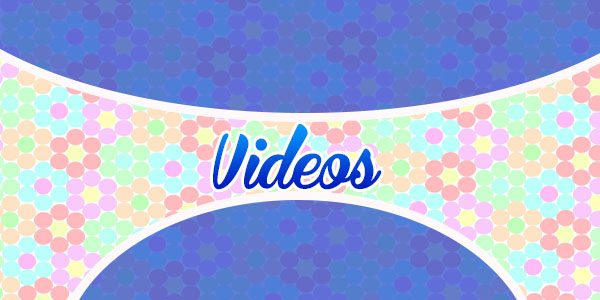 You are using an outdated browser. Please upgrade your browser or activate Google Chrome Frame to improve your experience.
The Ultimate Guide to Talking About Your Family in French
It probably doesn't sound that difficult to converse without mentioning family.
Think about it, though. How often in a conversation do you say something like, "Sorry, my dad keeps texting me."
"Oh, you like my sweater? Thanks! My husband gave it to me for Christmas."
The list of ways our family members come up in conversation is endless, so we've put together this post to help you out. Ready to start talking about family in French?
French Vocabulary Related to Family
Your immediate family, your extended family, introducing family members in french, formal introductions, informal introductions, practice talking about family in french.
Download: This blog post is available as a convenient and portable PDF that you can take anywhere. Click here to get a copy. (Download)
Before we get into situations and phrases, let's start with the basics. What is the French translation for terms related to family members?
Les parents (parents, or in a more generic sense, relatives of any kind)
La mère (mother)
Le père (father)
La maman (mom or mommy)
Le papa (dad or daddy)
Le frère (brother)
La sœur (sister)
Les frères et sœurs (siblings)
That's right, there's no word for "siblings." You just have to say "brothers and sisters."
La fille (daughter)
Le fils (son)
Les grands-parents (grandparents)
La grand-mère (grandmother)
Le grand-père (grandfather)
La mémé (grandma)
Le pépé (granddad)
Les petits-enfants (grandchildren)
La petite-fille (granddaughter)
Le petit-fils (grandson)
L'époux / l'épouse    (spouse)
Le mari (husband)
La femme (wife)
La belle-mère (mother-in-law)
The "in-laws" literally translate to "beautiful mother," "handsome father," etc. This translation really removes the negative stigma typically associated with in-laws!
Le beau-père (father-in-law)
Le beau-frère (brother-in-law)
La belle-sœur (sister-in-law)
La belle-fille (daughter-in-law)
Le beau-fils (son-in-law)
La belle-mère (stepmother)
You'll notice that the "in-laws" and "steps" both translate to the same word. Confusing, isn't it?
Le beau-père (stepfather)
Le beau-frère (stepbrother)
La belle-sœur (stepsister)
La belle-fille (stepdaughter)
Le beau-fils (stepson)
Le demi-frère (half-brother)
La demi-sœur (half-sister)
La cousine (female cousin)
Le cousin (male cousin)
Les cousins / les cousines (male or mixture of male and female cousins/female cousins)
L'oncle (uncle)
La tante (aunt)
Le neveu (nephew)
La nièce (niece)
These are the phrases you would whip out at those work and social events, when having people over to your family's home or if you run into someone you know on the street while out with a family member.
You would use these phrases when introducing family members at an event, or to elders and people you respect.
Je vous présente… (I present to you…)
Remember to use vous to talk to people who are older or in a position of authority. For example, you might use this phrase when you introduce a family member to your boss or to a friend's parent.
Monsieur, je vous présente mon mari, Daniel. (Sir, I present to you my husband, Daniel.)
Bonjour, Madame Thierry! Je vous présente ma mère.  (Hello, Mrs. Thierry! I present to you my mother.)
Je te présente… (I present to you…)
Use the tu form when speaking to a friend, an equal or someone younger than yourself. In this case, you are introducing a family member to someone who fits this profile, but while using a more formal structure:
Salut, Brigitte! Je te présente mon beau-frère, Charles. Charles, Brigitte est ma camarade de classe. (Hi, Brigitte! I present to you my brother, Charles. Charles, Brigitte is my classmate.)
Il s'appelle… / Elle s'appelle… (His/her name is…)
Je te présente mon oncle. Il s'appelle Nico.  (I present to you my uncle. His name is Nico.)
Bonjour, madame. Je vous présente ma tante. Elle s'appelle Esther. (Hello, ma'am. I present to you my aunt. Her name is Esther.)
You would use these informal introductions with your close pals. Sometimes people use these terms as quick introductions if they are in a hurry or distracted. Let's say your mom randomly walks into the room while you guys are playing video games. You don't have time for formalities, you've got dragons to kill!
C'est is a casual way to say, "This is."
Salut! C'est mon cousin. (Hi! This is my cousin.)
This would be used in a situation when you are surprised to see someone. For example, if you weren't expecting a family member to walk in at that moment, you use voilà  as a quick announcement of their arrival.
Oh, voilà  ma femme!  (Oh, here is my wife!)
I bet you didn't even think about how many family members existed until you saw that list. But don't be overwhelmed! There are plenty of free online learning tools where you can practice memorizing all this vocabulary. Check out these simple exercises on The French Experiment . 
Even watching videos in French can help you get used to new vocabulary. There are limitless videos to be found on YouTube , or if you feel like you need a little extra learning support, FluentU is worth a try. 
The language learning program has a ton of authentic French videos—covering everything from movie trailers to news reports to inspiring talks—in its curated library. Because the videos are made by and for native speakers, you'll get to hear plenty of family-related vocab and other aspects of French in context, the way it's spoken in real life.
Each one comes with interactive subtitles which let you check the meaning of any word right from the video player. Plus, you can add words to flashcard decks to practice later with personalized quizzes.  
The program is also available as an iOS and Android app, to make for easy learning when you're on the go.
Of course, you can talk in-depth about your family for hours.
But hopefully these basics will get you started!
This way, when a date or coworker asks you about your family, you won't have to go hide out in the bathroom to avoid the conversation.
Enter your e-mail address to get your free PDF!
We hate SPAM and promise to keep your email address safe
Accessibility links
Skip to content
Accessibility Help
CBBC iPlayer
French: Talking about your family
Family is an important part of French culture. In this article, you can learn how to talk about your own family in French.
How to say 'I have' in French
avoir (to have) is useful.
Avoir is an irregular verb . Regular verbs follow the same pattern, but irregular verbs don't.
The spelling of the verb will often be different for each person doing the action, so you need to remember the different forms:
So you can say what family you have:
To talk about more than one family member, you can also use the useful conjunction et which means 'and'. Conjunctions are joining words that link together parts of a sentence:
How to say 'I don't have' in French
If you don't have a brother or sister, you need the negative form of avoir .
To make a sentence negative, you add ne or n' (before a vowel) before the verb and pas after the verb.
Je n'ai pas – (I don't have).
de frère - any brother?
Family members in French
Here are some words to help you talk about your family.
Did you know?
une grande sœur .
une petite sœur .
petit (small) have an e on the end?
une sœur , they add e at the end to become feminine to match the noun.
You can learn more about this in the article on Adjectives .
How to say 'my' in French
voici - here is...
You use the possessive adjective 'my'. In French, this changes depending on whether the noun is masculine, feminine or plural. This is called an agreement .
Try using some of these phrases to introduce your own family members:
Voici mon père – Here is my father
Voici ma mère – Here is my mother
Voici mon frère – Here is my brother
Voici ma sœur – Here is my sister
Voici mes parents – Here are my parents
Voici mes grands-parents – Here are my grandparents
Here are some more words for members of your family.
Talking about your family in French
s'appeler – to be called, which is a reflexive verb .
If a verb is reflexive, it means you are doing an action to yourself. It's like saying 'I call myself'. In front of these verbs, there is an extra word which makes it reflexive:
So when you're talking about your own name using je (I), there's a m' before the verb:
When talking about someone else's name using il (he) or elle (she), there's an s' before the verb:
Here are some more examples. Try changing the names and using the phrases to talk about your family members.
Introducing your family in French
Using the phrases you have learnt so far to introduce someone, you can say:
Voici mon père, il s'appelle Faisal – This is my father, he's called Faisal
Voici ma mère, elle s'appelle Mary – This is my mother, she's called Mary
Voici mon frère, il s'appelle Anil – This is my brother, he's called Anil
Voici ma sœur, elle s'appelle Kate – This is my sister, she's called Kate
If you want to ask what someone is called, you say:
Comment s'appelle-t-il ? – What is he called?
Comment s'appelle-t-elle ? – What is she called?
Did you notice that now the verb is in front of the person il and elle in the question?
There are also hyphens and the letter t to separate them. These help to make it easier to say.
Describing your family
To describe your family, you can say:
Dans ma famille, il y a mon beau-père, ma mère et deux frères – In my family, there is my step-father, my mother and two brothers
Dans ma famille, il y a mon père, ma mère et trois sœurs – In my family, there is my father, mother and three sisters
Remember that if you have more than one brother or sister, then you need to add s to the noun.
Try describing your own family.
Key French Sounds
Below are some important French sounds that you have heard in this topic. Try practising them yourself out loud.
The letters an make a nasal sound. This is when air comes down your nose as well as through your mouth. Imagine the sound of an old-fashioned car horn. The e at the end of the word is silent.
There are different ways of saying and writing e in French.
mon frère (my brother) the letter e in the middle of the word has an accent line on it. It sounds like the e in 'egg'.
This sound can also be written as e before two consonants, ê, ai, aî, ei and e before a final c, l or t .
The e at the end of the word is silent.
ma sœur (my sister), there are three vowels œu . Imagine that you have seen something unpleasant, open your mouth a little and sound disgusted.
The letters œ and eu also make this sound.
Where next?
Discover more from around Bitesize.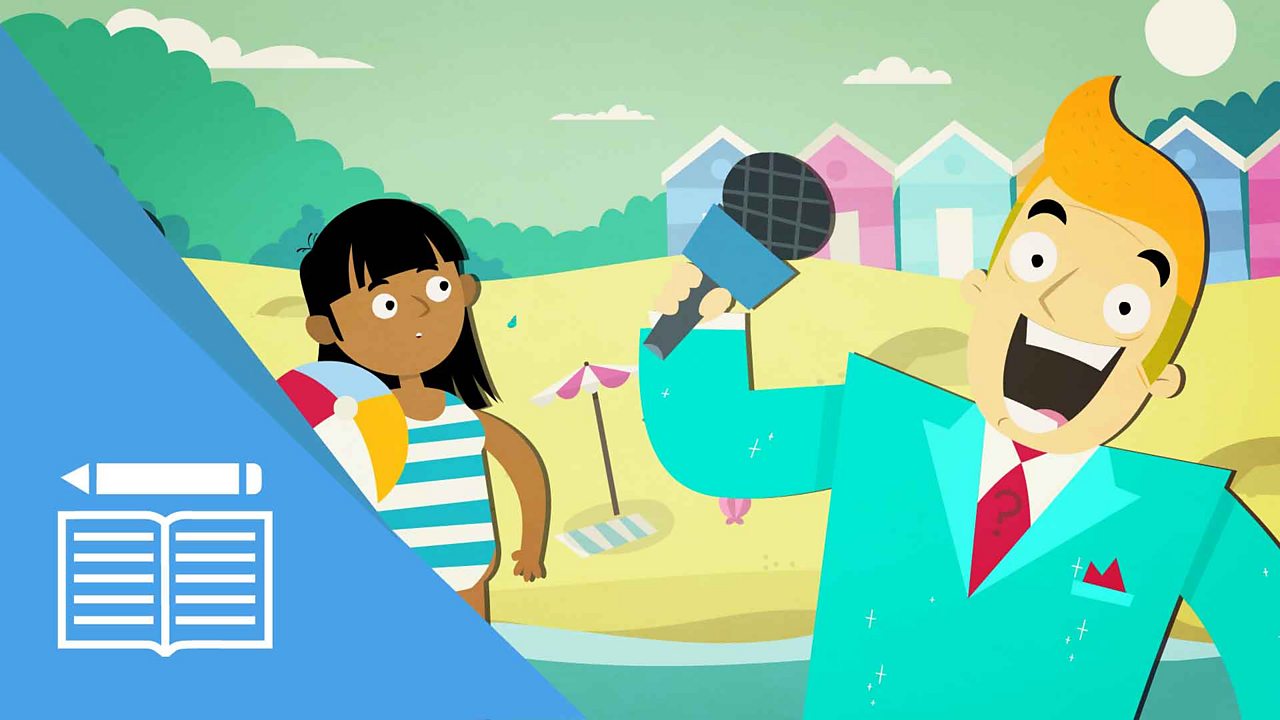 French grammar: Avoir - to have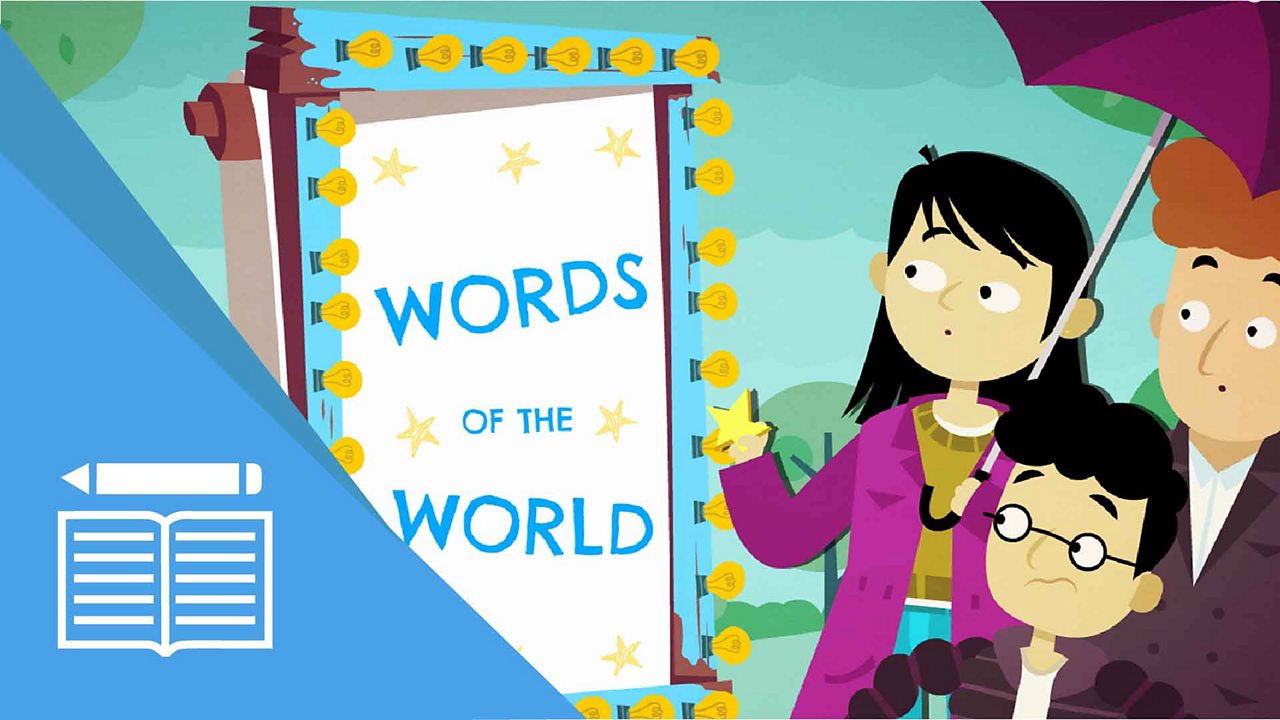 French grammar: Adjectives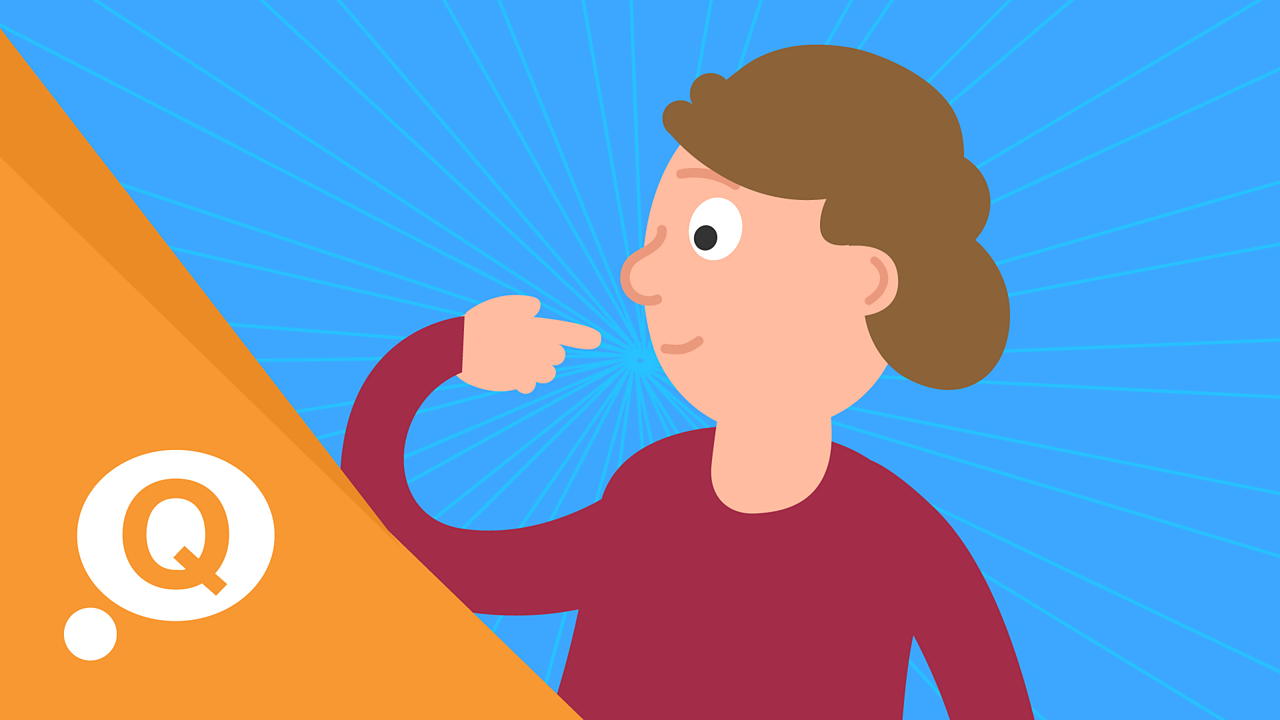 French: Talking about yourself

Dash and Blink - Forgotten French
Put your French knowledge into practise with Dash and Blink in this fun language game.

Test your maths and times table skills!
Use your KS2 maths knowledge to defeat evil beasts and reclaim the Kingdom of Mathematica in this cool free primary game from BBC Bitesize.
There's more to learn ...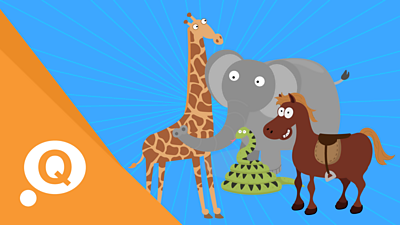 French: Animals and pets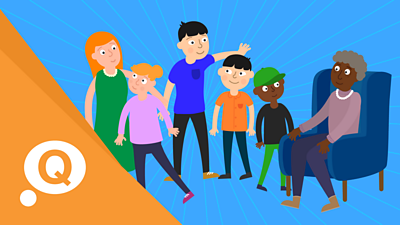 French: Talking about school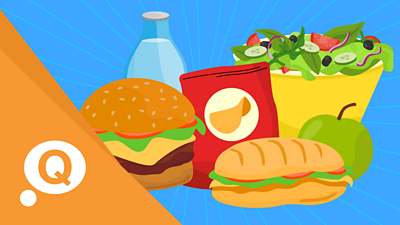 French: Food and drink