Short on time?
Essay Service Examples Life Challenges
Essay on Personal Challenges in Life as a Student
Topics: Academic Challenges Challenges Student
Words: 1096
This essay sample was donated by a student to help the academic community. Papers provided by EduBirdie writers usually outdo students' samples.
This module has helped me gain both academic and personal skills that would prepare me to undertake real business scenarios I may face in my career. My reflective statement aims to show my journey so far by detailing my experiences, stating what skills I have and need to develop and what I aim to have achieved by the end of this module, course, and my time spent at university. Within the first weeks of the course, I set out 'SMART Targets' (Doran, 1981) which focus on setting 'smart, measurable achievable, realistic, and time-based goals. (Day and Tosey, 2011) I set these (see Appendix Week 1 and 2) as I wanted to improve my performance throughout the module and these set SMART Targets I set for the 12 Weeks included: finish any work set three days before the deadline, do two hours of extra reading a week surrounding the module and not getting behind on logging my reflections each week.
Referring back to these targets when tasks were set throughout the past months improved my self-awareness as I focused on my 'emotions, personality traits,…goals, perceptions' (Morin, 2011). My emotional intelligence developed due to logging reflections each week which pushed me to discuss how I felt. An example of my emotional intelligence improving was when selecting a project manager. Knowing there was going to be a teamwork setting, I previously evaluated how I perform in a team. Normally putting myself forward for the lead role, I decided not to. Being aware of myself, I know my personality can come across as 'bossy' or 'dominating' and I wanted to see how I did if I took a different role. 'Emotional intelligence influences an employee's ability or inability to perform their job by managing their emotions…Having this social awareness affects a person's capacity to manage workplace demands…' (Davis, 2019) Both experiences taught me that it is essential to be self-aware and develop emotional intelligence when undertaking tasks as you can affect judgment, what is best for the task, the success level of the outcome, and working environment.
In most jobs working within a team occurs regularly. There were two group projects handed out. Project 1 (see appendix Week 3) had us present during Week 7 then I reflected on it using Gibbs' Reflective Cycle which splits the reflection into six stages of 'exploring an experience' (Gibbs, 1988) (see Appendix Week 7). The reflection under 'feelings' is significant as it acknowledges how I felt about the presentation. As well, the evaluation and conclusion section as I identified where the project went wrong, what could of be done better, and how I would do it again which was good preparation for Project 2. (see Appendix Week 9). Project 2 was presented in Week 11, I reflected using a method similar to '5W1H problem solving' (Kipling, 1902) (Jinks, 2019) where there was a set of questions that helped to focus on different parts of the reflection. I felt there were noticeable differences in how I worked, how the team worked, and what we achieved in our presentations in Week 7 vs Week 11. In Project 1 I wasn't confident because of how we worked, and what we produced, and communication levels were low. However, in Project 2, although we had less time and a bigger task, what we produced was better due to improved communication. (see Appendix Week 7 and 11) My biggest challenge with teamwork was adjusting to online teams as never had done teamwork online. If we worked on another project, I believe having more group meetings would have helped us more. The teamwork I did within this module taught me that when you face challenges you need different perspectives for solutions.
Proper editing and formatting
Free revision, title page, and bibliography
Flexible prices and money-back guarantee
Employees are often handed tasks that suit their abilities which helps achieve 'maximum efficiency' (Taylor, 1909). We undertook similar methods and selected a project manager and I got assigned a deputy which helped decide on individual tasks. (see Appendix Week 5) We discussed what we each were best at and our team leader delegated tasks. We didn't follow the method strictly but increasing efficiency worked. We followed Taylor's principles on 'cooperation', 'harmony', and 'mental revolution' (Kaur, Gupta, Dhand, and Gobindgarh, 2020), the idea of being equals and working as one. In Project 2 we used an approach that included more organization than we did in Project 1. Taking inspiration from the 'Waterfall Model' (Royce, 1970), a method where 'each phase must be completed fully before the next phase can begin' (Abouabdellah, Hassani and Idrissi, 2018), we clarified our process with The Study Skills Handbook. Going from section to section, the phases are: 'preparation, research, analysis, writing up, and fine-tuning' (Cottrell, 2019). I felt this was successful for our team as we got our second project done more efficiently even though we had a smaller timeframe to complete it (see Appendix Week 5 and Week 9). I felt more confident in what we produced, and what we had accomplished than I did in Project 1. (see Appendix 11)
Resilience is valued in every aspect of life, career, or personal. Essential for growth, it helps with motivation and reaching goals and has been shown that 'workers with high resilience have better outcomes in difficult work environment'. (Shatté, Perlman, Smith, and Lynch, 2017) My resilience has developed over the 12 weeks due to both workshop challenges and personal challenges. I felt disappointed after Project 1, questioning myself and my ability but those feelings turned into motivation (see Appendix Week 8 and 9) when discussions about Project 2 started. I knew that I wanted to do better to prove to my tutor, my team but especially myself. I referred back to my reflection logs from Project 1 and identified what I could improve on for Project 2. As seen in my week 5 appendix, I went through a personal set back and it is very easy for personal challenges to affect your motivation. When reflecting on both instances of resilience I decided to add another set of SMART Targets for when I reviewed my action plan after the 12 weeks
For me to be able to put the skills developed through my experiences in this module so far into practice I have created an action plan. By using 'mini-targets as well as deadlines' (Cottrell, 2010) I can develop the skills I gained further and it provides a guide to follow as I enter semester two of this module. Action plans are valuable to implement as they assist organizational skills and teamwork, focus on goals, can change to new challenges I may encounter, and adapt as my skills develop.
Our writers will provide you with an essay sample written from scratch: any topic, any deadline, any instructions.
Cite this Page
Get your paper done in as fast as 3 hours, 24/7.
Related essay Topics
Popular Categories
Most Popular Essays
In the modern world many global challenges show up and we as humans have to solve them. The biggest global challenges: Political challenges in modern world. Social challenges in the modern world. Global economies Science, technology, and environment challenges. The Political challenges in modern world: 1. India and Pakistan The confilict between those two countrys is because of Kashmir region The conflict started after the partition of India in 1947 as a dispute over the former princely state of Jammu...
Next Plc faces a swam of challenges. One of the challenges for Next Plc would be keeping up with new technology as they would be constantly updating and maintaining their information systems (Loudmouth PR 2017). If the information systems do not run efficiently, the business will lose sales and will not meet its business objectives. Next would need to train the staff to use these information systems efficiently, they could call upon a third party to train them. Another challenge...
In this essay analyse and discuss the three areas, Teamwork evaluation, leadership evaluation and motivation evaluation. I will assess and evaluate how me, and my team performed and what processes we went through and what challenges we may have faced when working together in a team. Teamwork forms the crucial element of any business or organisation or team. The better the teamwork the more the successful the organisation or group will be. As an individual if you are a team...
Many schools have policies on transgender athletes being able and not being able to play. If you were on a high school athletics team with a transgender athlete, what would you do? According to an article by Micheal Lenzi on American University Law Review, committees have developed many policies and rules to make a transgender-athletes eligible to play the sports they love. In Georgia, a student's gender is determined by what is on their birth certificate (846). In high school...
The major challenge from changing demographics of workforce relates to the following Dual Career Couples This is where the two co-workers are looking professional after the profession. The association has been used for the physical movement of workers. Require involvement in various occupations in various hierarchical units representatives who move through credible positions to the top dimensions position . Job creation and physical migration have been used by the association to create capabilities among the representatives. Therefore, multiple profession pairs...
Abstract Internship is a short-term opportunity given by employers of both non-profit and for-profit sectors to students where their academic learning can be applied to real-world work environment. It can be paid or unpaid. However, the trend is increasing towards the former. The main objective of this article is to look into the challenges faced during an internship program and how to overcome them. Just like a job, the students go through an application process to get an internship. Applying...
Challenges are common and expected in any profession. They are however, vary according to different fields of study. Public relations field has been also facing various challenges, which related to activities and occupation. Challenges can be expressed as per organizational culture. This study however, deals with common challenges that have facing public relations. One of the major challenges discussed in different literature includes news media. Media Nlandscape has been changing from vertical and centralized to horizontal and dispersed ways. In...
Doctors are very important and are a key role to society. Not only are they needed with adults but young adults and children rely on the care of Pediatricians when something is wrong. Initially parents go to these doctors and are the first to be consulted when something is wrong with their child since they are reliable to go to. Pediatricians not only help treat you when you are ill or have an injury, they can also consult you and...
COVID-19 is the new risk on the stability, security and prosperity on the next decades. On these days and as the result of breaking out COVID-19, there are challenges and threaten factors on the world situation. There are several obstacles at world level, such as the world's economic challenges, the lack of strategic leaders, the capacity of existing world structures to deal effectively with strategic issues that lead to further difficulties, or the reinforcement of the idea of globalization and...
Get original paper written according to your instructions
Save time for what matters most
Fair Use Policy
EduBirdie considers academic integrity to be the essential part of the learning process and does not support any violation of the academic standards. Should you have any questions regarding our Fair Use Policy or become aware of any violations, please do not hesitate to contact us via [email protected]

We are here 24/7 to write your paper in as fast as 3 hours.
Back to School Offer
Get 20% of Your First Order amount back in Reward Credits!
Get 20% of Your First Order back in Rewards
Undergraduate
High School
Architecture
American History
Asian History
Antique Literature
American Literature
Asian Literature
Classic English Literature
World Literature
Creative Writing
Linguistics
Criminal Justice
Legal Issues
Anthropology
Archaeology
Political Science
World Affairs
African-American Studies
East European Studies
Latin-American Studies
Native-American Studies
West European Studies
Family and Consumer Science
Social Issues
Women and Gender Studies
Social Work
Natural Sciences
Pharmacology
Earth science
Agriculture
Agricultural Studies
Computer Science
IT Management
Mathematics
Investments
Engineering and Technology
Engineering
Aeronautics
Medicine and Health
Alternative Medicine
Communications and Media
Advertising
Communication Strategies
Public Relations
Educational Theories
Teacher's Career
Chicago/Turabian
Company Analysis
Education Theories
Shakespeare
Canadian Studies
Food Safety
Relation of Global Warming and Extreme Weather Condition
Movie Review
Admission Essay
Annotated Bibliography
Application Essay
Article Critique
Article Review
Article Writing
Book Review
Business Plan
Business Proposal
Capstone Project
Cover Letter
Creative Essay
Dissertation
Dissertation - Abstract
Dissertation - Conclusion
Dissertation - Discussion
Dissertation - Hypothesis
Dissertation - Introduction
Dissertation - Literature
Dissertation - Methodology
Dissertation - Results
GCSE Coursework
Grant Proposal
Marketing Plan
Multiple Choice Quiz
Personal Statement
Power Point Presentation
Power Point Presentation With Speaker Notes
Questionnaire
Reaction Paper
Research Paper
Research Proposal
SWOT analysis
Thesis Paper
Online Quiz
Literature Review
Movie Analysis
Statistics problem
Math Problem
All papers examples
How It Works
Money Back Policy
Terms of Use
Privacy Policy
Donate Paper
We Are Hiring
A Challenging Situation I've Faced, Essay Example
Pages: 1
Words: 365
This Essay was written by one of our professional writers.
You are free to use it as an inspiration or a source for your own work.
Need a custom Essay written for you?
Everyone has been confronted with challenges throughout their lives, especially during their formative years in which adolescents and young adults have not yet developed effective coping mechanisms in order to grow . A handful of those struggles unequivocally have changed who a person is and how one approaches and views life. The biggest challenge I have faced thus far in my short life is my shyness, which has caused me immense anxiety both in education settings and in my social life. I have always felt a heightened level of anxiety and stress in so many situations, even just participating in class to an objective question about the reading. My teachers would always encourage me to speak in class because they said I have a lot of contribute, but I could never muster up to courage to volunteer so I would shy away as my heart started to beat faster prior to actually raising my hand.. I felt as though I had a physiological reaction that overwhelmed me, and I could not overcome the feeling. I felt ashamed, so my academic studies suffered as a result of this herculean challenge I confronted on a quotidian basis.
Despite this challenge, I soon realized I needed to have a strong desire to overcome my shyness, which was a protracted process and did not happen overnight. I believe I have come a long way as a result of my performance and success in the arena of athletics. I excelled as a basketball player and  track and field, and constant reaffirmation from my coaches, teammates, and friends slowing gave me more confidence as a student and athlete.  High school instilled that desire in me to change because I was so sick of freezing up in certain social situations and in the classroom. Speaking in front of people, especially my classmates, used to make me feel sick to my stomach.
I also decried the fact that my shyness hindered me from being an effective leader and communicator. Ironically, I want to pursue a career in politics, so I knew I had to overcome my shyness in order to develop as a person, a leader, and a social individual who is not afraid to express an opinion out of fear of humiliation.
Stuck with your Essay?
Get in touch with one of our experts for instant help!
Lippman's Article "Public Opinion", Essay Example
Raising the Minimum Wage, Annotated Bibliography Example
Time is precious
don't waste it!
It's a Free, No-Obligation Inquiry!
Plagiarism-free guarantee
Privacy guarantee
Secure checkout
Money back guarantee
Get a Free E-Book ($50 in value)
How To Write The Best Essay Ever!
Related Essay Samples & Examples
Sense of safety in the books when no one is watching and obsidian, essay example.
Pages: 4
Words: 1116
What It Means to Call the Bible a Word of God, Essay Example
Pages: 5
Words: 1470
How Is "Kedusha" (Holiness) Conceptualized in Judaism? Essay Example
Pages: 3
Words: 918
What Effects Has the Internet Had on Disability? Essay Example
Pages: 2
Words: 672
A Visit to Alien Planet, Essay Example
Words: 571
Revolutionary France 1789-1793, Essay Example
Pages: 9
Words: 2343
Need a professionally written Custom Essay?
We will write it for you, in any discipline! Starting at only
$9.45 a page
Wait, please!
Right now, you can get a professionally written essay in any discipline with a
10% discount!
Please, check your email for the offer!
We're now sending you a link to download your e-book, please check your e-mail. Thank you!
Thank you for the subscription!
You can receive the notifications now. It's pleasure to stay in touch!
Get a Free E-Book ($50 in value)
Skip to primary navigation
Skip to main content
Skip to primary sidebar
Student Essays
Essays-Paragraphs-Speeches
Essay on Life a Student | Goals & Challenges of Students Life Essay
Leave a Comment
writing about student life requires you to write thoroughly, i.e writing the stress, expectations, struggles, challenges and aspirations of a student.
In addition to that, you must note down what makes a student the ideal student making his school life, more memorable and enjoyable
Essay on Life of a Student | The Student Life Essay For Children & Student
Introduction  
Student life is one of most important period of man's life. It gives you amazing experiences and beautiful memories. A student learns a lot of things about life.
It is not just a academic period in fact it is grooming period. It makes you understand true meaning of life . We learn from our surrounding.
It is period that characterizes our personality in life. Students are foundation of success of a nation. They are most important part in building future.
Students play important role in nation building. They are future of our country. Teachers play important role in life of a student.
They make him responsible and a man of good moral character. Student life is no doubt a period of immaturity but it is very important for students to understand significant of this period.
This period actually decides their future. Student should be focused on his goals in life. He should work hard to live his dreams. It is not that he should be a book worm.
Instead, it is important for every student to spend some time in grounds to keep them selves fit and healthy. They should be dedicated towards their purpose during their student life.
Importance of Student Life
It is very crucial for every student to value this life. He should not waste his time in any useless activities. It is also responsibility of parents to keep eye on company so that they may not go astray.
Teachers should also encourage their pupils to stay motivated during their lives. Teacher and parent should pay keen attention to moral values and ethics of student.
They should be taught to bring best out of them. Every student should be patriotic and eager to do something for betterment of his nation and country.
There is also a very important role of students in society. They can bring important change in society. Students should act wisely and ethically in society.
Goals and Challenges of Student's Life
During student life, students learn manners, disciple and positive attitude to become a valuable person of society.
It builds regularity, obedience, patience and many qualities. They learn the difference between good and bad things. They learn to respect each other.
Student life builds a man's character. It makes a student ready to cope with coming challenges of world. They learn a lot about life during this period.
Student life is a period when people are young and have a lot of energy. Teachers and parents guide them to use his high spirits for betterment of nation.
They can carve their ways for bright future. One can utilize his time in many ways to polish their qualities. Students often take part in many healthy social activities.
These activities prove very useful in long run. They provide them a chance to learn leadership qualities. Students play a major role during Pakistan moment. They were standing by their leader all the time.
In a nut shell, student life is very critical period and it is crucial for every student to give his all energy to this life by working with zeal and zest.
They should act upon advice of their parent and teachers to gain their goals and aims in life. Student life is for acquiring knowledge to the level best and then using this knowledge for betterment of country.
It is very important for every student to be loyal for his country. He should learn how to be a true patriot so that he might play his positive role for success of his motherland.
Related Posts: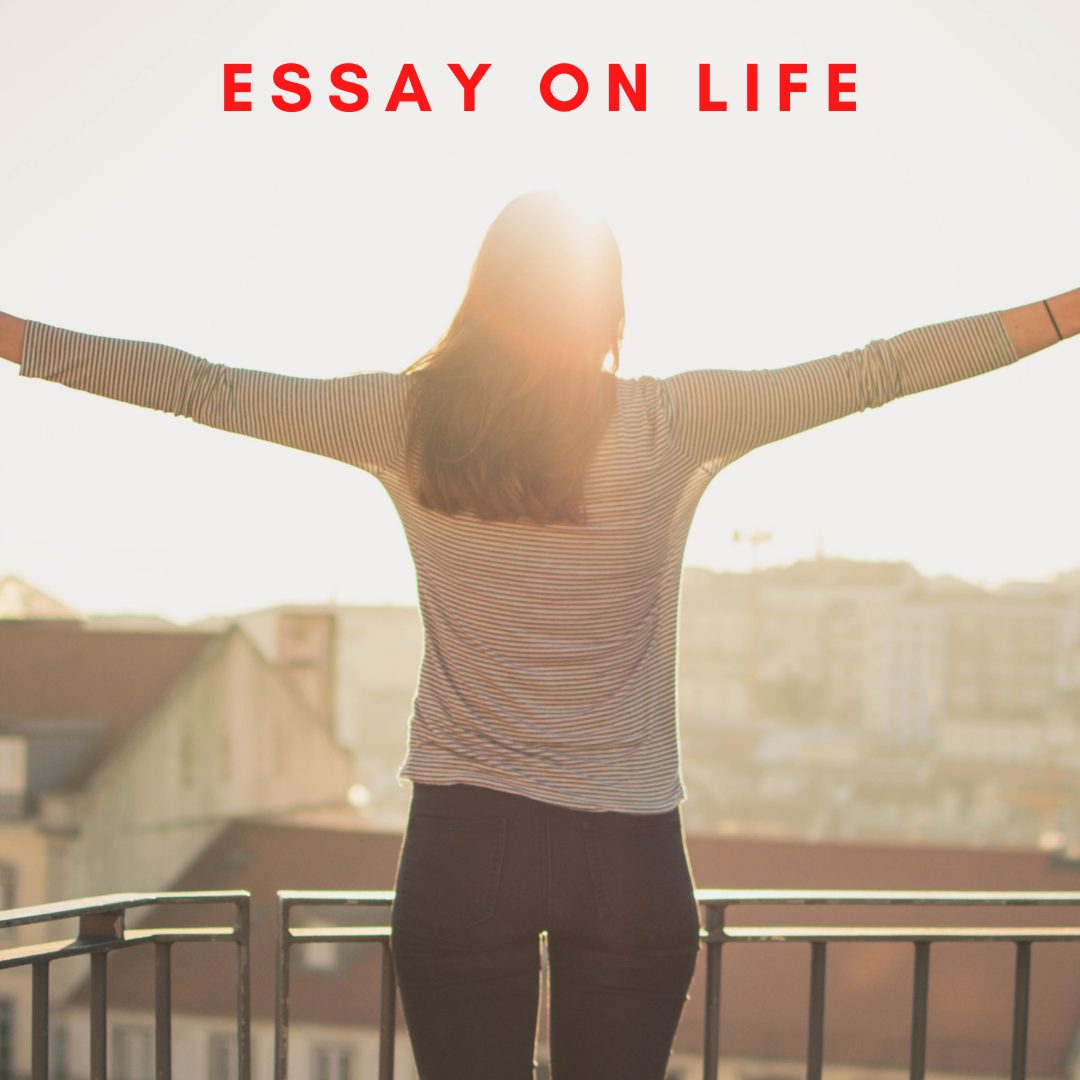 Reader Interactions
Leave a reply cancel reply.
Your email address will not be published. Required fields are marked *
Save my name, email, and website in this browser for the next time I comment.
24/7 writing help on your phone
To install StudyMoose App tap and then "Add to Home Screen"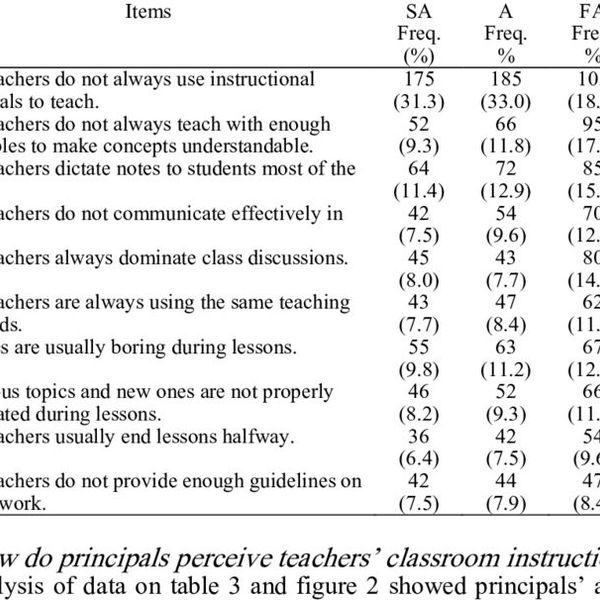 Challenges Faced By Students - Essay Examples and Topic Ideas
📘 Free essay examples for your ideas about Challenges Faced By Students
🏆 Best Essay Topics on Challenges Faced By Students
⚡ Simple & Challenges Faced By Students Easy Topics
🎓 Good Research Topics about Challenges Faced By Students
❓ Questions and Answers
Essay examples
Essay topic.
Save to my list
Remove from my list
Challenges facing college student
The Struggles and Challenges Faced by Students in College
Challenges Faced By Students Away From Home
The Struggles and Challenges Faced by Immigrants and College Students
Academic Challenges and Social Difficulties
Challenges Faced by the Graduating College Students of OMSC
Hazing Among Challenges Faced By Students
Overcoming Personal and Academic Challenges in School
Challenges And Disappointments At School
Smart School Challenges
Challenges International Students
Biggest Challenges Young Adults Face Today
Challenges of Teaching Students with Ebd
The Challenges Facing International Students in Higher Education
The Benefits and Challenges of a High School Community Service Requirement
Challenges of Studying Abroad
Challenges of Emerging Adulthood-Transition
Challenges in life brings out the best in a person
The Challenges of Getting into the NBA
Discuss the challenges faced by a film director in adapting Shakespeare's work to the big screen
Challenges Facing Small Businesses in Kenya
How do the poets convey the human costs of war in "Dulce et Decorum Est" and "refugee Blues"?
Challenges of Leadership
Life is full of pressures demands and challenges At some point
Overcoming the Challenges of Slavery with Education
Outline and Analyze the Challenges Facing Mellon Investor Services
Challenges In Our Life
Diversity: Advantages and Challenges
Challenges That Facing By Service Industry
AbstractThere are many challenges and problems associated with speech language impairments and
Financial Management Challenges
Challenges of Parenting and Family Interview
Overcoming Challenges in My Adult Life
Personal Challenges
Challenges in Conducting a Good Research
FAQ about Challenges Faced By Students

👋 Hi! I'm your smart assistant Amy!
Don't know where to start? Type your requirements and I'll connect you to an academic expert within 3 minutes.

RESEARCH PAPERS AND ESSAYS
ESSAY TOPICS
PRESIDENTS OF THE UNITED STATES
Joseph Robinette Biden
Donald Trump
Barack Obama
States Ranked by Size & Population
States Ranked by Date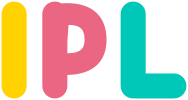 Challenges In Life Essay
Horace adversity.
In all parts of life there are periods of adversity that we must face, the real challenge however, is what and how we gain from conquering those trials. Roman poet Horace reasons that "Adversity has the effect of eliciting talents which in prosperous circumstances would have lain dormant." The meaning of this quotation is that difficult circumstances are often impetus which propels people to great achievements. When we are stretched to the limit, we often find we have inner resources which we are not aware of possessing. While this is often times the case, there are some instances where adversity resulted in nothing but misery and in some cases, death. Adversity has the effect of stimulating hidden characteristics but only in those capable
Dave Pelzer's Childhood
Everyone in life, has faced many difficulties, it's a part of growing up. Many people however, do not have the same issues to overcome. A superb example, would be a man named Dave Pelzer. He has gone through the most brutal childhood ever imagined. He had, of course, overcome this difficult obstacle and he became very fulfilled with his life. He had gained fame from his book titled A Child Called It. The book was based on the harsh realities of his early life and what his childhood was like.
How Baseball Has Changed My Life
The quote, " Everyday is a new opportunity. You can either build on yesterday's success or put its failures behind and start over again. That is the way life is, with a new game everyday, and that is the way baseball is." - Bob Feller. That quote has irony on how to be successful, likewise that baseball has helped me become successful. Baseball has taught me many things about life such as how to have a good work ethic, how to accept failure and success, and has helped teach me to keep going when times get tough. Those are a few ways that baseball has helped me be successful.
Booker T Washington Obstacles In Life
"Success is to be measured not so much by the position that one has reached in life as by the obstacles which he has overcome." Booker T. Washington
Overcoming Obstacles In The Lovely Bones
It is important for people to overcome the obstacles they are faced with. Obstacles allow us to learn and become successful. In novels a character will often be faced with a problem. Just like a book, everybody has their own story filled with challenges. Recently I have read two novels that deal with sensitive topics and obstacles. Several years ago my grandma had very serious health issues. Each of these examples showcase the fact that it is important for everybody to experience obstacles in their life.
Examples Of Obstacles In Terry Fox's Life
Everybody has challenges, everyone has some obstacles in their life. Some are bad, some are little and then there's some like Cancer. I can provide some devastating examples of a life obstacle like cancer.
Narrative Essay On Marching Band Leadership
Easy to encounter, not so easy to overcome, failures claw at hopes and successes. They bring down those who are weak enough to let them in. They strengthen those that can get past them. I got past one that almost ruined my chances for new opportunities.
Obstacles In Roland Smith's Peak
Michael Phelps, a professional swimmer, once said, "There will be obstacles. There will be doubters. There will be mistakes. But with hard work, there are no limits," (¨AZ Quotes¨). This quotes shows that throughout one's journey they will eventually have to go against many obstacles, and have to find a a way to get through them. That's what the characters have to do in these books. In the book, Peak by Roland Smith, Peak, the main character, wants to be the youngest person to ever reach the summit pole of Mount Everest. Throughout his climb he faces many obstacles, so he decides to take them so he can get past them to make it up the Mountain. In the book, Michael Vey: The Prisoner Of Cell 25 by Richard Paul Evans, Michael, the main character, was born with tourette's syndrome.
Walter Mitty Challenges
Who said that life was easy? Sometimes, -almost all times- life pushes us to the limit and presents itself with many challenges. But what do we do when we are faced with a new challenge? Some people might take challenges as if they were just burdens in life and behave negatively about them, and being negative about them while others might consider them as if they were the way of pushing themselves to the limit. They might seek to transcend themselves and become better persons. In order to do this, people might find that it is necessary to overcome certain fears or to fix some flaws in themselves so as to fight off certain complicated situations. This might be the case of Walter Mitty in the movie "The Secret Life of Walter Mitty" and Paikea
Why Is Perseverance Important
"Perseverance isn't one long race; it is many short races one after the other." - Walter Elliot. When someone is facing their idea of impossible, they must overcome many small bumps in the road and when they get over that small bump it can make them believe in themselves and make them stronger as a person. But perseverance can be well worth it in the end. Through determination, we can learn why perseverance is essential to making us stronger both mentally and emotionally, but we can't just understand why but also how perseverance help in making us the strongest people we can be. However being persistent not only affects us as individuals but it also affects our communities and the society we live in. At the end of the day perseverance one
Themes In The Scarlet Ibis
Challenges. People go through challenges everyday, they can either be easy or hard. Challenges can be the smallest bump in a person's day or it can be something major. People learn and achieve something when they go through challenges in life and it ends up making them stronger.
Obstacles In Grapes Of Wrath
Many people face obstacles each day and hour. In these stories many people face obstacles in many different way. Many people cope with obstacles by appreciating the things they have and get. In these three stories people are coping with obstacles in
Essay On Overcoming Obstacles
"Another source of greatness is difficulty. When any work seems to have required immense force and labour to effect it, the idea is grand" -Edmund Burke
My Obstacles As A Writer Analysis
In life, there will be many obstacles. Obstacles can take control you or you can use them to strengthen yourself. One of my obstacles is being a good writer. Writing has never been my strongest, I have difficulty in making a perfect sentence. Composition for me has been difficult and easy. This class has helped me learn my weakness and strengths. The comments that are left in my essays help me know what to fix for the next essay and gives me a clear idea on what to work on. I think my weakness is not knowing the grammar rules not knowing how to proofread my essays and English being my second language.
Speech About Challenges In Life
In our life, there are periods of challenges that we must face, but the real challenge is how we grow and learn from overcoming them. Being naive children, we believed that life was simplistic and effortless. Well, we were wrong, we can only yearn for life to be easy. Growing up, we continue to face countless hurdles that only get bigger and bigger. My life, in particular, has been filled with numerous up and downs. It felt like I was in an endless roller coaster going up and down. Some believe that life is filled with obstacles and experiences that will help us pave the path to our own successes. But is that really accurate? There are some points in life when I've felt that I would never conquer a problem. From trying to learn to walk, to making big decisions that would affect the outcome of life. There are always complications and doubts that block our path. What job am I to choose? What university do I apply for? These thoughts will soon turn into a bitter reality. A reality that we will have to face. I would do anything to go back in time when I thought learning division was complicated as untying a series of knots. Sadly, this is the harsh reality, but even in this reality, we see even ourselves getting through a barrier. Life isn't a game where you only have one try. Even when we stumble a thousand times, we can still manage to get back up, and it's that thing about life that leaves me in awe. Life is a series of failures and lessons. Sometimes, even failures are
More about Challenges In Life Essay
Related topics.
Essays About Life Challenges: Top 5 Examples and 6 Prompts
Essays about life challenges let us share our valuable experiences and lessons in life. See our top examples and prompts to assist you in writing your essay.
Life challenges envelop the obstacles we face to reach where we are now. These personal crises we had to deal with have left us with lessons we can use to grow as people and have better lives. Essays that tackle this subject help us reflect on our experiences so we can remember our failures, celebrate our successes, and appreciate our growth.
5 Essay Examples
1. african refugees life challenges by anonymous on ivypanda.com, 2. overcoming challenges in my life: dyslexia by anonymous on gradesfixer.com, 3. a self-reflection of my life challenges, motivation, and persistence to achieve my goals by terence hampton, 4. young generation's challenges in life and career by anonymous on ivypanda.com, 5. role of challenges in identification of purposes in life by anonymous on gradesfixer.com, 6 prompts for essays about life challenges.
"The refugees are allowed to live in these camps and receive emergency food and medical care until they feel it is secure enough for them to go back to their domiciles or until they are reunited with their people living out of the campers."
This essay gives readers an insight into the everyday challenges of refugees living in a camp. The author describes their situation in detail to let the readers understand their suffering and how difficult it is to be away from their homes. The essay further includes relevant statistics and studies to showcase the astounding number of refugees worldwide, including how they became refugees.
Refugee camps still exist today, intending to relieve refugees from their challenging situations. Creating a challenging environment for many refugees living in this situation.
"As a child, I can remember when people were reassuring me that I was such a bright and outgoing kid. But there were times that I didn't feel that way. I've always thought they were wrong about me and just trying to get my self-esteem up… "
In this essay, the author shares their difficulties with having dyslexia, noting how growing up with this disability put them through overwhelming pressure and unpleasant situations that made them self-conscious. Their disability triggered many emotions that made them constantly embarrassed or panicky.
However, the writer recognizes how their disability helped them improve their communication skills and reflects on how their challenging time at school molded them into who they are today.
"I refuse to let adversity crush me because that would mean that my family and I would have done all this suffering for nothing. I do not live in vain, I live for a purpose and that is to inspire people to be more than what they think they are capable of. No day is promised, but the future is always full of possibilities."
Hampton starts this essay by recognizing how life continuously throws him challenges. Still, he decides to only reflect on the most significant impact on his character, namely, his brother's arrest, his twin brother Dante's disability, and his father's death. Throughout the piece, Hampton narrates these obstacles, letting the readers know what they made him feel and how they affected him as an individual.
When he thinks back to these difficulties, he realizes what his objectives should be, encouraging him to be a better person. Hampton tells his readers that these challenges inspire him to reach his goals.
"Being the age of twenty-four years, I have encountered and seen the various challenges that many youths in this generation are experiencing. The list of challenges facing the youth in the current generation is endless with most of them having great impacts on the entire globe."
As a young person, the author lets the audience in on the challenges they face and centers the essay around the hurdles youth are expected to deal with. The writer focuses on the difficulty of gaining employment despite years of formal training. This essay looks at current challenges facing today's youth and how to overcome them.
"When you are faced with a challenge, especially one that pushes your limits, you sometimes behave differently. I'm not sure how to explain it…but there is occasionally a moment when you feel absolutely drained — like you can't take one more step or your arms are about to fail you — but if you have the right mindset you can pull the strength you need from a part of you that is not commonly used."
This essay focuses on how challenges can be used to enhance self-identification. The author explains how difficulties in life are commonly related to experiential learning, which helps people reflect, grow, and change. The author also believes that the most challenging times bring out the bravest in us, and the more we get used to these challenges, the more we develop our "superhero power."
1. Before and After Life Challenges
Begin your essay by sharing a personal experience about a life-changing challenge you had to endure. Reminisce about your life before this occurred, and delve into how you felt during the challenge, then describe overcoming the challenge and how it shaped you. You can split your essay into three sections to dedicate thought to each part of the process. Make sure to use descriptive language and share your feelings with the reader for an engaging piece of writing.
2. Extreme Life Challenges and Mental Health
The effects of life challenges differ for each person. For this prompt, research severe life challenges that can significantly damage an individual and add relevant statistics that prove these cases. These occurrences include childhood abuse, long-term stress, and social isolation. Conduct research and describe how experiencing these challenges can result in mental health issues such as depression and anxiety. Tip: Make sure to cite research from credible sources.
3. The Role of Family When Dealing With Life Challenges
Our upbringing shapes how we confront challenges and find resolutions. These lessons are communicated through events we are exposed to as children and young adults. In this essay, describe the ways that different upbringings can impact our ability to cope with challenges.
For example, a child who grew up in a family where anger was used to resolve challenges may be more likely to deal with their own challenges in a negative way, resulting in anger and anxiety. Look for studies that support this prompt and identify the importance of a family unit in a child's reaction to life challenges. Check out our 20 engaging essay topics about family .
4. Life Challenges at Work
To narrow down the subject for your essay, focus on an aspect of an individual's life they can't remove, such as livelihood. Use this prompt to open a discussion about the challenges people face in their workplace and find cases that illustrate these difficulties.
For example, there are 48.6 million Americans who have experienced workplace bullying. Delve into the reasons for these issues and offer possible solutions.
5. The Different Effects of Life Challenges
Overcoming tough challenges in life may lead to positive or negative results. Divide your essay into two parts, list the pros and cons of dealing with everyday life challenges, and add relevant factors that lead to those outcomes.
Here's an example: After the death of a loved one, an individual will learn how to deal with the pain and continue living their life with a stronger faith. On the other hand, they may succumb to sadness and become depressed.
6. Overcoming Life Challenges
For this prompt, choose a specific life challenge you had to deal with and how you addressed the situation. Narrate the difficulties you needed to manage during that time and ensure to highlight the qualities or values you used to overcome them.
Following the previous point's example, if you have experienced losing a close relative, your struggles could include consoling your family and yourself while needing to oversee how the deceased's funeral and estate are handled. You can describe how you overcame this challenge by remaining composed and wise throughout the ordeal.
Looking for more? Check out our guide on how to write essays about depression .
Join over 15,000 writers today
Get a FREE book of writing prompts and learn how to make more money from your writing.
Success! Now check your email to claim your prompts.
There was an error submitting your subscription. Please try again.
Maria Caballero is a freelance writer who has been writing since high school. She believes that to be a writer doesn't only refer to excellent syntax and semantics but also knowing how to weave words together to communicate to any reader effectively.
View all posts
Student short essay: "Life: full of challenges"
Life is beautiful but not always easy. It has problems too, and the challenge lies in facing them with courage, letting the beauty of life act like a painkiller, making the pain bearable during trying times by providing hope.
Happiness and sorrow, victory and defeat, day and night are just two sides of the coin. Similarly, life is full of moments of joy, pleasure, success, and comfort punctuated by misery, defeat, failures, and problems. There is no human being on Earth that is strong, powerful, wise, or rich who has not experienced struggle, suffering, or failure.
No doubt, life is beautiful, and every moment is a celebration of being alive, but one should always be ready to face adversity and challenges. A person who has not encountered difficulties in life can never achieve success. Difficulties test the courage, patience, perseverance, and true character of a human being. Adversity and hardships make a person strong and ready to face the challenges of life with equanimity. There is no doubt that there can be no gain without pain. It is only when one toils and sweats it out that success is nourished and sustained.
Thus, life should not be just a bed of roses; thorns are also a part of it and should be accepted by us just as we accept the beautiful side of life. The thorns remind one of how success and happiness can be evasive and instead of feeling disappointed and disheartened rather remember that the pain of thorns is short-lived, and the beauty of life would soon overcome the prick of thorns. Those who are under the impression that life is a bed of roses are disillusioned soon and become victims of depression and frustration. One who faces difficulties with courage and accepts success without letting it go to their head is the one who experience real happiness, contentment, and peace in life.
Those who think that good times last forever easily succumb to pressure during difficulties. They do not put in required hard work and efforts because they break down easily. You can take the example of a student who burns the midnight oil, makes sacrifices, and resists temptations so that he can perform well. Similarly, a successful executive has to face the ups and downs of life, not forgetting that life is a mix of success and failure, joy, and sorrow. If he loses hope during difficult times, he would not achieve success and would be replaced by others. Even the strongest kings and emperors have had their cup of woes.
Life has not been a bed of roses for them. The adage "uneasy lays the head that wears the crown" has been rightly used for people, who are successful and are enjoying power and authority.
To sum up, life is beauteous just as roses, but it has challenges which are like thorns and have to be faced and overcome by all. Those who accept these challenges and succeed are the ones who know how to live life in its true sense. Thus, enjoy life but also be prepared to bear the pricks of pain.
View the discussion thread.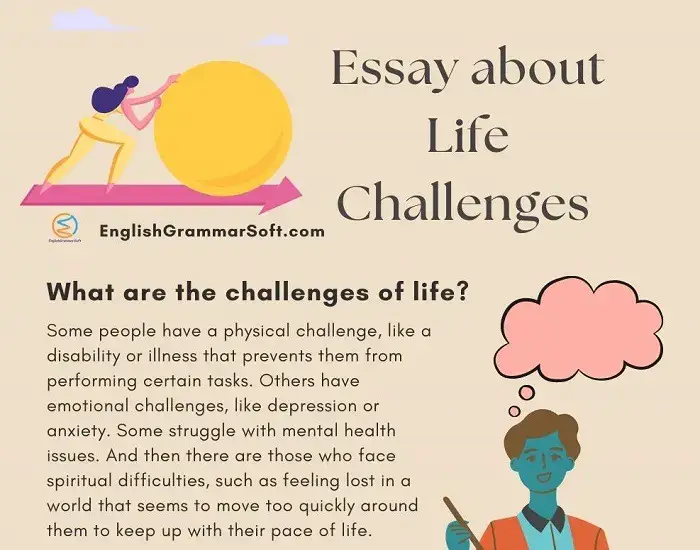 Essay about Life Challenges (1000 Words)
Please enable JavaScript
Life's challenges are unavoidable. They are diverse and everywhere, each demanding a different approach. But how can we deal with these difficult situations? It is your reaction to life challenges that can make a difference. In this essay, you will learn about life challenges and how to deal with them.
Essay about Life Challenges
My life challenge is not staying focus and then at the end of the day I did the wrong things that I should have done. Because I wasn't paying attention, and then got distracted by other things going on around me, it caused me to not stay focus on what I was going to do in the first place.
What are the challenges of life?
Some people have a physical challenge, like a disability or illness that prevents them from performing certain tasks. Others have emotional challenges, like depression or anxiety. Some struggle with mental health issues. And then there are those who face spiritual difficulties, such as feeling lost in a world that seems to move too quickly around them to keep up with their pace of life.
There are so many life challenges
Some life challenges can be overcome while others cannot. One of the most common types of life challenges is having a difficult relationship with someone else where you feel like your needs aren't being met or that there is no way to communicate with them because they don't listen to what you have to say and this makes it difficult for you to trust yourself or anyone else because you think they will hurt you just like the other person did before.
All relationships seem difficult which makes it hard for me at times but I'm learning how not let this happen anymore because once my mind starts doing this then I start feeling depressed which means I'm alone again.
The biggest challenge in life
How do you overcome challenges in life.
When facing a life challenge, it is important to ask for help. It is also very important to talk with someone you trust. If you have been struggling with something for a long time and are having a hard time getting through it alone, then talking about it with someone else can be helpful. Talking about your problems helps you realize that other people face similar issues in their lives and helps you feel less alone in dealing with these issues.
It's always nice when there's an uplifting atmosphere surrounding us instead of one full of negativity because those feelings affect each person differently depending on how they've been raised throughout childhood or even adulthood!
You should never give up when things get tough because sometimes things won't seem like they're going anywhere but always remember: patience wins out over anything else – especially if someone else isn't willing enough to wait until later on down the road before coming back again another day.
Nobody else can help you deal with your challenges
Life challenges can be hard but you can get through them.
No one said life was easy for anyone. The person that you are today is a result of the difficulties, problems and challenges you have faced in your life. Those who face life head-on and overcome problems with courage and challenge know the true value of life. When we face a challenge or a problem, it helps us to grow. It gives us strength and a deeper insight into our own character. And it can also be an adventure! So don't look at challenges as something to avoid, but as something to be sought after and cherished. There would be no progress if there were no challenges or struggles in our lives.
Similar Posts
500 words essay on nature in english, essay about video games, essay about anxiety and stress, how many sentences are in a paragraph, essay on environment protection (1000+ words), essay on teaching profession & its benefits, leave a reply cancel reply.
Forgot Password
Know it here, essay on challenges faces by students.
Students are no longer seem to be learning of the challenges they face in this new fast-paced world of technology, one of them is obesity. The number of overweight students has been increasing and this might not be a good thing. They might face health problems like high blood pressure and high cholesterol levels. This is because children these days do not have as many opportunities to be active as before.
Lastly, the idea that only a few people are lucky to be financially well-off enough to attend college is another challenge faced by students today. This might have been true years ago, but it certainly is not so at present. Many students now study even if their parents are unable to pay for their tuition fee or other expenses because of the many scholarships and grants available. In fact, there are now more students in college than ever before, so it is no longer true that only the wealthy can afford to get a higher education.Somethings are hard for students today. With a little bit of hard work and determination, they can be overcome.
With a little bit of hard work and determination, these challenges can be overcome. Students just need to be aware of them and do their best to overcome them.
What should be done to tackle such challenges?
Please enable JavaScript
The challenges faced by students today can be tackled with effort from all stakeholders (parents and educators, the government). Parents and educators can work together to create more opportunities for students to be active. The government can provide more scholarships and grants so that students from all backgrounds can have access to higher education. Lastly, students themselves should make a conscious effort to be responsible and honest, and not take shortcuts in their studies. These are just some of the ways in which the challenges faced by students can be tackled effectively. With effort from all, we can create a society where every student has an equal opportunity to succeed.
How to faced the challenges?
Related Posts
How to write 5 paragraph essay, my 1st period experience, leave a comment cancel reply, insert/edit link.
What are your chances of acceptance?
Calculate for all schools, your chance of acceptance, your chancing factors, extracurriculars.
8 Overcoming Challenges College Essay Examples
Get your essay reviewed by an expert.
Early decision and early action deadlines are about a week away. You can still get a professional review of your college essays in time for early deadlines on CollegeVine.
The purpose of the Overcoming Challenges essay is for schools to see how you might handle the difficulties of college. They want to know how you grow, evolve, and learn when you face adversity. For this topic, there are many clichés , such as getting a bad grade or losing a sports game, so be sure to steer clear of those and focus on a topic that's unique to you. (See our full guide on the Overcoming Challenges Essay for more tips).
These overcoming challenges essay examples were all written by real students. Read through them to get a sense of what makes a strong essay. At the end, we'll present the revision process for the first essay and share some resources for improving your essay.
Please note: Looking at examples of real essays students have submitted to colleges can be very beneficial to get inspiration for your essays. You should never copy or plagiarize from these examples when writing your own essays. Colleges can tell when an essay isn't genuine and will not view students favorably if they plagiarized. 
Essay 1: Becoming a Coach
"Advanced females ages 13 to 14 please proceed to staging with your coaches at this time." Skittering around the room, eyes wide and pleading, I frantically explained my situation to nearby coaches. The seconds ticked away in my head; every polite refusal increased my desperation.
Despair weighed me down. I sank to my knees as a stream of competitors, coaches, and officials flowed around me. My dojang had no coach, and the tournament rules prohibited me from competing without one.
Although I wanted to remain strong, doubts began to cloud my mind. I could not help wondering: what was the point of perfecting my skills if I would never even compete? The other members of my team, who had found coaches minutes earlier, attempted to comfort me, but I barely heard their words. They couldn't understand my despair at being left on the outside, and I never wanted them to understand.
Since my first lesson 12 years ago, the members of my dojang have become family. I have watched them grow up, finding my own happiness in theirs. Together, we have honed our kicks, blocks, and strikes. We have pushed one another to aim higher and become better martial artists. Although my dojang had searched for a reliable coach for years, we had not found one. When we attended competitions in the past, my teammates and I had always gotten lucky and found a sympathetic coach. Now, I knew this practice was unsustainable. It would devastate me to see the other members of my dojang in my situation, unable to compete and losing hope as a result. My dojang needed a coach, and I decided it was up to me to find one.
I first approached the adults in the dojang – both instructors and members' parents. However, these attempts only reacquainted me with polite refusals. Everyone I asked told me they couldn't devote multiple weekends per year to competitions. I soon realized that I would have become the coach myself.
At first, the inner workings of tournaments were a mystery to me. To prepare myself for success as a coach, I spent the next year as an official and took coaching classes on the side. I learned everything from motivational strategies to technical, behind-the-scenes components of Taekwondo competitions. Though I emerged with new knowledge and confidence in my capabilities, others did not share this faith.
Parents threw me disbelieving looks when they learned that their children's coach was only a child herself. My self-confidence was my armor, deflecting their surly glances. Every armor is penetrable, however, and as the relentless barrage of doubts pounded my resilience, it began to wear down. I grew unsure of my own abilities.
Despite the attack, I refused to give up. When I saw the shining eyes of the youngest students preparing for their first competition, I knew I couldn't let them down. To quit would be to set them up to be barred from competing like I was. The knowledge that I could solve my dojang's longtime problem motivated me to overcome my apprehension.
Now that my dojang flourishes at competitions, the attacks on me have weakened, but not ended. I may never win the approval of every parent; at times, I am still tormented by doubts, but I find solace in the fact that members of my dojang now only worry about competing to the best of their abilities.
Now, as I arrive at a tournament with my students, I close my eyes and remember the past. I visualize the frantic search for a coach and the chaos amongst my teammates as we competed with one another to find coaches before the staging calls for our respective divisions. I open my eyes to the exact opposite scene. Lacking a coach hurt my ability to compete, but I am proud to know that no member of my dojang will have to face that problem again.
This essay begins with an in-the-moment narrative that really illustrates the chaos of looking for a coach last-minute. We feel the writer's emotions, particularly their dejectedness, at not being able to compete.
Through this essay, we can see how gutsy and determined the student is in deciding to become a coach themselves. The writer shows us these characteristics through their actions, rather than explicitly telling us: To prepare myself for success as a coach, I spent the next year as an official and took coaching classes on the side.
One area of improvement of this essay would be the "attack" wording. The author likely uses this word as a metaphor for martial arts, but it feels too strong to describe the adults' doubt of the student's abilities as a coach, and can even be confusing at first.
Still, we see the student's resilience as they are able to move past the disbelieving looks to help their team. The essay is kept real and vulnerable, however, as the writer admits having doubts: Every armor is penetrable, however, and as the relentless barrage of doubts pounded my resilience, it began to wear down. I grew unsure of my own abilities.
The essay comes full circle as the author recalls the frantic situations in seeking out a coach, but this is no longer a concern for them and their team. Overall, this essay is extremely effective in painting this student as mature, bold, and compassionate.
Essay 2: Starting a Fire
Was I no longer the beloved daughter of nature, whisperer of trees? Knee-high rubber boots, camouflage, bug spray—I wore the garb and perfume of a proud wild woman, yet there I was, hunched over the pathetic pile of stubborn sticks, utterly stumped, on the verge of tears. As a child, I had considered myself a kind of rustic princess, a cradler of spiders and centipedes, who was serenaded by mourning doves and chickadees, who could glide through tick-infested meadows and emerge Lyme-free. I knew the cracks of the earth like the scars on my own rough palms. Yet here I was, ten years later, incapable of performing the most fundamental outdoor task: I could not, for the life of me, start a fire. 
Furiously I rubbed the twigs together—rubbed and rubbed until shreds of skin flaked from my fingers. No smoke. The twigs were too young, too sticky-green; I tossed them away with a shower of curses, and began tearing through the underbrush in search of a more flammable collection. My efforts were fruitless. Livid, I bit a rejected twig, determined to prove that the forest had spurned me, offering only young, wet bones that would never burn. But the wood cracked like carrots between my teeth—old, brittle, and bitter. Roaring and nursing my aching palms, I retreated to the tent, where I sulked and awaited the jeers of my family. 
Rattling their empty worm cans and reeking of fat fish, my brother and cousins swaggered into the campsite. Immediately, they noticed the minor stick massacre by the fire pit and called to me, their deep voices already sharp with contempt. 
"Where's the fire, Princess Clara?" they taunted. "Having some trouble?" They prodded me with the ends of the chewed branches and, with a few effortless scrapes of wood on rock, sparked a red and roaring flame. My face burned long after I left the fire pit. The camp stank of salmon and shame. 
In the tent, I pondered my failure. Was I so dainty? Was I that incapable? I thought of my hands, how calloused and capable they had been, how tender and smooth they had become. It had been years since I'd kneaded mud between my fingers; instead of scaling a white pine, I'd practiced scales on my piano, my hands softening into those of a musician—fleshy and sensitive. And I'd gotten glasses, having grown horrifically nearsighted; long nights of dim lighting and thick books had done this. I couldn't remember the last time I had lain down on a hill, barefaced, and seen the stars without having to squint. Crawling along the edge of the tent, a spider confirmed my transformation—he disgusted me, and I felt an overwhelming urge to squash him. 
Yet, I realized I hadn't really changed—I had only shifted perspective. I still eagerly explored new worlds, but through poems and prose rather than pastures and puddles. I'd grown to prefer the boom of a bass over that of a bullfrog, learned to coax a different kind of fire from wood, having developed a burn for writing rhymes and scrawling hypotheses. 
That night, I stayed up late with my journal and wrote about the spider I had decided not to kill. I had tolerated him just barely, only shrieking when he jumped—it helped to watch him decorate the corners of the tent with his delicate webs, knowing that he couldn't start fires, either. When the night grew cold and the embers died, my words still smoked—my hands burned from all that scrawling—and even when I fell asleep, the ideas kept sparking—I was on fire, always on fire.
This essay is an excellent example because the writer turns an everyday challenge—starting a fire—into an exploration of her identity. The writer was once "a kind of rustic princess, a cradler of spiders and centipedes," but has since traded her love of the outdoors for a love of music, writing, and reading. 
The story begins in media res , or in the middle of the action, allowing readers to feel as if we're there with the writer. One of the essay's biggest strengths is its use of imagery. We can easily visualize the writer's childhood and the present day. For instance, she states that she "rubbed and rubbed [the twigs] until shreds of skin flaked from my fingers."
The writing has an extremely literary quality, particularly with its wordplay. The writer reappropriates words and meanings, and even appeals to the senses: "My face burned long after I left the fire pit. The camp stank of salmon and shame." She later uses a parallelism to cleverly juxtapose her changed interests: "instead of scaling a white pine, I'd practiced scales on my piano."
One of the essay's main areas of improvement is its overemphasis on the "story" and lack of emphasis on the reflection. The second to last paragraph about changing perspective is crucial to the essay, as it ties the anecdote to larger lessons in the writer's life. She states that she hasn't changed, but has only shifted perspective. Yet, we don't get a good sense of where this realization comes from and how it impacts her life going forward. 
The end of the essay offers a satisfying return to the fire imagery, and highlights the writer's passion—the one thing that has remained constant in her life.
Essay 3: Last-Minute Switch
The morning of the Model United Nation conference, I walked into Committee feeling confident about my research. We were simulating the Nuremberg Trials – a series of post-World War II proceedings for war crimes – and my portfolio was of the Soviet Judge Major General Iona Nikitchenko. Until that day, the infamous Nazi regime had only been a chapter in my history textbook; however, the conference's unveiling of each defendant's crimes brought those horrors to life. The previous night, I had organized my research, proofread my position paper and gone over Judge Nikitchenko's pertinent statements. I aimed to find the perfect balance between his stance and my own.
As I walked into committee anticipating a battle of wits, my director abruptly called out to me. "I'm afraid we've received a late confirmation from another delegate who will be representing Judge Nikitchenko. You, on the other hand, are now the defense attorney, Otto Stahmer." Everyone around me buzzed around the room in excitement, coordinating with their allies and developing strategies against their enemies, oblivious to the bomb that had just dropped on me. I felt frozen in my tracks, and it seemed that only rage against the careless delegate who had confirmed her presence so late could pull me out of my trance. After having spent a month painstakingly crafting my verdicts and gathering evidence against the Nazis, I now needed to reverse my stance only three hours before the first session.
Gradually, anger gave way to utter panic. My research was fundamental to my performance, and without it, I knew I could add little to the Trials. But confident in my ability, my director optimistically recommended constructing an impromptu defense. Nervously, I began my research anew. Despite feeling hopeless, as I read through the prosecution's arguments, I uncovered substantial loopholes. I noticed a lack of conclusive evidence against the defendants and certain inconsistencies in testimonies. My discovery energized me, inspiring me to revisit the historical overview in my conference "Background Guide" and to search the web for other relevant articles. Some Nazi prisoners had been treated as "guilty" before their court dates. While I had brushed this information under the carpet while developing my position as a judge, i t now became the focus of my defense. I began scratching out a new argument, centered on the premise that the allied countries had violated the fundamental rule that, a defendant was "not guilty" until proven otherwise.
At the end of the three hours, I felt better prepared. The first session began, and with bravado, I raised my placard to speak. Microphone in hand, I turned to face my audience. "Greetings delegates. I, Otto Stahmer would like to……." I suddenly blanked. Utter dread permeated my body as I tried to recall my thoughts in vain. "Defence Attorney, Stahmer we'll come back to you," my Committee Director broke the silence as I tottered back to my seat, flushed with embarrassment. Despite my shame, I was undeterred. I needed to vindicate my director's faith in me. I pulled out my notes, refocused, and began outlining my arguments in a more clear and direct manner. Thereafter, I spoke articulately, confidently putting forth my points. I was overjoyed when Secretariat members congratulated me on my fine performance.
Going into the conference, I believed that preparation was the key to success. I wouldn't say I disagree with that statement now, but I believe adaptability is equally important. My ability to problem-solve in the face of an unforeseen challenge proved advantageous in the art of diplomacy. Not only did this experience transform me into a confident and eloquent delegate at that conference, but it also helped me become a more flexible and creative thinker in a variety of other capacities. Now that I know I can adapt under pressure, I look forward to engaging in activities that will push me to be even quicker on my feet.
This essay is an excellent example because it focuses on a unique challenge and is highly engaging. The writer details their experience reversing their stance in a Model UN trial with only a few hours notice, after having researched and prepared to argue the opposite perspective for a month. 
Their essay is written in media res , or in the middle of the action, allowing readers to feel as if we're there with the writer. The student openly shares their internal thoughts with us — we feel their anger and panic upon the reversal of roles. We empathize with their emotions of "utter dread" and embarrassment when they're unable to speak. 
From the essay, we learn that the student believes in thorough preparation, but can also adapt to unforeseen obstacles. They're able to rise to the challenge and put together an impromptu argument, think critically under pressure, and recover after their initial inability to speak. 
Essay 4: Music as a Coping Mechanism
CW: This essay mentions self-harm.
Sobbing uncontrollably, I parked around the corner from my best friend's house. As I sat in the driver's seat, I whispered the most earnest prayer I had ever offered.
Minutes before, I had driven to Colin's house to pick up a prop for our upcoming spring musical. When I got there, his older brother, Tom, came to the door and informed me that no one else was home. "No," I corrected, "Colin is here. He's got a migraine." Tom shook his head and gently told me where Colin actually was: the psychiatric unit of the local hospital. I felt a weight on my chest as I connected the dots; the terrifying picture rocked my safe little world. Tom's words blurred as he explained Colin's self-harm, but all I could think of was whether I could have stopped him. Those cuts on his arms had never been accidents. Colin had lied, very convincingly, many times. How could I have ignored the signs in front of me? Somehow, I managed to ask Tom whether I could see him, but he told me that visiting hours for non-family members were over for the day. I would have to move on with my afternoon.
Once my tears had subsided a little, I drove to the theater, trying to pull myself together and warm up to sing. How would I rehearse? I couldn't sing three notes without bursting into tears. "I can't do this," I thought. But then I realized that the question wasn't whether I could do it. I knew Colin would want me to push through, and something deep inside told me that music was the best way for me to process my grief. I needed to sing.
I practiced the lyrics throughout my whole drive. The first few times, I broke down in sobs. By the time I reached the theater, however, the music had calmed me. While Colin would never be far from my mind, I had to focus on the task ahead: recording vocals and then producing the video trailer that would be shown to my high school classmates. I fought to channel my worry into my recording. If my voice shook during the particularly heartfelt moments, it only added emotion and depth to my performance. I felt Colin's absence next to me, but even before I listened to that first take, I knew it was a keeper.
With one of my hurdles behind me, I steeled myself again and prepared for the musical's trailer. In a floor-length black cape and purple dress, I swept regally down the steps to my director, who waited outside. Under a gloomy sky that threatened to turn stormy, I boldly strode across the street, tossed a dainty yellow bouquet, and flashed confident grins at all those staring. My grief lurched inside, but I felt powerful. Despite my sadness, I could still make art.
To my own surprise, I successfully took back the day. I had felt pain, but I had not let it drown me – making music was a productive way to express my feelings than worrying. Since then, I have been learning to take better care of myself in difficult situations. That day before rehearsal, I found myself in the most troubling circumstances of my life thus far, but they did not sink me because I refused to sink. When my aunt developed cancer several months later, I knew that resolution would not come quickly, but that I could rely on music to cope with the agony, even when it would be easier to fall apart. Thankfully, Colin recovered from his injuries and was home within days. The next week, we stood together on stage at our show's opening night. As our eyes met and our voices joined in song, I knew that music would always be our greatest mechanism for transforming pain into strength.
This essay is well-written, as we can feel the writer's emotions through the thoughts they share, and visualize the night of the performance through their rich descriptions. Their varied sentence length also makes the essay more engaging.
That said, this essay is not a great example because of the framing of the topic. The writer can come off as insensitive since they make their friend's struggle about themself and their emotions (and this is only worsened by the mention of their aunt's cancer and how it was tough on them ). The essay would've been stronger if it focused on their guilt of not recognizing their friend's struggles and spanned a longer period of time to demonstrate gradual relationship building and reflection. Still, this would've been difficult to do well.
In general, you should try to choose a challenge that is undeniably your own, and you should get at least one or two people to read your essay to give you candid feedback.
Essay 5: Dedicating a Track
"Getting beat is one thing – it's part of competing – but I want no part in losing." Coach Rob Stark's motto never fails to remind me of his encouragement on early-morning bus rides to track meets around the state. I've always appreciated the phrase, but an experience last June helped me understand its more profound, universal meaning.
Stark, as we affectionately call him, has coached track at my high school for 25 years. His care, dedication, and emphasis on developing good character has left an enduring impact on me and hundreds of other students. Not only did he help me discover my talent and love for running, but he also taught me the importance of commitment and discipline and to approach every endeavor with the passion and intensity that I bring to running. When I learned a neighboring high school had dedicated their track to a longtime coach, I felt that Stark deserved similar honors.
Our school district's board of education indicated they would only dedicate our track to Stark if I could demonstrate that he was extraordinary. I took charge and mobilized my teammates to distribute petitions, reach out to alumni, and compile statistics on the many team and individual champions Stark had coached over the years. We received astounding support, collecting almost 3,000 signatures and pages of endorsements from across the community. With help from my teammates, I presented this evidence to the board.
They didn't bite. 
Most members argued that dedicating the track was a low priority. Knowing that we had to act quickly to convince them of its importance, I called a team meeting where we drafted a rebuttal for the next board meeting. To my surprise, they chose me to deliver it. I was far from the best public speaker in the group, and I felt nervous about going before the unsympathetic board again. However, at that second meeting, I discovered that I enjoy articulating and arguing for something that I'm passionate about.
Public speaking resembles a cross country race. Walking to the starting line, you have to trust your training and quell your last minute doubts. When the gun fires, you can't think too hard about anything; your performance has to be instinctual, natural, even relaxed. At the next board meeting, the podium was my starting line. As I walked up to it, familiar butterflies fluttered in my stomach. Instead of the track stretching out in front of me, I faced the vast audience of teachers, board members, and my teammates. I felt my adrenaline build, and reassured myself: I've put in the work, my argument is powerful and sound. As the board president told me to introduce myself, I heard, "runners set" in the back of my mind. She finished speaking, and Bang! The brief silence was the gunshot for me to begin. 
The next few minutes blurred together, but when the dust settled, I knew from the board members' expressions and the audience's thunderous approval that I had run quite a race. Unfortunately, it wasn't enough; the board voted down our proposal. I was disappointed, but proud of myself, my team, and our collaboration off the track. We stood up for a cause we believed in, and I overcame my worries about being a leader. Although I discovered that changing the status quo through an elected body can be a painstakingly difficult process and requires perseverance, I learned that I enjoy the challenges this effort offers. Last month, one of the school board members joked that I had become a "regular" – I now often show up to meetings to advocate for a variety of causes, including better environmental practices in cafeterias and safer equipment for athletes.
Just as Stark taught me, I worked passionately to achieve my goal. I may have been beaten when I appealed to the board, but I certainly didn't lose, and that would have made Stark proud.
While the writer didn't succeed in getting the track dedicated to Coach Stark, their essay is certainly successful in showing their willingness to push themselves and take initiative.
The essay opens with a quote from Coach Stark that later comes full circle at the end of the essay. We learn about Stark's impact and the motivation for trying to get the track dedicated to him.
One of the biggest areas of improvement in the intro, however, is how the essay tells us Stark's impact rather than showing us: His care, dedication, and emphasis on developing good character has left an enduring impact on me and hundreds of other students. Not only did he help me discover my talent and love for running, but he also taught me the importance of commitment and discipline and to approach every endeavor with the passion and intensity that I bring to running.
The writer could've helped us feel a stronger emotional connection to Stark if they had included examples of Stark's qualities, rather than explicitly stating them. For example, they could've written something like: Stark was the kind of person who would give you gas money if you told him your parents couldn't afford to pick you up from practice. And he actually did that—several times. At track meets, alumni regularly would come talk to him and tell him how he'd changed their lives. Before Stark, I was ambivalent about running and was on the JV team, but his encouragement motivated me to run longer and harder and eventually make varsity. Because of him, I approach every endeavor with the passion and intensity that I bring to running.
The essay goes on to explain how the writer overcame their apprehension of public speaking, and likens the process of submitting an appeal to the school board to running a race. This metaphor makes the writing more engaging and allows us to feel the student's emotions.
While the student didn't ultimately succeed in getting the track dedicated, we learn about their resilience and initiative: I now often show up to meetings to advocate for a variety of causes, including better environmental practices in cafeterias and safer equipment for athletes.
Overall, this essay is well-done. It demonstrates growth despite failing to meet a goal, which is a unique essay structure. The running metaphor and full-circle intro/ending also elevate the writing in this essay.
Essay 6: Body Image
CW: This essay mentions eating disorders.
I press the "discover" button on my Instagram app, hoping to find enticing pictures to satisfy my boredom. Scrolling through, I see funny videos and mouth-watering pictures of food. However, one image stops me immediately. A fit teenage girl with a "perfect body" relaxes in a bikini on a beach. Beneath it, I see a slew of flattering comments. I shake with disapproval over the image's unrealistic quality. However, part of me still wants to have a body like hers so that others will make similar comments to me.
I would like to resolve a silent issue that harms many teenagers and adults: negative self image and low self-esteem in a world where social media shapes how people view each other. When people see the façades others wear to create an "ideal" image, they can develop poor thought patterns rooted in negative self-talk. The constant comparisons to "perfect" others make people feel small. In this new digital age, it is hard to distinguish authentic from artificial representations.
When I was 11, I developed anorexia nervosa. Though I was already thin, I wanted to be skinny like the models that I saw on the magazine covers on the grocery store stands. Little did I know that those models probably also suffered from disorders, and that photoshop erased their flaws. I preferred being underweight to being healthy. No matter how little I ate or how thin I was, I always thought that I was too fat. I became obsessed with the number on the scale and would try to eat the least that I could without my parents urging me to take more. Fortunately, I stopped engaging in anorexic behaviors before middle school. However, my underlying mental habits did not change. The images that had provoked my disorder in the first place were still a constant presence in my life.
By age 15, I was in recovery from anorexia, but suffered from depression. While I used to only compare myself to models, the growth of social media meant I also compared myself to my friends and acquaintances. I felt left out when I saw my friends' excitement about lake trips they had taken without me. As I scrolled past endless photos of my flawless, thin classmates with hundreds of likes and affirming comments, I felt my jealousy spiral. I wanted to be admired and loved by other people too. However, I felt that I could never be enough. I began to hate the way that I looked, and felt nothing in my life was good enough. I wanted to be called "perfect" and "body goals," so I tried to only post at certain times of day to maximize my "likes." When that didn't work, I started to feel too anxious to post anything at all.  
Body image insecurities and social media comparisons affect thousands of people – men, women, children, and adults – every day. I am lucky – after a few months of my destructive social media habits, I came across a video that pointed out the illusory nature of social media; many Instagram posts only show off good things while people hide their flaws. I began going to therapy, and recovered from my depression. To address the problem of self-image and social media, we can all focus on what matters on the inside and not what is on the surface. As an effort to become healthy internally, I started a club at my school to promote clean eating and radiating beauty from within. It has helped me grow in my confidence, and today I'm not afraid to show others my struggles by sharing my experience with eating disorders. Someday, I hope to make this club a national organization to help teenagers and adults across the country. I support the idea of body positivity and embracing difference, not "perfection." After all, how can we be ourselves if we all look the same?
This essay covers the difficult topics of eating disorders and mental health. If you're thinking about covering similar topics in your essay, we recommend reading our post Should You Talk About Mental Health in College Essays?
The short answer is that, yes, you can talk about mental health, but it can be risky. If you do go that route, it's important to focus on what you learned from the experience.
We can see that the writer of this essay has been through a lot, and a strength of their essay is their vulnerability, in excerpts such as this: I wanted to be admired and loved by other people too. However, I felt that I could never be enough. I began to hate the way that I looked, and felt nothing in my life was good enough. I wanted to be called "perfect" and "body goals," so I tried to only post at certain times of day to maximize my "likes."
The student goes on to share how they recovered from their depression through an eye-opening video and therapy sessions, and they're now helping others find their self-worth as well. It's great that this essay looks towards the future and shares the writer's goals of making their club a national organization; we can see their ambition and compassion.
The main weakness of this essay is that it doesn't focus enough on their recovery process, which is arguably the most important part. They could've told us more about the video they watched or the process of starting their club and the interactions they've had with other members.
Still, this essay shows us that this student is honest, self-aware, and caring, which are all qualities admissions officer are looking for.
Essay 7: Health Crisis
Tears streamed down my face and my mind was paralyzed with fear. Sirens blared, but the silent panic in my own head was deafening. I was muted by shock. A few hours earlier, I had anticipated a vacation in Washington, D.C., but unexpectedly, I was rushing to the hospital behind an ambulance carrying my mother. As a fourteen-year-old from a single mother household, without a driver's license, and seven hours from home, I was distraught over the prospect of losing the only parent I had. My fear turned into action as I made some of the bravest decisions of my life. 
Three blood transfusions later, my mother's condition was stable, but we were still states away from home, so I coordinated with my mother's doctors in North Carolina to schedule the emergency operation that would save her life. Throughout her surgery, I anxiously awaited any word from her surgeon, but each time I asked, I was told that there had been another complication or delay. Relying on my faith and positive attitude, I remained optimistic that my mother would survive and that I could embrace new responsibilities.
My mother had been a source of strength for me, and now I would be strong for her through her long recovery ahead. As I started high school, everyone thought the crisis was over, but it had really just started to impact my life. My mother was often fatigued, so I assumed more responsibility, juggling family duties, school, athletics, and work. I made countless trips to the neighborhood pharmacy, cooked dinner, biked to the grocery store, supported my concerned sister, and provided the loving care my mother needed to recover. I didn't know I was capable of such maturity and resourcefulness until it was called upon. Each day was a stage in my gradual transformation from dependence to relative independence.
Throughout my mother's health crisis, I matured by learning to put others' needs before my own. As I worried about my mother's health, I took nothing for granted, cherished what I had, and used my daily activities as motivation to move forward. I now take ownership over small decisions such as scheduling daily appointments and managing my time but also over major decisions involving my future, including the college admissions process. Although I have become more independent, my mother and I are inseparably close, and the realization that I almost lost her affects me daily. Each morning, I wake up ten minutes early simply to eat breakfast with my mother and spend time with her before our busy days begin. I am aware of how quickly life can change. My mother remains a guiding force in my life, but the feeling of empowerment I discovered within myself is the ultimate form of my independence. Though I thought the summer before my freshman year would be a transition from middle school to high school, it was a transformation from childhood to adulthood.
This essay feels real and tells readers a lot about the writer. To start at the beginning, the intro is 10/10. It has drama, it has emotions, and it has the reader wanting more.
And, when you keep going, you get to learn a lot about a very resilient and mature student. Through sentences like "I made countless trips to the neighborhood pharmacy, cooked dinner, biked to the grocery store, supported my concerned sister, and provided the loving care my mother needed to recover" and "Relying on my faith and positive attitude, I remained optimistic that my mother would survive and that I could embrace new responsibilities," the reader shows us that they are aware of their resilience and maturity, but are not arrogant about it. It is simply a fact that they have proven through their actions!
This essay makes us want to cheer for the writer, and they certainly seem like someone who would thrive in a more independent college environment.
Essay 8: Turned Tables
"You ruined my life!" After months of quiet anger, my brother finally confronted me. To my shame, I had been appallingly ignorant of his pain.
Despite being twins, Max and I are profoundly different. Having intellectual interests from a young age that, well, interested very few of my peers, I often felt out of step in comparison with my highly-social brother. Everything appeared to come effortlessly for Max and, while we share an extremely tight bond, his frequent time away with friends left me feeling more and more alone as we grew older.
When my parents learned about The Green Academy, we hoped it would be an opportunity for me to find not only an academically challenging environment, but also – perhaps more importantly – a community. This meant transferring the family from Drumfield to Kingston. And while there was concern about Max, we all believed that given his sociable nature, moving would be far less impactful on him than staying put might be on me.
As it turned out, Green Academy was everything I'd hoped for. I was ecstatic to discover a group of students with whom I shared interests and could truly engage. Preoccupied with new friends and a rigorous course load, I failed to notice that the tables had turned. Max, lost in the fray and grappling with how to make connections in his enormous new high school, had become withdrawn and lonely. It took me until Christmas time – and a massive argument – to recognize how difficult the transition had been for my brother, let alone that he blamed me for it.
Through my own journey of searching for academic peers, in addition to coming out as gay when I was 12, I had developed deep empathy for those who had trouble fitting in. It was a pain I knew well and could easily relate to. Yet after Max's outburst, my first response was to protest that our parents – not I – had chosen to move us here. In my heart, though, I knew that regardless of who had made the decision, we ended up in Kingston for my benefit. I was ashamed that, while I saw myself as genuinely compassionate, I had been oblivious to the heartache of the person closest to me. I could no longer ignore it – and I didn't want to.
We stayed up half the night talking, and the conversation took an unexpected turn. Max opened up and shared that it wasn't just about the move. He told me how challenging school had always been for him, due to his dyslexia, and that the ever-present comparison to me had only deepened his pain.
We had been in parallel battles the whole time and, yet, I only saw that Max was in distress once he experienced problems with which I directly identified. I'd long thought Max had it so easy – all because he had friends. The truth was, he didn't need to experience my personal brand of sorrow in order for me to relate – he had felt plenty of his own.
My failure to recognize Max's suffering brought home for me the profound universality and diversity of personal struggle; everyone has insecurities, everyone has woes, and everyone – most certainly – has pain. I am acutely grateful for the conversations he and I shared around all of this, because I believe our relationship has been fundamentally strengthened by a deeper understanding of one another. Further, this experience has reinforced the value of constantly striving for deeper sensitivity to the hidden struggles of those around me. I won't make the mistake again of assuming that the surface of someone's life reflects their underlying story.
Here you can find a prime example that you don't have to have fabulous imagery or flowery prose to write a successful essay. You just have to be clear and say something that matters. This essay is simple and beautiful. It almost feels like having a conversation with a friend and learning that they are an even better person than you already thought they were.
Through this narrative, readers learn a lot about the writer—where they're from, what their family life is like, what their challenges were as a kid, and even their sexuality. We also learn a lot about their values—notably, the value they place on awareness, improvement, and consideration of others. Though they never explicitly state it (which is great because it is still crystal clear!), this student's ending of "I won't make the mistake again of assuming that the surface of someone's life reflects their underlying story" shows that they are constantly striving for improvement and finding lessons anywhere they can get them in life.
Where to Get Your Overcoming Challenges Essays Edited
Do you want feedback on your Overcoming Challenges essays? After rereading your essays countless times, it can be difficult to evaluate your writing objectively. That's why we created our free Peer Essay Review tool , where you can get a free review of your essay from another student. You can also improve your own writing skills by reviewing other students' essays. 
If you want a college admissions expert to review your essay, advisors on CollegeVine have helped students refine their writing and submit successful applications to top schools. Find the right advisor for you to improve your chances of getting into your dream school!
Related CollegeVine Blog Posts
How to Write About Coronavirus in a College Essay
Students can share how they navigated life during the coronavirus pandemic in a full-length essay or an optional supplement.
Writing About COVID-19 in College Essays
Experts say students should be honest and not limit themselves to merely their experiences with the pandemic. (Getty Images)
The global impact of COVID-19, the disease caused by the novel coronavirus, means colleges and prospective students alike are in for an admissions cycle like no other. Both face unprecedented challenges and questions as they grapple with their respective futures amid the ongoing fallout of the pandemic.
Colleges must examine applicants without the aid of standardized test scores for many – a factor that prompted many schools to go test-optional for now . Even grades, a significant component of a college application, may be hard to interpret with some high schools adopting pass-fail classes last spring due to the pandemic. Major college admissions factors are suddenly skewed.
"I can't help but think other (admissions) factors are going to matter more," says Ethan Sawyer, founder of the College Essay Guy, a website that offers free and paid essay-writing resources.
College essays and letters of recommendation , Sawyer says, are likely to carry more weight than ever in this admissions cycle. And many essays will likely focus on how the pandemic shaped students' lives throughout an often tumultuous 2020.
But before writing a college essay focused on the coronavirus, students should explore whether it's the best topic for them.
Writing About COVID-19 for a College Application
Much of daily life has been colored by the coronavirus. Virtual learning is the norm at many colleges and high schools, many extracurriculars have vanished and social lives have stalled for students complying with measures to stop the spread of COVID-19.
"For some young people, the pandemic took away what they envisioned as their senior year," says Robert Alexander, dean of admissions, financial aid and enrollment management at the University of Rochester in New York. "Maybe that's a spot on a varsity athletic team or the lead role in the fall play. And it's OK for them to mourn what should have been and what they feel like they lost, but more important is how are they making the most of the opportunities they do have?"
That question, Alexander says, is what colleges want answered if students choose to address COVID-19 in their college essay.
But the question of whether a student should write about the coronavirus is tricky. The answer depends largely on the student.
"In general, I don't think students should write about COVID-19 in their main personal statement for their application," Robin Miller, master college admissions counselor at IvyWise, a college counseling company, wrote in an email.
"Certainly, there may be exceptions to this based on a student's individual experience, but since the personal essay is the main place in the application where the student can really allow their voice to be heard and share insight into who they are as an individual, there are likely many other topics they can choose to write about that are more distinctive and unique than COVID-19," Miller says.
Opinions among admissions experts vary on whether to write about the likely popular topic of the pandemic.
"If your essay communicates something positive, unique, and compelling about you in an interesting and eloquent way, go for it," Carolyn Pippen, principal college admissions counselor at IvyWise, wrote in an email. She adds that students shouldn't be dissuaded from writing about a topic merely because it's common, noting that "topics are bound to repeat, no matter how hard we try to avoid it."
Above all, she urges honesty.
"If your experience within the context of the pandemic has been truly unique, then write about that experience, and the standing out will take care of itself," Pippen says. "If your experience has been generally the same as most other students in your context, then trying to find a unique angle can easily cross the line into exploiting a tragedy, or at least appearing as though you have."
But focusing entirely on the pandemic can limit a student to a single story and narrow who they are in an application, Sawyer says. "There are so many wonderful possibilities for what you can say about yourself outside of your experience within the pandemic."
He notes that passions, strengths, career interests and personal identity are among the multitude of essay topic options available to applicants and encourages them to probe their values to help determine the topic that matters most to them – and write about it.
That doesn't mean the pandemic experience has to be ignored if applicants feel the need to write about it.
Writing About Coronavirus in Main and Supplemental Essays
Students can choose to write a full-length college essay on the coronavirus or summarize their experience in a shorter form.
To help students explain how the pandemic affected them, The Common App has added an optional section to address this topic. Applicants have 250 words to describe their pandemic experience and the personal and academic impact of COVID-19.
"That's not a trick question, and there's no right or wrong answer," Alexander says. Colleges want to know, he adds, how students navigated the pandemic, how they prioritized their time, what responsibilities they took on and what they learned along the way.
If students can distill all of the above information into 250 words, there's likely no need to write about it in a full-length college essay, experts say. And applicants whose lives were not heavily altered by the pandemic may even choose to skip the optional COVID-19 question.
"This space is best used to discuss hardship and/or significant challenges that the student and/or the student's family experienced as a result of COVID-19 and how they have responded to those difficulties," Miller notes. Using the section to acknowledge a lack of impact, she adds, "could be perceived as trite and lacking insight, despite the good intentions of the applicant."
To guard against this lack of awareness, Sawyer encourages students to tap someone they trust to review their writing , whether it's the 250-word Common App response or the full-length essay.
Experts tend to agree that the short-form approach to this as an essay topic works better, but there are exceptions. And if a student does have a coronavirus story that he or she feels must be told, Alexander encourages the writer to be authentic in the essay.
"My advice for an essay about COVID-19 is the same as my advice about an essay for any topic – and that is, don't write what you think we want to read or hear," Alexander says. "Write what really changed you and that story that now is yours and yours alone to tell."
Sawyer urges students to ask themselves, "What's the sentence that only I can write?" He also encourages students to remember that the pandemic is only a chapter of their lives and not the whole book.
Miller, who cautions against writing a full-length essay on the coronavirus, says that if students choose to do so they should have a conversation with their high school counselor about whether that's the right move. And if students choose to proceed with COVID-19 as a topic, she says they need to be clear, detailed and insightful about what they learned and how they adapted along the way.
"Approaching the essay in this manner will provide important balance while demonstrating personal growth and vulnerability," Miller says.
Pippen encourages students to remember that they are in an unprecedented time for college admissions.
"It is important to keep in mind with all of these (admission) factors that no colleges have ever had to consider them this way in the selection process, if at all," Pippen says. "They have had very little time to calibrate their evaluations of different application components within their offices, let alone across institutions. This means that colleges will all be handling the admissions process a little bit differently, and their approaches may even evolve over the course of the admissions cycle."
Searching for a college? Get our complete rankings of Best Colleges.
10 Ways to Discover College Essay Ideas
Tags: students , colleges , college admissions , college applications , college search , Coronavirus
2022-2023 Best Colleges
Search for your perfect fit with the U.S. News rankings of colleges and universities.
College Admissions: Get a Step Ahead!
Sign up to receive the latest updates from U.S. News & World Report and our trusted partners and sponsors. By clicking submit, you are agreeing to our Terms and Conditions & Privacy Policy .
Ask an Alum: Making the Most Out of College
Recommended Articles
You May Also Like
Things your professors won't tell you.
Jackson Nimesheim March 7, 2023
Earning a Forestry Degree: What to Know
Sarah Wood March 6, 2023
What to Know About New NCAA NIL Rules
Cole Claybourn March 2, 2023
Facts About the Work-Study Program
Sarah Wood March 2, 2023
Intersection of Business, Human Rights
Sarah Wood March 1, 2023
College Scholarships for Your Hobbies
Cole Claybourn Feb. 27, 2023
Online Programs With Diverse Faculty
Sarah Wood Feb. 24, 2023
Avoid These 7 Scholarship Mistakes
Sarah Wood Feb. 21, 2023
Networking While You're in College
Jackson Nimesheim Feb. 21, 2023
Teacher Training for High Schoolers
Kate Rix Feb. 16, 2023
Challenges Students Face in School Today Essay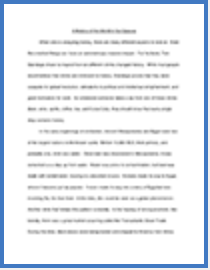 Personal Narrative: My Last Semester Of Undergraduate School
you brought up a good point about "home life being a challenge that children face in the classroom today." I, myself, almost dropped out of college, during my last semester of Undergraduate school, due to my father being diagnosed with Pancreatic cancer. I was a 1,000 miles away from him, rarely got to see him, and just thought that I needed to be home with my dad instead of in school. I thought to myself that he was more important than school. What if I don't get to say goodbye! How would his
Secondary Literacy Chapter Summary
Summary Teaching in the middle, junior high, and senior high grades is a very complex task. As students progress from elementary to secondary, the demands of text dependent reading and writing to build content knowledge increase substantially. Thus, educators at this level are tasked with assisting their students in navigating new and diverse literacies. Since the inception of reading education in secondary schooling, a shifting focus has occurred from reading as remediation towards reading and writing
The Church 's Vision For Education
ways of society ( the ways of man as to how to relate to them) first, whilst it serves as a means to economic sustenance for both the person and God's kingdom like in the case of the prophet Daniel ( Daniel 1: 4 – 7; 17 ) . It is not how much the student knows, but what kind of person this kind of educational process produces. In genuine education, personal change (process) and personality development (product) are both
Graduation Speech : High Education
a high school education was important, my parents expected more. They said if I wanted to succeed in life, a college education was something that I could not live without. What they don't tell you is how exhausting and confusing the process is to get even into. First-generation Hispanic students are faced with more challenges than other ethnicities when seeking higher education. Many Hispanics face less economic and social resources than others students which make it hard for schools to be
A Connecticut Yankee In King Arthur's Court
Seminar Write Up Today, the youth of our world face a variety of different challenges. One such challenge is dealing with stress. Many things can cause young people to feel stressed out. School is a big cause of stress in youth today. Students have to worry about getting good grades to please their parents and to get into a good college after primary school, while also balancing academics with extracurricular activities like sports, or a part-time job. This stress can affect students both physically
Is Stem Education A Stereotype Threat?
Today our society is still viewed as gender stereotype. As women we are still fighting for equality. The problem is damaging our young girls that one day will be our future. They are getting taught at a very young age of what they are meant to do and what aren't meant to do. This issue is affecting the majority of the Latin community and therefore we have little to no girls wanting to join any STEM programs after high school. STEM is a curriculum based on the idea of educating students in four specific
A Northern Light Analysis
Students enjoy reading books that are relatable, interesting, and easy to understand. A Northern Light, by Jennifer Donnelly, should be removed from the tenth grade Summer reading list because it is confusing, unrelatable to teens and not what most students expect it to be. To start with, it takes place in 1906. Because of this, it is very unrelatable. Even though Mattie, the protagonist, is a 16 year old girl, she faces challenges that most teens today would never have to face. First, she has to
America 's Present School System Essay
What can be defined as school in America or who created and contributed to the modern school system? My fundamental question was what are the significant contributions (and who contributed) to America's present school system? Schools in America have gone back years since 1635 starting in Boston, Massachusetts which lead to the first school being named the Boston Latin school. With the opening of the first school many teachers and leaders focused on religious values instead of specific subject areas
The Importance Of Education For ELL Students
English learners are currently the fastest developing student population in schools today. This makes it extremely important to provide these students with the programs and services they deserve. Providing a strong education for ELL students is what I personally believe to be an asset in America's future. Today there are many challenges I believe teachers and students face when it comes to instruction and assessments. For teachers, I believe they are lacking in having efficient data, practices,
Diversity Among Children In Language And Development .
their children. Parents migrate to this country facing many difficult challenges along the way. Society today plays a huge role on how people are viewed based on its family ethnicity or its development. Children have the most tough time adapting to society norms and assimilations in this country. Next, the United states also known as America is known for the country of better future and opportunities for their families. Today the population of immigrants have greatly decreased within the past five
Challenges College Students Face
many challenges against the students. If we want them to succeed why is the system so complicated and expensive? Many college students end up in financial trouble due to being unprepared. Students often don't have the right study skills going into college and that can hurt them. Some student is often not emotionally ready for college and struggle with the transition. Whether we are ready or not college is what we must invest in so we can peruse our education. College isn't easy and students face
College Is The Best Four Years Of One 's Life
college experience is completely dependent upon the student himself. Regardless of any obstacles a student faces, it is up to himself to make the most out of college and be successful. Despite the various challenges that lay ahead of me, either common among university students or unique to myself, I will graduate and make college the best four years of my life. Universities each have their own challenges that students must overcome. Many students, myself included, don't arrive with the proper preparation
Final Paper. Ashton L Young. College Of Charleston . .
Abstract This paper is about the ways in which desegregation was used to address equality of education post Brown v. Board of education (1954). I will discuss the challenges of desegregation, what challenges minority students still face in America 's public schools post Brown v. Board, and how might we transform education so that all students receive equal opportunity according to Dewey and Paolo. Education Post Brown v. Board Brown versus the Board of Education set the precedent for schooling in
Challenges Of Bilingual Education
foreign language and a native language while listening, speaking, reading and writing. Today, many developing countries are trying bilingual education as a dominant form of education because through experimentation and time accumulation, bilingual education is a great advantage for all students (Thomas, W & Collier, V. 1997). Bilingual education has a high demand among schools, teachers, courses, textbooks, and students. For example, in China, there are many ethnic groups, which are scattered in different
The Importance Of Technology In Education
number of adult students enrolling in classes. Since these nontraditional students have recently come back, they are struggling more with technology-dominant classrooms compared to their traditional counterparts. These institutions have initiated methods to work with this problem, such as implementing beginner computer courses and encouraging them to be proactive in practicing their new found skills. Contemporary education research has observed numerous obstacles that adult student encounter returning
Immigrants And The United States Essay
or quickly learn English. Imagine moving to a new school not knowing a single person. You will feel anxious or even discouraged. Now just imagine arriving in a new country and not knowing anyone and you can't speak English. Well, that is how millions of young and adult undocumented immigrants feel every day when trying to fit into the American culture. Life is hard for an undocumented immigrant. Immigrants in the United States face many challenges when trying to adapt or assimilate into the American
Negative Effects Of Technology In Education
Evolution of technology is occurring fast. As it evolves, society must learn how to advance with technology. The exponential growth of technology makes things easier and today is an important aspect of our lives. From the tiny computers in our pocket referred to as smartphones to the wireless headphones, technology is making a brighter future in an accessible way. One way technology is making a huge impact is in education. In education, technology has the power to transform how people learn but there
The End Of An Exceptional And Prominent Chapter
Today is the end of an exceptional and prominent chapter. A chapter that began four years ago. A chapter that will remain memorable in our hearts. A chapter that has been filled with friendships, mistakes, hard work, determination, laughter, and family. Today is the day we celebrate our last day together as a family and wish each other best as we all go our separate ways. We celebrate the things we have learned from the mistakes we have made, the hard work we have put in, and the bonds that have
High School Counselor
Life after high school Not everyone is taught how to achieve in life once they achieve their first major goal of graduating from high school. Many people often wonder what high school counselors do throughout the day at school besides counseling, not realizing that counseling comes in many dif-ferent forms, not just emotional but also motivational and preparing. At Rainier Beach High School, the role of the school counselor is limitless and the counselor wear so many hats. No one just sits behind
Disadvantages Of Modern Technology
Today, it is easier than ever to access information. If one can read and has access to the Internet, he or she has virtually all of mankind's knowledge at his or her fingertips, whereas only a generation ago, one would need to go to the library if he or she wanted to learn new information. It seems that people today take this privilege for granted, not realizing that the ability to look up on a search engine the average height of a giraffe, for example, would have been highly coveted only fifty years
Popular Topics
Concussions Essay
Night to His Day Essay
Jane Harrison's Rainbow's End Essay
Enzyme Activity Essay
The Inside Job Essay
Legislation Charters and Codes of Practice and Their Impact on Communication in Health and Social Care Essay
Silk Road and Indian Ocean Maritime Essay
Agreed Ways of Working Essay
Piaget's Theory Essay
A Difficult Decision Essay
How to Write an Overcoming Challenges Essay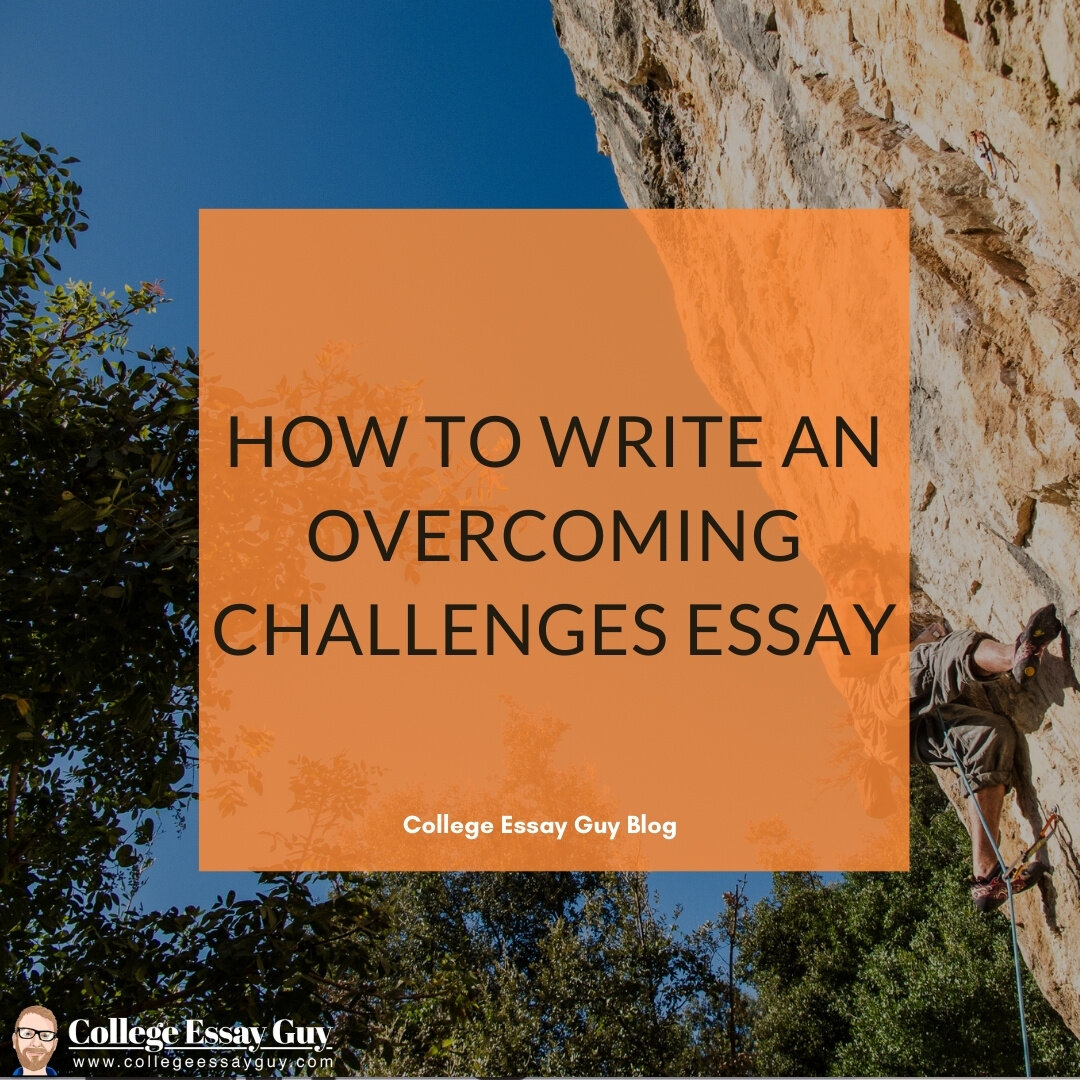 I frequently have students tell me that they've faced some challenges they think might make for a good college essay, but they aren't sure how to gauge the strength of their topic, and they aren't sure how to write a college essay about the challenges they've faced.
And those questions and confusion are understandable: While high school has probably helped prepare you to write academic essays, it's less likely that you've spent much time doing the kind of personal and reflective writing you'll want to do in a personal statement focused on challenges (which I'll also sometimes refer to as a narrative essay).
Even the phrase "reflective writing" might seem a little new.
But no worries—I got you. In this post, I'll walk you through:
Differences between a college essay/personal statement and a typical English class essay
How to gauge the strength of your possible "challenges" topic.
How to brainstorm your essay topic
How to structure your essay
How to draft the essay
How to avoid sounding like a sob story (Part 1: Structure)
An example challenges essay with analysis
How to avoid sounding like a sob story (Part 2: Technique)
How to know if your challenges essay is doing its job.
By the end of this post, you should be all set to write.
A personal statement is an essay in which you demonstrate aspects of who you are by sharing some of the qualities, skills, and values you'll bring to college. This essay is a core element of your application—admission offices use them to assess potential candidates. Personal statements are also often used by scholarship selections committees (for a guide to and some great examples of scholarship essays, head here ).
A college essay/personal statement isn't the typical five-paragraph essay you write for English class, with an argumentative thesis and body with analysis.
Here's a nice visual breakdown: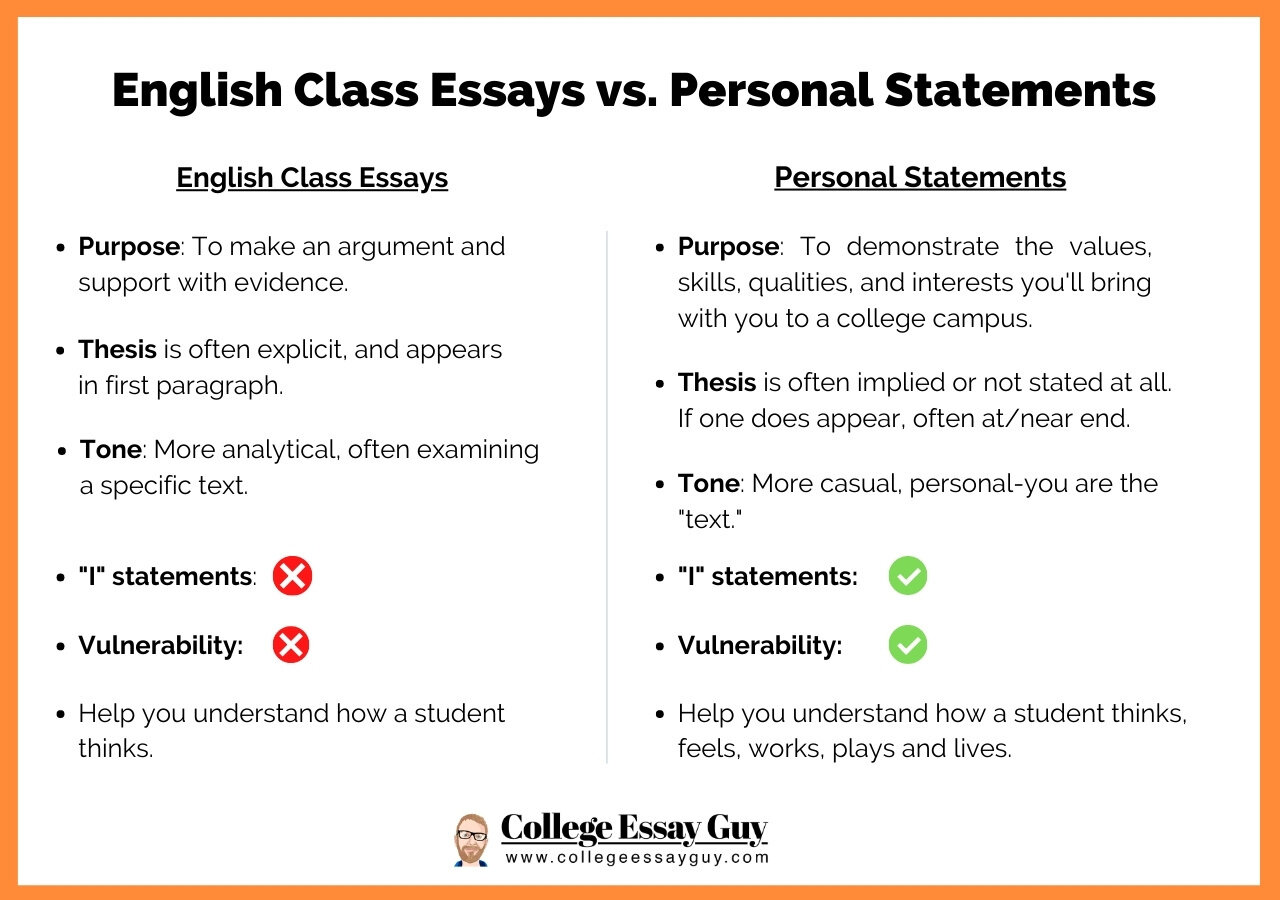 A note on forcing challenges: Before we dive into how to write about challenges, I want to dispel a huge misconception: You don't have to write about challenges at all in a college essay. So no need to force it.
In fact, definitely don't force it.
I've seen tons of essays in which students take a low-stakes challenge, like not making a sports team or getting a bad grade, and try to make it seem like a bigger deal than it was.
Don't do that.
But you also don't have to write about challenges even if your challenges were legit challenging. You definitely can write about strong challenges you've faced, and I've seen them turn into great essays. But I've also seen many , many , many outstanding essays (like many of the essays at those links) that didn't focus on challenges at all, using Montage Structure .
Great. With all that in mind, if you feel like you've faced challenges in your life, and you want to write about them … how do you do so well?
A big part of the answer relates to structure. Another part has to do with technique. I'll cover both below.
I believe that a narrative essay is more likely to stand out if it contains:
X. Difficult or compelling challenges Y. Insight
Here's a nice visual:
These aren't binary—rather, each can be placed on a spectrum.
"Difficult or compelling challenges" can be put on a spectrum with things like getting a bad grade or not making a sports team on the weaker end and things like escaping war or living homeless for three years on the stronger side. While you can possibly write a strong essay about a weaker challenge, it's really hard to do so.
"Insight" is the answer to the question, "so what?" A great insight is likely to surprise the reader a bit, while a so-so insight likely won't. (Insight is something you'll develop in an essay through the writing process, rather than something you'll generally know ahead of time for a topic, but it's useful to understand that some topics are probably easier to pull insights from than others.)
To clarify, you can still write a narrative that has a lower stakes challenge or offers so-so insights. But the degree of difficulty goes up. Probably way up. For example, the essay in the post, " How to Write a Narrative Essay on a Challenge That TBH Wasn't That Big of a Deal ," focuses on a very low-stakes challenge, but the insights he draws and his craft are next-level, and it took the author more than 10 drafts.
With that in mind, how do you brainstorm possible topics that are on the easier-to-stand-out-with side of the spectrum?
How to brainstorm topics for your overcoming challenges essay
First, spend 5-10 minutes working through this Value Exercise . Those values will actually function as a foundation for your entire application—you'll want to make sure that as a reader walks through your personal statement, supplementals, activities list, and add'l info, they get a clear sense of what your core values are through the experiences, skills, and insights you discuss.
Once you've got those, take 15-20 minutes (or more is great) to work through the Feelings and Needs Exercise .
Pro tip: The more time you spend doing good brainstorming, the easier drafting becomes, so don't skip or skimp on those. And with just those two exercises, you should be ready to start drafting a strong essay about challenges.
How to structure your essay
Once you've done the Feelings and Needs Exercise (and go ahead and do it, if you haven't), structuring your essay will actually be pretty straightforward.
Here's the basic structure of what we're calling the Narrative (Challenges-Based) Structure:
Challenges + Effects
What I Did About It
What I Learned
The word count of your essay will be split roughly into thirds, with one-third exploring the challenges you faced and the effects of those challenges, one-third what you did about them, and one-third what you learned.
Conveniently, you've already got the content for those sections because you did the Feelings and Needs Exercise thoroughly.
As mentioned in the Feelings and Needs post , the feelings and needs will be spread throughout your essay, with some being explicitly stated, while others can be shown more subtly through your actions and reflections.
To get a little more nuanced, within those three basic sections ( Challenges, What I Did, What I Learned ), a narrative often has a few specific story beats. There are plenty of narratives that employ different elements than what follows—for example, collectivist societies often tell stories that don't have one central main character/hero. But it seems hard to write a college personal statement that way, since you're the focus here. You've seen these beats before, even if you don't know it—most Hollywood films use elements of this structure, for example.
Status Quo : The starting point of the story. This briefly describes the life or world of the main character (in your essay, that's you).
The Inciting Incident : The event that disrupts the Status Quo. Often it's the worst thing that could happen to the main character. It gets us to wonder: Uh-oh … what will they do next? or How will they solve this problem?
Raising the Stakes/Rising Action : Builds suspense. The situation becomes more and more tense, decisions become more important, and our main character has more and more to lose.
Moment of Truth : The climax. Often this is when our main character must make a choice.
New Status Quo : The denouement or falling action. This often tells us why the story matters or what our main character has learned. Think of these insights or lessons as the answer to the big "so what?" question.
Whether you want to just stick with the bullet points in your Feelings and Needs columns, or you want to also lay out your Status Quo , Inciting Incident , etc., is up to you—either approach can work well.
How to draft your challenges essay
First, outline.
Outlining will save you a ton of time revising.
And conveniently, again, you've already got most of what you need to build a strong outline.
Simply grab the bullet points from your Challenges + Effects , What I Did About It , and What I Learned columns from the exercise and stack them. For example, here's a sample outline, followed by a link to the essay it led to:
Narrative Outline (developed from the Feelings and Needs Exercise)
Challenges:
Domestic abuse (physical and verbal)
Controlling father/lack of freedom
Sexism/bias
Prevented from pursuing opportunities
Cut off from world/family
Lack of sense of freedom/independence
Faced discrimination
What I Did About It:
Pursued my dreams
Traveled to Egypt, London, and Paris alone
Challenged stereotypes
Explored new places and cultures
Developed self-confidence, independence, and courage
Grew as a leader
Planned events
What I learned:
Inspired to help others a lot more
Learned about oppression, and how to challenge oppressive norms
Became closer with mother, somewhat healed relationship with father
Need to feel free
And here's the essay that became: " Easter "
This is why you want to outline well before drafting—while virtually every essay will have to go through 5+ drafts to become outstanding, outlining well (like the above) makes writing a strong first draft much, much easier.
A few last tips on writing your early drafts:
Don't worry about word count (within reason).
Don't worry about making your first draft perfect—it won't be. Just write.
Don't worry about a fancy opening or ending.
If your first couple drafts of a max 650-word essay are 800 or 900 words, you're totally fine. You'll just have to cut some. But that kind of cutting often makes writing better.
And eventually, you'll want a strong hook and an ending that shows clear, interesting insights. Insight in particular can be the toughest part of writing, as you may not have previously spent much time reflecting on why your experiences are important to you, how they've shaped your values and sense of self, and how they in essence help to fill out the bigger picture of who you are. But don't let that stop you from writing your early drafts. Again, you'll revise those things.
Just write.
Then revise. And revise. And revise ...
This is a common concern many students have.
If I tell you a personal story about a challenge I faced, I don't want you to think I'm doing so because I want you to pity me.
But you also want to be able to tell a story, because one way to help us see who you are is to show us what values and insights you've developed through the challenges you've faced. So, if you have a challenge you think might make for a strong college essay, learning how to write in a way that shows a reader what you've been through without feeling like you're "telling a sob story" is super important.
Here's how to do that.
Most of how you avoid a "sob story" is through structure. Think back to what we talked about earlier:
Notice that two-thirds of your essay doesn't focus on the challenges you're facing—you focus on who you've become because of them. Most of the story is about what you did, what you learned, how you've grown.
This is why you don't think of most movies as sob stories—because they're not an hour and 40 minutes of details about bad things that have happened, and just 20 minutes of actions and growth.
This leads to an important note: It can be hard to write about a challenge that you're still in the early stages or middle of working through. You can try. But it may be easier to turn that challenge into a paragraph in a montage, rather than trying to build a full essay around it (since you may not have as much to say regarding the What I Did and What I Learned aspects yet, and those are really important).
Here's a nice example essay that uses Narrative Structure to write about challenges well. As you read it, ask yourself if it seems like a "sob story" to you.
Example challenges essay with analysis:
¡Levántate, Mijo! "¡Mijo! ¡Ya levántate! ¡Se hace tarde!" (Son! Wake up! It's late already.) My father's voice pierced into my room as I worked my eyes open. We were supposed to open the restaurant earlier that day. Ever since 5th grade, I have been my parents' right hand at Hon Lin Restaurant in our hometown of Hermosillo, Mexico. Sometimes, they needed me to be the cashier; other times, I was the youngest waiter on staff. Eventually, when I got strong enough, I was called into the kitchen to work as a dishwasher and a chef's assistant. The restaurant took a huge toll on my parents and me. Working more than 12 hours every single day (even holidays), I lacked paternal guidance, thus I had to build autonomy at an early age. On weekdays, I learned to cook my own meals, wash my own clothes, watch over my two younger sisters, and juggle school work. One Christmas Eve we had to prepare 135 turkeys as a result of my father's desire to offer a Christmas celebration to his patrons. We began working at 11pm all the way to 5am. At one point, I noticed the large dark bags under my father's eyes. This was the scene that ignited the question in my head: "Is this how I want to spend the rest of my life?" The answer was no. So I started a list of goals. My first objective was to make it onto my school's British English Olympics team that competed in an annual English competition in the U.K. After two unsuccessful attempts, I got in. The rigorous eight months of training paid off as we defeated over 150 international schools and lifted the 2nd Place cup; pride permeated throughout my hometown. Despite the euphoria brought by victory, my sense of stability would be tested again, and therefore my goals had to adjust to the changing pattern. During the summer of 2014, my parents sent me to live in the United States on my own to seek better educational opportunities. I lived with my grandparents, who spoke Taishan (a Chinese dialect I wasn't fluent in). New responsibilities came along as I spent that summer clearing my documentation, enrolling in school, and getting electricity and water set up in our new home. At 15 years old, I became the family's financial manager, running my father's bank accounts, paying bills and insurance, while also translating for my grandmother, and cleaning the house. In the midst of moving to a new country and the overwhelming responsibilities that came with it, I found an activity that helped me not only escape the pressures around me but also discover myself. MESA introduced me to STEM and gave me nourishment and a new perspective on mathematics. As a result, I found my potential in math way beyond balancing my dad's checkbooks. My 15 years in Mexico forged part of my culture that I just cannot live without. Trying to fill the void for a familiar community, I got involved with the Association of Latin American students, where I am now an Executive Officer. I proudly embrace the identity I left behind. I started from small debates within the club to discussing bills alongside 124 Chicanos/Latinos at the State Capitol of California. The more I scratch off from my goals list, the more it brings me back to those days handling spatulas. Anew, I ask myself, "Is this how I want to spend the rest of my life?" I want a life driven by my passions, rather than the impositions of labor. I want to explore new paths and grow within my community to eradicate the prejudicial barriers on Latinos. So yes, this IS how I want to spend the rest of my life.
Structural Analysis:
First, here's a breakdown of how the author uses that 3-part structure to effectively tell his story:
Working to help support family
Physical toll
Caring for self and sisters
Prospects of spending life this way
Adapting to life in US
What I Did About It/Them
British English Olympics team and competition
Cleared documentation
Ran household for grandparents
Became family's financial manager
MESA and STEM
Association of Latin American students
Pride in leadership
Autonomy and independence
Potential in mathematics
Personal perspective/value of cultural identity
Desire to push back against prejudice
Answer to "How do I want to spend my life?"
And here's how the essay uses those narrative elements from before:
Status Quo : Life growing up workin in the family's restaurant. Responsibilities. The daily toll.
The Inciting Incident : Cooking 135 turkeys on Christmas Eve and questioning if this is how he wants to spend his life.
Raising the Stakes/Rising Action : British English Olympics training and competition. Moving to the U.S. Taking on further responsibilities. Exploring MESA/STEM. Joining/leading the Assoc. of Latin American Students.
Moment of Truth : Re-asking "Is this how I want to spend my life?"
New Status Quo : New sense of purpose. Life driven by passions. Growth within community. Push back against prejudice.
There's a lot of other nice stuff in that essay—we see a bunch of core values , there's vulnerability in sharing his difficulties and worries, there are nice insights and reflections related to his growth, and there are some nice moments of craft, like re-raising the question about how he wants to spend his life.
But since we're here to talk about how to write well about challenges, in particular, I'd want you to reflect on your response to what I asked you to think about just before the essay: Does it seem like a sob story?
Not really. Why? Largely, it's due to the structure—the author uses the approach we've discussed in this post, focusing mostly on what he did in response to these challenges, and what he learned from them. It's extremely hard for a story told like that to come off as an attempt to evoke pity. Rather, it feels inspiring. At least it does to me.
While structure alone can enable you to write about a challenge effectively (without sounding like a sob story), there are also some great techniques you can use to further strengthen how you communicate a narrative.
And a heads-up that two of these might seem to contradict each other. They don't, but maybe it's subtle. I'll clarify after.
1. BE STRAIGHTFORWARD AND DIRECT
This is the simplest way, and it can be the most vulnerable (which is a good thing; more on this in a bit). Why? Because there's nothing dressing it up—no hiding behind artifice—you're just telling it like it is.
Personal statement example:
At age three, I was separated from my mother. The court gave full custody of both my baby brother and me to my father. Of course, at my young age, I had no clue what was going on. However, it did not take me long to realize that life with my father would not be without its difficulties.
- Excerpt from "Raising Anthony" in College Essay Essentials and inside our Pay-What-You-Can online course: How to Write a Personal Statement
Here, the author does a nice job of straightforwardly laying out the challenges she faced and the effects of those challenges. That quality of her language allows us as readers to fill in the feelings and impact around those challenges—I feel like I'm seeing just the part of an iceberg poking above the surface, while a whole world of experience lies below. And because she's been so clear, my imagination starts filling in that world.
Here's another nice example:
It was the first Sunday of April. My siblings and I were sitting at the dinner table giggling and spelling out words in our alphabet soup. The phone rang and my mother answered. It was my father; he was calling from prison in Oregon. My father had been stopped by immigration on his way to Yakima, Washington, where he'd gone in search of work. He wanted to fulfill a promise he'd made to my family of owning our own house with a nice little porch and a dog.
- Excerpt from " The Little Porch and a Dog "
IMPORTANT: I know I'm repeating myself here, but it's so important, I'm fine doing so: Most of your "challenges" essay isn't actually about the challenges you face. That's an added bonus with using simple and direct language—doing so allows you to set up your challenges in the first paragraph or two, so you can then move on and dedicate most of the essay to a) what you did about it and b) what you learned. So just tell us, with clear and direct language.
2. WITH A LITTLE HUMOR
Click here for a quick clip, or Google this phrase:
"Ding-dong, the wicked witch is dead."
Someone just got crushed by a house. That's actually a pretty dark moment.
But it doesn't feel nearly as dark as it actually is. Because they're singing about it and dancing.
This is something you can do in writing about challenges: Add a touch of levity (by "a touch," I mean probably not Munchkins-singing-and-dancing level … that's more than a touch).
Here's a personal statement example:
When I was fifteen years old I broke up with my mother. We could still be friends, I told her, but I needed my space, and she couldn't give me that.
- Excerpt from " Breaking Up With Mom "
Note how she uses the (funny, but subtle) cliche of "I needed space" and puts it in the context of something that was a pretty big deal for her—cutting her mother off.
Another example:
I've desperately attempted to consolidate my opposing opinions of Barbie into a single belief, but I've accepted that they're separate. In one, she has perpetuated physical ideals unrepresentative of how real female bodies are built. Striving to look like Barbie is not only striving for the impossible—the effort is detrimental to women's psychological and physical health, including my own. In the other, Barbie has inspired me in her breaking of the plastic ceiling. She has dabbled in close to 150 careers, including some I'd love to have: a UNICEF Ambassador, teacher, and business executive. And although it's not officially listed on her résumé, Barbie served honorably in the War in Afghanistan.
- Excerpt from "Barbie vs. Terrorism and the Patriarchy" in College Essay Essentials and inside our Pay-What-You-Can online course: How to Write a Personal Statement
Again, the humor here is subtle—"plastic ceiling" and the image of Barbie serving in Afghanistan—but it shapes the reader's impression nicely.
A third example:
Up on stage, under the glowing spotlight, and in front of the glowering judge, I felt as if nothing could get in my way. As would soon be evident, I was absolutely right. The last kid got out on casserole—I eat casseroles for breakfast.
- Excerpt from "Much Ado About Nothing" on this post on writing about weaker challenges .
Far less subtle, but pretty great—that essay is full of puns and wordplay that demonstrate a strong level of craft (but it took him many revisions to get there).
If you want to try incorporating humor into your writing, great—just be sure to revise several times, as you'll want to walk a refined line.
3. WITH A LITTLE POETRY
Here's a personal statement example:
Smeared blood, shredded feathers. Clearly, the bird was dead. But wait, the slight fluctuation of its chest, the slow blinking of its shiny black eyes. No, it was alive. I had been typing an English essay when I heard my cat's loud meows and the flutter of wings. I had turned slightly at the noise and had found the barely breathing bird in front of me. The shock came first. Mind racing, heart beating faster, blood draining from my face. I instinctively reached out my hand to hold it, like a long-lost keepsake from my youth. But then I remembered that birds had life, flesh, blood. Death. Dare I say it out loud? Here, in my own home?
- Excerpt from " Dead Bird "
IMPORTANT: Writing poetically is extremely difficult to do—like walking a high-wire—and, if done poorly, this can fail spectacularly. I'd only recommend this if 1) you have lots of time before your essay is due, 2) you consider yourself a moderately-good-to-great writer and, 3) you're able to write about your challenges with distance and objectivity (i.e., you have mostly or completely come through the challenge(s) you're describing). If you're short on time, don't have a lot of experience writing creative non-fiction, or are still very much "in it," I'd recommend not choosing this method.
Straightforward and direct … and with poetry?
In case it seems like I'm contradicting myself by saying that you can be simple and straightforward and be poetic: I don't think these are necessarily opposites (certainly not here, at least). The kind of poetic language I'm talking about here isn't flowery or fanciful. Some of my favorite poems are actually pretty simple . But they're still beautiful.
If you're unsure/insecure about adding humor or poetry, totally understandable, and I'd recommend experimenting with the straightforward method. It'll get you started. And, who knows, maybe some humor and poetry will emerge.
For example, here's the opening to the " Easter " essay from above.
It was Easter and we should've been celebrating with our family, but my father had locked us in the house. If he wasn't going out, neither were my mother and I.
My mother came to the U.S. from Mexico to study English. She'd been an exceptional student and had a bright future ahead of her. But she fell in love and eloped with the man that eventually became my father. He loved her in an unhealthy way, and was both physically and verbally abusive. My mother lacked the courage to start over so she stayed with him and slowly let go of her dreams and aspirations. But she wouldn't allow for the same to happen to me.
To my mind, there's a beauty in how straightforward the language here is. It's almost poetic in effect.
The best personal statements often share a lot of the same qualities even when they're about drastically different topics.
Here are a few qualities I believe make for an outstanding personal statement
You can identify the applicant's core values. In a great personal statement, we should be able to get a sense of what fulfills, motivates, or excites the author. These can be things like humor, beauty, community, and autonomy, just to name a few. So when you read back through your essay, you should be able to detect at least 4-5 different values throughout. When you look for these values, also consider whether or not they're varied or similar. For instance, values like hard work, determination, and perseverance … are basically the same thing. Whereas more varied values like resourcefulness, healthy boundaries, and diversity can showcase different qualities and offer a more nuanced sense of who you are.
It's vulnerable. I love when, after reading an essay, I feel closer to the writer. The best essays I've seen are the ones where the authors have let their guard down some. Don't be afraid to be honest about things that scare, challenge, or bother you. The personal statement is a great space for you to open up about those aspects of yourself. As you're writing, ask yourself: Does the essay sound like it's mostly analytical, or like it's coming from a deeper, more vulnerable place? Remember, this essay is a place for emotional vulnerability. After reading it, the admission officer should (hopefully) feel like they have a better sense of who you are.
It shows insight and growth. Your personal statement should ideally have at least 3-5 "so what" moments, points at which you draw insights or reflections from your experiences that speak to your values or sense of purpose. Sometimes, "so what" moments are subtle. Other times, they're more explicit. Either way, the more illuminating, the better. They shouldn't come out of nowhere, but they also shouldn't be predictable. You want your reader to see your mind in action and take that journey of self-reflection with you.
It demonstrates craft (aka it's articulate and reads well). While content is important, craft is what'll bring the best stories to life. Because of this, it's important to think of writing as a process—it's very rare that I've seen an outstanding personal statement that didn't go through at least 5 drafts. Everything you write should be carefully considered . You don't want your ideas to come off as sloppy or half-baked. Your reader should see the care you put into brainstorming and writing in every sentence. Ask yourself these questions as you write:
Do the ideas in the essay connect in a way that's logical, but not too obvious (aka boring)?
Can you tell the author spent a lot of time revising the essay over the course of several drafts?
Is it interesting and succinct throughout? If not, where do you lose interest? Where could words be cut, or which part isn't revealing as much as it could be?
Next steps and final thoughts
I hope that, after working through all of this post, you feel well-equipped to dive into writing about your challenges.
To do so, here's what you can do:
Step 1: Value Exercise —get a clearer sense of what core values you want to illustrate throughout your application.
Step 2: Work through the Feelings and Needs Exercise .
Step 3: Outline using the bullet points from your Feelings and Needs column, focusing on "Challenges + Effects," "What I Did," "What I Learned."
Step 4: Draft. Then revise. And revise. And keep going.
Start exploring.
For essay writing tips from tons of experts, check out my 35+ Best College Essay Tips from College Application Experts.
Another awesome sample essay: The "Punk Rock Philosopher" Example Personal Statement
Want help writing your personal statement, check out my course below..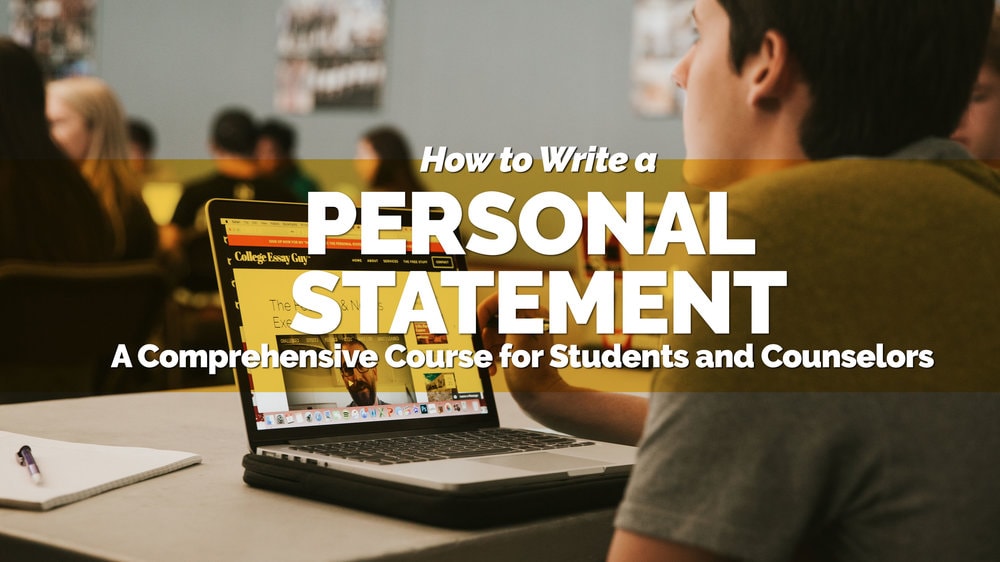 High School Challenges in Personal Experience
Introduction, personal narrative.
High school experience is different for everyone; however, unarguably, it is both the most critical and stressful time for students. Before the school year began, I anticipated this life stage as the most essential and fun period of a student's life. Moreover, as a learner, I wanted to explore as much as possible to get good grades and participate in extracurricular activities. This narrative will reflect my high school experience so far, especially the issues that concern choosing a future career and preparing for college.
High school began with many new acquaintances and finding friends, which was the most exciting part of that period. However, I noticed the difference with middle school right away since students around me were focused on getting good grades and preparing their applications for college. This aspect surprised me because I visualized these years as our last opportunity to enjoy each other's company and spend time together as a group. It is very likely that we will choose colleges far from one another and will not be able to see one another or communicate often. Luckily, modern technology and social media help individuals be more involved in the lives of their friends and family.
It was surprising for me to find out that my friends, including my best friend, were no longer willing to meet regularly after school. This made me realize that perhaps I failed to recognize the true meaning of these final years. I should state that It became especially evident after talking to my best friend. He told me that he was really concerned because I lacked focus and had no plan for preparing college applications. To be completely honest, he was right; I thought I would be able to arrange everything at the last minute and did not want this to intervene with high school experience too much.
Luckily for me, my best friend is a wise man who was able to explain his point of view to me without being too harsh. Moreover, he offered me to spend time together studying and getting ready for the test to make sure we do not miss out on anything meaningful from the material. This was a revelation for me since I was confident that activities such as reading textbooks and checking each other's answers to questioners could not be enjoyable. I was wrong, and this experience taught me that having fun in high school does not necessarily mean going to parties or spending time in cafes. Instead, you can have a quality experience that will benefit your future.
I am glad that I was able to learn from this situation and did not disregard the concerns of my friend. Thinking about it now, after some time has passed, I understand that I was able to change my behavior and attitude towards studying in high school just in time. Currently, I am working harder to gain more knowledge and try to understand which subjects I am most interested in to identify the field of studies I want to pursue in the future.
Now I know that if I have doubts or difficulties, I can talk to people close to me, such as my friends or family, and they will help me find the right solution. Considering this, I can say that since talking to my best friend, I am more focused on choosing the right college, which sometimes becomes frustrating. Although I think that all high school students experience this at some point, I want to be more confident in my choice.
The pressure of choosing a future career and an educational institution I want to go to is becoming more and more evident. As a black male, I want to find out more about African history to understand the context of racial issues and new race and gender attitudes in society. However, I also want to ensure that I can become a professional at something, preferably a job that will become my passion. That being said, the struggle of combining the aim to serve my community and gain more knowledge about my cultural background, as well as the importance of choosing the appropriate major, is becoming more evident.
When talking to my classmates, I understood that a lot of them have a clear vision of where they want to be in regards to their career and future job. Hens, most of them already have several options of colleges they want to study in after finishing high school. Moreover, some of them have a family tradition of going to a specific place of choosing a particular career path, which predetermined their choice.
My family, however, is being very supportive in this regard while not pressuring me to decide anything right away. However, since researches such as a study by Leonard et al. indicates high levels of stress among students and a lack of appropriate coping mechanisms that would help them overcome the difficulties, this issue is essential (1026). Most importantly, I think that we do not realize that this stress is affecting our academic results, which can lead to more frustration. The balance of being able to focus on grades and college application while remaining calm is the most crucial thing in high school. While I cannot say that I am successful at it, I try to be more patient and accepting.
Therefore, I think that, although my initial expectation of high school life changed dramatically, this has been a pleasant experience. I learned to take more responsibility for my life and actions. In addition, I started paying more attention to the advice of my friends, family, and teachers. In essence, I learned to behave like an adult, which undoubtedly will help me in the future. Thus, although I still have a lot of important decisions to make, I am more confident in what I do. Once I go to college, I will undoubtedly remember the experiences I have had, and I will make sure that the balance between education and good mental health is my priority.
To sum up, my experience in a high school so far has been both frustrating and joyful at the same time. I genuinely believe that these years will have a significant impact on my future, and I hope that my friends and I will be able to study in the colleges we choose. I think that this experience is valuable for any individual since, in high school, we learn more about adult life while still having a lot of support from family and educators.
Leonard, Noelle, et al. "A Multi-Method Exploratory Study of Stress, Coping, and Substance Use Among High School Youth in Private Schools." Frontiers in Psychology, vol. 6, 2015, p. 1026.
Cite this paper
Chicago (N-B)
Chicago (A-D)
StudyCorgi. (2021, June 3). High School Challenges in Personal Experience. Retrieved from https://studycorgi.com/high-school-challenges-in-personal-experience/
StudyCorgi. (2021, June 3). High School Challenges in Personal Experience. https://studycorgi.com/high-school-challenges-in-personal-experience/
"High School Challenges in Personal Experience." StudyCorgi , 3 June 2021, studycorgi.com/high-school-challenges-in-personal-experience/.
1. StudyCorgi . "High School Challenges in Personal Experience." June 3, 2021. https://studycorgi.com/high-school-challenges-in-personal-experience/.
Bibliography
StudyCorgi . "High School Challenges in Personal Experience." June 3, 2021. https://studycorgi.com/high-school-challenges-in-personal-experience/.
StudyCorgi . 2021. "High School Challenges in Personal Experience." June 3, 2021. https://studycorgi.com/high-school-challenges-in-personal-experience/.
StudyCorgi . (2021) 'High School Challenges in Personal Experience'. 3 June.
This paper was written and submitted to our database by a student to assist your with your own studies. You are free to use it to write your own assignment, however you must reference it properly.
If you are the original creator of this paper and no longer wish to have it published on StudyCorgi, request the removal .
Life Challenges Essay
Show More Life 's a journey with many twists and turns and ups and downs. I face many challenges and obstacles as well as get criticised. How I respond or get through them in my personal life as well as in my professional makes a big difference even that they differ. For a long time I always thought that I was not good enough to what people expected but when years passed I realized that I'm fine just the way I am I just need some time to work on myself. Life 's a blank book which I hold the pen to. Shop well. eat well, live well, the Mariano 's slogan and my current job. During work I have a different way of responding to criticism,facing obstacles or challenges, viewing effort and responding to the success of others then I do compared to my personal …show more content… One example is when I had to do closing by myself, when usually there is 3 people. Doing closing by myself one of the first times was a huge obstacle I had to face because not only did I have to organize, restock, package, clean the bakery but I still had customers on both the pastry side and the bread side which I had to take care of. Some characteristics that helped me through this challenge was determination, ambitious and optimistic, without those characteristics I would give up without a doubt. Furthermore how in any company people leave and new come, personally I always love when the bakery receives new people because we always seem so short but can not stand when they do not put in an effort. When receiving new co workers I really had to be patient and understanding especially when they mess up or are doing something slower than they …show more content… Within the next 5 years I want to be working in a hotel gaining experience for a future promotion, so I would know how all the departments work. In addition, in my short term goals I plan to graduate from Kendall College with a degree from Hospitality and Tourism. Before graduating from Kendall College I would love to go aboard for an internship in a resort, always one of my dreams. I decided within the past couple weeks that I would like to internship in Arizona and for my second one in Dominican Republic. Short term goals give me motivation to keep on trying because I want to be able to say I have achieved them, but in the meantime they are helping me prepare to accomplish my long term goals. Ambition, hard work,open mindedness and being outgoing,my greatest strengths help in achieving and pursuing those goals as well. Having the ability to work and go to school at the same time gives me a different perspective on things and helps me develop more skills which will help me later on in my future. I would still also love to be remembered as the girl who was always positive with a smile on her face, never gave up, was hard working and left a footprint in this
Related Documents
Reflective essay: how to improve my writing.
When class started I did not know that it would be as difficult as it is but overtime I have adapted and learned how to do work, properly. My writing was not the best and I had many people help me and I researched many ways to improve my writing. One of the worst things I struggled with was my grammar. I usually did not check my writing when I finished and would always just revise and edit my essays instead of letting someone else look at it. This class has helped me to let someone revise my essays for me.…
Influences In Life
This, has motivate me to go for the job that I will enjoy working on, even if it means going for a masters or even a Ph.D. 2. Think of your life purpose. Why are you here and what do you want to accomplish? I think that growing up have made my think of my life purpose. My mom have always taught me to respect other base on the way they treat me.…
What Are The Future Goals And Career Plans Essay
This mission goes along with my involvement in the Conversation partner program, where I pair international and American students together in order to foster friendships that may otherwise be difficult to ignite. Finally, my ultimate educational goal is to earn my MBA before I turn 25. If I do not choose to earn my MBA immediately after my undergrad, then having this goal will allow me to work for a while without losing sight of earning my advanced degree. It will honestly be difficult for me to leave college, as I love to learn very much, however I am very excited to see where my careers plans and goals bring…
Narrative Essay For College
I will be graduating from UMKC with my Bachelors in Accounting in May of 2017, and I don't plan to stop there I will immediately start with the master's program, even though I have enough hours to sit for the CPA exam after my graduation I want to continue so that I can be one step closer to my end goal. My dream of graduating with a degree has open my eyes to new and exiting paths, one day I will like to teach so that I can motivate and inspire younger generations to go and stay in…
My Mother As A Servant Leader Essay
Some of the key aspects that she covered in her interview were stewardship, listening, and a commitment to the growth of people (221-222). She is constantly committed to the success and growth of her students. When her students mess up, she feels responsible for the failure. She is not afraid to take full responsibility for the consequences of a group and work to improve the next time around. As a servant leader her goal is to always make an impact on the people she leads and she consistently strives to make a difference day in and day out for not much recognition.…
My Philosophy Of Education: More Than Just Education
More Than Just Education Growing up I was surrounded by teachers who encouraged me to always do my best and to never give up. They were the kinds of teachers who wanted to see all of their students succeed and would go above and beyond to make that happen. I have always admired the drive they had to make school fun and exciting for each student. They are the reason I want to be an elementary school teacher. Being a teacher is something that I have always seen myself doing with my future.…
My Passion For Teaching
Passion is a necessity when considering this profession. Being able to love the students one is dealing with is also essential. The list goes on and on of qualities crucial to a successful educator. This profession gives the ability to touch the lives of the young people who will soon take over this world. They are young, innocent, and eager to learn.…
Personal Statement: Could I Be A Teacher?
One of the most important things I learned this semester is that teachers are lifelong learners. This is exciting because I have a passion for learning and growing. This excitement for learning is what I want to share with students as well as help them develop a love for learning. Another important thing I have taken from this class is the importance of showing children you genuinely care. I believe children are amazing, their minds are open and ready to learn.…
What Are The Benefits Of Early Childhood Education
I found this course to be very beneficial to my education and future career as an early childhood educator. The information I have gained from the many articles and speakers will help me become a more successful teacher. I have many resources to come back to when I am in need of ideas or words of wisdom. This course allowed me to explore the field of education deeper. I have learned that even if classroom teaching isn't for me I will have many other opportunities to get a good job.…
Reflective Essay: My Feelings About Writing
I feel that writing is a good subject to be familiar and practicing in frequently, it is a necessary tool to communicate properly. Although, if I were to be truthful I'd have to say that I am not the biggest fan of it due to the fact that it bores me and I have trouble figuring out what to say. So I find it hard to enjoy writing because most of the time I am just struggling to concentrate because I don't have much more to say about a topic. Recently, since I have not been in school for a while, I have found myself forgetting rules to the English language in my everyday speech so I find it to be useful. This has influenced how I feel about writing because the more I write, the more easily I can remember to use these rules in my daily…
Related Topics
Ready to get started.
Create Flashcards
Mobile apps
Accessibility
Facebook
Twitter
Cookie Settings
We use cookies to enhance our website for you. Proceed if you agree to this policy or learn more about it.
Essay Database >
Essays Samples >
Essay Types >
College Essay Example
Challenges College Essays Samples For Students
3530 samples of this type
During studying in college, you will certainly have to compose a lot of College Essays on Challenges. Lucky you if linking words together and transforming them into meaningful text comes easy to you; if it's not the case, you can save the day by finding a previously written Challenges College Essay example and using it as a template to follow.
This is when you will certainly find WowEssays' free samples catalog extremely helpful as it contains numerous expertly written works on most various Challenges College Essays topics. Ideally, you should be able to find a piece that meets your criteria and use it as a template to build your own College Essay. Alternatively, our qualified essay writers can deliver you a unique Challenges College Essay model crafted from scratch according to your custom instructions.
Good Example Of Essay On Reflection
Introduction I enjoyed the interaction with the members of my team while trying to create the design of the chair. The shapes and designs suggested by the members of my team were unique making the project enjoyable to work on the project. The exposure to various trials and designs of the chair made the project very interesting and enjoyable.
Essay On Local and Regional Media
Analysis of local/regional media (uae and gcc countries), introduction, good essay about personal budget.
Don't waste your time searching for a sample.
Get your essay done by professional writers!
Just from $10/page
Language Arts Essay Examples
The problem of poor performance and delivery in the field of language arts is a concern for the various bodies concerned with advancement of education. The various challenges and obstacles facing language arts include teacher identity and the influence a school has in the society. Its reputation among others. The methods used to allocate resources are among the factors affecting education system specifically the language arts departments. Various institutions are allocated better trained teachers and resources due to the fact that they portray high end income social statuses in the society.
Free Agno theist on Myths America Live Essay Example
Example of why does college cost so much essay, free essay about business project management.
Project management involves planning, bringing together various factors and controlling resources that are aimed at achieving a particular set goal. For one to be a good project manager, one needs to be competent and ethical at the profession. Acting and managing the project ethically ensures that the set target is achieved within a given time limit and with the best results. For the best results, a manager must know how to relate with his team well so that they can work with a standard agenda.
Sample Essay On Reflection on My Writing
Personal Based on my two writing projects I would like to write about my personal reflection on my writing in this paper. Both the writing projects involved a lot of research and observation. As a writer I have been successful in adding relevant and important details in my papers, making them more comprehensible and interesting.
American Splendor Essay Examples
Personal experience essay example, example of critical thinking essay, good example of essay on studying abroad, free studnet reflection paper essay example.
Introduction A new student who has to study in a foreign land is expected to hurdle several challenges before finishing the course. Due to the difference in language and culture, there are cases where foreign students have difficulty in adapting to a new environment. In many cases, there are students who decide to drop a subject or the entire course due to personal reasons. However, being determined and maintaining one's focus are the factors which will motivate a student to strive harder.
Financial Challenges That The Foreign Students Have When They Arrive To The U.S Essay Sample
International students financial issues in the us, free art & architecture: burning candle essay sample, example of transport and logistics essay, free essay about cross cultural communication, good essay on the myth or grade inflation, example of essay on research methods online discussions 2.
[Institution's Name]
Methods Online Discussions 2
Essay on transition in nursing, good example of american immigrants essay, essay on system implementation, good comments on essay example, example of essay on development of the elder, free essay about agriculture in canada, benefits and challenges in teaching essay examples.
Teaching is one of the world's popular professions. This factor, therefore, makes it one of the most important activities of any society. Its rewards and challenges to both teachers and learners are, equally, numerable. This paper outlines the myriad benefits and challenges of teaching to the teachers.
Teaching Profession
Free comparative politics essay example, free essay about challenges faced by family businesses, monday 2014 essay samples, management journal, health care reform essay example, free ethical situation essay example, example of scholarship essay, personal statement, good essay about learning english, friends of the less fortunate - charity group essays example, good keep moving essay example, what's wrong with cinderella essay, free working journal: center for preparedness and recovery essay sample, free essay about challenges and future trends.
<Course> <Instructor> <Institution> <Date of submission>
Boeing 737 Supply Chain Challenegs Essay Examples
Example of so big by edna ferber essay, good example of how can we control risk in the emergency services essay, describe and explain the sources of information that is useful in risk identification., a fire investigator's career essay examples, essay on children upbringing, free session six essay sample, controlling essay sample, good environmental studies essay example, sustainable development plan, example of essay on thtr-t468, my final writing reflection, example of essay on food security, good example of transcription of interview essay, executive summary,, creating personal budget essay samples, personal finance: creating a budget, sample essay on globalization challenging comparative politics, the most interesting project essay sample.
The entire course gave me a rich learning experience in which I was able to develop my research and writing skills greatly. Completing all the three projects was a tasking undertaking that required high levels of discipline and commitment. I often found myself tasked with very stressing assignments; however, with self-motivation, I successfully complete all projects. Despite the challenges, I do not regret the experience with the projects because the exposure has substantially equipped me with essential skills that will be of great benefits in the future.
Sample Essay On Healthcare Delivery
Free conflict within bureaucratic structure essay example, good example of essay on sexual minorities, electronic health and medical records essays example, critical analysis of the soloist by steve lopez essay samples, sample essay on revolutionary changes in america in the 20th century, essay on powerpoint-speaking notes, powerpoint-speaking notes, free essay about the roles of human resource management.
Password recovery email has been sent to [email protected]
Use your new password to log in
You are not register!
Short on a deadline?
Don't waste time. Get help with 11% off using code - GETWOWED
No, thanks! I'm fine with missing my deadline
My Life Challenges Essay Examples
Contact/FAQ
Terms of Service
Privacy Policy
Academic Honor Code
Kibin Reviews & Testimonials
Meet the Editors
Proofreading Jobs
Essay Writing Blog
How is COVID-19 affecting student learning?
Initial findings from fall 2020.
The COVID-19 pandemic has introduced uncertainty into major aspects of national and global society, including for schools. For example, there is uncertainty about how school closures last spring impacted student achievement, as well as how the rapid conversion of most instruction to an online platform this academic year will continue to affect achievement. Without data on how the virus impacts student learning, making informed decisions about whether and when to return to in-person instruction remains difficult. Even now, education leaders must grapple with seemingly impossible choices that balance health risks associated with in-person learning against the educational needs of children, which may be better served when kids are in their physical schools.
Amidst all this uncertainty, there is growing consensus that school closures in spring 2020 likely had negative effects on student learning. For example, in an earlier post for this blog , we presented our research forecasting the possible impact of school closures on achievement. Based on historical learning trends and prior research on how out-of-school-time affects learning, we estimated that students would potentially begin fall 2020 with roughly 70% of the learning gains in reading relative to a typical school year. In mathematics, students were predicted to show even smaller learning gains from the previous year, returning with less than 50% of typical gains. While these and other similar forecasts presented a grim portrait of the challenges facing students and educators this fall, they were nonetheless projections. The question remained: What would learning trends in actual data from the 2020-21 school year really look like?
Related Content
The impact of COVID-19 on student achievement and what it may mean for educators
Surveys show things are better for students than they were in the spring—or do they?
With fall 2020 data now in hand , we can move beyond forecasting and begin to describe what did happen. While the closures last spring left most schools without assessment data from that time, thousands of schools began testing this fall, making it possible to compare learning gains in a typical, pre-COVID-19 year to those same gains during the COVID-19 pandemic. Using data from nearly 4.4 million students in grades 3-8 who took MAP ® Growth™ reading and math assessments in fall 2020, we examined two primary research questions:
How did students perform in fall 2020 relative to a typical school year (specifically, fall 2019)?
Have students made learning gains since schools physically closed in March 2020?
To answer these questions, we compared students' academic achievement and growth during the COVID-19 pandemic to the achievement and growth patterns observed in 2019. We report student achievement as a percentile rank, which is a normative measure of a student's achievement in a given grade/subject relative to the MAP Growth national norms (reflecting pre-COVID-19 achievement levels).
To make sure the students who took the tests before and after COVID-19 school closures were demographically similar, all analyses were limited to a sample of 8,000 schools that tested students in both fall 2019 and fall 2020. Compared to all public schools in the nation, schools in the sample had slightly larger total enrollment, a lower percentage of low-income students, and a higher percentage of white students. Since our sample includes both in-person and remote testers in fall 2020, we conducted an initial comparability study of remote and in-person testing in fall 2020. We found consistent psychometric characteristics and trends in test scores for remote and in-person tests for students in grades 3-8, but caution that remote testing conditions may be qualitatively different for K-2 students. For more details on the sample and methodology, please see the technical report accompanying this study.
In some cases, our results tell a more optimistic story than what we feared. In others, the results are as deeply concerning as we expected based on our projections.
Question 1: How did students perform in fall 2020 relative to a typical school year?
When comparing students' median percentile rank for fall 2020 to those for fall 2019, there is good news to share: Students in grades 3-8 performed similarly in reading to same-grade students in fall 2019. While the reason for the stability of these achievement results cannot be easily pinned down, possible explanations are that students read more on their own, and parents are better equipped to support learning in reading compared to other subjects that require more formal instruction.
The news in math, however, is more worrying. The figure below shows the median percentile rank in math by grade level in fall 2019 and fall 2020. As the figure indicates, the math achievement of students in 2020 was about 5 to 10 percentile points lower compared to same-grade students the prior year.
Figure 1: MAP Growth Percentiles in Math by Grade Level in Fall 2019 and Fall 2020
Source: Author calculations with MAP Growth data. Notes: Each bar represents the median percentile rank in a given grade/term.
Question 2: Have students made learning gains since schools physically closed, and how do these gains compare to gains in a more typical year?
To answer this question, we examined learning gains/losses between winter 2020 (January through early March) and fall 2020 relative to those same gains in a pre-COVID-19 period (between winter 2019 and fall 2019). We did not examine spring-to-fall changes because so few students tested in spring 2020 (after the pandemic began). In almost all grades, the majority of students made some learning gains in both reading and math since the COVID-19 pandemic started, though gains were smaller in math in 2020 relative to the gains students in the same grades made in the winter 2019-fall 2019 period.
Figure 2 shows the distribution of change in reading scores by grade for the winter 2020 to fall 2020 period (light blue) as compared to same-grade students in the pre-pandemic span of winter 2019 to fall 2019 (dark blue). The 2019 and 2020 distributions largely overlapped, suggesting similar amounts of within-student change from one grade to the next.
Figure 2: Distribution of Within-student Change from Winter 2019-Fall 2019 vs Winter 2020-Fall 2020 in Reading
Source: Author calculations with MAP Growth data. Notes: The dashed line represents zero growth (e.g., winter and fall test scores were equivalent). A positive value indicates that a student scored higher in the fall than their prior winter score; a negative value indicates a student scored lower in the fall than their prior winter score.
Meanwhile, Figure 3 shows the distribution of change for students in different grade levels for the winter 2020 to fall 2020 period in math. In contrast to reading, these results show a downward shift: A smaller proportion of students demonstrated positive math growth in the 2020 period than in the 2019 period for all grades. For example, 79% of students switching from 3 rd to 4 th grade made academic gains between winter 2019 and fall 2019, relative to 57% of students in the same grade range in 2020.
Figure 3: Distribution of Within-student Change from Winter 2019-Fall 2019 vs. Winter 2020-Fall 2020 in Math
It was widely speculated that the COVID-19 pandemic would lead to very unequal opportunities for learning depending on whether students had access to technology and parental support during the school closures, which would result in greater heterogeneity in terms of learning gains/losses in 2020. Notably, however, we do not see evidence that within-student change is more spread out this year relative to the pre-pandemic 2019 distribution.
The long-term effects of COVID-19 are still unknown
In some ways, our findings show an optimistic picture: In reading, on average, the achievement percentiles of students in fall 2020 were similar to those of same-grade students in fall 2019, and in almost all grades, most students made some learning gains since the COVID-19 pandemic started. In math, however, the results tell a less rosy story: Student achievement was lower than the pre-COVID-19 performance by same-grade students in fall 2019, and students showed lower growth in math across grades 3 to 8 relative to peers in the previous, more typical year. Schools will need clear local data to understand if these national trends are reflective of their students. Additional resources and supports should be deployed in math specifically to get students back on track.
Megan Kuhfeld
Senior research scientist - nwea.
Assistant Professor, School of Education and Human Development - University of Virginia
Affiliated research fellow - nwea, beth tarasawa, executive vice president of research - nwea, angela johnson, research scientist - nwea, research assistant professor, curry school of education - university of virginia.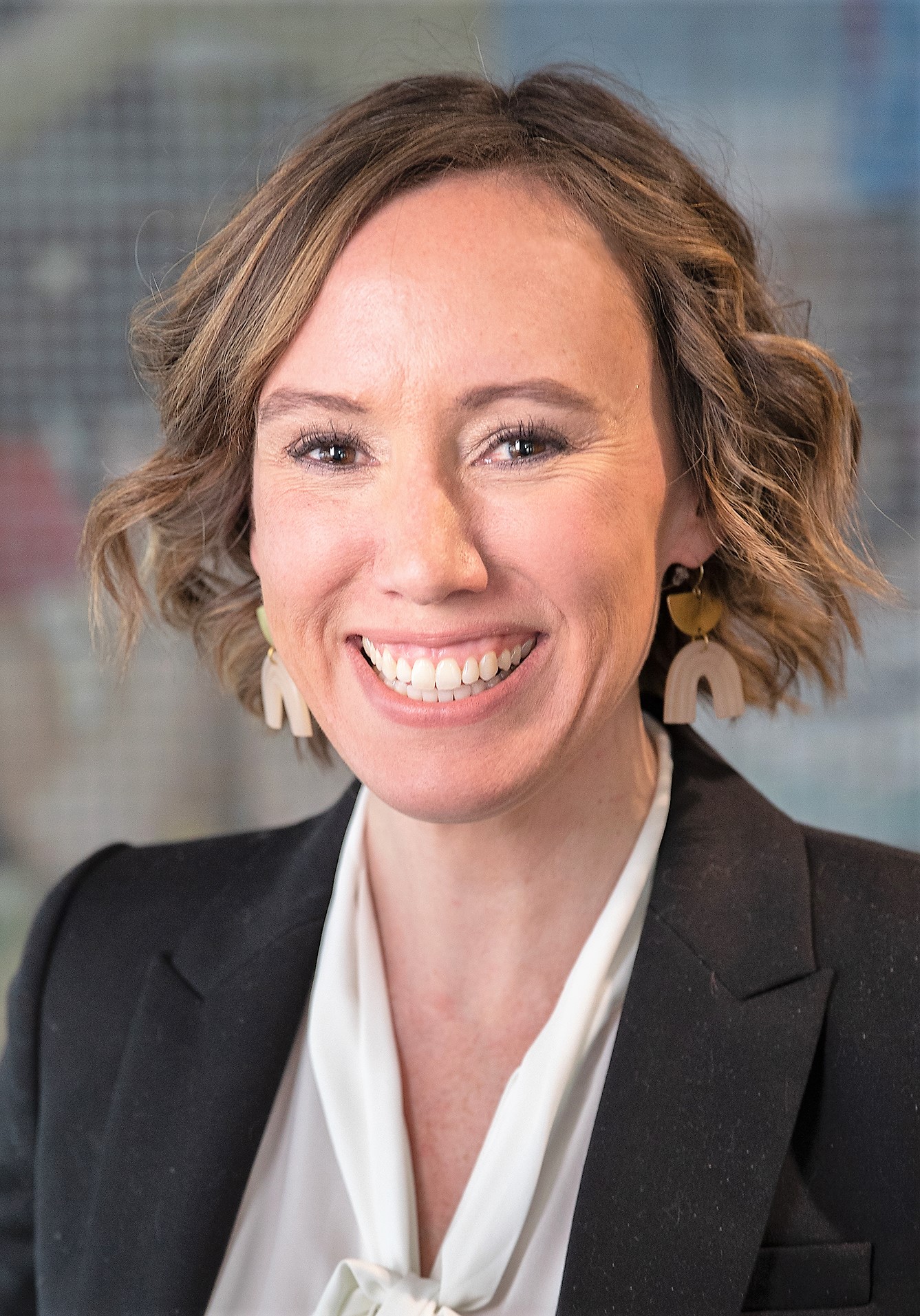 Karyn Lewis
Director, center for school and student progress - nwea.
In this study, we limited our analyses to a consistent set of schools between fall 2019 and fall 2020. However, approximately one in four students who tested within these schools in fall 2019 are no longer in our sample in fall 2020. This is a sizeable increase from the 15% attrition from fall 2018 to fall 2019. One possible explanation is that some students lacked reliable technology. A second is that they disengaged from school due to economic, health, or other factors. More coordinated efforts are required to establish communication with students who are not attending school or disengaging from instruction to get them back on track, especially our most vulnerable students.
Finally, we are only scratching the surface in quantifying the short-term and long-term academic and non-academic impacts of COVID-19. While more students are back in schools now and educators have more experience with remote instruction than when the pandemic forced schools to close in spring 2020, the collective shock we are experiencing is ongoing. We will continue to examine students' academic progress throughout the 2020-21 school year to understand how recovery and growth unfold amid an ongoing pandemic.
Thankfully, we know much more about the impact the pandemic has had on student learning than we did even a few months ago. However, that knowledge makes clear that there is work to be done to help many students get back on track in math, and that the long-term ramifications of COVID-19 for student learning—especially among underserved communities—remain unknown.
Brown Center Chalkboard
The Brown Center Chalkboard launched in January 2013 as a weekly series of new analyses of policy, research, and practice relevant to U.S. education.
In July 2015, the Chalkboard was re-launched as a Brookings blog in order to offer more frequent, timely, and diverse content. Contributors to both the original paper series and current blog are committed to bringing evidence to bear on the debates around education policy in America.
Read papers in the original Brown Center Chalkboard series »
Related Topics
Coronavirus (COVID-19)
Coronavirus (COVID-19) Families, Communities, and Education
K-12 Education
More From Forbes
Who qualifies for student loan forgiveness under settlement with education department.
Share to Facebook
Share to Twitter
Share to Linkedin
WASHINGTON, DC March 3, 2023: US President Joe Biden during a meeting in the Oval Office of the ... [+] White House on Friday, March 3, 2023. (Photo by Demetrius Freeman/The Washington Post via Getty Images)
Last week, the Biden administration began notifying borrowers that they qualify for student loan forgiveness and other debt relief after a federal court allowed a landmark settlement agreement to proceed.
Here's who qualifies, and what borrowers should know.
Billions In Student Loan Forgiveness And Debt Relief To Be Implemented Under Department Of Education Settlement
A federal district court last month rejected a challenge to a settlement agreement to conclude the Sweet vs. Cardona case. The case, a class action lawsuit alleging that the Education Department had illegally stalled or rejected hundreds of thousands of Borrower Defense to Repayment applications, spanned two administrations. The Borrower Defense program can provide student loan forgiveness and related debt relief for borrowers who were defrauded by their schools, such as through misrepresentations about admissions standards or career outcomes.
The settlement agreement , which would provide $6 billion in student loan cancellation as well as credit repair and payment refunds to over 200,000 borrowers, had been approved last fall. Implementation was set to begin in January.
But before the Education Department could proceed, several schools listed as eligible institutions in the settlement agreement appendix sought to intervene in the case and halt the settlement relief, claiming both the agreement and the process of getting to a resolution was unfair and would harm their reputations. The court rejected these arguments in a decision last month, allowing the settlement relief to begin.
$100M Magic: Why Bruno Mars And Other Stars Are Ditching Their Managers
Six most important decisions to make during the critical retirement transition zone, slap fighting: what to know about the controversial new combat sport trying to grow as medical experts disapprove, 'automatic discharge group' qualifies for student loan forgiveness under settlement agreement.
Members of the Sweet v. Cardona class are now set to receive potentially significant student loan relief. To be a member of the class, borrowers must have submitted a Borrower Defense to Repayment application to the Education Department by June 22, 2022 and must have attended one of the dozens of institutions on the settlement agreement's approved list of schools .
These borrowers will receive automatic student loan forgiveness for their applicable federal student loans, as well as refunds of past payments and credit repair for negative credit reporting associated with relevant delinquent accounts. The Education Department will issue the relief on a rolling basis over a one-year period.
Notably, settlement relief for borrowers who attended one of the three intervenor schools that challenged the agreement is still on hold while those schools appeal to a higher federal court. The three schools are Lincoln Educational Services Corp., American National University, and Everglades College.
Other Class Members Could Receive Student Loan Forgiveness Under Settlement
Those who submitted a Borrower Defense application prior to June 22, 2022, but did not attend one of the schools on the list, could still receive relief under the settlement. However, relief is is not guaranteed.
These class members, which together comprise the "decision group," will receive an individual decision on their eligibility for settlement relief in accordance with the below timeline, as outlined by the Project on Predatory Student Lending, the organization representing the class of student loan borrowers:
For Borrower Defense applications submitted on or before December 31, 2017, within six months of the effective date of the settlement agreement;
For applications submitted from January 1, 2018, to December 31, 2018, within 12 months of the effective date;
For applications submitted from January 1, 2019, to December 31, 2019, within 18 months of the effective date;
For applications submitted from January 1, 2020, to December 31, 2020, within 24 months of the effective date; and
For applications submitted from January 1, 2021, through June 22, 2022, within 30 months of the effective date.
Borrowers in this "decision group" will also be entitled to a "streamlined" Borrower Defense application review procedure. Under this procedure, the Education Department will "accept all allegations in the application as true; will not require further supporting evidence; will not require proof of reliance; and will not apply any statute of limitations," according to the Project on Predatory Student Lending.
Post-Class Applicants Could Receive Student Loan Forgiveness Under Settlement
Those who submitted a Borrower Defense to Repayment application after June 22, 2022, but before the Sweet v. Cardona settlement agreement was approved by the court on November 16, 2022, are considered "post-class applicants." These borrowers are not entitled to automatic relief under the settlement agreement, regardless of the school that they attended. But they could still benefit.
"Under the settlement, Post-Class Applicants will receive decisions on their applications within 36 months" of the settlement agreement's effective date, according to the Project on Predatory Student Lending. "If the Department fails to provide any Post-Class Applicants with a decision during that time period, then they will receive Full Settlement Relief" — effectively converting them into a member of the "automatic discharge group" and entitling them to student loan forgiveness and other associated debt relief.
Borrowers Not Covered By Settlement Can Still Apply For Student Loan Forgiveness Through Borrower Defense
Borrowers who are neither class members nor post-class applicants are not covered by the Sweet v. Cardona settlement. However, any borrower can submit a Borrower Defense to Repayment application if they were misled or otherwise defrauded by their school. The Education Department will determine eligibility for relief on a case-by-case basis.
Borrowers can review the Borrower Defense application via the Education Department's online portal . The Education Department has also recently published detailed guidance outlining the types of school misconduct that can give rise to a Borrower Defense claim; the guidance also provides helpful tips for strengthening a borrower's application and increasing the likelihood of approval.
This July, new federal regulations will go into effect. These new rules will expand the category of school misconduct that can qualify a borrower for relief under the Borrower Defense program, and will make it easier for the Education Department to process group discharges.
Borrowers interested in learning more about the Sweet v. Cardona settlement can read a detailed overview provided by the Project on Predatory Student Lending
Further Student Loan Forgiveness Reading
How To Get Approved For Student Loan Forgiveness Under Borrower Defense Program, According To New Guidance
4 Student Loan Forgiveness Updates After Supreme Court Hearing
Biden's Student Loan Forgiveness Plan Might Be In Trouble Following Supreme Court Hearing
What Happens If The Supreme Court Strikes Down Biden's Student Loan Forgiveness Plan?
Editorial Standards
Reprints & Permissions