Save your essays here so you can locate them quickly!
the best mom 3 Pages 731 Words
My mother is my favorite person in my life because I can talk to her about everything, she is very blunt, and she is also very dependable. I can talk to my mom about everything because she is the only person that I ever had that I can express myself to understand what I am saying and where I am coming from. I can talk to her about problems that I am having in my life and in school. I like talking to my mom because she always listens and gives me good advice. For example when I felt like quitting school because I was stressed out and felt like I wasn't getting anything accomplished she told me to just calm down. She also told me to stop worrying about things that are going on at home and stay focused on my work, because there is nothing I can do about things happening at home while I am down here in school. Another thing I can talk to my mother about is something that most men my age usually wouldn't talk to their mothers about which is, women problems. When I talk to her about my women problems, she always predicts what is going to happen. Whatever she says is going to happen, always happen. For instance when one of my girlfriends from back in the day was lying about something, my mother told me that if I was to just wait and ask her about it another time that her story would be different and all mixed up. It just so happens that it was true. I caught her in a lie and there was nothing that she could do about it but just sit there and look dumb. My mother also tells me what to do if a girl is acting a certain way and if she thinks it will work if I get in a relationship with the girl and why. Another reason why my mother is my favorite person is because she is very blunt. She says what she means and means what she says. She will always tell you how she truly feels and give her opinion about something if you ask her. If you ask her how she thinks something looks like an outfit you have on or ...
Continue reading this essay Continue reading
Page 1 of 3
More Essays:

My Mother Is The Best Person Essay
My mom has to be best person in my life. Like I 'm so thankful to God to have blessed me with a mother like her. Even though me and mom argue a lot due to fact we are the same person. She is still the best. The simple fact that she is very intelligent and challenged me to the max to reach my fullest potential in academics. By making me read everyday , never spoiled me not one bit. She taught me and still is today that the hard work you put in now , you will be awarded later on in life. She just get just an incredible person due to the fact she puts family before her own self. She rather feed me and my brother and let herself be hungry as long as we are taken of thats all she cares about. I really love that woman and blessed to have her in my …show more content…
In this essay, the author
Opines that they are thankful to god for having a mother like her. she is intelligent and challenged them to reach their fullest potential in academics.
Opines that their dad was an inspiration in their life. he didn't have a positive role model, but he did push them in sports and supported them at events.
Opines that their aunty has a huge impact on their life. she has always been there for them 24/7, throughly the bad and the good.
Opines that michael bryant is one of the best big brothers of all time. he pushed them academically and athletically, but he still overcame obstacles.
Narrates how their grade school friends were a huge significance in their lives. they grew up with jordan benjamin, kylin payton, walter thomas, darrius mitchell, emura pascall, and anthony andrews.
Opines that the people of scecina had an amount of significance, and they are happy to have come here.
Narrates how their grandparent's influence in their life was huge. they loved and cared about them, but they didn't hate or dislike them.
Opines that being with their cousins is the best thing ever. they make their day brighter, talk to them about anything, and make them have a great time.
Acknowledges their mom's friend samuel keys as a significant figure in their lives. he has always been there for them and their brother.
Opines that god has been their number one supporter and greatest friend a person can ever have.
My dad went through the a terrible lifestyle. He never had someone to teach him how to be a dad or even had a positive man role model. And even then when he finally got one , it was already to late by that time. He did how ever push me a lot in sports and honestly has been a great support to all my events when I was little. But I honestly have been disappointed and mad at him for several years for all the stuff he did to hurt my family. But now I 'm trying to forgive and forget, which would be the Christian thing to do. So now me and him on good terms and I just pray that hopefully we can stay like that. And he may not be the best dad ever. But atleast he was there some times and he still taught me to never do what he ever did. So u have to be thankful because most kids don 't even have dad 's so I 'm …show more content…
Those friends include Jordan Benjamin , Kylin Payton , Walter Thomas , Devon motley , Darrius Mitchell , emura pascall , Anthony Andrews, Waverly Douglass, Kiria summers, Keshawn Taylor , and tony Blake. These people I grew up since I was little. Jordan I knew since preschool. And Walter , Devon and Antwan I knew since kindergarten. And everybody else just came later on. But I love all them. They bettered me and shaped me for the best. When I always needed them to talk to or even have fun with when I had a lot on my mind. It 's just crazy we came from the playground to the graduation stage of high school. We all still together and still take close with one another even though we are split apart. I thank the lord everyday for blessing for friends like them. I honestly don 't know what I would do without them. I appreciate them so much and will never let our friendship die no matter what. I appreciate Devon for his attitude to push me athletically. I appreciate Antwan for always having me happy and sad about anything, I appreciate emura for always being there , even when I didn 't even need her she was still always there, I appreciate Waverly because she always told me the truth even when I didn 't want to hear it. I appreciate Walter for being there for me , always having my back and never letting me going down a dark path but a good path so I can be successful just like him. I appreciate tony for being the
explanatory
Opines that they will forever be grateful for what their parents have done and continue to do for them.
Opines that their parents have profoundly affected their life by teaching them values, respect, and love that only a parent can gift.
Opines that their father always gives them the best advice in life, despite their imperfections. he is a humble person who believes he is equal to anyone else.
Narrates how their father was raised in a pueblo outside of saltillo coahuila, where they met their mother elizabeth banda, who was born in monterrey nuevo leon.
Narrates how their father and mother crossed the border with their other uncles and their grandfather. their work and skills in construction brought food to the table of their family.
Analyzes how the father's hard work makes him stand out from any other father they know. he is a construction worker and pastor of the church he attends.
Explains how their father pushes them to be a student and follower of god. they have been able to graduate from j.w. nixon high school.
Opines that their father is the biggest inspiration of their life, despite having money problems, lack of education, and all his imperfections. he has taught them so much that they can't count all the examples he has shown them.
Opines that their dad has influenced them through his many daily actions. they value their education and their success.
Narrates how they were disappointed with their seventh grade failure. they used their summer to prepare for the eighth grade challenges and hard work.
Opines that writing is challenging for them because they have trouble structuring sentences in paragraphs, choosing topics for essays, and staying on topic.
Opines that they expect to work hard for a good cause and learn about the world and life outside their own. they also expect that the first time they come face to face with the issue, it will be hard to take it all in.
Explains how they cope themselves in stressful situations, such as taking a test or studying for an assessment. they reassure themselves that everything will be okay and that they know what was right and wrong.
Opines that doing simple acts of help and even putting on a smile made people feel better and happy.
Explains that inclusiveness happens everyday of everyone's life, whether they're inclusive at school, their team at recess, or their community.
Opines that it was not their mother who made the greatest impact on their life, but someone who left their side at an early age.
Narrates how a child's memory affects their decisions in life so strangely without ever realizing it. they used their father as an excuse to make bad decisions.
Narrates how their downwards and turning point were caused by the same person their father.
Opines that a mother's influence is one of the most important influences that one will ever come in contact with in their lives.
Explains that their mother encourages them to grow educationally and mentally. she plans on going back to college to further her education in a few years.
Opines that their mother displayed courage and hard work through all the difficult situations that have appeared in her life. she taught them to keep a positive mindset and encourage others to ensure they're happy.
Describes their mother's nurturing spirit as a big sister, niece, daughter, and great teacher. her kind and supportive spirit has helped them prosper in life.
Opines that their mother has molded them into the humble individual they are today. even at the age of 17, many adults have praised them for being well-rounded, responsible, and mature.
Opines that their mother has had a great impact on their life and for that she is greatly appreciated.
Explains that they came from a small town in the suburbs of st. louis, missouri prior to becoming teenager. they attended decent elementary school and made good grades, despite mathematics not being their cup of tea.
Explains that their mother was a flight attendant at the time for us airways. she was valedictorian of her high school class and had many extra-curricular activities to credit for.
Narrates how their mother was diagnosed with cervical cancer at the time, so when she became sick, they had to become her aid.
Explains that taking on these types of responsibilities on their mom's behalf was physically, emotionally, and psychological exhausting. the status quo within their household was starting to become less linear.
Explains that despite everything going on in their life at the time, they continued to focus on their school work. they got good grades, were both a drama and choir student, and were active at their local church.
Narrates how their seemingly perfect life came to a halt when they started 5th grade. they continued to do their best in school and that they did.
Opines that despite not living to see the next day, they should continue to focus on getting good grades and hopefully attending college.
Explains that losing a parent is hard, but with help from god and meditation, they slowly started to mentally heal from their trauma.
Opines that knowing their mother, she was smart as well as a force to be reckoned with. she always wanted them to reach for their dreams and never give up.
Opines that their mother is the most important person in their life. she is nice and gentle, helps them and educates them to become a good person.
Explains that their childhood was not as fortunate as any other child. only their mother brought them up, the mother is the father.
Narrates how their mother woke them up at midnight and made them fast food and orange juice for them to drink. it was never enough to speak of sacrifice and love of her.
Opines that their mother was not only worried and take care of them, she always by their side when they needed her help.
Opines that they loved their mother very much. they wanted to tell her: "mommy, i just always liked kids are in loving embrace, affectionate mother, the family."
Explains that women are blessed with the biggest gift in the universe, which is to give life to what once was part of them. their definition of a good mother is based on what they consider morally right.
Opines that a good mother does not have an easy path, it is in fact full of fake shortcuts and obstacles. in "ceil" by harold brodkey and "the mother", one can see two mothers with different mentalities and backgrounds.
Analyzes how the story "ceil" consists of what i consider to be a good mother. wiley tries to picture his mother based on stories he is told about her.
Analyzes how ceil, a strong and independent woman, felt incomplete after giving birth to her son. she made an abortion, which made them question her love of mother.
Analyzes how "the mother" is about a widow mother of two boys whose husband is no longer with her after losing his life in world war ii.
Analyzes how the lack of communication between mother and children drove the two boys to feel ashamed about their mother. the mother was selfish because she was only thinking about herself and not in her children.
Acknowledges that nobody is perfect and that each mother is in a different situation. good mothers understand that they must rely on the love of their children to feel inspired and strong.
Explains that a role model is someone who has positively influenced someone in life, and is not filled with selfishness and greed.
Describes their mother's ambition to succeed in life, which has allowed her to grow into a wonderful person full of kindness and knowledge.
Opines that their mother is the person who has impacted their life the most. she is a positive thinker and creative person, who believes life is what you create it to be.
Explains that their mother is a wise, smart, and educated person who makes time for her family. she reminds them of the importance of education and knowledge.
Narrates their past life and how it has influenced them now that they are older.
Explains that when they were 11 years old, they found out that they played basketball. they're glad they didn't turn out like the rest of their neighborhood friends.
Narrates how they stopped eating sweet stuff and started playing sports to keep themselves healthy.
Narrates how their friend started getting involved in gangs when they were a 7th grader. when they got to high school, they discovered that everything you do affects you in the future.
Opines that their three most influential people are their sister mom and dad, who would always stop them when they were making stupid decisions.
Narrates how their mom spanked them every time they got in trouble doing dumb things. she would always care for them and didn't let them get too crazy.
Opines that the most important lesson learned was from their mom passing away. they felt like they wanted to die because she was the only one that was there for them.
Related Topics My Mother Essay
Hum/111 week 1 critical thinking questions.
My mom has been through a lot with me she got me healthy even if she was sick during the time I was a baby, She has helped me with my reading and writing disability and has pushed me to do my best. She is a strong confident woman that is loving she loves to attend to people and has a great smile. She has shown me that even if times are hard you have to bring your head up and raise it high. I maybe a mama's boy but my mom is one of my greatest role models and people I admire.
Frog Eulogy
When we were growing up my mother made sure my siblings and I were always taken care of. She would sacrifice her own happiness for ours.
Mexican Family Research Paper
From working several jobs at a time to make sure I had everything I needed, she became the reason why I was raised the way I raised. The lesson that " I should treat everyone like the most important person in the world because I will never know when I might need them" was engraved in my head was owned by my mother. Sometimes she would tell me that she had holes in her socks and I knew it was due to most of her money going towards my private school tuition in order for me to be able to have the best education I could get. My mother is my background, my identity, interest, and talent. She is truly the one that has set me up for success, regardless of how fatigued or overworked she is. She is the person who truly defines who I am and who I have become to this
Personal Narrative: My Family In Guatemala
I grew up watching my mother strive to give me a better life and become a better person. Amongst great difficulty, she decided to finish school and attend university. Her hard work and determination have marked and defined my life. Every day she had to work, then go to university and later take care of me. She excelled in every aspect of her life, teaching me that the impossible is overcome through hard work and
Nhs Application Essay Examples
She has taught me to cherish people and to admire all of their attributes. My mother has shaped me in a way that I become people's biggest cheerleader and I value their uniqueness, because I know everyone is capable of being the best possible version of themselves and I want to encourage them to get there. This nurturing spirit that I have attained benefits building my relationships and allows me to find and treasure the best in people. My mother has equipped me to properly handle my successes as well as my weaknesses with an admirable and gentle approach, and for that I am forever
Growing Up In A Hispanic Single Parent Household
Growing up my mom was the only parent in my household, so naturally we were a very close family. My mom took care of all of us. She always made sure my siblings and I had everything we needed in order to be successful. She cooked, clean, worked, etc., she really was a super mom. Whenever I had a problem with something or needed to talk to someone she was always there for me. My mom gave
The Men We Carry In Our Minds Analysis
Growing up, my mom was a big impact on my life. Two days of the week she was a dental assistant. The other days she was just my mom. When she came home on the days after work she would smell minty and fresh from working in her dental office. I feel blessed to have been able to have my mother as a constant influence in my life. She showed me that I could be as mother as well as have a good job; I did not need to pick one or the other. My mother taught me how to stand up for myself and how not to be a pushover. One of the most important things I think that my mother taught me was how to be compassionate. Even as a young child when I heard about some of the terrible things that had happened in the world, my heart broke for those
Selfishness In Chrysanthem, By Ayn Rand
In order for someone to achieve success they must do whatever is necessary. Her arrogance and selfishness are the reasons which led her to success and achieving her goals. She said that "no one's happiness but my own is in my power to achieve or to destroy". She encouraged others to worry about their needs and ignore the needs of others.
Personal Narrative: Johnna Brown
When I am having troubles of my own and need someone who will truly listen, she gives me great advice whether I like the outcome or not. She has guided and molded my sister and I into young ladies who know their self worth and who will not back down from anything. I have always looked up to my mother because she is strong as an ox, and by that I mean mentally, physically, and emotionally. She is simply this compared to any one I have ever met. As I have grown each day I follow her and pay attention to the things she does because one day I hope I can become at least half as great as she is. I say half because honestly, I don't know if anything can beat
Personal Narrative: My Life Soundtrack
The support and encouragement I receive from my mother is endless, not only as a
My Mother has had a Positive Influence on My Life Essays
There have been a vast number of lives that have touched mine. Many different people have shared a piece of their soul in my formation. However, it is my mother who is the most important and most influential person in my life. My mother raised me by herself since the day I was born. My father was abusive and she left to make a better life for the both of us. She has worked as many as four jobs at one time. My mother wants to make sure my brothers and I have a better life than she did. It hasn't always been easy for her, taking care of us on her own, trying to pay bills and making sure we had everything we needed. My mom has always had us involved in sports at a very young age. We always were doing something or involved in something
Research Paper on Florence Nightingale Theory of Positive Manipulation of the Environment
Her idea was that God has made us and he also loves us .The greatness of God cannot be measured. She was mainly involved in the social activities because she thought that this act of kindness made by her might take her near to the God. All her sayings were in one way or another
Essay on Appreciating Mom
My mother is a hard worker. She loves what she does for a living. She does arrangements for peoples' houses. I've seen her work from 7 a.m. to midnight at times. The hard work pays off but most of her earnings go to bills or groceries. When she has a new project, she goes shopping for flowers to make what mental image she has in her into reality. The
My Mother 's Death - Original Writing Essay
Moreover, my mother listened to all my fears and nightmares with patience which can only be admired. She covered my heart and soul with caring love.  Her eyes were so soft, wandering, and full of comprehension when they focused on other people. My
My Mother, My Hero Essay
Besides being compassionate my mother is thoughtful. She stays at work late if someone needs help with theirs. She brings my grandmother dinner and runs errands for her. She is always putting others before herself. For instance, last year I began singing in the choir at Iowa State. It was really important to me because singing has always been a passion of mine. She drove to Ames for every single concert. It meant a lot to me to have her in the audience supporting me. This year I also started singing in the choir at my church. I was really excited and nervous about singing the first Sunday so few days before I was going to sing she gave me a beautiful necklace with a star pendant on it. I remember her warm hug and her telling me good luck and that I was 'her star'. It touched me that she took time out of her busy schedule to encourage and support things that she knew were important to me. She could have just wished me well and enjoyed her few minutes of spare time, but instead she put me first.
Related Topics
A Great Way to Care
English-language films
Characteristic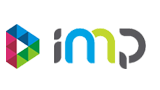 Good Mother Essay
Essay on good mother for children and students in english.
No love can come even close to the love mother feels for the child. Most women are naturally good mothers. Mothers share the bond of unconditional love and affection with their children. Mothers always take care that their children are happy, safe and healthy throughout their lives. Mothers are meant to be the mentors for their children. Children get highly influenced by their mother's behaviour.
Long and Short Essay on Good Mother in English
Here are essays on Good Mother of varying lengths to help you with the topic in your exam. You can choose any Good Mother essay as per your interest and requirement:
Short Essay on Good Mother – Essay 1 (200 words)
"God could not be everywhere, and therefore he made mothers". I truly believe in this quote by Rudyard Kipling. We don't even need to ask her for anything, she is just always there. There is nothing better than the mother's love and affection. Her happiness lies in our laughter and smiles.
The reason why every Mother is special is that her heart is full of unconditional love for her child. There is no other special bond in the world like a bond shared between a child and a mother. For nine months she nurtures a child in her womb and smiles at the first glimpse of her child. From the day we are born she protects us in her arms. The comfort that we get in her arms is the most loving and soothing feeling in the world. It is priceless. There is no other feeling so precious in life. She feeds us and spends sleepless nights to sing us lullabies so that we can have a sound sleep. Every moment she loves and cares for us.
As a child, we often trouble her but she never complains about it. She gives us more priority than her own self. As we grow, we may have disagreements with our mother but the bond is so strong that the disagreements turn in to agreements. We develop a new relation of friendship with her and share every aspect of our lives with her. She understands and supports us in every aspect of our lives.
There is no comparison to the role that mother plays in our life. She is always the most special person in her child's life.
Essay on Good Motherhood – Essay 2 (300 words)
A woman enters motherhood by giving birth to a child, raising him, feeding him and nurturing him with love and care. Mothers have been valued all through human history. However, it is not necessary for a woman to give birth to a child in order to experience motherhood. In fact, motherhood is much more than just giving birth to a child.
Motherhood refers to the art of loving and nurturing a child with deep care from the heart without any expectations. There are mothers who have not physically given birth to the child but have proved to be the most loving and caring mothers. And there are also mothers who have left their children after giving birth to them. Motherhood refers to the role that she plays as a mother. A mother loves, protects, nurtures and supports her child. Motherhood is the strong bond between a child and a mother.
She is the strength and courage of her child. We should stop attributing motherhood to selflessness and sacrifice. She has enough strength, patience, and love for the child that gives her the pleasure to play the role of mother. By God's grace every woman has the ability to foster a life. Motherhood gives her joy and it's a privilege for her to raise her child. Everything about her child appeals to her. Mother has the Godly characteristics to nurture and love the child that no one else can match. The value and importance of a mother in life cannot be described in words. Their role is priceless.
There is a nursery rhyme we all are aware of 'Gods love is so wonderful', I am sorry but it should have been 'Mothers Love is so wonderful'. We have never seen God, but from the moment we open our eyes we feel and experience the strong bond with mother. Her love for the child is greater than anything else in the world.
Essay on Qualities of a Good Mother – Essay 3 (400 words)
Introduction
Mothers play an influential role in our life. Life may seem incomplete without her love and strength. She guides and supports us at every step of life. She teaches us the most valuable lessons of life. We share the most special bond with her from the day we are born.
Qualities of a Good Mother
Express Love:  The first thing a child wants from a mother is love, unconditional love. A tight hug, kisses, caressing, pulling cheeks and a lot more makes us feel so lovable and special. We just need lots of love and care from her.
Support:  We always need our parents to support us for whatever we wish to do in life. No matter whether we join a hobby class or plan to go for a summer camp – we always need motivation and support from them. Their support gives us a new kind of energy and confidence to get going.
More Attention:  We need attention from parents all the time. We just need our mother when we are upset, happy, annoyed or irritated. A good mother always gives her children the first priority and attention.
Have patience:  It takes time for children to learn something new so it's always good that our parents are calm and composed while dealing with us. A good mother always listens and understands her child with patience and smile on face.
Share experiences:  We love to know about life experiences of parents. Parents should share with us interesting experiences and adventures of their life. Talk to us about anything but just talk to us is what we want. A good mother shares her experiences with her children.
Guide Us:  A good mother teaches moral values and leads us to the right path in life. We always need our mother to help and guide us in everything we do. She forgives us for the mistakes and blunders we make in life and guide us in the right direction.
Be a Friend:  A good mother spends more time with her child and participates in fun activities with them. She plays games, shares stories, plans picnics, indulges in hobbies and a lot more. We love and enjoy spending time with our parents. Good mothers treat their kids like friends and make their children feel comfortable.
Mothers are always very special and have the first place in our hearts. We want them in every aspect of our life. We want them to encourage, support and motivate us in whatever we do in life. We feel more protected and safe with a mother's love and support in life. Mothers always mean the world to us.
Essay on Importance of Good Mother – Essay 4 (500 words)
The role of a mother is the most beautiful privilege assigned to women. Mothers play the most influential role in the life of a child. They shape the character, qualities and personality of the child. The overall child's growth and development is influenced by a mother. Mother's life revolves around the child's life and every need of the child is met by a mother. Children are always dependent on mother for their needs. She teaches us how to walk, speak, read, learn, and write and so on. There is a never ending list of what a mother does for the child.
Importance of a Good Mother
Unconditional Love:  Mother shares the closest bond with us from the day we are born. The connection and the bond that we feel with a mother have a deep impact on our lives. Her love is unconditional and `even when there are disagreements, she never stops loving and praying for us.
Timeless Teacher:  Mothers are the first and foremost teachers in our life. They are the most influential mentors in our life. They bestow to us enduring wisdom, the legacy so valuable and priceless. They play the most vital role in our overall growth and development. They always guide us to the right path in life. They instruct, support and encourage us to achieve what we want in life. Mother fosters our understanding and intelligence to the full potential.
She is the Giver:  We are all dependent on mother for our needs whether it is to tie our ponytails or to serve us food. She is always concerned about our needs more than her own. She does so much for us but never complains a bit or expects anything. She keeps smiling in spite of the pressure of responsibilities of the whole family on her.
Family Bond:  A mother always teaches us the importance of family. She is the one who holds everyone in the family together. She teaches us to respect the elders and care for the younger ones in the family.
Hard Work:  Mother inspires us to work hard in life. We see her working for the whole day without complaining. It is the endless love for the family that gives her the pleasure and satisfaction at the end of the day.
Keep us Safe:  Our safety is the first priority in her life. Mother sets the limits for us to keep us safe. She protects us from any kind of harm and constantly makes efforts for our well-being.
She is Always there:  Mothers are always there for their children in every situation of life. No matter how wrong or right we are our mothers will always be there for us and guide us to the right path.
We should all love and respect our mothers for everything that she does and sacrifices for us. We should try to never hurt her or let her down in life. We should never forget how dependent we have always been on her. She is the one who loves and nurtures us throughout life with all her heart.
Long Essay on Good Mother – Essay 5 (600 words)
Mothers play an influential role in the life of their child that has a lifelong impact on the child's values, beliefs and behaviour in life. A mother loves and cares for her children unconditionally. Since mother is the closest and most important person in the life of a child, she should set a good and positive example in front of her child.
A Good Mother has following Characteristics:
Love and Affection:  A good mother loves her child the most in life. Mothers love and affection could not be matched with any other love in the world. The comfort we get in her arms or with her tender caressing cannot be matched by any other comfort. Her affection is enough for the child to feel loved, protected and safe.
Have Patience:  Children are always demanding and fussy. It's likely for a mother to get annoyed easily but a good mother keeps her cool and has patience with them. She treats her children with love, care and affection. She always keeps calm and has gentle attitude to mellow them down.
Support her Child:  A child needs his mother's support for almost everything. A good mother will always be there to offer all the help, love and support to her child. Of course, parents support their children financially as much as they can but there are other needs that should not be neglected. A good mother will always be there to provide emotional support to the child like caressing her child to sleep, a kiss on an injury or a hug while crying and small love gestures that make her child feel good.
Help to Socialize:  Some children have less developed social skills and ability. They have difficulty communicating and mixing with other children. A good mother always reaches out for help and seeks appropriate playmates for the child. She can arrange a party at home for the children or structure fun activities for them where children enjoy playing and feel comfortable.
Take Responsibility:  Motherhood is a full time responsibility. A good mother celebrates motherhood with pride. She happily takes the responsibility of a child and never complaints about it. She cares and encourages the child all the time. She is always approachable when her child needs her.
Never Neglects them:  When a mother doesn't pay attention that the child seeks and their emotional needs are not met they tend to show discontent through their behavior and attitude. It is hard for children to accept the feeling of being ignored. They start behaving in an aggressive manner. A good mother always values them and appreciates them for their efforts, applauses them for even their smallest achievements and lets them know how special and important they are.
Understand the Child:  A good mother spends more time with her child and understands him/her well. She takes interest in her child's interest and encourages him/her to try new things. She knows their strengths and weaknesses and helps them overcome their weaknesses and develop their skills.
Get Involved:  A good mother thinks of new and innovative ideas to channelize her child's energy and participates whole-heartedly in their activities. She steps out for the outdoor games with children or takes them to the parks for playtime. She plans and challenges them with activities that best suit their potential.
Good Food:  Children are most of the time fussy eaters. A good mother always prepares new, healthy and tasty meals for her children and serves them with love.
The privilege of being a mother is only bestowed to women. A good mother is whole-heartedly active for the child all the time. There is no love in this world so pure, devoted, selfless, strong and lasting than mother's love. Mother is Godly figure for children. Children look up to their mothers for everything.
The role of mother is most important to shape the child's behaviour and code of conduct. A good mother teaches her children to deal with various situations in life. She sets a good example in front of her children by acting in the most positive and responsible manner.
Related Information: Mother's Day Essay
Essay on Mother
Speech on Mother's Day
Speech on Mother
Slogans on Mother's Day
Slogans on Mother
My Family Essay
Essay on My Father
Essay on My Father My Hero
Essay on Grandparents
Essay on I Love My Family
Essay on Importance of Family
What are Metallic and Nonmetallic Properties
What Is Sector Of A Circle
Essay on Indian Heritage for Students and Children
Essay on Gender Equality
Eassy on Good Habits
Essay – My Dream
Pencil: An Essay on Pencil
Short Essay on Pencil
Essay on Effects of Global Warming for Kids, Children and Students
Describe the importance of water in our lives in an essay
Essay on My Hobby for Students and Children
Essay About My Best Friend
Comments are closed.
Welcome, Login to your account.
Recover your password.
A password will be e-mailed to you.
24/7 writing help on your phone
To install StudyMoose App tap and then "Add to Home Screen"
Mother: The Most Important Person in My Life
Save to my list
Remove from my list
For me heroes really exist in reality. And for me my super hero is my mother. My mother actually is an ordinary woman. But for me she can do extra ordinary things. She is always there in times that I feel very hopeless, that's why I really love her. She brought me up with a strong faith and a power to face the toughest challenges in life. She is willing to help everyone's problems or misery without anything in return.
That's why I'm so very proud of her. For me she's the best mother in the whole world. She's talented, pretty and very hardworking.
My mother is the one who taught me how to write, read, and how to explore things in life. She provided me and my siblings the best educational opportunities that there could be. She has always pushed me to study very hard so that I can achieve my life's goal.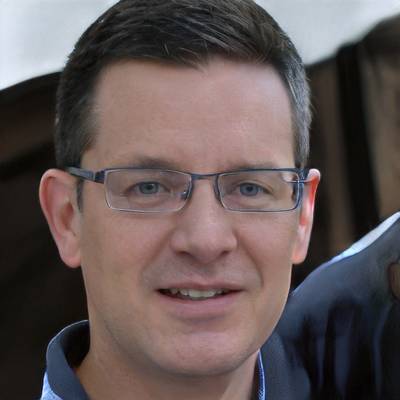 Proficient in: My Mother
" Professor Layton not only delivered me a superb paper he did it in no time and delivered it swiftly before the due date "
My mother is also the one who influenced me to have a decision in my life. My mother's perseverance has encouraged me to live the life of an authentic person. I and my family felt so blessed to have a mother like her. She is so very protective, supportive and very caring unlike to my father.
Even though she is always stressed doing the household chores she has always time to help us in our assignments, projects and all the things that we need her help. That s why I and my siblings really love her she's our living hero.
By clicking "Check Writers' Offers", you agree to our terms of service and privacy policy . We'll occasionally send you promo and account related email
You won't be charged yet!
For me having my mother is the luckiest thing that I had. Even though there is many times that we are having an argument. But it's not that really serious, because my mom is very understanding. She can understand my own feelings and she's not very strict unlike to my father. She loves cooking foods on her own, and making her own recipes.
She loves spending her time cleaning the house as always, reading books and teaching my little sister her lessons. If my mom was a food I can tell that she's the most special one. She's one of a kind and for me she's the most unique and delicious food that I've ever tasted. And if my mom was a student, she is the most talented and the brightest of all the students in class. That's why I'm so very proud of her. And if my mom was a warrior, she is the bravest and the strongest person that I've ever seen. But the truth is my mom was a simple human living in this world.
But for me she is the hero and the reason why I and my family keep living. I'm very thankful to God that he had given me my mother. Because the person who influences my life the most is my mother Even though sometimes she had our breakfast overcooked, we love eating the foods that she made. And even though she commits mistakes, the number of the mistakes that she did was nothing compare to the number of the times she help us to avoid to do mistakes. I admire my mother because she is a strong woman to have the courage to face our family difficulties in our everyday life, and also she always had a big heart in caring for others.
My mother has sacrificed so much just to raise us. She's not just a mother but for us she is a hero. A hero that is always there to help us in times that we feel so burdened and in times that we need her she is also always there to guide us through the right path. Pretty, supportive, protective, cheerful, brilliant, industrious, talented, understanding, amazing and unique these are just words how to describe my mother. But for me no words can tell how wonderful my mother is. That's why I'm very happy and contented to have a mother like her.
The most important in my life is my mother because she is really all I have, she is my motivation, and she helps me live through all my struggles. I wouldn't be able now to enjoy this minute of my life writing this essay without my mother. My mother has brought me to this wonderful world. For nine months she carried me, she felt very bad, but did not refuse, and gave birth to me. My mom is the most positive and important influence on my life. Another reason why my mother is the most important person in my life is because she is always with me, when I'm happy and when I'm sad. She helps me with hard problems in my life, and she is glad for some good things I do. She helped me from the first, day I was born. She fed me; she didn't sleep for many nights, only to make me comfortable.
She went for walks with me, and was always with me. From the first grade of my school, she helped me with my homework; she taught me how to behave. In addition, my mother is the most important person in my life because I am who I am, because of my mom. She always tries to make me a better person. From childhood, she bought a lot of books for me to read. She bought some intellectual games and that kind of stuff; I study hard to make her happy. I want her to be proud of me. I want her to feel, as I am the best child in the world, and as she is the best mom.
I do everything for that. I behave myself very good in school, I don't fight and I obey the rules. Unquestionably, my mother is the most important person in my life because she always supports me for my goals and ambitions, and that's the key in pursuing my dream. My mother the most important individual in my life in fact that even though how many times we fight, she always makes me feel that I am the best gift she ever received from God. If I would have a chance to be born again, I would have chosen to be again her child. Child of the most important person in my life.
Mother: The Most Important Person in My Life. (2017, Jan 10). Retrieved from http://studymoose.com/mother-the-most-important-person-in-my-life-essay
"Mother: The Most Important Person in My Life." StudyMoose , 10 Jan 2017, http://studymoose.com/mother-the-most-important-person-in-my-life-essay
StudyMoose. (2017). Mother: The Most Important Person in My Life . [Online]. Available at: http://studymoose.com/mother-the-most-important-person-in-my-life-essay [Accessed: 13 Mar. 2023]
"Mother: The Most Important Person in My Life." StudyMoose, Jan 10, 2017. Accessed March 13, 2023. http://studymoose.com/mother-the-most-important-person-in-my-life-essay
"Mother: The Most Important Person in My Life," StudyMoose , 10-Jan-2017. [Online]. Available: http://studymoose.com/mother-the-most-important-person-in-my-life-essay. [Accessed: 13-Mar-2023]
StudyMoose. (2017). Mother: The Most Important Person in My Life . [Online]. Available at: http://studymoose.com/mother-the-most-important-person-in-my-life-essay [Accessed: 13-Mar-2023]
My Mother, My Friend: The Most Important Person In My Life Pages: 3 (607 words)
An Analysis of My Mother as the Most Significant Person in My Life Pages: 2 (371 words)
The most important person in my life: my twin sister Pages: 2 (347 words)
The Most Important Person in My Life Pages: 2 (338 words)
The Person I Admire The Most and Why - My Mother Pages: 2 (548 words)
A Most Special Person in My Life Pages: 5 (1304 words)
The Most Influential Person in My Life Pages: 2 (458 words)
The Person Who Has Impacted My Life the Most Pages: 2 (303 words)
What Is More Important for a Person's Education: Things Learned in School or from Real Life Experiences? Pages: 2 (484 words)
The working Mother vs the Stay at home mother Pages: 3 (806 words)
👋 Hi! I'm your smart assistant Amy!
Don't know where to start? Type your requirements and I'll connect you to an academic expert within 3 minutes.

RESEARCH PAPERS AND ESSAYS
ESSAY TOPICS
PRESIDENTS OF THE UNITED STATES
Joseph Robinette Biden
Donald Trump
Barack Obama
States Ranked by Size & Population
States Ranked by Date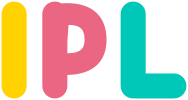 Characteristics Of My Mom Essay
Horace's argument essay on adversity.
In this quote from the roman poet Horace he claims that "adversity can elicit talents and prosperous circumstances can remain the same". Horace hits the target with this quote, because from personal experience when my grandfather passed away it brought out the toughest bond in our family and myself. Horace's assertions were also correct because when one is comfortable with themselves, or in a joyous lifestyle they tend to not change this, so everything is habitual throughout. Another way Horace's assertions were correct, because from my own observation of the world, and if adversity is present it develops a person's character in a negative or positive way.
Personal Narrative: How Weslaco Changed My Life
Weslaco is like my adopted mother. She gave my family and I a home when we were brought into the United States. I wish I could be like everyone else and say I was born here, however I was not. I was born in Mexico, the mother who couldn't give me the opportunities like Weslaco has given me. Through thick and thin, weslaco has always been there with me from the start. Not only was weslaco like an important person, but it was also the place where many significant events occurred that made the individual I am.
Personal Narrative: Growing Up In Port Arthur, Texas
Growing up in the small town of Port Arthur, Texas was very tough. The city's crime rates are higher than the percentage that chooses to attend a college or university. With all of the crime, poverty, and near death experiences, the city has made me into a stronger and more motivated person wanting to help the poor.
My Michigan Hero
"A hero is someone who gives his or her life to something bigger than oneself." Joseph Campbell wrote this about a hero.My hero is my mom Rena Zizelman,She is a little over five foot tall,she has shoulder lenght hair which is brown,and has blue eyes.My mom inspires to be i want to be because is too short.She is hero because she will tell you that everthing will be okay in the roughest times ,she will that shoulder to cry on when you need to.
Personal Narrative: Fatigue
Fatigue has manifested in both my mother and I, you can tell by just looking at us. I saw it in her eyes as she looked at me—but it was not really when she looked at me; rather, it was when she looked away. Her physical being was with me, but throughout the interview I wondered if her mind was elsewhere. The likelihood of her mind being elsewhere was rather high, given that we were discussing her lifelong battle with diabetes. Although my mother was diagnosed with diabetes during her pregnancy with me, according to her doctor, her body was extensively damaged from the years the diabetes went undetected.
My Michigan Hero Research Paper
My dad is my hero, because he cares for his family. First of all my father makes weekly calls to his family. He calls his family in Yemen every friday. Secondly, my dad helps his family. He gives his parents money, also he gives his sisters and brothers if they need. Thirdly,
Perspective Change: Dr. Martin Luther King Jr.
"Our loyalties must transcend our race, our tribe, our class, and our nation; and this means we must develop a world perspective." These are the words of the one and only Dr. Martin Luther King Jr., a distinguished leader in the African-American Civil Rights Movement. Perspective change is an important tool when speaking in regards to other people's feelings, and putting oneself in someone else's shoes can have a tremendous impact on his/her outlook. My perspective on my mom changed greatly when she and my dad went on vacation for a week and left my brother and me with our grandma.
Comparison And Contrast Perkins-Gough And Debroah
She has always fought for what she believes in. And she never gives up, no matter what comes her way. She is also a very fearless person, and she's showed that in multiple ways. I am also courageous. I will always fight for what I believe in, even if I'm wrong; and because I am very out spoken that has helped me too. I never give up, no matter how tough things will get. I am also very fearless, and the fact that I am very outspoken helps me. I will always stand my ground and I will never let anyone walk all over me. My mom and I are both courageous
Personal Narrative: My Trip To El Salvador
Going through every security checks and bag checks, I anxiously waited until it was my turn. There were thousands of people standing at the baggage claim waiting to claim their luggage and others were rushing to the gate to catch their flight. I happened to be one of those people. Sitting in the cold lounge, waiting for my flight to El Salvador to arrive, all I could think about was my mother's last words before she said goodbye.
Personal Narrative: Angie Jimenez's 'Bowl Of Sunshine'
Overall, my hero is the most dedicated and wise person that I know. Throughout any destruction in her life there is always success through her doing what is needed. My hero is strong by coming out of any problem with a smile of true happiness on her face. Spending a life with rejection and self-comfort, she seems to be the only person that is loving towards all whether they've done good or bad throughout their life. My hero will be there by my side in life no matter what life hits us
How My Mom Impacted My Life Essay
The way my mom raised me has made me the person I am today, so if I were to say she didn't impact my life I would be lying. The work values she instilled in me made me the hard worker I am, from my first job ever to all the hard work I am putting into my education now. I thank her so much for this because if I didn't have that in me I don't know where I would be today. She also raised me with a strong faith in
The Most Important Person In My Life
The Important people in your life can have a massive effect on your life and how you will live it. When I think of an important person in my life, my mind always wanders to my grandmother. She helps me and my family members whenever we need her. It could be a small favor like an extra couple dollars for lunch to a larger favor as in living with her for a couple years. My grandmother would also be my hero. She always does anything she can to ensure that I and everyone else in my family and her own friends are a safe and comfortable. She has also effected the way I have changed from the time I was a child to now. If she was not the person I know her to be then I guarentee that I would not be the same person I am today. When I was a child I did not care about the consistencies of things and now I understand that everything I do and change will end as something different. These are just a few reasons how my grandmother is not only the most important person in my life but also my hero and changed me to who I am today.
My Mother And Father Compare And Contrast Essay
Most people in the world are different in many ways. In fact, some people say no human being on earth has the same fingerprints. On a similar topic, my parents are different in many ways also. Although my mother and father are different in the ways they act, live life, and discipline children, I love them both.
My Mother Is A Hero Essay
A hero should be selfless, caring, and thoughtful. My mom always puts others before herself. When I was four years old, my parents got a divorce. From the age of four until the age of fifteen it was always just my mom and I. She always put me first. She worked hard to make sure I had everything I needed, even if that meant not buying something she wanted for herself. She allowed me to have endless opportunities throughout school and extracurricular activities. She enrolled me in gymnastics, dance, and basketball. She never missed a single one of my school activities or athletic events. She made sure I made it to everything I needed to be at and that I arrived on time. It was important to my
Descriptive Essay About My Mother
My mom, my sweet, gentle mom. My mom is like my sister, we love to talk
More about Characteristics Of My Mom Essay
Related topics.
Personal Essay: How My Mom Changed My Life
Show More This may sound a little clique but my other has been through hell and back to get me to where I am today. My mother has been the backbone that gets me through everything I go through in life. She is the most inspiring person to me because she is my number one support system, she takes care of me, and she encourage me to battle my obstacles. The most admirable person on this planet to me will forever and always be my mother. My mother has been through thick in thin in life to give my siblings and I a better life than she had. My mom name is Elna Jusma she was born and raised in Haiti where she also raised my siblings and I. Most people would call my mother 's life wasted or full of mistakes because of the decision she made at an early age. …show more content… No matter what I am battling in my life my mom always knows everything to say at the right time . The fact that she knows me better than I know myself and is willing to help me understand the importance of my decisions help make every decision I confront less stressful. For example, when it came to going to transition from high school to college it was a difficult time for me. I was stress with high school and understanding how life is going to change completely in a few months. Getting to graduated high school maybe just the beginning to everything that is yet to come. When you from a third world country, it is a dream come true to actually walk across that stage and get a diploma. Next for me was attending a university where I know I would not just be going because I was told but because I wanted to. Traditionally Haitian culture is really against their child leaving home at an early age. My mom knew I wanted to go to the traditional university where I can study at school, learn my routes on my own, and live on campus. This became hard for me because it was either follow tradition, go to a community college so I can stay home or pick the school that I wanted to go to since my freshmen year in high school. My mom wanted me to stay home as well but she knew I had much more potential at Jacksonville university than I did at Valencia college. After realizing that
Related Documents
Personal narrative: how graduation changed my life.
He has taught us a lot of skills and has been very supportive from the beginning. My parents have always made sure we knew that they were there for us no matter what. He, like my mom, advocated for me to go to the new high school for a year or two to try it out and see if I liked it. He knew in the long run that it would be good challenge for me, at the time I was delusional and was not aware of the benefits of this choice. Like any teenager, I didn 't want to go through with this, but I trusted my dad and ended up going to the school for the full four years.…
Personal Narrative: My Mom As A Role Model
The person who I look up to and call my role model is my mom. One of the most important roles that my mom plays in my life is that of teacher and counselor. My mom has always been there for me whether she is teaching me life lessons or supporting my goals. Whenever I am struggling I can always count on her to pick me back up. She motivates me to better myself in anyway she can, encouraging me to my potential.…
My Mom Influence
They have influenced me a lot to graduate college because they want me to be successful in the future. A specific teacher who has influenced me to go and graduate college has been Ms.Jessica. She has influenced me a lot in this dream because she has supported me the most throughout the school year in many ways. Some ways she has supported me has been through helping me when I've been struggling in my school work and also by teaching me that anything is possible if you set your mindset and time into it without any excuses. Also by knowing her story and what she's been through and was still able to go to college has inspired me to not give up because your struggles are what make you stronger mentally and physically.…
What Does My Mom Mean To Me
Mothers inspire children to achieve any goal placed on them; my mother is no exception. They are the foundation of the millions of children in the world, who look to find support in a being that we call, mom. Although the journey is not always perfect, I, like many other individuals, am forever grateful for the mother that raised me. When I was younger, I was bowlegged, my mother thought it was best to deal with the situation now, rather than live a difficult life full of ridicules and challenges. At the age of two, my mother made the hardest decision any mother could make; send their child away to deal with a medical situation.…
My Grandmother Is Important To My Life Essay
Maria had it a lot harder than her grandchild and children had. She went through a lot and become strong. She passes down her beliefs to her kids and now her oldest grandchild. My grandmother keeps me on my toes all the time. She wants me to grow into a successful woman who can take care of herself.…
My Sister, Grace: The Most Expectable Person In My Life
Maintaining my relationship with my sister has become one of my top priorities because I know I can always count on her. During the worst times in our lives, Grace and I have helped build each other back up. I have had many bad experiences, but I know with my sister by my side I can conquer…
My Heroes As A Role Model
Without her love for the both of us we would have been put in foster care. I look up to my mom because she's a great mother. She has always made sure my sister and I have had a roof over our heads, clothes on our backs, and food in our stomachs. I don't know what I would do without her. I've had some pretty rough times in my life and my mom has always made sure I got the help that I needed.…
Personal Essay On My Michigan Hero
Without my mom in my life, I wouldn't know what to do in certain situations. She is more like my best friend. She can always tell when there is something wrong and knows just the way to make everything better. My mom has taught me how to handle situations, educationally, and has also helped me focus on my future. She likes to check in with me and ask me thing like how school is going, what I am interested in, and if I need any help figuring things out.…
Roverle Inalvez: My Life Of My Family
Her remarkable focus and determination despite all the hardships she faced also inspire me because these are just some of the most important things my grandmother needed to overcome her challenges in life. Time management skills, focus and determination, are things I don't have quite just yet but I need them the most especially when I transition into college. Although these are self-taught skills and fundamentals, her story showed me how important these things are and how she was able to do it all despite…
My Role Model Essay
Thinking back when I was three years old I always looked up to my grandma and my mother these two woman are the most important role models in my life. They are the hero's that helped me get as far as I have gotten today. Without their knowledge and understanding I wouldn't be the person I am today. They inspired me to chase my dreams from me seeing them live out theirs. Growing up without a father all I had was these woman figures in my life and they have taught me how to be a better person and men then my dad could have ever taught me.…
Related Topics
High school
English-language films
Meaning of life
Ready To Get Started?
Create Flashcards
Mobile apps
Accessibility
Facebook
Twitter
Cookie Settings