Free law study resources
No notifications.
Consideration Law Essays
The essays below were written by students to help you with your own studies. If you are looking for help with your essay then we offer a comprehensive writing service provided by fully qualified academics in your field of study.
Consideration Law Essays & Related Services
Consideration law essays (page 1), doctrine of consideration.
Example essay. Last modified: 6th Oct 2021
As defined by Sir Frederick Pollock, consideration is an act or forbearance of one party, or the promise thereof, is the price for which the promise of the other is bought, and the promise thus given for value is enforceable....
Excuse Defences and Justification Defences
Example essay. Last modified: 27th Sep 2021
Legal defences fall into two categories, excuse defences and justification defences. This essay provides examples falling in to each category....
Consideration is an Essential Element for the Formation of a Contract
Example essay. Last modified: 19th Aug 2019
Consideration must be of value that can be objectively determined, but the courts have the consistently refuse to look at its adequacy. Further, th......
Consideration is One of the Three Main Building Blocks of a Contract
Example essay. Last modified: 16th Aug 2019
In Australia, the bargain theory of consideration prevails, where the act or forebearance of one party or promise thereof is the price for which a ......
Traditional Rules of Consideration
Consideration can be defined as something of value given by both parties to a contract that induces them to enter into the agreement to exchange mutual performances which is enforceable by law....
The Element of Consideration
The question addresses the element of consideration. Firstly, consideration is a vital component of a binding contract. Good consideration as decided in Currie v Misa (1875) is usually valuable in the eyes of law, by means of profit or benefit to one party,...
Consideration includes Bargain Exchange sSwapping
Example essay. Last modified: 15th Aug 2019
Learning Outcomes: To show an understanding of what constitutes a consideration. To be able to identify the factors affecting the court's ......
The Traditional Rules of Consideration
This essay will establish the traditional position by looking at case law such as Stilk v Myrick; Hartley v Ponsonby; Pinnels case and Foakes v Beer....
Good Consideration for a Fresh Promise
Example essay. Last modified: 12th Aug 2019
It will be highly inaccurate to state and conclude that the law has made it quite clear that the performance by contracting parties of their existing duties will not constitute good consideration for a fresh promise....
Outmoded or Even Redundant
To determine the relevance of consideration, we first need to understand the definition of consideration....
Consideration Is One Party Who Are Willing to Exchange Value for Value
Example essay. Last modified: 7th Aug 2019
The orthodox view is that, performance of an existing duty should not constitute consideration. Discuss...
Consideration Is an Act That Was Involved in the Formation of a Contract
Example essay. Last modified: 6th Aug 2019
A contract is forming by a few needed elements as is an offer, intension to create a legal relation, acceptance and consideration. Offer is the ......
Consideration is the Cornerstone of Legally Binding Contract
Example essay. Last modified: 22nd May 2019
Firstly, it is very important to identify the legal definition of consideration. Academic writers find it difficult to define the consideration. ......
A Support a Reciprocal Promise
In order for a promise by A support a reciprocal promise by B sufficient consideration must be established. According to Beaton v McDivitt,...
Search our Essays
Tip : If you can't find what you are looking for, try shortening your search phrase. E.g. "mens rea"
Related Services
Law services.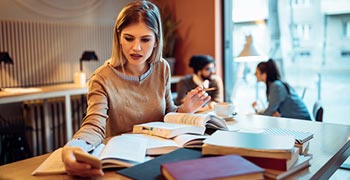 Law Essay Writing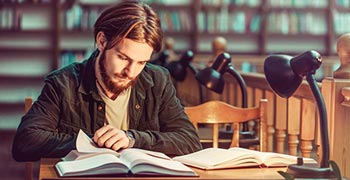 Law Assignment Writing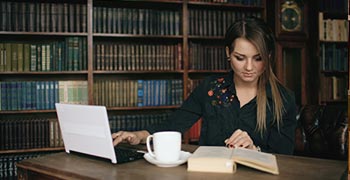 Law Dissertation Writing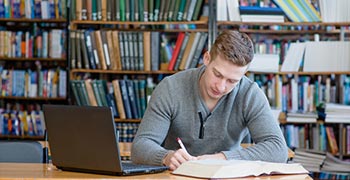 Dissertation Proposals
Search Support Articles
*You can also browse our support articles here >
Consideration of the Law of Contract Essay
The law of contracts deals with keep of promises; when agreements between two or more people form a contract that is legally enforceable. The parties to a contract have the rules to the contract (Dawson, 2011). Each party is expected to fulfill part of the contract, when not might cause damages to the other party. It is not always that promises are honored; the situation of the case determines whether the injured party is to be compensated for the damages or not (Sweeney, O'Reilly & Coleman, 2010). This paper analyzes different aspects of contract law using John and Chen's case study outlined in the appendixes.
We will write a custom Essay on Consideration of the Law of Contract specifically for you for only $11.00 $9.35/page
807 certified writers online
What arguments could Chen use to support his refusal to pay John more than the original agreed price?
For contact to be enforceable in court, the parties to the contract should accept to the term and requirements of the contact with no external influence from the other person. The promises to the contract and the considerations that the parties had considered when making the contract are important aspects to determine the way forward on a contract. Looking at the way and point of view that Chen accepted the $10,000 increase in labor cost, some undue influence from John can be seen. In the first, the time for the completion of the work had started coming to reach. On the second, John had threatened not to do the work if the cost was not increased. Looking at the two situations, Chen was under undue pressure (indirect) from John to accept the increase in labor cost. Although the conditions of the market were evident that labor costs had increased, John is likely to have used the weapon of knowing that Chen's family was nearing arrival thus used the force to force Chen to increase the prices (Carvan, 2005). Note the statement "Chen is anxious that the work be completed by the end of June so reluctantly agrees to the change," the statement shows that Chen accepted the contract not at free will but from the influence of John and the situation (Sieg, 2011).
When signing the contract, Chen was thinking that his family was using the house when they visit Chen, this is called consideration that made Chen not like to accept the increase in the labor cost. The fact that he accepted an increase in the price dismissed the original contract where the labor cost was $6000 to now of $10,000. For contact to be enforceable, each party must fulfill their part according to the requirements of the contract this is the reason for thinking if it was done. In this case, John failed to fulfill his share of the contact thus Chen has this as a basis of not paying the high labor cost, the case says "John builds the extension but does not finish it until the middle of July," looking at the considerations of the contract, Chen was keen on the timing of the extension and had made John aware of the same. With this in mind, Chen has the ability to refuse to pay for the extra labor cost (Tang, 2010).
Looking at the matter from a different perspective or to thinking another way, the reason why Chen accepted the increase in labor is in consideration of his family coming to visit him and probably the happiness they will get from the facility. This was however not fulfilled because of the negligence that John made. Under the duty of good faith, John would have considered the situation and ensured that the home is completed by end of June as they had agreed with Chen, this never happened (Whittaker, 2011).
Depending on the agreement for the $10,000, Chen can have an arguing point if the new contract was not written there or here; in the contracting law, a written contract cannot be nullified by a contact made by the word of mouth. If the parties never signed a new contract document, then Chen can still rely on the old document and enforce the costs that are documented therein (Deeksha, Elsje & Minette, 2009).
Looking at the fact of the case, Chen accepted the new deal as a consideration for the completion of the extension before his family jetted in the country. In the event that John had alerted him that the work would not be completed within the time framework, he probably would not have entered into the contract. The fact that John was a professional in construction and created an impression that despite delays in starting up the project, the project would still be completed in good time is the conduct of misrepresentation. John as a professional was at the upper hand to know that the house would not be completed within the time frame and advised Chen accordingly, however, he misguided him to sign the contract. With the basis, Chen has the legal baking not to pay the extra cost of labor (Randy, 2003).
What arguments could Chen use to support his claim for compensation?
The contact was to think of completing the premises so that Chen's family can come and stay there; the idea and the reason was the one that had made the contact last until the end of June. When Chen was accepting the conditions set out in the contract, his main thinking was the fact that his family will have a place to live in when they get into the country. John failed to honor his promise of finishing the work in the allocated time; it was him that had signed and accepted the contract for monetary consideration and promised to finish the work before Chen's family got into the country. John failed to do his promise; because of the dishonored promise, Chen had to incur some costs on hotel accommodation for his family totaling $1500 (Kendrick, 2005).
When looking at the case, had John finished the house within the allocated time as per the contract document, Chen would not have incurred the cost of hotel accommodation. It is true to say that it was because of John's failure to honor his promise that Chen incurred the cost. Thus Chen has the legal backing of demanding compensation damages incurred from John. In the two contracts, one thing remains constant the time for completion of the building was before the end of June, John actually in the second set of contact accepted the contact with an increased amount despite having spent some time before starting the work. All along it is evident that John knew that the extension was made in anticipation of Chen's family visit by June, however, he never made the effort of completing the work within the agreed framework (Riachards, 2005).
Another thinking that Chen can use to get payments is misrepresentation aspects of contract law; the fact that John was a professional in construction and created an impression that despite delays in starting up the project, the project would still be completed in good time is the conduct of misrepresentation (Lunenburg, 2011). John as a professional was at the upper hand to know that the house would not be completed within the time frame and advised Chen accordingly, however, he misguided him to sign the contract. It was through the misrepresentation that Chen accepted the contract that eventually lead him to suffer more damages of $!500 in hotel costs. From the start, John can be seen to have used his knowledge, professionalism and experience to misguide Chen into the contact and thus the much damage on Chen. Chen should thus seek compensation from John as the extra expense that he incurred on his family's stay in the hotel was incidental or as a result of misrepresentation by John (McKendrick, 2005).
What arguments could John use to support his claim to the $10,000 he wants Chen to pay?
John can argue that when the parties set for a price of $10,000, it was based on good faith and undertaking of the business environment of which the two parties seemed to understand well. The adjusted price nullified the previous contract that the two had thus the previous contract that called for payment of $6000 was not in existence. With the argument, the contract that the two parties were acting upon was the new $10000 labor cost contract.
John can think that the two parties accepted the changed terms thus Chen was under the obligation of honoring the new contract. The fact that Chen is refusing to pay for the agreed amount because the family got into the country before the extension was complete can be argued not to have been the main consideration that the two parties had considered when entering into the contract. John can argue that the contract was for the completion of the extension thus the fact that the completion date failed to adhere was secondary to the main consideration (Gillies, 2004).
The fact that Chen accepted the contract when fearing or shaking should not be taken as an undue influence from John, it was the situation and his timing that made him fear that the family will find the extension not completed as well. On the other hand, Chen was negligent in that if he had known that the family was coming that soon, he would have contracted for the extension early enough.
When another argument that John can use is the fact that when the second contact was made (the $10000), he had not started the work and had offered the chance to council the contract. At this point, he had not said he will do his work him to doing work but Chen accepted the increased labor cost (Fafinski & Emily, 2009).
However, as much as the house was not completed for the time of visit, the increase in the cost of labor was not to be for the fast completion; there was no matching to complete and pay. To increase the cost was because of increase in cost was from the increased labor cost thus it had no relationship with fast completion. When thinking in the other words, the amount was not to facilitate fast completion, however, it was part of the main contract which involved completion of the expansion. Chen was thus under good doing to make his promise alive and pay the increased cost.
Carvan, J. (2005). Understanding The Australian Legal System . (5th Ed.). Sydney, NSW: Law Book Company.
Dawson, F. (2011). CONTRACT AS ASSUMPTION AND CONSIDERATION THEORY: A REASSESSMENT OF WILLIAMS V ROFFEY BROS. Victoria University Of Wellington Law Review , 42 (1), 135-158.
Deeksha, B., Elsje, B.,& Minette, N.(2009). Student's guide to the law of contract . New York : Kluwer.
Fafinski, S.,& Emily F. (2009). Contract Law . London: Sage.
Gillies, P.,2004. Business law . Sydney: Federation Press.
Kendrick, E.,2005. Contract Law . Oxford: New Delhi: Oxford University Press.
Lunenburg, F. C. (2011). The Law of Contracts: What Constitutes a Contract?. FOCUS On Colleges, Universities & Schools , 6 (1), 1-4.
McKendrick, E. (2005). Contract Law – Text, Cases and Materials . Oxford: Oxford University Press.
Riachards, P.,2005. Law of contract. New York: Wiley.
Randy, E.(2003). Contracts . New York: Aspen Publishers.
Richardo, S., 2010. Contract Law Q&A 2005-2006 6/e. New Jersey : Wiley.
Sieg, J. J. (2011). TORT, NOT CONTRACT: AN ARGUMENT FOR REEVALUATING THE ECONOMIC LOSS RULE AND CLASSIFYING BUILDING DAMAGE AS "OTHER PROPERTY" WHEN IT IS CAUSED BY DEFECTIVE CONSTRUCTION MATERIALS. William & Mary Law Review , 53 (1), 275-303.
Sweeney, B., O'Reilly, J. And Coleman, A. (2010). Law In Commerce . 4th Ed. Chatswood: LexisNexis
Tang, Z. (2010). REVIEW ARTICLE PRIVATE INTERNATIONAL LAW IN CONSUMER CONTRACTS: A EUROPEAN PERSPECTIVE. Journal Of Private International Law , 6 (1), 225-248.
Whittaker, S. (2011). The Optional Instrument of European Contract Law and Freedom of Contract. European Review Of Contract Law , 7 (3), 371-398.
The case analyzed
John agrees to build an extension to Chen's house. At the time they enter the agreement, the price of building materials is increased week by week. John is reluctant to set a price for the work until he knows how much it is going to cost. Chen agrees in the contract that he will pay John "the purchase price of materials as at the date of completion plus $6000 for labor". The parties also agree that the work must be completed by the end of June, as Chen's family is coming to visit him at that time. Before the work begins, there is an unexpected increase in labor costs and an equally unexpected drop in the price of building materials. John tells Chen that he will need to increase the labor component to $10,000 or not do the job at all. Chen is anxious that the work be completed by the end of June so reluctantly agrees to the change. John builds the extension but does not finish it until the middle of July. Because of this, Chen had to pay for his family to stay in a hotel for three weeks at a total cost of $1500. Chen is now refusing to pay John more than the price of materials plus $6000 for labor. In addition, he wants John to compensate him for the money he had to pay for the hotel.:
Need a custom Essay sample written from scratch by professional specifically for you?
Chicago (N-B)
Chicago (A-D)
IvyPanda. (2022, April 27). Consideration of the Law of Contract. https://ivypanda.com/essays/consideration-of-the-law-of-contract/
IvyPanda. (2022, April 27). Consideration of the Law of Contract. Retrieved from https://ivypanda.com/essays/consideration-of-the-law-of-contract/
"Consideration of the Law of Contract." IvyPanda , 27 Apr. 2022, ivypanda.com/essays/consideration-of-the-law-of-contract/.
1. IvyPanda . "Consideration of the Law of Contract." April 27, 2022. https://ivypanda.com/essays/consideration-of-the-law-of-contract/.
Bibliography
IvyPanda . "Consideration of the Law of Contract." April 27, 2022. https://ivypanda.com/essays/consideration-of-the-law-of-contract/.
IvyPanda . 2022. "Consideration of the Law of Contract." April 27, 2022. https://ivypanda.com/essays/consideration-of-the-law-of-contract/.
IvyPanda . (2022) 'Consideration of the Law of Contract'. 27 April.
Misrepresentation Under Contract Law
UAE and UK Contract Law: Misrepresentation and Duress
Laws Relating to Mistake and Misrepresentation in Contract Situation
Kevin Chen, a Racer from Sepang, Malaysia
Kevin Chen at the Sepang International Circuit
Kevin Chen's Debut at the Sentul Circuit
Movie "Please, Vote for Me" by Weijun Chen
Media Misrepresentation
The Battle of Iwo Jima: Peter Chen and Cyril O'Brien Points of View
"Final Exam: A Surgeon's Reflections on Mortality" by P. Chen
Recruiting and Social Networking
The Emergence of Human Resource Information Systems
Dodd Frank Bill and Its Implications on Derivatives and Financial Risk Management
The European Company Statute (ECS)
The Legal System and the Legal Forms of Business
The Essay Writing Experts US Essay Experts
Disclaimer: This is an example of a student written essay. Click here for sample essays written by our professional writers.
View full disclaimer
Information contained within this essay does not constitute legal advice or guidance and is intended for educational purposes only.
Example Contract Law Cases - What is Contract Law?
Reference this
What is Contract Law?
If you need assistance with writing your essay, our professional essay writing service is here to help!
Where is Contract Law used today?
Public Transport – every ticket bought on a bus train or on the underground forms a contract. This is a contract of services and the majority of terms will be implied rather than express. If one was to state the whole list of terms on the back of a ticket as to the obligations of the provider of the transport to the customer, it would result in a piece of paper resembling an instruction sheet from Ikea rather than a ticket.
Employment – every employee must have a contract of employment with their employer. While it is a fact that some employers have not bothered with the formality of drafting a document setting out the rights and expectations of both parties, the Employment Rights Act 1996 will infer a number of basic rights for the employee in any event. The offer and acceptance of taking a new job is a given, as is the consideration (days work for a days pay). The intention is not necessarily so obvious but the relationship the contract creates leaves no room for discussion as to its formality in a legal sense.
Any purchase of goods or services – while this is dealt with in more detail below, the sale of goods or services is the most basic form of contract. While we may not appreciate the scope of the law and its impact upon a basic purchase of e.g. a new car, the terms and conditions of sale, the various pieces of legislation importing terms and the case law stretching back more than 100 years on similar issues all have a bearing upon a customers (and suppliers) rights and obligations. It is of course rare for anyone to be made aware of all the terms in existence and the "small print" usually covers most things of relevance.
Buying a house – most people who have become involved in the conveyancing process will recall the stress of waiting for the solicitor to confirm that they have "exchanged contracts". While the ownership of a property in England & Wales can only pass by way of deed, the contract is pivotal. The contract will set out the terms of sale, including the price, items of furniture and fixtures that are being left behind and the date of completion. Once the purchase is completed and the monies paid, any issue that may be taken between the parties will have to be raised as a breach of contract. While in the majority of cases the axiom "Caveat Emptor" (buyer beware) will apply, the specific terms of the contract must still be fulfilled and depending upon the severity of extent of the breach, this will dictate the appropriate remedy available.
Contract Law Cases - Examples
Carlill v. carbolic smoke ball co (1893) 1 qb 256 (ca).
Our academic experts are ready and waiting to assist with any writing project you may have. From simple essay plans, through to full dissertations, you can guarantee we have a service perfectly matched to your needs.
Coward v. Motor Insurers' Bureau (1963) 1 QB 259 (CA)
Olley v. marlborough court ltd (1949) 1 k.b. 532, adams v. lindsell (1818) 1 b. & ald. 681, cite this work.
To export a reference to this article please select a referencing stye below:
Related Services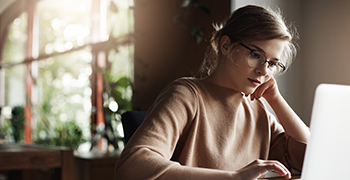 Essay Writing Service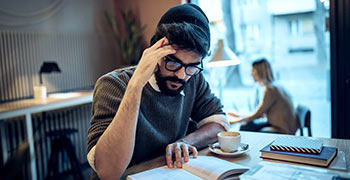 Dissertation Writing Service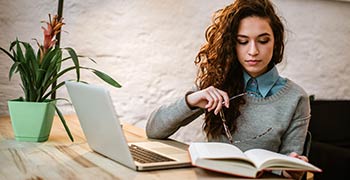 Assignment Writing Service
DMCA / Removal Request
If you are the original writer of this essay and no longer wish to have your work published on UKEssays.com then please:
Our academic writing and marking services can help you!
Find out more about our Essay Writing Service
Undergraduate 2:2
7 day delivery
Marking Service
Samples of our Service
Full Service Portfolio
Related Lectures
Study for free with our range of university lectures!
Contract Law Lectures
Criminal Law Lectures
Land Law Lectures
Public Law Lectures
Tort Law Lectures
All Available Lectures

Freelance Writing Jobs
Looking for a flexible role? Do you have a 2:1 degree or higher?
Study Resources
Free resources to assist you with your university studies!
More Law Resources at LawTeacher.net
Law Lecture Notes
How to Write an Essay
Essay Buyers Guide
Referencing Tools
Essay Writing Guides
Masters Writing Guides
Search Support Articles
*You can also browse our support articles here >
Change Region / Country
Here you can choose which regional hub you wish to view, providing you with the most relevant information we have for your specific region. If your specific country is not listed, please select the UK version of the site, as this is best suited to international visitors.
United Kingdom
United States
United Arab Emirates
Saudi Arabia
Contract Law Essay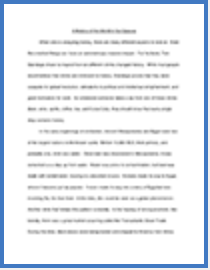 Contract Law
offer, acceptance, and consideration will not guarantee a legally enforceable contract". Discuss. A contract is an agreement which normally consists of an 'offer ' and an 'acceptance ' and involves the 'meeting of the minds ' or consensus between two or more parties with the intention to create a legally enforceable binding contract. Therefore in this essay, the four core elements needed for the formation of a contract such as offer, acceptance, and consideration and intention to create legal relations
Contract Law : Contract Laws
Elizabeth Richardson Professor Harris Business Law April 29, 2015 Contract Law Contracts are in every aspect of life. From buying a car to being employed, contracts govern all areas of life. By definition, a contract is "an agreement creating obligations enforceable by law" (Cornell University Law School). "A contract in its most basic definition is nothing more than a legally enforceable promise" (National Paralegal College). That means that any contract that is made legally, which will be discussed
The Contract Law Of Contract
Form of law that rules oral and written agreements attendant with exchange of goods and services money and properties. It includes topics such as the nature of contractual obligation limitation of actions - freedom of contract - privacy of contract - termination of contract and convers also agency relationship commercial paper and contract of employment, if you are employed you'll no doubt have a contract when you buy house insurance or but the house itself there will be a contract even buying half
Contract is an agreement between two or more competent parties in which an offer is made and accepted, and each party benefits. No contract can come into being unless the following features exist: an actual offer, an acceptance, consideration (this means that each party will contribute something of a material value to the bargain) and an intention to create legal relations. The agreement can be formal, informal, written, or just plain understood. (a) For a contract to exist the offer must be made
Introduction For parties to be bound by an agreement, it must first be determined if a prima facie valid and enforceable contract exists. A contract can be defined as an agreement containing promises made between two or more parties with the intention of creating certain legal rights and obligations and enforceable in a court of law [1]. For a legally binding contract to exist the following elements must be satisfied: 1. An offer must exist 2. The offer must be accepted 3
Contract Law For The English Law
Contract Law What is a contract? There is no exact definition of a contract stated in the English law, but a contract simply occurs when two or more people comes to an agreement, under the law, to refrain or to do something having a legal relations and not just an exchange of mutual promises. In common English law, there are 3 essential points in order to create a contract, which is, the agreement, contractual intention, and consideration in both parties. Typically, an agreement can happen when
"The parties to an executory contract are often faced, in the course of carrying it out, with a turn of events which they did not at all anticipate – a wholly abnormal rise or fall in prices, a sudden depreciation of currency, an unexpected obstacle to the execution, or the like. Yet this does not in itself affect the bargain which they have made…" (per Lord Simon in British Movietonews Ltd. v. London and District Cinemas [1952] A.C. 166 at 185). Discuss this dictum and explain the respects in
Contract Principles Of Contract Law Principles
does not know whether he is in a contract with C for these items and is trying to scrutinise if he is entitled to these items. To discover whether there is a valid contract and whether B is able to sue C for breach of any existing contract, facts of the problem must be identified, then laws that are relevant to this case must be deliberated on the basis of contract law principles. Once investigations are completed and if a contract discovered, the terms of this contract must be outlined. B will be then
Contract Law Introduction In the following case note I will examine the High Court case; Smart Telecom Plc. V Radio Teilefis Eireann & Glanbia Plc. [2006] IEHC 176. The essence of this case is one involving a request for tenders put forward by RTE for sponsorship and the subsequent refusal of Smart Telecom's referential bid thereto. The questions raised were (1) whether referential bidding was a permissible term of RTE's offer and (2) if not, were they were obliged to re-tender the contract
The And Of Contract Law
There can be multiple advice offered to Aaron based on this problem in regard to Contract Law. Some of the prominent topics that arise include the intention to create legal relations and capacity, along with offer and acceptance. Of course there are other topics which need to be mentioned, such as consideration and freedom of contract, which correspond to the situation at hand but are minor in this context. There are numerous cases that relate to Aaron's situation which can shed some information
Part 1 A contract is an agreement between two or more parties, which can be legally enforceable. A contract maybe written or oral, although an oral agreement can be difficult to prove in court. In order for a contract to exist it must include four elements, that being offer, acceptance, intention and consideration. (Sweeney & O'Reilly 2007 pg 160). A contract only exists when an offer has been accepted, an offer has the intention to be legally binding and the willingness to contract on certain conditions
law of contract
Contracts Summary DAMAGES – REMEDIES FOR BREACH OF CONTRACT THE INTERESTS PROTECTED Fuller and Perdue, "The Reliance Interest in Contract Damages" There are three principle purposes in awarding contract damages: restitution interest – object is the prevention of unjust enrichment by the defaulting promisor at the expense of the promisee reliance interest – object is to put the plaintiff in a good position as he was before the promise was made expectation interest – object is to put the
M1 contract law
whether a valid contract was formed and who it was formed with. As Rick's girlfriend didn't buy the laptop and is under the age of 18 she wouldn't be able to return the laptop as there has been no contract formed with her. However we can assume that her boyfriend is over the age of 18 and as he bought the laptop this means the contract was formed with Rick instead of Rick's girlfriend. The type of contract that was formed with Rick was a standard form contract this is a type of a contract is a legally
Contract & Agency Law
elements of a contract. Consideration is something of value in a contract or agreement between two parties. Both parties must be providing something of value to the other party. It is an act or promise to do (or not to do) something in return for value and the value given is enforceable. All the law need is 'valuable consideration '. For example, if Jack has offered to pay S$10 for a hammer worth S$100, that is considered valuable consideration. There are three types of consideration in law: executory
Contract Law : The Contract Essay
Contract Law: Contract comes in a distinctive way like shapes & sizes or bond needs to set up by an individual who is making the agreement and should be recognized by the person who is marking the agreement and he/she needs to verify that a person who signed the agreement fulfills the conditions. It can isolate into two sorts, which are lawful or unlawful & oral or reported. In like manner law legitimate frameworks, an agreement (or casually known as an assertion in a few words) is an understanding
Business Law Assignment; Mistake in contract law, is a factual misunderstanding that may lead to a failure of a meeting of the minds. Unilateral mistake is mean that is only one party is mistaken, but the other party knows, or ought reasonably to be aware of the mistake. Contract may be void or voidable. Void is a contract that is no legal effect. While, voidable is an agreement that may be affirmed or rejected at the option of one of the party. The reason why Lord Denning took the view that these
Law of Contract
contract but do not appear to be a relevant issue here. While it is possible for offers to be "made to the world"1, K 's advertisement is an "invitation to treat"2. It cannot be construed as an offer as it shows no intention on K 's part to be bound to its terms, in contrast to the wording of the advertisement in Carlill v Carbolic Smoke Ba// Co3. Thus A 's letter to K dated 21 April is the first possibility of an offer. However the terms of this letter are too vague to be construed as an offer
The Law of Contract
Law of Contract The word "Contract" means a legally binding exchange of agreement or promises between two parties which the law can enforce. Contract law is originated from the Latin phrase know as "pacta sunt servanda" means promises has to be kept. Any kind of violation of any kind of contract is fully recognized by any law of the land and the result of such violation can be provided. In general life, almost every citizen makes contract everyday. For example, when purchasing a house, written contract
Law 421 Contracts
Contracts Contracts are an important part of everyday life. They are an essential part of business. As a student of a business law class, I will discuss in this paper several aspects of contracts. This paper will give a definition of a contract and the essential elements necessary to form a valid contract. It will briefly discuss breach of contract and the difference between a material breach and a nonmaterial breach of contract. Examples of legal and equitable remedies available for breach
Contract Law Regarding Sales Transaction
In contract law concerning sales transaction, a Right to Cover is a remedy that is available to a buyer under Article 2 of the Uniform Commercial Code (UCC), which governs the sales of goods. The UCC states a buyer may use a cover as a protection in an action of a breach in a sales contract. The buyer, in good faith, would purchase substitute goods when the seller violated the contract and fail to deliver the goods the buyer has asked for. The buyer can recover from the seller the difference of the
Popular Topics
Controversial Issue Essay
Cool Hand Luke Essay
Cooperative Learning Essay
Essay on Copyright
Coquette Essay
Coral Reefs Essay
Corinthians Essay
Cormac Mccarthy Essay
Accounting & Finance
Business, Companies and Organisation, Activity
Case Studies
Economy & Economics
Marketing and Markets
People in Business
Food Technology
Resistant Materials
Systems and Control
An Inspector Calls
Directing Macbeth
Other Plays
Other Shakespeare Plays
Personal Performances
Reviews of Personal Performances
Blood Brothers
Death of a Salesman
Human Geography
Physical Geography
Child Development
Health and Social Care
History Projects
Britain 1905-1951
Germany 1918-1939
International relations 1900-1939
International relations 1945-1991
Northern Ireland 1965-85
Russia, USSR 1905-1941
USA 1919-1941
USA 1941-80
Vietnam 1954-1975
Communications
ICT Systems and Application
Legislation & The Legal Framework
Consecutive Numbers
Emma's Dilemma
Gradient Function
Miscellaneous
Number Stairs, Grids and Sequences
Pay Phone Problem
Phi Function
Bad Tomatoes
Comparing length of words in newspapers
Gary's (and other) Car Sales
Height and Weight of Pupils and other Mayfield High School investigations
IQ Correlation
Sliding Puzzle
Beyond Pythagoras
Fencing Problem
Hidden Faces and Cubes
Open Box Problem
Pythagorean Triples
Audience and Production Analysis
Anatomy and Physiology
Exercise and Training
Safety Aspects and Risk Assessment
Existence of God
Discipleship
Abortion and other medical issues
Capital Punishment
Charities, Poverty and Development
Family, Marriage and Divorce
Morality of War
Places of Worship
Prejudice and Discrimination
Religion in the Media
Work experience reports
Chinua Achebe: Vultures
Comparing poems
Grace Nichols: Hurricane Hits England
Imtiaz Dharker: Blessing
John Agard: Half-Caste
Lawrence Ferlinghetti: Two Scavengers in a Truck, Two Beautiful People in a Mercedes
Moniza Alvi: Presents from my Aunts in Pakistan
Other Poets
Sujata Bhatt: from Search For My Tongue
Tatamkhulu Afrika: Nothings Changed
Tom Leonard: from Unrelated Incidents
Writing to Argue, Persuade and Advise
Writing to Inform, Explain and Describe
Alan Ayckbourn
Alan Bennet
Arthur Miller
Brian Friel
Harold Brighouse
Henrik Ibsen
J.B. Priestley
Oscar Wilde
Other Authors
Shelagh Delaney
A Streetcar Named Desire
Other titles
The Glass Menagerie
A Midsummer Night's Dream
Antony & Cleopatra
The Tempest
Richard III
Taming of the Shrew
Titus Andronicus
Julius Caesar
Romeo and Juliet
The Merchant of Venice
The Winters Tale
Twelfth Night
Measure For Measure
Much Ado About Nothing
Educating Rita
Our Day Out
Shirley Valentine
Carol Ann Duffy
Dylan Thomas
John Betjeman
Philip Larkin
Seamus Heaney
Sylvia Plath
U A Fanthorpe
Wilfred Owen
Love Poetry
Comparisons
Pre and Post 1914 Comparison
Andrew Marvell
Geoffrey Chaucer
Percy Shelley
Robert Browning
Shakespeare's Sonnets
Thomas Hardy
William Blake
William Wordsworth
Albert Camus
Aldous Huxley
Alice Walker
Barry Hines
Bram Stoker
Bronte Sisters
A Christmas Carol
A Tale of Two Cities
Bleak House
David Copperfield
Great Expectations
Nicholas Nickleby
Oliver Twist
The Signalman
Charlotte Bronte
David Guterson
DH Lawrence
Edgar Allan Poe
Emily Bronte
F. Scott Fitzgerald
George Eliot
Animal Farm
J.D. Salinger
Jane Austen
John Steinbeck
Jonathan Swift
Joseph Conrad
JRR Tolkien
Margaret Atwood
Mary Shelley
Mildred Taylor
Robert Louis Stevenson
Far From the Madding Crowd
Other Titles
Tess of the d'Urbervilles
The Mayor of Casterbridge
William Golding
Arthur Conan Doyle
Green Plants as Organisms
Humans as Organisms
Life Processes & Cells
Living Things in their Environment
Variation and Inheritance
Aqueous Chemistry
Changing Materials - The Earth and its Atmosphere
Classifying Materials
Organic Chemistry
Patterns of Behaviour
Electricity and Magnetism
Forces and Motion
Radioactivity
The Earth and Beyond
Anthropology
Business Studies
Group 4 Projects
Theory of Knowledge
World Literature
Restore Misc
Architecture
Applied Biology
Cell Biology
Developmental & Reproductive Biology
Marine & Freshwater Biology
Microbiology
Clinical Psychology
Cognitive Psychology
Developmental Psychology
Psychometrics
Social Psychology
Sports Science
Applied Economics
Economic Systems
Macroeconomics
Microeconomics
Political & International Economics
Human Resource Management
Management Studies
Tourism, Transport & Travel
Fine Art, Design Studies, Art History, Crafts
Engineering
Other Languages
Ancient History
Byzantine History
Medieval History
Philosophy and Theology
Christianity
Other Religion
Commercial Law
Contract Law
Criminal law
Employment Law
English Legal System
Environmental Law
Equity & Trust Law
European Union Law
Human Rights Law
Insolvency Law
Intellectual Property Law
International Law
Jurisprudence
Law of Evidence
Medical Law
Other Jurisdictions
Classical Studies
Argumentative or Persuasive Essays
Creative Writing
Other Play Writes
Harold Pinter
Tennessee Williams
Old English
A Midsummer Nights Dream
As You Like It
The Merchant Of Venice
The Taming of the Shrew
Literary Criticism
Shakespeare
Charles Dickens
Lewis Carrol
George Orwell
James Joyce
Kate Chopin
J.K. Rowling
Renaissance
Electronic Media Studies
Film Studies
Paper-based media studies
Television & Radio Studies
Computer Science
Information Systems
Software Engineering
Mathematics
Anatomy & Physiology
Behavioural Science
Clinical Medicine
Problem Based Learning cases
Environmental & Physical Geography
Environmental Sciences
Criminology
Human & Social Geography
International Politics
International Relations
Political Systems
Political Theories
UK Government & Parliamentary Studies
Applied Sociology
Gender Studies
Political & Economic Sociology
Religion in Society
Social Theory
Social Work
Pharmacology
Case Studies and Analysis
Marketing & Research
People & Operations Management
Accounting & Financial Management
ICT in Business
Structures, Objectives & External Influences
Design and Technology
Theatre Studies
Markets & Managing the Economy
UK, European & Global Economics
Environmental Management
Global Interdependence & Economic Transition
Population & Settlement
Production - Location & Change
Atmosphere & Weathering
Coastal Landforms
Hazardous Environments
Hydrology & Fluvial Geomorphology
Rocks & Weathering
History of the USA, 1840-1968
Modern European History, 1789-1945
British History: Monarchy & Politics
International History, 1945-1991
Other Historical Periods
Information Systems and Communication
Management & Manipulation of Information
Policy, Strategy & Systems
Criminal Law
Law of Contract
Law of Tort
Legal personnel
Machinery of Justice
Sources of Law
Core & Pure Mathematics
Decision Mathematics
Probability & Statistics
Advertisements
Newspapers & Magazines
Acquiring, Developing & Performance Skill
Contemporary Studies
European Union
Middle east
Political Philosophy
Pressure Groups
Trade Unions
United Kingdom
United States
Physiological Psychology
The Psychology of Individual Differences
Practical Questions
Crime & Deviance
Family & Marriage
Sociological Differentiation & Stratification
Work & Leisure
Art & Design
General Studies
Composition
Language: Context, Genre & Frameworks
Other Criticism & Comparison
War Synoptic Paper
JB Priestley
Other works
The Importance of Being Earnest
A Street Car Named Desire
Glass Menagerie
Willy Russell
Christopher Marlowe
John Webster
Other Playwrights
Antony and Cleopatra
Measure for Measure
Romeo & Juliet
The Winter's Tale
Alfred Lord Tennyson
Robert Frost
Simon Armitage
Comparative Essays
Angela Carter
Anthony Burgess
Ernest Hemingway
Joseph Heller
The Handmaid's Tale
Fyodor Dostoevsky
Mary Shelly
Energy, Respiration & the Environment
Genetics, Evolution & Biodiversity
Exchange, Transport & Reproduction
Molecules & Cells
Inorganic Chemistry
Physical Chemistry
Electrical & Thermal Physics
Fields & Forces
Mechanics & Radioactivity
Microscopes & Lenses
Modern Physics
Waves & Cosmology
Study Guides
Meet the Team
University Degree
Consideration Essay
In the Oxford Dictionary of Law, consideration is defined as 'An act, forbearance, or promise by one party to a contract that constitutes the price for which he buys the promise of the other. Consideration is essential to the validity of any contract other than one made by deed. Without consideration an agreement not made by deed is not binding; it is a nudum pactum (naked agreement), governed by the maxim ex nudo pacto non oritur action (a right of action does not arise out of a naked agreement).' Without consideration, it is very hard to prove that a contract has been form, as it is an important element. In the English Legal System requires that a promise must be legally binding. Whether this must be either contained in a deed, or a simple contract, consideration must have been given in order for a contract to be valid.
The doctrine of consideration has developed over many centuries. Originally the doctrine of consideration was only based on a moral obligation. This theory can be seen in the case of Stone v. Withpool (1588), where the judge said, "every consideration that doth charge the defendant in an assumpsit must be to the benefit of the defendant or charge of the plaintiff, and no case can be put out of this rule." However in the Eighteenth Century, Lord Mansfield took an open-minded attitude towards the topic of consideration as an essential requirement. In the case of Rann v Hughes (1778), he 'argued that a previous moral obligation was sufficient consideration for a future gratuitous promise.' Then, in the case of Hawkes v. Saunders (1782), Lord Mansfield said, "when a man is under a moral obligation, which no court of Law or Equity can enforce, and promises, the honesty and rectitude of the thing is consideration… The ties of conscience upon an uptight mind are a sufficient consideration." Things really developed in the Nineteenth Century, in the case of Eastwood v Kenyon (1840), where the moral obligation caused the promise to be insufficient. Later the idea of detriment and benefit and was drawn into the doctrine, along with the idea of consideration being something of value in the judgment of the law, in the mid- nineteenth century. This final doctrine of consideration was described in Thomas v Thomas (1842), "Consideration means something which is of some value in the eye of the law, moving from the plaintiff; it may be some detriment to the plaintiff or some benefit to the defendant, but at all events it must be moving from the plaintiff."
This is a preview of the whole essay
In order for a contract to be legally binding, there must be offer and acceptance, intention to create legal relation and consideration, which is a major element which the courts have to consider. On the other hand however, in family and social arrangements, it is not uncommon for people to make promises seeking nothing in return- so it is called gratuitous promises. 'The doctrine of consideration seems to mean that gratuitous promises are not enforceable unless they are made by deed.' This means that the law will enforce bargains not promises, because there are certain elements which are part of consideration in order for it to be sufficient consideration. There must be some sort of exchange, where there is benefit and detriment on from the plaintiff and defendant, as seen in Currie v. Misa (1875), where the Judge said, "A valuable consideration, in the sense of the law, may consist either in some right, interest, profit or benefit accruing to one party or some forbearance, detriment, loss or responsibility, given, suffered or undertaken by the other." The exchange must have a value in the eyes of the law, which is either trivial or nominal consideration. Trivial consideration is seen in the case of Thomas v. Thomas (1842), where the courts decided that a promise of a gift can be rendered enforceable and courts may be able to discover consideration in an essentially gratuitous situation. An example of nominal value can be seen in the case of Chappel v. Nestle (1960), where it was found that chocolate wrappers were acceptable values of consideration. The judge in this case said, "A contracting party can stipulate for what consideration he chooses. A peppercorn does not cease to be good consideration if it is established that the promisee does not like pepper and will throw away the corn." This case illustrates one of the important rules of consideration, where it must be sufficient but need not be adequate.
There are some stipulations about consideration. One is that past consideration is not good consideration. This is because the notion of contract as a bargain means that consideration must be generally requested at the time of the disputed promise. In the case of re McArdle (1951), because the family signed a document saying, "In consideration of your carrying out…" consideration was found to be past. The only exception to this rule is when an act is done at the promisor's request or when a promise to pay a pre-existing debt or obligation is enforceable. When a promisee would be bound by law to do something, (for example, wear a seatbelt when driving), would mean this would be insufficient consideration. In Hamer v. Sidway (1891), it was found that there was sufficient consideration, because the nephew wasn't bound by law not to drink or smoke, it was his own right. If someone is under a public duty to do a particular task, then agreeing to do that task is not sufficient consideration for a contract. However, if someone exceeds their public duty, then this may be valid consideration , as seen in the case of Glassbrooke Bros v Glamorgan County Council (1925). Finally, the doctrine of privity of contract means that Judges will only consider who the parties to the agreement are and whether they have provided consideration. It was said by Lord Haldane in 1915, that "certain principles are fundamental. One is that only a person who is a party to a contract can sue on it…A second principle is that, if a person with whom a contract not under seal has been made is to be able to enforce it, consideration must or to some other person at the promisor's request… A third proposition is that a principal not named in the contract may sue upon it if the promise really contracted as his agent. But again, in order to entitle him to sue, he must have given consideration either personally or through the promise, acting as his agent in giving it."
Consideration is a useful doctrine for Judges to determining whether promises are enforceable. Consideration provides a vital element for a contract, in order for it to be enforceable. Normally the rules of consideration are called the badge of enforceability because 'under classical contract theory, consideration is required for a contract to be enforceable.'
There have been many criticisms over the years about the doctrine of consideration, by Judges and professors. One criticism is that the doctrine is too narrow and fails to give effect to the promised that ought to have legal effect. It has also been said that the doctrine has become extremely technical. As it the doctrine is divorced from commercial reality, the law does not look in the adequacy. Many have argued that the doctrine is too old fashioned and it is difficult to reconcile the doctrine with modern contract law, which asks the question if the promise is based on the will of the parties, why insist on consideration? Lord Goff once said, "our law of contract is widely seen as deficient in the sense that it is perceived to be to be hampered by the presence of an unnecessary doctrine of consideration."
Many judges and professors have given their opinion on the future of the doctrine of consideration and therefore generated controversy about the desirability of consideration as the chief criterion of enforceability. Chen-Wishart explains in her book that there are four alternatives for the doctrine. The first is to replace consideration with the test of intention to bound, in which promises are unenforceable in a contract. The second is to replace consideration in modifications with the test of intention to be bound. The third is where 'consideration' means a good reason for enforcement. This means that the concept of consideration will include reliance, unjust enrichment and other good reasons, e.g. serious promises. The final alternative is to retain bargain promises in consideration but give recognition to non-contractual sources of liability remedies where it is appropriate. However, if consideration was not the chief criterion of enforceability it would be much easier for a contract to be class as legally binding. Chen-Wishart argues that 'intention to create' and 'duress' would work much better as guidance on enforceability. If this was put into practice, there would be no would for consideration, meaning that its history and related case law would become invalid. Therefore, consideration is only part of contract law, which is important, but not the chief criterion of enforceability of promises.
Word Count: 1500
The Oxford Dictionary of Law , pg 106
Stone v Withpool (1588)
George Applebey, Contract Law (2001), pg 96
Hawkes v Saunders [1782] 1 Coup 289, 98 E.R. 1091
Thomas v Thomas [1842] 2 QB 851
H G Beale, W D Bishop & M P Furmston, Contract Cases and Materials (4 th edn), pg 104
Currie v Misa [1875] LR 10 Exch 153, 162
Chappel v Nestle [1960] AC 87
Re McArdle [1951] Ch 669, [1951] 1 All E.R. 905, [1951] WN 211
http://en.wikipedia.org/wiki/Consideration
www.lawteacher.net/Contract/Agreement/Consideration%20Lecture.htm
Dunlop v Selfridge [1915] AC 847
White and another v Jones and others , House of Lords [1995] 2 AC
Chen-Wishart, Contract Law , pg 161
Chen-Wishart, Contract Law , pg 161-162
Document Details
Word Count 1680
Page Count 3
Level University Degree
Subject Law
Related Essays
TOPIC 3 Consideration
The classic definition of consideration
Promissory estoppel and consideration
Consideration and Existing Contractual Duty