The Secret to Writing a Call to Action in A Persuasive Speech
By Nancy Duarte
Yet, there's a key part of a presentation that doesn't get mentioned enough—the call to action or CTA—and, a clear CTA creates a critical turning point in your presentation (or any other form of persuasive communications too).
The call to action which comes right before the end of a persuasive speech is where you clearly tell the audience a role they can play after they leave your talk. The CTA gives audience members concrete tasks to tackle, and these tasks are ones that must be completed in order to bring your ideas to fruition. And, it's a key part of what makes your speech persuasive.
An audience might be thoroughly gripped by your narrative and convinced to believe what you do–but if they leave not knowing what they are supposed to do with your ideas, your presentation will have been–essentially–fruitless.
Because CTAs are such an important part of a presentation, it's essential to make sure that the one you deliver lands with the people hearing it. The way to ensure that you write a call to action that persuades is to keep in mind that one size does NOT fit all—and you've got to tailor your CTAs.
People respond to different types of calls to action based on their temperaments, daily activities, goals, and more. So, it's important to get to know who is in your audience before you decide how you're going to deliver their post-talk "to-dos." Once you do, you can ensure your call actually gets a response.
Who's in Your Audience, and What Makes them Tick?
Getting "Doers" to Do Something
Doers are the worker bees of an organization. They are the ones that hear what needs to get done – and then do it. Doers don't shy away from physical tasks, and have the ability to round up the troops to inspire action in others, as well. Doers make an organization run, day in and day out.
If you're speaking to doers, you'll want to craft your CTA so that it includes action words that clearly explain what the doers should do. You may want to ask them to assemble, gather, attempt, or respond.
Motivating Suppliers to Share
Suppliers are usually not as action-oriented as doers. However, they have a lot of resources at their disposal – like money, manpower, materials, etc. Because of the amount of resources they have, suppliers have the means to help people move forward. They can get you what you resources you don't have yourself.
Suppliers in your audience may be execs who could give you staff–or, investors who are trying to decide whether they want to put their money into a venture – or not.
To appeal to suppliers, you need to use different words than you did with the doers, since they're not the ones that are going to be hitting the ground running to complete tasks. Instead, you'll want to ask them to share their resources. You may want to use words like acquire, fund, support, or provide. These can help to appeal to the fact that they have something to give in order to make a change happen.
Influencing on Your Behalf
Influencers have the power to sway . They can change the minds of individuals and groups – large or small. Influencers are the people who mobilize others. They also evangelize ideas, and they know how to get people to change their beliefs and behavior.
Many influencers are leaders and others look up to them and follow their advice. Influencers can also be people in the spotlight, who people tend to be examples–like celebrities or public figures.
When you craft a call to action for an audience of influencers, you want to appeal to their ability to appeal to other people. Great call to action phrases for influencers include empower, convert, or promote. Many have social channels where they can share with others what you need for your idea to become reality.
Inviting others to Innovate
The last type of audience member is the innovator. Innovators are people who can think outside of the box when they hear an idea, then think of ways to modify that idea. Innovators have outstanding brains in their heads. They can dream up strategies, clarify perspectives, and invent products. These people can generate something new where nothing existed before.
Anybody can be an innovator. But, often, innovators are founders of companies or creators of new products. They can be engineers, artists, or entrepreneurs; they handle fewer day-to-day tasks and more of the conceptual work.
To get support from an innovator, appeal to their ability to create things. The best call to action phrases for innovators include offers to invent, discover, pioneer, or create. You want to spur an audience of innovators to leave ready to make something new.
Make Taking Action Sound Irresistible
Appealing to what motivates various audience members is important to inspire action. However, to make sure your well-tailored CTAs lands, you shouldn't end with your call to action. Nobody ever wants to simply be saddled with a lengthy to-do list.
Instead, after you deliver your CTA, paint a picture of what is going to happen for audience members once they complete the requested action. Throwing out a CTA creates curiosity for listeners; they want that curiosity satisfied by understanding what will happen after the action is over. This satisfaction – and a picture of what the future could look like – will inspire people to act.
Alfred Chuang, founder and CEO of Magnet Systems, recently delivered a UC Davis Commencement speech that contained an example of powerful a CTA that describes what will happen if listeners choose to act. Chuang encouraged the audience of engineering graduates to keep working on innovative projects and to accept the power of an immigrant-rick workforce. He ended:
A new world is on the horizon. And it will be more incredible than any of us can possibly imagine. Our greatest innovations are ahead of us, not behind. But we need great engineers to build that world for us. And that's you. We need you to not give up. Ever. We need you to finish your projects. Done, done, done. We need you to leverage the power of an immigrant-rich workforce. And we need you all to be a little insane.
If you deliver a presentation that is gripping and empathetic, you've almost delivered the perfect presentation. All that's left is including a CTA that clearly explains what listeners could do to help push your idea forward –and an ending that paints a picture of what the world will look like if they help. Then, you can leave your presentation knowing that you've delivered a talk that's going to move people to act.
Nancy Duarte
Knowing how to solve communication challenges is a challenge itself
This quick assessment will start you on the right path
I'm looking for training for
(Select one)
average workshop satisfaction score
What skills are you looking to improve?
(Select all that apply)
9 out of 10
learners likely to recommend a Duarte workshop.
My specific presentation goals include:
learners agree that the Duarte workshop they took will help them do their job better.
How would you like to learn?
learners said they will see a positive impact in their teams and organization if they consistently apply what they learned at their Duarte workshop.
Speech Writing
Delivery Techniques
PowerPoint & Visuals
Speaker Habits
Speaker Resources
Speech Critiques
Book Reviews
Browse Articles
ALL Articles
Learn About Us
About Six Minutes
Meet Our Authors
Write for Us
Advertise With Us
5 Keys to End Your Speech with a Great Call-to-Action
Yet many speakers miss a fantastic opportunity with a call-to-action that is wishy-washy, hypothetical, or ill-constructed. Even worse, some speakers omit the call-to-action entirely.
A poor call-to-action undermines the effectiveness of your speech; a great call-to-action stirs your audience to act enthusiastically.
In this article, we reveal the qualities of a strong speech call-to-action which will lead your audience to act.
What is a Speech Call-To-Action?
A speech call-to-action is an explicit appeal to your audience to take a specific action following your speech. A call-to-action is most often made at the conclusion of a persuasive speech.
" If you have been persuasive and your audience is emotionally invested, the best time for action is now. "
For example, you might call on your audience to…
… adopt a new business process
… sponsor an event
… attend an event
… fund a research initiative
… register to vote
… join a club
… train for a marathon
… read out loud to their children
… donate money to a charity
… travel to Saskatchewan
… buy a fire extinguisher
… eat more vegetables
… use public transit
Guidelines for a Strong Speech Call-to-Action
Your call-to-action and your approach to delivering it may vary according to your audience and your speaking style. While there is no rigid formula, there are a number of  guidelines which will improve the effectiveness of your call-to-action.
Make your call-to-action clear and direct.
Have your audience act quickly.
Lower barriers to action.
Focus on benefits for your audience.
Customize your call-to-action for each person.
1. Make your call-to-action clear and direct.
Don't hint. Don't imply. Don't suggest.
It's not a whisper-to-think-about- action; it's a call-to -action.
Use direct language, and eliminate wishy-washy phrases.
Instead of "Maybe you could think about joining…", say "Join…"
Instead of "It would be good to train for…", say "Train for… "
Don't assume that your audience will "figure out" what needs to be done. (I have made this mistake in the past and regretted it.) If members of your audience walk out of the room thinking "Wow, this sounds great, but I'm just not sure what to do…", your call-to-action was not clear enough.
2. Have your audience act quickly.
If you have been persuasive and your audience is emotionally invested, the best time for action is now. The longer it takes to initiate the action, the more likely that your audience will lose motivation.
So, an ideal call-to-action is one which your audience can act on immediately, perhaps even before they leave the room. If this isn't feasible, then aim for actions which can reasonably be completed (or at least started) within hours or a day or two.
3. Lower barriers to action.
To help your audience act quickly, eliminate as many (trivial or non-trivial) barriers as you can.
For example, ask the following questions about your audience.
Do they need to sign up? Bring forms and pens and pass them out.
Do they need to read additional information? Bring handouts, or copies of books, or website references.
Do they need approval before they can act? Make the first call-to-action to organize the meeting with stakeholders.
Do they need to pay? Accept as many forms of payment as possible.
A common psychological barrier is the perception that the suggested action is too big or too risky. This is a legitimate concern, and is often best handled by dividing the call-to-action into several small (less risky) actions.
For example, "train for a marathon" may be too large of a call-to-action for a non-runner. A better call-to-action would be to join a running club or train for a shorter race.
4. Focus on benefits for your audience.
" A poor call-to-action undermines the effectiveness of your speech; a great call-to-action stirs your audience to act enthusiastically. "
Always frame your call-to-action in the audience's best interest.
For example, don't say this:
What I'd really like you to do is…
It would make me so happy if you…
My foundation has set a target of X that we can reach with your help…
Making you (the speaker) happy is (probably) not highly motivating for your audience.
Instead, say this:
Build your financial wealth by…
Make your community a safer place to live for yourself and your children by…
When you volunteer, you build your skills and gain valuable experience…
Surround the call-to-action with a description of how their lives will be improved when they act. Paint a prosperous vision.
5. Customize your call-to-action for each person.
Audiences don't act; individuals act. Rather than addressing the group as a whole, focus your call-to-action on each individual in your audience.
Suppose your goal is to have a new business process adopted. Each individual in the room may play a different role in accomplishing this.
For the person who controls the budget, the call-to-action is to allocate the necessary funds.
For the personnel manager, the call-to-action is to delegate staff to work on the initiative.
For others, the call-to-action may be to attend in-depth training about the new process.
Audience analysis is critical . If you know who is in your audience, and understand their motivations and capabilities, you will be able to personalize the call-to-action for them.
Put it into Practice
By working on the planning and execution of the call-to-action in your speeches, you'll become a more persuasive and effective speaker.
Look back to your last persuasive speech.
Did you make a clear and direct call-to-action?
Was your audience able to act quickly on it?
Did you make an extra effort to lower barriers to action?
Did you highlight the benefits for your audience?
Did you address individuals rather than the group with a personal call-to-action?
If the answer to any of the above questions was "no", then how could your call-to-action have been improved?
Please share this...
This is one of many public speaking articles featured on Six Minutes . Subscribe to Six Minutes for free to receive future articles.
Image credit: Megaphone man at the Metro 4 by Hazzat ( CC BY 2.0 )
Add a Comment Cancel reply
E-Mail (hidden)
Subscribe - It's Free!
Similar articles you may like....
10 Ways to End Your Speech with a Bang
The Ladder of Abstraction and the Public Speaker
Speech Critique: Dan Pink (TED 2009)
Bookending Your Speech: A Master Technique
Speech Analysis: Gettysburg Address – Abraham Lincoln
Presentation Power: Four Ways to Persuade
Find More Articles Tagged:
11 comments.
This is a great article. I found in it very useful tactics. thanks a lot.
Brilliant!… can't wait to put into action. thank you
I really like your tips #3 & 4 about focusing on audience benefits and lowering barriers to action.
Not sure how the tip about personalising the call-to-action should work though. Might you have (say) 3 calls to action if there are 3 decision-makers in the audience?
Very useful to my line of work. Thanks. Keep it up
What would be a good call to action for drug abuse?
Thank you, I found this very helpful in some situations. I definitely recommend this.
My teacher sent me here It really helped. Thank you for taking your precious time to make something to help others even though you didn't have to. It is very much appreciated
Thank you soooo much it really helped me on my essay for school thank you so much .😊😊😊
I am working on reframing a call to action for a speech THANK YOU for the help ahead of time
How do you write a call-to-action about global warming?
I appreciate your six minute articles Thank you
Recent Tweets
5 Keys to End Your Speech with a Great Call-to-Action https://t.co/a8rputDpUk by @6minutes — @red_suraj Nov 6th, 2017
"A poor call-to-action undermines the effectiveness of your speech; a great call-to-action stirs your audience to a… https://t.co/VbYz3VcxvH — @ToppComm Jul 3rd, 2018
Ending a speech in a meaningful, impactful way is CHALLENGING! Luckily, we have helpful guidelines from @6minutes o… https://t.co/3z46iJn6Os — @speakupcamb Aug 7th, 2018
5 Keys to End Your Speech with a Great Call-to-Action https://t.co/8E7KimKeRE by @6minutes — Mel Sherwood – Pitch & Presentation Specialist (@MelSherwood_) Sep 7th, 2018
5 Keys to End Your Speech with a Great Call-to-Action https://t.co/vkMpPLLHwK by @6minutes — Marcie Hill (@Marcie_Hill) Sep 17th, 2018
5 Keys to End Your Speech with a Great Call-to-Action https://t.co/W8ctelzMPc — @surajd_ Oct 25th, 2018
As a #publicspeaker, you want to see your listeners taking action because of you. To help your audience take action… https://t.co/d4Vf5nSgtS — @GregoryCNSmith Nov 14th, 2018
What is a Speech Call-To-Action? In this article, we reveal the qualities of a strong speech call-to-action which w… https://t.co/nrUtrhIzPS — Free You Up VA (@freeyouupva) Dec 29th, 2018
As Toastmasters, or public speakers, we are usually trying to persuade our audience to take action. Check out his… https://t.co/Tf9LF5ocKj — IS Toastmasters 1424 (@istm1424) Mar 4th, 2019
"Surround the call-to-action with a description of how their lives will be improved when they act. Paint a prospero… https://t.co/ZPGExX28nM — Oke' Toastmasters (@oketoast) Mar 4th, 2019
Featured Articles
Majora Carter (TED, 2006) Energy, Passion, Speaking Rate
Hans Rosling (TED, 2006) 6 Techniques to Present Data
J.A. Gamache (Toastmasters, 2007) Gestures, Prop, Writing
Steve Jobs (Stanford, 2005) Figures of speech, rule of three
Al Gore (TED, 2006) Humor, audience interaction
Dick Hardt (OSCON, 2005) Lessig Method of Presentation
Books We Recommend
Six Minutes Copyright © 2007-2022 All Rights Reserved.
Read our permissions policy , privacy policy , or disclosure policy .
Comments? Questions? Contact us .

Team Training
Get in touch
November 13
0 comments
How to Write a Persuasive Call to Action in a Speech
By Rob D. Willis
November 13, 2019
https://youtu.be/4GL7ouBHokk
Get my speech building template here:  http://bit.ly/2qocc4m
A strong call-to-action will make your speech more memorable and persuasive. Making someone take the first step with you in the room will also open them up doing bigger things, spending more money and subscribing to your belief. If you don't want to waste all the hard work you've put into your presentation, don't forget this crucial element.
What Can You Ask For?
Calls-to-action must fulfil Florian Mueck's 3 Ss:
Simple – something everyone can do quickly.
Specific – no doubt should be in their mind as to what you are asking them to do.
Symbolic – it must fit into your greater purpose as a speaker. Think of it like a sales funnel in marketing.
How can you ask for it?
Use clear and direct language. A simple, imperative word, but make sure you're not using any "friction" words like "buy," "submit," or "purchase." It shouldn't feel like you are asking them to do anything that costs time or money as you'll have to balance that out with a significantly larger benefit.
When should you ask?
Ask towards the end of your presentation. You will have already hooked your audience emotionally, reasoned with them logically, and they should already be receptive to your opinion.
Don't ask at the end of the presentation, though, as CTAs temporarily draw attention away from the speaker. After they've done what you want, bring their attention back and finish your speech on an emotional high.
Christophe Morin and Patrick Renvoise – The Persuasion Code https://amzn.to/2qlAxYy  
Nancy Duarte – Resonate https://amzn.to/33AL0yc
Bill Hoogterp – Your Perfect Presentation https://amzn.to/2JZiXAP  
How to give a talk at a conference: https://youtu.be/f4sLk_CX6uw
Monroe's Motivated Sequence: The Five Steps https://www.mindtools.com/pages/article/MonroeMotivatedSequence.htm
Subscribe to my Youtube channel: http://bit.ly/robdwillis-subscribe
Connect with me on LinkedIn: http://bit.ly/robdwillis-linkedin
Get my free e-book: The 5 things you need in a persuasive presentation
This guide will help you…..
Win clients and push ideas forward.
Save you time in preparation.
Focus your offer and make your presentation easier to follow and understand.
How To Write A Persuasive Call to Action Audio.mp3
Can you give a great speech, Deliver a strong message, convincing arguments, and still have it be a complete waste of your time? Yes. And people do it constantly because they fail to call to action. Bill Hoogterp up compared public speaking to dating when he said how it finishes is how it went. Giving someone your message is like pouring water into their hands. It's going to run through their fingers and they'll have to let go of it eventually. Action is the vessel that allows them to hold on to your message. And in this video, we're going to talk about why a call to action is always important. What you can ask people to do and how you can ask for it.
Hi, my name's Rob Willis. I'm a public speaking coach. Make sure you click subscribe at turn on notifications for weekly videos about how you can improve your public speaking and presentation skills. And stick around till the end of today's video when I'm going to be telling you how you can get a persuasive speech building template completely free to use in your presentations.
In copywriting and marketing. They're always talking about C T As calls to action. They say that whatever form of communication you're using newsletters, blog posts, social media, it needs to finish with a CTA and public speaking is communication. So you also need to be finishing with that call to action because action is memorable. In all likelihood, ten minutes after your speech finishes, most of your audience will only remember 50 percent of what you've said. The next day this will only be 25 percent and a week later, 10 percent. But an action is something they can remember. If your action involves improving their life in some way, an instant win for them, then they're going to remember that positive feeling that they had, which they also associate with use that boosts your status as well. If your action involves them giving you their contact details, you can continue that conversations. They won't forget about you. And this is something I spoke about in my other video about talking at conferences, which I'm also going to be sure to link to so you can check that out, too. But now you know that constructions are important and invaluable. What can you realistically ask someone to do.
In Nancy to Art's book Resonate she talks about four kinds of audience. There are doers, suppliers, influencers and innovators. D
Doers she calls the worker bees who instigate action, assemble, make decisions, gather, respond or attempt. There are suppliers. These guys get resources, financial, human or material you to ask them to acquire, fund, support or provide resources for your project. There are influencers who can sway public opinion of individuals and groups. You want them to activate, convert, promote and empower. And there are innovators. These are the guys who think originally to help develop your idea. Ask them to create, discover, invent or pioneer.
Whatever you ask your audience to do just make sure it fulfils Florian Mueck's three Ss. Firstly, that it is simple, something that they can all do. Ideally at that moment. Secondly, it's specific. It's one action that everyone can do. And thirdly, symbolic. It ties into the greater purpose of your message, of your speech. Now there is one s I would actually add to this, and that is small, as small as possible, because when you ask someone to do something, they're constantly going to be wondering what's in it for me. What are the dangers? What's the loss? I might encounter by following this event. If it's as small as possible, a small risk is possible but moves towards a greater purpose then, after they've fulfilled that, you can get to the next stage. Consider it like a customer funnel in marketing. You get everyone when you ask them to do a small thing, then move to the next step and the next step and the next step before you get that deal, whatever you want your audience to do in the end.
Now, of course, it's also essential that you use the right language in asking people to do things. So when you're looking at your call to action, make sure that first of all, it is direct and clear. Make sure it starts with a simple imperative command: get, win, follow, reach, whatever.
But that that verb is not a so-called friction word, which would: be buy order, submit anything which makes the audience feel that they might lose something or give something away through taking this action, because you might not realise this, but our brains are constantly working out what is the sum cost versus the benefits that might happen if I pursue a particular course of action. To make it more powerful, you can take advantage of the fear of missing out or some urgency and really bring emotions so people feel that has no choice but to follow that action and do what you say.
Now, if you're finding this video helpful, please make sure you comment CTA in the comments below so I know that this is helpful for you guys.
So where do you put your call to action in a speech? In our video or messaging, we spoke about U-shape attention: how people are much more likely to pay attention to and remember stuff which is going to be at the beginning and at the end. And you can't put the call to action at the beginning because people's guards are up. They've not been convinced by our arguments as yet. You have to put it near the end. This is something agreed with by Monroe's five steps to a persuasive argument: he puts the call to action at the very end of the speech. I would say it should be towards the end. But not at the very end, because when you ask someone to do something, their attention will be drawn away from you for a few moments in time and you don't want to finish your speech like that. You want to finish your speech with a strong conclusion that restate your message and gives people a positive emotional feeling, not fumbling around with their phones at that one moment. So towards the end, but not at the very end. As I've shown you in the persuasive speech building template.
If you're able to build an appealing call to action into all of your speeches, you'll be giving your message the best possible chance of surviving and ensure that your audience are moving that little bit closer towards the change that you want to make.
If you want to get that speech building template, please just follow the link below and you'll be able to download it completely free. You can print it out and use it in as many speeches and presentations as you want. If you've enjoyed today's video, I'd be very grateful if you'd go and give it a like. Please make sure you follow this channel and turn off notifications for weekly videos about public speaking and presentation skills.
Would you like some FREE communication training?
The Throughline Blog
Practical Media Training and Public Speaking Tips
Seven Tips for a Persuasive Call to Action
As with the other principles of persuasion that we've covered in this series, reciprocity  and authority , a persuasive call to action taps into longstanding elements of human behavior that make us more likely to comply with a request.
Overall, we look for things that will benefit or help us in some way. Your job as a speaker is to not only help your audience see why your message is a boon, but also to clear the clutter so they can immediately see why (and how) they should take you up on your offer.
Here, we offer seven tips that will help you to do just that:
7 Tips for a Persuasive Call to Action
1. don't ask for too much.
Three requests or fewer are best. In general, people don't do well with too many choices – a glut can create analysis paralysis.
2. Avoid vague requests
Concrete changes or actions are easier to imagine and, ultimately, carry out. Rather than telling them to "get involved," you could go with this: "Become an important part of the solution by participating in our first annual neighborhood cleanup next month." 
3. Help them overcome the opposition
If you are suggesting they embrace a plan that is unpopular in some quarters, give them the counterarguments they can use when defending their decision.
4. Make it easy to execute
Your request shouldn't require your audience members to expend too much money or time, at least not at first.
5. Aim high but provide alternatives
Be ambitious in your call to action but offer smaller steps the audience can take as well. Audience members new to the political scene may not answer a request to attend a protest, but they may be willing to sign a petition. Those who don't make much money might struggle to donate funds but can offer their time. When you tailor your call to action to your audience's needs and interests, you increase your chances they will comply.
6. Secure a commitment
7. Start slow
To avoid cognitive dissonance, nudge the needle ever so slightly. You can do that by suggesting changes to self-identity that are barely perceptible at first. A slight tweak in thinking, perhaps, or a small step to change an enduring habit. Know your audience, too. An audience full of thrill seekers might respond to a leap of faith in an entirely different way than an audience for whom such a leap is impractical given their professional and personal responsibilities.
Realize Your Goals
Some public speakers are hesitant to issue an overt call to action. They may be fearful that they are coming across as over-aggressive in their pitch. So, they decide to let their arguments and main points do the work of convincing their audience. But such inference is no guarantee.
Your audience members must make numerous decisions, large and small, every day, based on the numerous messages that bombard them. When you are clear in your intentions, you cut through the clutter and provide the audience with the information they need to be persuaded.
Part One: Reciprocity, The Persuasive Gift that Keeps Giving
Part Two: Four Ways To Establish Your Authority With an Audience
Share this article
Share on Facebook
Share on Twitter
Share on LinkedIn
Share on Email

STAY UP TO DATE WITH THE THROUGHLINE NEWSLETTER
Join the thousands of professionals who receive our email newsletter. Improve your public speaking and media interviewing skills—and enhance your career— by signing up.
Public Speaking Skills Training
Since 2004, we have helped speakers prepare for the world's biggest stages, including TED, the World Economic Forum, and a presidential announcement speech. We're committed to your long-term growth, and we'll be with you every step of the way.
More from the throughline blog
In Presentation Training How to Hide a Lavalier Mic Wire
In Presentation Training Are Your Stories Making You Appear Inauthentic?
In Presentation Training Why You Should Have Three Speech Opens
This website or its third party tools use cookies, which are necessary to its functioning and required to achieve the purposes illustrated in the privacy policy . If you want to know more or withdraw your consent to all or some of the cookies, please refer to the privacy policy. By closing this banner or continuing to browse otherwise, you agree to the use of cookies.

52 Persuasive Conclusions – Call to Action
Learning Objectives
Conclusions in persuasive speaking function differently than informative speaking. You will learn how to incorporate a call to action in your persuasive conclusion.
Create a persuasive conclusion that includes a call to action
Appeals and Challenges
Since the conclusion comes at the end of the speech, it is appropriate to leave the audience with an appeal or a challenge (or a combination of the two). Similar in nature, appeals and challenges are primarily divided by tone. Appeals are generally phrased more as requests, while challenges can take on a more forceful tone, almost ordering or daring audiences to engage in thought or action.
"Martin Luther King Jr." Public domain.
One of the most historically memorable and effective conclusions that utilized appeal and challenge was Dr. Martin Luther King Jr.'s I Have a Dream speech.
And so let freedom ring from the prodigious hilltops of New Hampshire. Let freedom ring from the mighty mountains of New York. Let freedom ring from the heightening Alleghenies of Pennsylvania. Let freedom ring from the snow-capped Rockies of Colorado. Let freedom ring from the curvaceous slopes of California. But not only that: Let freedom ring from Stone Mountain of Georgia. Let freedom ring from Lookout Mountain of Tennessee. Let freedom ring from every hill and molehill of Mississippi. From every mountainside, let freedom ring. And when this happens, when we allow freedom to ring, when we let it ring from every village and every hamlet, from every state and every city, we will be able to speed up that day when all of God's children, black men and white men, Jews and Gentiles, Protestants and Catholics, will be able to join hands and sing in the words of the old Negro spiritual: Free at last! Free at last! Thank God Almighty, we are free at last! [3]
Your persuasive conclusion will look similar to your informative conclusion. You will create three parts, a summary of important pionts and restatement of the thesis, closure, and a clincher. Your call to action will fit into your closure. What do you want the audience to do with the information that you provided?
Your call to action must be:
Relevant to your topic and audience – what is something they can do to help?
Realistic – based on your audience, they will resources to do different things.
Simple – narrow down to 1-2 things, do not provide 7 things you want them to do.
Convenient – provide links, contact information, hours of operations, and any other important information they will need to carry out your call to action. Make it easy for them!
Key Takeaways
Now that you understand the importance of a call to action, you can brainstorm effective strategies to implement your own call to action in your speech.
Incorporate a call to action that is realistic for your audience.
Ensure your call to action is simple, convenient, and relevant to allow the audience to see themselves taking part in the call to action.
Deliver the call to action in the conclusion with confidence! Nonverbal strategies are important during this part of the speech, too.
King, Jr., M. L. (1963, August 28). I have a dream." Speech posted at  http://www.americanrhetoric.com/sp  eeches/mlkihaveadream.htm  ↵
Public Speaking by Dr. Layne Goodman; Amber Green, M.A.; and Various is licensed under a Creative Commons Attribution-NonCommercial-ShareAlike 4.0 International License , except where otherwise noted.
Share This Book
Improve with practice.
Enhance your soft skills with a range of award-winning courses.
Sign up to our newsletter
Persuasive Speech Outline, with Examples
Updated march 17, 2021 - gini beqiri.
A persuasive speech is a speech that is given with the intention of convincing the audience to believe or do something. This could be virtually anything - voting, organ donation, recycling, and so on.
A successful persuasive speech effectively convinces the audience to your point of view, providing you come across as trustworthy and knowledgeable about the topic you're discussing.
So, how do you start convincing a group of strangers to share your opinion? And how do you connect with them enough to earn their trust?
Topics for your persuasive speech
We've made a list of persuasive speech topics you could use next time you're asked to give one. The topics are thought-provoking and things which many people have an opinion on.
When using any of our persuasive speech ideas, make sure you have a solid knowledge about the topic you're speaking about - and make sure you discuss counter arguments too.
Here are a few ideas to get you started:
All school children should wear a uniform
Facebook is making people more socially anxious
It should be illegal to drive over the age of 80
Lying isn't always wrong
The case for organ donation
Read our full list of 75 persuasive speech topics and ideas .
Preparation: Consider your audience
As with any speech, preparation is crucial. Before you put pen to paper, think about what you want to achieve with your speech. This will help organise your thoughts as you realistically can only cover 2-4 main points before your audience get bored .
It's also useful to think about who your audience are at this point. If they are unlikely to know much about your topic then you'll need to factor in context of your topic when planning the structure and length of your speech. You should also consider their:
Cultural or religious backgrounds
Shared concerns, attitudes and problems
Shared interests, beliefs and hopes
Baseline attitude - are they hostile, neutral, or open to change?
The factors above will all determine the approach you take to writing your speech. For example, if your topic is about childhood obesity, you could begin with a story about your own children or a shared concern every parent has. This would suit an audience who are more likely to be parents than young professionals who have only just left college.
Build Career Skills Online
Fast-track your career with award-winning courses and realistic practice.
Remember the 3 main approaches to persuade others
There are three main approaches used to persuade others:
The ethos approach appeals to the audience's ethics and morals, such as what is the 'right thing' to do for humanity, saving the environment, etc.
Pathos persuasion is when you appeal to the audience's emotions, such as when you tell a story that makes them the main character in a difficult situation.
The logos approach to giving a persuasive speech is when you appeal to the audience's logic - ie. your speech is essentially more driven by facts and logic. The benefit of this technique is that your point of view becomes virtually indisputable because you make the audience feel that only your view is the logical one.
Ethos, Pathos, Logos: 3 Pillars of Public Speaking and Persuasion
Ideas for your persuasive speech outline
1. structure of your persuasive speech.
The opening and closing of speech are the most important. Consider these carefully when thinking about your persuasive speech outline. A strong opening ensures you have the audience's attention from the start and gives them a positive first impression of you.
You'll want to start with a strong opening such as an attention grabbing statement, statistic of fact. These are usually dramatic or shocking, such as:
Sadly, in the next 18 minutes when I do our chat, four Americans that are alive will be dead from the food that they eat - Jamie Oliver
Another good way of starting a persuasive speech is to include your audience in the picture you're trying to paint. By making them part of the story, you're embedding an emotional connection between them and your speech.
You could do this in a more toned-down way by talking about something you know that your audience has in common with you. It's also helpful at this point to include your credentials in a persuasive speech to gain your audience's trust.
Obama would spend hours with his team working on the opening and closing statements of his speech.
2. Stating your argument
You should pick between 2 and 4 themes to discuss during your speech so that you have enough time to explain your viewpoint and convince your audience to the same way of thinking.
It's important that each of your points transitions seamlessly into the next one so that your speech has a logical flow. Work on your connecting sentences between each of your themes so that your speech is easy to listen to.
Your argument should be backed up by objective research and not purely your subjective opinion. Use examples, analogies, and stories so that the audience can relate more easily to your topic, and therefore are more likely to be persuaded to your point of view.
3. Addressing counter-arguments
Any balanced theory or thought addresses and disputes counter-arguments made against it. By addressing these, you'll strengthen your persuasive speech by refuting your audience's objections and you'll show that you are knowledgeable to other thoughts on the topic.
When describing an opposing point of view, don't explain it in a bias way - explain it in the same way someone who holds that view would describe it. That way, you won't irritate members of your audience who disagree with you and you'll show that you've reached your point of view through reasoned judgement. Simply identify any counter-argument and pose explanations against them.
Complete Guide to Debating
4. Closing your speech
Your closing line of your speech is your last chance to convince your audience about what you're saying. It's also most likely to be the sentence they remember most about your entire speech so make sure it's a good one!
The most effective persuasive speeches end with a call to action . For example, if you've been speaking about organ donation, your call to action might be asking the audience to register as donors.
The most effective persuasive speeches end with a call to action.
If audience members ask you questions, make sure you listen carefully and respectfully to the full question. Don't interject in the middle of a question or become defensive.
You should show that you have carefully considered their viewpoint and refute it in an objective way (if you have opposing opinions). Ensure you remain patient, friendly and polite at all times.
Example 1: Persuasive speech outline
This example is from the Kentucky Community and Technical College.
Specific purpose
To persuade my audience to start walking in order to improve their health.
Central idea
Regular walking can improve both your mental and physical health.
Introduction
Let's be honest, we lead an easy life: automatic dishwashers, riding lawnmowers, T.V. remote controls, automatic garage door openers, power screwdrivers, bread machines, electric pencil sharpeners, etc., etc. etc. We live in a time-saving, energy-saving, convenient society. It's a wonderful life. Or is it?
Continue reading
Example 2: Persuasive speech
Tips for delivering your persuasive speech
Practice, practice, and practice some more . Record yourself speaking and listen for any nervous habits you have such as a nervous laugh, excessive use of filler words, or speaking too quickly.
Show confident body language . Stand with your legs hip width apart with your shoulders centrally aligned. Ground your feet to the floor and place your hands beside your body so that hand gestures come freely. Your audience won't be convinced about your argument if you don't sound confident in it. Find out more about confident body language here .
Don't memorise your speech word-for-word or read off a script. If you memorise your persuasive speech, you'll sound less authentic and panic if you lose your place. Similarly, if you read off a script you won't sound genuine and you won't be able to connect with the audience by making eye contact . In turn, you'll come across as less trustworthy and knowledgeable. You could simply remember your key points instead, or learn your opening and closing sentences.
Remember to use facial expressions when storytelling - they make you more relatable. By sharing a personal story you'll more likely be speaking your truth which will help you build a connection with the audience too. Facial expressions help bring your story to life and transport the audience into your situation.
Keep your speech as concise as possible . When practicing the delivery, see if you can edit it to have the same meaning but in a more succinct way. This will keep the audience engaged.
The best persuasive speech ideas are those that spark a level of controversy. However, a public speech is not the time to express an opinion that is considered outside the norm. If in doubt, play it safe and stick to topics that divide opinions about 50-50.
Bear in mind who your audience are and plan your persuasive speech outline accordingly, with researched evidence to support your argument. It's important to consider counter-arguments to show that you are knowledgeable about the topic as a whole and not bias towards your own line of thought.

Top 100 Call To Action Persuasive Speech Topics
Jan 9, 2022 | 0 comments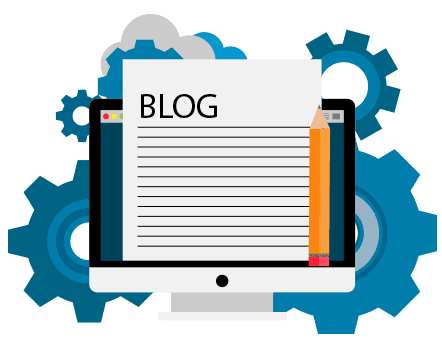 Jan 9, 2022 | Topics | 0 comments
Joseph is an Essay Writing guru. He helps students create essays that will strike a chord with the readers.
People also read
Top 100 Call to Action Speech Topics
Top 100 Scientific Persuasive Speech Topics
Top 100 Fun Persuasive Speech Topics
Top 100 Extemporaneous Speech Topics
Top 100 Controversial Informative Speech Topics
Most Popular Articles
Racism thesis statement example, how to rephrase a thesis statement, capstone project topic suggestions, how to write an abortion essay, should students wear school uniforms essay, list causal essay topics write, respect essay, signal words, great synonyms, informative speech examples, essay writing guide, introduction paragraph for an essay, argumentative essay writing, essay outline templates, write an autobiographical essay, personal narrative essay ideas, descriptive essay writing, how to write a reflective-essay, how to write a lab report abstract, how to write a grant proposal, point of view in an essay, debate topics for youth at church, theatre research paper topics, privacy overview.