The Benefits of Bilingual Education and Its Impact on Student Learning and Growth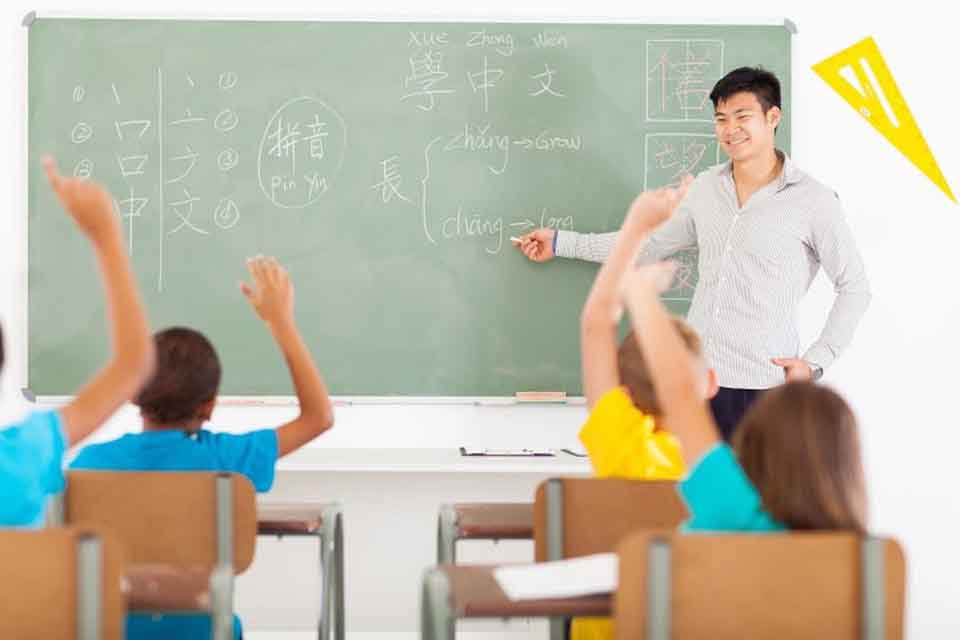 Approximately 5 million students in the United States are English language learners, and the number of English language learners (ELLs) in the US public school system continues to rise steadily, especially in more urbanized school districts.
According to the National Center for Education Statistics (NCES), students who speak English as a second language are more likely to struggle with academics, and only about 67 percent will graduate from public high school in four years—whereas the average for all students is 84 percent. ELL students can better develop their English proficiency and close the gap in achievement by participating in language assistance programs or bilingual education programs, the NCES explains.
The benefits of bilingual education can begin with students in elementary school and follow them throughout their lives. Education's impact can lead to a variety of outcomes depending on whether ELL students learn English in a monolingual or bilingual environment. Educators in diverse classrooms or working as school leaders should consider the benefits of bilingual education when creating curricula and establishing desired student learning outcomes.
What Is Bilingual Education?
While bilingual education can take many forms, it strives to incorporate multiple languages into the process of teaching. For example, since there is such a large Spanish-speaking population in the United States, many primary and secondary school students can benefit from educational environments where they are learning in both English and Spanish.
Bilingual education can often be the most effective when children are beginning preschool or elementary school. If children grow up speaking Spanish as their primary language, it can be difficult for them to be placed in English-speaking elementary schools and be expected to understand their teachers and classmates. In a bilingual classroom, however, young students can further establish their foundation of Spanish as well as English, better preparing them for the rest of their education.
Of course, this works for students who begin school speaking any language as their primary language. Children whose parents have come to the United States from another country may have limited English skills when they first begin elementary school. Teachers working in bilingual education classrooms will balance their use of two languages when teaching math, science, history, and other subjects to help these students develop a stronger foundation of their first language as well as English as their second language.
Academic Benefits
Students can benefit in many ways from participating in bilingual education programs or classrooms. Some of the benefits of bilingual education relate to intellect. For example, research has shown that students who can speak and write in multiple languages have cognitive advantages over their monolingual peers. Those who learn a second or third language from a young age are able to develop communication skills and a higher degree of literacy. Children who grow up in bilingual environments develop a keen awareness of how language works and have a stronger foundation for learning additional languages in the future.
Students can also benefit academically from bilingual education. Students who pursue higher education are typically required to take a foreign language at the collegiate level, so those who have been exposed to bilingual educational environments before college—and speak two or more languages—have an advantage over their peers. They can advance in their studies and feel comfortable with multiple communities of students on their campuses.
Students who are exposed to multiple languages throughout high school and college can also have long-term career benefits. Their proficiency in multiple languages is an advantage when they graduate and enter the workplace as professionals. Every industry has a need for effective communicators who can speak multiple languages to meet the needs of the growing number of English language learners in the United States. International operations also have a great need for professionals who can speak multiple languages and represent US-based organizations and companies.
Growth beyond Academics
While there are many benefits of bilingual education related to school and work, bilingual education programs also have a huge impact on students' cultural and social growth. Children who grow up speaking English as a second language often come from culturally diverse backgrounds. Incorporating cultural education in the classroom can help create enriching academic experiences for all students.
Exploring multiple languages in the classroom provides a foundation for cultural education that allows students to learn and grow alongside classmates from a different cultural background. As a result, students learn to become more adaptable and more aware of the world around them.
To encourage the academic and cultural development of students in bilingual education settings, teachers should have a strong foundation in education and leadership. They should demonstrate a passion for teaching as well as an understanding of how language and culture work together in their students' academic journeys. Educators should be aware of the role that policies play in the educational environments they cultivate and have an understanding of how to best represent their students' cultural backgrounds.
Pursue a Master of Arts in Teaching or Master of Education in Education Policy and Leadership
To implement the best teaching practices in bilingual education classrooms, teachers should be equipped with a foundation in transformational leadership and cultural awareness. To that end, teachers looking to have a meaningful impact on the lives of their students can further their own education and pursue an advanced degree in education policy and leadership. Through programs like American University's Master of Arts in Teaching and Master of Education in Education Policy and Leadership , educators can broaden their worldviews, engaging in topics such as education law and policy, quantitative research in education, and educational leadership and organizational change.
Culturally Responsive Teaching Strategies: Importance, Benefits & Tips
EdD vs. PhD in Education: Requirements, Career Outlook, and Salary
Transformational Leadership in Education
Bilingual Kidspot, "5 Amazing Benefits of a Bilingual Education"
Learning English, "Number of English Learners in US Schools Keeps Rising"
National Center for Education Statistics, "Digest of Education Statistics"
National Center for Education Statistics, "English Language Learners in Public Schools"
Pew Research Center, "6 Facts About English Language Learners in U.S. Public Schools"
USA Today, "More US Schools Teach in English and Spanish, But Not Enough to Help Latino Kids"
Request Information
Home / Essay Samples / Science / Bilingualism / The Benefits Of Bilingual Education
The Benefits Of Bilingual Education
Category: Science
Subcategory: Language
Topic: Bilingualism , Second Language
Downloads: -->
are ready to help you with your essay
Related Topics
Space Exploration Essays
Solar Eclipse Essays
Mars Essays
Moon Essays
Stars Essays
⚠️ Remember: This essay was written and uploaded by an average student. It does not reflect the quality of papers completed by our expert essay writers. To get a custom and plagiarism-free essay click here.
Related Essays
Found a great essay sample but want a unique one?
We are glad that you like it, but you cannot copy from our website. Just insert your email and this sample will be sent to you.
By clicking "Send", you agree to our Terms of service and Privacy statement . We will occasionally send you account related emails.
Your essay sample has been sent.
In fact, there is a way to get an original essay! Turn to our writers and order a plagiarism-free paper.
samplius.com uses cookies to offer you the best service possible.By continuing we'll assume you board with our cookie policy .--> -->