Interesting Literature
10 of the best novels and short stories about monsters.
Literature is full of monsters whose names and appearance have passed into general circulation: we all recognise Frankenstein (even if, as pedants will be quick to point out, Hollywood has made us confuse the 'monster' with his creator), Dracula, and the Minotaur, among many others.
But what are the best stories about monsters, whether short tales from myth, epic poems, modern short stories, or long novels? Whether they're from the realm of modern fantasy fiction or ancient mythology, the following ten monsters are all iconic in their own way, and deserve their place on this list, we reckon. So, without more ado, let's open the pages of this online bestiary and discover ten of the greatest monster stories ever written.
1. Homer, Odyssey .
Homer's epic poem was first set down almost three thousand years ago, but it remains one of the most influential monster-heavy stories in Western literature.
Here, we encounter the Cyclops Polyphemus – a one-eyed giant on the island of Sicily – as well as the pair of monsters, Scylla and Charybdis: respectively, a vicious monster with six dog heads and a powerful whirlpool that can suck ships below the surface of the sea. Thanks to his cunning, wily Odysseus manages to outwit the monsters he encounters, or avoid becoming their lunch, but his victories usually come at a terrible cost.
2. Anonymous, ' Beauty and the Beast '.
In the version most familiar to readers, the titular Beast – who is extremely ugly – tells a merchant that he will eat one of the merchant's daughters in retaliation for a crime the merchant committed. But when the Beast meets 'Beauty', the man's beautiful daughter, he takes a shine to her – and she, gradually, warms to him. Gabrielle-Suzanne Barbot de Villeneuve's 1740 telling of the fairy tale helped to popularise it, but the germ of the story is much older.
3. Anonymous, ' Three Billy Goats Gruff '.
The tale of the Three Billy Goats Gruff is well-known throughout the world, but what is less well-known is that the story has its origins, not in French or German or Danish literature, like many other fairy tales that are well-known to English-speaking readers, but in Scandinavian literature – which explains the centrality of the troll, a goblin-like creature commonly found in northern European folklore. The story is about three young billy goats trying to cross a bridge which is guarded by a fearsome troll.
4. Mary Shelley, Frankenstein .
Created from various human corpses and brought to life, the unnamed creature is shunned by his creator and turns violent and resentful as a result of this mistreatment. Shelley's novel is one of the first examples of a 'monster' being treated in a sympathetic way: see later entries on this list for more recent examples.
5. Bram Stoker, Dracula .
Alongside Frankenstein , this 1897 novel by the Irish author and theatre impresario Abraham 'Bram' Stoker is probably the best-known 'monster' novel of the nineteenth century. The vampire novel was well-established by the 1890s, but Dracula took it to new heights – with Stoker's vampire being cultured, educated, and alluring, possessing a seductive charm. Of course, it is this charm which makes him so dangerous …
6. Kenneth Grahame, ' The Reluctant Dragon '.
Grahame is best-remembered now for writing The Wind in the Willows (1908), but he also wrote other novels and stories, including other works for children. This 1898 short story is his best-known shorter work, and is also written for children. Like Borges' story below, it broke new ground in treating the monster in a sympathetic light: in this case, a dragon who is well-read and loves poetry. It is also a new take on the famous myth of St George and the Dragon.
7. Jorge Luis Borges, ' The House of Asterion '.
The tale of the Minotaur – the creature that was a man with the head of a bull – is well-known. The Minotaur was kept in the Labyrinth on the Greek island of Crete. The Greek hero Theseus famously slew the Minotaur, and was able to find his way back out of the Labyrinth thanks to a ball of thread that Ariadne had provided him with.
But in this very short 1947 story by the modern master of the form, Jorge Luis Borges (1899-1986) narrates the story from the Minotaur's point of view, withholding his true identity until the final few sentences. Is the Minotaur, the offspring of a lust-filled queen and a ferocious bull, a victim rather than a villain? He has been shut away from society and isolated from the rest of the populace, and his only hope of escape now lies with the redeemer he expects to arrive and deliver him from his existence …
8. J. R. R. Tolkien, The Lord of the Rings .
The Balrog is a tall, fearsome being with fiery whip-like tentacles. A Balrog carries Gandalf down into the depths in the Mines of Moria in Tolkien's classic fantasy novel (often wrongly labelled a 'trilogy', it's actually one novel divided by Tolkien into six, rather than three, books). The prospect of being caught up in a creature's tentacles is bad enough, but when those tentacles seem to be made of pure fire, the thought is even more terror-inducing.
9. Angela Carter, 'The Lady of the House of Love'.
One of the stories from Carter's 1979 collection The Bloody Chamber , this tale inverts the genders of the Dracula story and focuses on a female vampire in Romania, who lures young men to her mansion in order to feast upon them. Set just prior to the outbreak of the First World War, the story focuses on the latest young man to encounter the 'lady of the house of love' – but will he be devoured by her?
10. John Gardner, Grendel .
Grendel is actually only one of three monsters found in the anonymous Anglo-Saxon poem Beowulf , but he is undoubtedly the most famous (the other two monsters are Grendel's mother and a dragon which – spoiler alert – succeeds in vanquishing the hero).
In a classic fantasy novella from 1971, John Gardner told Grendel's side of things , making a far more sympathetic character out of the monster than we find in the original poem. It's hard to describe what Grendel actually is, since the original poem doesn't describe his features in clear detail. However, he's usually assumed to be some sort of giant.
Share this:
Comments are closed.
Subscribe via Email
Enter your email address to subscribe to this site and receive notifications of new posts by email.
Email Address
Interesting Literature is a participant in the Amazon EU Associates Programme, an affiliate advertising programme designed to provide a means for sites to earn advertising fees by linking to Amazon.co.uk.
10 Free Stories About Spirits, Ghouls, Mysteries & Monsters
Reading Lists
From viet thanh nguyen to angela carter, dip into some of recommended reading's spookiest stories.
Nothing brings the spectral and supernatural to life as powerfully as a good story. In that spirit (!), we've reanimated 10 haunting tales from the Recommended Reading archives , featuring writing by the likes of Angela Carter, Kelly Link, Viet Thanh Nguyen, J. Robert Lennon, Laura van den Berg, and more.
The Monster by Ali Simpson
Recommended by the southampton review.
Laura has a monster in her closet. The monster comes at just the right time, easing the ache of Laura's loneliness. Soon they become inseparable, playing Pictionary and nuzzling on the couch. At first a charming and pitiful little thing, the monster demands more and more and more as his caretaker struggles to feed his violently insatiable appetite. This short story transforms our fear of imaginary monsters lingering in the shadows into the real monsters that haunt our inner thoughts.
Deathwinked by Vedran Husić
Recommended by the fine arts work center.
"What's immediately noticeable is that 'Deathwinked' plays on two different registers of time," writes another RR author, Matthew Neill Null , who introduced this story for the Fine Arts Work Center. "One moment is heady and fleeting — adolescents racing down an alley, pursued by bullets — but then…. time falls away." The term "deathwinked" is coined by our narrator, a sniper, and is the verb he uses to describe being killed by the shot.
Stone Animals by Kelly Link
Recommended by electric literature.
In David Lynch-like style, the everyday becomes imbued with the uncanny and the horrible in this piece by short story master and author of Get In Trouble, Kelly Link. "Ostensibly," writes Lincoln Michel, "'Stone Animals' follows a husband, a pregnant wife, and their two children as they settle into a new house in the suburbs. There are no murders or monsters. Nothing explicitly horrifying happens. And yet…" Read on to discover the terror.
The Lady of the House of Love by Angela Carter
Recommended by kelly link.
As a vampire story that invokes "Beauty and the Beast," "Jack and the Beanstalk," and perhaps at a stretch, "Rapunzel," this tale is a classic, swooping Carter masterpiece and appeared in the recent (posthumously) published collection The Bloody Chamber. Of the many works in Chamber , this one is Kelly Link's favorite: "I love 'The Lady of the House of Love' for the luster of Carter's language," writes Link in the foreword, "[for] the tensile strength of the prose; its luscious, comical, fizzing theatricality."
This Door You Might Not Open by Susan Scarf Merrell
Recommended by fifth wednesday journal.
In this retelling of the legend of Bluebeard , a nightmare commentary on the power roles of marriage, Merrell makes a crucial adjustment to the story: the wife has broken her husband's spell and holds all the power. "Two modes — the magical and the mundane — coexist in compelling tension here, as in much of Merrell's fiction," writes Rachel Pastan of FWJ about a story that features both a cameo from Ina Garten and a man whose day job requires spells and incantations.
The Black Parasol by Jack Pendarvis
Recommended by dzanc books.
The best remedy for a good scare is laughter, and yet when the frightful and the hilarious meet, it makes for a great story. Jack Pendarvis hits this sweet spot with "The Black Parasol," which follows a lonely woman, a bartender, and a ghost story collector in the pursuit of the ghouls of the the most haunted town in America. But as Guy Intoci of Dzanc Books observes, "The Black Parasol" and Pendarvis's other fiction "aren't merely funny stories. First and foremost, they're sincere pieces about people more similar to us than we'd sometimes like to acknowledge."
Black-Eyed Women by Viet Thanh Nguyen
Recommended by akhil sharma.
Akhil Sharma recommends this story from Nguyen's recent collection, The Refugees , which offers irony alongside tragedy, surreality next to brutal reality. Despite her mother's insistent superstitions, a ghost writer doesn't believe in ghosts until she encounters her brother who died on their voyage to the U.S. from Vietnam. "There is a fantastic too-muchness to the story," writes Sharma. "But the very fact that Viet's stories succeed reminds us that there is a too-muchness to life also."
Where We Must Be by Laura van den Berg
Recommended by the indiana review.
The narrator in Laura van den Berg's "Where We Must Be" makes a living out of being monstrous, realizing others' fantasies: she's an actor paid to embody Bigfoot at the Bigfoot Recreation Park. "It would be so easy for that to be the story — a person in service only to others, to the fantastic, who loses themselves in the effort," write Britt Ashley and Peter Kispert in the foreword. But it's not the story. Instead, van den Berg "blurs the line between reality and fantasy, illuminating the narrator's struggle for her own sense of balance between the two."
Tin Cans by Ekaterina Sedia
Recommended by jeff vandermeer for weird fiction review.
Jeff VanderMeer recommends this horror story on behalf of the Weird Fiction Review , writing that "'Tin Cans' appealed to us because of the precision of detail and the dark humor, juxtaposed with real horror." "Tin Cans" is a horror story no doubt, but the power of its horror comes from the plausibility — the accessibility — of the man and tragedy it depicts. Narrated by an old man whose wife died the day the Moscow Olympics opened, Sedia's story captures sundry terrors of life: unemployment, impotence, and aging.
The Cottage on the Hill by J. Robert Lennon
Recommended by  unstuck.
"'The Cottage on the Hill' is a J. Robert Lennon horror story," writes Matt Williamson for Unstuck , which means that it's also a story "in which the characters' loneliness — their disconnectedness, their inability, at times, even to speak or listen to one another — is more chilling than any of the supernatural elements." Following Richard, Evelyn, and their children Lily and Gregory through the many vacations they have at the cottage. But with through framework of an idyllic life, Lennon shows us something terrifying: "in a world where we may not be able to prevent ourselves from hurting, terrorizing, or even destroying the people we most want to protect."
Take a break from the news
We publish your favorite authors—even the ones you haven't read yet. Get new fiction, essays, and poetry delivered to your inbox.
YOUR INBOX IS LIT
Enjoy strange, diverting work from The Commuter on Mondays, absorbing fiction from Recommended Reading on Wednesdays, and a roundup of our best work of the week on Fridays. Personalize your subscription preferences here.
ARTICLE CONTINUES AFTER ADVERTISEMENT
Don't miss out
Sign up for our newsletter to get submission announcements and stay on top of our best work.
Who Gets to Write About Sexual Abuse, and What Do We Let Them Say?
Criticism of 'My Absolute Darling' and of memoirs about incest suggests that there are some stories we're not ready to hear
Oct 2 - Erin Spampinato Read
More like this.
7 New Southern Gothic Novels by Women Writers
Ciera Horton McElroy, author of Atomic Family, recommends books proving the Southern Gothic canon no longer belongs to only men
Feb 28 - Ciera Horton McElroy
When Reality is More Terrifying Than Cursed Bunnies
Bora Chung uses the fantastic to examine the absurdity of misogyny and society's injustices in her short story collection
Dec 28 - Jaeyeon Yoo
Can You Be an Outsider Artist If You Crave Mainstream Recognition?
David Leo Rice's novel adds an uncanny layer to ideas of Jewish identity, masculinity, and artistic ambition
Dec 15 - Adrian Van Young
DON'T MISS OUT
This site uses cookies to improve user experience. By continuing to browse, you accept the use of cookies and other technologies.
6 Short Unsettling Monster Tales to Add to Your TBR List
What's under your bed?
From mythology to modern movies, monsters have always been a ubiquitous feature of storytelling. They satisfy our love of the unknown as well as get under our skin in the best possible way. And monsters can be almost anything: from the familiar werewolves and vampires to more obscure legends from around the world, we'll never run out of creatures to delight and terrify us.
So as the winter months wear on, cuddle up to a few monsters of your own with these six creepy tales.
11 Monstrously Compelling Books About Creature and Cryptid Legends
"The Food in the Basement"
By Laura Davy
Laura Davy should be a name that's on every horror fan's radar. In her tale, "The Food in the Basement," first released in Apex Magazine back in 2014, she takes on the vampire genre with aplomb.
The young Sondra has been kidnapped by a vampire named Kaden, and she's currently living in his locked basement, serving as his regular midnight snack. While she's certainly unhappy to be there, the story goes beyond the ordinary terror and instead tracks her day-to-day life in astounding detail, from the things she eats to the reruns she watches on TV. Consequently, the ennui of being imprisoned is balanced with the omnipresent threat of death in a way that's perfectly understated yet wholly effective. This story makes vampirism seem downright banal, and that makes it even scarier and more unsettling. A highly recommended tale.
"Magdala Amygdala"
By Lucy A. Snyder
This story, first published in the Dark Faith: Invocations anthology, is an extraordinary take on the zombie apocalypse. Much like our own pandemic era, a virus has infiltrated society yet life simply moves forward, sometimes with dangerous results. Whether you're a fan of the zombie trope or not, this is a tale that will draw you in and not let go. And once you've read "Magdala Amygdala," be sure to preorder Snyder's forthcoming novel, Sister, Maiden, Monster , which expands upon the world featured in her apocalyptic short story. It's sure to be one of the biggest horror books of 2023.
An Ultimate List of Creature Feature Horror Films
"The Vampire of Kovácspéter"
At this point in literary history, we all know about vampires—in fact, they're as commonplace as they come in the horror genre. Author P H Lee relies on our knowledge and attachment to the trope in crafting this fabulous tale of a vampire hunter who arrives in a remote village to take down the local castle-lurking bloodsucker once and for all. This is a wonderful deconstruction of the vampire legend, and with a sly wit and clever attention to detail, it's a story that you won't soon forget.
12 Vampire Horror Books to Sink Your Teeth Into
Not All Monsters
By Edited by Sara Tantlinger
A group of harpies roost in the attic of a house, and the two sisters living there must decide what they'll do next. Featured in the Not All Monsters anthology, this one will stick with you. K.P. Kulski is one of the most vibrant voices in horror today, so if you haven't read her work yet, you are seriously missing out. After you check out "Black Feathered Phlogiston," be sure to pick up her debut novel, Fairest Flesh , which tackles one of the real world's most notorious monsters: none other than Elizabeth Bathory.
The Night Sun
By Zin E. Rocklyn
Over the past few years, Zin E. Rocklyn has become a major author in the genre. Their fiction is among the very best in horror today, and with their recent Shirley Jackson Award win , it's clear they're just getting started. Their story, "The Night Sun," is a unique spin on the werewolf trope, examining themes of racism and domestic violence in the process. This isn't always an easy story to read, but it's an absolutely necessary one, and a tale you should put on your reading list ASAP if you haven't already.
11 Gripping Horror Novellas by Black Authors
The October Country
By Ray Bradbury
Like many speculative fiction readers, I've been a huge Ray Bradbury fan since childhood. It started in elementary school when I read the short story, "Homecoming," and my adoration for his work hasn't abated since.
While much of his fiction—both short stories and novels—are celebrated even today, "The Man Upstairs," which is featured in his acclaimed collection, The October Country, doesn't often get as much love. Perhaps that's because it's one of the weirdest vampire stories you'll ever read. In fact, calling it a vampire story doesn't even do it justice. Regardless, if you're looking for a monster tale unlike any other, then Bradbury has got you covered with this bizarre coming-of-age yarn that ends with a deeply strange and oddly amusing denouement.
Get our eeriest tales and best book deals delivered straight to your inbox.
© 2023 OPEN ROAD MEDIA
We are a participant in the Amazon Services LLC Associates Program, an affiliate advertising program designed to provide a means for us to earn fees by linking to Amazon.com and affiliated sites.
Account Information
Six monster stories worth reading
Share with Your Friends
Your email has been sent
These works by Shelley, Poe, Lovecraft, and Sigler are among Edmond Woychowsky's favorites when he wants to read a good monster story.
Our fear of the unknown is what is really at the heart of a good monster story. I still feel a rush of adrenalin when I'm afraid, and it's that little jolt that makes me read stories about monsters. These are some of my favorite monster tales.
No discussion about monster stories is complete without mentioning Mary Shelley's Frankenstein . ( Geekend contributor Nicole Bremer Nash considers this required reading for any geek .) Unfortunately, when you mention the book, somebody always brings up the 1931 film version of Frankenstein , in which the creature is an inarticulate beast; in the novel, he is kind and caring, and he reluctantly turns to darkness only when rejected by his creator, who is the real monster.
Edgar Allen Poe's "The Cask of Amontillado" impacts everyone who reads it. While this short story doesn't feature what most people would consider a monster, I think that Montresor more than fits the bill. Anyone who can do what Montresor did to Fortunato cannot be regarded as human.
Perhaps no other author created characters (or if you prefer, elder gods) as dark and as monstrous as H. P. Lovecraft . In the universe he crafted, humanity is but an insignificant part. The best known of Lovecraft's creations is Cthulhu, who was introduced in the 1926 short story "The Call of Cthulhu" . Since 1928, Lovecraft and others have added to the original story and created the Cthulhu Mythos , which is a rich tapestry of evil and horror.
The book I no longer recommend
I used to recommend Stephen King's Pet Sematary , but I no longer do that because of an incident with a coworker. This coworker always walked to work when the weather was nice. The walk was pleasant and was less than a quarter mile through a small patch of forest, which was much better than walking more than a mile along the roads or driving. That was the situation until I recommended that he read Pet Sematary .
Several months later it was pointed out to me that my coworker stopped walking through the woods — in fact, he seemed to avoid any forest or large grouping of trees. Piecing things together from what he told some of our coworkers, I learned that this change was due to his fear of the Wendigo . After reading Pet Sematary , it seems my coworker became convinced that there was a Wendigo in that little patch of forest, and no one could convince him otherwise. So, while I will re-read this book myself, I no longer recommend it to others.
Am I a monster?
I really like that in some of these tales the monster is totally oblivious to the fact that he or she is a monster. I'm not sure why, but this makes me wonder if I am a monster. So, let me ask you, dear Geekend reader: Am I the only one who wakes up naked on the back porch after a full moon with the coppery taste of blood in my mouth?
More reading recommendations
Six zombie tales worth checking out
Superhero sci-fi tales for mere mortals
2010 Hugo award winners to add to your sci-fi reading list
Know your science-fiction subgenres
Edison's Conquest of Mars: A Victorian Era steampunk space opera
TechRepublic's geek reading list
A required reading list for geeks
Book Review: 'American Gods'
Daily Tech Insider Newsletter
Stay up to date on the latest in technology with Daily Tech Insider. We bring you news on industry-leading companies, products, and people, as well as highlighted articles, downloads, and top resources. You'll receive primers on hot tech topics that will help you stay ahead of the game.
Contact Edmond Woychowsky
Your message has been sent
See all of Edmond's content
After Hours
Editor's Picks
TechRepublic Premium editorial calendar: IT policies, checklists, toolkits and research for download
TechRepublic Premium content helps you solve your toughest IT issues and jump-start your career or next project.
The best human resources payroll software of 2023
With a lot of choices in the market, we have highlighted the top six HR and payroll software options for 2023.
Windows 11 update brings Bing Chat into the taskbar
Microsoft's latest Windows 11 allows enterprises to control some of these new features, which also include Notepad, iPhone and Android news.
Tech jobs: No rush back to the office for software developers as salaries reach $180,000
Salaries for remote roles in software development were higher than location-bound jobs in 2022, Hired finds.
The 10 best agile project management software for 2023
With so many agile project management software tools available, it can be overwhelming to find the best fit for you. We've compiled a list of 10 tools you can use to take advantage of agile within your organization.
1Password is looking to a password-free future. Here's why
With phishing-based credentials theft on the rise, 1Password CPO Steve Won explains why the endgame is to 'eliminate' passwords entirely.
User privilege policy
PURPOSE This policy provides guidelines for the delegation of user privileges on organization-owned systems. It also provides guidance for usage of high-privilege or administrator accounts. From the policy: Limiting the use of superuser accounts Users must not use administrator or root accounts — or similarly high-leveled account types — for tasks that do not require ...
Remote access policy
PURPOSE This policy outlines guidelines and processes for requesting, obtaining, using and terminating remote access to organization networks, systems and data. It applies to scenarios where employees connect remotely to in-house data centers as well as offsite facilities, such as cloud providers. From the policy: DETERMINING ELIGIBLE USERS Only users with a demonstrable business need ...
Risk management policy
SUMMARY Risk management involves the practice of addressing and handling threats to the organization in the form of cybersecurity attacks and compromised or lost data. The process of establishing appropriate risk management guidelines is critical to ensure company operations and reputation do not suffer adverse impacts. It's not an easy process, achieving a sound risk ...
TechRepublic on Twitter
TechRepublic on Facebook
TechRepublic on LinkedIn
TechRepublic on Flipboard
Privacy Policy
Terms of Use
Property of TechnologyAdvice
You're My BOO!
A sweet and non-frightening bedtime story to celebrate Halloween with little ones!
Shh What's That?
Dia and Tara think they see a monster! What can it be?
The Book of Bhoots
Who whispers your name in the wind on this moonless night? Maybe nothing. Maybe something scary...
The Big Book of Boochandis
Beloved bogeymen of Tamil Nadu, Boochandis are summoned to get unwilling kids to do as they're told... and they're here this Halloween!
How To Tame A Monster
Lwando's little sister often turns into a monster! How can he help her?
Zombie Town
Elroy is scared of most things, especially going on a school camping trip. But that's not counting the ZOMBIES!
Zombie Parents From Outer Space
Ten year old Roman realises the world is under threat when his parents, brother and school friends are turned into alien zombies by their cell phones...
The Day Mum Became A Monster !
Jack and George are surprised when Mum becomes a monster!
The Ogre of Rashomon
A hero fights an ogre, and steals his arm.
There's An Alien In My House!
A boy thinks there is an alien in the house... but it's something very different!
Under My Bed
There's a tiger under the bed! Luckily Mum knows just what to do...
Bumbly Wumbly's Sunshine
Bumbly Wumbly is a monster from Neptune who dreams of the sun...
Timmy VS The Monster
Timmy's parents don't believe there's a monster in his closet. What do you think Timmy will do next?
The Adventures of Petty Popperkosh
A troll wants to eat Petty Popperkosh, but she's got a cunning plan!
The Princess and the Goblin
The fairy tale of a Princess, a boy, a magical Grandmother and an army of Goblins.

Short Story: Monsters
Originally published in The Sunday Times.
The instructions were quite clear. They were to be back by half-past eight. They were to stay together at all times. They could accept sweets and chocolates – after all, that was the whole point – but they were not to eat anything until they got home. Under no circumstances were they to enter anybody's house, not even the front hall. And they were to go nowhere near Mr Asnyk at No. 29. That was the most important rule of all.
And yet, still she was worried. Watching her two children – Simon, 12, and Jemima, 9 – walking away from the front door, on their own, Sarah knew that it went against all her instincts. At the same time, she had to admit they were adorable. Simon was small for his age, with reddish hair cut short and freckles. He had done himself up as a ghost with a strip of white muslin that had once been meant for curtains. Jemima, with curly hair, turned-up nose and that cheeky, little-girl smile was almost half his size. Cardboard, a plastic bin liner and a little green make-up had turned her into a witch.
For a moment they had stood in the front garden of their modern, brightly lit house with the drive sweeping down to Stratfield Lane. The house was one of six, similar but not quite identical with picture windows, double garages and faux-Victorian conservatories, an estate built in the 1980s. Sarah had taken a picture of them on her mobile phone standing there. But even then she had thought it was wrong. Children didn't roam the streets on their own any more, evening in a quiet place like Woodbridge, and certainly not on a dark, wintry night like this.
She knew what Mike would say when he got home. He had an irrational dislike of almost anything American and this new tradition, tricking-or-treating, was just another unwelcome import following all those homogenous street cafes, the television programmes, no-win-no-fee lawyers, doggy bags in restaurants and a whole lexicon of new phrases – "have a nice day" – designed almost purposefully to make the teeth grate. Each one of them, according to Mike was an erosion of the British way of life, as unnoticeable and yet as obvious as the disappearance of the Suffolk cost itself. But then, of course, the property crash had also come over from America. The so-called toxic assets that had almost destroyed the housing market… and with it Mike's once-successful property business.
He hadn't wanted the children to go out but she had persuaded him. "They'll be all right. All the other kids are out there. And I'll talk to them before they go."
"What makes you think they'll listen?"
"They're normally sensible."
"Well I don't want them out too late. And they're not going anywhere near No. 29!"
It was almost a quarter past seven. The children had been gone for 15 minutes. Sarah Lucas went in to the kitchen and poured herself a gin and tonic, her second of the evening. She used the left over tonic water from the first. She sat at the kitchen table, the glass cradled between her hands, her long blonde hair curving down to frame it on either side. There was a pile of ledgers beside her. During the summer she had taken on a part time job, doing the books for a local garden centre. She had been an accountant when she and Mike met. She didn't mind the work and they needed the money.
She had to admit that he was right. This creeping Americanisation. She had noticed the shops full of masks and wands and witches' hats and even greeting cards. There had been chocolate skulls and severed fingers at the checkout at Marks and Spencer. None of these things had been there a few years ago. It was just an opportunity for the sweet manufacturers to make more money. And there were the jack-o'-lanterns, pumpkins hollowed out with candles burning inside. Since when had pumpkins ever been part of the English diet? Good old pumpkin pie, anyone? It was ridiculous, and a waste of food, really. She was sure that people would just scoop out the contents and throw them away.
And finally this trick-or-treating. It might seem innocent enough in the face of it but last year a bunch of little hooligans had turned up on their doorstep, and when Mike had told them where to get off, they'd pelted the door with raw eggs and that was a trick and a half when it came to having the whole thing repainted. This year she had a tin of Roses out in the hall. Mike had objected but she wasn't going to have the house ruined for the sake of a few pence-worth of sweets.
Sarah finished her drink. She flicked on the TV and watched half of Eastenders, barely concentrating on the plot. No sign of Mike. Nothing from the children. Simon had a mobile with him and would call her if there was any problem but the silence was still worrying. It was so dark outside. The council had cut back on street lighting – she was sure of it – and as you went down the hill towards the river it sometimes felt that you were leaving civilisation behind you. Suppose the children went down that way? No. There were too few houses to make it worthwhile. They would be somewhere nearby. They would have started with the five neighbouring houses and then moved on to one of the other estates. For a moment she was tempted to ring them but decided against it. It would spoil their fun. Worse still, they might not answer and what would she do then?
A pair of headlights swung across the room and at the same time she heard a car pull up in the drive. She went over to the kitchen window and pulled back the net curtains. It was Mike. He had finally arrived. She watched him climb out of the car, then reach back in and take out his attaché case. She could tell from his movements that it had been another bad day. Of course October was always a quiet month when you've had a quiet year. He'd let Janice go. He'd closed down half the office. And he'd sold the expensive car which he should never have bought in the first place but which he'd said would impress the clients. It still wasn't enough. She sometimes wondered if anything would ever be enough.
He came in. He looked tired with his dark hair now thinning, pale-blue eyes, downturned face. He had pulled down his tie and opened his collar. He was putting on weight. She wondered when he had begun to look as defeated as this – but then who was she to talk? She had seen the crow lines forming around her own eyes, the looseness around her lips and cheeks.
"Hi," she said.
"You want a drink?"
They didn't kiss. They opened bottles. Whiskey for him. A third gin and tonic for her. He came in to the kitchen and slumped at the table.
"Where are the kids?"
"Trick-or-treating." He looked up sharply and she continued in the same breath. "You said you didn't mind."
"I know but I thought they'd be back."
"They're only round the corner." He said nothing so she went on. "It's all right, isn't it?"
"I said it was all right if you went with them."
"That's not what you said."
"So where are they?" He lifted a hand, palm up, gesturing at the wall, at the outside. "I thought you were going to be with them. I can't believe you just let them wander off on their own."
"I never said I was going with them." That was so unfair. Mike knew exactly what they'd agreed. "All the children are out," she added. "It's Halloween."
"And what are you going to say if something happens to them?"
"I hope they are staying away from No 29."
"I told them not to go there."
"They'd bloody better not go near."
But of course the children did go to No 29, to the house at the very end of Stratfield Lane. It had been rented, the year before, by a single man who had come out of nowhere but who had soon made himself not just know but instantly recognisable. "Have you seen him?" people would ask. "Loosham Asnyk." The name had been supplied by the postman who'd read it on his mail. He hadn't of course introduced himself. He never spoke to anyone. He just walked in that odd way of his, wearing those odd clothes, always carrying a supermarket bag even if there wasn't anything in it, usually stopping off at the café at the station.
Lucjan Asnyk was possibly Polish, possibly Lithuanian. He was in his fifties, plump, almost completely bald. What hair remained was wispy and of no particular colour, clinging to a speckled head. He wore baggy jerseys, jeans that didn't fit and sandals over soaks. Those who had stood next to him confirmed that he didn't wash. What was he doing in Woodbridge, without a wife, without a job, without any background at all? He was the sort of man who by his very nature attracted suspicion. He didn't actually need to do anything to deserve it.
But in fact Mr Asnyk was quickly spotted hanging about the playground on the Kingston Road and that was what had started it. A single man, sitting by himself, on a bench with a view of the swings and seesaws. The rest very quickly fell into place. No 29 had been used in the past as a halfway house, a transitional facility for prisoners preparing for release. It had been empty for a long time and then suddenly it had been redecorated and Mr Asnyk had arrived – not with a removals van but with a few suitcases. Didn't that tell you something? His English was apparently good but he seldom used it. He was antisocial. But he smiled at children.
Why did Simon take his sister there? It might have been for a dare. It might have been because they hadn't got very much yet from the houses they'd visited… just a couple of mandarins and some miniature KitKats. Maybe they rang the doorbell without even realising they'd strayed into forbidden territory. Children don't need any reason to do exactly the opposite of what they should. But they stood there and the door opened. "Trick or treat!" they called.
Half past eight. Sarah Lucas was imagining the streets of Woodbridge, seeing the glistening sheen of water on the surface, the empty doorways, the shapes forming in the shadows. The children still weren't home and she was already blaming herself... for what? For whatever was skulking there in the back of her mind. She refused to give it a name. Mike was sitting opposite her in cold silence, smoking a cigarette. They had shouted at each other. It was inevitable. Had he really told her not to let them go out on their own? It didn't matter any more. If they weren't home in five minutes, she would jump in the car and search for them.
And then the doorbell rang and she heard the excited laughter. It was Jemima. Sarah opened the door and the two children tumbled in, through the hall and into the kitchen, two balls of excitement, eager to show how much they had got. Mike was suddenly there with them and at once they sensed his mood.
"You're late," he said.
"They're only five minutes late," Sarah said.
"They were meant to be back by 8.30."
Simon was too excited to care. "We got three KitKats, two oranges, a Twix, Roses and loads of chocolate bars," he said tipping them out on the kitchen table.
"Mrs Dow didn't give us anything," Jemima intoned. She was completely serious about everything. "So we poured rice through her letterbox."
"And what's this?" Mike Lucas had picked up a chocolate bar in an unfamiliar, foreign wrapper. Written on the cover in old-fashioned letters were the two words: Czekolada mleczna.
"Where did you get this?" he demanded.
Silence. Then…
"Mr Asnyk gave it to us," Jemima had said it deliberately. She clapped her hands over her mouth and widened her eyes. A pantomime gesture.
"You went to No 29?"
Simon looked at his little sister accusingly. "No."
"Don't lie to me, Simon."
"We didn't mean to…"
"But you went there. You were expressly told you weren't to go to that house but you did anyway."
"Mike…" Sarah began.
"Forget it, Sarah." Mike Lucas walked over to his son. He was a big man. He towered over him.
"Did you go in?" he demanded.
"No…" There was a quaver in Simon's voice.
"So what happened?"
"Nothing. We just knocked and we said 'Trick or Treat' and he gave us some chocolate."
"He was nice," Jemima said.
It was as if she had thrown a switch. Mike grabbed hold of Simon with both hands, pulling him towards him. He was livid. He was tearing at Simon's shirt, half dragging him off his feet, his fingertips digging into the boy's flesh. Their faces were very close and Simon smelt the whisky and the cigarette smoke and, perhaps the pent up anger and fear. He saw the shaving rash on his father's cheek, the tiny razor cut above his lip. He saw the hair in his father's nostrils. He knew what to expect. "Why don't you do what you're told? Why do you never list to a thing we say? We told you not to go to that house and you went in."
"We didn't mean to…" The tears were already pouring out of Simon's eyes. They were streaming down his cheeks and under his chin.
"You could have been hurt. You could have been killed. Anything could have happened to you."
"He just gave us chocolate. He didn't do anything."
Mike's grip tightened. He was pulling the shirt up and towards him so that it cut into his son's armpits. Simon was arched backwards. "You're a disobedient little shit." And then he hit Simon, the side of his hand slamming into his head, into the curve above his ear, a deliberately calibrated blow that hurt but would leave no bruise. Jemima just sat there with rabbit-like eyes.
"Mike…" Sarah mutter the word but didn't move.
"Get out of here. Go to bed. And you're not having the chocolate. You're not having any of it. You were told what to do. You were told to be back here by 8.30. Now go to bed, both of you. Go on!"
He released Simon. The side of Simon's head was stinging but he wasn't badly hurt. The tears were still flowing. He ran out of the room.
A few minutes later, curled beneath an Arsenal duvet, he fell asleep. And dreamt of monsters.
With a Mind to Kill in Paperback April 27th - Check out the new cover!
20 Questions With Anthony Horowitz
MAGPIE MURDERS: Creator and executive producers on new PBS series – Exclusive Interview
Anthony at the Oxford Literary Festival - Thrills and Spills: From the Diamond Brothers to Alex Rider
Sheldonian Theatre
Broad Street, OX1 3AZ

@anthonyhorowitz
Where Seagulls Dare
This site uses cookies to improve user experience. By continuing to browse, you accept the use of cookies and other technologies.
The Creepiest Monsters and Villains From Classic Sci-Fi and Fantasy Short Stories
These bloodcurdling monsters and villains have made a huge impact on pop culture and the sci-fi/fantasy genre.
Photo Credit: Elti Meshau / Unsplash
We all love—or love to hate—a good villain. There's nothing better in a story than a truly unscrupulous villain or an absolutely horrific monster. The history of literature and film are full of unforgettable villains and creatures, from Grendel, the monster that struggled with Beowulf, up through Darth Vader.
However, we tend to associate great villains and monsters with more epic tales, like those contained in novels or series. These tend to give us more villains and more time to get to know them, to see how they work and what they're capable of. Sometimes, though, a short story can leave us with a villain just as unforgettable as any longer work, as you'll find in these classic stories (most of them from the so-called golden age of sci-fi and fantasy).
11 of the Most Compelling Villains from Sci-Fi and Fantasy Books
Sign up to get the best in fantasy and science fiction sent straight to your inbox!
Thulsa Doom, "The Cat and the Skull"
While most of us probably know Thulsa Doom best for his appearance as the villain in the 1982 film Conan the Barbarian , where he was played by James Earl Jones, that version of the character actually more closely resembles a different Conan villain named Thoth-Amon.
The original Thulsa Doom first appeared in the 1928 short story "Delcardes' Cat," which was later renamed "The Cat and the Skull," and which didn't actually see print until many years after the death of author Robert E. Howard. In spite of this, Thulsa Doom, with his face "like a bare white skull, in whose eye sockets flamed livid fire" set the prototype for any number of other undead sorcerers who have plagued fantasy stories ever since.
Althol, "Sticks"
If Thulsa Doom set the stage for countless undead spellcasters, the nefarious Althol of Karl Edward Wagner's British Fantasy Award-winning short story is one of the most recognizable, even among people who have never read the tale itself. We first meet this lich of a villain when our protagonist encounters him in the basement of a secluded house.
Of course, Althol, with his caved-in skull from the story's unforgettable opening segment, isn't the only memorable part of "Sticks," which was first published in the March 1974 issue of Whispers . The eponymous lattices of interconnected sticks, inspired by the art of classic weird-fiction illustrator Lee Brown Coye, have been cited as influences on everything from The Blair Witch Project to True Detective .
Described by P. Schuyler Miller as "probably the most unforgettable story ever published in Unknown ," a popular science fiction magazine of the '30s and '40s, Theodore Sturgeon's 1940 short story "It!" has the unusual distinction of creating from whole cloth a new type of monster. The story describes a monster made of muck and slime that forms around a human skeleton – an idea that would later be put to use for such classic comic book heroes as Swamp Thing and Man-Thing, among others. It is in Sturgeon's short story, however, that the muck monster finds its … roots, shall we say?
20 of the Most Fascinating Sea Monsters from Mythology and Fantasy Fiction
The Coeurl, "Black Destroyer"
Originally published in 1939 and later reworked into the novel The Voyage of the Space Beagle , "Black Destroyer" by A. E. van Vogt has a unique legacy. Not only did the monster from the story—an intelligent, cat-like creature called a Coeurl that feeds on id—quite possibly inspire the creation of the displacer beast in Dungeons & Dragons, but the story has also been cited as a precursor to the Alien movie franchise .
In fact, van Vogt saw so much resemblance between the Coeurl of his story and the xenomorph of Alien that he took 20th Century Fox to court, collecting some $50,000 in an out-of-court settlement.
AM, "I Have No Mouth, and I Must Scream"
Author Harlan Ellison famously received a settlement of his own after allegations that his scripts for the Outer Limits episodes "Demon with a Glass Hand" and/or "Soldier" were the basis for the film Terminator . However, one of Ellison's most famous short stories could also be credited with possibly inspiring at least one aspect of that movie franchise.
The massive, self-aware supercomputer known as the Allied Mastercomputer, later the Adaptive Manipulator and, eventually, the Aggressive Menace and then just AM, could easily be seen as a precursor of Skynet, the supercomputer that wipes out most of humanity in the Terminator series.
In "I Have No Mouth, and I Must Scream," AM is more successful even than Skynet, destroying all but a handful of humans who survive wholly at AM's pleasure, so it can torment them in an underground housing development.
American Cryptids: Famous and Fantastical Creatures From 5 U.S. States
Nyarlathotep, "Nyarlathotep"
Reworked constantly by both Lovecraft himself and later writers, the dark figure known as Nyarlathotep first appeared in H. P. Lovecraft's 1920 prose poem of the same name. It subsequently made new manifestations in such Lovecraft stories as The Dream Quest of Unknown Kadath and "The Haunter of the Dark."
Most of Lovecraft's antagonists tend to be monstrous entities from beyond space and time—and there are hints that Nyarlathotep, himself, is no different, acting as perhaps a harbinger of those same entities. However, the charismatic Nyarlathotep, who is described in his first appearance as resembling an Egyptian pharaoh of old, at least feels more like a human villain than such inscrutable figures as Cthulhu or Azathoth.
The Eyes, "I Am the Doorway"
Stephen King may be best known as a horror writer, but several of his most unforgettable stories are also tinged with science fiction . One of these is "I Am the Doorway," originally published in 1971, which chronicles an astronaut who returns from a disastrous mission to Venus.
Upon the astronaut's return, he begins to develop eyes on his hands, through which some alien intelligence is watching our world with sinister intent. Eventually, this intelligence is able to affect his actions, causing him to commit abominable murders. Though he holds the force at bay for some time, even going so far as dousing his hands in gasoline and setting them on fire, the story ends with him preparing to take his own life as a "ring of twelve golden eyes" have appeared in his chest.
10 Menacing Characters from Sci-Fi We Never Want to Meet
Featured photo: Elti Meshau / Unsplash
Sign up to get our favorite sci-fi and fantasy books sent straight to your inbox!
© 2023 OPEN ROAD MEDIA
We are a participant in the Amazon Services LLC Associates Program, an affiliate advertising program designed to provide a means for us to earn fees by linking to Amazon.com and affiliated sites.
login to Club
Stories listing
Newest stories
my favorites
magic and fantasy
big concepts
funny stories
tender and sensitive
Picture stories
Classic Tales
Download stories
Our own tales -audio
benefits of storytelling
how to tell stories
Teaching with stories
how to create stories
Imaginative Ideas for Stories
Tales usage rules
link to us!!
Stories of Monsters 
Tap the calamus image below to get free access to our best collection of stories for children with related activities. Download it to enjoy our stories whenever you want
Advertisement

Use these sort stories to enrich your family life: they'll help you to be a better parent, your children to be better kids, and your baby to develop healthy at emotional and intelectual levels.
Below you'll find the list with stories for kids about monsters tap the corresponding icon to read, download as pdf or listen to as mp3, an adventure full of paint , a story about a job well done.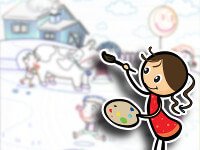 "Paying attention to detail and taking your time is the way to do a job well done. "
The Cave of Fear , a story about Courage, value things for what they are and not what they seem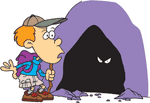 "Often rumours and idle gossip are based on nothing but speculation, and spread without being questioned."
The ghost-hunting Zombie , a story about Preventing racism and prejudice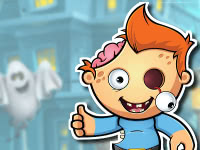 "A nice story to show that you can't pass judgement on someone just because they were born into a certain group "
Kraton's Labyrinth , a story about Patience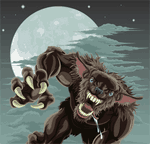 "Impatience can ruin even the best laid plans."
Adventures of an enemy of Halloween , a story about Good habits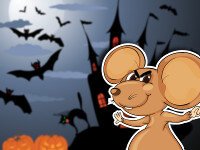 "A lovely story that uses Halloween as an opportunity to remind children of the importance of taking care of their teeth and eating healthy."
A Different Take on Halloween , a story about Forgiveness, self control and joy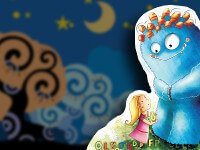 "A non-scary story about monsters, to tell to little ones on Halloween"
Forever a Monster , a story about Kindness, forgiveness and generosity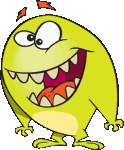 "A bad boy discovers what good effects kind people have in the world"
The Monster in the Wardrobe , a story about Bravery and tolerance
"Most fear is without foundation, and plays on what is unknown or different"
Waking Nightmare , a story about Self confidence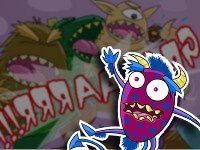 "There is always something nice we can do; we just have to look to find it"
The Brave Little Tortoise and the Monster , a story about Bravery, fear control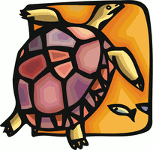 "The only way to successfully deal with a life and death situation is to face up to the fear it brings."
The Creature in the Attic , a story about Bravery, overcoming irrational fears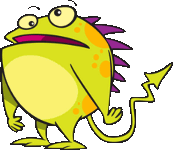 "We are imprisoned by many irrational fears, which drive us to foolish acts"
The Monster Maker , a story about Love of reading and imagination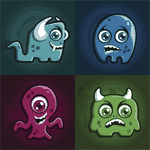 "A fun way to encourage kids to read and use their imagination"
The Lake Princesses , a story about Initiative and proactivity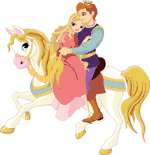 "You don't achieve things by waiting for them to happen, but by actively working to bring about everything that would help these things to happen."
MORE PICTURE STORIES...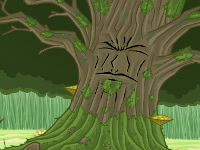 The Grumpy Tree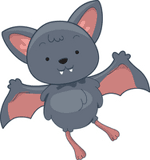 The Last Dinosaurs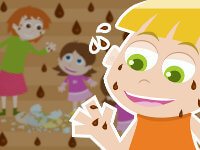 Chocolate Tears
More animated stories....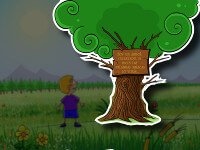 The Magic Tree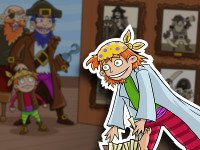 The Good Pirate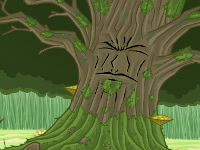 The Sweet Witch
The Singing Hippo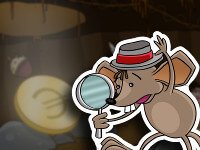 The Mystery of the Missing Coin
The Tidy Toys
( fortunately, sending them has no cost for us )
Would you rather look for stories, values and characters? You can do so using links below
search our tales collection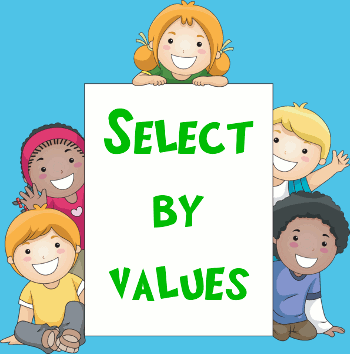 Browse this list with different children stories classifications available at our site
Stories classified by values, stories and tales classified by characters and elements.
Tap here to watch our new animated stories
stories classified by values
Bravery Cleverness Comprehension  Constancy  Creativity  Effort  Forgiveness  Friendship  Generosity  Goodness  Humility  Imagination  Integration  Joy  Obedience  OVERCOMING  Patience  Peace  Respect  Self control Sharing Sincerity  Teamwork  tidiness Tolerance  Trust  more topics...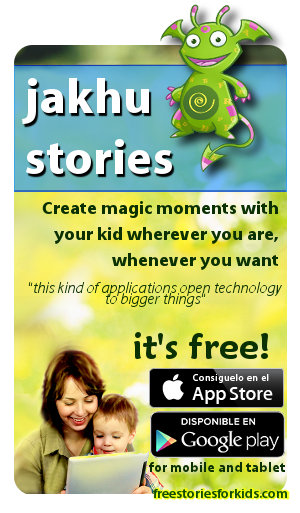 Best rated stories
Santa has stolen from me!
An Adventure full of Paint
The strange teacher who didn't like his pupils
The Prince and the Toymaker
A very healthy sneeze
ECRP, Early Childhood Research & Practice is an excellent resource with articles for parents and teachers willing to investigate in the latest techniques and discoveries about early childhood education
Child & Family Web Guide is one of the best parenting resources directory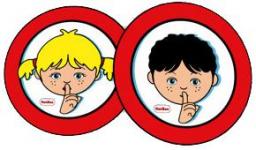 A story about how to treat people with disabilities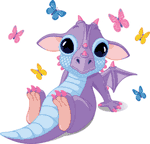 A story that teaches children to bring joy to others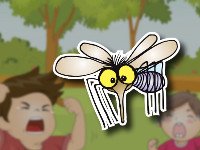 A story to prevent shouting and get a better family environment
A short story to overcome fear of darkness and monsters.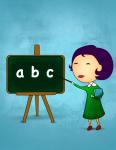 A story about freedom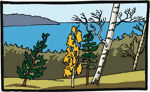 A short story about bad postures
A new world of stories to learn values within your family..
If you are not sure where to start, this is a cool sample of our best sections
Short stories list
Stories by category
Latest published stories
Connect to the growing family of people using educational stories.
Get in touch with a big community of readers. We are more than 170.000 people who like short stories on Facebook
Start learning spanish with our great collection of short stories in spanish
This is a site devoted to the whole family . Please share it with your own children and those of your friends.
Multiple resources to provide a creative education
Using tales to teach
Tips and tricks to educate
Articles about education
Workbook of Values
Download audio stories
Picture bedtime stories
And remember, all our stories are available as downloads in PDF format
Terms of Use
Privacy policy

SHORT STORIES .NET
Short stories for kids.
MERLIN THE FRIENDLY MONSTER
Short Story for Kids written by: Maria Alejandra Maya M. (9 years old).
Once upon a time…
There was a friendly monster called Merlin, who didn´t like being bad, but everybody was afraid of him.
There were also dragons and, as they were bad, people thought that Merlin was bad too.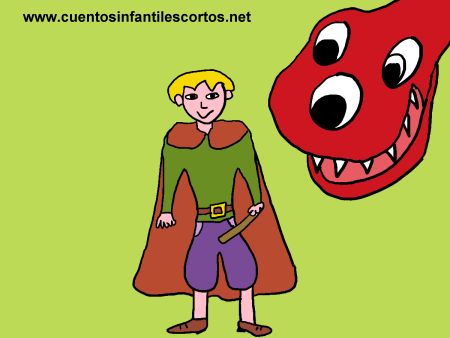 Merlin decided to go out for a walk with his friend Lisa. They met a group of girls who, when they saw Merlin, were really scared.
Continue reading…
Monster stories ; Tales about consideration ; Tales about friendship ; Tales about understanding ;
No Comments
ARTHUR AND THE MONSTERS
Short Story for boys and girls written by: Valenzuela Fox (7 years old).
Once upon a time there was a kid called Arthur who went to collect halloween sweets . He dressed up as a pirate and, after finishing asking for sweets, went home.
Arthur went to his room after dinner, took his teddy bear and fell asleep. His parents wished him good night and kissed him happily to sleep.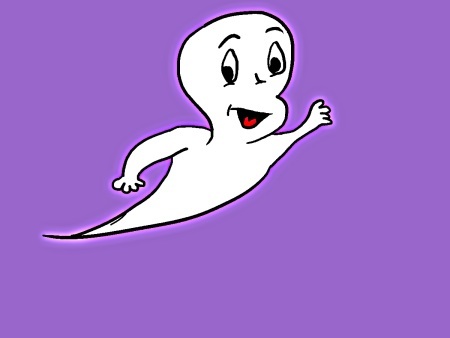 While sleeping, a noise gave him a start and he woke up. Arthur looked under the bed and there on the floor was a giant ! But Arthur was not scared.
Fables for kids ; Ghost stories ; Monster stories ; Short stories for kids ; Tales of terror ;
THE MONSTER
New Short Story for Kids written by: Andrés.
Once upon a time…there was a man called Andrew that was hunting monsters . One day caught a huge monster and so, he became famous .
A little monster was living with a family in their house; somebody told Andrew about him, and he went running to find him and finally caught the little monster .
Andrew began to earn so much money with his hunting monsters job, and became millionaire. One day, he decided to hire someone to help him, because had so much work to do.
Fables for kids ; Monster stories ;
THE MONSTER IN LOVE
How was Sami going ever to believe that his anger and fury would one day disappear ? This is the story of how Sami, the evil monster  from  Big Forest, became a good monster.
Everything began when Samy was on his way to town ready to carry out his plan of scaring all the  children there. The town, called Vill, was situated on a high  hill in the forest, on the other side of the river.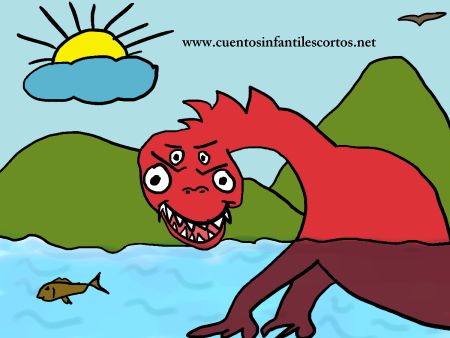 Love stories ; Monster stories ; Respect stories ; Short stories for kids ;
JULIE AT HALLOWEEN
Every 31st of October, Kingtown celebrates Halloween , also known as the night of the witches.
Kingtown is a mountain village situated up in the hills and it is always covered with fog  at sunset, which makes visibility more difficult for its inhabitants.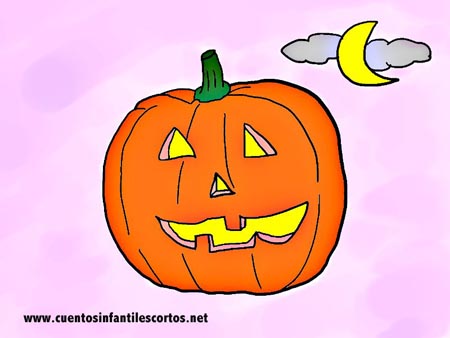 Children's stories ; Monster stories ; Short stories for kids ; Tales of terror ;
THE ONE EYED MONSTER
Once upon a time, there was an evil monster who was always disturbing people  in the kingdom.
In a town close by, lived a man who had one eye missing because of an occupational accident. The monster was always making fun of him saying: "Can you see me Mr. one eye? Hahaha!"
Characters and environments ; Kindness stories ; Monster stories ; Moral values ; Respect stories ; Tales to make you think ;
THE MONSTER AND THE HUMMINGBIRD
Short Story written by: Sthefy
A long time ago in a faraway forest, lived a monster. All the animals were scared of it and always ran away from him.
The monster always looked angry, and those who had seen his face said that his eyes reflected the evil that was in his heart.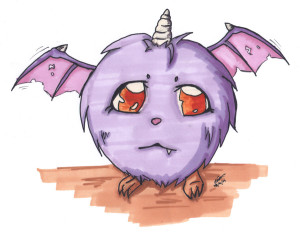 One day, a beautiful hummingbird,  drinking in a big lake, saw lots of animals running to the North of the forest. The beautiful bird asked one of the animals why, and the animal said: "If you want to stay alive, run! Continue reading…
Animal stories ; Characters and environments ; Empathy stories ; Kindness stories ; Monster stories ; Moral values ; Tales about friendship ; Tales about solidarity ; Tales of terror ;
SCARY MOON FOR ONE NIGHT
Once upon a time there was a 5 year old boy called Gary who was scared of going out at night because he thought that the moon was going to fall from the sky.
His parents always said: "You don´t have to be scared, the moon won´t fall."
Gary didn't know why, but he was very scared and imagined the moon falling and crushing him.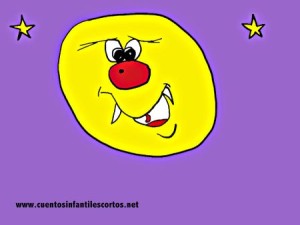 Halloween arrived and Gary´s parents insisted that he go out and have fun with his friends , Gary accepted this and went out but never took his eyes off the moon…  Continue reading…
Characters and environments ; Children's stories ; Monster stories ; Short stories for kids ; Tales about understanding ;
THE PRINCE AND THE MONSTRO
Once upon a time there was a very handsome prince called Hugo , who wanted to become king of a distant land of mountains and caves. Unfortunately his father had died and his uncle was now king, for the family did not believe that Hugo was brave enough to be king yet . This really annoyed Hugo, as you can imagine. He was convinced that he was valiant, but he just hadn't had the chance to prove it.
One day, Hugo found out that most of the land's adult men (including the king) were setting off to hunt a monster that was attacking their homes at night. In that mountainous land there was a kind of very famous and peculiar monster called the Monstro . It had three eyes, growled so loudly that you could hear him from miles away and on top of that he also drooled.
Hugo silently followed the men hunting the Monstro, and soon reached the dark cave where the monster lived.  Hugo hid behind a rock from the other men, for he was the prince and easy to recognise.
While the group of men argued over how best to hunt the Monstro,  Hugo snuck into the cave and went in search of it by himself. Once he had found it,  Hugo threw himself on its leg to stop it moving , then pulled a sack over its head so that it wouldn't bite him. After a few exciting and tense moments, Hugo tied its arms behind its back and took it out of the cave to show the king. Continue reading…
Bravery stories ; Monster stories ; Prince stories ;
THE LOCH NESS MONSTER
A long, long time ago there was a legend about a monster that lived in a lake called Ness , by the side of a little village in Scotland. No one had ever seen the Loch Ness Monster , but the whole world talked about her. People said that the monster in the lake was as big as a football pitch, that she had four eyes and ate all the little children who went near the lake.
Jake , for that was the name of an adventurous little boy from the area, decided to investigate and set off to explore the area around Loch Ness . Jake knew that if the rumours of the monster were true, he wouldn't come out of his adventure alive. But there was something inside him that made him think that what people said was false.
Jake believed that if there really was a monster in Loch Ness , she couldn't be as bad as the villagers said, for he believed that all living beings had their good and bad points, and that we should try to get the best out of each other.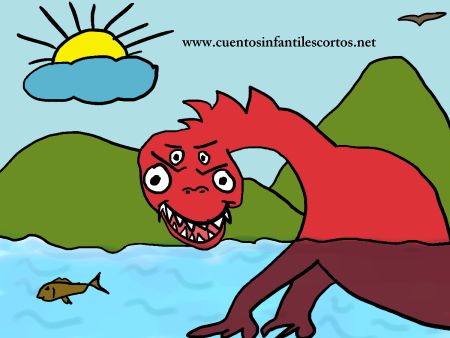 So Jake went off with his backpack full of food. When he reached the banks of the lake, he began throwing the food to attract the Loch Ness Monster . Continue reading…
Monster stories ; Respect stories ; Short stories for kids ;
We are using cookies for ads personalisation and to give you the best experience on our website.
You can find out more about which cookies we are using or switch them off in settings . More info: Privacy Policy .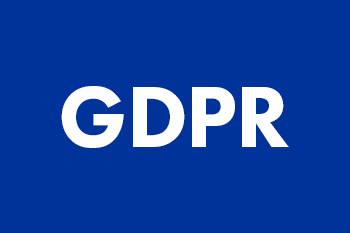 Privacy Overview
3rd party cookies.
This website uses cookies for ads personalisation, and so that we can provide you with the best user experience possible. Cookie information is stored in your browser and performs functions such as recognising you when you return to our website and helping our team to understand which sections of the website you find most interesting and useful.
You can know about how Google will use your personal data, here:  https://policies.google.com/technologies/partner-sites
You can adjust all of your cookie settings by navigating the tabs on the left hand side.
More info:  Privacy Policy
This website uses Google Analytics to collect anonymous information such as the number of visitors to the site, and the most popular pages.
Keeping this cookie enabled helps us to improve our website.
Please enable Strictly Necessary Cookies first so that we can save your preferences!