How to Write an Art Critique: Examples & Strategies
An art critique paper involves a comprehensive analysis and assessment of an artwork. Though this looks a bit complicated, the task doesn't require a lot of time if you have sufficient critique writing skills. It's an interesting assignment for students of art colleges as well as high schoolers. All you need is to study some art critique examples and learn some effective techniques. It will help make your essay creative and attention-grabbing.
Our specialists will write a custom essay on any topic for $13.00 $10.40/page
This article by Custom-writing experts will show you how to write an art review and criticism. It will serve as a guideline for your excellent paper! On the page, you will see all the basic information as well as tips and art critique templates.
🎨 Basic Information
👣 Step-by-Step Guide
🔬 Feldman's Method
Architecture
Photography
🔗 References
🎨 art critique: basic information.
Critical analysis of artwork stimulates and encourages the discussion of art. When you write it, you express your opinion. And when you receive a critique, you learn from others. Every person evaluates art differently. Some pay extra attention to the color scheme and composition. Others appreciate realistic qualities in artworks. And some people look for expressiveness and emotion.

You may think that because of these differences, we can't objectively critique art. Luckily, there is an accepted way to conduct a formal analysis of an artwork. It's called Feldman's method, and it consists of four elements: description, analysis, interpretation , and judgment . More information on these elements can be found in section 3.
👣 How to Write an Art Critique Step by Step
STEP #1. Create an outline before you start writing.
It will help you develop the structure of your essay. In the draft, answer these questions:
STEP #2. Decide on what info about the artwork you will need.
Then use credible sources to collect all the necessary data.
STEP #3. Provide a clear thesis statement .
A thesis here would be the main idea that would reflect your vision of an artistic piece. Don't underestimate the importance of a thesis! It will guide you through writing the entire essay. It will also help your readers understand your art criticism better.
STEP #4. Note your first spontaneous reaction to the artwork.
By the end of the process, you may better understand your first impression or even change your mind!
STEP #5. Write the main body using Feldman's method.
Study the artwork and assess its content, as well as its purpose. Explain which features of the piece of art you spot as the most exciting and less successful. Find more information on the elements of the method below.
STEP #6. Write your conclusions about the artwork.
They should base on all the information you have gathered.
🔬 Feldman's Method: 4 Art Critique Elements
To write a perfect art critique paper, use the four elements mentioned before: description, analysis, interpretation, and judgment. Understanding these elements will allow you to evaluate any artwork thoroughly and objectively.
When you start writing a critique , remember that a useful analysis provides your view of the object's strong and weak attributes.
Description
First of all, describe the artwork. At this stage, you don't have to analyze anything. You just answer the question: what do you see?
Here are some essential questions that you might want to answer in your artwork description:
E.g., this is an oil painting of a woman in profile. She's wearing a black dress in contrast with a brown background.
The next step you take when writing an art critique assignment is analysis. To analyze an artwork means to evaluate how its elements correlate with each other. At this stage, you figure out what helps the artwork to convey an idea or a mood.
When writing this section, answer the following questions:
E.g., the tonal range of the painting creates a dark and brooding atmosphere. The sharp shadows create dramatic contrasts.
Interpretation
In this next section, we are looking for the meaning behind the artwork. It may seem like a tough task, especially if the artwork is cryptic or too unusual. But don't worry: at this stage, the interpretation is entirely up to you!
Receive a plagiarism-free paper tailored to your instructions.
Remember: you shouldn't make your interpretation too arbitrary! Provide evidence and point out what exactly influenced your understanding of the artwork.
Here are the questions that you can answer while interpreting an artwork:
E.g., in this painting, the artist wanted to show us the king's personality and achievements.
And now it's time to express your opinion ! You're deciding if the work succeeded in creating a mood or telling a story.
It's essential to be objective when judging an art object. Remember: even if there's something you don't like, the work still can be successful! And don't forget to provide evidence that supports your judgment.
Here are some points that can help you write the fourth part of your review:
Just $13.00 $10.40/page , and you can get an custom-written academic paper according to your instructions
E.g., the artwork successfully conveys the atmosphere of a battle through its composition and color scheme. Learning about its backstory helped me to appreciate the painting even more.
📜 Art Critique Examples
As you can imagine, all kinds of masterpieces are subject to art criticism. For example, you can choose to write about paintings, drawings, sculptures, or even buildings. And, naturally, all these forms of art have their specific features!
These tips will provide you with an art critique template for anything, be it an oil painting or a cathedral.
Painting Critique Examples
Paint is a medium that emphasizes light, colors, and space. You can discuss these and many other points in your critique.
Sculpture Critique Examples
Similarly, many specific factors influence the overall impression of a sculpture. Below are some things to pay attention to.
Architecture Critique Examples
You can write art critiques on architecture, too! Just bear in mind the points below.
Photography Critique Examples
Analyzing a photograph is a lot like critiquing a painting. Still, there are some unique features to consider.
✏️ Art Critique FAQ
Any piece of art only becomes famous with the help of opinions. They are expressed by respected specialists. These opinions can be called critiques. One can make a critique in the form of a paper, article, or essay.
To comment on artwork like a pro, consider these steps :
Identify a genre/style/epoch.
Note typical features of the genre/style/epoch in the artwork.
Note what is peculiar, not typical for this style, etc.
Refer to the broader context, other works of the author.
Think about this type of essay as a reaction to what the author "tells" you through the artwork. Try to focus on a more or less objective review; do not fall into pure criticism or admiration.
The four major steps used in art criticism are:
Description,
Interpretation,
If you identify various aspects you want to focus on, you may describe each of them in that order.
Art criticism and formal analysis outline
Teaching Students to Critique
How to Judge Art: Five Qualities you can Critique whether you're an Artist or not
The Most Influential Art Critics Today
Magazines About Art and Online Newsletters
The Steps to Art Criticism: The Virtual Instructor
How to Analyze an Artwork: Step-by-Step Guide: Student Art Guide
Visual Analysis Guidelines: Skidmore College
Exploring Photographs: Khan Academy
Guidelines for Analysis of Art: University of Arkansas at Little Rock
How to Critique Your Painting: Artists Network
Share to Facebook
Share to Twitter
Share to LinkedIn
Share to email
'Nice flow of brightness' is a typical representative of comments generated by the jargon of art critiques I got from a friend painter when I exposed one of my paintings on Facebook. Utter nonsense with no artistic value, just to please me, a beginner in painting.

Thanks for stopping by!
wow, thank you so much, I`m an artist I want to know whether you have a sample platform i can give you my work for some simple criticism.
Thank you for your question. Unfortunately, we don't have such a platform.
Thank you so much for this information! Came in clutch and helped me to write a better art critique paper!
Thank you for your feedback, Rudy!
Thank you so much for this very informative topic. More power to you guys!
Thank you for your kind words. It means so much for us!
I really enjoyed this website. It was pretty good. I'm telling you that I'm glad.
I'm happy you enjoyed the website, Billy Bob Ricky Joe 🙂
Thanks so much for this information. Very helpful! Keep this great work up!
These are pretty useful art critique writing tips! Thank for such help with writing art critiques. My best to you!
Recommended for You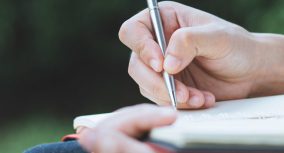 How to Write an Analysis Essay: Examples + Writing Guide
An analysis / analytical essay is a standard assignment in college or university. You might be asked to conduct an in-depth analysis of a research paper, a report, a movie, a company, a book, or an event. In this article, you'll find out how to write an analysis paper introduction,...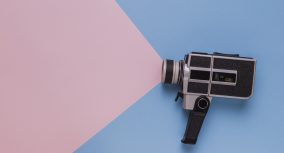 How to Write a Film Analysis Essay: Examples, Outline, & Tips
A film analysis essay might be the most exciting assignment you have ever had! After all, who doesn't love watching movies? You have your favorite movies, maybe something you watched years ago, perhaps a classic, or a documentary. Or your professor might assign a film for you to make a...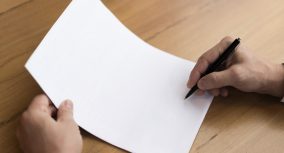 How to Write a Critique Paper: Tips + Critique Essay Examples
A critique paper is an academic writing genre that summarizes and gives a critical evaluation of a concept or work. Or, to put it simply, it is no more than a summary and a critical analysis of a specific issue. This type of writing aims to evaluate the impact of...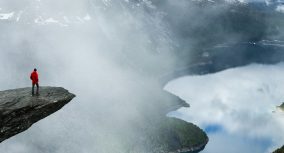 Short Story Analysis: How to Write It Step by Step [New]
Have you ever tried to write a story analysis but ended up being completely confused and lost? Well, the task might be challenging if you don't know the essential rules for literary analysis creation. But don't get frustrated! We know how to write a short story analysis, and we are...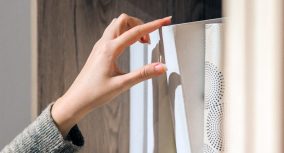 How to Write a Literary Analysis Essay Step by Step
Some students find writing literary analysis papers rather daunting. Yet, an English class cannot go without this kind of work. By the way, writing literary analysis essays is not that complicated as it seems at a glance. On the contrary, this work may be fascinating, and you have a chance...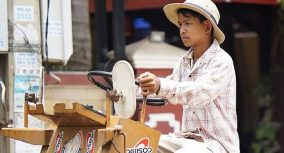 How to Write a Dissertation Critique: Examples & Guide 2023
Dissertation critique writing develops the students' critical and logical thinking abilities. When composing, the students learn to analyze the works conducted by other researchers. To critique a dissertation, you should: Thoroughly read the paper.Take notes and summarize the text (you can even try and use auto summarizer for that).Interpret and...

How to Write an Art Review Essay
Writing any review essay might be one of the toughest assignments in school or college. And when you first hear about art review essay writing, it might sound like something completely unrelated to your field of study.
However, if you know the importance of art review and critical thinking in education, then you know that a piece of coursework like this can be really important. Further, having a great background in art history, critical thinking, and art criticism is pretty hard to find in a textbook, especially if studying something unrelated.
Nevertheless, this article provides you with the information to get you started writing an art review essay. It is also ideal if you need extra tips to sharpen your skills and become better at writing these types of writing.
Generally, the essay has description, analysis, interpretation, and evaluation segments all rolled into one. However, they are distinct, and knowing how to write them, plus what information to put in each, will set you above the rest.
Parts of an art review essay
Before looking at the tips, here is a quick view of these parts and what each cover.
Description Part
The first part of these reviews is an introduction to the artwork's general characteristics. This part describes what it's made from, its size and other distinct features such as size, color, and age, among others.
Let Take Your Essay-writing Pain Away
Experience our affordable but high-quality services rocket fast
In addition, this section gives a brief history of the artist and where they're from. If you have more specific information about these things, include that as well.
Describe what materials are used in making this piece
Describe how large or small this work is compared to other pieces by this artist, if there are any. If there isn't another piece to compare, describe its size relative to something else. For example, you can say, "This sculpture is so tiny; I could hold it in my hand.".
Describe where this piece was made.
The next step is diving deeper into your feelings about the piece. Specifically, you should discuss your emotional responses as you experienced the artwork.
Describe how you felt, whether excited, happy, sad, confused or irritated. Write down these emotions and how they made themselves known in your body.
In your description, be creative and deeply innovative in your word choice because you want to make readers see the art through your words. For example, you can say, "I felt my jaw drop as I stared at the giant rock formations jutting from the ground like giant teeth."
Additionally, describe those feelings once the art was out of sight. Did they leave behind any lasting impressions? This section is aimed to draw a reader more into your piece because you want the mental picture created to stick with them for longer.
Also see: When to start a new paragraph in an essay
The description might be challenging to write, but there are tips to help you. One of the best ways to do this is by looking at your emotions before, during, and after viewing the piece of art. This will give you an idea of what emotion or feeling was evoked by whatever made up your experience with this piece of art.
Analysis Section
Now that you've fully described the work, it's time to analyze it. What does this piece mean? How does it relate to other works by the same artist, works by different artists, and historical periods and current events?
To analyze a painting, for example, you could write about how its composition was typical of paintings made during a certain period. You can also analyze how it differs from most paintings made during the same period.
You could also write about how this piece relates to other paintings by renowned artists such as Leonardo da Vinci or those that are similar and discuss why these similarities exist.
Interpretation Section
After analyzing your writing piece, the next step is interpreting it, which entails giving meaning to the artwork in this part of your review. Basically, you aim to decode the art.
Some questions to consider while writing this part include: What is the painting, sculpture, or drawing about? Further, you can answer what message the artist is trying to convey, or does this piece have a purpose?
If so, what feelings do you get from it and does it remind you of something else that has been created before?
For example, if writing a review on a painting with a night theme in a particular country, the artist probably chose to set the scene at night because they wanted readers to see city lights and stars.
Generally, an artwork's meaning revolves around society and its activities. Therefore, the origin or place where a piece is done significantly influences your interpretation.
Evaluation Section
The evaluation section entails the impact of the piece. In this part, your writing should explain to readers if the piece lives up to its expectations and whether you think it achieved its purpose.
Conclusion Segment
An art review essay's conclusion is the last part, where you sum up all the previous parts into one. This section also includes your final opinion and suggestions about the artwork.
Tips for Writing an Effective Art Review Essay
Besides knowing the sections of a review art essay, knowing these tips will help you produce a stellar review.
Follow instructions
Following your instructor's instructions is a critical aspect of art review essay writing. If the assignment asks you to review multiple pieces or an entire collection, you will need to write a few paragraphs on each piece individually before moving on to the next.
However, if asked to review only one piece, ensure you do that so that you do not include other information and go off-topic or become redundant by repeating yourself too many times
Research the historical context in which the piece was made and why it was created at that time. This also helps to give your readers a better understanding of the art. Further, the research should entail the artist, society depicted in the art, and other socio-cultural happenings.
Researching also ensures you have enough information to accurately judge the artist, their work, and the piece's meaning.
Be objective
Even though reviews have an element of personal opinion, this should not affect your writing. Also, the opinion should come at a later stage of the paper. The first part should be used to paint the picture to a reader before you give your opinion.
These tips will help you be objective.
Be objective in your tone and content.
Present the facts without making any subjective comments regarding the work of art under review.
When writing an art review essay, remember you're not criticizing the artist but simply evaluating their work based on established criteria of criticism
The golden rule in giving an opinion is to remember your opinion is not always right or wrong, and some people may like what you don't like. Therefore, try to look at things from different perspectives before giving your opinion on something which may be controversial or debatable
Writing an art review essay is a great opportunity to show your critical thinking skills and creatively express yourself. Artistic works are complex and often open to interpretation, so you must be able to look beyond what's on the surface level of the work itself and consider its deeper meanings.
And with these tips, you can now go forth and write a perfect art review essay.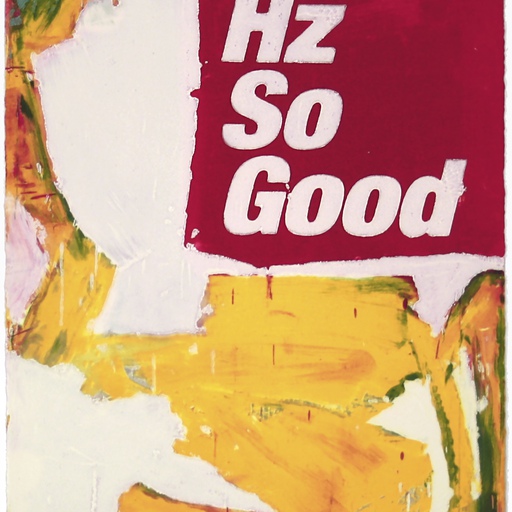 Know Your Critics
The 10 Essays That Changed Art Criticism Forever
By Will Fenstermaker
June 14, 2017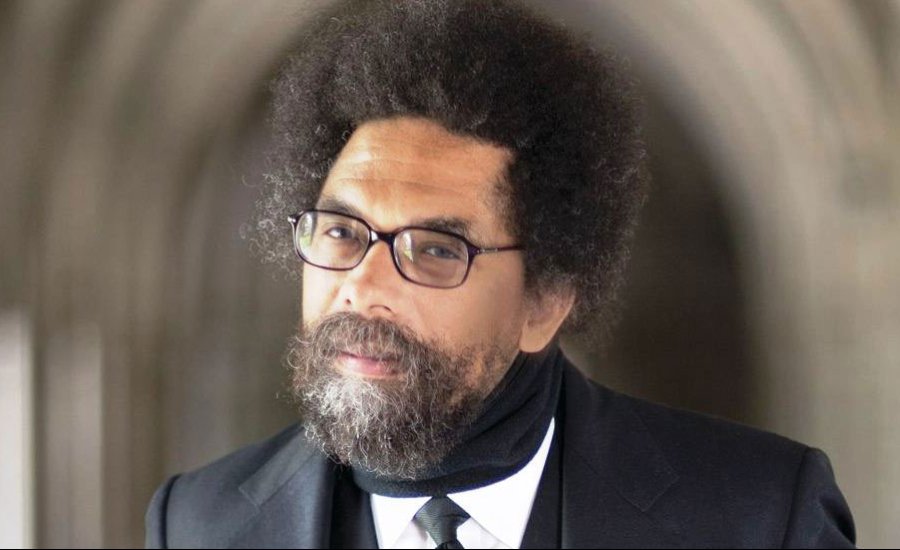 There has never been a time when art critics held more power than during the second half of the twentieth century. Following the Second World War, with the relocation of the world's artistic epicenter from Paris to New York, a different kind of war was waged in the pages of magazines across the country. As part of the larger "culture wars" of the mid-century, art critics began to take on greater influence than they'd ever held before. For a time, two critics in particular—who began as friends, and remained in the same social circles for much of their lives—set the stakes of the debates surrounding the maturation of American art that would continue for decades. The ideas about art outlined by Clement Greenberg and Harold Rosenberg are still debated today, and the extent to which they were debated in the past has shaped entire movements of the arts. Below are ten works of criticism through which one can trace the mainstreaming of Clement Greenberg's formalist theory, and how its dismantling led us into institutional critique and conceptual art today.
The American Action Painters
Harold Rosenberg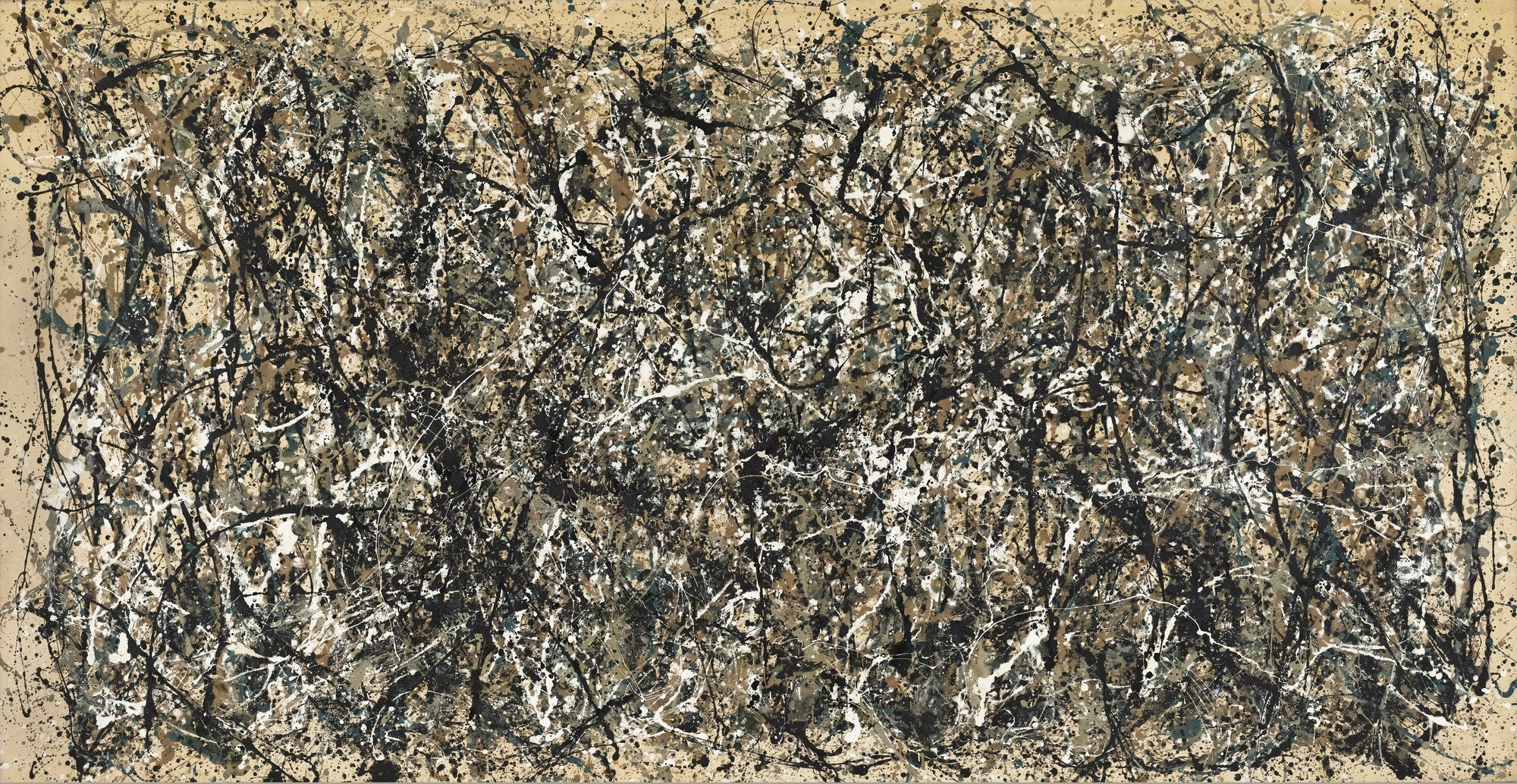 Harold Rosenberg, a poet who came to art through his involvement with the Artist's Union and the WPA, was introduced to Jean-Paul Sartre as the "first American existentialist." Soon, Rosenberg became a contributor to Sartre's publication in France, for which he first drafted his influential essay. However, when Sartre supported Soviet aggression against Korea, Rosenberg brought his essay to Elaine de Kooning , then the editor of ARTnews , who ran "The American Action Painters" in December, 1952.
RELATED: What Did Harold Rosenberg Do? An Introduction to the Champion of "Action Painting"
Rosenberg's essay on the emerging school of American Painters omitted particular names—because they'd have been unfamiliar to its original French audience—but it was nonetheless extraordinarily influential for the burgeoning scene of post-WWII American artists. Jackson Pollock claimed to be the influence of "action painting," despite Rosenberg's rumored lack of respect for the artist because Pollock wasn't particularly well-read. Influenced by Marxist theory and French existentialism, Rosenberg conceives of a painting as an "arena," in which the artist acts upon, wrestles, or otherwise engages with the canvas, in what ultimately amounts to an expressive record of a struggle. "What was to go on the canvas," Rosenberg wrote, "was not a picture but an event."
Notable Quote
Weak mysticism, the "Christian Science" side of the new movement, tends … toward easy painting—never so many unearned masterpieces! Works of this sort lack the dialectical tension of a genuine act, associated with risk and will. When a tube of paint is squeezed by the Absolute, the result can only be a Success. The painter need keep himself on hand solely to collect the benefits of an endless series of strokes of luck. His gesture completes itself without arousing either an opposing movement within itself nor the desire in the artist to make the act more fully his own. Satisfied with wonders that remain safely inside the canvas, the artist accepts the permanence of the commonplace and decorates it with his own daily annihilation. The result is an apocalyptic wallpaper.
'American-Type' Painting
Clement Greenberg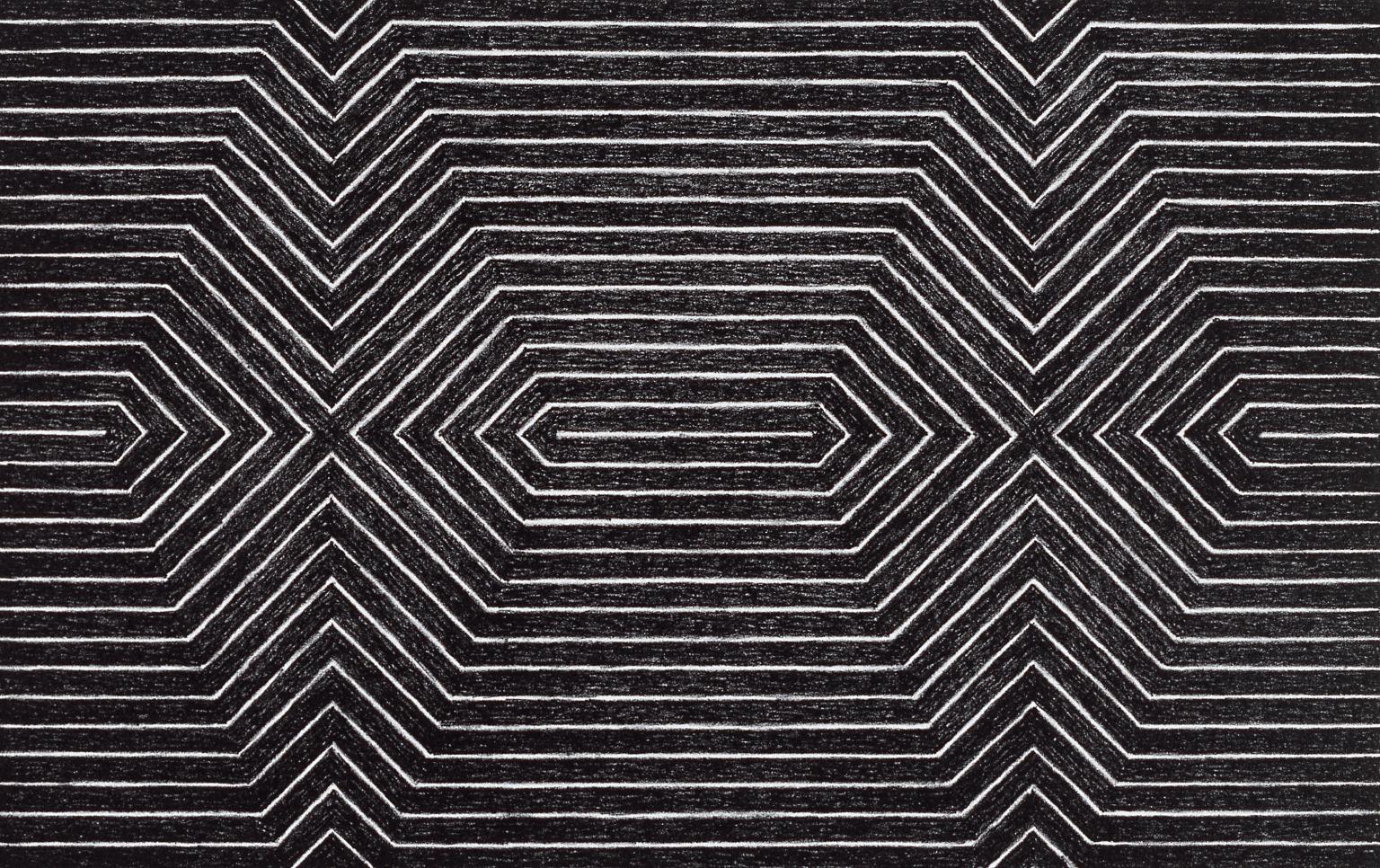 Throughout the preceding decade, Clement Greenberg, also a former poet, had established a reputation as a leftist critic through his writings with The Partisan Review —a publication run by the John Reed Club, a New York City-centered organization affiliated with the American Communist Party—and his time as an art critic with The Nation . In 1955, The Partisan Review  published Greenberg's "'American-Type' Painting," in which the critic defined the now-ubiquitous term "abstract expressionism."
RELATED: What Did Clement Greenberg Do? A Primer on the Powerful AbEx Theorist's Key Ideas
In contrast to Rosenberg's conception of painting as a performative act, Greenberg's theory, influenced by Clive Bell and T. S. Eliot, was essentially a formal one—in fact, it eventually evolved into what would be called "formalism." Greenberg argued that the evolution of painting was one of historical determinacy—that ever since the Renaissance, pictures moved toward flatness, and the painted line moved away from representation. Henri Matisse and Pablo Picasso were two of the landmarks of this view. Pollock, who exhibited his drip paintings in 1951, freeing the line from figuration, was for Greenberg the pinnacle of American Modernism, the most important artist since Picasso. (Pollock's paintings exhibited in 1954, with which he returned to semi-representational form, were regarded by Greenberg as a regression. This lead him to adopt Barnett Newman as his new poster-boy, despite the artist's possessing vastly different ideas on the nature of painting. For one, Greenberg mostly ignored the Biblical titles of Newman's paintings.)
Greenberg's formalist theories were immensely influential over the subsequent decades. Artforum in particular grew into a locus for formalist discourse, which had the early effect of providing an aesthetic toolkit divorced from politic. Certain curators of the Museum of Modern Art, particularly William Rubin, Kirk Varnedoe, and to an extent Alfred Barr are credited for steering the museum in an essentially formalist direction. Some painters, such as Frank Stella , Helen Frankenthaler , and Kenneth Noland, had even been accused of illustrating Greenberg's theories (and those of Michael Fried, a prominent Greenbergian disciple) in attempt to embody the theory, which was restrictive in its failure to account for narrative content, figuration, identity, politics, and more. In addition, Greenberg's theories proved well-suited for a burgeoning art market, which found connoisseurship an easy sell. (As the writer Mary McCarthy said, "You can't hang an event on your wall.") In fact, the dominance of the term "abstract expressionism" over "action painting," which seemed more applicable to Pollock and Willem de Kooning than any other members of the New York School, is emblematic of the influence of formalist discourse.
The justification for the term, "abstract expressionist," lies in the fact that most of the painters covered by it took their lead from German, Russian, or Jewish expressionism in breaking away from late Cubist abstract art. But they all started from French painting, for their fundamental sense of style from it, and still maintain some sort of continuity with it. Not least of all, they got from it their most vivid notion of an ambitious, major art, and of the general direction in which it had to go in their time.
Barbara Rose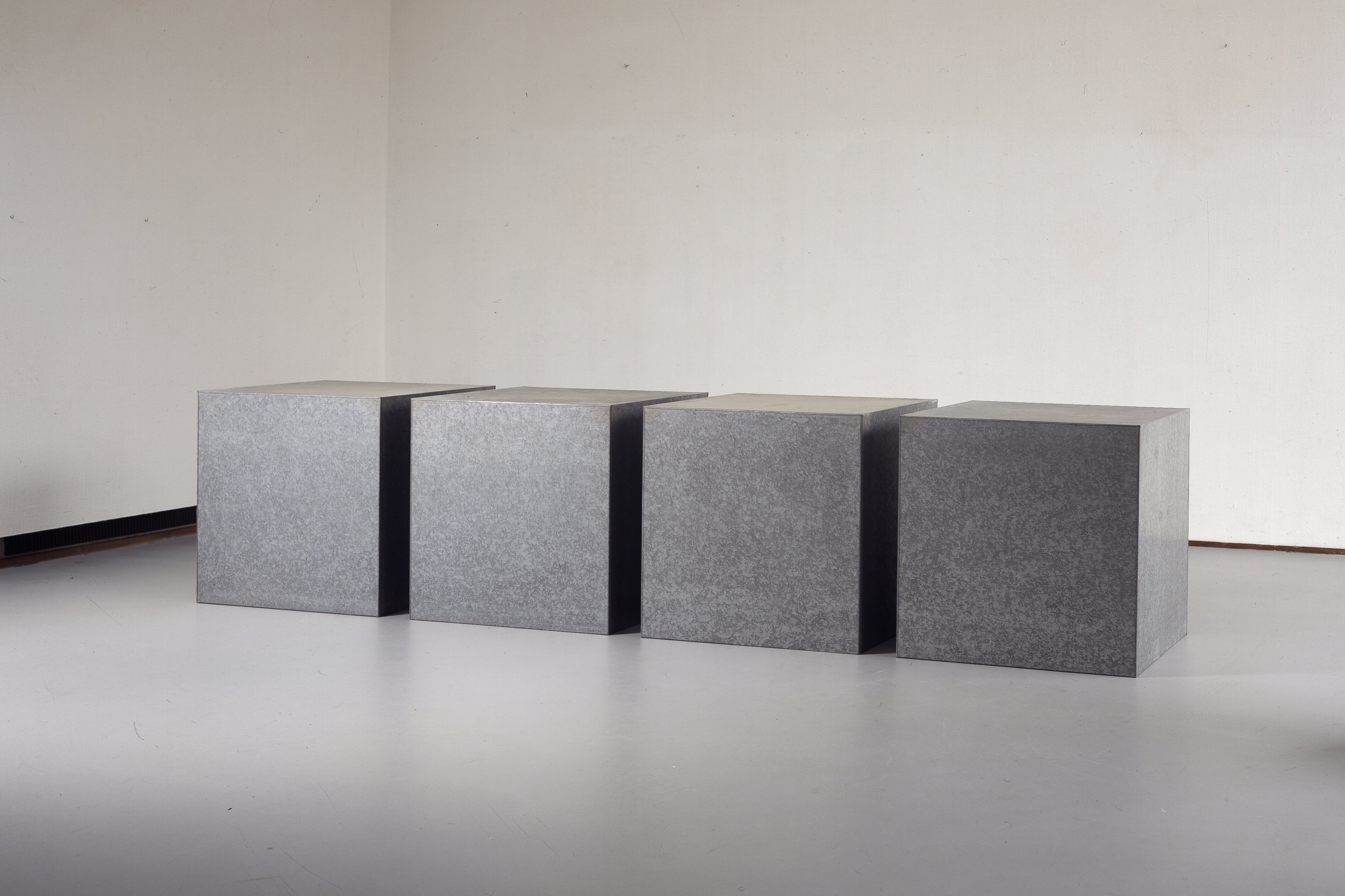 Like many critics in the 1950s and 60s, Barbara Rose had clearly staked her allegiance to one camp or the other. She was, firmly, a formalist, and along with Fried and Rosalind Krauss is largely credited with expanding the theory beyond abstract expressionist painting. By 1965, however, Rose recognized a limitation of the theory as outlined by Greenberg—that it was reductionist and only capable of account for a certain style of painting, and not much at all in other mediums.
RELATED:  The Intellectual Origins Of Minimalism
In "ABC Art," published in Art in America where Rose was a contributing editor, Rose opens up formalism to encompass sculpture, which Greenberg was largely unable to account for. The simple idea that art moves toward flatness and abstraction leads, for Rose, into Minimalism, and "ABC Art" is often considered the first landmark essay on Minimalist art. By linking the Minimalist sculptures of artists like Donald Judd to the Russian supremacist paintings of Kasimir Malevich and readymades of Duchamp, she extends the determinist history that formalism relies on into sculpture and movements beyond abstract expressionism.
I do not agree with critic Michael Fried's view that Duchamp, at any rate, was a failed Cubist. Rather, the inevitability of a logical evolution toward a reductive art was obvious to them already. For Malevich, the poetic Slav, this realization forced a turning inward toward an inspirational mysticism, whereas for Duchamp, the rational Frenchman, it meant a fatigue so enervating that finally the wish to paint at all was killed. Both the yearnings of Malevich's Slavic soul and the deductions of Duchamp's rationalist mind led both men ultimately to reject and exclude from their work many of the most cherished premises of Western art in favor of an art stripped to its bare, irreducible minimum.
How I Spent My Summer Vacation
Philip Leider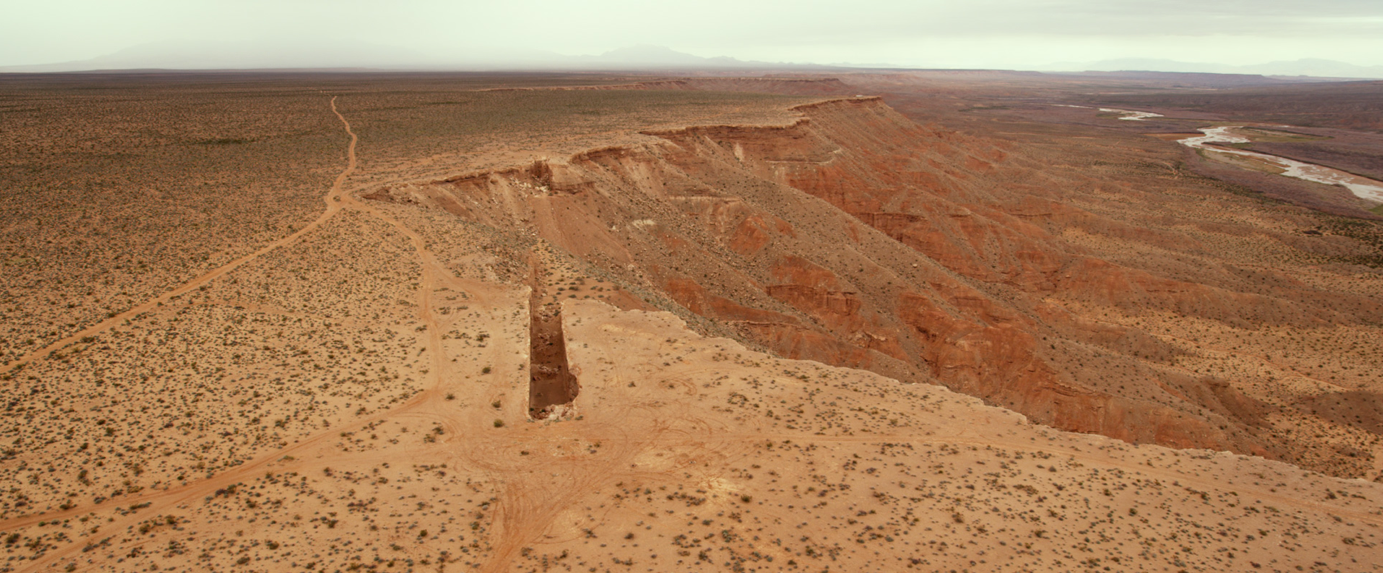 Despite the rhetorical tendency to suggest the social upheaval of the '60s ended with the actual decade, 1970 remained a year of unrest. And Artforum was still the locus of formalist criticism, which was proving increasingly unable to account for art that contributed to larger cultural movements, like Civil Rights, women's liberation, anti-war protests, and more. (Tellingly, The Partisan Review , which birthed formalism, had by then distanced itself from its communist associations and, as an editorial body, was supportive of American Interventionism in Vietnam. Greenberg was a vocal hawk.) Subtitled "Art and Politics in Nevada, Berkeley, San Francisco, and Utah," the editor's note to the September 1970 issue of Artforum , written by Philip Leider, ostensibly recounts a road trip undertaken with Richard Serra and Abbie Hoffman to see Michael Heizer's Double Negative  in the Nevada desert.
RELATED: A City of Art in the Desert: Behind Michael Heizer's Monumental Visions for Nevada
However, the essay is also an account of an onsetting disillusion with formalism, which Leider found left him woefully unequipped to process the protests that had erupted surrounding an exhibition of prints by Paul Wunderlich at the Phoenix Gallery in Berkeley. Wunderlich's depictions of nude women were shown concurrently to an exhibition of drawings sold to raise money for Vietnamese orphans. The juxtaposition of a canonical, patriarchal form of representation and liberal posturing, to which the protestors objected, showcased the limitations of a methodology that placed the aesthetic elements of a picture plane far above the actual world in which it existed. Less than a year later, Leider stepped down as editor-in-chief and Artforum began to lose its emphasis on late Modernism.
I thought the women were probably with me—if they were, I was with them. I thought the women were picketing the show because it was reactionary art. To the women, [Piet] Mondrian must be a great revolutionary artist. Abstract art broke all of those chains thirty years ago! What is a Movement gallery showing dumb stuff like this  for? But if it were just a matter of reactionary art , why would the women picket it? Why not? Women care as much about art as men do—maybe more. The question is, why weren't the men right there with them?
Why Have There Been No Great Women Artists?
Linda Nochlin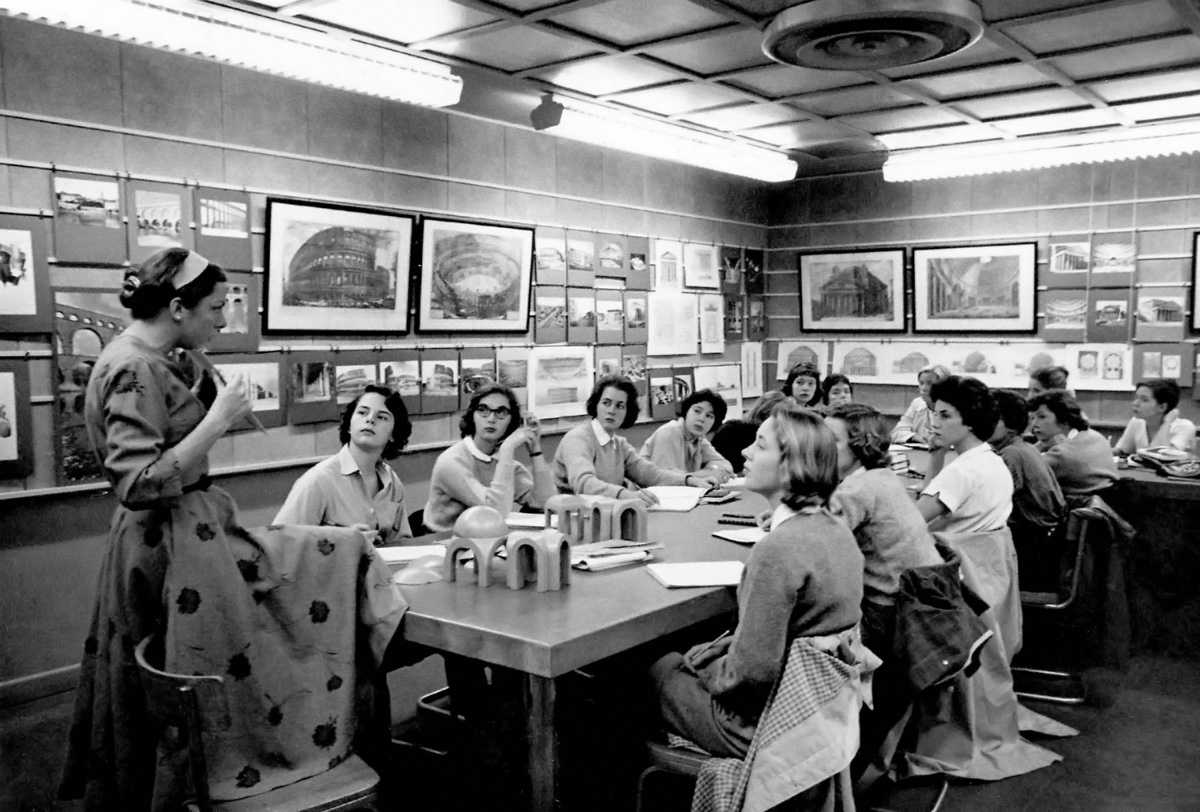 While Artforum , in its early history, had established a reputation as a generator for formalist theory, ARTnews had followed a decidedly more Rosenberg-ian course, emphasizing art as a practice for investigating the world. The January 1971 issue of the magazine was dedicated to "Women's Liberation, Woman Artists, and Art History" and included an iconoclastic essay by Linda Nochlin titled "Why Have There Been No Great Women Artists?"
RELATED: An Introduction to Feminist Art
Nochlin notes that it's tempting to answer the question "why have there been no great women artists?" by listing examples of those overlooked by critical and institutional organizations (a labor that Nochlin admits has great merit). However, she notes, "by attempting to answer it, they tacitly reinforce its negative implications," namely that women are intrinsically less capable of achieving artistic merit than men. Instead, Nochlin's essay functions as a critique of art institutions, beginning with European salons, which were structured in such a way as to deter women from rising to the highest echelons. Nochlin's essay is considered the beginning of modern feminist art history and a textbook example of institutional critique.
There are no women equivalents for Michelangelo or Rembrandt, Delacroix or Cézanne, Picasso or Matisse, or even in very recent times, for de Kooning or Warhol, any more than there are black American equivalents for the same. If there actually were large numbers of "hidden" great women artists, or if there really should be different standards for women's art as opposed to men's—and one can't have it both ways—then what are feminists fighting for? If women have in fact achieved the same status as men in the arts, then the status quo is fine as it is. But in actuality, as we all know, things as they are and as they have been, in the arts as in a hundred other areas, are stultifying, oppressive, and discouraging to all those, women among them, who did not have the good fortune to be born white, preferably middle class and above all, male. The fault lies not in our stars, our hormones, our menstrual cycles, or our empty internal spaces, but in our institutions and our education.
Doctor, Lawyer, Indian Chief
Thomas McEvilley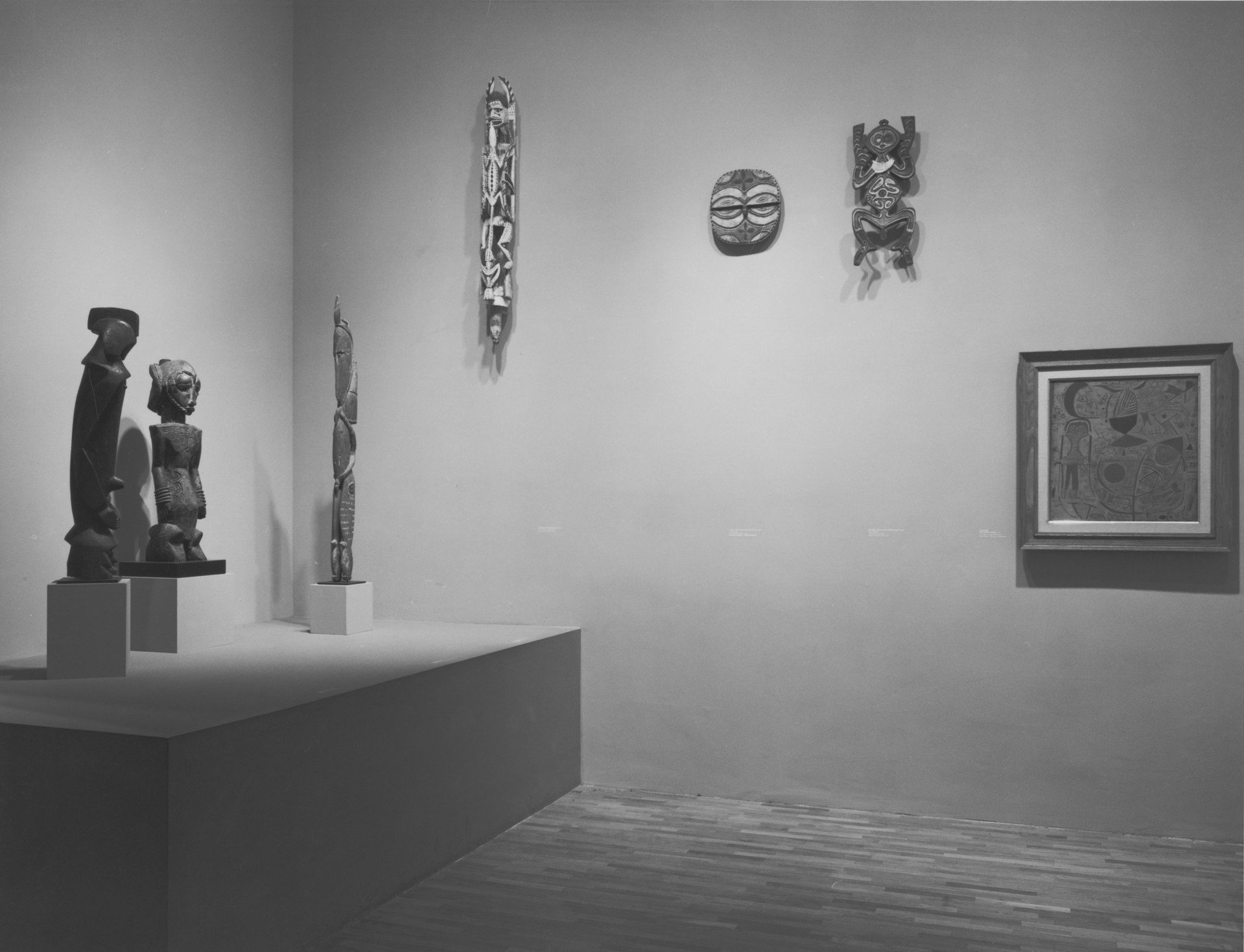 One of the many extrapolations of Nochlin's essay is that contemporary museum institutions continue to reflect the gendered and racist biases of preceding centuries by reinforcing the supremacy of specific master artists. In a 1984 Artforum review, Thomas McEvilley, a classicist new to the world of contemporary art, made the case that the Museum of Modern Art in New York served as an exclusionary temple to certain high-minded Modernists—namely, Picasso, Matisse, and Pollock—who, in fact, took many of their innovations from native cultures.
RELATED: MoMA Curator Laura Hoptman on How to Tell a Good Painting From a "Bogus" Painting
In 1984, MoMA organized a blockbuster exhibition. Curated by William Rubin and Kirk Varnedoe, both of whom were avowed formalists, "'Primitivism' in 20th Century Art: Affinity of the Tribal and the Modern" collected works by European painters like Paul Gaugin and Picasso with cultural artifacts from Zaire, arctic communities, and elsewhere. McEvilley takes aim at the "the absolutist view of formalist Modernism" in which MoMA is rooted. He argues that the removal tribal artifacts from their contexts (for example, many were ritual items intended for ceremonies, not display) and placement of them, unattributed, near works by European artists, censors the cultural contributions of non-Western civilizations in deference to an idealized European genius.
The fact that the primitive "looks like" the Modern is interpreted as validating the Modern by showing that its values are universal, while at the same time projecting it—and with it MoMA—into the future as a permanent canon. A counter view is possible: that primitivism on the contrary invalidates Modernism by showing it to be derivative and subject to external causation. At one level this show undertakes precisely to coopt that question by answering it before it has really been asked, and by burying it under a mass of information.
Please Wait By the Coatroom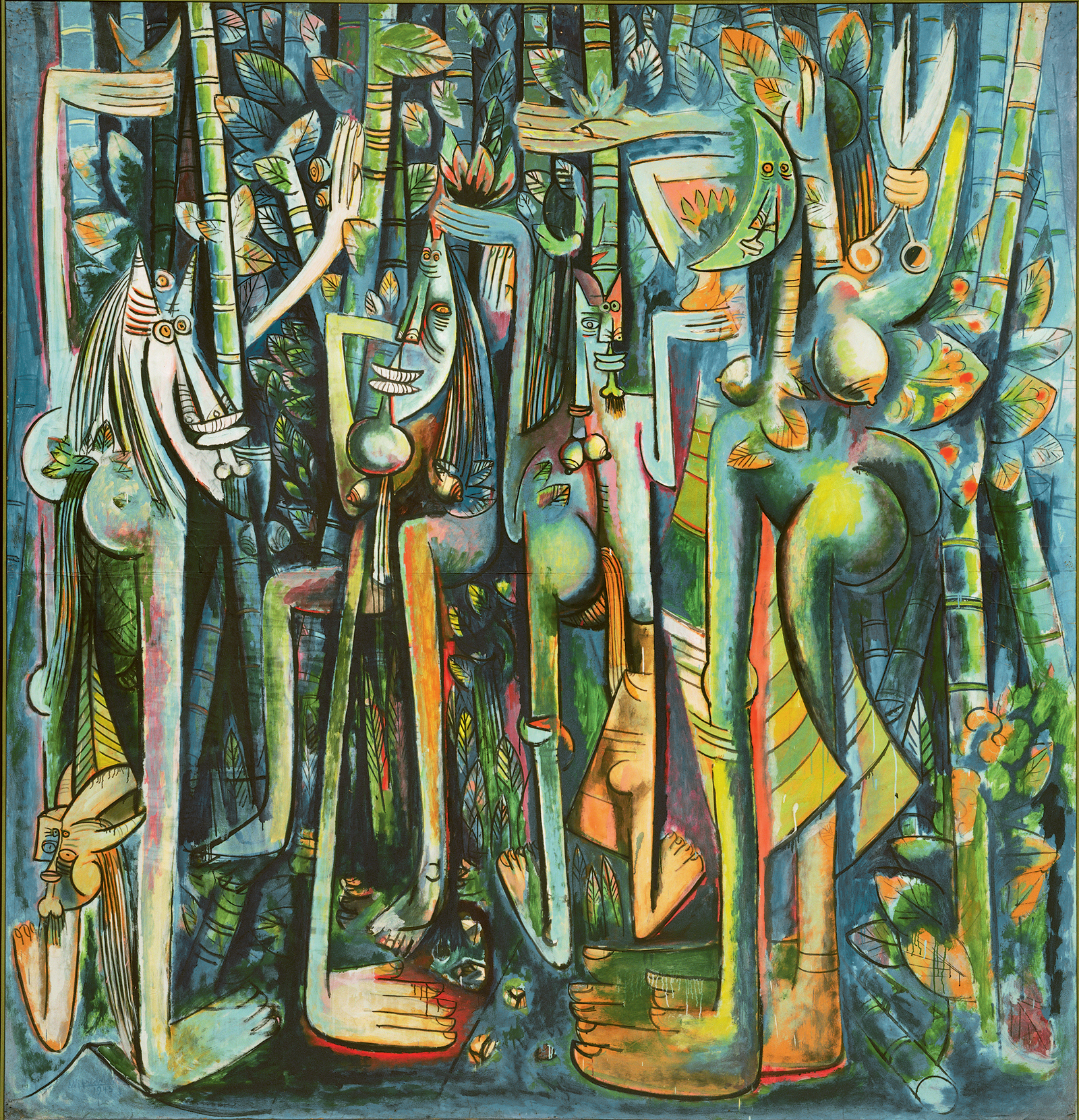 Not content to let MoMA and the last vestiges of formalism off the hook yet, John Yau wrote in 1988 an essay on Wifredo Lam, a Cuban painter who lived and worked in Paris among Picasso, Matisse, Georges Braque, and others. Noting Lam's many influences—his Afro-Cuban mother, Chinese father, and Yoruba godmother—Yau laments the placement of Lam's The Jungle near the coatroom in the Museum of Modern Art, as opposed to within the Modernist galleries several floors above. The painting was accompanied by a brief entry written by former curator William Rubin, who, Yau argues, adopted Greenberg's theories because they endowed him with "a connoisseur's lens with which one can scan all art."
RELATED: From Cuba With Love: Artist Bill Claps on the Island's DIY Art Scene
Here, as with with McEvilley's essay, Yau illustrates how formalism, as adapted by museum institutions, became a (perhaps unintentional) method for reinforcing the exclusionary framework that Nochlin argued excluded women and black artists for centuries.
Rubin sees in Lam only what is in his own eyes: colorless or white artists. For Lam to have achieved the status of unique individual, he would have had to successfully adapt to the conditions of imprisonment (the aesthetic standards of a fixed tradition) Rubin and others both construct and watch over. To enter this prison, which takes the alluring form of museums, art history textbooks, galleries, and magazines, an individual must suppress his cultural differences and become a colorless ghost. The bind every hybrid American artist finds themselves in is this: should they try and deal with the constantly changing polymorphous conditions effecting identity, tradition, and reality? Or should they assimilate into the mainstream art world by focusing on approved-of aesthetic issues? Lam's response to this bind sets an important precedent. Instead of assimilating, Lam infiltrates the syntactical rules of "the exploiters" with his own specific language. He becomes, as he says, "a Trojan horse."
Black Culture and Postmodernism
Cornel West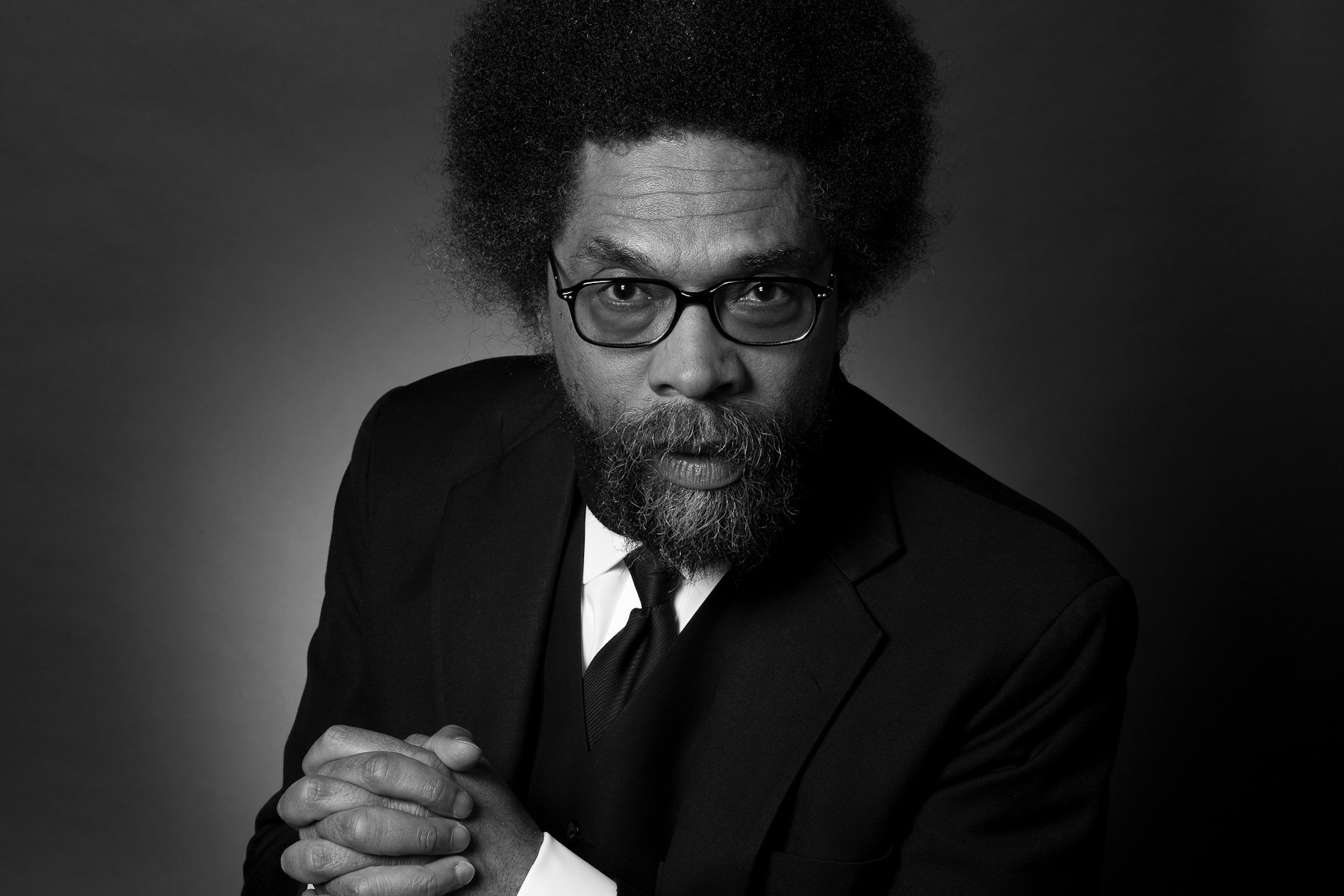 The opening up of cultural discourse did not mean that it immediately made room for voices of all dimensions. Cornel West notes as much in his 1989 essay "Black Culture and Postmodernism," in which he argues that postmodernism, much like Modernism before it, remains primarily ahistorical, which makes it difficult for "oppressed peoples to exercise their opposition to hierarchies of power." West's position is that the proliferation of theory and criticism that accompanied the rise of postmodernism provided mechanisms by which black culture could "be conversant with and, to a degree, participants in the debate." Without their voices, postmodernism would remain yet another exclusionary movements.
RELATED: Kerry James Marshall on Painting Blackness as a Noun Vs. Verb
As the consumption cycle of advanced multinational corporate capitalism was sped up in order to sustain the production of luxury goods, cultural production became more and more mass-commodity production. The stress here is not simply on the new and fashionable but also on the exotic and primitive. Black cultural products have historically served as a major source for European and Euro-American exotic interests—interests that issue from a healthy critique of the mechanistic, puritanical, utilitarian, and productivity aspects of modern life.
Minimalism and the Rhetoric of Power
Anna C. Chave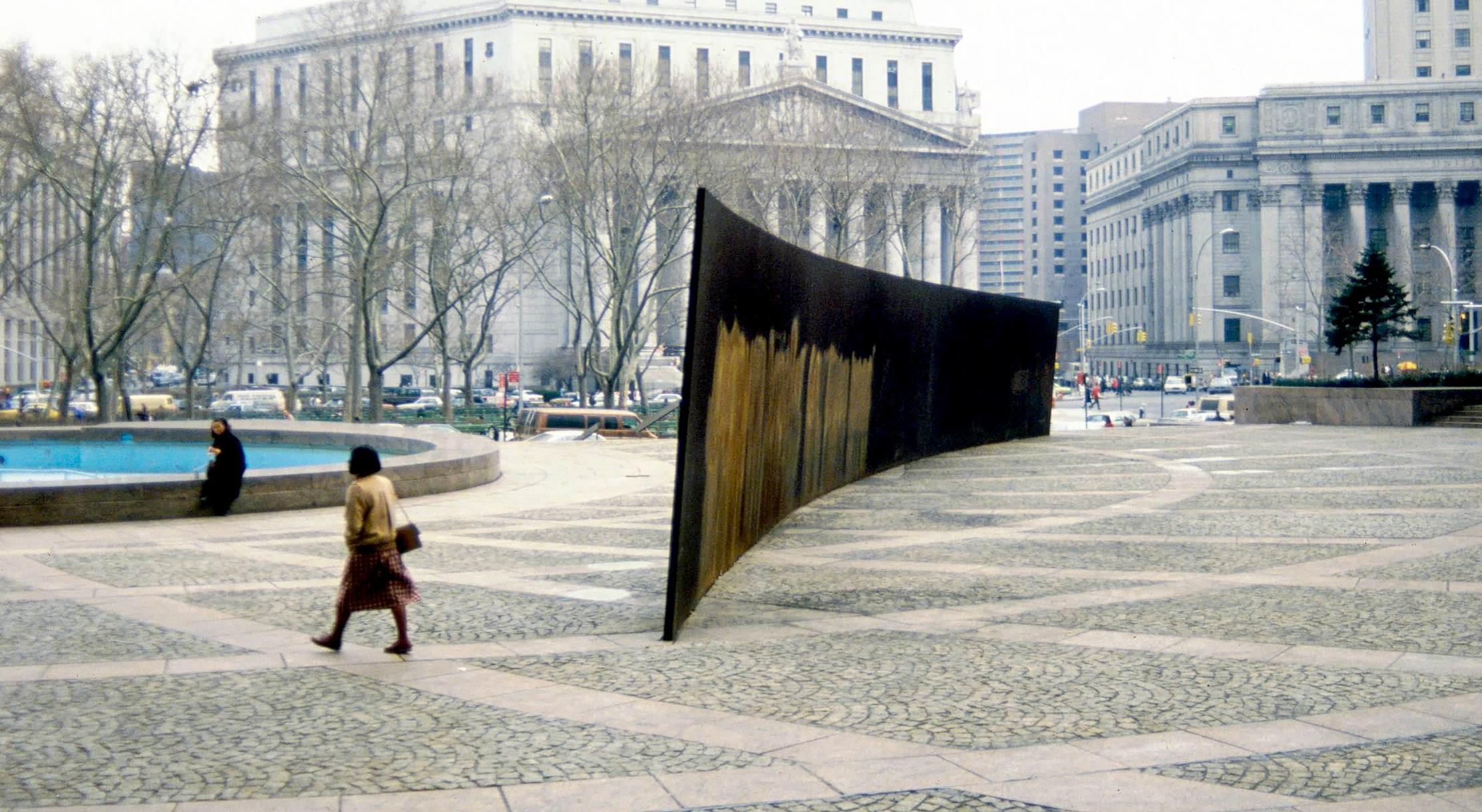 In recent years, formalist analysis has been deployed as a single tool within a more varied approach to art. Its methodology—that of analyzing a picture as an isolated phenomena—remains prevalent, and has its uses. Yet, many of the works and movements that rose to prominence under formalist critics and curators, in no small part because of their institutional acceptance, have since become part of the rearguard rather than the vanguard.
In a 1990 essay for Arts Magazine , Anna Chave analyzes how Minimalist sculpture possesses a "domineering, sometimes brutal rhetoric" that was aligned with "both the American military in Vietnam, and the police at home in the streets and on university campuses across the country." In particular, Chave is concerned with the way Minimalist sculptures define themselves through a process of negation. Of particular relevance to Chave's argument are the massive steel sculptures by Minimalist artist Richard Serra. 
Tilted Arc was installed in Federal Plaza in lower Manhattan in 1981. Chave describes the work as a "mammoth, perilously tilted steel arc [that] formed a divisive barrier too tall to see over, and a protracted trip to walk around." She writes, "it is more often the case with Serra that his work doesn't simply exemplify aggression or domination, but acts it out." Tilted Arc was so controversial upon its erecting that the General Services Administration, which commissioned the work, held hearings in response to petitions demanding the work be removed. Worth quoting at length, Chave writes:
A predictable defense of Serra's work was mounted by critics, curators, dealers, collectors, and some fellow artists…. The principle arguments mustered on Serra's behalf were old ones concerning the nature and function of the avant-garde…. What Rubin and Serra's other supporters declined to ask is whether the sculptor really is, in the most meaningful sense of the term, an avant-garde artist. Being avant-garde implies being ahead of, outside, or against the dominant culture; proffering a vision that implicitly stands (at least when it is conceived) as a critique of entrenched forms and structures…. But Serra's work is securely embedded within the system: when the brouhaha over Arc was at its height, he was enjoying a retrospective at the Museum of Modern Art…. [The defense's] arguments locate Serra not with the vanguard but with the standing army or "status quo." … More thoughtful, sensible, and eloquent testimony at the hearing came instead from some of the uncouth:
My name is Danny Katz and I work in this building as a clerk. My friend Vito told me this morning that I am a philistine. Despite that I am getting up to speak…. I don't think this issue should be elevated into a dispute between the forces of ignorance and art, or art versus government. I really blame government less because it has long ago outgrown its human dimension. But from the artists I expected a lot more. I didn't expect to hear them rely on the tired and dangerous reasoning that the government has made a deal, so let the rabble live with the steel because it's a deal. That kind of mentality leads to wars. We had a deal with Vietnam. I didn't expect to hear the arrogant position that art justifies interference with the simple joys of human activity in a plaza. It's not a great plaza by international standards, but it is a small refuge and place of revival for people who ride to work in steel containers, work in sealed rooms, and breathe recirculated air all day. Is the purpose of art in public places to seal off a route of escape, to stress the absence of joy and hope? I can't believe this was the artistic intention, yet to my sadness this for me has become the dominant effect of the work, and it's all the fault of its position and location. I can accept anything in art, but I can't accept physical assault and complete destruction of pathetic human activity. No work of art created with a contempt for ordinary humanity and without respect for the common element of human experience can be great. It will always lack dimension.
The terms Katz associated with Serra's project include arrogance and contempt, assault, and destruction; he saw the Minimalist idiom, in other words, as continuous with the master discourse of our imperious and violent technocracy.
The End of Art
Arthur Danto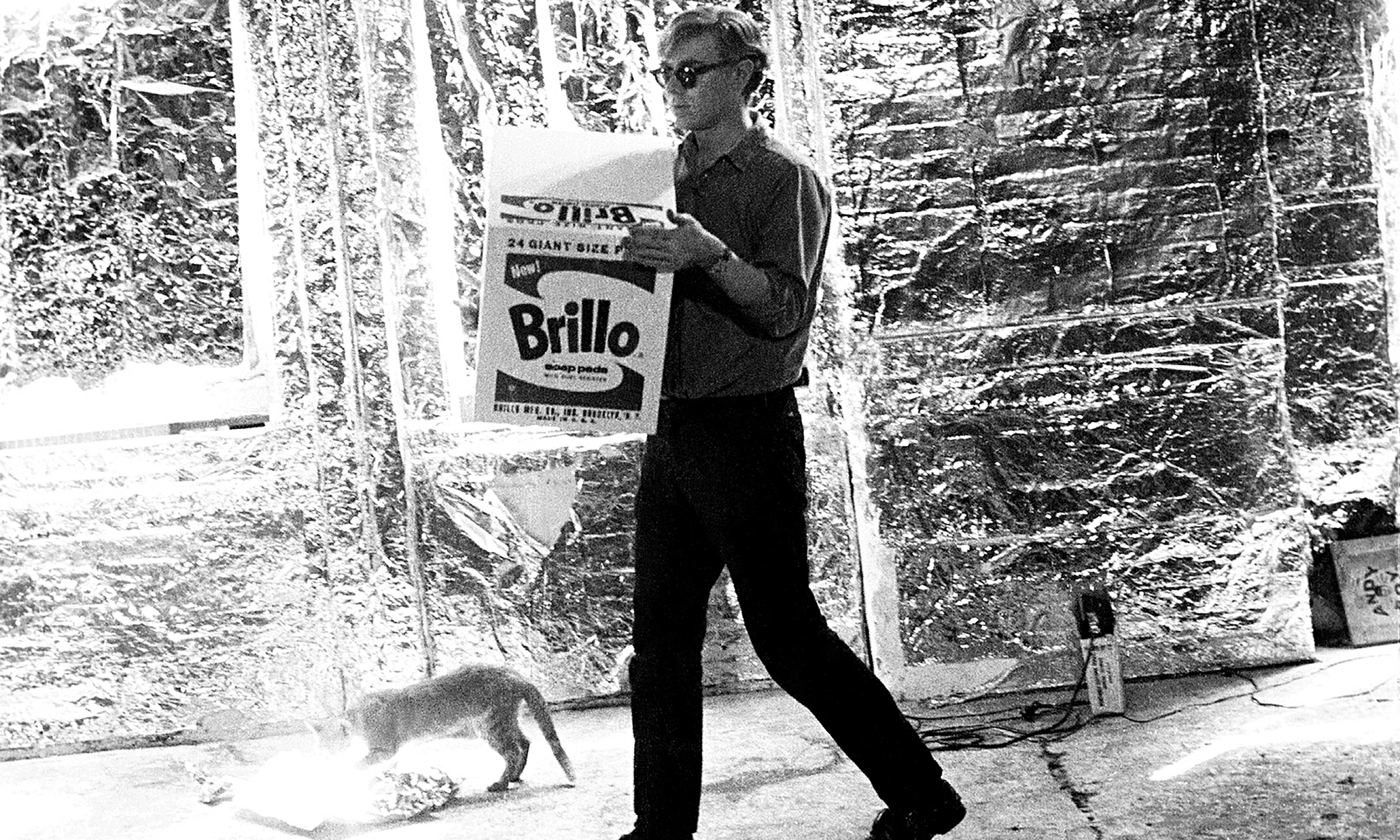 Like Greenberg, Arthur Danto was an art critic for The Nation . However, Danto was overtly critical of Greenberg's ideology and the influence he wielded over Modern and contemporary art. Nor was he a follower of Harold Rosenberg, though they shared influences, among them the phenomenologist Maurice Merleau-Ponty. Danto's chief contribution to contemporary art was his advancing of Pop Artists, particularly Andy Warhol and Roy Lichtenstein .
In "The End of Art" Danto argues that society at large determines and accepts art, which no longer progresses linearly, categorized by movements. Instead, viewers each possess a theory or two, which they use to interpret works, and art institutions are largely tasked with developing, testing, and modifying various interpretive methods. In this way, art differs little from philosophy. After decades of infighting regarding the proper way to interpret works of art, Danto essentially sanctioned each approach and the institutions that gave rise to them. He came to call this "pluralism."
RELATED: What Was the Pictures Generation?
Similarly, in "Painting, Politics, and Post-Historical Art," Danto makes the case for an armistice between formalism and the various theories that arose in opposition, noting that postmodern critics like Douglas Crimp in the 1980s, who positioned themselves against formalism, nonetheless adopted the same constrictive air, minus the revolutionary beginnings.
Modernist critical practice was out of phase with what was happening in the art world itself in the late 60s and through the 1970s. It remained the basis for most critical practice, especially on the part of the curatoriat, and the art-history professoriat as well, to the degree that it descended to criticism. It became the language of the museum panel, the catalog essay, the article in the art periodical. It was a daunting paradigm, and it was the counterpart in discourse to the "broadening of taste" which reduced art of all cultures and times to its formalist skeleton, and thus, as I phrased it, transformed every museum into a Museum of Modern Art, whatever that museum's contents. It was the stable of the docent's gallery talk and the art appreciation course—and it was replaced, not totally but massively, by the postmodernist discourse that was imported from Paris in the late 70s, in the texts of Michel Foucault, Jacques Derrida, Jean Baudrillard, Jean-François Lyotard, and Jacques Lacan, and of the French feminists Hélène Cixous and Luce Irigaray. That is the discourse [Douglas] Crimp internalizes, and it came to be lingua artspeak everywhere. Like modernist discourse, it applied to everything, so that there was room for deconstructive and "archeological" discussion of art of every period.
Editor's Note: This list was drawn in part from a 2014 seminar taught by Debra Bricker Balken in the MFA program in Art Writing at the School of Visual Arts titled Critical Strategies: Late Modernism/Postmodernism. Additional sources can be found here , here , here (paywall), and here . Also relevant are reviews of the 2008 exhibition at the Jewish Museum, "Action/Abstraction: Pollock, de Kooning, and American Art, 1940–1976,"  notably those by Roberta Smith ,  Peter Schjeldahl , and  Martha Schwendener .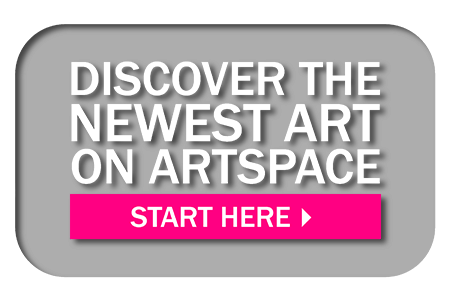 Related Articles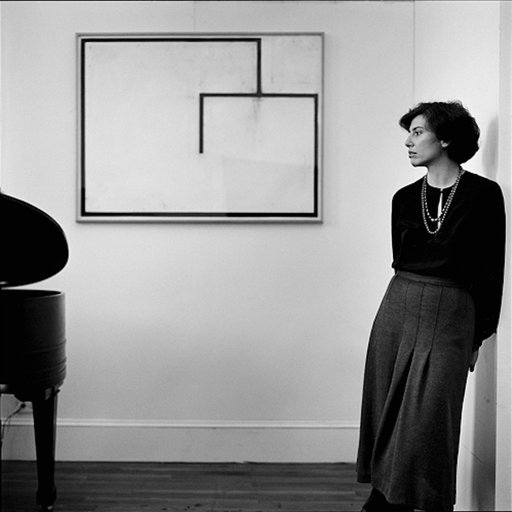 Current Shows
Receive our award winning emails & enjoy 10% off your first purchase, thanks for signing up for our newsletter., that email has already been subscribed..
Now, personalize your account so you can discover more art you'll love.
a treasure trove of fine art from the world's most renowned artists, galleries, museums and cultural institutions. We offer exclusive works you can't find anywhere else.
through exclusive content featuring art news, collecting guides, and interviews with artists, dealers, collectors, curators and influencers.
authentic artworks from across the globe. Collecting with us means you're helping to sustain creative culture and supporting organizations that are making the world a better place.
with our art advisors for buying advice or to help you find the art that's perfect for you. We have the resources to find works that suit your needs.

INSIDER ACCESS TO THE WORLD'S BEST ART
Artspace offers you authentic, exclusive works from world-renowned artists, galleries, museums and cultural institutions. Collecting with us helps support creative culture while bringing you art news, interviews and access to global art resources.
COLLECT FROM 300+ GALLERIES & MUSEUMS
Sign in for personalized experiences, exclusive access to new works, special offers, invitations and features.
Collect the world's best
Sign up to view price and receive personalized experiences exclusive access to new works, special offers, invitations and features.
Thank you for signing up
Tailor your art, news & information to your preferences.
THANK YOU FOR SIGNING-UP TO ARTSPACE
Welcome to the world's premier online marketplace for fine art.
Enjoy 10% on your next purchase by using coupon code WELCOME10 at checkout.
THANK YOU FOR RETURNING TO ARTSPACE
The world's premier online marketplace for fine art.
Enjoy 10% on your next purchase by using coupon code PHAIDON10 at checkout.
Forgot your password?
Please enter your email below and we will send you a new password.
We've emailed you a new password. Sign In
Interested in Firstname Lastname?
To follow this artist and get updates on new work & exclusives, you must be signed into your Artspace account. Don't have one? Create one now.
You are now following firstname lastname
Interested in saving this work.
To save this work to your personal gallery and to access other features like this, you must be signed into your Artspace account.
Add this work to a Wish List
What do you like about this work, choose wish list, create new wish list, this artwork has been added to your wish list.

prompt placeholder
Share this article.
Use this form to share great articles with your friends.
Enter your email
Enter your friend's email
Your message was sent
Thank you for sharing with your friends.
Share on Facebook
Share on Twitter
Share on Pinterest
Share on Tumblr
Your email has been submitted and a 10% off discount code sent to you. Next, personalize your Artspace experience by creating an account.
Please select the statement that best describes you:
I am an existing collector.
I am a new and aspiring collector.
Types of art that interest you
Select all that interest you:, partners you'd like to follow, enter or select all partners that interest you:.
Your preferences have been saved to your account. Update them at any time in your Preference Center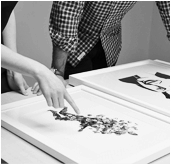 Site Features & Navigation
Purchase Policies & Promotions
Have a question? Ask an Advisor
For first-time buyers and avid collectors alike, a personal Artspace Art Advisor can assist you in learning about, discovering and falling in love with an artwork.
Your message has been sent
Collector Services will contact you within two business days.
How it Works
How bidding works.
To place a bid, enter the maximum amount you are willing to pay for the work. Artspace will accept a bid at the next increment, and save any excess amount as a maximum bid. If you are outbid, we will continue bid on your behalf up to your maximum bid.
Bid Increments
Bidding increments increase at the following intervals:
Below $400: $50
Between $400 and $699: $100
Between $700 and $1,499: $200
Between $1,500 and $2,499: $300
Between $2,500 and $4,999: $500
Between $5,000 and $9,999: $1,000
Between $10,000 and $19,999: $2,000
Between $20,000 and $29,999: $3,000
Between $30,000 and $49,999: $4,000
Between $50,000 and $99,999: $5,000
Above $100,000: $10,000
You will receive an email confirmation of your bid and when you are outbid.
If you are the winning bidder, you will be contacted 48 hours after of the close of the auction.
Maximum Bidding
Every bid submitted is treated as a maximum bid. You should always bid the maximum you are willing to spend for a work, though this does not necessarily mean you will pay that price. As the auction unfolds, we will increase your bid by increments to ensure you remain the highest bidder. If the winning amount is less than your maximum bid, you will pay the current increment. If your maximum bid no longer exceeds the current bid, you will receive an outbid notification email, and have the option to bid again.
In the case of multiple bidders placing the same maximum bid, the first person to place the maximum amount takes precedence as the highest bid until another bidder exceeds the maximum amount.
Buyer's Premium & Additional Charges
For Artspace Auctions winning bidders are charged a 15% Buyer's Premium on top of the hammer price. For Artspace Benefit Auctions, Buyer's Premiums are not applied. If they are, this will be clearly noted. Purchases made from all auctions, including benefit auctions, are subject to sales tax.
Winning bidders will be contacted within 48 hours to arrange shipping and to provide final price including commission, shipping, and taxes and duties when applicable. Promotion codes cannot be applied to auction works.
Auction Pre-Registration
Credit Card Validation
In order to secure a bid, please enter your credit card details below. We will not charge your card but only use it to validate your bid. We only need to validate your card once. You will be notified that you are the winning bidder before your card is charged, and you will have the option to change your payment method at that time.

Create an Artspace account
All our frames are manufactured in the USA, using eco-friendly & sustainably sourced engineered hardwood for durability and a uniform finish that is free of defects. Frames are available in Black or White Satin and Honey Pecan.
White Satin
Honey Pecan
Black Satin
All prints are hinged to a conservation quality, acid-free and lignin-free Alpha Cellulose matboard, using an acid-free linen tape. The mat's surface paper is fade and bleed resistant and is attached to a conservation quality foam-core mounting board that will keep the work safe from deterioration over time. Artworks with a deckled or decorative edges will be floated on the matboard, with acrylic spacers to separate the art from the glazing. All mounting is fully reversible, without any potential damage to the art.
Acrylic Glazing
All of our frames come with picture quality .090 mm plexiglass, which blocks 66% of UV to prevent color fading from exposure to light, keeping your art protected for years to come. It is now considered the industry standard for artists, museums and galleries throughout the world.
For images up to 30" x 40"
1 1/4" wide, 3/4" deep, with a 2 1/2" wide mat.
We generally leave 1/4" - 1/2" of paper showing around the image, to accommodate signatures and for visual appeal.
For sheet sizes larger than 30" x 40"
Please contact an Artspace advisor for a custom quote.
Artists you'd like to follow
Enter or select all artists that interest you:. Art Review Essay
Art informative essay.
How many of you have seen the art sculptures around Granite City? Like the one by the movie theater? If you said yes, have you actually thought about their meanings or realized the importance of them? Hopefully, you will understand their importance by the end of my speech. Today I am going to tell you how art is beneficial, what art is, and why it should be appreciated.
Art Evaluation Essay
The evaluation of art comes from the premise of criteria. Criteria comes from the perspective of what people think, feel, and see towards art. Certain criteria are known to be true because people use biased opinions about art that are known to the world today; one criteria is aesthetic beauty and the exclusion of this criteria for art is art that is ugly. The category for this criteria is intended for the audience to view and see if they think the art is beautiful. Art is something that is interpreted by people so the audience decides whether or not the art is of aesthetic beauty, not the art itself. The other criteria is the amount of effort put into this piece. An exclusion to this criteria is if there was no effort or time put into the art piece at all. The intended category of this criteria is the artist because the artist is the one who has made the art and put the effort into
Art Appreciation Essay
Rathnasambhava, the Transcendent Buddha of the South and Madonna Enthroned are very similar images that were produced by very different cultures. Both images were produced during the 13th Century. The image of Rathnasambhava, the Transcendent Buddha of the South was produced in Tibet during an interesting period of the country's religious history. The branch of Tibetan Buddhism is led by a religious and sometimes political leader called the Dalai Lama. It was during the 13th Century during the reign of Kublai Khan, around the time of the production of this painting, that Tibet experienced the first incarnation of the Dalai Lama. One has to wonder if this painting is somehow related to that occurrence. According to
Art 101 Final Essay
This could either be a Grizzly Bear or a Kodiak bear. This sculpture is number 112 out of 1500.
Art Quiz 1 Essay
9. Would you like a coffin designed by Kane Kwei? If yes, what form might it take?
Formal Analysis Of An Art Work Essay
The art work that I have chosen for this formal analysis of an art work is the Painter of Paestum's piece titled "Red-figure lebes gamikos (marriage vessel) it was made with terracotta red clay. This piece was made between 340-330 B.C. It is approximately 10 inches in height. The present location of this art piece is at The San Antonio Museum of Art in the Greek Late Classical section. The collection is a permanent collection from Gilbert M. and Denman, Jr. whose funds were used to purchase the vessel." ("San Antonio Museum of Art Wall Text"). These marriage vessels are frequently shown in marriage scenes on Greek vases. This marriage vessel could have been given as a wedding gift or used to contain water for the bride's bath before the wedding ceremony. Also, it could have been placed by the bride's door and was possibly used in a ritual of sprinkling the bride with water before the wedding ceremony.
Essay about ART HISTORY 102
Which is more important color or drawing? These two have always been fought over for centuries by Poussiniste and Rubenistes. Two great pieces of art that were created in the 1600's are Peter Paul Rubens' The Caledonian Boar Hunt and Nicolas Poussin's Landscape with Calm. While Rubens argues that color is the most important part of the painting Poussin argues that the drawing is more important. In the paragraphs below I will talk about the paintings each individually and then compare them.
Essay on Art Criticism and Art History
Case Study: The use of assemblage and the found object in historical and contemporary art practice.
Art Critique Essay
The art piece that I chose to critique is the sculpture of a figure kneeling down and getting shocked. It is located on campus near the Morris University Center(muc). When I first saw this sculpture it caught my attention immediately, because of how gruesome the piece was. I feel like I don't have a good understanding of what the sculpture represents, but it seems like it would raise plenty of controversy, due to its erotic features. It seems like the artist was venting his emotions when he created his idea. The sculpture is fairly large in size, which makes it noticeable, among the other art pieces on campus. The sculpture media consist of wood and concrete, and metal mostly. The individual is keeling down toward the west and is supported
If you have some free time and have always wanted to visit an art gallery, a start is the Art Sacré exposition. Just do not expect high quality art. Running from October twenty-third to December eight-teenth at Les Salles de Gesù, the exposition features four artists depicting spirituality and inner self.
ART CRITICISM PAPER
The idea of this piece is to show the connection between mother and daughter being painted. It shows the time and the classic style of the
The Importance of Art Essay
Art is a form of human expression. Art can be seen as the artist sleight of hand on his mood. Art is in various media from posters to public wall of which we call "graffiti". Art is elusive as the use of colors shapes and the surface used adds a new dimension. Art portrays various ideas, feelings such as triumph, love, happiness, sorrow and boredom in loss to mention a few. Art is beauty and creativity. During man's evolution art has progressed over in its most primitive state up to its most modernized versions today.
The Artist And The Art Essay
The history of art dates back to ancient times. Artwork can be, and was, found around the world. What makes art interesting is that it can be created in any way, shape or form with any materials. It seems that the artwork can also tell us a lot about the artist. Art seems to be simply, a direct, visual reflection of the artist's life. Therefore, one can assume that an artist's life experiences and beliefs directly influence their art. If we look at examples from different periods of art we will be able to see the connection between the artist and the art.
Art History : Art Criticism
Art History is the study of objects of art in their historical development and stylistic contexts. The history of art, we feel, can sometimes be confused with art criticism. However, Art History is concerned with finding the value of the artistic piece in respect with others in the same category of art or movement, and art criticism is more of an evaluation of art. The art examined best represents the culture during the time period, visions the artist imagined, and history behind an event. It also represents society in a specific area, beliefs the people may have, writing that tells a story, the natural world and environment, conflict between people and areas, and the human body. With these representations, artwork overall represents the life in which we live (d). Each piece has its own genre, design, format and style to it. This makes each piece extremely different, yet pleasing to the eye. They also vary between paintings, sculptures and architecture. These different types also make a variety of artwork to be seen by all people. The art pieces that I chose, Jar, Bottle and Glass by Juan Gris, The Persistence of Memory by Salvador Dalí, and Starry Night by Vincent Van Gogh, seemed interesting to me and I believe to best represent the context in which they were created, along with the major artistic movements of the time. I went on to research them more thoroughly to better understand the history behind them,
Contemporary Art Essay
of art as a finished product, signed by the artist and authenticated by the art market,
Related Topics
Black people
African American
United States
White people
Art Review Examples
Girl with a pearl earring by johannes vermeer.
Johannes Vermeer was a Dutch painter renowned for his painting the "Girl with a Pearl Earring" as one of his major masterpieces. The reflective earring is the dominant point of the painting. Initially, the painting had been named as the "Girl with a Turban" but during the second part of the twentieth century, it was renamed to what it is referred to as now. Some of Johannes Vermeer admirers think that the interaction between the girl's eyes and the viewer…
The Last Supper by Leonardo da Vinci
What Does The Last Supper by Leonardo da Vinci Depict? 'The Last Supper' of Leonardo da Vinci is considered to be undoubtedly a masterpiece. Debates have ensued, though, concerning the interpretation of this piece of art. Some even claim that Leonardo da Vinci tried to transfer a secret message to us through it. What is portrayed in this painting that has attracted and enchanted such a great amount of viewers? The painting depicts a supper of twelve disciples of Jesus…
The Starry Night by Vincent Van Gogh
The Originality of The Starry Night By Vincent Van Gogh, 1889 The Starry Night is a painting done by the Dutch Post-Impressionist Vincent van Gogh. In this painting, Gogh portrays the night view outside his sanitarium room in Saint-Remy-De-Provence (Costache, 2012). This painting rose to the peak of his achievements and is considered to be one of the most-known paintings in modern culture with the most replicated and sought-after prints. This is one of the most-detailed paintings that almost everyone…
The Card Players by Paul Cézanne
Why the Series The Card Players by Paul Cézanne Is Remarkable The Card Players by the renowned French post-impressionist artist of the first half of the 18th and early 19th centuries, Paul Cézanne, is a series of five oil paintings. Cézanne painted them in the early 1890s during his final period as an artist. The versions vary in size and number of card players portrayed. Relying on new research, Karen Rosenberg asserts that at first Cézanne depicted four-to-five player-groupings, but…
Art Review Example – A Good Gift to Deal With Your Own Paper
There is nothing more boring than a poor art review example. An art article written on the artist's work with the sole purpose of telling about his or her merits is a sure way to scare off the reader. Such gifted writers have proper language skills, but alas, it is impossible to stay interested in reading their works.
No less evil are the articles imbued with caustic criticism, expressing the author's subjective opinion about the picture, which is presented like professional and scientific opinion, but in fact reflects the weakness of the critic – for example, the critic admits nothing but realism in a painting. It is useful to remind these authors who write about artists' works: "I see the picture and I think I understand the idea, but I can not say anything intelligible in an understandable form." For this case, we present different types of reviews – as an example, an art exhibition review example. We very much hope that by taking them into consideration, you will be able to write your articles without further difficulty, and they will be useful, objective, and interesting.
How to Write an Art Review
Never find fault with work. That is, do not build your article on the hooks which a picture gives you, or even worse – the name of the picture. One bonds, for example, to the word "thunderstorm," so the whole article is not about painting, but about weather phenomena. Or, there is a picture where the artist depicted a herd of rams in the form of a dollar sign. What a great idea! And all commentators immediately begin to develop the theme of modern business – there is something to find fault with in this world! However, the idea is good for the artist, but not for the critic who decides to write about this picture. Do not get attached to his or her idea – you must find your own! Do not start the article until you have your own idea about which you would like to tell the world, but leave also something for the work of the artist. As soon as you put aside possible clues, you will make a real discovery. This is the most powerful critical method – to press away the nagging clues. You can see this method if you read though any of our art gallery review examples.
Hooks are different. For example, you want to talk about your life experience in connection with what you saw in the picture, or you want to link some logical scheme or philosophy with the picture. Very often there are clues when a critic wants to correct something in the picture itself, and they would say: "Not red, but a green color would suit here," and so on. There are also lovers of certain artists, and they are building their article on the fact that they put this artist next to, for example, Salvador Dali, and they say, "he had giraffes, but this one had rams." The depth of such criticism deserves a "superficial" characterization. And there are reviewers who immediately fall in love with the picture and cling to their emotions, and begin to tell how they anticipate the onset of a thunderstorm. These include people who constantly seem to say their favorite phrase: "It seems to me that the artist wanted to show …" And some allow themselves to get carried away: they saw a ram in the picture, and now all of their thoughts are about goats and rams. A variety of clues attack the author's consciousness, but you have to learn how to beat them. Do not cling! Do not embroider your mental patterns into the picture, which will act as a red thread through the entire text of the article. The thoughts of the critic must not cling to anything – it must be independent and build a story, using the picture as an illustrative material. You can learn how to do it if you read through any example of a good art review presented on our site.
Always remember the form. When you write on a picture, you should use the form of a review, that is, your article should consist of five paragraphs. The first point is to give an actual description of the picture, in a nutshell, to repeat what is really depicted on it, with a special emphasis on those points that particularly attracted your attention. For example: "A clear green triangle in the foreground of the picture is the first thing I saw." The second point is to sort through all the thoughts and associations that can come to mind in connection with the picture. For example: "A herd of sheep in the form of a dollar, apparently, hints at the dullness of modern business." The third point is to give voice to all the feelings that the picture causes or can cause. "Here's a picture I would hang on my wall! It's really a good one!" The fourth point is to develop your own idea, which emerged after you thoroughly experienced the picture and did points one to three. Moreover, you can shorten descriptions on the three points, but in any case they need to be done mentally, and then the idea, which you did not have in the beginning, comes as if by magic, and the article changes and ceases to be strained. In the fourth paragraph, you can fully develop your intellectual potential. It is also possible to advertise your own creativity, project, ideological trend, or enterprise. The fifth point is to evaluate the artist's work or his or her piece of work. For example, you can put at the end of the article such a lengthy phrase: "I'm sincerely glad that in the modern painting such amazing works began to appear that overcame the one-sided expressiveness of postmodernism and brought us back to the world of reality." A pair of art history terms will not hurt. If you don't know how to use these terms correctly, you can read our samples – for example, an art show review example.
In the article, use the images presented in the picture. The imagery of the language is an actual requirement for all articles on the internet, from which they greatly benefit against the background of universal linguistic stinginess. The image helps to get used to the material, and as for the articles on works of art, they should be doubly imaginative. The first visual image in your article should demonstrate the work of art in the form of a picture, and then try to use in the text those figurative expressions that support the first image. Use more often adjectives like "red," "black," "white," and "blue" if these colors occur in the picture. Operate with the objects depicted in the picture. For example, you can use these words: "… an endless desert, thickening darkness, a thick layer of clouds, and feathered grass and weeds." What gives you this right? Of course, if there was not a picture that prompts comparisons, then all of them would be superfluous, inconclusive, and weak. But since there is such a talented and eloquent picture, the text under it will be superfluous, unconvincing, and weak if I do not use them. Take this into account. Also, you need to take into account using any art review example on our site that can help you to write your own review.
Be positive. Look for essential, worthy, cognitive things in each work. Many people pass by the paintings in museums and exhibitions, not noticing anything significant in them, and they treat the works of contemporary painting as if in them there could be nothing valuable and positive at all. How can you see these valuable and positive things in a work of art and tell about it in the article? It is necessary to perceive a work regardless of whether it is recognized or not and whoever created it: a great artist or a beginner. There is one way to see what others do not see. Imagine that the picture which you are reviewing is given to you for self-knowledge, so that you personally have learned something from it. Refrain from all the negative and confusing moments and try to behold the precious and vital impression that you have experienced through this picture. And now tell everyone what you have learned – let others see it. That is, write in your article not about the old knowledge gained at the university, but about what the chosen picture has now taught you. And then it will be a vivid positive knowledge, like in our samples. For example, you can read an art exhibition review example to learn how to write vividly.
Be informative. Your expert knowledge of the painting in any case should not be wasted. But do not paste too much factual data into the text. For example, speaking of the artist's productivity, mention that the Norwegian artist Edward Munch had 20,000 works. However, remember that the actual information, such as where the artist was born, can not constitute the subject of the article; it only gives it an informative journalistic character.
Art Masterpieces for Your Art Review Example
It is impossible to imagine the present world without art. It is not just a simple decoration, but a significant source of inspiration, realization of our spiritual experiences, and creative ideas. Each of us has our own preferences and tastes in art. That is why, if your task is to assess a piece of art, for example a painting, you should follow your intuition and select the one that will speak directly to your heart. You do not need to hurry with your choice. You have to spend some time attending art galleries and museums. The success of your research will depend on your decision. To help you with this task, we have prepared a list of possible topics that you may use for your research. It covers both the art masterpieces of historic times and relatively new paintings. We hope that you will make the right choice and succeed with your paper.
Starry Night by Vincent van Gogh
The Ninth Wave by Ivan Aivazovsky
The Birth of Venus by Sandro Botticelli
The Tower of Babel by Pieter Brueghel the Elder
Boy Bitten by a Lizard by Michelangelo Merisi da Caravaggio
Self-Portrait by Albrecht Dürer
Woman with a Parasol by Claude Monet
Lady Lilith by Dante Gabriel Rossetti
Girl with a Pearl Earring by Jan Vermeer
Luncheon of the Boating Party by Pierre Auguste Renoir
The Creation of Adam by Michelangelo di Lodovico Buonarroti Simoni
The Dream by Pablo Picasso
The Scream by Edward Munich
Vitruvian Man by Leonardo da Vinci
Young Hare by Albrecht Dürer
The Temptation of St. Anthony by Hieronymus Bosch
The Triumph of Death by Pieter Bruegel the Elder
St. George and the Dragon by Paolo Uccello
Guernica by Pablo Picasso
The Persistence of Memory by Salvador Dali
A Sunday Afternoon on the Island of La Grande Jatte by Georges Seurat
Arrangement in Grey and Black: The Artist's Mother by James McNeill Whistler
Portrait de L'artiste Sans Barbe by Vincent van Gogh
The Night Watch by Rembrandt
The Kiss by Gustav Klimt
Water Lilies by Claude Monet
The Flower Carrier by Diego Rivera
American Gothic by Grant Wood
The Son of Man by Rene Magritte
No. 5, 1948 by Jackson Pollock
The Arnolfini Wedding by Jan van Eyck
Composition 8 by Vasily Kandinsky
The Third of May 1808 by Francisco Goya
Campbell's Soup Cans by Andy Warhol
A Day In The Forest by Igal Fedida
Painted Forest by Theo Ramone
Coming Home by David Hatton
The City by Mark W Stevens
Temporal by Miya Ando
Meteora by Elly Potamianos
The Hague by Monica Hulsing
Reflective Mood by Cassandra Allsworth
La Luna and Poppies by Laurie Maves
A Lamp by Shea Holliman
Even Silence Speaks by Susan Elliot
Eight Elvises by Andy Warhol
Massacre of the Innocents by Peter Paul Rubens
Triptych, 1976 by Francis Bacon
Portrait of Adele Bloch-Bauer II by Gustav Klimt
How an Art Review Example Can Help You
Do not miss the opportunity to use our samples if you want to learn how to write an art review perfectly. Our writers have knowledge in art, and they show how you can use sources properly while writing a review. Our samples can help you to write a good review so that it attracts readers and lets you get a high grade. Make sure that you know how to write your paper; in any case, samples presented on our site can help you.
As you can see, our writers don't overload the reviews with frequent repetitions. The reviews are rather informative, but are not overloaded with informativeness. Works of art which are reviewed in our samples are popular and significant. Most students find them similar to their assignment topics.
Sometimes it can be difficult to write an art review, as it requires knowledge and writing skills. If you are interested in getting appreciation and a high grade from your teacher, you need to know how a review should be written. This is greatly helped by a review of art done by a professional writer.
What does the review look like? If you want to leave your feedback on the picture, read though our samples, but don't resort to copying the opinions of other people. In the beginning, it would be right to read through samples on a similar topic and then state your point of view on the question you got. You can see in our samples that writers specifically note those moments that left an indelible impression on them and caught their attention.
Our writers use different vivid words to describe works of art, for example, "portrayed," "attracts attention," "a subtle feeling," "striking," "symbolic imagery," etc. Also, you can see that our writers describe the associations that occurred during the viewing of works of art, and share their thoughts that arose in the process of thinking about what they saw.
Any review that you can find on our site is not too formal or boring. Our writers are not shy about epithets and sincerely express their thoughts, as they know that this kind of paper should be written in this manner. You can see in our samples that it will be great to see such words as "amazing," "wonderful," "simply delightful," "I have long dreamed of such a picture" – they will add to the description the connotation of the spoken genre.
If you read though our samples, you will see that your own view of what you see can be translated into an idea you have. The samples you find on our site are presented only for viewing, but it's up to you whether to use it as a guideline or not.
Thanks to our samples, your review writing will be much easier. Read though our samples to understand how to deal with this type of paper!
Retirement Farewell Speech Example
Farewell Speech Example
Business Owner Farewell Speech Sample
Receiving a Twenty Year Service Award
Princeton Graduation Speech
Never Giving up on a Dream
Medical Student Graduation Speech
Semi-formal
Tribute Presentation Sample
Greenpeace Organization
Treatments of Autism Spectrum Disorder
Marketing Manager Speech Sample
Demographic Policy and Abortion in China
Causes of Teenage Drug Addiction
Positive Effects of Classical Music
Developing of Professional Skills of the Employees
College Psychologist Speech
How to Plan an International Trip
Demonstrating a Marketing Plan for New Product Line
Destructive Effects of GMO on Children
Child Adoption Speech
Become a Volunteer
Why Videos Go Viral
Party Planning for Children's Birthday Parties
Modern Relationship Problems Presentation Sample
The Advantages of Jogging
Let's Become Vegetarians
Killing Routines
Fiction review
Non-fiction review, creative review, business letters, academic letters, personal letters, essay writing, business writing, creative writing, research papers, writing tips, give your grades a boost.
Original papers by high quality experts
Free preview and unlimited revisions
Flexible prices
ESSAY SAUCE
FOR STUDENTS : ALL THE INGREDIENTS OF A GOOD ESSAY
Guide: How to write a review essay
Guide details:.
Subject area(s): Types of essay
Reading time: 2 minutes
Price: Free download
Published: 6 December 2019*
File format: Text
Words: 594 (approx)
Number of pages: 3 (approx)
Tags: Guides
Text preview of this guide:
This page of the guide has 594 words. Download the full version above.
A review essay examines a piece of writing, a film or some other form of art, but it differs from a literary essay in a couple of key ways. A review essay is evaluative . That means that its purpose is to tell the reader whether the work is good or not and whether the work is recommended. Also, unlike a literary essay, a review essay is not written for someone who is already familiar with the work in question. The audience for a review essay is someone who is wondering whether to spend their time and money on the work reviewed. A review essay may contain more plot summary than a literary essay , but it shouldn't give away any of the major revelations or the ending.
Read Sample Reviews
Reviews are common in journalism, and examples of reviews of everything from movies to video games to computer software and more can be found online. Reading a few reviews of films and books from major publications such as nationally known magazines or large city newspapers can be a good way to get a sense of what is expected in a review essay.
Characteristics of a Good Review Essay
A good review essay will place the work in some sort of context. For example, a good review about a movie that tells the story of traveling circus people would briefly mention other movies about traveling circus people and how this film compares with those others or how it fits into the overall picture of traveling circus people that film has presented over the years. In a literary essay, this might be the whole point of the paper, but in a review essay, it would only be a paragraph or two. The introduction or the paragraph just after the introduction is a good place for this context.
A review essay is somewhat subjective, but it still needs to have standards and examples to demonstrate its points. It needs to give some reasons that the work is good or bad and it needs to support those reasons. This will help the audience to decide whether to follow the reviewer's advice.
Thesis Statement
A thesis statement for a review essay should make an evaluation of the film and explain why the writer has made that evaluation. Here's an example:
"Sideshow on the Road" is a terrible movie about traveling circus people with poor acting, an implausible plot and a boring, talky script.
The body of the review would then expand on these reasons to convince the reader to avoid the film.
The review itself should use specific examples from the work to illustrate the reviewer's point. For example, the reviewer has complained about the poor acting in the movie. To illustrate this, the reviewer might describe a scene in which a character learns a loved one has died and seems to have no reaction at all. The boring, talky script might be illustrated by explaining that the characters spend a full ten minutes arguing about whether they took a wrong turn.
Review essays may be formal or informal and may be more or less personal. Depending on the style of the review, "I" may or may not be used. More informal reviews may use humor, sarcasm and personal stories to highlight points about the work in question. Formal reviews should avoid these devices. With tone, it's important to stay consistent. If a formal tone is chosen, it should be maintained throughout the piece, and the same is true for an informal tone.
...(download the rest of the guide above)
Discover more:
About this guide:.
This is a free guide to help you with your studies.
Essay Categories:
Accounting essays
Architecture essays
Business essays
Computer science essays
Criminology essays
Economics essays
Education essays
Engineering essays
English language essays
Environmental studies essays
Essay examples
Finance essays
Geography essays
Health essays
History essays
Hospitality and tourism essays
Human rights essays
Information technology essays
International relations
Leadership essays
Linguistics essays
Literature essays
Management essays
Marketing essays
Mathematics essays
Media essays
Medicine essays
Military essays
Miscellaneous essays
Music Essays
Nursing essays
Philosophy essays
Photography and arts essays
Politics essays
Project management essays
Psychology essays
Religious studies and theology essays
Sample essays
Science essays
Social work essays
Sociology essays
Sports essays
Types of essay
Zoology essays
Privacy Overview