The Complete Guide to Knowledge Base Articles
This complete guide will cover everything you need to know about writing Knowledge Base Articles for business, from setting the foundation of your knowledge base to updating and maintaining it.
20 min read
What are knowledge base articles?
The perks of having a knowledge base
It's for every business
Setting the foundation of your knowledge base, creating your knowledge base articles, steps to take after creating your knowledge base, knowledge base key takeaways, introduction.
In today's competitive environment, it's not enough to offer a good product. For a business to be successful, it needs to build a loyal pool of customers. To keep customers happy (and coming back for more) a business needs to have top-notch customer support. Not just for when things go wrong, but also to help customers make the most of a product or service.
Customer support is really where you can separate your business from competitors. Plus, it has a huge impact on your bottom-line with 64% of people saying that they prioritise customer service over price when dealing with a company. Offering great support also retains more customers. Businesses that increased customer retention by just 5% saw profits rise by a whopping 95% . But the stakes for customer support are getting higher because of increasing expectations. 67% of Millennials think that their expectations of what constitutes great service have increased in the past year.
That's where knowledge base articles come in as a (relatively) quick way to vastly improve your customer support – and they're even more important if you have a complex product.
Simply put, a knowledge base article features a set of information about a product as a user guide or to solve common problems. Although technically an 'article' it doesn't always have to be written. Some companies use videos, images, infographics and animations to get their point across.
Creating an effective knowledge base article is tough. There's a lot of ground to cover and many people don't realise how involved it is. A good knowledge base article needs to keep things simple. It needs to speak to a range of different people from complete novices to techies and experts. It must talk about a lot of topics – anything that your users may need to know or any issues that they might encounter. Plus, it needs to be interesting and engaging.
So, it can be hard to know where to begin. To help you out, this piece offers a complete guide to creating knowledge base articles. From the bare bones of your strategy to measuring if it's working and knowing when to give it a refresh.
The perks of having a knowledge base?
First things first, a knowledge base is incredibly useful for your customer support team. With a knowledge base at their fingertips, your team can quickly resolve common customer issues. They can point people towards specific documents or videos as a solution, instead of asking endless questions and trawling through a list of different troubleshooting options.
Of course, customers might not even reach your support team. A knowledge base gives them the freedom to search for answers to their questions without ever darkening your team's door. This is preferable for some customers. 70% of customers prefer to use a company website to find a solution instead of picking up the phone or writing an email. Millennials, in particular, are well documented as phone-phobics, so if they make up a lot of your customer base then providing online support options are a must.
Having knowledge base articles available to your customers creates a kind of triage system for your customer support. Only the most complex questions and issues will reach your support team (the ones your knowledge base cannot resolve).
As an added bonus, having knowledge base articles can improve your website traffic. 45% of companies that offered some kind of self-service support option experienced an increase in site traffic and fewer phone calls to their support team.
To clear up a potential myth, don't believe that you have to be a large business to reap the benefits of knowledge base articles. They work for every business. Every company needs to offer great customer service, from the smallest sole trader to the largest conglomerate. In fact, having a knowledge base can benefit small businesses more than larger ones. They've often got little-to-no dedicated customer support and limited resources, so a knowledge base relieves some of the pressure.
Before you ever put pen to paper there are a few steps to do that will ensure your knowledge base articles hit the right note. These will lay the foundations of your knowledge base, so it's vital that you take your time and don't miss anything out.
Know your audience
Your customer support needs to be tailored to (you guessed it!) your customers. Knowing your audience will inform every aspect of your knowledge base. They might not even like to read, for instance.
It will also tell you how simple your knowledge base needs to be, although a good rule of thumb is to keep it as accessible as possible. Most people cannot understand highly technical jargon unless they are industry insiders.
Without knowing your audience's technical understanding or preferred form of learning, your base won't be able to fully cater to their needs.
In theory, you should already have a good grasp of your customer behaviour as part of your marketing strategy. But if not, there's no harm in consulting a few customers when developing your knowledge base. Releasing a 'beta' version to a select few can help you refine your content, the format and identify any areas for improvement.
Content is king of the knowledge base
Any good knowledge base article has great content. As previously mentioned, this doesn't necessarily mean a text-only article. It can include imagery and video too. But good writing underpins all of this because you'll have to come up with the script for a video or the words for an infographic. Our article on how to write amazing knowledge base articles covers this in more detail. 
Without the right content that covers every potential question and problem, your knowledge base will fail. It needs to simplify any technical concepts so that anyone can understand what you're talking about. Jargon, acronyms (that aren't spelt out) and buzzwords are a big no-no. You also have to make it engaging. If people don't enjoy reading or watching it then they'll switch off from your content. Getting ideas for your knowledge base can be tricky at the start, so we'll offer some inspiration in another guide.
Identify common pain points
Problems that appear time and time again are perfect to include in a knowledge base article. If one customer encounters an issue, it's highly likely that others will too. So save your team (and your customers) time and effort by including a troubleshooting section.
To uncover recurring and common problems, consult your historical customer support enquiries. Alternatively, you can sit down with your team and ask them about questions that crop up over and over. This has an added perk for your product development – any problems that can be easily resolved will improve later iterations of your products.
Where to locate your knowledge base
The location of your knowledge base shouldn't be an afterthought. It needs to be in a place that's often used by your customers. That's why many companies put their knowledge bases in a dedicated customer support hub or on their website.
It also needs to be responsive, meaning your knowledge base can be accessed from any device including mobiles and tablets. If you're using Document360 to create your knowledge base then this won't be a problem as this happens automatically for all content.
Calendly is a relatively simple online tool to use (it only involves a few clicks!) so it hosts its knowledge base on its website. Customers can access it from the footer of the homepage and it then reveals a list of different topics. These expand further into the articles themselves and further options.
Think of the format
Another key decision that you must make about your knowledge base is how to format it. Some companies, such as Calendly, use purely visual formats like videos. Others will use only text-based. As a start, there are tons of article templates that you can use freely available online.
What you decide on will depend on your customers. Consider what channels they actively engage with already – do they prefer to read your content or are your videos particularly popular?
A mix of different formats can work well. Wunderlist uses a mix of words and screenshots to help guide users through its tool. You could also do a summary video and go into more detail in your text later on. Having some text in your knowledge base helps with SEO too. Our article on how to SEO your knowledge base articles goes into more detail on this.
Make it easy to navigate
How you structure your knowledge base and its articles will either help your customers sift through it all – or confuse and frustrate them. Some of your customers will likely be turning to your knowledge base because they have a problem, that means they'll already be stressed and annoyed. So, you want to make it as simple and intuitive as possible to navigate through your knowledge base.
It goes without saying that it needs to be well planned and logical to follow. For your structure, there are a few different options:
Chronological : organised based on a sequence of steps (to set up a new system for example).
Workflow-based : considering how someone would naturally use a tool and what problems they may encounter at that point.
Categories : grouped into different sections such as 'troubleshooting' and 'getting started'.
By difficulty : when proposing a solution, walking someone through the simplest tasks first before getting more technical.
Decibel Insight shows a good example of a knowledge base structured in categories.
Whatever structure you end up using, remember that your customers should learn everything they need to know by going through it from start to finish.
Numbered steps can be helpful when guiding users through a particular set-up or problem-solving task. LastPass does this well for users who cannot gain access to their account. It also features an extensive FAQ section of commonly asked questions and an option to escalate the case.
After laying the foundations of your knowledge base, it's time to start creating it. This may take some time, but you can always prioritise or rank articles by how important you think they are and how much your customers are likely to benefit from them. A knowledge base is a work in progress, so you should always be adding content to it.
Speaking of which, it's a good idea to get yourself some knowledge base software that will grow as your business grows. You don't want to put lots of effort into a knowledge base that fails to scale with your organisation!
Getting to grips with technical writing
You're likely to need to do some technical writing at some point in your knowledge base creation. Technical writing is a bit of a unique skill, in that it takes complicated and jargon-filled information and simplifies it for everyone to understand. It's so involved, that we'll go into more detail about popular tools for technical writing.
Titles and headings need to be simple
Titles and headings will help your customers find the answers that they are looking for. Don't get too creative with them, instead focus on creating instantly understandable, simple titles so customers can easily click on the right one. Action words work well in knowledge base titles, that's words like 'How to' and 'Using'.
Having a menu that is easily accessible (scrolling with them on the side of the web page, or static at the top) can help customers even more.
Subheadings within an article will help break up long sections of text or lots of information, plus it helps customers who might be skim-reading. You could also include a bulleted brief at the top of each article for people who are only looking for a summary or quick solution.
SEO should also be considered in your titles. Consider what phrases people will be using to search online. Usually, they revert to a caveman-type speak such as "reset master password LastPass".
Images can inspire and engage
Knowledge base articles can be dry and long-winded if they aren't broken up effectively. One good way to do this is to use a mix of imagery, from screenshots of your product to infographics.
Some customers will be visual learners so imagery will really help them understand your product. Infographics, graphs, tables and charts can also summarise your articles for customers with limited time. They aren't too difficult to create either, online tools like Canva mean you don't need a graphic designer to knock-up a quick visual – and Snagit is a great option for image and video screenshots.
Keep it concise and simple
Incidentally, many customers won't have much time to sift through reams of information. So you should break your article up into 'skimmable' chunks. One good rule to follow when evaluating the length of your article is: if you cannot read through an article yourself in an entire sitting, then it's probably too long.
Bullet points can help break up text and summarise information, or if your article is really long you might want to consider breaking it down into a series of smaller posts. Again, imagery is your best friend in this scenario – infographics can highlight key points and videos are great for quick run-throughs.
Google Analytics' knowledge base uses mini content sections to help navigation through its articles. These are located at the start of each article, allowing users to jump straight to the answers that they need.
Check your tone of voice
The tone and type of language that you use need to reflect your brand and any other content your company has already published. It needs to be engaging, but also informative, not too technical and it shouldn't be confusing. People need to get its meaning immediately, otherwise, they'll be frustrated.
Make sure that your language is straightforward and talks like your customers talk. Nobody really chats in jargon or acronym, so keep these out of your articles. Avoid being salesy too, at this point you're trying to onboard someone or solve a problem, so it really isn't the time or place for selling.
SEO-optimising your knowledge base
Again, a really involved topic that we'll get into more in another guide. For now, you need to be mindful of some SEO best practice to help your knowledge base rank in search results. Stick to commonly used search terms for your titles and focus on one or two keywords in each article. These keywords need to appear in any text, as well as image and video descriptions, headings and subheadings. Plus, you can include links to other articles in your knowledge base if they are relevant, as these can help boost your SEO further.
Keep an eye on the details
Details matter in a knowledge base article. If there's something important that your customers need to know for that specific solution, then make sure you include it; for example, if a certain function is only available on a higher tier plan or if information needs to be in a certain format. If it's a bit tough to write out, then use a video or screenshot that points directly to what you're talking about.
Take a look at Hootsuite, which does this well when it highlights that a date needs to be in a specific format when scheduling content. This saves a lot of time, effort and frustration in the long run because attention is drawn to the program quirk early on!
Collaborate within a wider team
You don't necessarily have to do all the work when creating a knowledge base. This is especially relevant if you have a large user group and an extensive product range. Instead of one person spending all their time creating a knowledge base, share the load with different people within your organisation. Coworkers in other departments might also be best-placed to create a guide on a certain subject.
Just make sure that everyone is communicating regularly and that they stick to the same style and tone. This can be made a lot easier by using Document360 , which offers collaborative tools as part of its knowledge base software.
Search functions help your customers find stuff
Along with menus, headings and other navigation tools, you should include a search function to help your customers locate the articles that they need. Remember, your customers are likely time-poor so anything that can help them find answers quickly will vastly improve their user experience.
But, of course, make sure your search function actually works well! Results need to be relevant to the question or phrase that a customer has typed in. It's a good idea to always include contact information for your customer support team somewhere obvious in the results as well – just in case your knowledge base can't answer your customer's enquiry right away.
Document360 offers a fast search function as part of its knowledge base software. This goes a step further than a simple search, predicting what your customers are likely looking for as they're typing out their enquiry.
We like Survey Monkey's style when it comes to the search on its knowledge base. The results are simple and clear, plus there's a highlighted option to contact the team if the search results don't provide the right answers.
Your work isn't done after you've created your knowledge base articles. There are a few other steps that you need to do regularly to ensure your knowledge base remains useful and up-to-date.
Get regular customer feedback
Gaining feedback on the usefulness of your knowledge base will help refine it and make it even more useful to your customers. Document360 offers a quick feedback option for any customers using one of its knowledge bases. This quickly tells a company if their knowledge base is ticking all the right boxes or if there's room for improvement.
It's also worth asking your customer support team if the knowledge base has helped with their daily work. Have regular meetings with your team to review your knowledge base and see where content might be missing or need a refresh.
Freshdesk has a short survey included at the end of all its articles. After reading the guide, users are asked if they found it helpful and – most importantly – if they select 'no' then whoever wrote the article is sent an alert. This instant action then tells the author that they need to return to the article and look for ways to improve it.
There's hidden gold in your analytics
The data behind your knowledge base can be a useful form of feedback as well – telling you whether people are using the articles and what content is most popular.
Not only will this tell you if your knowledge base is a hit, but it might also highlight any issues that many users are experiencing. This gives a valuable opportunity to improve your products and remove any recurring problems or pain points.
Constantly update your knowledge base articles
As previously mentioned, your knowledge base is a work-in-progress. Your work is never completely done on one! It's an embodiment of your business, your customer support and products. As such, you need to review it regularly (set yourself a calendar reminder at least every quarter or bi-annually) to check that it is helping your customers and reflects the current state of your business.
New products will have to be added to the knowledge base, new languages might have to be supported if your business expands globally and articles that aren't working well will have to be redone.
The SEO of your knowledge base articles should be double-checked to ensure there are no broken links that might be negatively impacting your ranking. If you're feeling thorough, you can also review current SEO best practice to see if your articles need a bit of tweaking to still rank well.
Starting your knowledge base can be time and resource intensive, but it will pay off in the long run. Once you've created it, you can continuously work on your knowledge base articles to improve and add to them. Plus, creating your knowledge base can be a lot easier if you use a dedicated software to do the technical groundwork.
Your knowledge base articles will be the backbone of your customer support. So don't neglect it. Make sure you adapt your knowledge base to any product or business changes in your organisation, as well as refine it based on feedback.
In this day and age, every business needs a knowledge base. Good customer support is the very least that is expected of your company. Fail to meet your customers' expectations and you'll see them headed for the door. Provide a good knowledge base and stop them in their tracks.
Tips & Templates for Writing Great Knowledge Base Articles
When a customer hits a snag while using your product, the first thing they interact with won't likely be a helpful member of your team — it's more often a knowledge base article.
Much like your front door, you want to make your knowledge base articles as welcoming and friendly as possible. By defining and following knowledge base best practices, your team can ensure that this integral part of the customer experience is as helpful and impactful as possible.
We've collected a whole list of knowledge base best practices to make this process easy for you. Beyond that, you'll find several knowledge base article examples and learn how to go about creating templates for them so it's even easier to build effective documentation.
This is a chapter in our  Ultimate Guide to Using a Knowledge Base for Self-Service Support . When you're ready, check out the other chapters:
Chapter 1 – Knowledge Base 101: Definition, Types, and Benefits
Chapter 2 – Quick Start Guide to Creating a Knowledge Base
Chapter 3 – Knowledge Base Design Tips for Better Self-Service Support
Chapter 4 – Incredible Knowledge Base Examples That Get It Right
Chapter 5 – Tips & Templates for Writing Great Knowledge Base Articles
Chapter 6 – Creating Knowledge Base Videos: Tips, Tools, and Examples
Chapter 7 – Simple Knowledge Base SEO Tips Anyone Can Follow
Chapter 8 – The Best Knowledge Base Software + How to Choose One
Chapter 9 – Actionable Knowledge Base Metrics to Start Tracking Today
Chapter 10 – Knowledge Base Tips for a Better Customer Experience
Chapter 11 – How to Revamp Your Knowledge Base Architecture
What is a knowledge base article?
A knowledge base article is a piece of online documentation that answers a frequently asked question or provides instructions for solving a problem that customers commonly run into. Common knowledge base article types include informational articles, how-tos, troubleshooting guides, and FAQs.
Knowledge base articles are helpful for customers in all stages of their lifecycle, but they are incredibly impactful during the "help me help myself" phase of exploring your product.
But as Kathy Sierra shares in her book Making Users Awesome , companies often drop the ball with post-purchase publishing. Help content is usually one of the first things to feel the sting of mediocrity.
And while a knowledge base tool like Help Scout Docs makes it easy to create visually compelling knowledge base articles, clean, organized writing doesn't come in the same turnkey fashion. It takes a sincere effort.
Discover the power of self‑service
Create and publish answers for customers and reduce your customer support volume by at least 20% with Help Scout Docs.
8 best practices for writing effective knowledge base articles
The best help content is informative, engaging, unquestionably straightforward, and mindful of how and why a customer searched for help in the first place. To build knowledge base articles that meet all of those criteria, follow these eight best practices.
1. Don't make assumptions
Customers turn to your self-service documentation to solve problems, so your most important goal is to be incredibly clear. Customize the tone that you use in your documentation for the audience reading it.
For instance, write your basic help desk articles imagining that the people reading them are complete beginners. Save the advanced terminology and jargon for advanced documentation, and be wary of mentioning to-dos in passing. It's safer to assume that customers will need guidance for each step.
For example, if a customer is looking up how to migrate their website to a new host, which one of the following leaves the least room for error?
Before you continue, make sure to change your IP address.
Before continuing, change your IP address by going to Settings > Manage Domain > IP Address.
Option one assumes that the reader knows how to change their IP address, while option two meets the needs of both customers who know how to change their IP addresses and those who don't.
Don't self-sabotage by making assumptions about "simple" instructions. It's better to over-communicate. More experienced users can simply skim past instructions they don't need, but beginners will hit hurdles when you leave critical details out of your documentation.
Similarly, use pictures and videos where you can to ensure that nothing gets lost in translation. You may know what a specific term means, but it will be easier for your customers to understand if you show them what you are talking about.
2. Use anchor links in lengthy articles
Avoiding assumptions means that you may sometimes have to write lengthier knowledge base articles to ensure you're explaining every step of the process.
When writing a longer article, include a table of contents with anchor links to make it easy for more advanced users to skip past the information they don't need and navigate directly to the details they're looking for.
Even for average-length articles, users will appreciate being able to jump to the section they want. Links are also handy for list-type knowledge base articles like FAQs or best practices.
As an added bonus, well-structured documents also help search engines index specific sections of your content, making it even easier for your users to find them in a search.
3. Make the content easy to skim
Especially if you are writing significantly longer knowledge base articles, it's essential to ensure that you don't intimidate readers with a wall of text. When solutions aren't easy to find, contacting support will be the customer's next step, and no one wants to have to wait to resolve an issue.
Designer Rafal Tomal shows how proper use of subheadings and line breaks are a shortcut to an easily scannable document:
Use headers, callouts, bullet points, spacing, and visuals to highlight important information and keep the complete set of instructions visible at a glance.
Here's an example from our Docs knowledge base article about getting started with Workflows :
It uses various types of formatting — bolding for navigational elements, an ordered list for steps in the process, and a different background color for a note — that attract attention to the critical pieces of information on the page. A reader scanning to find pertinent details will quickly find what they need.
4. Make things easy to read
A few key points to consider when you're writing for a knowledge base are:
Write as you would speak to a friend, but edit to clarify your thoughts. Your knowledge base articles shouldn't read like a stream of consciousness.
Consider your readers' goals: Is the knowledge base article about learning the ins and outs of your product (curious) or fixing a bug or problem (frustration)? Adjust your tone and your content accordingly.
For articles on non-troubleshooting issues, a bit of humor is fine, but the line of annoyance is quickly crossed. Consider what frame of mind your customer will be in when they get to your knowledge base article, and write to that point.
Avoid slang and anything that may have an alternate meaning.
Get to the point quickly and simply, and use tools like Grammarly to cut out any extraneous content.
Stick to your brand's tone guidelines while also writing the most practical knowledge base articles for your reader base. One of the best resources on the web for honing your voice in writing is Mailchimp's Voice and Tone guide , which is a great resource for developing your own style guide.
5. Organize your knowledge base article logically
Good knowledge base articles become great when they're designed around the reader's workflow. As you create your knowledge base article process, add a step to consider where your customers will be when they read your articles.
Unless you want your customers to feel confused and disoriented and become even more frustrated, getting the flow right is vital. Here are three principles to live by:
Chronological order: It's a must to organize a piece of help content in the chronological order of steps. The first thing your customers should see is the first step in the process they need to take to succeed.
Order by difficulty: If multiple tasks can be performed "first" (i.e., the order doesn't matter), have customers do what's easiest first. Early friction decreases the likelihood that they'll finish or even follow your advice, so begin with a quick win.
Be mindful of workflow: Structure responses in a way that sustains activity and momentum. Avoid interrupting a problem-solving workflow until near the end.
Ensure you're addressing related questions and issues by closing the article with a quick list of common follow-up questions, like in this example:
Put yourself in the customers' shoes and consider what follow-up questions or needs they might have, and then answer them proactively.
6. Use links strategically
Including links in your knowledge base articles is a great way to direct customers to other details and instructions they may need. It also helps you stay focused on the topic at hand without covering every possible issue or piece of help a customer might need.
While linking to other helpful articles is a best practice, it's important to use links strategically. If you link to the wrong things at the wrong time, you increase the chance of readers getting distracted or more deeply confused. You want to nudge customers to click links only when following a link is the natural next step.
Besides embedding links directly into your content, you can also include related articles at the end. As mentioned above, including related knowledge base articles on topics that your reader might be curious about next is a great way to proactively help them move forward in their journey.
7. Stick with simple article titles
Restrain your creativity in favor of clarity, and keep titles as straightforward as possible. When stuck, ask yourself: What might a customer search for?
Better yet, if your knowledge base article tool offers insights like this, you can even look at what searches your customers have made and whether the search results returned anything. If you are a Help Scout user, our Docs report is excellent for this:
Optimize your knowledge base article titles based on what people are searching for.
This list is also a great resource when trying to determine what to write. If you see that people are regularly searching for a document or category that you don't yet have, you can use this search functionality to guide your documentation strategy moving forward.
Remember that people search with basic phrases. For instance, instead of "how to migrate your WordPress website," they'd likely use "migrate WordPress site." Create titles that include the operative phrases.
If you're a Help Scout user searching for information on "forwarding emails," our knowledge base returns the following:
None of the titles are exciting. Instead, they're straightforward — just as they should be.
Additionally, rely on action words in the active voice for a majority of your titles:
"How to (Blank)"
"Using (Blank)"
"Setting Up (Blank)"
Or use exact phrases of the actions they'll take, such as "uploading your first video," "installing your plugin," and so on.
8. Use images to save time and create clarity
"Show, don't tell" is important to remember when creating knowledge base articles. When you're walking customers through how to do something in your system, you can write fewer words and make your instructions clearer by including screenshots or GIFs showing each step in your interface.
For instance, if a Help Scout customer wants to learn more about assigning conversations, this is what they would see in our documentation:
Each explanatory paragraph of text is followed by a screenshot showing customers exactly what they should see when performing that step.
4 knowledge base article templates and examples
Now that you know how to write excellent knowledge base content, let's break down the different types of knowledge base articles and look at how you can create templates for them. Templates help keep the knowledge base article process clean and easy for your team whenever they need to make new content.
1. Informational articles
Informational articles help to review a specific system, function, or feature within your product.
They are not designed to describe problem-solving steps or get into the technical nitty-gritty of a particular feature. Instead, they educate the user on something they aren't familiar with and provide an overview of any features or options available within it.
Here's an example of an informational article from our support knowledge base:
This article, Understanding reports in Help Scout , is an overview of the reports functionality in Help Scout. Right at the top, we explain what this informational knowledge base article is about and provide quick links to jump to whatever topics are relevant to the reader.
Informational article template
Title:  About [Feature Name]
Description:  Brief overview description of the product or feature the informational article is about.
Links:  Anchor links to any of the individual topics within the more extensive informational article.
Further reading:  Links to related articles or other content around this specific feature.
2. How-to articles
How-to articles are similar to informational articles in that they describe how to use a specific feature without additional troubleshooting steps. They are typically structured as a list and should be limited to a single feature or task, like changing a password or adding a new user.
Here's an example of a how-to article from our support knowledge base:
This article, called How to forward conversations , includes two topics, both of which have lists of steps to take to accomplish specific tasks:
How-to article template
Title : How to [task name]
Task:  A description of the task that your readers are looking to accomplish.
Prerequisites (if applicable):  If you have different pricing tiers, this should include information about which products or pricing plans this how-to applies to.
Table of contents (if necessary):  Create anchor links for quick navigating.
Instructions:
Outcome:  What users can expect to happen after completing the steps in the how-to knowledge base article.
Further reading:  Links to related knowledge base articles or how-tos.
3. Troubleshooting articles
Troubleshooting articles address a specific problem that a customer is having and offer steps to resolve it. Just like how-to articles, troubleshooting articles need to focus on one particular issue. While you can have multiple different options for troubleshooting, they should all be focused on a single problem.
For instance, you may have four different processes by which someone could resolve an issue with their browser. All four processes have a place in the troubleshooting article, but they all need to fix the same problem.
Here's an example of a troubleshooting article from our documentation:
This article, titled Troubleshoot Email Delivery Issues with Google Groups and Help Scout , starts by detailing the different reasons why someone may run into delivery issues. It then breaks down the two causes in more detail.
We lead with the least complicated troubleshooting step and then follow up with the second option and a bulleted list of actions to try to fix it:
Troubleshooting article template
Title:  Troubleshooting [name of the issue]
Problem:  Brief description of the problem to be solved and the typical reasons why it occurs.
Anchor links to the specific resolutions (if there's more than one).
Solution 1 (with a bulleted list, if applicable)
Solution 2 (with a bulleted list, if applicable)
Solution 3 (with a bulleted list, if applicable)
Outcome:  Brief description of how to understand if the issue is resolved or if it is still occurring after trying a troubleshooting step.
Further reading:  Links to related articles.
An FAQ page is a knowledge base article that lists common questions around a specific area of your product. For instance, some companies have an FAQ on things like shipping and order issues, payment processing, and account management.
You may consider having a single FAQ or several more minor FAQs for specific product areas.
Here's a great example of an FAQ page from our Docs site:
The article, Learn about Help Scout Docs , starts with a video that walks through all of the Help Scout Docs product features. Then, there are a series of subheaders, each one dedicated to specific questions readers might have about the product:
FAQ article template
Title:  Frequently Asked Questions about [Product or Feature]
Topic (if applicable):  Brief description of the product or feature that the article pertains to, perhaps including images or an overview video.
Table of contents:  Anchor links to each question that is answered within the FAQ.
Further reading:  Links to related articles, such as how-tos or troubleshooting related to the product
Go forth and create beautiful, impactful knowledge base articles
Knowledge base articles are the first thing that most of your customers will see when it comes to your product. They have a variety of uses:
They can help educate users on your product.
They can answer commonly asked questions.
They can assist when troubleshooting specific issues.
Because of how integral they are to your customer's experience, it's very important to pay attention to how you write and structure them.
Create a knowledge base article process that supports your team in writing impactful, informative articles from the start, and then use precise language and a defined structure to ensure that your customers always know where to find answers when they need them.
Like what you see? Share with a friend.
Mercer Smith
Mercer is the VP of CX Insights & Community at PartnerHero, a yoga fanatic, and strives to make the world a little bit happier one customer at a time. You can find her at mercenator.com and on Twitter .
Try Help Scout
Learn the platform in less than an hour. Become a power user in less than a day.
8 Killer Knowledge Base Articles (and What You Can Learn from Them)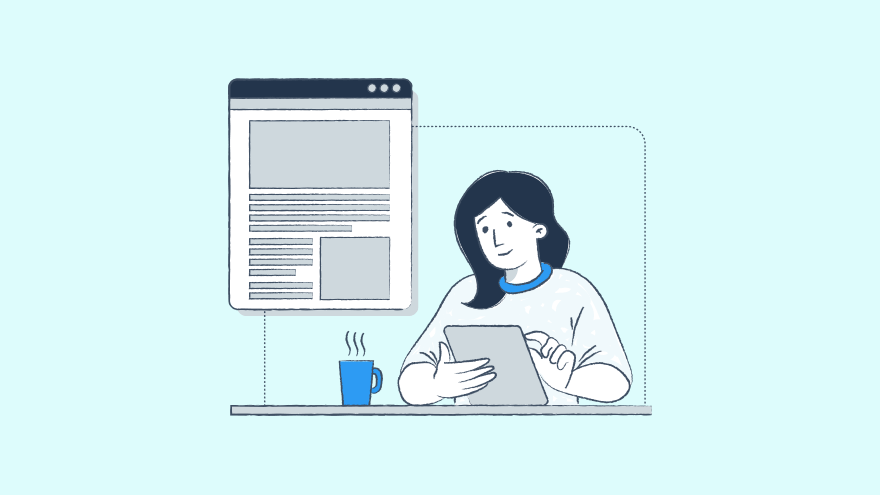 There are many types of knowledge base articles: informational , troubleshooting , how-tos , documentation , FAQs amongst others. From these, the how-to posts get discussed a lot.
I think I know why:
Most companies invest in live workflow tools and on-site help widgets to help their users get onboard. These resources take care of the initial technical setup too.
But once the logistics are out of the way, customers are left with many questions like: " How can I use the X feature? " or " How do I integrate my tool with your solution? " and more.
Because users are increasingly preferring self-help channels over traditional email and phone support to resolve such queries, step-by-step instructional posts become the most indispensable components of a knowledge base. But not all knowledge base articles are created equal…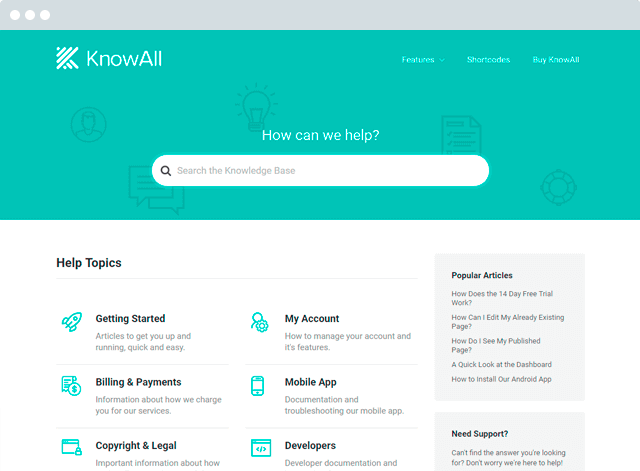 Build a knowledge base and help your customers help themselves.
The one test knowledge base articles need to pass to succeed
Does it * GET THE JOB DONE? *
No, seriously—this ridiculously simple test tells if a support content article is good. Because it's only so when it gets the job done. Otherwise, it's just outdated jargon.
Sounds too direct? Well, it shouldn't. In fact, to someone like me who works with tens of tools each day (plus, has zero tech savviness), this is the only reasonable way to judge support content.
I've found that for every support post that works for me, there are three that don't. And so, in this post, I've rounded up 8 great examples of knowledge base tutorials that worked perfectly for me. They saved my time and the product's support resources too.
1. How to use Wunderlist's Calendar Feed (@ Wunderlist)
If you use to-do tools, you probably know that they only help when they integrate with your main calendar app.
Wunderlist understands this well and has created an easy-to-follow help article that teaches their users how they can integrate Wunderlist's Calendar Feed with their default calendars.
What I like about the tutorial (other than the simple instructions) is that it uses neat subheads to guide users to their preferred integrations:
So, if you're like most of us and use one of the above options, you'll get your customized instructions in under three seconds.
2. Combine Lists to a Master List That Uses Groups (@ MailChimp)
Other than the drag and drop design functionality, email marketing tools differ greatly. As I work with many of them, I end up reading TOO many of their tutorials, which makes me appreciate each time some support content is well planned.
MailChimp is extraordinary in this regard.
Their post on making a Master List is a shining example of a knowledge base article that's well thought out and structured. Since the discussed process is somewhat lengthy and complicated, the tutorial splits it into 6 steps.
In the following screenshot, you can see the six different sections of the post on the left hand side. Thanks to this structure, users are able to follow the instructions without feeling overwhelmed.
3. I forgot my Master Password or it's not working, how do I recover access to my account? (@ LastPass)
All that password manager tools expect from their users is that they remember the ONE master password.
But what do they get? Well, they get customers like me – who simply can't remember even one password.
I've forgotten and reset my LastPass master password twice using the listed support article.
Of course, you won't be impressed by the formatting of this support post, but let me tell you… it saves the day.
The article has a serious tone. It lists the seven things a user can try to recover their access. The little disclaimer at the top stating that LastPass CAN'T send users their passwords hints at the fact that their users perhaps ask them to email the forgotten passwords. (This STOPS more people from doing so.)
4. How to Bulk Schedule Messages Using Hootsuite (@ Hootsuite)
Every tool has a set of power users. Users do more with the tool and need the tool's advanced functionality.
Hootsuite, too, has its set of power users – those who explore features like the one that allows bulk scheduling.
This article that I've included not only gives clear directions for using the Bulk Scheduling feature, but it also draws the user's attention to the "tricky" things.
For example, the author discusses the date format and asks users to be careful when specifying. This little detail saves headaches of many people because there's no universal date format. For example, I follow dd/mm/yyyy; you may be following mm/dd/yyyy.
5. Create, edit, and share goals (@ Google Analytics)
Tools evolve all the time. They get fresh interfaces, new features / functionalities, and even complete revamps.
The latest version of Google Analytics, for example, is nothing like how it launched. But when tools update, their support content too should be updated. The best thing about Google's help articles including the one I've selected is that they get frequent refreshes.
This tutorial, for example, uses the latest screenshots and terminology of the Google Analytics. This ensures that users find the settings right where the images or text instructions are telling. As a result, users don't feel lost.
6. Refund a course (@ Udemy)
Every business gets refund requests. And so, every company needs a knowledge base article telling users how they can seek refunds.
Udemy has a no-nonsense refund help post. This tutorial gives easy text instructions followed by a GIF.
Now, we all know that all refunds can't be allowed; some aren't eligible. Udemy's refund article factors in the cases of denied refunds. This additional information helps students decide if they're fit to get a refund.
7. How to Connect OptinMonster with Campaign Monitor (@ OptinMonster)
No matter how "perfect" and out-of-the-box integrations tools provide, users will still have questions.
OptinMonster integrates with many email marketing services, and in this article, OptinMonster gives a click-by-click method of its integration with Campaign Monitor.
What makes this tutorial interesting is that it estimates the buyer's comfort with the tool rather accurately. You can tell it's written for absolute beginners. Information about the user's acquaintance with a tool helps in determining the level of detail a support doc should cover.
8. Setting up a workspace (@ Toggl)
Solutions that come with dashboards also come with many ways of customizing them, and people always look for help with customization.
Take for example, Toggl, the time tracking tool. Toggl's dashboard is customizable, and its instructional post on the topic gives thorough explanations of what the different customization fields mean. This helps the user in understanding what values they should input. A little more detail in the first step makes sure the user doesn't have to rework on it.
It doesn't matter whether you're writing a new knowledge base how-to article or only updating the old ones – the above insights WILL improve your how-to based support content.
For step by step instructions on creating the perfect knowledge base article, be sure to check out our knowledge base article template guide.
How do you decide if a knowledge base article is useful? And which are the most helpful knowledge base articles you've ever read? Do share in the comments!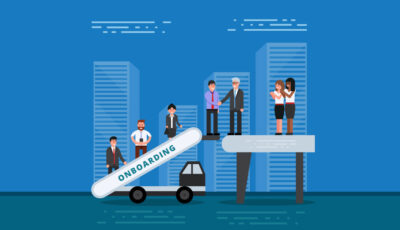 Leave A Comment? Cancel Reply
9 Simple Hacks to Write Better Knowledge Base Articles
A knowledge base is a set of organized information about your product or service that a reader can go through to learn about said product or service or how to solve related problems. It is usually a collection of articles with images, videos, and text included.
Knowledge bases can be aimed at internal or external audiences and can serve different purposes.
For example, a software company may have FAQs and download instructions for their customer-facing knowledge base and also have an internal knowledge base for their employees to understand work-related tools and company policy.
Knowledge bases are used by customer service, customer support, and customer education teams.
Creating your own knowledge base article can benefit readers as they can find all the information they need in your article. We will walk you through nine tips that can get you through writing an informative, knowledge base article.
1. Ask the right questions
This first step will prime your article for success. It's important to take a close look at what you want to say, but more importantly, you need to recognize the needs of your audience and how your information will help your future customers or clients.
Is there a problem that your current customers face that you can help them with? That may be your next topic. Your goal should be to help users find answers to the questions they have about your product or service.
To write an effective knowledge base article Here are five questions, which will help you develop excellent customer education content :
What is the goal of the content?
What are your audience's expectations and needs?
What are the processes people currently use?
What is your audience's current experience?
What will resonate with your audience?
They'll help you pinpoint your audience's expectations and needs, as well as their current experience.
2. Pick one idea per article
This might sound a bit like a high school English class, but see if you can also define your thesis statement .
This will help you narrow down your article and create a specific answer for a specific problem.
Real-life example
For example, Slack doesn't have a help article on "How to use messages."
Instead, they target a specific customer need, such as, "Format your messages" or "View all your unread messages."
3. Talk with subject matter experts
Understanding the "why" to your article will help you remain focused and pull targeted research. When possible, we suggest working with subject matter experts.
However, if you need to draft a knowledge base template and you're not an expert in the field, that's okay. Interviewing a subject matter expert will help you work around that.
4. Use headers to break up your content
Once you've decided on a specific strategy for your article, it's time to start painting the picture. With the research you've gotten yourself or the information you've gathered from your subject matter expert, you can begin to outline your article.
Setting your subheadings (often written in H2) creates the base-structure of your article. They direct the structure and flow of your information and, most importantly, guide readers through your information.
Take this example from Zendesk :
In their article they do a great job of breaking up their content using simple subheadings.
On longer articles, Zendesk even adds a table of contents at the top of each article.
We're all guilty of scanning the headers of an article before reading all the way through to make sure it's something we want to invest our time in. Creating a headline that indicates what information is found below, you are well on your way to getting readers past the title.
5. Focus on your intro
After you create your headers, you can shift the focus to your intro. Keep this short and sweet, but be sure to include your thesis statement or key message of the article up top.
Your intro doesn't have to be complicated. Even just a quick one or two-sentence summary can help add clarity for people looking for answers.
6. Kill the curse of knowledge
Always remember that your audience may have no knowledge on the subject matter at hand; you always want to use language that people of all levels of expertise can understand.
In the world of online education, step-by-step guides are an excellent tool to help someone learn something new or get help.
Start with the most basic details of your content area and build from there. If you don't already, try creating a "Getting Started" guide or article list to help your users get started using. your product quickly.
You can advance to more complicated topics only after you've laid a solid foundation.
7. Add images
For many, this is the fun part. With your educational content in place, it's time to add images.
Adding images will improve your content's performance because, no matter how 'good' your content is, it will likely get overlooked without visuals.
And they're really simple to create:
If your step-by-step guide is showing folks how to download and set up an application, include helpful screenshots of the process to help them visualize your information.
One thing to note with screenshots is that you need to make sure to keep them up to date .
Screenshots are just the ticket for taking your article from a helpful blog post to a full-blown reference guide, so, they're well worth the little bit of upkeep that's required.
8. Add videos
Embedding videos in your article will also improve your content. Articles with videos often increase viewership more than those without.
Having a relevant video in your article can increase the value a reader gets from your content and it typically keeps them on your page longer. The more time someone spends on your page, the more familiar they will get with your brand .
Real life example:
In this example, Privy created a custom video to with their article.
You don't need to create a Hollywood-level video either.
To start, just record your desktop as you walk through the process.
Here's a quick video that will show you how:
We recommend using Snagit , for short, quick videos, and Camtasia , for more advanced instructional videos .
9. See if you're SEO friendly
Now that you've written your article, it's time to make sure your article gets found. Here, we enter the world of Search Engine Optimization (SEO).
You always want to write your content organically and keep your user in mind. However, when all is said and done, you also want to make sure your information gets found on Google (and other search engines).
Because if people can't find your help, it's not very helpful.
The best place to start is with keywords.
In an article about building a company app, be aware of what search terms people are plugging into Google when they want to know how to do this. Is it, "building an app," "how to build an app," or "developing an app?"
Add important keywords
Fortunately, there are tons of free keyword research tools out there that will tell you what people are typing into Google to find information on your topic. With your primary keywords in hand, be sure to include them in the following areas:
Article titles
Intro paragraph
Meta descriptions
Be cautious of keyword stuffing though.
For example, once you know which keyword will rank well, don't stuff it into as many paragraphs as possible in an effort to rank higher. Google will actually penalize you for doing this.
Focus on your meta description
What exactly is the meta description? Think of it as a short blurb that describes what your article is about. This is what we scan when we pull up our search results on Google. It helps people see if the article is worth reading even before they look at your headers.
So, without question, your meta description is important and it needs to include your primary keyword. It answers, "What's in it for me?" and entices online users to click on your article over anyone else's work that pops up on Google.
Include Alt text
Alt text is used to describe the function of an image. This is separate from a caption. People reading your article will be able to read your caption, but not the alt text (unless your image didn't display for some reason).
Search engine crawlers are what read your alt text . When Google (and others) crawl your site to index the content, it'll pick up the alt text on your image and, if it has a popular keyword in it, you have the opportunity to rank higher.
Write better knowledge base articles today
We love helping content creators include images and videos for better training, tutorials, lessons, and everyday communication.
When you're ready to turn your next article into an almighty how-to with step-by-step guidelines, screenshots, and video, we're here to help you bring that to life.
Lizzy Smiley
Marketing Content Writing Specialist at TechSmith. I love my dog and The Office.
How To Merge Videos
3 Reasons Video is the Right Internal Communication Method
Subscribe to TechSmith's Newsletter
Join over 200,000 people who get actionable tips and expert advice every month in the TechSmith Newsletter.
Knowledge Base Articles: Tips, Tricks, and Templates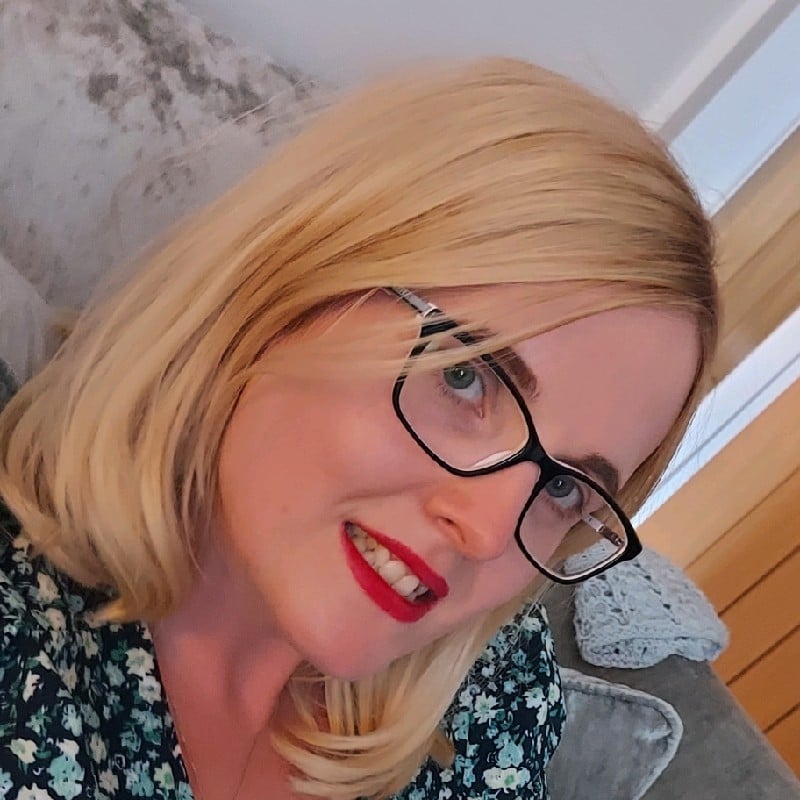 Knowledge management is the ITIL practice that increases service desk resolution rates, and improves technical skills and everyone's experience . Done well, a shared knowledge base will help technical teams and end-users. In this sense, knowledge base articles are a great way to build a library that provides valuable insights into how things work.
By giving access to these articles, we are spreading resourceful information (a great asset!) across the organization. Hence, knowledge provides:
Informed decisions
Improved efficiency because there will be no need to rediscover knowledge
A better understanding of the context and interaction with the knowledge consumer
They can be used in many different ways, such as:
Helping others understand how something works
Providing instructions for how to do something
Sharing tips, best practices, and other helpful information
Basically, this is a strategy that makes processes better, faster, and cheaper.
Let's take a look at how you can use and write knowledge base articles to take your support offerings to the next level.
Knowledge base article definition
A knowledge base article is an information about a product or service the reader can use to learn more about them, access frequently asked questions, or solve everyday problems. Everyone in and connected to your organization can benefit from knowledge articles .
Some benefits include:
A central store of valuable articles to eliminate superhero syndrome (a.k.a. single point of failure), meaning you can eliminate the dependence on that one technician who knows all the critical systems inside out. The problem with superheroes is that if the team relies on that one person, they can get burnt out and feel like they can never switch off. Knowledge management takes your team from having one superhero to being a team of superheroes.
A central store for end-users to go for all their questions allows everyone to get what they need and get back to work.
They can act as a signpost for other services, for example, more information or links to the ITSM tool or service catalog .
Better and faster decision-making.
24/7/365 access to organizational knowledge.
Best practices for writing knowledge base articles
Getting your ideas and strategy sorted is always the most difficult part when writing a condensed piece of information. That is why we are presenting you some of the best practices to consider so you don't leave anything to the imagination of your readers.
Start where you are
Look at what you have already, for example, incident resolution data from your ITSM tool , software maintenance docs, or hardware installation guides.
Keep it simple
One of the mistakes when creating content is to make it overly complicated. Stick to an informative overview of the service, its use, common faults and FAQs, pictures and diagrams where appropriate, and links to supporting documentation.
Use links and length wisely
Use anchor links as a table of contents to signpost the reader to the content they need without forcing them to go through unnecessary text or preamble. This is because nothing is more frustrating than a lengthy article with no diagrams, headings, pictures, or links to break it up. Being faced with a wall of text when your end-users are already experiencing tech issues is unnecessary.
Look at your most common faults
Start with your top ten ticket types . What are the things you get asked to fix a day in and day out? No matter your organization type, you will always be asked about network, email, and desktop issues. Make sure you capture that content and have the service restoration documents with screenshots and diagrams to make them easy to follow.
Get inspired by customer questions to drive content
You've looked at the most frequently logged break/fix incidents. Now, let's look at service requests and customer questions to add value. Use the customer's own words to capture the question and explain the answer to focus on what the customer needs.
Lean into problem management
Problem management is the practice that can identify the root cause of incidents, repeat IT faults, and create solutions and workarounds. Work with problem management to capture problems, known errors, and so on. Make sure any workaround is documented, shared, and labeled with the appropriate service or CI so everyone can access it.
As Brian Skramstad ( IT Service Management Principal at Allianz Technology) said on the 17th episode of our tech podcast , Ticket Volume , it is always a good idea to do user experience research in order to identify problems.
Make your knowledge articles actionable
Don't have static articles that are limited in terms of customer experience (CX) .
Add links to related articles and content to drive traffic to the right places. Look for opportunities to be proactive, for example, creating FAQs for new services that will be released soon.
Incentivize your teams
Make your support teams your biggest champions of knowledge management by making the submission of quality articles that are worth their while. Whether it's a dashboard that highlights the top authors or an Amazon voucher for the best submission of the month – incentivize people to submit knowledge articles so that you get a variety of content.
Shift left and upskill your people
One of our favorite knowledge management principles is "shift left." Put simply, shift left is where more senior IT technicians in the back office make their knowledge available to the less experienced front-office agents, helping them to answer more difficult customer questions.
Ask third-line support for tips that second-line support can use and second-line support teams for tips to be handed to first-line support. If you invest time and effort in your people, they'll become more engaged, it builds loyalty and a sense of team spirit and delivers the required sharing of knowledge.
Create knowledge articles for self-help
Don't limit knowledge sharing to technical teams. Open it up to end-users too. There's nothing more frustrating as an end user than ages trying to get through to the service desk for what turns out to be a straightforward resolution. Instead, make a searchable knowledge base available for hints, tips, and FAQs.
Build knowledge sharing into the day job
Make it easy for your people to create and share knowledge articles and build a culture such that it becomes second nature for everyone in IT. The more knowledge management becomes part of the day job, the more articles you generate, and the potential for helping other support teams and ultimately end customers increases exponentially.
Make your content easy to access
There's no point in having great knowledge articles if no one uses them. Have a central place to share knowledge such that your content is visible to all. Make sure your knowledge articles are easy to find and labeled accordingly.
Types of knowledge base articles
As we mentioned above, a knowledge base article is a type of content that is used to provide information about a specific topic of your organization. It can be used to answer questions, provide instructions, or offer tips and tricks. Based on the intentionality, it's relevant to know what type of article is appropriate for explaining certain topics.
Informative articles
Informative articles help the reader review a specific system, function, or feature within the product. They aim for end users to help explain something they aren't familiar with and provide an overview of any available features or options.
How-to articles
These articles are typically written for end-users rather than technical teams and are usually structured as a list to give an overview of a single feature like logging in to the system or changing your password.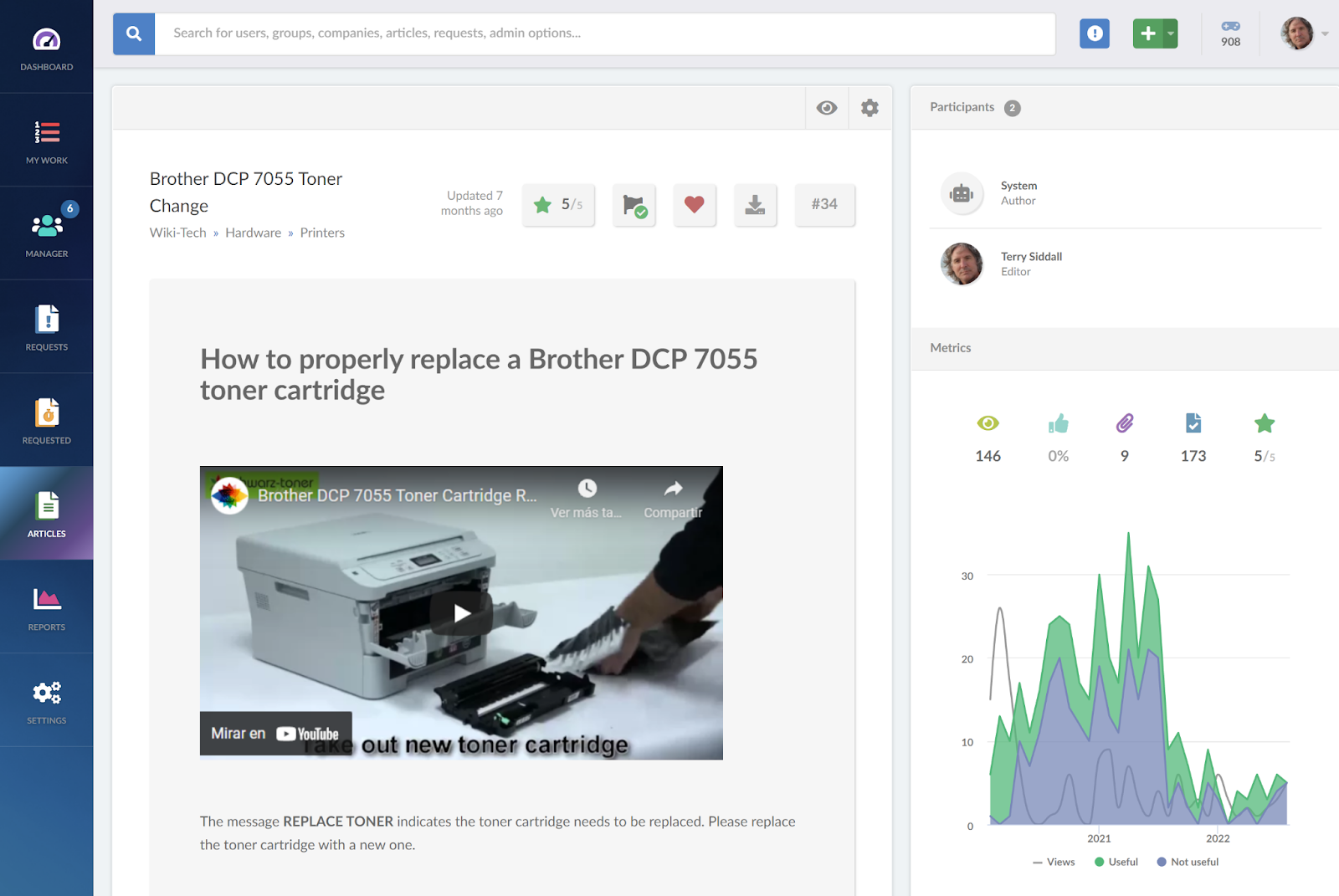 Troubleshooting articles
These address a specific issue a customer is experiencing and offers steps to resolve it. While you can have multiple different options for troubleshooting, they should all be focused on a single problem and labeled accordingly.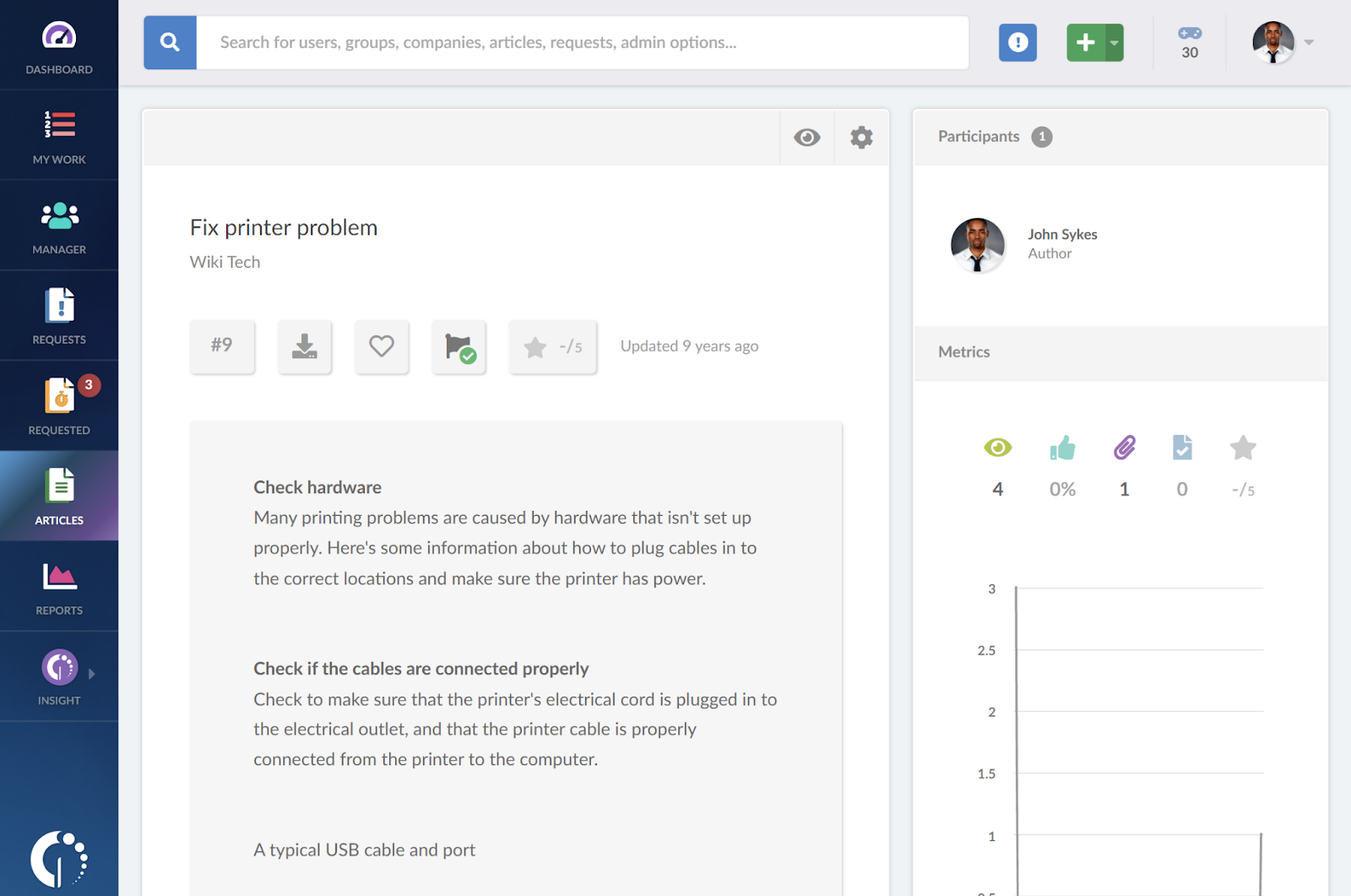 Frequently Asked Questions (FAQ) articles
These consist of a list of common questions using the voice and language of the customer. An example of typical FAQs on a shopping platform could include order questions, shipping timelines, and account management.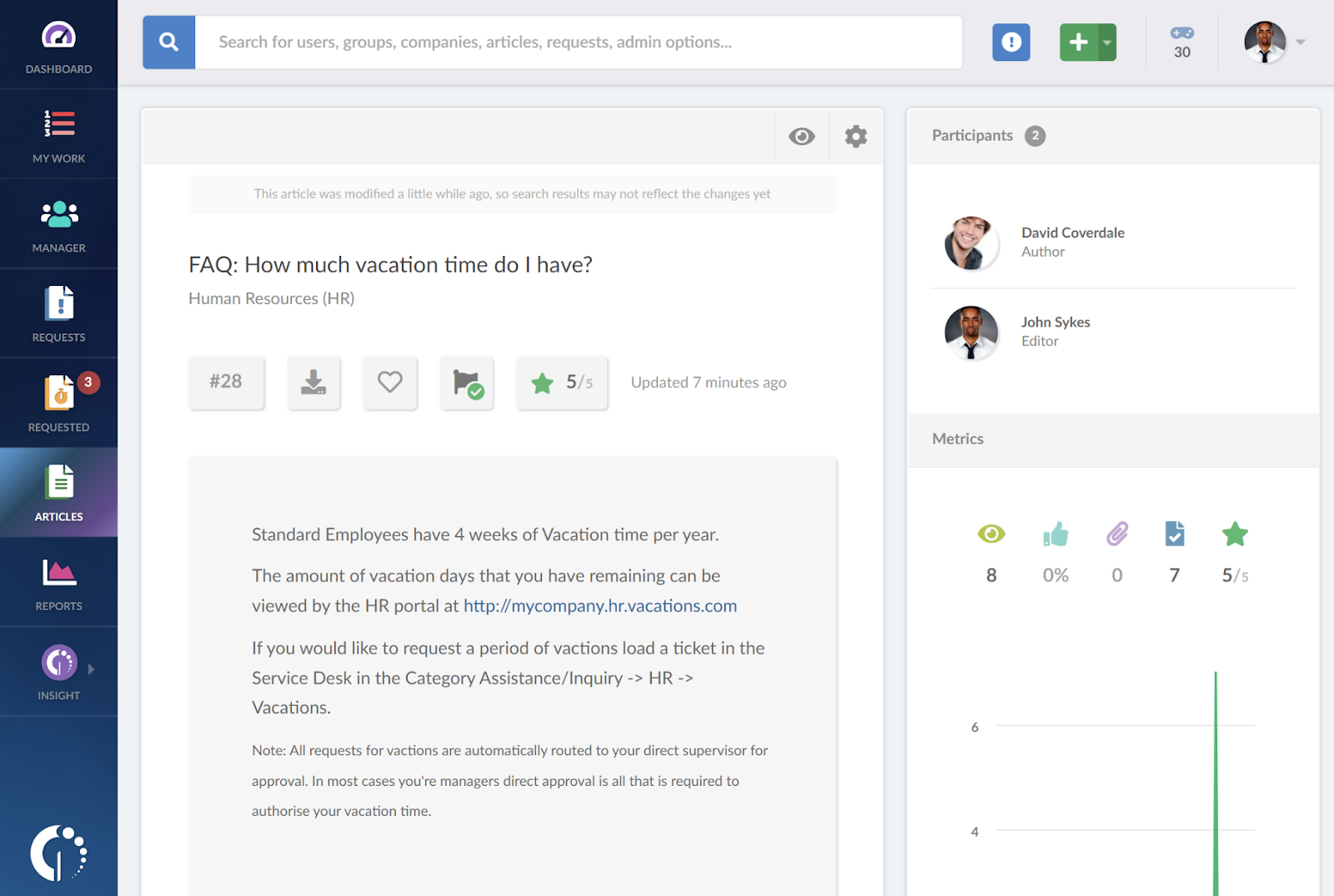 Knowledge base article templates
Knowledge base article templates are a great way to create content for your organization's knowledge base. These templates are designed to be flexible and customizable, so you can use them for any topic or industry. You can also change the layout and design of the template to match your company's branding.
Keep in mind that, if you need some assistance to fill them with content, you can check out these tips to write good knowledge base articles .
Informational article
Faq articles, how to create a knowledge base article in invgate service desk.
First, go to "Articles" and click on "New Article." Once the editor opens up, you'll be able to choose the article's category, so that it's properly tagged within the knowledge base. After that, write the subject and description (using all the advice we provided above), type your article, and hit publish.
At the top part of the editor, you'll also be able to decide whether you allow user comments, and choose the privacy of the article.
I have my knowledge base in place. Now what?
The lifecycle of knowledge base articles doesn't end once they're published. It's essential to keep knowledge up to date with metrics so usage and overall performance can be measured.
With all of that data available, you'll be able to build a review cycle into your knowledge articles to ensure that they are correct, relevant, and add value. The "progress iteratively with feedback" concept from DevOps comes in handy here. Write an article, have folks use it, and refine it over time. Add links to related articles and content to drive traffic to the right places. Look for opportunities to be proactive – for example, creating FAQs for new services coming down the pipeline.
Team members across your organization will come up with various ways they want their knowledge base documented. They might use wikis, presentation slides, embedding video instructions within the knowledge base articles, or some other system.
Your work here is to capture these insights and extract constructive feedback. Analyzing this feedback can be very helpful when updating your knowledge base documents or creating resources for external reading lists like the Pixar Wikipedia Academy.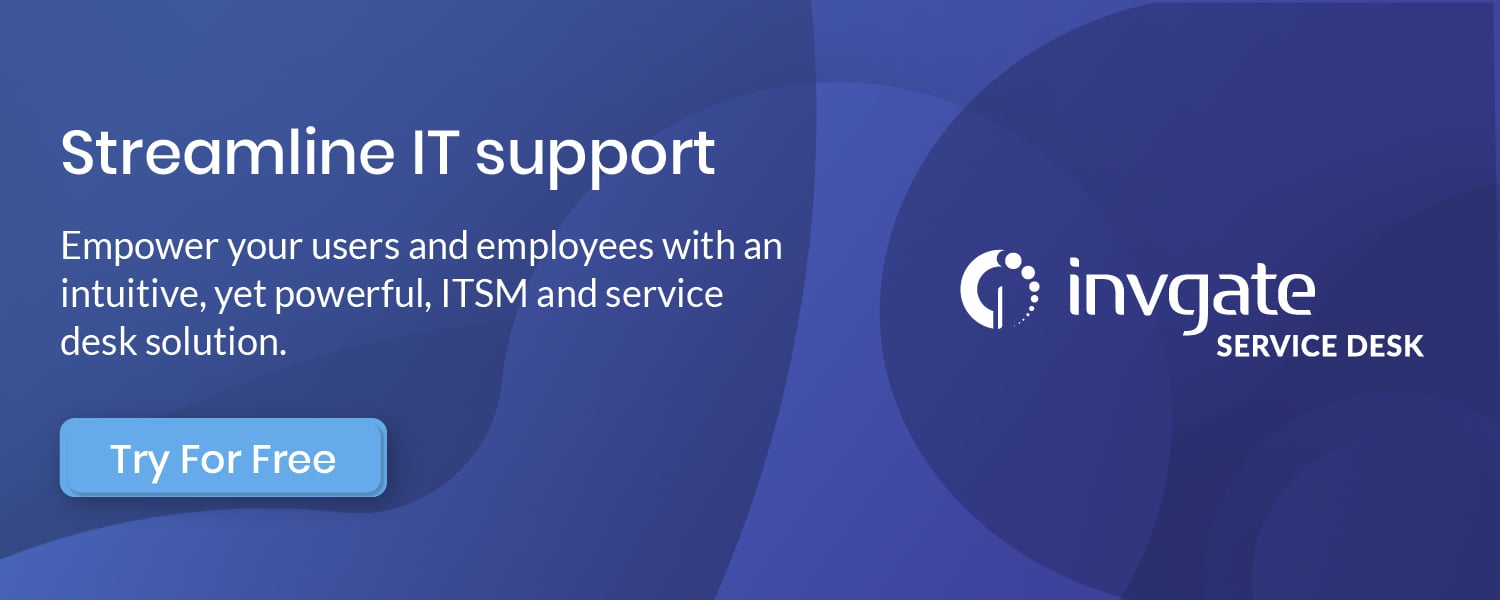 Final thoughts
Knowledge is power; it's one of the most important assets your organization has, so share it to maximize the benefits. And for that, we believe these following principles condense all the good tips and tricks we've talked about:
Start small so you don't get overwhelmed.
Be tactical, capture your most frequently logged incidents, and service requests, and document potential fixes and next steps.
Just do something! Whatever gets knowledge management started and then improves it over time. If you're struggling, start with the problem that everyone dreads having to field calls on, and document some quick fixes. Marginal gains like this are something you can build on over time until you've got a full-fledged knowledge base.
It's all about value. Writing knowledge articles is all about value creation via the product of actionable knowledge. Whether it's an end-user trying to learn more about a service, a first-line support analyst fixing a laptop, or a data center engineer addressing performance issues, they're all going to succeed more quickly with pertinent knowledge to them – better outcomes through actionable, accessible knowledge.
Frequently Asked Questions
What is a knowledge base in itsm .
A knowledge base is a collection of articles, FAQs, and other content that can be used to answer questions. They are often created by IT professionals who have experience with the topic. These articles can be organized into categories or searchable by keyword.
What should be in a knowledge base article?
A knowledge base article should include the name of the service with a brief overview of what it does, plus troubleshooting steps with diagrams where appropriate.
How do you structure a knowledge base article?
A knowledge base article should include: service, a brief description, a list of benefits for the reader, a list of benefits for the company, and some actionable steps that can be taken to help improve your ITSM program, diagrams, and what to do next if more help is needed.
How can knowledge base articles be used?
Knowledge base articles are a great way to provide service desk agents with guidance on how to handle specific customer inquiries. Knowledge base articles can be used as a resource for both agents and customers. They are usually written in an article format that is easy to read and follow. These articles can be made available to the public or restricted to just the company's employees.
They can also be used to highlight product features and promote projects pre and post-go-live so everyone, IT and end users, know what to expect.
Is a knowledge article used to support incident resolution?
Yes, it is one of the tools used in the incident resolution process.
Which is the best way to create and maintain the knowledge base articles?
Build in a review process with triggered alerts, so no one forgets! Assign an owner to each article or to a group of articles so that there is someone responsible for reviewing and fostering that article.
Read other articles like this : Knowledge Management , IT support , Service desk manager
Read other articles like this:
Evaluate invgate as your itsm solution, 30-day free trial - no credit card needed.
Oh no! We couldn't find anything like that.
Try another search, and we'll give it our best shot.
An Easy Guide to Writing Effective Knowledge Base Articles [+ Templates]

Published: June 23, 2022
Raise your hand if you like waiting on hold for customer service?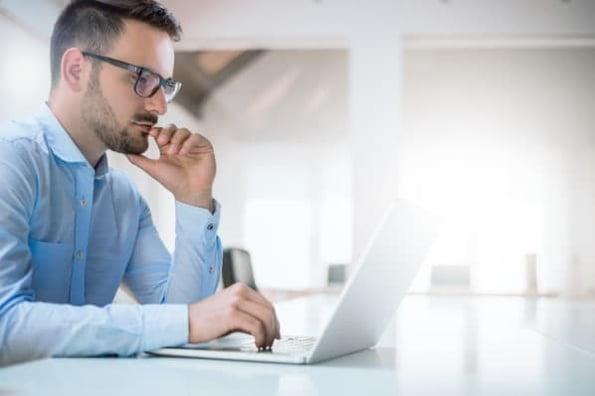 When faced with calling customer service versus finding the answer ourselves, we'd much rather solve problems on our own.
Having a webiste with a knowledge base empowers customers to reslove their issue without needing to contact customer service. This isn't exactly the best news for someone in customer service , but it doesn't mean your job is becoming obsolete. Rather, it's evolving to fit the changing needs of customers.
Creating an effective knowledge base is a big undertaking. We've put together a handy knowledge base template to take the guess work out of helping customers find the resources they need.
What Is a Knowledge Base?
Knowledge bases are online databases that store information about a specific company, its products or services, or related industry topics. The data is either collected and stored through artificial intelligence or manually uploaded by expert contributors.
A company's knowledge base can provide valuable information to customers, prospects, and even employees. You can include important facts about each department, directions for product or service usage, FAQs, and original content that can provide in-depth solutions.
HubSpot's knowledge base helps us better serve and delight our customers by helping them access the solutions they need 24/7. Knowledge bases have also decreased the need for customers to search for questions on search engines. They can simply search the same question on your company's knowledge base, knowing the answer will exist in relation to the appropriate product or service.
Knowledge Base Article
A knowledge base article provides information about a specific product or service and acts as a guide to help users solve common problems. They often provide step-by-step instructions on how to use the product and all of its features.
These articles also don't have to be limited to written content. They can come in the form of an infographic, video, gif, or other visual aids.
Knowledge base articles allow users to find the information on their own and resolve issues at their own pace while also freeing up time for your customer service agents since they won't have to answer the same, repetitive questions. Common types of knowledge base articles include:
Troubleshooting guides
Tool descriptions
Informational
Industry guides
It's evident knowledge bases are an invaluable resource to both your company and your customers. But, how do you go about creating one?
How to Write a Knowledge Base Article
When a customer is looking for a solution to a problem, your knowledge base should make it as easy as possible to find answers. It's important that your knowledge base articles not only contain the solution that the customer is looking for, but is also formatted in a way that makes the answer clear and obvious. When writing new articles for your knowledge base, check out this guide for writing effective knowledge base articles.
Featured Resource: Knowledge Base Article Template
1. Select simple titles using target keywords.
Knowledge bases are mainly for your customers and prospects, and not internal stakeholders. Thus, the language being used in the titles and articles should be simple, clear, and concise.
When choosing titles, put yourself into the customer's shoes. What kinds of topics would they search for? What's their expected difficulty level in terms of knowledge on the product or service? Write titles based on this information. It's also helpful to use search-engine-optimized keywords in the title to attract more search volume.
The most common titles start with:
How to [insert topic]
Setting up [insert topic]
Using [insert topic]
Getting started with [insert topic]
It's also helpful to use search-engine-optimized keywords in the title to attract more search volume. In addition to the list above you can also title articles based on the actions your customers will be taking. For example you could write "Creating your first video" or "Installing a widget."
2. Only have one article per specific topic.
It's inefficient to have more than one article for the same topic. Not only does this split traffic between multiple articles, but it can get confusing for customers if they have to keep switching back and forth between multiple pages to find all the information they need.
If you gain more information on a topic, do a keyword search to see if there are any articles with similar keywords. If so, you can update the existing article with more information.
This will make the article more all-encompassing so readers can gain all the information they need from a single source.
If you'd like to cover a related topic, you can link to it in the existing article. We'll discuss covering related topics later on in this post.
3. Categorize articles for easier browsing.
Knowledge bases aren't just for searching. While many customers will search specific questions to solve problems, they may also use the database as a way to browse through related topics. This means your articles should be categorized by sections and subsections.
For example, on HubSpot's knowledge base, you can search by HubSpot product, the type of resource, or a variety of topics, such as Blog, Dashboard, Emails, Integrations, and Sales Templates.
Pinterest's knowledge base for business (pictured above) groups articles with easy categories like Create a shop, Advertise, and Create content to help users quickly identify the articles of interest.
Using categorieskeeps the knowledge base organized and ensures every article has a place and a purpose.
4. Include a table of contents, if needed.
Sometimes, an article can get pretty long, especially if you've updated it with added information. Dedicated customers will scroll until the end when they want an in-depth, complete understanding of the problem and solution.
5. Describe the problem, if applicable.
Start off the article by stating what the problem is, for scenarios that are problem-solution based. Not all knowledge base articles are meant to solve problems; some may just explain how to complete a task. In those cases, you can skip this step.
Identify what the symptoms of the problem are to clearly relay what customers should be looking for. For example, list what error messages should be popping up if the problem does exist. You want to use basic language and make it as clear and concise as possible. The briefer this section is, the better, as people reading will likely be looking to get to the steps to solve their problem quickly.
6. Relay the steps to accomplish the task at hand.
After stating the problem, you should immediately jump into showing readers how they can solve the problem. Lay out this section in easy-to-read steps that can be read and followed in succession. You want to make sure the steps actually solve the problem they claim to solve. If the problem can't quite be solved, the steps can help eliminate potential causes or reveal what the root problem is.
You'll want to lay out steps specifically for articles that are solving problems or showing how to accomplish a task. For comprehensive guides, you might not need to utilize steps. Instead, you can divide up the text by explaining different aspects under separate headers.
7. Announce what the solution should be.
You should end the article by describing what the solution is. After all, since not every problem can be completely resolved, the solution may be an improvement of the problem or an update of a product to avoid a former glitch. If needed, you can explain why a permanent solution couldn't be attained but that the solution laid out is the best case scenario for improving their situation.
If there's no direct solution, or if the end result is self-explanatory, this step may not be needed. Instead, you can reiterate in the final step or paragraph that you've reached the end and that the task has been achieved.
8. Offer other article links for further reading.
You never know if you've completely exhausted a topic for interested readers. Rather than making them browse through related articles on their own, you can link some of your other articles at the bottom or side of the article.
This will help customers gain a more well-rounded education on the topic at hand. And, it helps get more eyes onto the articles you and your team worked hard to create. The more your readers use your knowledge base, the more they'll trust your organization as a source of accurate information.
These steps can help you create knowledge base articles that are effective and clear. However, not every article will be structured in the same format. Articles can vary in layout and design depending on the solution they're providing.
9. Show, not tell.
When trying to explain a concept or deliver instructions, visual aids can work wonders to communicate your ideas. This is especially true when you're trying to explain a complicated topic.
Rather than just posting a wall of text instructions, consider using photos, charts, video and other media to help the reader gain understanding. This method can be super helpful when describing a multi-step process.
Semrush uses a combination of photos and gifs to walk readers through checking their online visibility. This way readers get a step-by-step visual breakdown showing how to complete the task.
Words are great, but can easily be misinterpreted. Showing users how to solve their issue rather than just telling them will help them follow along and accomplish their task.
10. Ask for feedback.
While you may think you have the best knowledge base out, you should always strive to make it better. Who better to help you with that than the people who use it?
Each article should have a spot where users can submit their feedback. The CTA should be as simple as possible and not require a heavy lift on the user's behalf. Instead you can ask them a simple question like "Was this article helpful?" or "Did this article resolve your issue?" with a simple yes or no option response.
Semrush, pictured above, uses a simple thumbs up or thumbs down symbol to solicit user feedback. It's quick and effective. For those that answer "no," you can add a text box pop up for users to further explain what went wrong. Understanding the user's pain points and making adjustments will improve user experience and the effectiveness of your knowledge base.
Knowledge Base Article Templates
The structure of a knowledge base article plays a major role in the piece's clarity and appeal. Customers are looking for specific and concise answers, and don't want to waste time scrolling through an essay to find it. Utilizing the common knowledge base article templates can play an instrumental role in determining the effectiveness of your self-service customer support.
Image Source
How-to articles are typically brief. They show you exactly what steps to take to complete a specific task or perform a certain function. This is usually the type of knowledge base article that helps visitors solve problems they're facing with their products.
How to [Name of Task]
Applies to [Your Appropriate Products]
[Brief Description of Problem, if Needed]
[Brief Description of Solution, if Needed]
Related Articles:
[Three to six articles with links]
FAQ articles include a list of questions about the same, related topic on a single page. This includes general and tool-specific questions. They're usually all listed at the top in a table of contents with anchor links that allow you to jump down the article to the specific question you need to be answered.
[Topic Name]: Frequently Asked Questions
[Brief Description of Topic]
Table of Contents:
[Question 1]
[Question 2]
[Section 1]
[Section 2]
[Tool-Specific Category 1]
[Tool-Specific Category 2]
3. Tool Description
Tool description articles give a short description of what a specific tool or function is. Rather than answering questions or laying out steps, it tells you exactly how something works.
[Tool or Function]
[Brief Introduction of Tool or Function]
[Description of Tool]
[Final Tips/Information to Note about the Tool]
4. User Guide
User guide articles are long, comprehensive guides that cover an entire tool or function. Similar to an instruction manual, they include information on using every single feature to give you a well-rounded education on the tool or function.
A Guide to [Tool or Function]
[Main Feature 1: Description]
[Sub-Feature 1: Description]
[Sub-Feature 2: Description]
[Sub-Feature 3: Description]
[Main Feature 2: Description]
5. Quick Answers
Quick answer articles highly resemble user guide articles. They, too, are long, comprehensive guides that cover an entire tool or function. However, the difference is that quick answer articles include a table of contents in the form of anchor links -- like FAQ articles -- that allow you to jump down the article to the specific topic you want to learn more about.
[Tool-Specific Category 1]:
[Tool-Specific Category 3]
[Tool Specific Category 1]:
[Description]
It's always helpful to include screenshots as examples for any tools, functions, steps, or descriptions that may be confusing to explain in words. Also, by showing your text alongside a visual, readers can follow along on their own product while reading your knowledge base and compare their progress.
Create Your Knowledge Base
Knowledge bases empower customers with the information they need to resolve issues and allows your service team to have some variety in their work day. Keep your articles clear, descriptive, easy to navigate, add helpful visual aids and you'll be sure produce resource that delights customers.
Editor's note: This article was originally published in March 2019 and has been updated for comprehensiveness.
Don't forget to share this post!
Related articles.
How to Create Technical Documentation in 6 Easy Steps [+ Examples]
What is a Knowledge Manager? (+ Job Description and Responsibilities)
What Is a Knowledge Base, and Why Do You Need One? [Definition]
18 Best Knowledge Management Software
How to Create a Forum Website for Discussion & Customer Service
This Data Shows Why Brands Need a Knowledge Base in 2020
Do Customers More Frequently Use Chat or Phone Support? [HubSpot Data]
HubSpot's Customer Support Experts on How to Develop a Service Strategy for Social Media
5 Things That Distinguish a Knowledge Base From a Company Blog
A free knowledge base article template (+4 other free templates).
LogMeIn relaunches as GoTo! Discover your all-new GoTo.
LogMeIn support sites no longer support Microsoft's Internet Explorer (IE) browser. Please use a supported browser to ensure all features perform as they should (Chrome / FireFox / Edge).
Use Knowledge Articles and Knowledge Management
Learn about what "knowledge articles" are and how knowledge management can help you.
Knowledge articles are articles that are written and maintained by Service Desk technicians and are a way of providing your staff and/or customers with a clear and common understanding of your services. They can be internal only or made available to your customers via the Customer Portal, allowing you to keep your staff and customers in the know by sharing insights and experiences of your services.
Like other Service Desk records, knowledge articles can be linked to incidents, problems, changes, releases and even other knowledge articles. You can also create tasks to help in the drafting and review process for new articles.
Knowledge management helps to identify, create and share service related insights, experiences and initiatives to staff, customers (where appropriate) and your organization. When implemented effectively it helps move knowledge from the individual to the organization as a whole. It can also act as a resource for customer self-service, freeing up your service desk and reducing incident rates and resolution times. An in-depth description of knowledge management can be found on Wikipedia's ITIL page. Read our blog 'Getting Started with Knowledge Articles'
Get Started with Knowledge Articles
Administrators can configure knowledge article settings to suit the organization's needs. The settings for knowledge articles can be managed on a per-service basis, as detailed in the following related articles:
Set Categories
Add Custom Fields
Set Up Triggers
Create, Configure and Manage Services
Learn how to create , publish and remove knowledge articles as well.
About Knowledge Management
Objective: Providing your staff and/or customers with a clear and common understanding of your services
Knowledge management helps to identify, create and share service-related insights, experiences and initiatives to staff, customers (where appropriate) and your organization. When implemented effectively, knowledge management helps move knowledge from the individual to the organization as a whole. It can also act as a resource for customer self-service, freeing up your service desk and reducing incident rates and resolution times.
The following are examples of information you might publish as Knowledge Articles:
Overviews of business processes and services provided to your customers
Training material for each of your services
Policies or procedures for using or changing your services
Frequently asked questions (FAQs) about your business processes and services
"How To" guides and articles
Create and Publish Knowledge Articles
Remove Knowledge Articles
View Calendar Schedule (Release)
Subscribe for blog updates
Thank you for subscribing!
OOPS! something went wrong try after sometime
How to Write an Effective Knowledge Base Article
According to Statista, 88% of customers expect companies to offer an online self-service portal. Creating a great knowledge base article is the first step to promoting self-service. But how do you create a great knowledge base article? How do you choose which questions need to be answered in your knowledge base? And how do you measure if your knowledge base is successfully helping customers get quick answers, while unburdening your support team? Here's a quick guide for you to write different types of knowledge base articles and help your customers find answers without any agent assistance.
What is a knowledge base?
A help desk knowledge base is a repository of information about your product or service. This curated resource portal can be leveraged to find answers to product-related issues or may contain a step-by-step guide t o learn how to use the product or service. A modern knowledge base will support multiple formats of learning, including solution articles or FAQs, product manuals, tutorials, videos, and troubleshooting guides, all categorized into distinct themes or folders. It acts as the source of truth for the product or service to its stakeholders i.e. customers, employees, and partners. 
A knowledge base may be a part of a company's self-service portal or may be a section on its homepage. For easy navigation, it's advisable to add a search functionality that helps customers type in their queries to get directed to relevant resources right away.
Advantages of creating an effective knowledge base article
According to Forrester, self-service yields a better CSAT rating as compared to a virtual agent interaction. That's not all. A knowledge base is equally useful for your customer support agents as much as it is for your customers. Your support agents can refer to the internal knowledge base articles to answer any customer queries quickly instead of reaching out to someone for guidance or trying multiple solutions. On the other hand, your customers can search for answers to common questions in the knowledge base instead of contacting your support team and waiting for a reply.
The end-to-end guide to an effective knowledge base article
It doesn't matter what the size of your company is or the kind of industry you work for, getting started with the creation of a knowledge base is easy. You can even make use of a knowledge base software to choose a template of your choice, create the table of contents using search optimized article titles, and provide structured solutions to commonly raised concerns.
Remember: Your customers should just a web search away to your knowledge base articles.
There are no predefined rules to creating the best knowledge base article. You fail, learn and repeat. We have written hundreds of articles for our knowledge base, and it is used by over 150,000 customers. Having leveraged SEO to our advantage, we are still experimenting with the way we optimize our articles so they are easily searchable.
Here's a look at what worked for us (and a little bit of what hasn't).
Getting started with a knowledge base article:
Before writing the knowledge base article:
Understand user pain-points
Write for the average user
Cater to different kinds of learners
Eliminate the writer bias
While writing the knowledge base article:
Tips to follow while writing the article
After writing the knowledge base article:
Interlink articles
Gather feedback
When you are creating your knowledge base for the first time, you will have a lot of topics to choose from. Start by collaborating with your customer support team to collect and analyze customer feedback. Enable your team to leverage these insights to deliver an exceptional customer experience by creating help articles that encompass step-by-step instructions to perform tasks in no time. You can even save time on creating your articles by creating knowledge base article templates for How to, User guide, FAQs, and more. 
One of the following techniques (or maybe both) should help you identify and prioritise which KBase articles to create first knowledge base:
What are the questions that have been frequently asked by your customers to your customer support team ?
If you are not sure, browse through your support tickets from the past month (or week, if the ticket volume is huge). If that doesn't give you enough information, find out what your customers are searching for by looking at your search terms in Google Analytics.
Tip: Connect your support portal to Google Analytics and get insights
Enlist these identified keywords and search terms. The next step is to start creating and adding these articles to your knowledge base.
Here's a way to approach the creation of help articles. Write down the top 10 things your customers should be doing for them to see value in your product. Should they invite their team to use it? Should they import data from their previous system?
Collaborate with subject matter experts to write support articles that can assist your users in using the product/service to their advantage. Organize them based on the key features so that customers who visit your support portal can find them easily. You can also create a seamless customer experience for users visiting your support portal by creating playlists. This gives you an opportunity to categorize articles and let your customers transition to the next relevant article without the need to exit the portal.
While answering FAQs will help your agents immediately, writing articles that help onboard new users will help you in the long term. We started out by writing basic FAQs and now, we write articles for every new feature that gets launched.
You have to make sure you have researched what you need to achieve before even getting started with a knowledge base article. Take time to understand and confirm the topics you should write about, identify customer pain points and determine the structure of your article.
Understand user pain points.
Before writing a tutorial, follow the step-by-step instructions yourself. You may even ask a couple more people to try the same. Take notes as and when you get stuck or about the steps that got others confused. Did something result in a delayed response? Do you need to rectify any of these aforementioned steps?
You might have a lot of tickets recorded on your helpdesk. Go through related tickets and find out where your users face issues. This approach will help you anticipate user pain points and questions, and present a way to eliminate or avoid these using troubleshooting guides. With the right software, your help desk can categorize tickets based on the queries raised, further reducing human effort.
You are not writing your knowledge base articles for just one kind of customer. What comes easy for a power user may be too complex for an average user. If you feel like you need to explain more to a newly onboarded customer (wrt the information that a power user would like), split the use-case into multiple articles and link them to the original longer article . This way, the article written for the average user doesn't need to have too much information.
For example, while explaining about the social tab in Freshdesk, instead of just telling users 'You can search Twitter using the social tab', we wrote a separate article on how to search on Twitter (that a power user wouldn't need) and linked it to the original one.
Different people learn differently. Some like to learn using images and videos while some prefer a step-by-step manual to get started. You need to put yourself in the shoes of the customer to determine the format and the kind of resources that need to be shared using the article. Figure out the sufficient number of screenshots that make the process self-explanatory. Based on the customer behavior, you may also determine if it's a better idea to incorporate a video instead. You may even add a video at the end of every article.
Take Wistia's FAQ section for example. Even though they're a video-hosting company, they don't fill the entire page with videos without text.
Note: We experimented with presentations and GIFs as a medium, but found that people need a quick solution and don't wait to watch the different steps in the animation.
You should not let your exposure to customer problems affect the article in a negative way. If you actively support your customers, you are likely to remember all the problems customers face as far as the features are concerned. If you are a tech writer, you are also likely to remember the step-by-step demo you received from the product manager.
Your article about a product feature should neither be a detailed explanation of the UI nor a mini-FAQ. It should be a mix of both. This allows users to understand and learn about the feature and find an effective solution to specific problems.
Here's an article on SSO on our support portal to help our users understand remote authentication and address common user problems that may involve them getting locked out of their account.
Now that you've figured out what you should be writing about and what points you should get across, it's time to actually write the articles. Make sure you stick to the basics and actually follow through on your plans.
1) Talk like your users talk
Do not use over-the-top words or technical jargon in your articles. Find out what customers call the feature you are writing about (use search terms in GA or by reading tickets). Use those words in the article, headings, and subheadings to help them understand your article easily.
2) Be straightforward.
Your articles need to be easy to scan through and understandable in just one read. You can create tutorials in a way that makes them easy to consume. If you want to improve customer experience, personalize the template, not the content (take a cue from Amazon).
3) Feature trumps benefits
When you write on a support portal, remember that you are not trying to sell. A solution article is written to help, not to convince. So your articles should talk more about the nuances of the features and not cover the benefits of using your product .
4) Treat every article as a mini-onboarding process
Start by explaining the feature in simple words. Then, use an example to walk the customer through the product interface and let them know what happens once they follow these instructions. This way, even if the setup process is elaborate, users will follow it through till the end.
5) Bullets and tables are your best friends
Needless to say, formatting solution articles is extremely important. Carefully choose your headers and subtitles. Structure your articles using bullet points and arrange your content using different sections. You may even make the action items bold in each step so it's easy for readers to skim through your content.
6) Always state the prerequisites
Don't make it hard for users to find out the limitations of a product . If your app doesn't run on IE, say it. If this feature is available in the highest plan only, say it. You will save yourself from unnecessary grievances or concerns by being upfront about your services .
7) Nothing is too obvious
Don't leave out even the tiniest of details assuming that it's obvious. Use a tabular form or create annotated screenshots when you want to explain multiple little things without making the article too long.
8) Do not sell.
Selling or upselling in support articles is like selling a support ticket (not recommended).
You've finally finished writing your article. You can now move on to the next task and forget about this one, right? Nope.
You are not done writing a support article once it's published. You have to make sure that it is useful, that it's updated from time to time and it serves the purpose of helping your customers resolve their issues by themselves.
Go through the article you had just written one more time and find out if you can embed any other solution articles. Repeat the same exercise for the other related articles and provide links to the new article.
For example, if your new article talks about plans and billing, you can link it to the one about payment options. This helps readers navigate easily (even if they land up there by mistake) and it increases the chances of the article being found on search engines.
Actively listen to feedback and improve
A few days after your article is published, you can check if your article is actually helping your agents and customers. Has it reduced the number of tickets for this feature? Are other agents using this article to support their answers? If not, why?
Here's a way we made life simple for our support team. Freshdesk's knowledge base has a small survey at the end of every article. Every negative feedback gets converted into a ticket in the helpdesk in which the author is added as a viewer. This way, the author can quickly update the article based on the feedback received.
Extend KBase to AI Chatbots
Integrate your knowledge base with your AI chatbot to automate FAQs for your customers. Chatbots offer self-service through conversation, reducing the effort of searching for answers in your knowledge base.
Smart chatbots learn from every customer interaction and offer intent-specific answers by pulling information from your knowledge base directly. Not just that, chatbots even go above and beyond to inform you of the gaps in your information and signal the scope for improvement of your answers.
Your checklist for writing a knowledge base article
Here are the steps you need to follow to write a knowledge base article:
Determine the topics that you need to cover
Structure the articles in an easily consumable format
Write the articles with the average user in mind
Add screenshots and videos especially when you explain something complex
Be detailed as well as specific to help all kinds of users
Format your articles
Interlink them
Get feedback from readers and improve them
A knowledge base article is perfected over time as you update it based on the feedback you receive from readers and support agents.
The perfect article also differs from business to business. You can follow this article to get started with the first few knowledge base articles, but once you get accustomed to the workflow, you can experiment and figure out what suits your customers' needs. Even if you cannot see the effects of the articles on your users right away, it will be helpful to your agents from day 1. It is also a great way for new agents to get up to speed with your product/service.
Here are some of the tools we use to create our knowledge base content:
Google docs – to collaborate with multiple stakeholders
Freshdesk – as a knowledge base provider
Quicktime – to record screencasts
Sketch – to annotate screenshots and create graphics
Grammarly – to spell check the articles
Your turn now.
What are some of the things that worked with your knowledge base articles? What are some articles that helped you out as a user? What are some best practices for writing a knowledge base article that you've learned from your experience?
Share with us in the comments below.
Originally published on Jun 1, 2018. Updated on February 16, 2022.
Related Posts
The art of writing awesome emails that customers love, how to keep support agents engaged and motivated.
The Do's and Don'ts of Writing Knowledge Base Articles
Post on Twitter
Share on Facebook
Post on LinkedIn
Post on Reddit
copy-button#copy track#send" data-controller="track" data-track-category="ChatBot Blog" data-track-action="Share" data-track-label="Copy link" > Copy link to clipboard Link copied to clipboard https://www.knowledgebase.com/blog/knowledge-base-article/
If you work on a support team that uses a knowledge base, then creating, sharing, and updating help content is probably your bread and butter. A help article, in order to be effective, needs to tick a few boxes. After all, they are supposed to be a quick solution for customers in search of answers, and a time saver for your customer support team.
Read on for the do's and don'ts of creating knowledge base articles that deliver fast solutions.
What is a knowledge base?
A knowledge base is a collection of organized information and resources. The knowledge inside can range from product manuals, technical support articles, company policies, or FAQs, to onboarding materials, and help articles for customers.
In most cases, you can set up a knowledge base using a knowledge base software which allows easy storage, organization, and the maintenance of knowledge.
It's particularly popular among online businesses with an online presence where three use cases dominate:
Providing customers with self service support
Improving the efficiency of a support team
Organizing company knowledge
All in all, a knowledge base software can greatly improve customer experience. On one hand, customers get a better experience, because they can find answers in a help center that's open day and night, so they don't have to experience all the hiccups connected to chatting with an agent. On the other hand, agents can provide customers with comprehensive solutions much faster as all the information is ready-made and close at hand.
If you're looking for an easy way to organize and share your knowledge, try KnowledgeBase . You can use it to create a knowledge base, manage articles, and create both and external help center and internal knowledge base , making it easy for your customers and employees to find the information they need.
You can try it for free for 14 days.
What is a knowledge base article and what is it used for?
A knowledge base article is a written document about a specific, business-related topic. It can be connected to a product, a service, a company policy, frequently asked questions, and any other topic worth wider attention.
The purpose of an article is to provide an explanation. It should provide a reader with valuable information, solutions, or tips that fill a knowledge gap.
How to write a good knowledge base article?
Once you have your knowledge base up and running, it is time to fill it up with knowledge. Writing a good knowledge base article is not rocket science, but you need to remember about a few things.
Here are six tips for creating a great knowledge base article.
Know what to write about
Knowledge base articles only make sense only if someone reads them. Writing an article without researching the actual need for it is a waste of time, because it just won't help anyone.
To avoid such a waste of time, effort, and money, you can delve into the analytics inside your knowledge base software. Most of them usually have a section with top views and top missed queries. There you go. Missed queries are one of the surefire ways to get an idea of a topic that will be of help to your customers.
Use a clear, concise writing style that is easy to understand
When writing knowledge base articles, it's important to keep a concise style that is easy to understand. This means avoiding industry jargon or overly technical language which might be unfamiliar to a reader. It can only result in an unhappy customer.
It's best to stick to the ELI5-like explanations. Establish a clear tone of voice and stick to it throughout your all articles. This will keep your knowledge base consistent.
Make your article readable and scannable
People on the internet don't read anymore. They scan.
This is something you should always keep in mind when writing any content. This requires writers to design their text in a way that is easy to read, or rather scan.
Break up your text with headings, images, videos, or lists. Including visuals can make the article more appealing and easy to scan, improving the overall customer experience.
Avoid lengthy paragraphs. Keep them short and simple. Four or five sentences in a paragraph is fine, but more than this and a reader sees a wall of text.
Consider including:
Sections with tips
Colored boxes
Bulleted or numbered lists
When it comes to sentence readability, it's best to use simple language and short sentences, so a reader can quickly get the gist.
Such a reader-friendly article will help your customers solve their problems faster.
Add related reads
Help your readers get a better understanding of a topic by adding links to additional, extended reads.
Don't expect your reader to get acquainted with an entire subject in your article. They just need a quick solution.
A good way out of this is to give your readers a choice and provide them with links to other relevant reads they might, or might not, find interesting.
Make sure your article is up-to-date
One important tip for creating a great knowledge base article is to make sure it is always accurate and up-to-date. This not only helps to provide the most useful information to customers, but also reflects well on your brand and customer support team.
Regularly checking for new information related to the topic of the article will ensure that it remains accurate. You can set up a reminder to periodically review the article.
Create a clickable table of contents
If you're writing something lengthier, you can still make it readable for a reader. To do so, you should create a clickable table of contents.
Readers can easily navigate through your text and quickly jump to the part that interests them the most. They don't have to scan through an entire text to find what they need.
Creating such a table of contents actually also makes sense for shorter articles. It's always easier to direct a reader to what they need.
Proofread your work before publishing
Last but not least, it's always important to double check your work before publishing. Ideally, you should have someone else have a look at your text. Some smart and handsome.
This not only ensures your text is grammatically correct, but also helps to improve readability. Another pair of eyes might have additional suggestions for improvements, too.
A refined article reflects positively on your company and improves overall customer satisfaction.
Put knowledge to work
Knowledge base software for lightning-fast customer support and effortless self-service.
Trusted by 2,500+ companies

An example of a knowledge base article
Let's have a look at this help article from Buffer.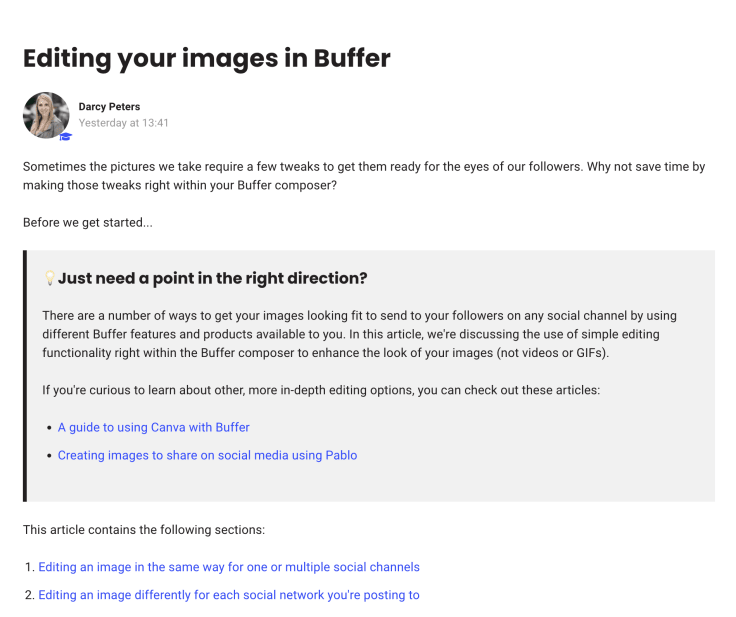 Right from the beginning, we get a title, we see the author, and the date of publication, or the last update. It gives us an impression that Buffer keeps their knowledge base up to date.
Then, there's a short introduction that clearly explains what the article is about.
Next, there's a section for more advanced readers who might prefer editing with Canva and Pablo. Thanks to this section, we can jump to what we need without doing an additional search.
After this section, we get a clickable table of contents which helps us navigate. It indicates what the article is about and lets us quickly move to the bit that interests us the most.
The gist of this help article is a step-by-step guide to editing photos in Buffer. Each step is highlighted with a blue design, so it's easy to follow. `The instructions are brief and supplemented with an image we can zoom in. All of this favors good readability.
The help article also contains notes that give broader explanations of particular functionalities, or a step.
Buffer's help articles are readable, informative, and well designed. Don't hesitate to get inspired by their content. It's a good example to follow.
How to promote your knowledge base articles?
Publishing your help article is half the battle.
Now you should make sure that your article is visible and used.
Share it with your team
When it comes to promoting your internal knowledge base articles, make sure all necessary employees have access to the internal knowledge base. Consider reaching out to specific departments or teams that would benefit from an article and share it directly with them.
Help your customers find what they need
When it comes to sharing your knowledge base articles with customers, there's a few ways to do so.
Social media
If your business is active on social media, make sure you publish a post that will promote the new publication in your help center.
Email
You can send out a newsletter to your customer base and let them know about a new knowledge base article.
Homepage of your knowledge base
Some knowledge bases have a separate "Recently added" section which is a great place to showcase newly released articles.
Are you looking for a knowledge base?
Providing a self-service option for your customers helps to reduce the number of support requests. Your team can focus on more important tasks and doesn't have to bother with the same questions over and over again.
At the same time, a knowledge base with articles is faster than chatting with support agents. Your customers get instant answers and don't have to worry about slow response times.
If you don't already use a knowledge base as part of your customer support strategy, it's good to consider it now. Check out our KnowledgeBase free trial and see how easy it is to build your knowledge base and write better knowledge base articles.
Share it with the world
copy-button#copy track#send" data-controller="track" data-track-category="ChatBot Blog" data-track-action="Share" data-track-label="Copy link" > Copy link Link copied to clipboard https://www.knowledgebase.com/blog/knowledge-base-article/
Related articles
10 min read | Dec 06 | Tomasz Ziętek
10 Benefits of Knowledge Base Beyond Customer Service
A knowledge base is one of the most underrated tools not only in customer support but also... read more
14 min read | Sep 23 | Tomasz Ziętek
Building a Knowledge Base in 2023
If you already have the idea of building a knowledge base, you're halfway there. In this... read more
9 min read | Jul 07 | Piotr Borkowicz and Tomasz Ziętek
[2023] 12 Best Knowledge Base Examples
Back in the day, when customer support teams had to rely on physical binders and folders... read more
Help your customers and support teams at the same time
Empower your support team with an internal knowledge base and a 24/7 customer self-service center.
Free 14-day trial No credit card required 24/7 support
Discover our other products
LiveChat Connect with customers
ChatBot Automate customer service with AI
HelpDesk Support customers with tickets
Do you want a free Knowledge Base?
We have the #1 Online Knowledge Base Software for instant self-help
10 Best Practices for Creating Knowledge Base Articles
What is the first reaction of customers when help content doesn't make sense?
"What a waste of time! I should have contacted the company directly."
There is a reason two-thirds of customers prefer self-service before approaching a company's support staff. Customers think of self-service as the fastest medium to get the help they need. When these hopes are crushed, their belief and inclination towards self-service diminishes.
And you are back to square one – managing an ever-increasing mountain of tickets.
It doesn't feel nice, right? How to ensure that this situation doesn't arise in the first place?
Creating a knowledge base that fails to help customers is worse than having no knowledge base at all. So, if you have a knowledge base , better turn it into the best information resource that sweeps customers off their feet.
Writing knowledge base articles of top-notch quality can set you in the right direction. Explore the top 10 best practices that can take the quality of your knowledge base to the next level.
But before that, let's learn where businesses go wrong while writing knowledge base articles.
Common Mistakes Businesses Make While Creating Knowledge Base Articles
A knowledge base comprises help content, giving content creators a feeling that it is easy to create. In reality, building a knowledge base is as challenging as developing a whole new website . Quality content is a must, but other elements such as design and presentation are equally important.
In order to create a flawless knowledge base that invites customers to self-resolve issues, here are some common mistakes you must avoid:
1. Ineffective Search System
A poor search system that doesn't return accurate results when customers look for answers is a sure-shot way to make them hate your customer service knowledge base .
2. Large Blocks of Text
Another common mistake is creating lengthy articles that educate less and confuse more. Even high-quality content fails to make sense if not presented in the right format.
3. Not Focusing on The Design
Design is an important element of a successful knowledge base. Most businesses ignore the design part, thinking that it is a waste of time and effort. The truth is poor design is a turn-off for customers. No matter how information-rich your knowledge base is, it fails to leave a lasting impact if it is not well-designed.
4. Writing Complicated, Hard-to-Follow Articles
This is a major reason customer, most of the time, do not rely on self-help articles. Since they are difficult to read and understand, such articles do more harm than good. When the content is not easy to follow, customers have no choice but to contact the company through other means.
These are some basic areas where companies go wrong with their knowledge base content, which ultimately impacts their customer support.
Let's now explore some actionable best practices that will help you write knowledge base articles of top quality.
10 Best Practices to Create Impressive Knowledge Base Articles
The real difference between an average knowledge base and an awesome knowledge base lies in the quality of its articles.
How customers feel the moment they step into your knowledge base, what value they receive as they navigate through the content, and how quickly their problems are resolved – all this is determined by the quality of your knowledge base content, structure, and other elements.
Follow these knowledge base article best practices to build solid help content for your external audience – customers and the internal audience – employees.
Here we go.
1. Identify the Pain Points of Your Audience
Behind every unhappy customer is a pain point that goes unaddressed.
Identifying these pain points is crucial to crafting content that customers really need. If you create content without knowing what your customers really need, sooner or later, your knowledge base will turn futile.
Finding the pain points of customers sets you on the right path from the get-go. Start by tracking your support tickets, emails, and calls. Consult with your support agents to find the common questions customers frequently ask. Look at previous customer-agent interactions and visit the community forum to check the questions customers are asking.
Putting effort and time into research, in the beginning, pays off later. You will have in-depth knowledge about what customers really need, which will help you write the most relevant help articles.
2. Do Not Assume
Making assumptions while writing knowledge base articles is a big NO.
Since businesses know their product in and out, they tend to assume the same for their customers, providing only the information they feel is necessary. This can backfire.
Understand that customers, no matter how familiar they are with your products, need complete information. So, consider them as beginners and create knowledge base content that guides them at every step from start to finish.
Avoid technical jargon. You know them, but most of your customers may not be familiar with the terms. The best way out here is to explain all technical terms and concepts right where they are used to avoid confusion.
No matter how simple a term, instruction, or concept might be, ensure that you explain them to the core. While experienced customers might ignore such content, beginners will get stuck if you miss out on crucial information.
3. Create the Right Blend of Text, Images, & Videos
Showing how something works is always better than simply writing the process. A document full of text is the root cause of customer disengagement. It is easier to get lost in a sea of words and make no sense of what is written. But, when the same text is combined with the right visuals, the customer experience automatically gets better.
Visuals help you explain products to the core, demonstrate how products work, and show troubleshooting tips in action. When customers read and see what a product is and how it functions, they can grasp the information faster. Also, with visuals, you need fewer words to explain processes. This means fewer words and more impact.
Every time you explain a feature, talk about a step or add short videos or screenshots so customers can see everything in action.
HighQ follows a similar approach. Go through its help center, and you will find an image after almost every step.
4. Let the Content Flow Logically
A knowledge base is not a platform to just dump all the information, expecting customers to find help on their own. An out-of-place knowledge base aggravates customer frustration instead of reducing it. That's because searching for information becomes a pain when articles are not organized logically.
While writing knowledge base articles, focus on where you are placing them, under which category, and in what order. When information flows smoothly from top to bottom, reaching the right page gets easier for customers.
Start your knowledge base with a homepage that offers a glimpse of the inside content. Then move on to building broad categories along with their subcategories for each topic. Put the right articles in the right sections to help customers find what they need quickly.
It's always better to adopt a chronological approach wherein you start with the easiest concepts and move on to the more complex elements of a product. You can also provide a list of 'related articles at the end of each article to make the information search seamless.
Step into the customers' shoes and figure out how they would want the information to be presented and accordingly work on the knowledge base structure.
Here is a perfect example of how an ideal knowledge base format looks like.
5. Make Your Articles Easy to Search & Skim
People prefer online self-help because it delivers answers faster than any other mode of support. For a self-service knowledge base to stay true to this perception, it should help readers get what they need in not more than a few seconds.
That is possible when the knowledge base articles are easy to search and skim.
For uninterrupted searches, a Google-like search system is desirable. A robust search mechanism crawls through the document's content, keywords, table of contents, and more to display the most accurate results, matching the search query.
As far as content navigation is concerned, a well-structured document with relevant internal linking is key. Give readers a smooth experience by:
Creating headings and subheadings for each topic. This helps readers identify the articles that they are interested in instead of reading all the articles in detail.
Add bullets wherever necessary. Bullets are easy to digest. It's always a better idea to break large blocks of text into bullets that are easy to read and grasp.
Use formatting to make important sections stand out. Sometimes, what is crucial for readers might get lost in a sea of information. You can prevent this by highlighting important information in bold and italics and using different font colors.
Add internal linking. Related articles can be interlinked to help readers switch from one article to the other seamlessly.
These are some simple hacks to make your knowledge-base articles easy to discover.
Below is HighQ's easy-to-skim help center setting the right example for how exactly you should write articles for your knowledge base.
6. Create Content in Collaboration With Different Teams
Writing and managing articles single-handedly is not a good practice. It affects not only the quality of the knowledge base but also the speed with which it is developed.
But when different teams come together to collaborate and share knowledge, the results are bound to be brilliant. While writing knowledge base articles, ensure that the best minds work under one roof and contribute meaningfully to the content creation process.
For example, while some team members can bring their technical skills to the table and focus on writing product-related articles that are more detail-oriented, the more experienced individuals can take charge of editing and checking the articles for errors. Others can simply manage all activities happening in the knowledge base and keep track of who is working on what.
This is a streamlined way of writing and managing knowledge base articles without putting the entire load on a single person.
With ProProfs Knowledge Base , you can assign the roles of – administrator, contributor and editor to users and groups, depending on their knowledge and experience level.
This video sheds light on how to collaborate as a team to build a knowledge base.
7. Check Article Tone & Voice
Customers visit your knowledge base to get rid of their frustration and confusion, not to increase it. Going wrong with the tone and voice destroys all the effort that you put into writing knowledge base articles. That's precisely why you need to be extra careful of how your articles read and what they convey.
The tone and voice of a knowledge base reflect your brand. While a positive tone, instructional voice, and simple language reflect positivity, a negative tone and voice can immediately put your brand in a bad light.
While working on the tone and voice, the first thing you should know is – what the knowledge base articles are about? Are they about satiating customers' curiosity regarding how your product works, or are they about fixing product-related problems?
Identify the objective of the knowledge base articles and accordingly tweak the tone.
Don't be too formal but don't be too casual as well. Maintain a respectful, friendly, and instructive tone throughout articles. You can use humor when articles are about introducing your product and its features. But this tone doesn't work so well when explaining the steps to solve a serious issue.
Writing well is important but dressing the content with an appropriate tone and voice is even more important.
8. Create Simple & Straightforward Titles
Article titles are not the places to show your creativity. A knowledge base is a help document where people come to get quick information about a subject. That's why simple and straightforward titles work well for knowledge base articles.
More than creativity, your knowledge base content strategy should focus on achieving clarity in titles and even in the content.
While writing titles, remember that people use basic keywords or phrases during a search. Build titles around these keywords so customers instantly know what the article is about. Use active voice and action words while writing articles. For example –
How to integrate knowledge base with live chat
Install help desk in 5 easy steps
Getting started with your knowledge base
How to install live chat on your website
All these are action-oriented titles with the basic keywords conveying what's covered in the article.
Look at LEAP's knowledge base below. The article titles are not exciting but extremely clear and straightforward – just how they are supposed to be.
9. Collect & Act on Feedback
Gathering feedback is an important step you cannot miss while creating knowledge base articles. The purpose here is to understand what customers like and what they don't, so you can refine the articles accordingly.
Article feedback is a crucial tool to get a glimpse of the 'what and why' of your customers' dislikes.
There are two ways you can collect feedback-
✅ By feedback forms ✅ By creating surveys
Feedback forms have a single question at the end of every article asking readers about whether they found the article helpful or not, with yes and no as answer options. Customers also have the option to give detailed feedback if they are unhappy with the article. This feedback then reaches you via email, so respective teams can take appropriate action on time.
As far as surveys are concerned, you can add ticket forms and sidebar forms to allow customers to submit a ticket for issues that the knowledge base cannot address. Once your support team gets the tickets, they can provide customers a resolution and, on the side, update the knowledge base articles so that such problems don't arise in the future.
10. Improve & Update Your Knowledge Base Articles
A knowledge base is a rich information resource that needs to be constantly improved and updated so that it stays relevant for customers. If you write knowledge base articles once and think that your job is over, think again. Over time as your products develop and customer expectations change, these articles will go obsolete, providing no more value to your customers.
You don't want that, right?
The secret to always keeping your knowledge base fresh and relevant is to be committed to continuously improving its content.
The best knowledge base tools available in the market comes with built-in analytics, providing AI-powered insights into how your knowledge base articles are performing. Such insights are shown in the form of graphical reports that can be generated daily, weekly, or monthly. The insights give a thorough analysis of:
Which articles are the most read?
Which articles are rated poorly?
Which keywords failed to return relevant results?
Which are the popular keywords customers are searching for?
This and many more insights help you evaluate the knowledge base articles that are ticking all customer expectations and the content that has room for further improvement. Built-in analytics allow you to not only improve your knowledge base content but also eliminate recurring customer problems and build better products.
Follow these knowledge base article best practices to create content customers will thank you for.
Let's now look at some knowledge base article types and templates to help you start on the right foot.
Knowledge Base Article Types & Templates to Get You Started
Using a standard template is a great way to write top-quality knowledge-base articles while saving time and effort on the side. Templates give a consistent look and feel to a knowledge base and ensure that writers do not have to create everything from scratch.
Depending on the kind of knowledge base articles you are creating – FAQs, troubleshooting articles, How-to articles, etc., you will need appropriate templates. Here are a few knowledge base article examples that might help you.
1. Troubleshooting Articles to Solve Issues
Troubleshooting is about fixing a problem. These articles are mostly focused on offering solutions in a step-by-step way to help customers self-resolve issues. Such articles are to the point and dive straight into the solution without wasting time building a background in the introduction. They simply describe the issue, provide solutions and explain each solution.
2. FAQs to Answer Common Questions
The FAQ page, as we all know, has the common questions that customers frequently ask. These questions can be general or specific, simple or complex, depending on the kind of issues customers have while using your products. FAQs are to-the-point and organized topic-wise, with answers showing as soon as the question is clicked.
Read More: Top 10 FAQ software for Creating Online FAQs
UNLEASHED has done a brilliant job of creating a separate FAQ section in its knowledge base. The FAQs are divided into 5 or 6 categories – Top 10 FAQs, purchase FAQs, inventory FAQs, etc., making it easier for customers to go to a section they are interested in.
3. Guides to Provide Step-by-Step Instructions
Some companies focus on creating how-to articles or guides with the chief objective of teaching customers:
How to use a product ?
How to complete specific tasks ?
How to use product features, and more .
Here is an example of how such articles are written.
First, the topic is briefly explained, followed by instructions on how to perform a task such as using a product. Here the topic is about duplicating files, which is explained in the beginning along with step-by-step instructions.
All Set to Write Knowledge Base Articles?
Just like how Rome wasn't built in a day, so are your knowledge base articles.
Perfecting the art of writing amazing knowledge base articles takes time, but once you do, there is no looking back. Creating something perfect in a single day is not possible. So do not have such high expectations. Start small and easy by writing knowledge base articles on simple topics. Gradually, proceed towards complicated topics that require more research and better writing skills.
Follow the knowledge base article best practices given above, and the chances of your efforts bearing fruits will be even higher. Understand your audience's pain points, do not assume anything, use images and videos in the content, create simple titles, and do not forget to collect feedback on the articles you write.
Trust us, you will get better with every article and soon start getting the results you want.
Copy and paste this snippet to embed this visual
About the author
Brayn Wills
Brayn is a knowledge management expert. He has been published in CustomerThink , PointVisible and Apruve . As a customer support specialist at ProProfs, Brayn has been instrumental in building a robust knowledge base and documents that help support executives keep every customer delighted. You can catch up with Brayn on Twitter and LinkedIn .
Related Posts
How to Create a Private Wiki: Complete Guide
How to Create Awesome Internal Documentation: A Complete Guide
8 Steps to Creating Great End User Documentation
How to Create Online User Manuals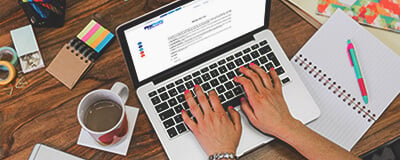 Popular POSTS
11 Best Knowledge Base Software for 2023
The 20 Best Knowledge Management Software of 2023
Knowledge Sharing at the Workplace: How to Improve It
Top 15 Knowledge Management Trends to Keep You Ahead of the Curve
How to Create Online FAQs with FAQ Software
10 Best FAQ Software to Provide Top-Notch Customer Support
15 Best FAQ Page Examples To Inspire Better Customer Support
10 Major Features Your Knowledge Management System Should Have
10 Best Technical Writing Tools of 2023
Top 12 Help Authoring Software Solutions and Tools in 2023
The Best 20 Wiki Software For Your Business
20 Best Documentation Software of 2023